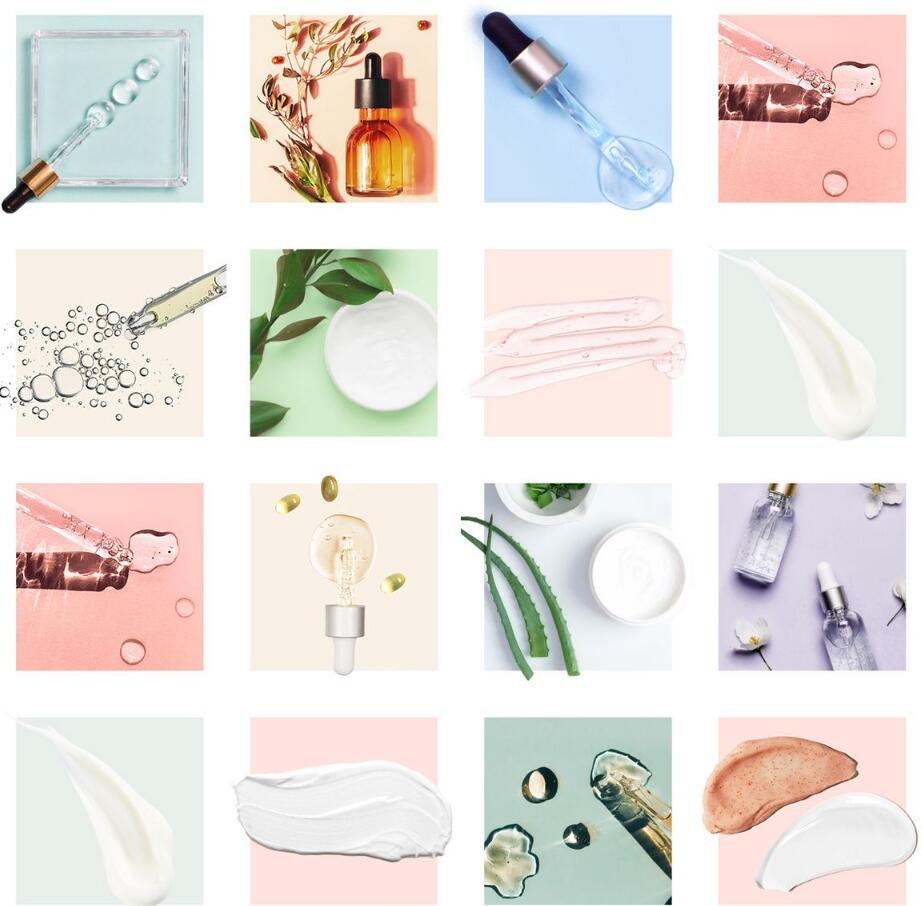 If you want to maintain healthy skin or correct existing skin concerns, it's important to choose products with active ingredients that are going be effective as well as healthy for your skin and body too.
By now, you understand that not all ingredients are created equally, but knowing which skincare products to choose is a different story. Good news! You can stop scouring the Internet for hours doing "research" to determine what to use. We have the scoop on the best skincare super ingredients that are pure and compatible with the skin. Each ingredient has a function to replenish, stimulate, hydrate, soothe and reduce inflammation.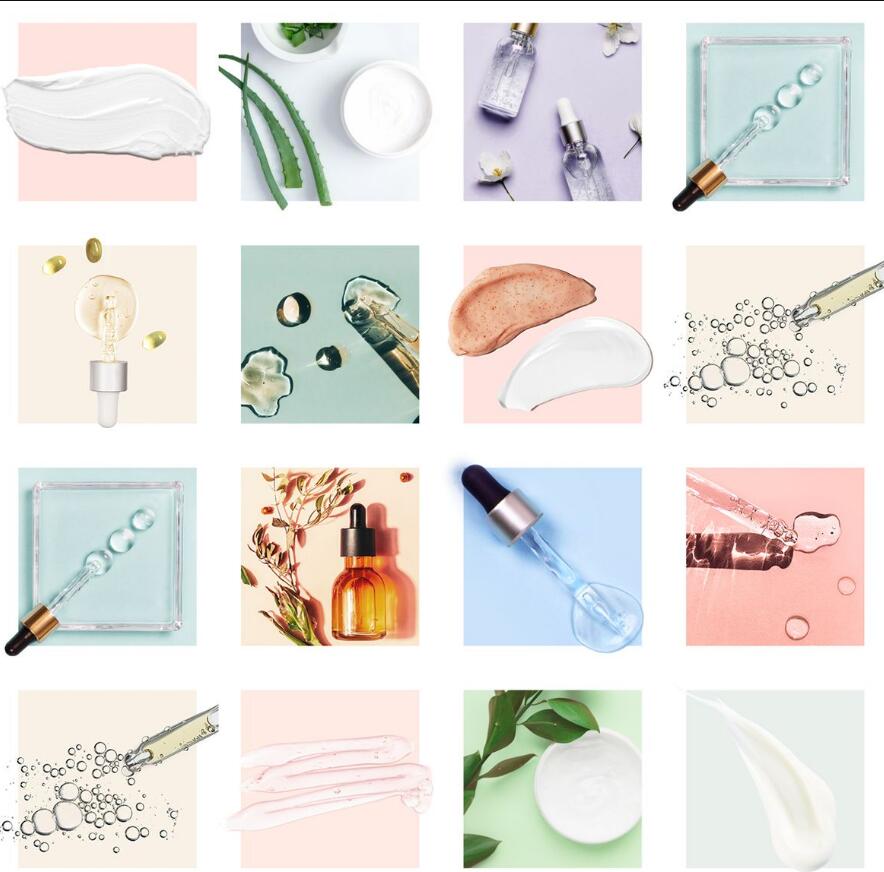 Pure
Pure, green ingredients ensure maximum results with no irritation for your skin, or harm to the environment. Timeless By Pevonia formulas start with filtered, sterilized, pharmaceutical grade water, to remove bacteria, minerals and particles that can irritate the skin and prevent product penetration. Next, Timeless By Pevonia uses natural plant and marine based ingredients from the best possible sources for the purest and highest concentration of actives for maximum benefits.
This purity translates to being good to the environment as well. For example, Timeless By Pevonia uses perfectly spherical Jojoba beads in the Gentle Foaming Scrub, which are gentle on the skin and the environment. Unlike plastic, polyethylene or silica beads, Jojoba is completely biodegradable and has a natural affinity to the skin, making it effective at softening, promoting suppleness and smoothing lines.
Compatible
It's best to use ingredients that are compatible with our skin, and mimic the skin's structural components so the skin better recognizes them. Bioidentical ingredients like squalane, marine collagen, marine elastin, caviar and hyaluronic acid have a much better chance of penetrating deeply to achieve maximum results.
Timeless by Pevonia uses squalane (from the green Spanish olive) in the Collagen Moisturizer and Eye Contour Serum as it is bioidentical to our own oil, making it ideal for keeping skin soft, supple and nourished. Timeless By Pevonia uses marine collagen, caviar and marine elastin, as they contain proteins (amino acids) much like our own, while hyaluronic acid is used for its hydrating properties.
Anti-Inflammatory
Ingredients that prevent or reduce inflammation are a must to keep skin calm and prevent aging. The best ingredients to do this are arnica, azulene, calendula, chamomile, green tea, horse chestnut and panthenol due to their soothing, calming, healing benefits. Arnica in the Collagen Moisturizer not only moisturizes, but heals, tightens and helps reduce bruising as well. Azulene from Roman chamomile in the Radiant Skin Toner desensitizes and heals, making this product great for sensitive skin. Calendula in the Gentle Foaming Scrub also heals, reduces inflammation and desensitizes.
Chamomile in the Gentle Foaming Scrub and Radiant Skin Toner, de-stresses, and acts as an antiseptic, while green tea in the Eye Contour Serum fights free radicals and is an anti-irritant, making it key for age prevention. Horse chestnut found in the Gentle Foaming Scrub diffuses redness, and shrinks capillaries, making it ideal for those who are sensitive, have rosacea and want to prevent aging. Panthenol (vitamin B5) in the Radiant Skin Toner and Collagen Moisturizer, conditions, desensitizes, moisturizes, nourishes and regenerates. Recent studies confirm that Panthenol relieves itching, soothes and heals conditions like acne and eczema.
Essential Oils
Don't underestimate the power of essential oils such as jonquil, lemon, pine, rosemary and sage extracts, as they have amazing benefits for the skin. Jonquil in the Radiant Skin Toner, Collagen Serum and Collagen Moisturizer heals and tones. It has amazing anti-allergenic properties and a beautiful, soothing aroma that makes these products suitable for all skin types.
Lemon extract in the Foaming Gel Cleanser provides antioxidant, astringent, antiseptic and natural aromatic properties, while pine extract in the Foaming Gel Cleanser is an aromatic humectant and stimulant that also helps decrease bacteria. Rosemary extract in the Foaming Gel Cleanser is an antiseptic and astringent that stimulates, improves blood circulation, rejuvenates and refreshes. Sage extract in the Foaming Gel Cleanser reduces inflammation and kills bacteria, and provides an invigorating and stimulating aroma.
Replenish & Repair
If we want to keep our skin looking youthful, our products must contain ingredients that replenish and repair the vital skin components we lose due to aging and lifestyle. Timeless By Pevonia formulations contain marine collagen, marine elastin, caviar and hibiscus esculentus acid, which contain proteins (amino acids) that are compatible with those in our skin, allowing deeper penetration and maximum replenishment and repair.
Marine Collagen
Collagen gives skin its youthful plumpness as it supports, cushions, strengthens and maintains hydration and flexibility. Collagen is like the scaffolding used to frame out a building. Without it, the building would collapse and sag. From our mid 20s on, we lose about 1% of our collagen yearly, which leads to lines, wrinkles, dehydration and volume loss. Marine collagen in Timeless By Pevonia's Radiant Skin Toner, Eye Contour Serum, Collagen Serum and Collagen Moisturizer helps replenish lost or damaged collagen, smooths lines and wrinkles, hydrates, and maintains healthy skin.
Timeless By Pevonia employs advanced manufacturing technologies to provide marine collagen polypeptides in the Collagen Serum, which makes this product penetrate even deeper ensuring maximum results.
Hibiscus Esculentus
Hibiscus esculentus is an oligopeptide in the Collagen Serum that relaxes and smooths stubborn wrinkles caused by repetitive expressions like smiling or frowning. Hibiscus esculentus is the next best thing to injectables, as it naturally inhibits muscular contractions and gives natural looking results without reactions, side effects, pain or toxicity. While individual results vary, hibiscus esculentus is proven to cumulatively reduce wrinkles by 48% and firm by 45% after three weeks, with best results after 45 days of continued use morning and night. Hibiscus esculentus is not recommended for those who get injectables, as it may extend the life of injectables.
Note: Hibiscus esculentus is sourced from okra, not the hibiscus flower.
Marine Elastin
Elastin gives skin the ability to snap back, but becomes damaged with age and sun exposure, causing the skin to stretch and have less spring. Skin starts to crease along the sides of the mouth, bags form around the eyes and slackening occurs around the jawline. Marine elastin in Timeless By Pevonia's Radiant Skin Toner and Eye Contour Serum is one of the best ingredients to prevent and improve lack of elasticity as it tones, firms, tightens, improves skin density, replenishes lost or damaged elastin and protects the surface of the skin.
Caviar Extract
Caviar extract in Timeless By Pevonia's Collagen Serum revitalizes, repairs, rejuvenates and replenishes lost or damaged proteins in the skin helping smooth lines and wrinkles and improve elasticity. It also stimulates the energy and metabolism of our skin cells, which decrease by about 50% by age 50. This adversely affects the skin by slowing cell renewal and production of vital components. In order for our replenishing efforts to have longer lasting results, we need caviar to infuse life into skin that has lost its luster.
Hydrate & Moisturize
Keeping skin hydrated and the barrier intact is one of the most important ways to keep skin healthy and youthful. The best ingredients to do this are hyaluronic acid, safflower oil, saponaria, squalane and vitamin E.
Hyaluronic acid in the Radiant Skin Toner, Collagen Moisturizer and Eye Contour Serum is the best ingredient to boost hydration, as it helps the skin hold up to 1000 times its weight in water. Hyaluronic acid is a sugar and moisture rich gel within our skin that keeps it flexible, hydrated, plump, toned and supported. It also bonds the skin layers, which ensures maximum nutritional exchange and age prevention. Aging and certain lifestyles cause us to lose hyaluronic acid, which causes skin atrophy and volume loss. Hyaluronic acid is used in popular fillers due to its compatibility with the human body and effectiveness at plumping the skin. Applying it topically is the next best thing.
Safflower oil in the Collagen Moisturizer, Gentle Foaming Scrub, and Eye Contour Serum preserves the skin's natural barrier, prevents moisture loss and replenishes essential fatty acids that we lose as we age. Saponaria in the Foaming Gel Cleanser and Gentle Foaming Scrub is a natural, sulfate-free extract that thoroughly, yet gently, removes makeup oil and dirt without drying the skin. Vitamin E in the Radiant Skin Toner, Eye Contour Serum and Collagen Moisturizer is an antioxidant that repairs, fights free radicals, protects cell membranes, moisturizes, nourishes, prevents moisture loss, softens and soothes. It also improves the shelf life of natural oils, making it a great natural preservative.
Beyond Ingredients
While starting with the right ingredients is a must for good skin care products, high-tech state of the art manufacturing, such as Timeless By Pevonia's triphase homogenization and microemulsification takes these super ingredients to the next level and sets these products apart from all others. These technologies ensure more rapid and deeper product penetration and optimal hydration, key requirements for age prevention.
Post brought to you by Pevonia Corporate Educator and Licensed Esthetician, Kendall Weatherman. Kendall continues helping consumers via www.timelessbypevonia.com by assessing their skincare concerns and customizing regimens to address their particular needs. Kendall studies everything she can about new developments in the world of skin and health loves sharing her experience, knowledge and passion for healthy, results-oriented skin and body care.