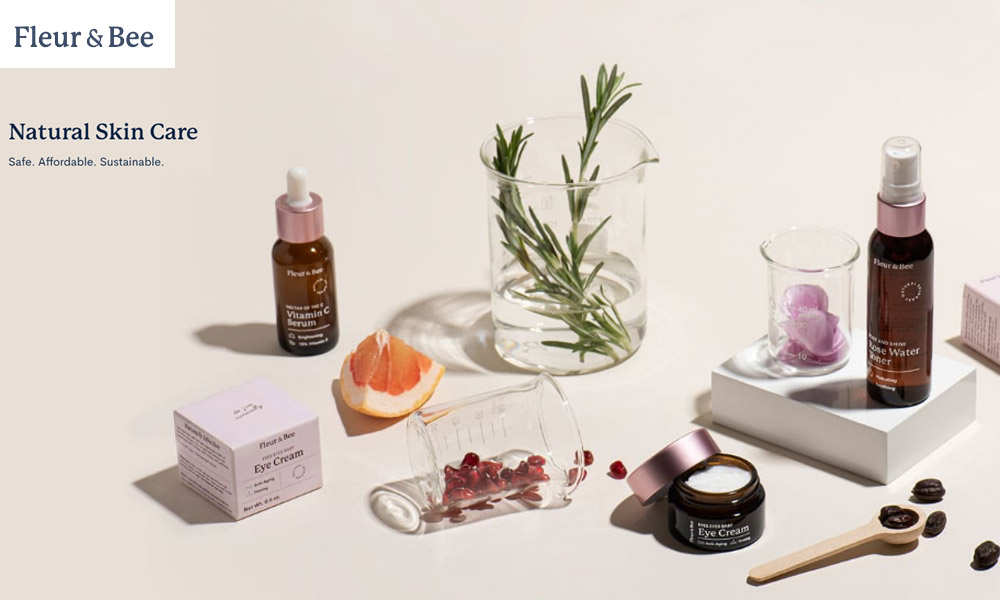 Let me just start by saying, I'm going to rave about Fleur & Bee! They're a young company that sells natural, cruelty-free, 100% vegan skin care products. And let me tell ya, they work. Not only do they work, but they're affordable (every product is under $30), and they donate 1% of sales to a charity called Days for Girls, which helps to provide menstrual care and education to girls in need. How incredible is that?!
I decided to order their full starter set which includes a cleanser, toner, vitamin C serum, eye cream, and face cream. Plus, I ordered their charcoal detox mask. I wanted to get the full experience, and I'm glad I did.
#1. Natural Skincare Product: So Clean! Cleanser
Let's start with their So Clean! Cleanser. I have dry skin, so my skin often feels super tight after I cleanse, but not with So Clean!. I didn't immediately feel like I needed to dunk my face in face oil, so a big win for me. I liked that they use natural ingredients like coconut oil and rosemary as cleansing ingredients, and I think that's what helped make it so gentle on my skin.
It also took off the light makeup I was wearing, so I didn't need to double cleanse at all, which was nice.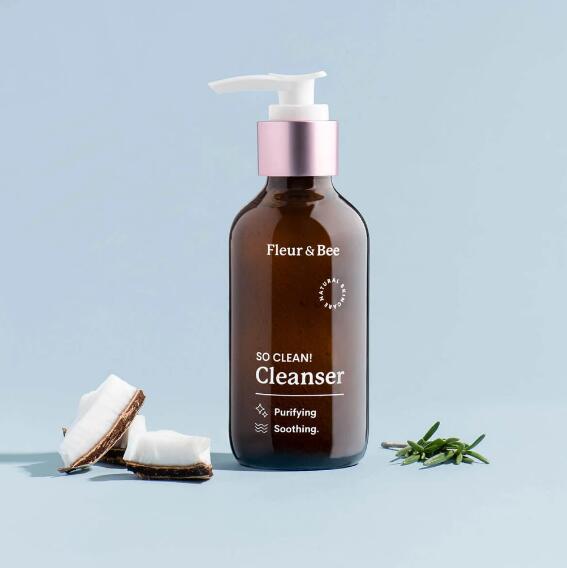 #2. NATURAL ROSE WATER TONER Rose and Shine
Now, for the toner. I was one of those people who didn't understand what a toner was supposed to do, but now that I've started to use them I'm hooked! The Rose and Shine toner is sooo refreshing and has a light floral scent. According to their site, it will help to cleanse and hydrate your skin, all while prepping it for the rest of your routine. Did I mention it also helped to minimize the look of my pores? Well, it did! Even if it didn't do those things, I think I would still use it because it just felt so nice to spray it on my skin in the morning. It was like it's own little wake up call.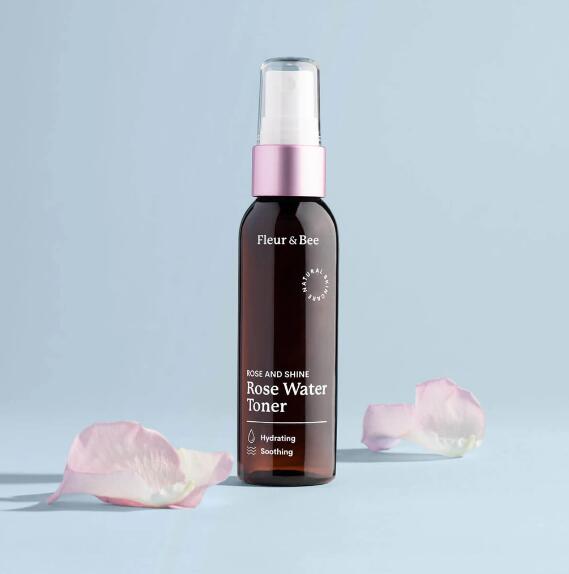 The toner did come in plastic packaging unlike the other products, but I didn't mind because I threw it in my purse and actually used it throughout the day. I also plan to take it on the plane with me the next time I fly. My skin just feels a little yucky when I travel, and this toner will help keep it feeling fresh instead.
#3. NATURAL VITAMIN C SERUM Nectar of the C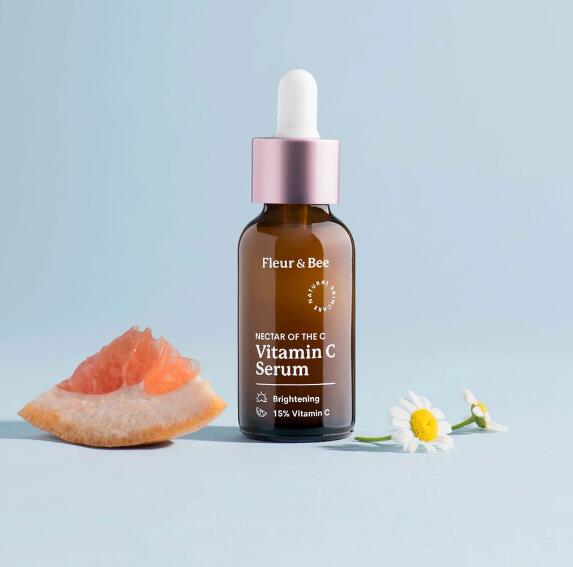 I think the Nectar of the C vitamin C serum was one of my favorite products that I tried. It has a beautiful citrusy scent and went on really smoothly. After a couple of days of using it, I could definitely see that my skin was brighter and more even. I was able to walk out the door with no makeup on to run errands, and I still felt like my skin looked amazing. It was an incredible feeling for sure.
#4. NATURAL ANTI-AGING EYE CREAM Eyes Eyes Baby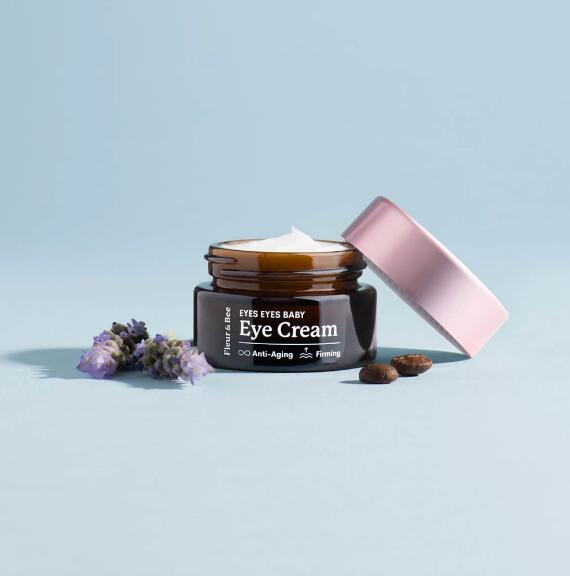 Next up is the Eyes Eyes Baby eye cream. This cream feels super luxurious without feeling heavy. It really worked to brighten my eye area and minimize the look of my dark circles. I also just love the name! I used it in the morning and had no issues with it under my makeup. It absorbed super well.
#5. NATURAL MOISTURIZER Crème de la Cream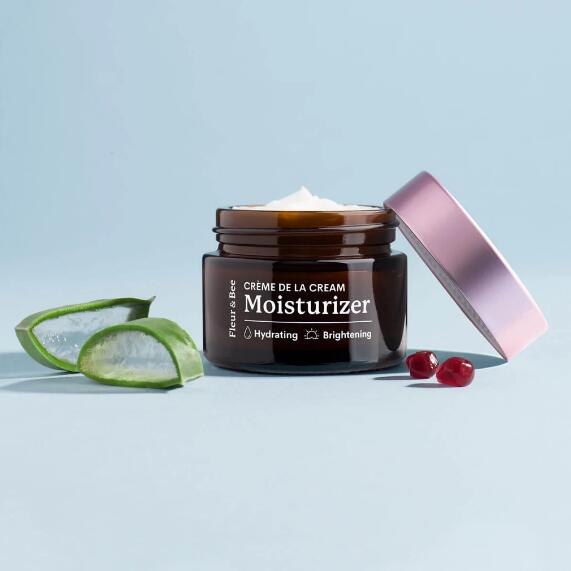 The final product in the starter set was the Crème de la Cream Face Cream. What I loved about it was that the cream itself felt light, yet it was still pretty hydrating. The face cream didn't have much of a scent to it, which I didn't mind. Overall, none of the products had overwhelming scents. Part of that I think is that they don't use artificial fragrances, which is a huge bonus in my opinion.
#6. NATURAL DETOX MASK Prince Charcoal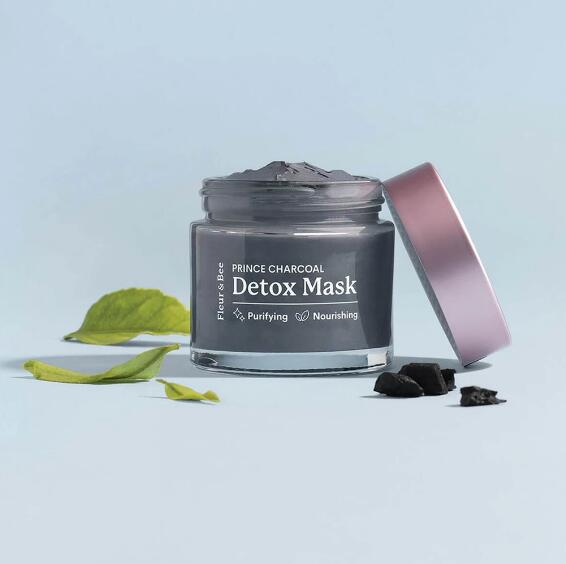 The last product I tested was their Prince Charcoal Detox Mask. Usually, I'm not a fan of charcoal masks because they dry hard on your skin, and I just don't like how it feels. But, this mask was different. It didn't actually dry on your skin, which I loved because my face didn't feel dried out afterwards. I left it on for about 8 minutes, which was plenty of time. My skin felt clean and smooth, and it's definitely a product I'll use once a week to treat myself!
Not only did I love their products, but I just loved the overall vibe of the brand. They've pledged to be carbon neutral by the end of this year and their packaging is up to 90% recyclable – and not to mention super cute! I highly recommend Fleur & Bee with their affordable, effective natural skin care lineup. Subscribe to get more new skincare products reviews on herstylecode.com!