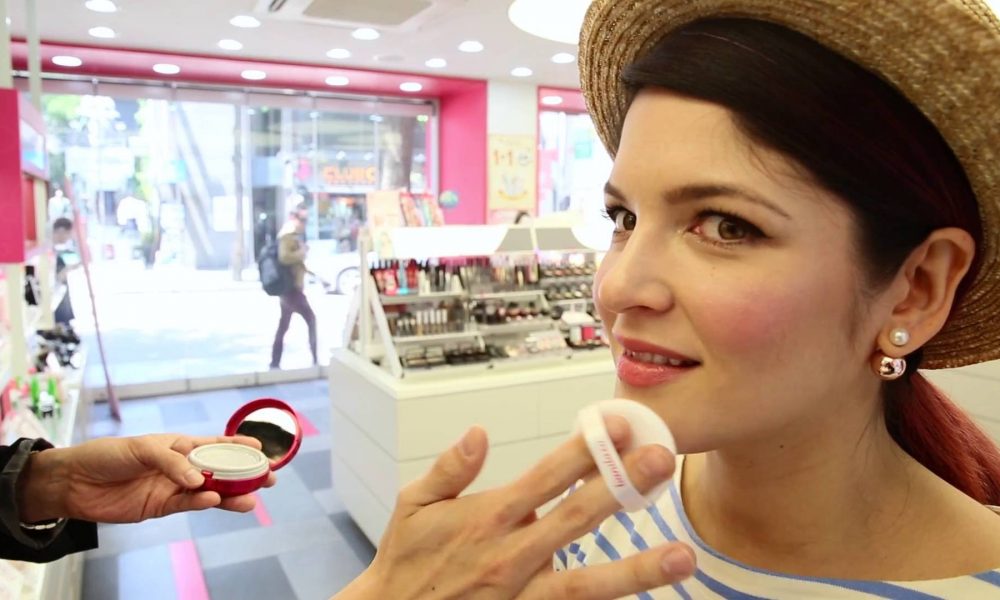 PWe are always on the hunt to make new and improved resolutions. Whether we want to lose 10 to 20 pounds or we wish to be more adventurous or we wish to find a new job. One thing is for certain, we are always on the hunt for the latest trends in everything we do. If we are going to make one beauty resolution this year it should be to take better care of our skin.
In order to just that we need to know what skincare products will help us reach our goals. We have shared with you, which skincare products you need to have in your bathroom this 2018 to have great skin.
However, now we are sharing with you what professional skincare trends are revolutionizing the skincare world this 2017. The beauty world strives on buzzword and innovation and that is exactly what this year is all about. Although, 2016 was all about "antipollution" skincare services and products. We will continue to do but on a larger scale.  This year it is all about going green and reinventing what we already know skincare to be. Here are the professional skincare trends that you should know about this 2018.
High Tech Facial Masks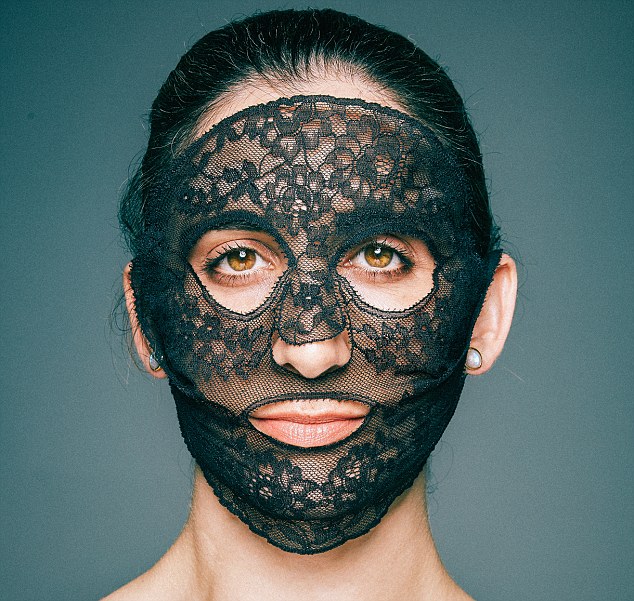 Photo credit-Dailymail
While 2017 was all about the facial masks and the benefits they brought to our skin. Whether they were sheet masks that brought back hydration to our face or clay masks that worked to keep us rejuvenated. Facial masks made a high impact in the beauty world and this year will be no exception. Professionals are estimating a huge increase in different facial masks. As well as the benefits that they bring us. However, one thing that will be changing this year is the fact that our beloved facial masks will get an upgrade and will become high tech.
When we say high tech we specifically mean just that. Facial masks specifically sheet masks will now include products that we usually would not consider using on our face. These include gold, foil, different waxes and even the use of lace. As dermatologists continue to explore the benefits of using different products on our face we will continue to witness the evolution of facial masks.
Another, high-tech facial mask trend that will be all the rave this year will be infrared masks. These masks will be mostly used in spas and wellness centers alike. But, they will be all the rave because of the infrared light's ability to kill acne causing bacteria and rejuvenate the skin all in one step.
Friendly Bacteria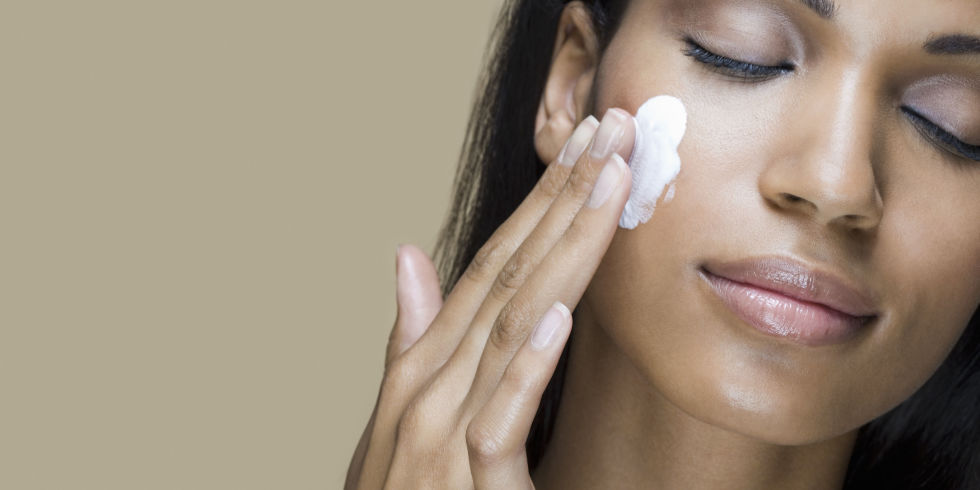 Photo credit-Elle
We have always been told that bacteria is the main cause for acne and we should stay away from it. However, upon further research being done on certain bacteria's such as lactobacillus and Bifidobacterium. It has been discovered that some bacteria can actually be beneficial for the skin. Brands have already jumped on the bandwagon and are already considering different cleansing systems around this theory.
We can expect to see multiple well known beauty brands as well as wellness centers embracing this trend. A beauty brand that has already begun embracing friendly bacteria is Clinique. Clinique has actually spent the last 10 years researching the use and benefits of friendly bacteria in beauty products. They have found that probiotic creams soothe irritation and inflammation of the skin. Because of this finding their Redness Solutions makeup line contains the friendly bacteria known as Lactobacillus.
The real question most of us may have is "will friendly bacteria help with anti-aging?" The answer is Yes! These friendly bacteria's will work in your favor to not only diminish the signs of aging, but they help create a barrier against aging as well.
 Super Food Skincare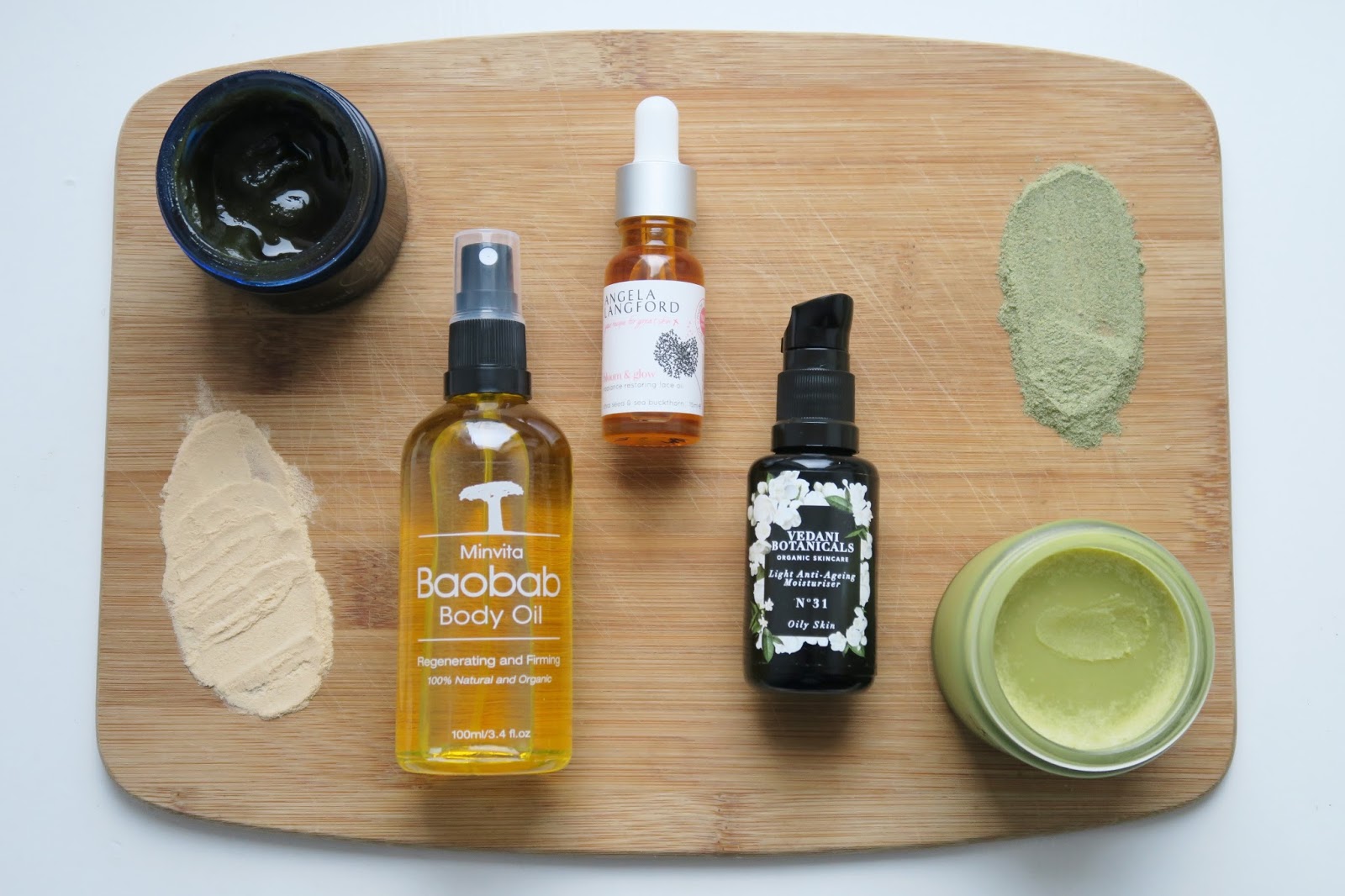 Photo credit-Pinterest
Given how concerned we have all been with the foods that we consume. It was only a matter of time before beauty and skincare brands caught up with the trend. This year we will begin to notice more and more brands will be producing products that contain healthy green food items. Items such as kale, algae and spinach to name a few. Superfoods provide the body with the building blocks it needs to function properly. When it is used in skincare the skin receives the benefits directly. Which allows us to be able to notice a difference in our skin almost immediately.
As numerous skincare professionals begin to use this trend we are expecting to see different spas and medical centers begin to change their products and services to make them healthier for our skin.  What this means is we will begin to notice many of our favorite skincare professionals may begin to use a facial oil that is made out of broccoli and rose hip seed oil on our face instead of what they would typically use
Facial Brushing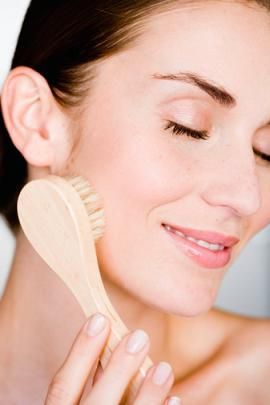 Photo credit-Pinterest
Dry body brushing has always been a well-known practice to improve circulation, exfoliate the skin and reduce the appearance of cellulite. However, it has never been used on the face. That is all about to change as skin experts are expecting to add facial brushing to their services this year. This practice begun in Asia and it is now becoming a part of our beauty regimen as well.
It has been noted that facial brushing removes dead skin cells as well as bring the blood up to the surface of the skin, which in return will give your skin a natural glow to it. In Asia, this procedure is followed by using a facial soap on the face instead of a cleanser. Which makes us believe we may be using soap bars instead of cleansers very soon.
Air Pollution Defenses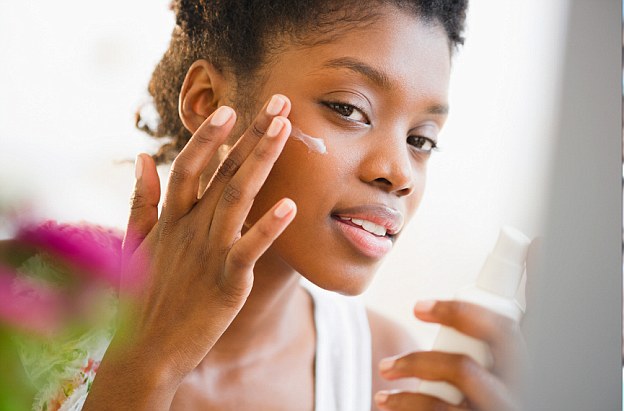 Photo credit-Pinterest
In 2016 we really focused on our skin and the products that could be affecting it. This year we will continue to do so, but really focusing on the environment and what it is actually doing to our skin. With that being said, there will be more products and professional skin services that will help create an even bigger barrier against pollution. Not only pollution, but other elements such as smog, vehicle emissions, dirt, dust and cigarette smoke.
We can expect these products and services to offer our skin hydration. Along with helping our skin create a natural barrier against these harmful pollutants. In doing do, our skin will look better, feel better and it will help digress the process of aging. When our skin learns to fight against these air pollutants we will begin to notice a difference.  A difference in the way our skin absorbs products and reacts to them.
 Snail Goo Facials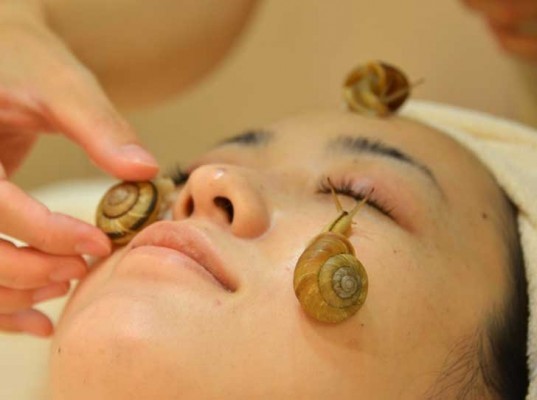 Photo credit-Pinterest
Just like there will be certain products added into professional skincare procedures, there will also be new skincare trends that will be taking over our spa visits. One of them is the snail goo facial. Snail goo facials or The EscarGlow facial treatment uses snail secretion in order to give the skin a deep hydrating facial. Not only does this facial give your skin the hydration it needs, but it also has antiaging properties. Another claim that this procedure has is it will repair the skin from the inside out. Giving you healthy, glowing skin like never before.  
The procedure involves a skincare professional using live, organic snails that have been grown in the office, laying them on your face and allowing them to spread the goo as they go along. The procedure can only be done by a professional. We are expecting this trend to grow as the year continues as more skincare experts are becoming intrigued by this new practice that began in Asia.
FAST Treatment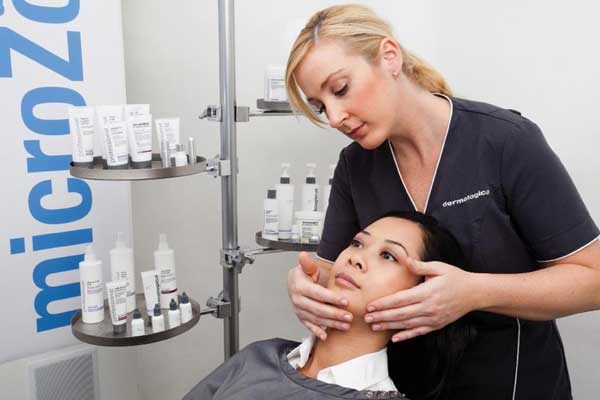 Photo Credit-Pinterest
Another professional treatment that is taking over the professional skincare trend in 2018 is the FAST treatment. The FAST Treatment was created by Dr. Eric Schweiger. The treatment was designed for those of us who have experienced acne at some point in our lives. And are left behind with horrible acne scars. Acne scars are not only difficult to remove but they can also make you feel self-conscious about your skin.
Dr. Eric Schweiger took that into consideration and created a treatment to help rejuvenate the skin and fade those pesky acne scars that we all know and hate. The procedure involves a professional skincare doctor using a set of facial treatments that involve lasers and a full face Fraxel treatment. These will work together in order to help your acne scars fade quickly and effectively. We are expecting this trend to pick up quickly. As most of us have acne scars and would love to find a good solution to fade them or completely remove them.
MiraDry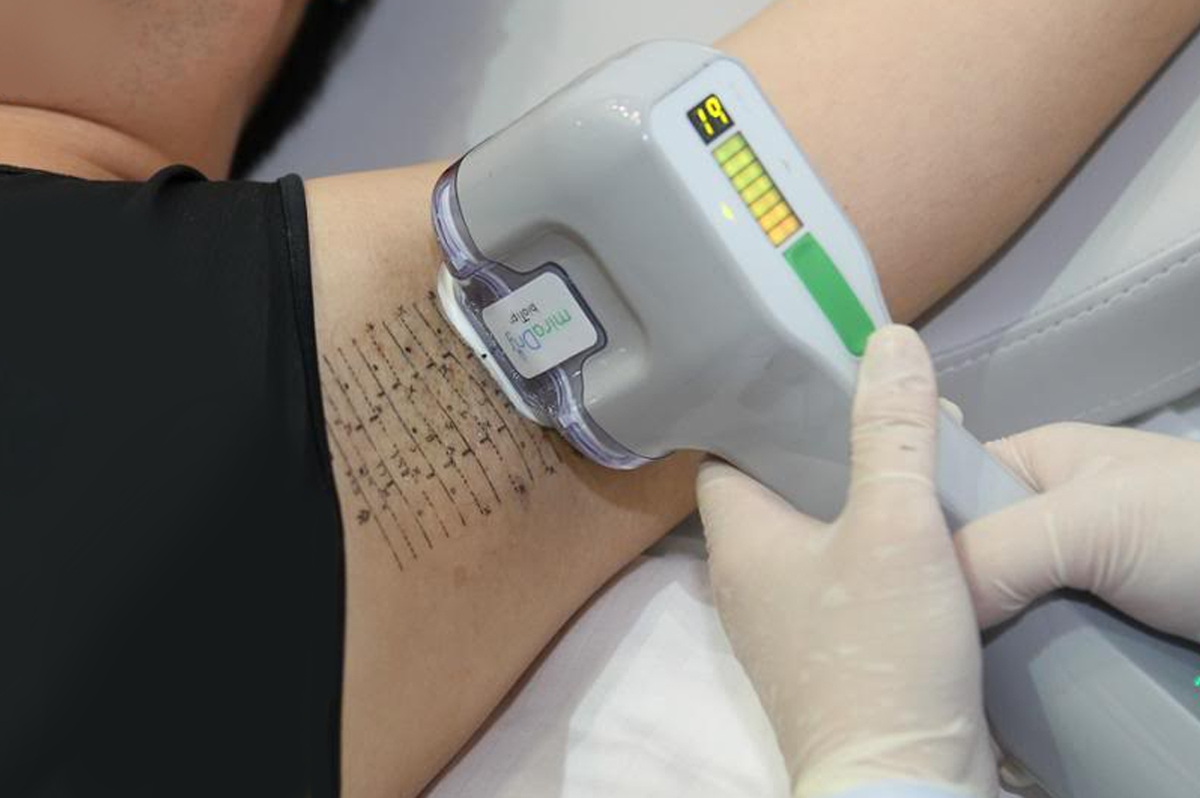 Photo Credit-Kleinmd
If you suffer from excessive sweating prepare to be delighted with the new MiraDry treatment. MiraDry is able to reduce excessive sweating in as little as just two treatments.  The procedure is noninvasive, as there will be no cutting or opening of the skin. Prior to the MiraDry procedure the patient will receive a temporary tattoo on their underarms. This tattoo works as a template to ensure the doctor gets all the sweat glands without missing a few spots. Once the first procedure Is done, you will notice the sweat and odor will diminish tremendously. After the second procedure is done there will be little to no sweat or odor.
In conclusion, as new and exciting skincare is being researched, it is safe to say this year skincare is evolving. And everything we thought we knew about healthy skin is being thrown out the window. Let us know below which professional skincare trend are you interested in and which one just didn't catch your attention.