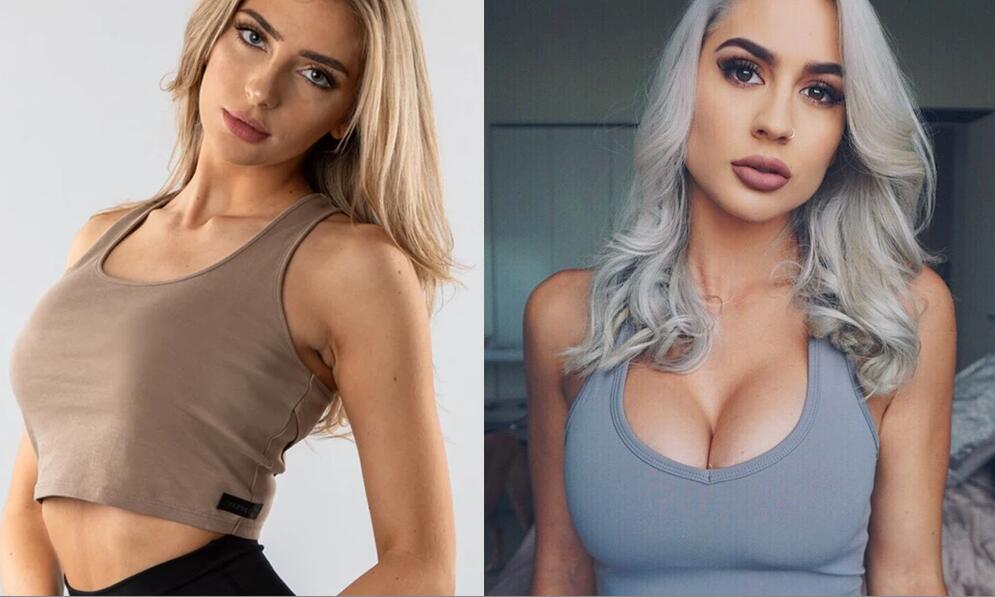 Every woman's body is different and every woman's body is equally beautiful. Whether you have small or large breasts, there is another woman out there who wishes her body looked a bit more like yours. Women should spend less time comparing their bodies to those of other women and more time appreciating their bodies for exactly the way they are. However, for the small-breasted ladies out there, there are inevitably times when you wish your boobs were bigger. Whether you want to fill out your cocktail party dress more evenly or aim to impress with your newest lingerie, bigger boobs come in handy sometimes.
Fortunately, even if you don't have natural double-Ds, there are many easy ways to fake the appearance of big boobs when you want them.
Read the following tips to make your boobs look bigger easily.
1. Get a Different Bra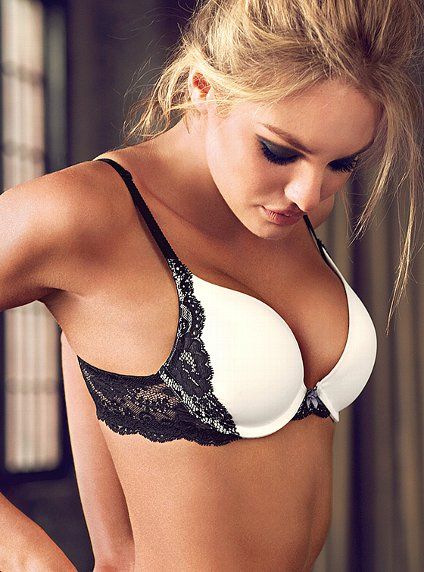 Bras can do wonders these days when it comes to how big your boobs look. There are many bras available that claim to increase your cup size by one or two cups and actually follow through with their claims. If you want to make your boobs look bigger, go bra shopping. Find a bra that looks natural when you wear it and adds volume to your bust.
2. Add Interest Up Top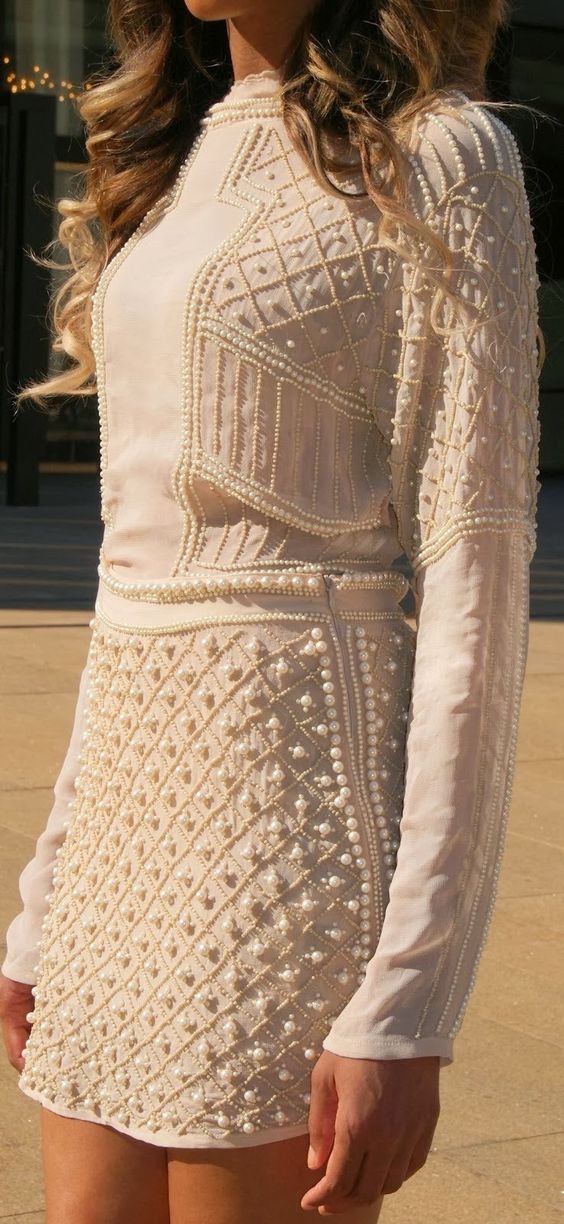 A simple way to make your boobs look bigger is to wear a shirt or dress that includes interest around the bust. Patterns with horizontal stripes automatically give you the appearance of having larger breasts. Similarly, shirts or dresses with beads, ruffles, or other textured designs around the bust make your boobs look bigger as well. Stay away from plain, untextured tops that cause your breasts to appear smaller.
3. Stand Up Straight

Posture has a big impact on how big your boobs look. Many women have a habit of slouching their shoulders forward. This creates a hollowing effect that causes your boobs to look much smaller than they really are.
If you want your boobs to look bigger on a regular basis, make an active effort to improve your posture. Keep your shoulders back and your boobs out to emphasize your curves and come across as more confident at the same time.
4. Reveal Less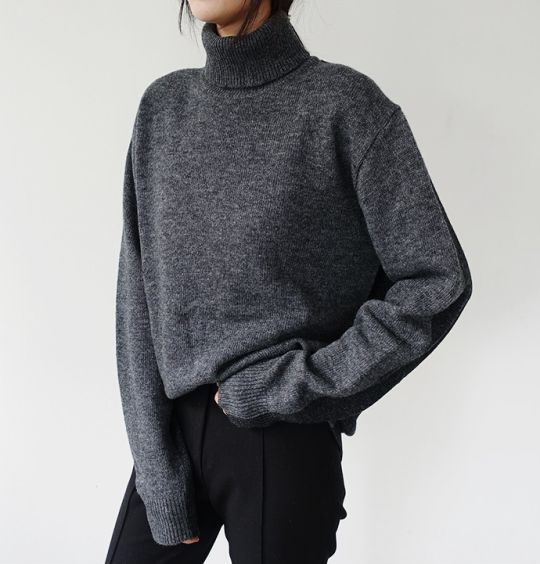 Many women who want to make their boobs look bigger end up wearing low-cut V-neck shirts or tight tube tops. However, revealing less of your breasts actually helps them appear larger in many cases. Wearing extremely tight clothing emphasizes the small size of your boobs and can even cause them to appear flatter. Low V-necks have the same negative effect.
Instead of wearing revealing clothing, opt for higher-necked shirts and looser outfits. Don't be afraid to keep your shape visible. Just leave a little something to the imagination to help your breasts look bigger naturally.
5. Add an Accessory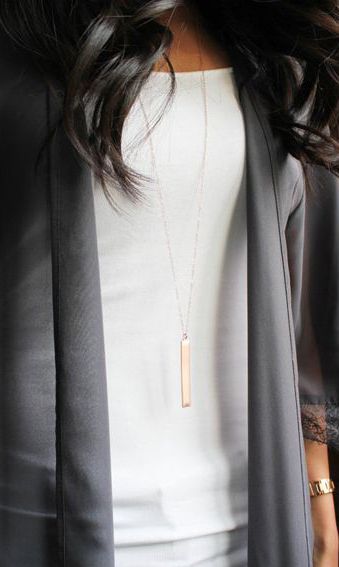 If you want to make your boobs look bigger, try investing in a collection of long necklaces. Long necklaces, especially heavy ones with beads or pendants on the chain, naturally fall in between your breasts. These necklaces create the illusion of larger breasts because of the way they fall. Try adding a long pendant necklace to your favorite outfit. You'll look stylish and your boobs will look bigger; it's a win-win solution.
6. Use a Safety Pin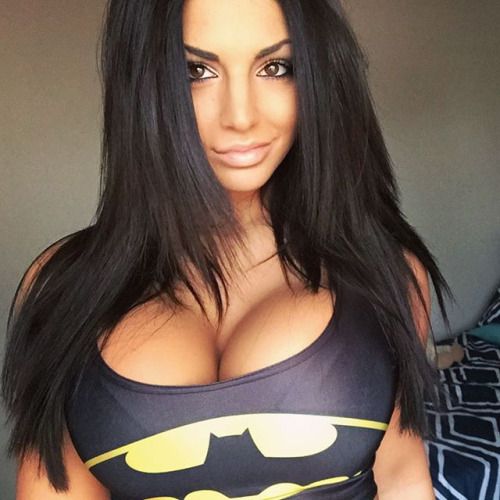 When all else fails, all you really need is a safety pin to give yourself the appearance of bigger boobs. If you don't have time to go out and buy a new bra or a long pendant necklace, just grab a safety pin instead. Put on a regular bra and use a safety pin to clip the straps of your bra together in the back. This trick automatically pulls your boobs together and creates more cleavage that naturally makes your boobs look larger than they really are. It is by far the easiest effective way to make your boobs look bigger. All it takes is a simple safety pin and thirty seconds of your time.
7. Try Breast Contour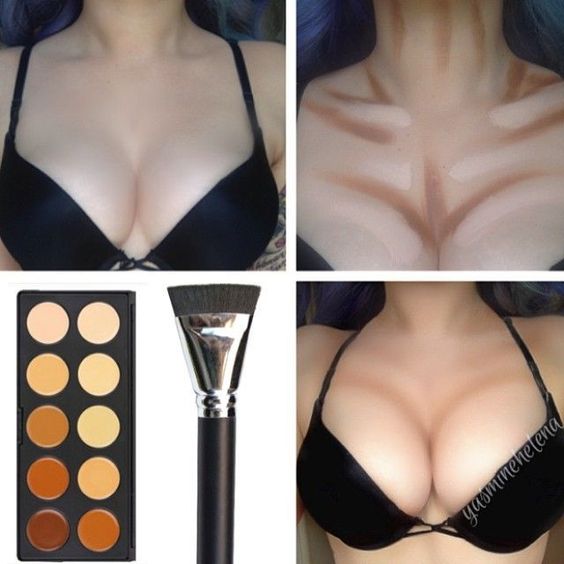 Breast contour might sound crazy, but it's definitely a real thing. Plus, when it comes right down to it, is contouring your breasts any more ridiculous than doing the same thing to your face? Contouring your boobs is actually quite simple and can make your breasts look significantly larger when you wear a low-cut shirt or dress. Just outline your breasts with a dark foundation and blend to emphasize the appearance of your boobs and help them look naturally larger and more pronounced. Click here to view the best-selling breast contour.
8. The Right Care Product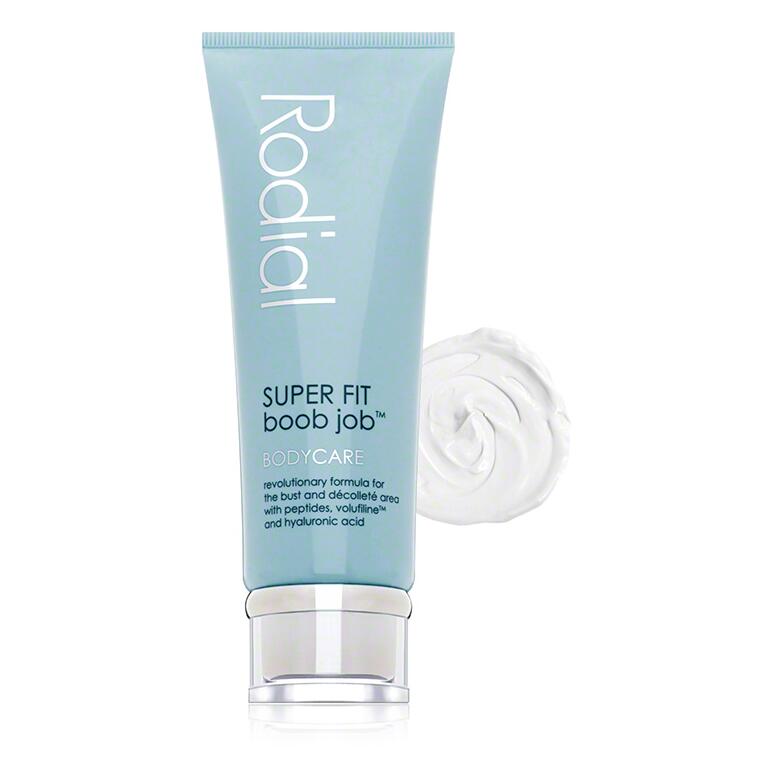 Rodial SUPER FIT Boob Job firms and tones skin for a naturally fuller-looking chest.
This cream smells nice and absorbs quickly. Formulated with volufiline™, this creamy lotion triggers the growth of cells so skin appears more plump and full. Matrixyl™3000 tightens and lifts while hyaluronic acid hydrates and amino acids support collagen production
It is completely natural to want your boobs to look bigger. You should never feel inadequate because you have small breasts. However, you also shouldn't feel silly if you want your boobs to appear larger every now and then. It's easy to make your boobs look bigger without causing yourself discomfort or frustration. You can look and feel more confident without putting an excessive amount of effort into increasing how large your boobs look to the outside world.