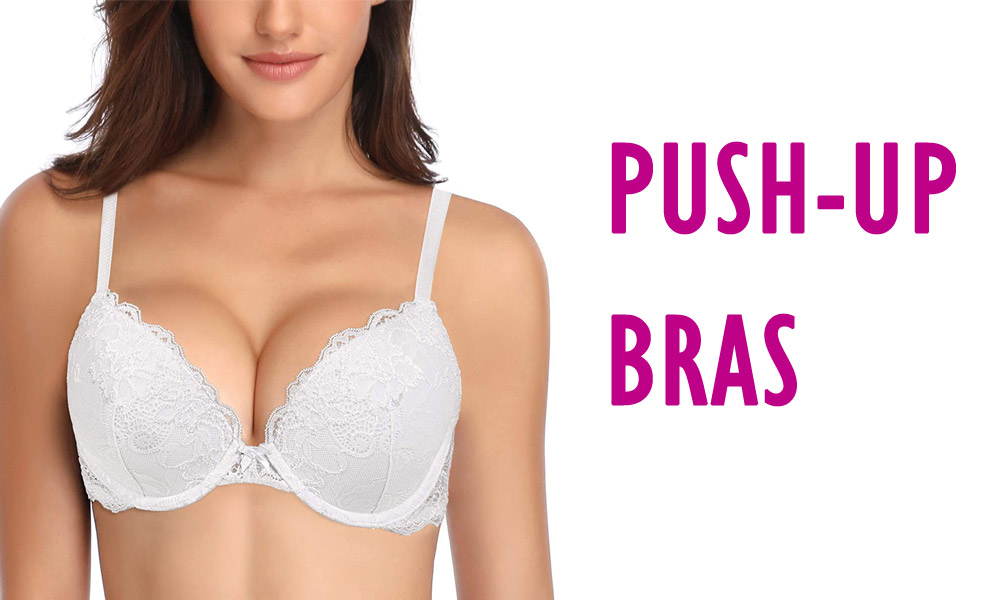 Finding a nearby store that sells a wide range of different push-up bras in all sizes is virtually impossible. And when you do find one, you can only try on each bra for a minute or so in a cramped fitting booth. It's not the best way to choose this important garment that relies on comfort, support, fit and durability to do its job well. However, at the other extreme is the internet, which is full of push-up bras from different brands. In fact, there are so many push-up bras on offer that you can find the whole process of choosing a new bra fraught with indecision.
Her Style Code regularly tests bras with teams of testers who wear the bras for two days and then report back on every aspect from smoothness under clothes to whether the bras live up to the manufacturer's claims. We are all different shapes and sizes, so we have chosen the best scoring bras to show you a selection of the 10 Best Push-Up Bras currently on offer! So whether you like a little or a lot of padding, underwired or wire-free support and a pretty or minimalist bra, this guide will show you where to go to get exactly what you're looking for!
1. Best Cute Lacy Push-up Bra – Maidenform – 'Love the Lift' Underwired Push-Up Bra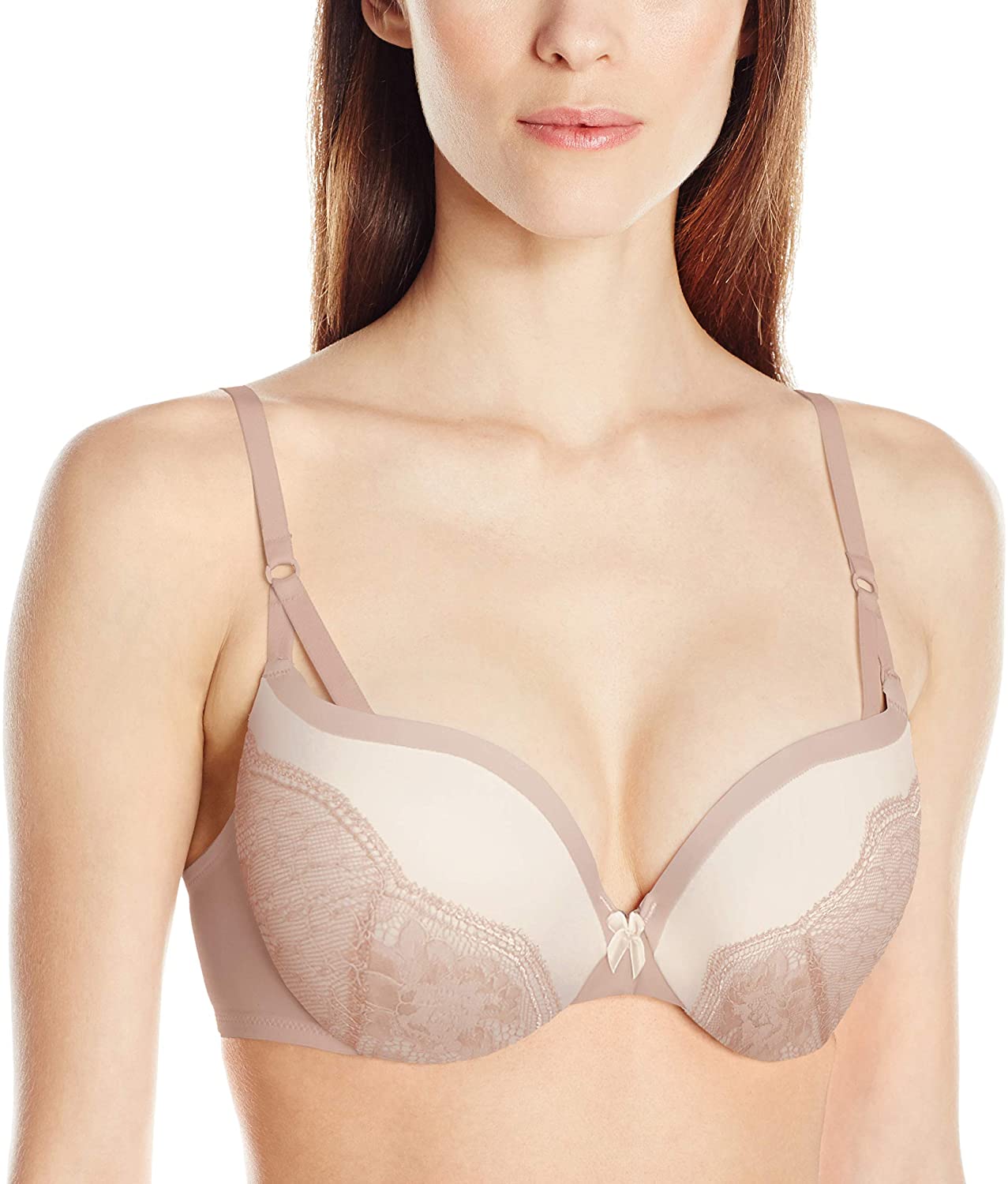 This innovative design looks great with criss-cross strap detail above the cups and cute, lace panels at the sides and back. It has fully-adjustable convertible straps for wearing with racer-back styles, which our testers said gives it good value, too. The padding was rated as the correct amount, and not too thin nor too thick. In fact, the testers said it was 'perfect' for fit and support. Our team of different cup-size wearers agreed this bra gives an excellent fit, with a medium amount of uplift. It's also pretty and feminine and keeps its shape well after washing!
Available in sizes 32A to 38D
Pros
Front criss-cross strap detail
Cute lace panels
Excellent fit and support
Cons
Underwires may squeak a bit
Hand-wash only
2. Lily of France Extreme Ego Boost Tailored Push-Up Bra, 38C, Champagne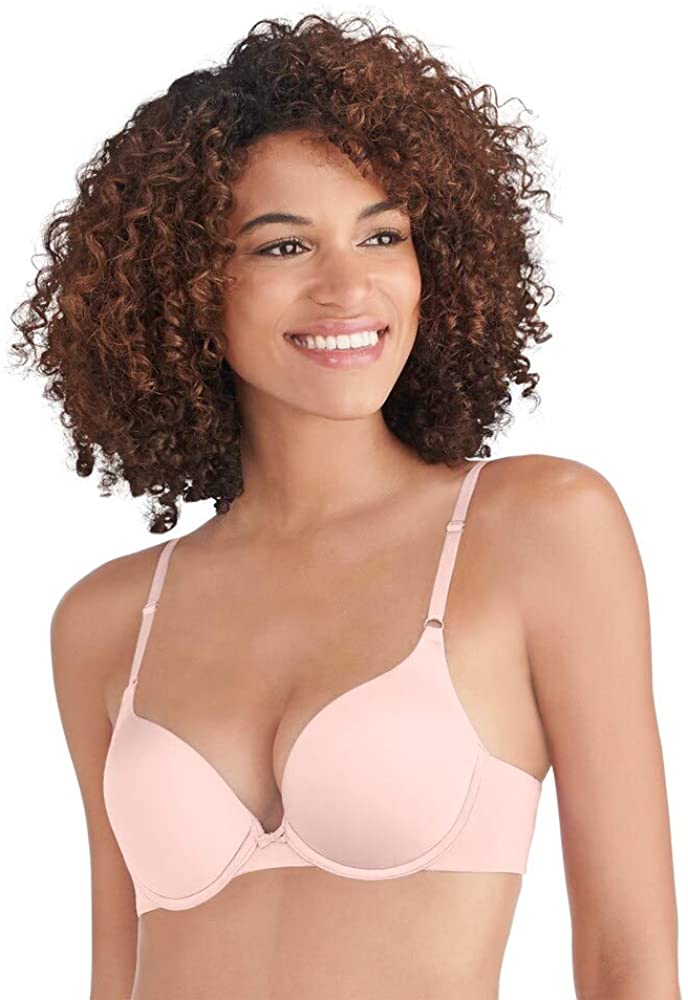 Smaller cup sizes can benefit from a padded push-up bra that adds up to one full cup size of volume to your bust. The testers said it gave them a 'good' to 'perfect' fit and gave their bust an attractive, natural shape. One reviewer said at first she thought it made her breasts look a bit conical, but the shape under clothes was very complimentary. And larger cup sizes like our 34D tester also said it fit perfectly. Everyone commented on how soft and comfortable this bra is and that it creates a completely smooth contour under clothing. They agreed that it was a well-designed and well-made bra. And it doesn't change shape after several washes. And if that wasn't enough to recommend it, this bra comes with versatile straps you can wear as normal, non-slip and criss-cross for racerback clothes. Comes in 5 different plain colors and prints for a smooth, pretty, lacy look.
Available in sizes 32A to 38D
Pros
Creates a great shape
Adds volume from padding
Comfortable and durable
Cons
3. Plus-Size Push-Up Bra – SEA BBOT Lace Plus-Size Floral Underwire Soft Cup Everyday Bra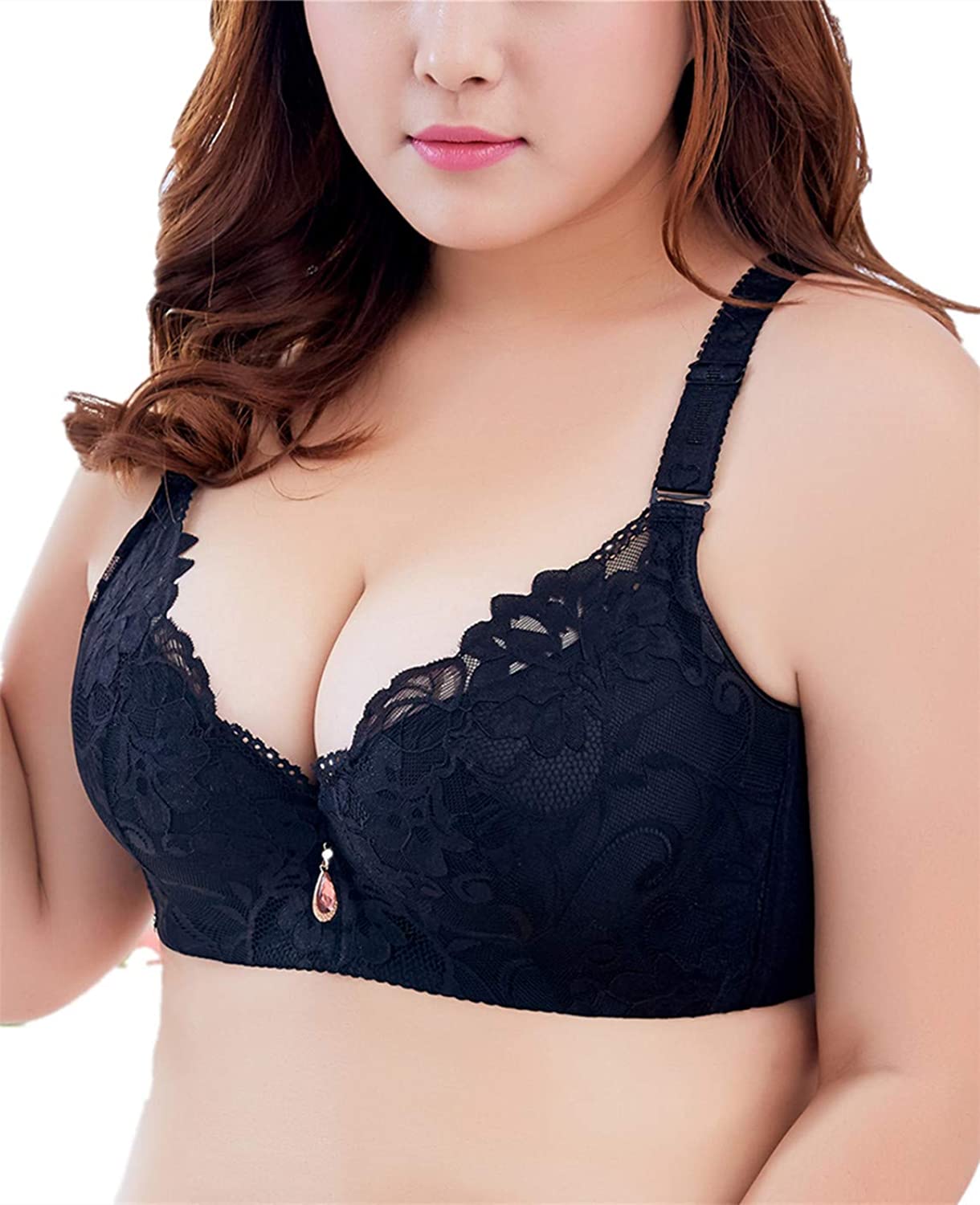 This underwired bra gives great cleavage and was rated as being 'true to size'. All of our testers loved its lacy appearance with the cute gem decorating the front for a luxury look. The ¾ cups allow you to wear low-cut necklines with confidence for a very flattering push-up effect. The testers who wear larger cup sizes liked the broad straps that avoid shoulder discomfort and the way that you can adjust the straps at the front, which is very much easier that back adjust straps. And very importantly, this bra stays in place and gives excellent support and comfort from a back hook-and-eye fastener which has four rows on a broader body-band.
Available in sizes 32C to 46DD
Pros
3/4 cups for cleavage
Comfy broad straps
Excellent support
Cons
Not available in A/B cups
4. Best Push-Up Plunge Bra from Calvin Klein – Constant Push-Up Plunge Bra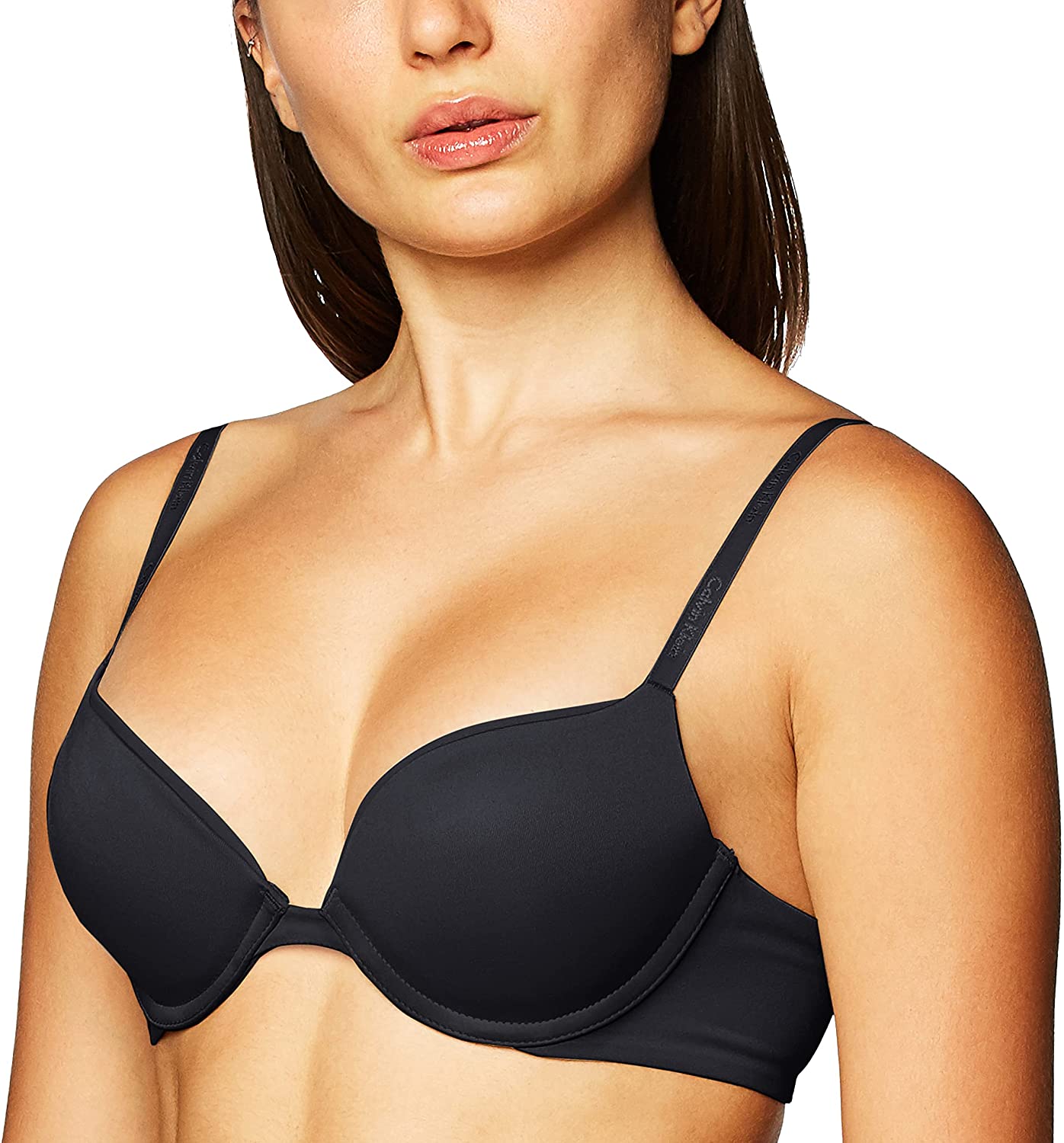 This is an underwired bra with adjustable straps and a secure hook-and-eye fastener, which testers said fits the same as a popular Victoria's Secret push-up bra. The difference is that this Calvin Klein version is about half the price of the V.S. bra! Our tester who wears size 34B said it fit her, 'perfectly', and was, 'super-comfortable'. It looks great under all types of shirt and has light padding that pushes-up to give your bust a natural rounded appearance. And testers who prefer a minimalist look loved this unfussy bra that does its job really well and doesn't deteriorate after being washed.
Available in sizes 32A to 36D
Pros
Fits well
Good shaping
Affordable
Cons
5. Best Push-up Bra for Fit from Elomi – Kim Underwire Stretch Lace Plunge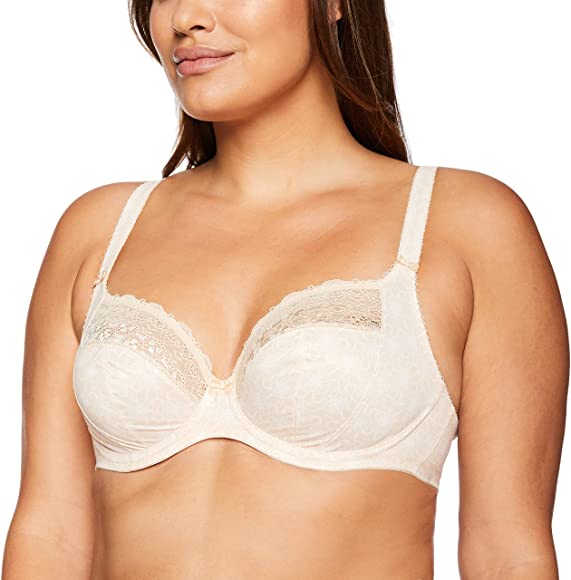 This is a contemporary design, underwired, full-coverage, plunge bra that's suitable for wearing with low-cut necklines. Our testers loved this bra – from small to big cup sizes. And it was particularly welcomed by our tester who had survived breast cancer. She said the well-fitting, elastic-lace bra was the only brand that fit her well on both sides, as she had different sized breasts post-op. It separates the breasts to give an attractive, natural shape and everyone said it was extremely comfortable. The look of this bra was described as, 'gorgeous' owing to its modern print patterns and vivid colors. Good fit and support for large and small busts.
Available in sizes 32 GG to 46 DD
Pros
Elastic-lace gives great fit
Full-cover underwired support
Comfortable
Cons
6. Deyllo Sexy Scalloped-Lace Push-Up Bra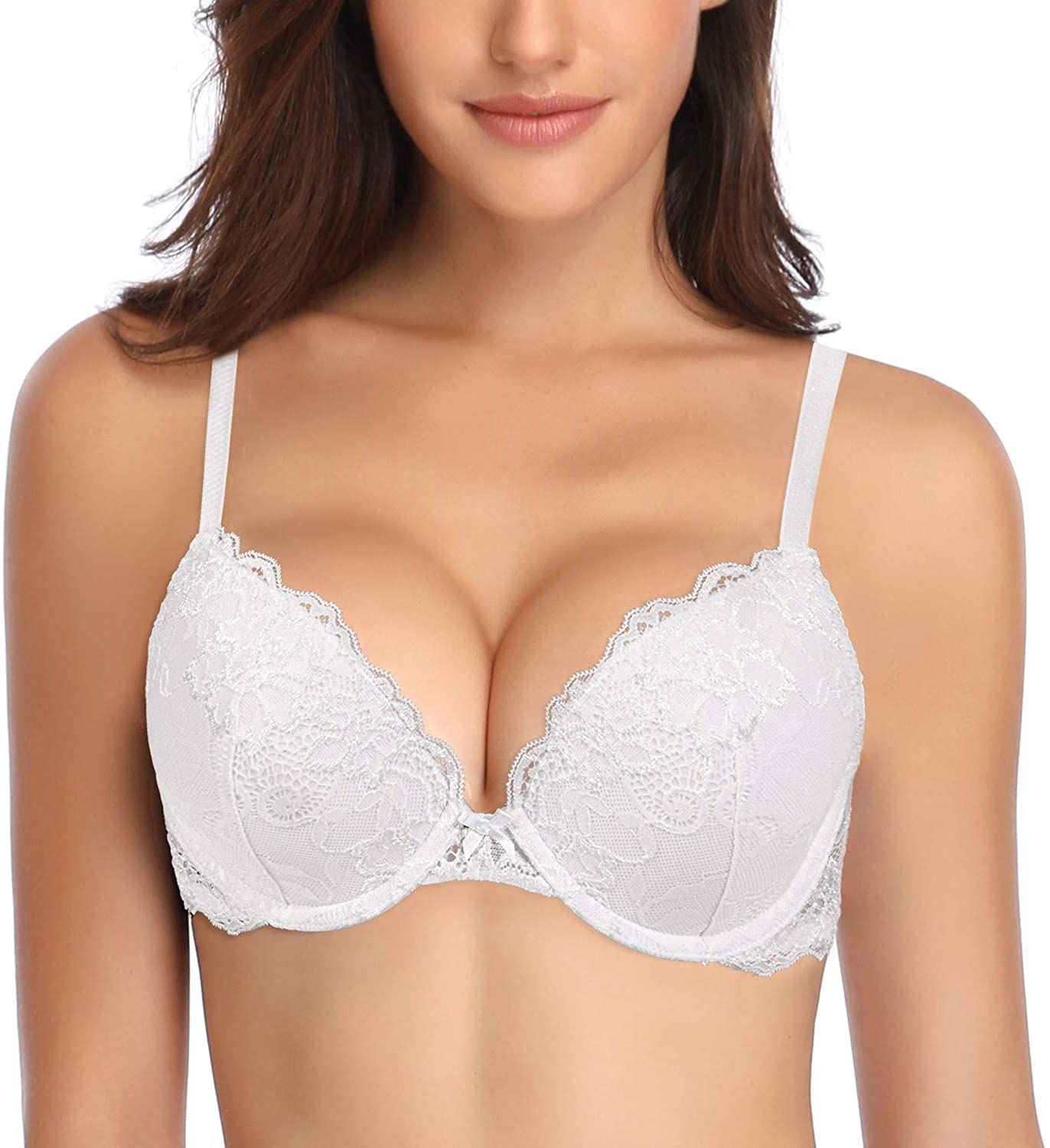 If you like a sexy, glamorous push-up bra, which adds up to one cup-size, this is a great design for you to choose. It looks elegant and very attractive and allows you to make the most of your bust. The lace was soft and comfortable for most of our testers, but one tester found it irritated her skin. And the stretchy, lace band goes right around the body to a hook-and-eye fastener. All cup sizes give great uplift, according to our team, and different sizes such as 34 B, 34 DD, 36 D and 38 A all commented that this bra fits perfectly. Everyone who tested this bra said it contains the breasts very well and avoids spillage.
Available in sizes 34A to 36DDD
Pros
Sexy and glamorous soft lace
Great uplift and support
Excellent fit
Cons
May irritate sensitive skin
7. Best Modern Cut-Away Push-Up Bra – Iris & Lilly Women's Padded Demi Cups and Underwired Push-up Bra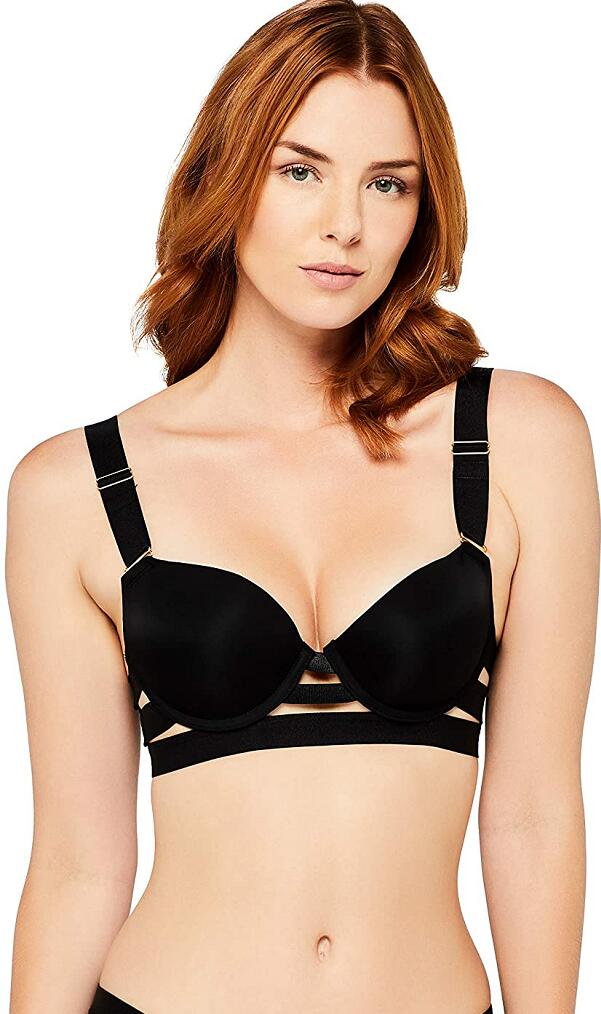 This bra is totally contemporary in appearance, featuring a trendy strappy and cut-away design. It's miles away from the traditional lacy bra and aimed at women who like the erotic, modern strappy look. Our testers loved the fit, said it was very flattering to their breasts and that the fabric is soft and comfortable. Everyone liked the soft, broader straps, which mean you never get pain from shoulder straps digging in with larger breast sizes. It was rated as being true to size, with just the right amount of padding to lift up your bust and create a good cleavage. And it has a line of three hook-and-eyes at the back, instead of just two, giving better support. All of our testers raved about the high-quality materials and design of this sexy, modern bra, which is excellent value for the affordable price.
Pros
Erotic cut-away design
Comfortable and supportive broad straps
Affordable
Cons
Only available in black or red
8. Best Broad Lacy Straps Push-Up Bra – Iris & Lilly Uplift Plunge Lace Bra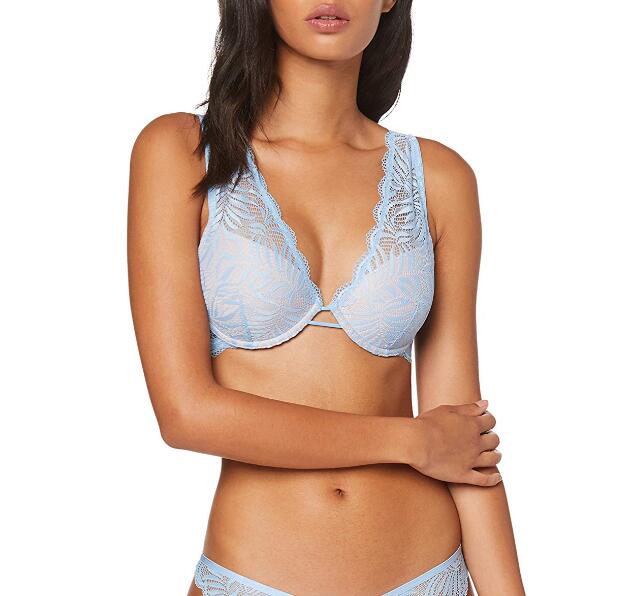 This is a different-look bra with lovely, broad, lace straps which produce an excellent fit and support our testers compared to a comfortable sports bra. It fits true to size and it was rated very high for being an attractive and sexy-looking bra. The cups give total breast coverage which makes it a very comfortable bra to wear all day. Although some found the straps tended to loosen during all-day wear. All testers said this bra does not dig in the underarm area and the degree of 'push-up' is medium. Our team felt that it enhanced the shape of their bust and looked natural under clothing. Overall the testers agreed that this is a well-fitting and well-made bra you can wear for date nights and everyday use.
Available in sizes 34A to 34DD
Pros
Cute broad straps
Comfy and supportive
Medium push-up
Cons
9. Calvin Klein Supportive Multiway Push-Up Bra – Seductive Comfort Lift' Strapless Multiway Bra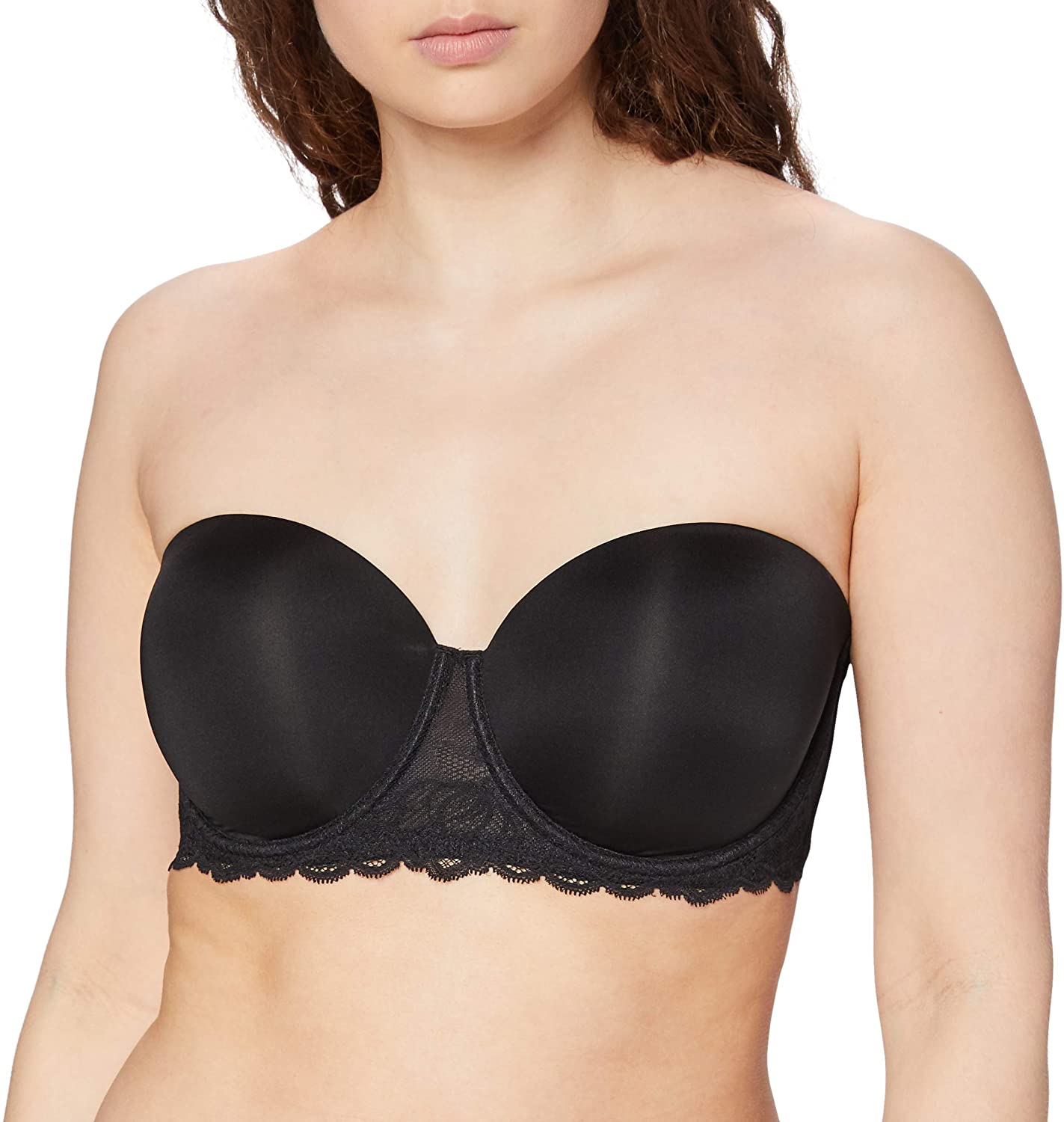 This cute lacy bra has smooth, well-fitting cups that were very popular with our A – C cup size testers. They said it is comfortable and gives sufficient support. One reviewer said that out of the many strapless bras she has owned, this offered the most comfort – plus 'wonderful' support – and that it does not slide down! Silicone strips help keep it in place even for larger sizes, as well as the useful extra 'boning' in the sides. All testers said this bra gives a small amount of push-up, is worth the price and did its job well. And it stays in shape well after several test washes.
Available in sizes 32A to 38DD
Pros
Stays in place
Comfortable
Supportive boning
Cons
10. Best Wire-Free Push-Up Bra Warner's Cloud 9 Wire-free Contour Bra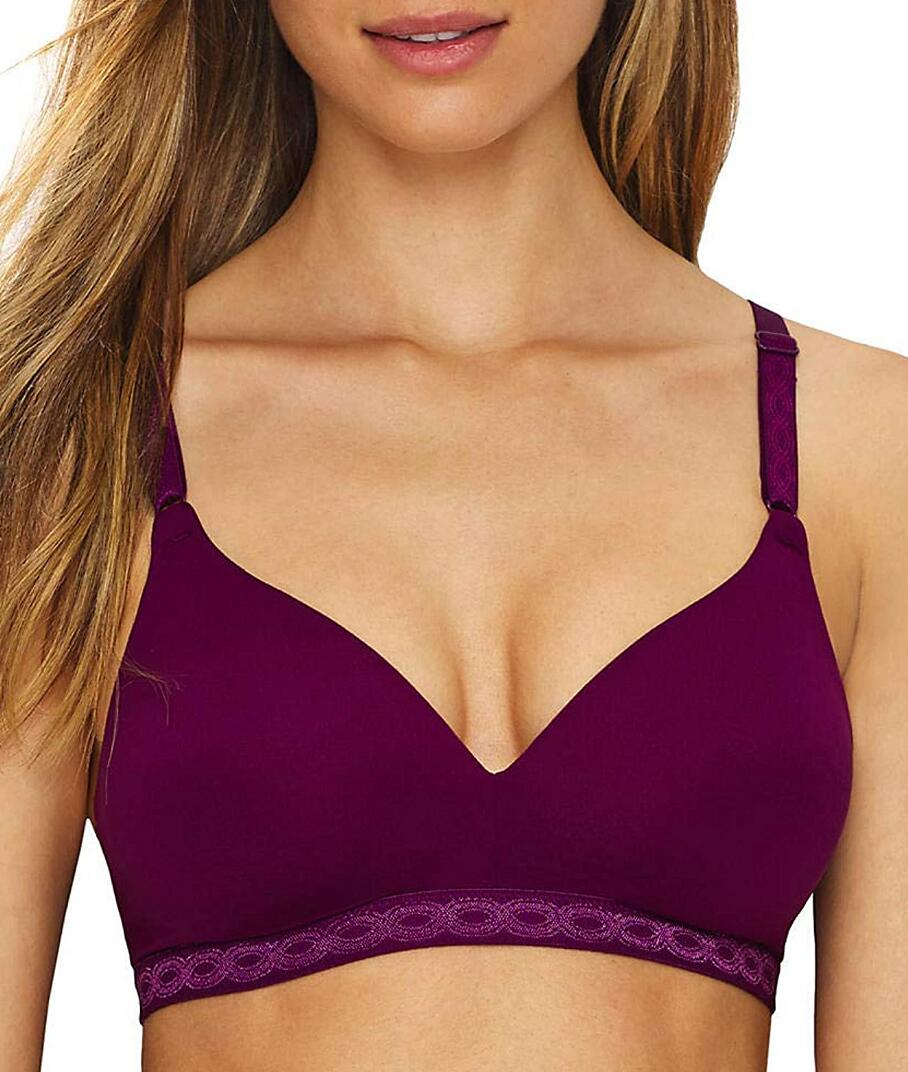 Our testing team consisted of women who hate underwires, but need support. And they loved the way this bra has a decorative, and supportive, body-band. The fabric is very soft and testers said it is lightweight and comfortable to wear for long periods of time. The cups provide a flattering natural shape and some testers said it fit as if it had been tailored just for them! It fits true to size and there are no parts of the bra that dig into the skin. The style is minimalist, which is a popular modern look that always gives you a smooth, natural line under all clothing.
Available in sizes 32A to 38D
Pros
Comfortable and wire-free
Supportive body-band
Flattering shape
Cons
Whatever style you prefer, you're bound to find a great push-up design that gives you an improved bustline and a flattering look from these 10 Best Push-up Bras! Subscribe to get more bra shopping guides on herstylecode.com!