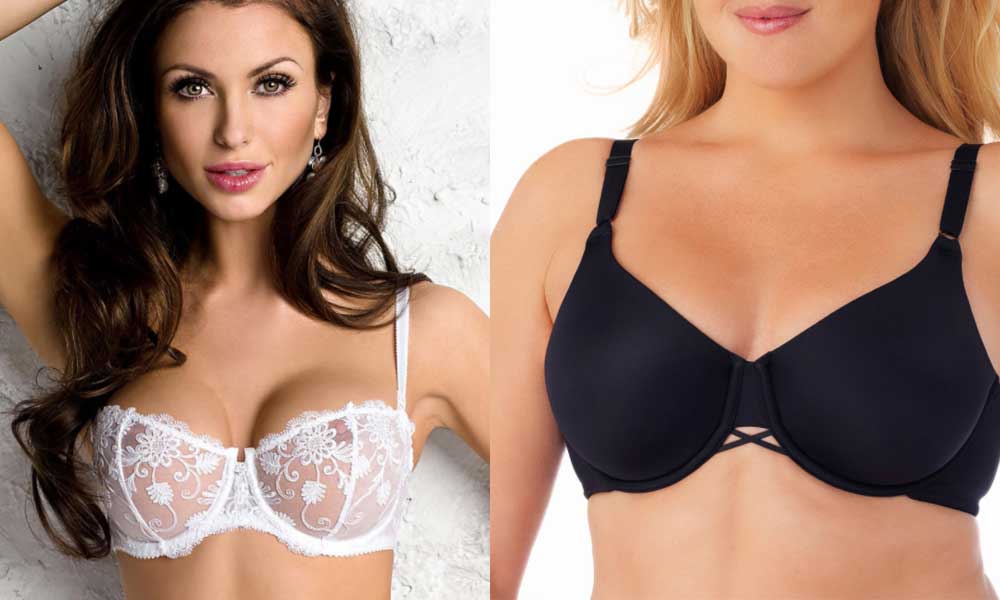 There are many common misconceptions about push up bras. Many women think that push-up bras don't work for large-breasted women and only complement ladies with an A cup or a B cup. Others are against push-up bras no matter what size your chest is because you feel like they're equivalent to false advertising. Of course, feel free to form your own unique opinion about push-up bras. But first, it's important to make sure you're sufficiently informed of the many benefits of push-up bras and how they can benefit you no matter who you are, what size you wear, or what your style is like.  (How to Choose Your Perfect Bralette)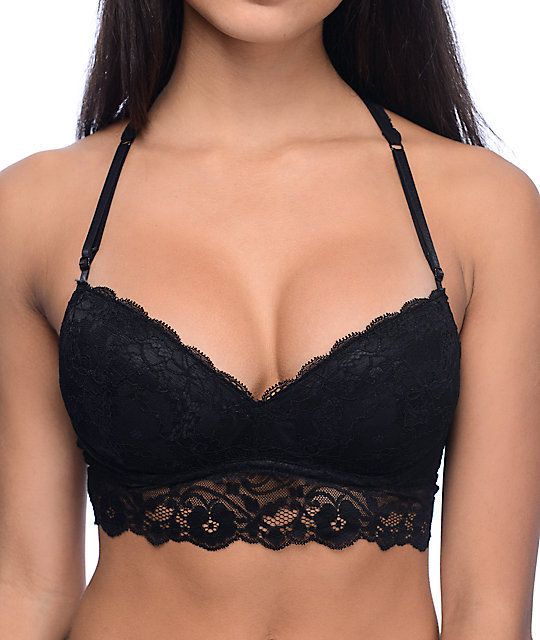 via
Why Every Woman Benefits From a Push Up Bra
It really does not matter whether you have A-cup or DD-cup breasts. You can still benefit from a push-up bra, and here's why. The misconception that the sole purpose of push-up bras is to make smaller breasts look larger is just that: a misconception. In reality, push-up bras are beneficial in many more ways than just enlargement for small busts.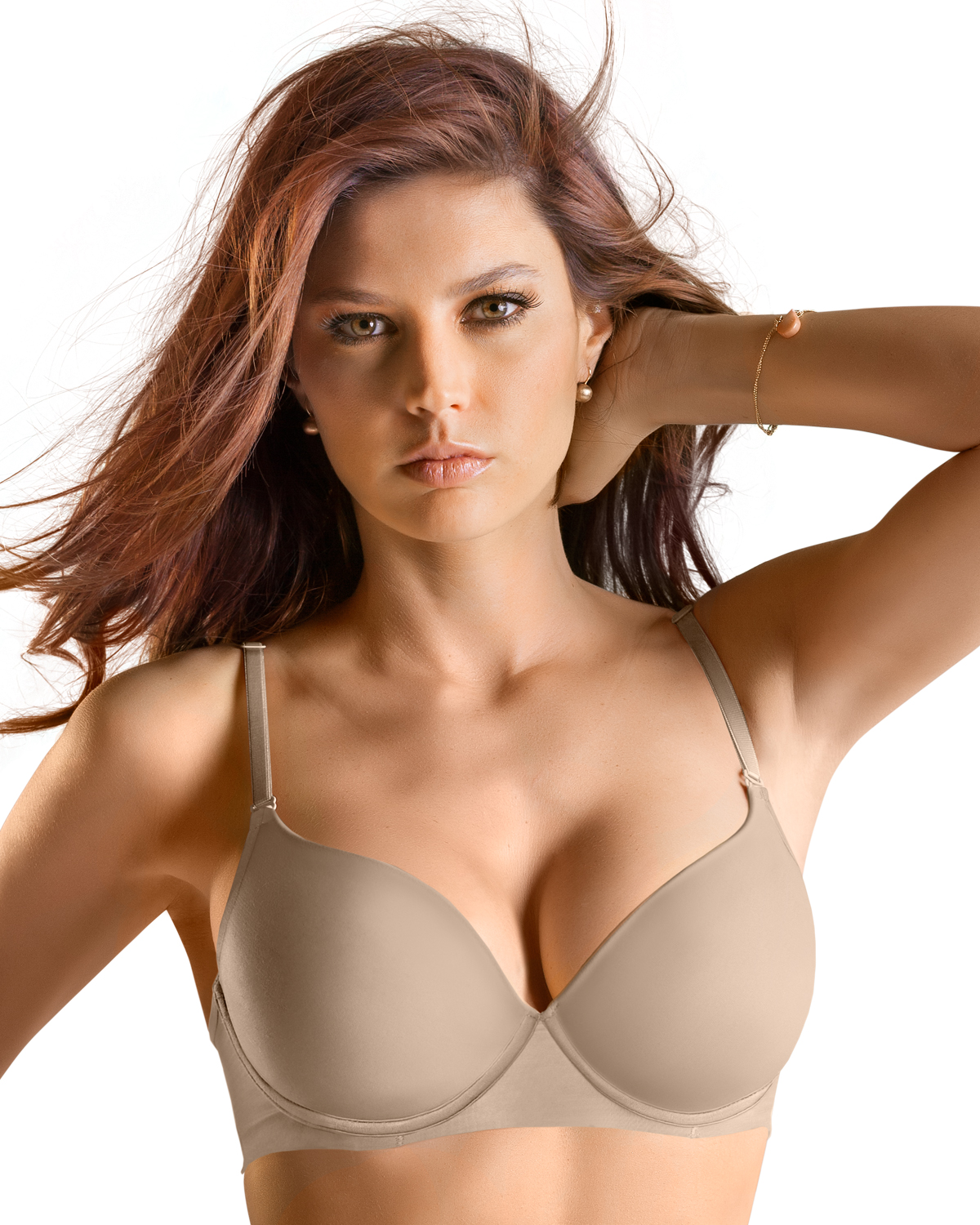 Push-up bras generally provide more support, security, and comfort than traditional bras. They offer added lining and padding that help breasts of any size feel more supported and secure throughout the day. This extra padding also adds comfort for the wearer of the bra. If you have large breasts, you might find that you prefer wearing a push-up bra to a classic bra that doesn't include any padding. Many larger-busted women feel more secure in push-up bras and enjoy the extra support they provide.
When it comes down to it, push-up bras just make boobs look better. The lift and enlargement push-up bras provide is a part of this improvement, but it's not all. Push-up bras offer molding that gently hold your breasts in place throughout the day. They also define your cleavage much more than any traditional bra. All in all, push-up bras perfect your breasts and help them appear more contoured and shapely under any outfit.
Which Type is Right For You?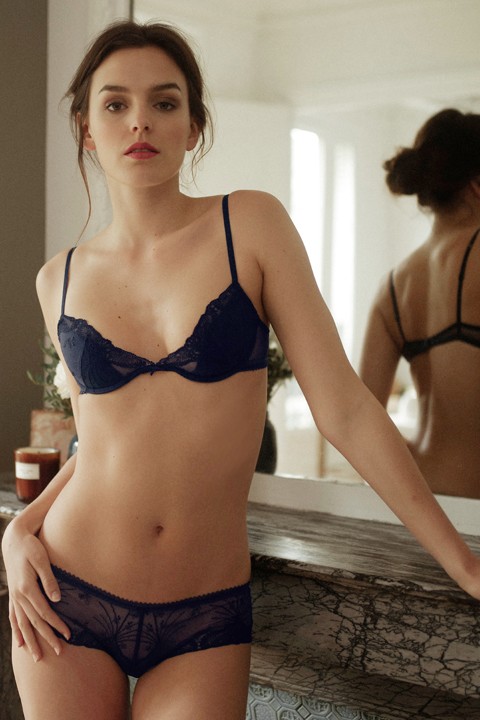 You might think that a push-up bra is a separate type of bra in and of itself. While this is true, there are actually many different types of bras under the umbrella of push-up bras. Basically any type of bra you can buy exists in push-up form, too. That means that you have a lot of choices when it comes to picking out a push-up bra that will meet your needs. Don't just blindly grab a push-up bra in your size off the shelf. Pay attention to which type of bra it is before you buy it.
Before you buy a push-up bra, think about why you want it. What will you be wearing with your push-up bra? Demi push-up bras are often a popular choice for women because the cups rise up lower on your breasts and make cleavage more visible. If you want to wear V-neck or low, scoop-neck tops or dresses, buy a demi push-up bra.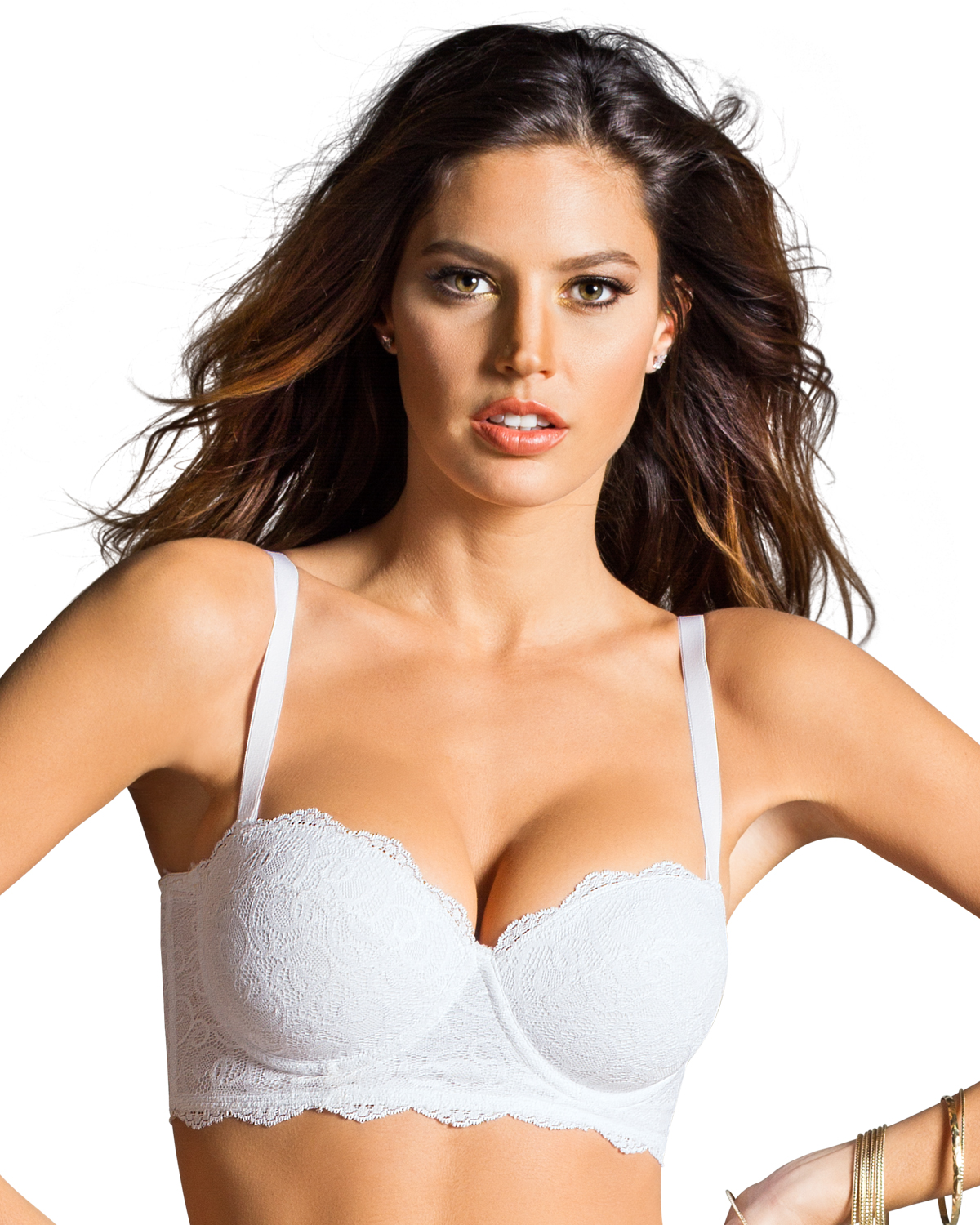 Lace Balconet Push Up Bra
On the other hand, you want to feel comfortable in your push-up bra. If a demi push-up bra makes you feel like your bust is not secure or sufficiently supported, go for a full-coverage bra instead. Full-coverage push-up bras work better when you want to wear something that is tighter and not low-cut. These bras provide you with more support and comfort. They offer shape, enlargement, and cleavage while allowing you to feel comfortable and secure all day (or night) long.
Underwire, Padding, Or Both?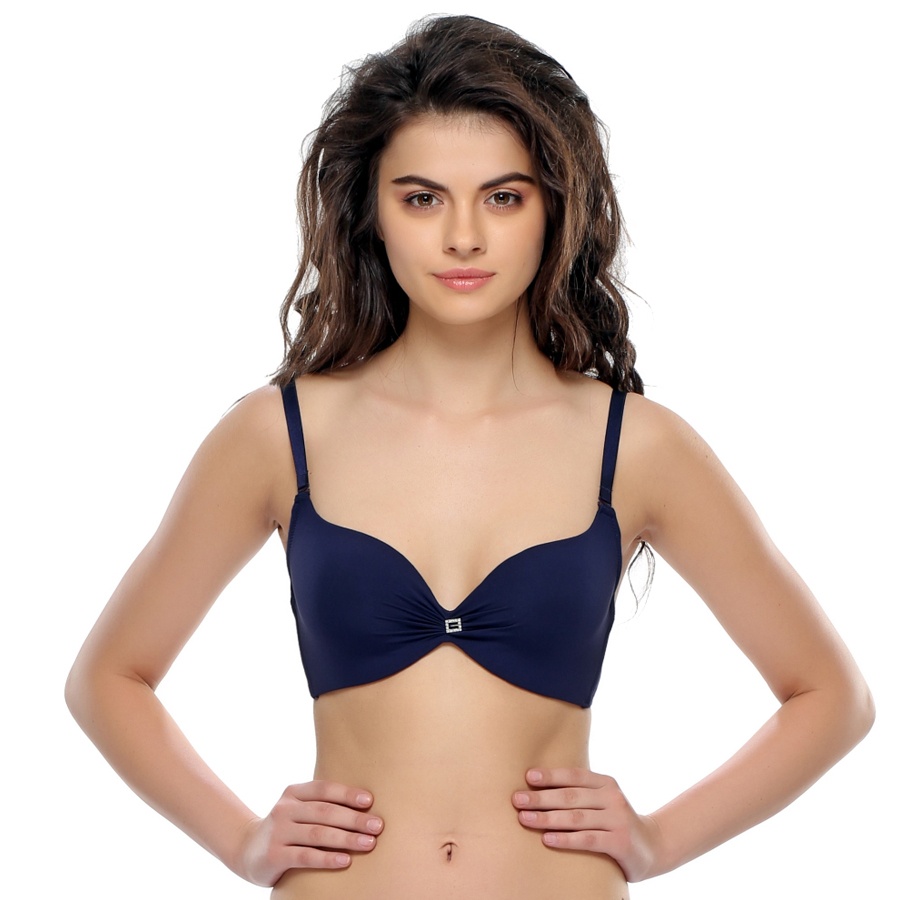 Sexy Seamless Push-Up Bra In Blue
Push-up bras work their push-up magic with two main tools: underwire and padding. Push-up bras with underwire are designed to make your breasts look more lifted than they do in a traditional bra. Padding in push-up bras generally fills out your bust and causes your breasts to appear larger than they really are. Some push-up bras only include underwire, some feature just padding, and others have a little (or a lot) of both. So which type is best for you? Before you choose, determine the outcome you hope to get from your push-up bra. Do you want lift, enlargement, or both?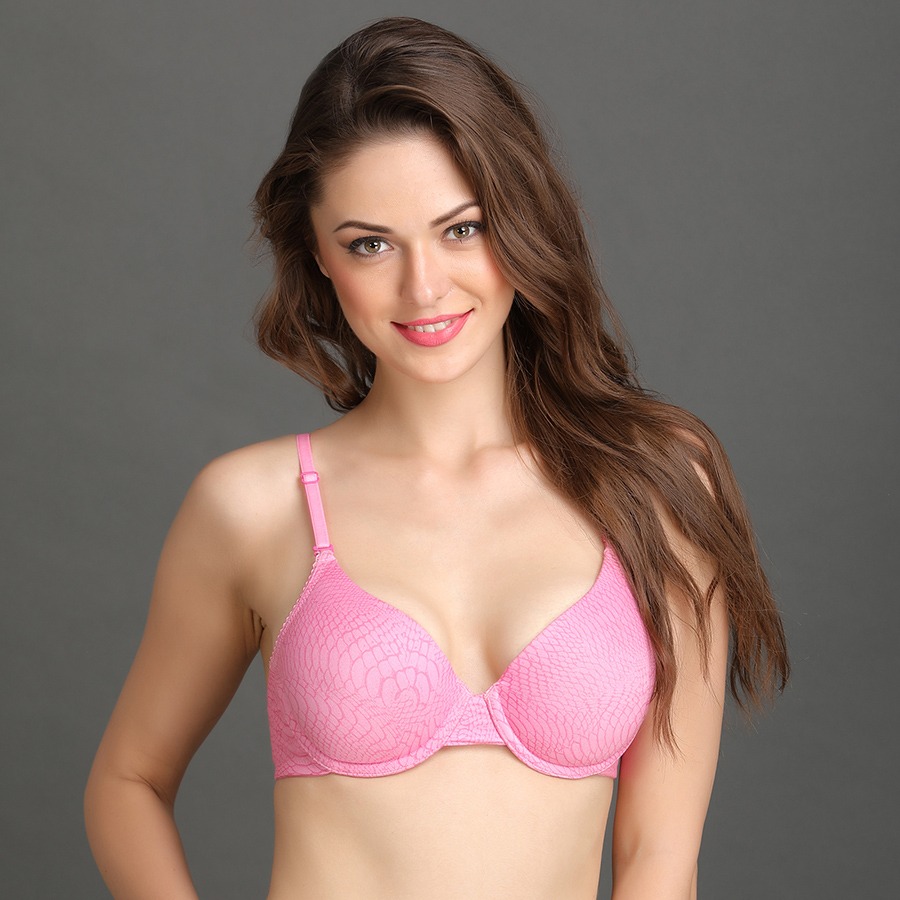 Underwired Printed Push-Up Bra with Detachable Straps
In general, women with smaller breasts benefit more from push-up bras with padding rather than underwire. Padding helps make small breasts look bigger and increases the amount of visible cleavage they have. Also, smaller breasts generally don't need as much of a lift as larger breasts, so underwire is often unnecessary. Push-up bras that only include padding also tend to be more comfortable and can provide both enlargement and lift. If you're looking for a push-up bra that gently lifts and fills out your bust, padding is probably the best way to go.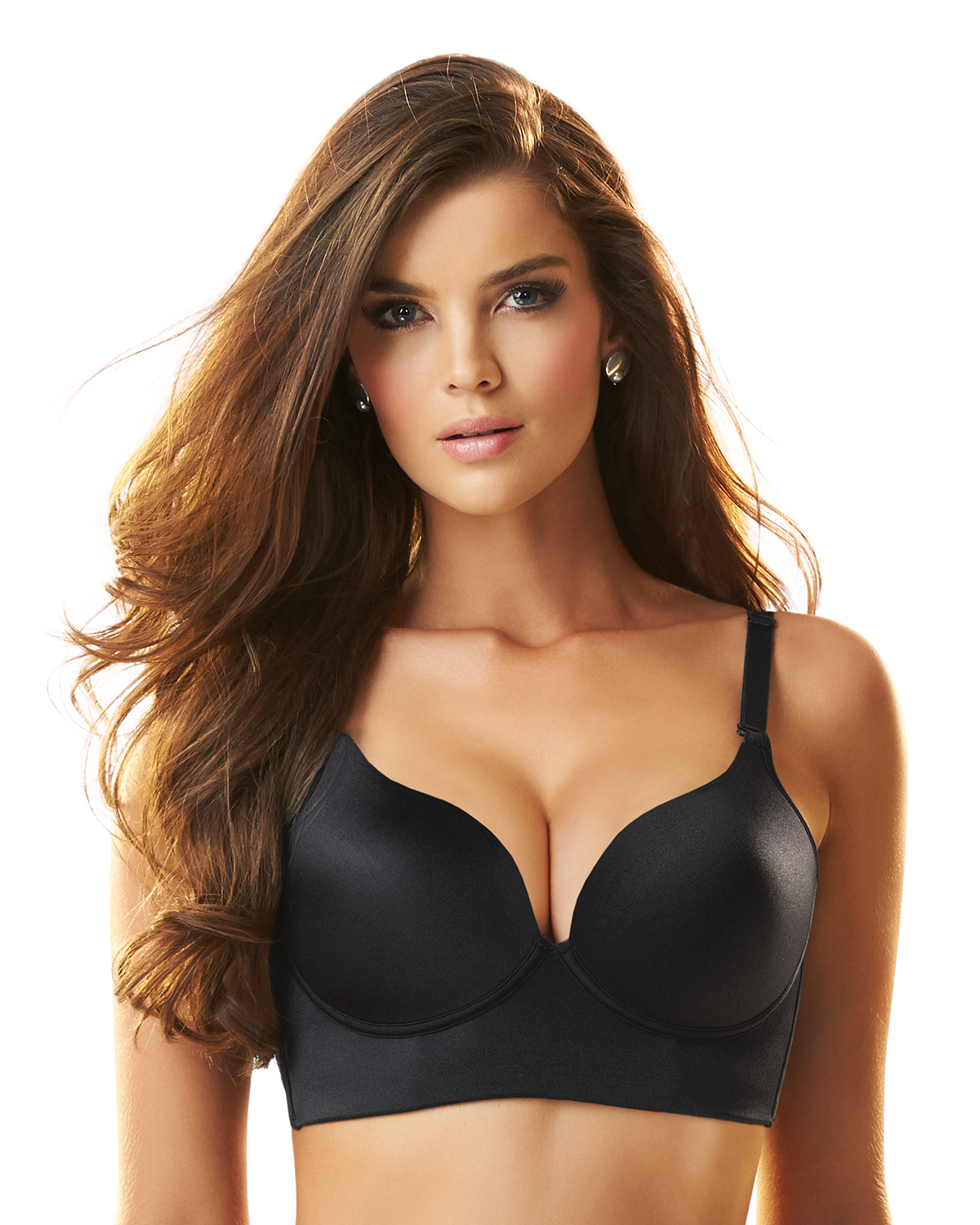 Deep Plunge Wireless Push Up Bra
Push-up bras that only include underwire do not provide any enlargement or extra shape to your breasts. They lift your bust without making it look fuller. Underwire push-up bras work for women with larger busts who are not interested in making their breasts look bigger. These bras lift a larger bust and make it look perkier without adding any bulk. Underwire-only push-up bras are also great for women who worry that a push-up bra will make their breasts look unnatural. They provide lift that visibly enhances your cleavage and the perkiness of your boobs. However, these bras maintain the size and shape of your natural breasts so that they don't look fake or altered from their normal state in any way.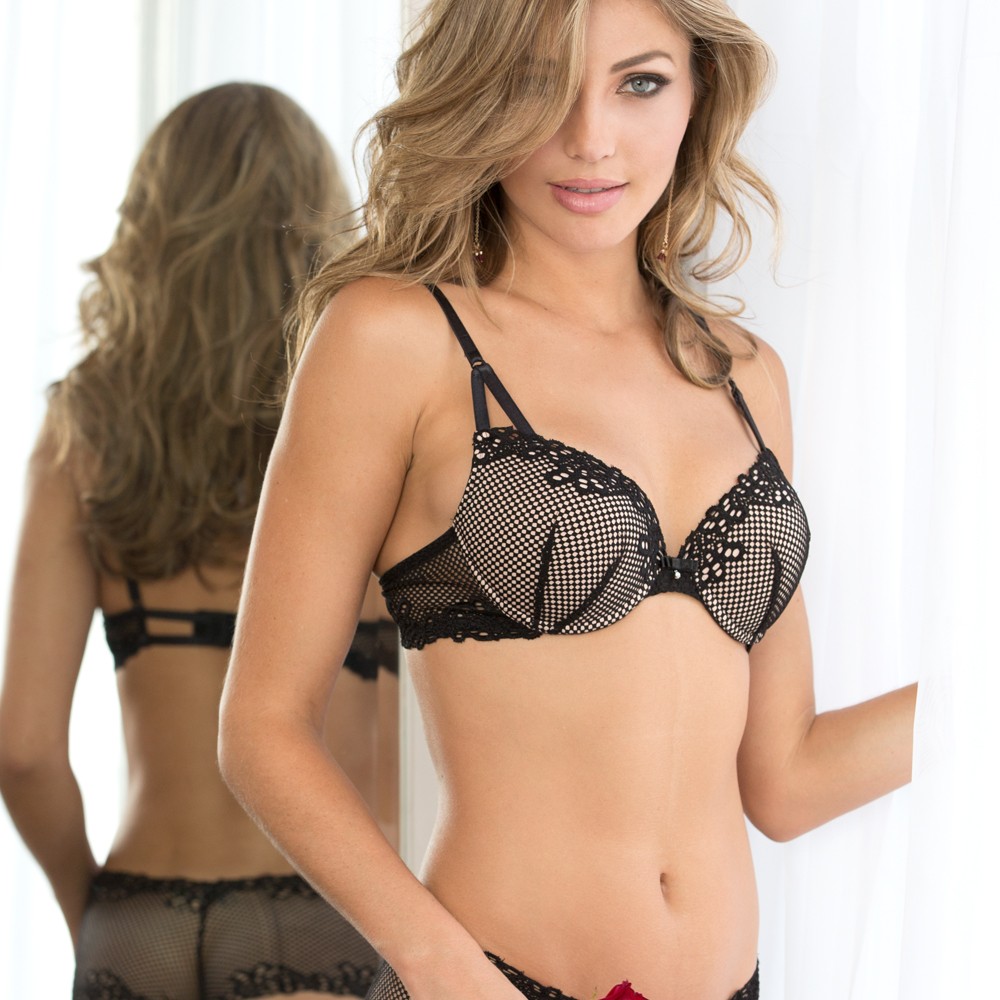 Black Tie Extreme Push-Up Bra
Many push-up bras feature both underwire and padding. These bras offer a wide range of benefits. They lift, support, shape, and enlarge your breasts. Padded underwire push-up bras are best for women who want their boobs to look noticeably larger and for their cleavage to be much more defined.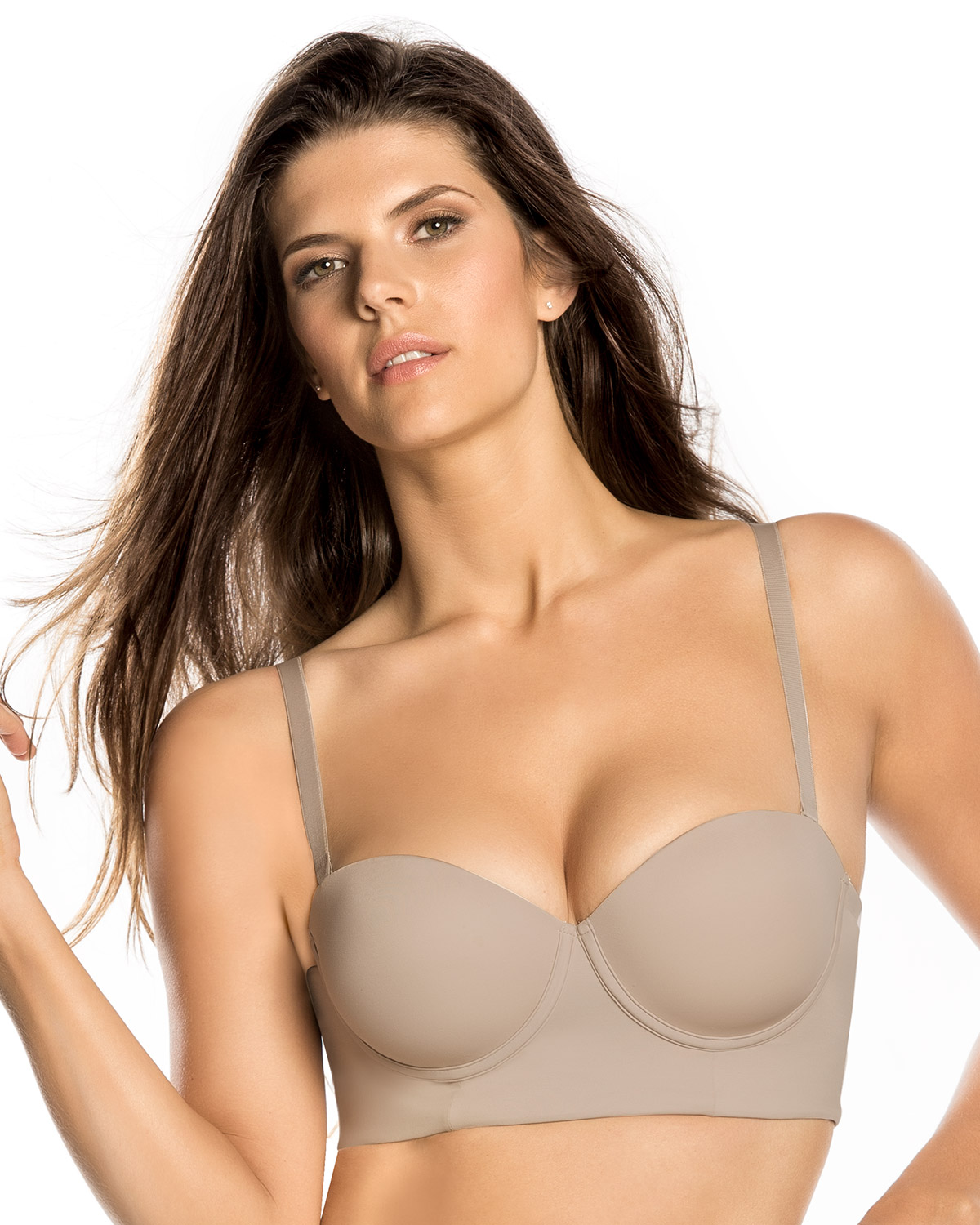 Strapless Long Line Push-Up Bra
Don't think that a push-up bra won't benefit you just because you aren't looking to make your breasts look any bigger than they already are. Contrary to popular belief, push-up bras are not specifically designed for women who have a certain chest size. No matter what size your bust is, you can benefit from the support and contouring that push-up bras provide.