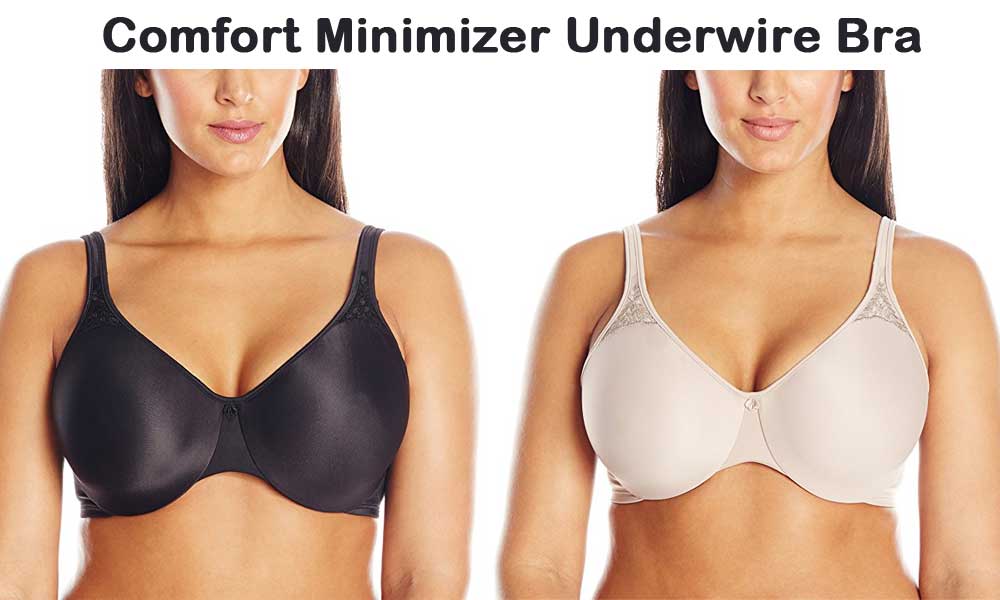 What is a Minimizer Bra?
As you might be able to tell from their name, minimizer bras work to minimize your bust. This type of bra helps your breasts appear smaller while still flattering and not compromising the natural shape of your bust and body.
Minimizer bras feature a layer of comfortable padding that extends throughout the entirety of the bra, not just at the bottom of the cups. This padding provides the support and security that women with larger busts need to get through the day. However, the padding is even throughout the bra so it doesn't make your breasts look bigger like other padded bras do.
When you wear a minimizer bra, you get the best of both worlds. These bras offer you the support that you need without causing your bust to appear larger than it really is. You get the comfort and support of a lined and padded bra with the compression of a sports bra.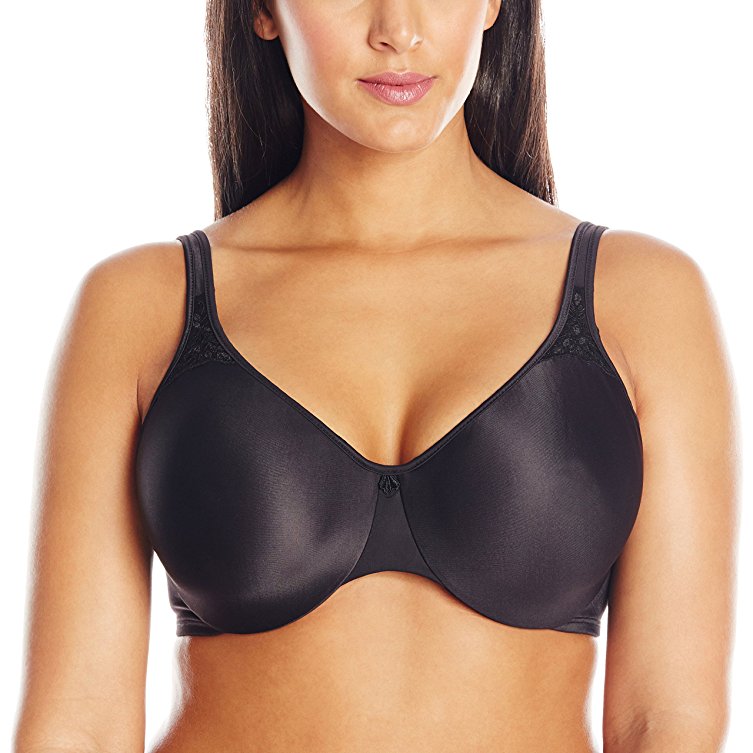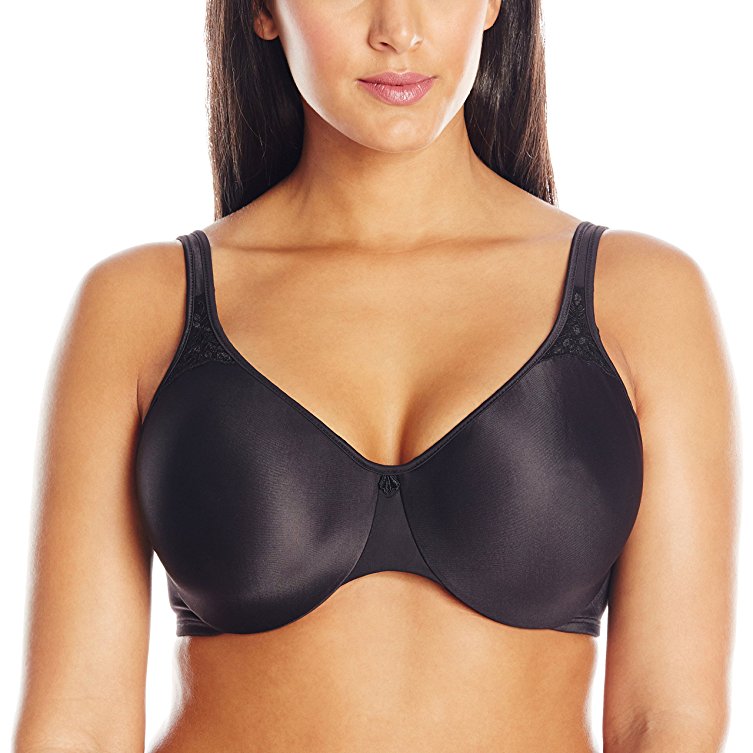 When to Wear a Minimizer Bra
Minimizer bras work best when you wear them underneath looser clothing. These bras reduce the projection of your bust and hold your breasts closer to your chest. Many women, especially those with a larger bust, suffer from the frustrating problem of their chest pushing out their clothing. This causes your torso to look bigger than it should and can make you look lumpy or larger than you actually are. Minimizer bras' reduction of projection eliminates this frustrating problem. It allows you to comfortably smooth out your bust so that you can confidently wear loose clothing without worrying about looking fat or shapeless.
While minimizer bras work very well underneath loose clothing, you can wear them under tighter tops as well. Another benefit of minimizer bras is that they redistribute your breast tissue to appear more smooth and balanced. These bras are also referred to as contour bras because of this smoothing and balancing effects they have on your bust. If you feel uncomfortable wearing tight tops or dresses because you feel like your bust and the areas around your normal bras look lumpy and unflattering, a minimizer bra can help.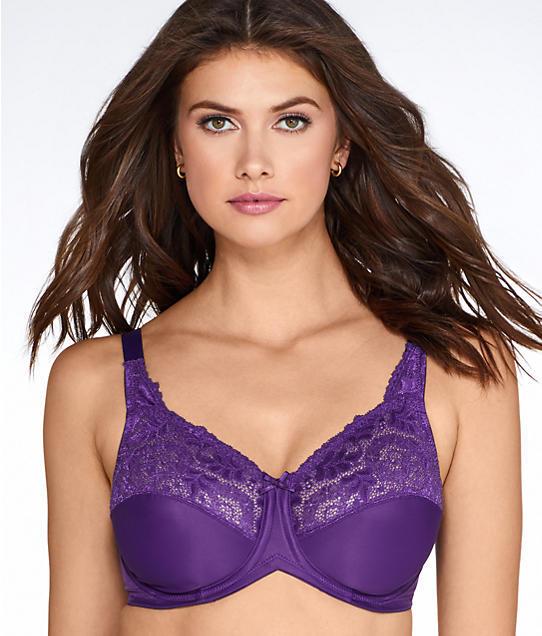 SHOP NOW
Minimizer bras are not only for very busty women. It's true that this type of bra is generally more popular among women who have a larger chest that benefits from minimization. However, minimizer bras don't just make your breasts look smaller. They also help them appear more streamlined and natural under any clothing. Women who don't have a large bust can still benefit from these advantages of minimizer bras even if they don't want their breasts to look smaller.
How to Choose a Minimizer Bra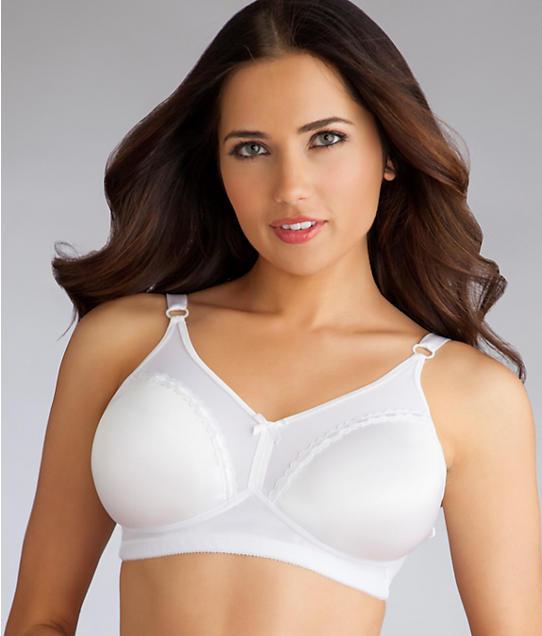 SHOP NOW
When you buy a minimizer bra, you will probably be able to buy one in your standard bra size. A well-fitting minimizer bra should fit you the same way that any traditional bra does. However, don't assume that your bra size is fluid between traditional and minimizer bras. It is possible that you will need to adjust your size slightly in a minimizer bra. Always try on a minimizer bra in the store before you buy it. If you don't, you will potentially end up with the wrong size bra that does not fit you like it should.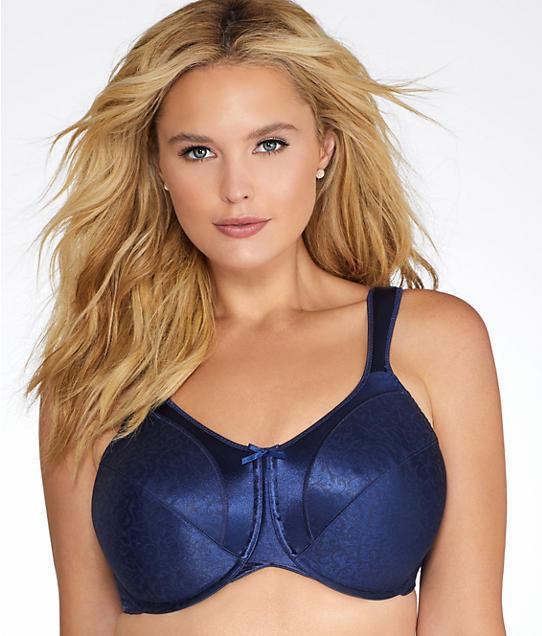 There are certain things to look out for when you try on a minimizer bra. One of the main purposes of this type of bra is to provide you with a smooth and streamlined look. The band of a minimizer bra should fit comfortably and fairly tightly. However, it should not dig into your skin because this will ruin its streamlining effect. A minimizer bra's band should feel snug and secure but never uncomfortably tight.
It is also especially important that the cups of your minimizer bra fit extremely well. If the cups are too large in this type of bra, they will end up extending your shape and making you look thicker than you really are. The bra's cups should slightly compress your breasts. Make sure they fit snugly against your skin with no gaps but also no uncomfortable tightness.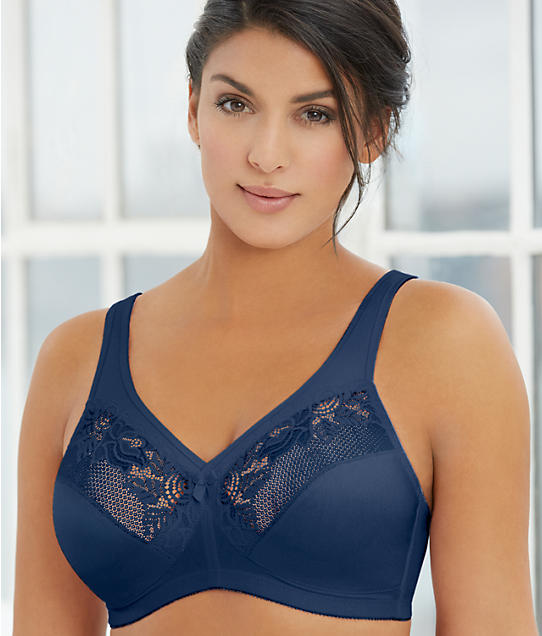 Most high-quality minimizer bras make your breasts appear smaller by redistributing your breast tissue to help it look more even and balance your bust. However, some minimizer bras just squish down your breasts to minimize the appearance of their size. These bras are not good for your breasts. The excessive pressure they inflict on your bust gets extremely uncomfortable. Plus, it can also permanently damage your breast tissue over time.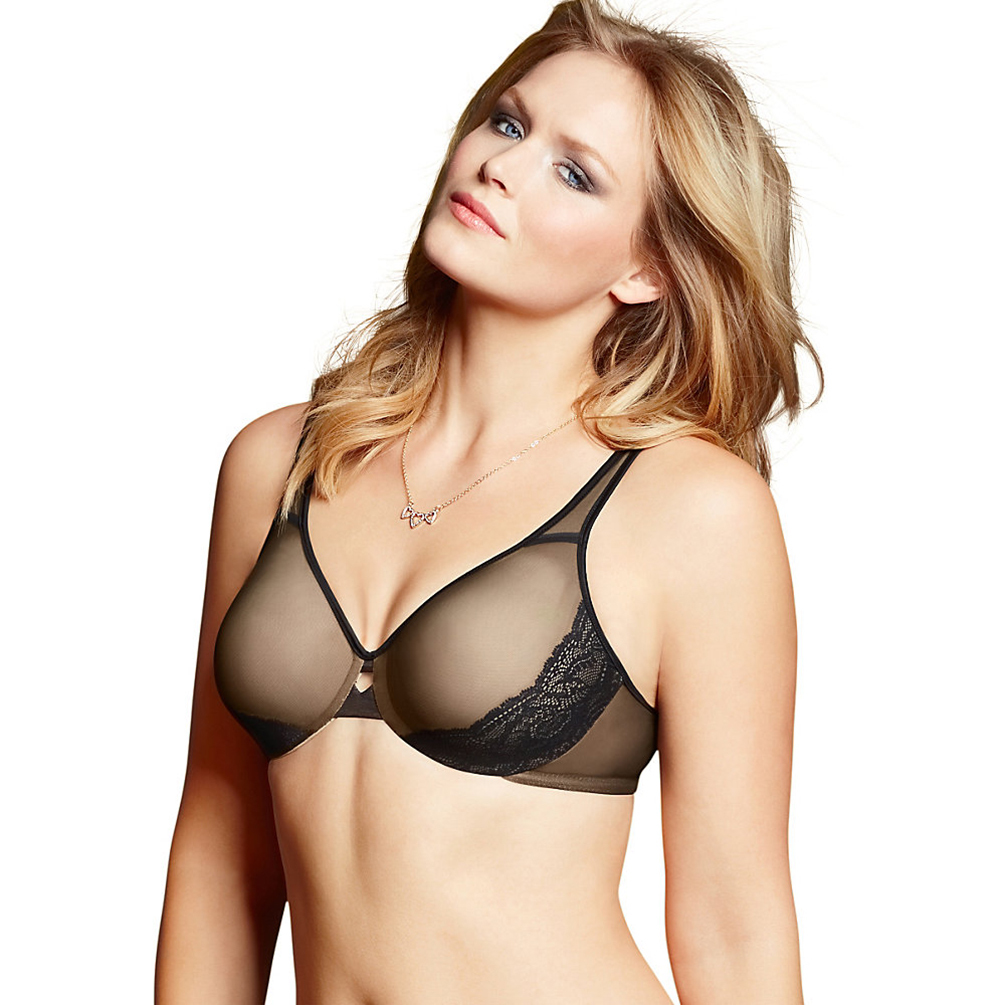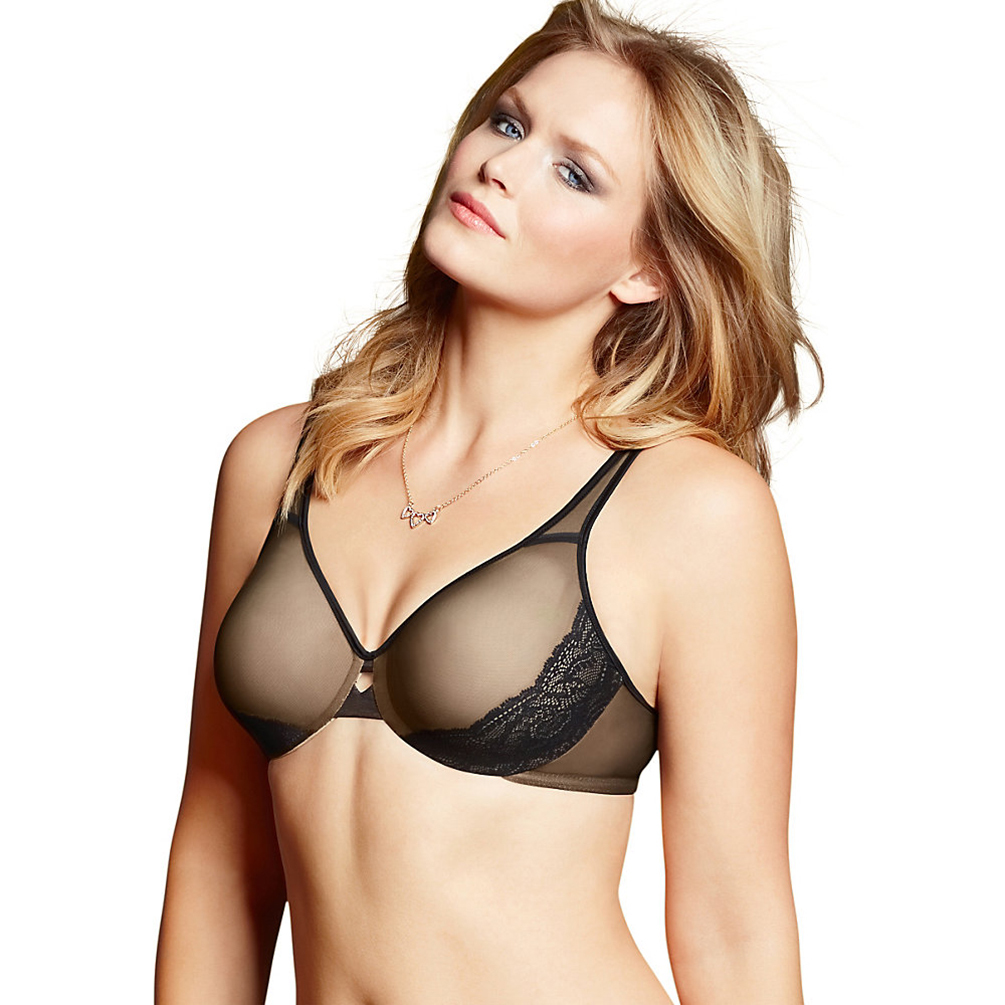 Pay attention to the pressure you feel when you try on a minimizer bra. You should feel like your breasts are gently and snugly supported. Your bust should never feel squished down in a minimizer bra. If you feel too much pressure in a minimizer bra, make sure you have the correct size first. Then, switch styles or brands if needed to find a quality minimizer bra that supports and doesn't squash.
It's also a good idea to stay away from minimizer bras that do not include separated cups. These types of minimizer bras push your breast tissue too far to the sides and often cause you to end up looking misshapen. Minimizer bras with separated cups help you avoid appearing shapeless and create a more natural, lifted finish for your bust.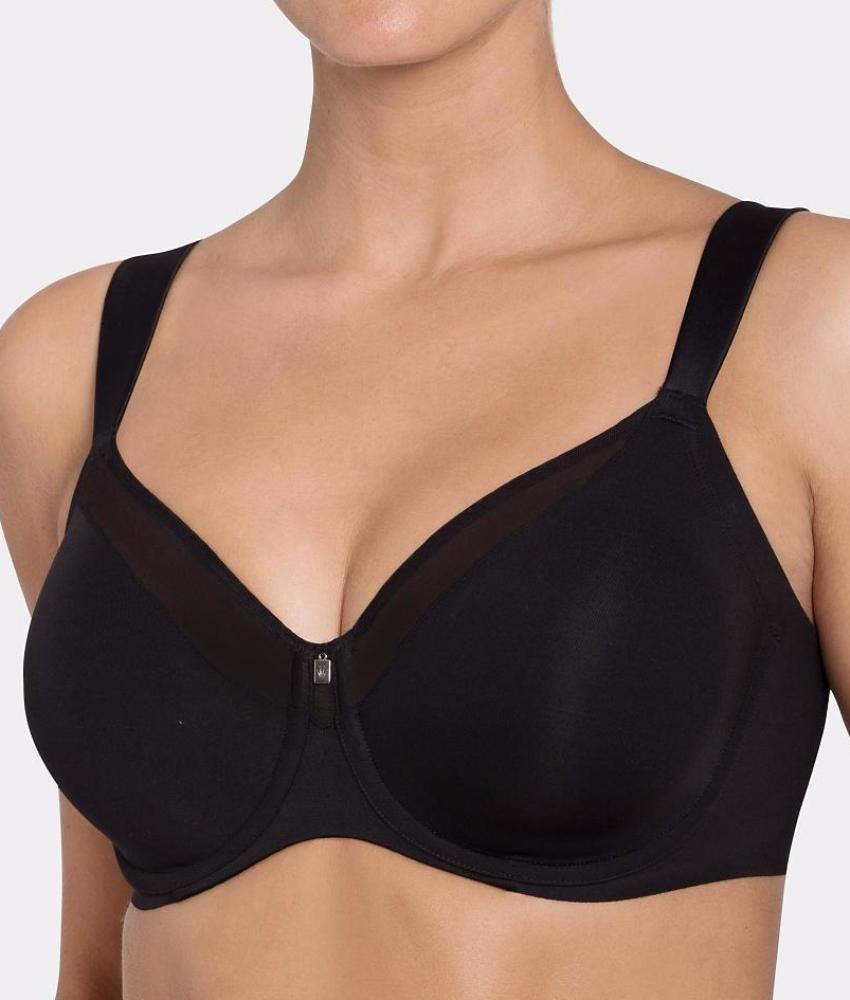 When you go try on a minimizer bra, take both tight and loose clothing pieces with you into the dressing room. Make sure that your shape looks natural and shapely under tighter tops and dresses. Your bust in a minimizer bra should not project too far under looser clothes. Your loose clothing should flow smoothly over your bust without protruding. Trying on both tight and loose tops over a minimizer bra before you buy it helps you determine whether or not the bra is a good fit.
Minimizer bras help transform your breasts into the smooth, natural bust you've always desired. They enhance your bust and ensure that your breasts look even, balanced, and flattering under any piece of clothing.
You can buy your favorite minimizer bras here.