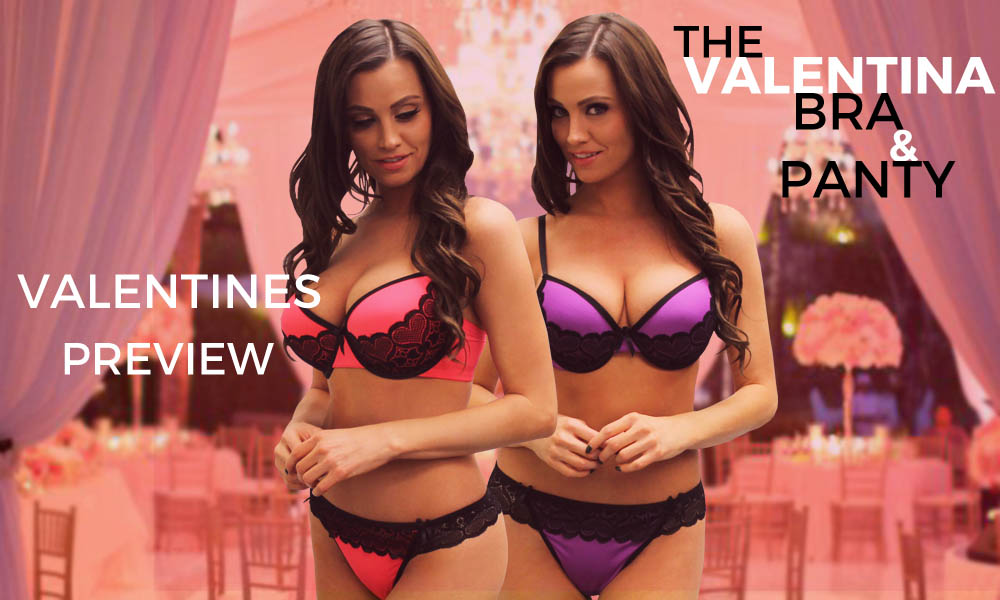 What is a Demi Bra?
There are so many different types of bras. It can sometimes be difficult to distinguish between one type and another. This is especially true when two types of bras are fairly similar and feature only slight variation between them. There is often much confusion among women regarding demi bras versus full-coverage bras? What are demi bras and how different are they really from any other standard bra in your closet?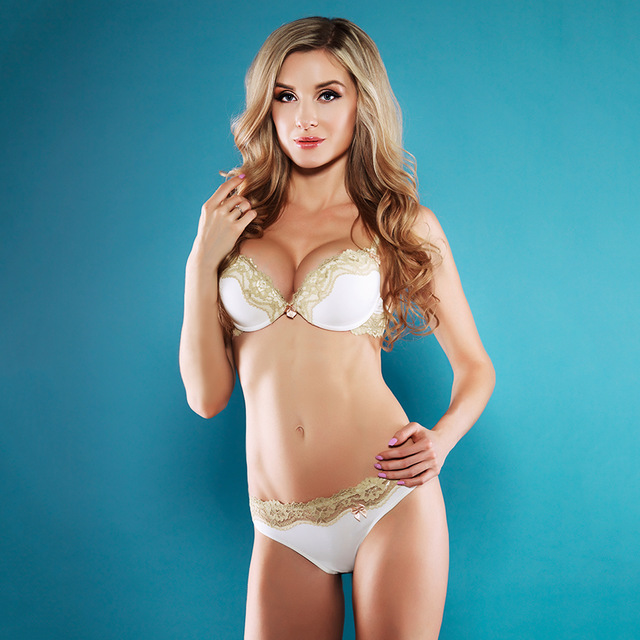 In and of itself, the word 'demi' means half or half-sized. The demi bra is aptly named because it is, simply put, just half of a bra. Demi bras, which are also known as shelf bras, feature a cut-out design that covers much less of your breast tissue than a full-coverage bra. These bras leave the top part of your breasts exposed and only cover the bottom of your bust up to just over the nipples. This unique design offers the same amount of lift and support of a traditional bra. It simply provides less cup coverage.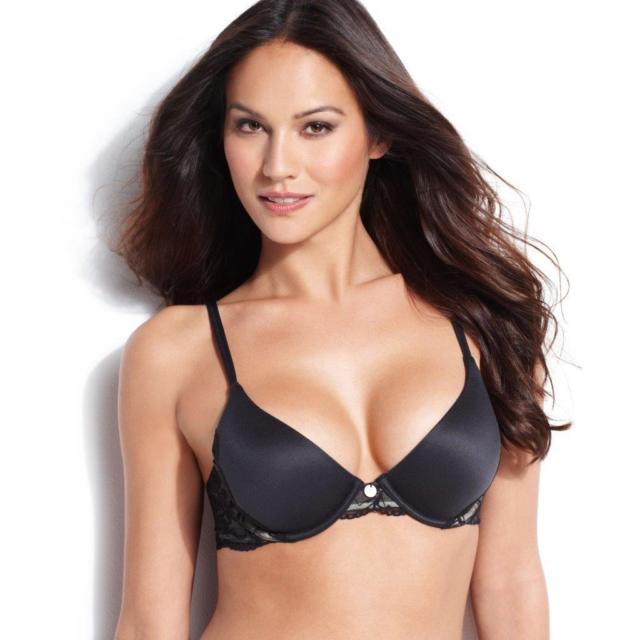 Demi bras aren't just about less coverage. They also provide added lift to your bust. The cups of most demi bras are constructed with a bit of extra molding and shape in order to elevate your breasts and push them together. This unique construction gently and naturally creates added visible cleavage, which is especially helpful for women with smaller busts.
When Should You Wear a Demi Bra?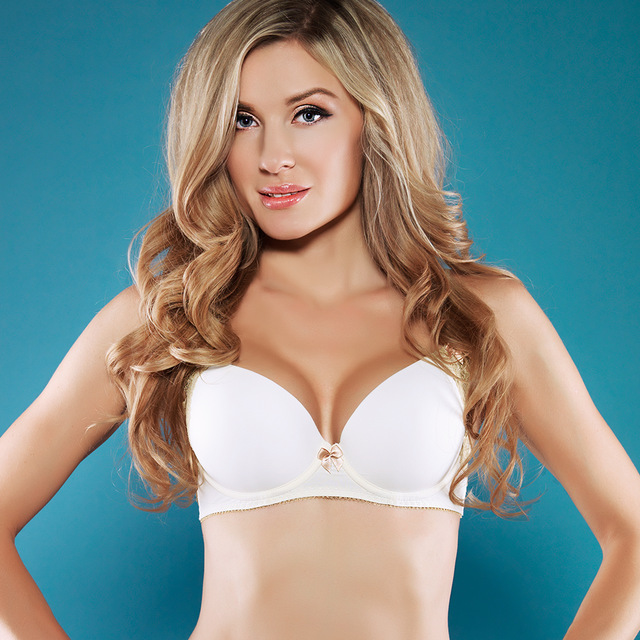 Demi bras are specifically designed to be worn under tops and dresses that have low-cut necklines. These bras provide you with more support and security than a bralette or strapless bra. However, their cut-off cups allow you to wear V-neck, scoop-neck, or other lower-cut pieces without showing off your bra cups to the world.
When you want to wear a top or dress with a standard, higher neck, keep your demi bra in the drawer. Demi bras have the tendency to look a bit awkward under looser tops with a higher neck. They can create a double-boo b look if your bust spills over the top of the smaller cups, which isn't a look you want. If your cup size is a C or above, save your demi bra for when you need to wear a lower-cut undergarment that won't show under more revealing clothing.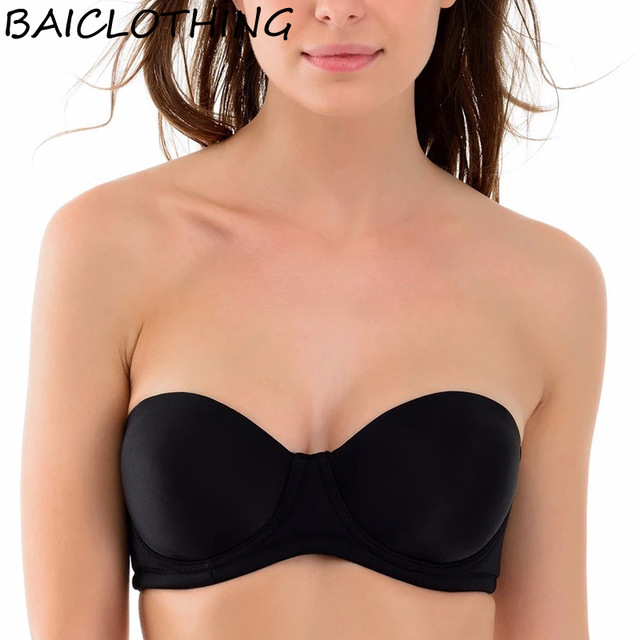 Furthermore, like strapless bras or bralettes, demi bras just don't offer as much support as a standard full-coverage bra. The only support you get from a demi bra comes from the bottom of its cups and its underwire (if you select a demi bra with underwire). With a traditional full-coverage bra, you get support and shape from the full cups of the bra. Because demi bras are virtually missing half of their cups, you can't expect them to provide you with the same amount of support. This doesn't mean that a demi bra isn't a perfectly comfortable undergarment option for any normal day. However, if your plans for the day include any type of rigorous physical activity
How Do You Choose a Demi Bra?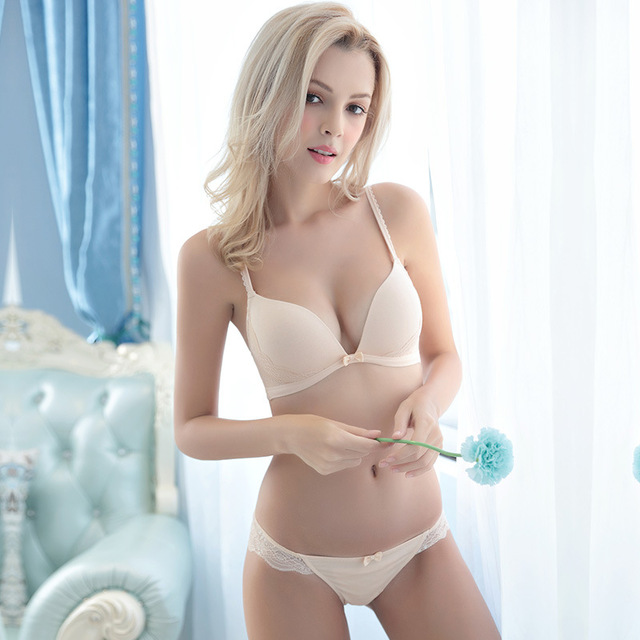 A common misconception about demi bras is that they only work for women with a smaller bust. This misconception is just that: a misconception. However, it's rooted in the unfortunate tendency of demi bras to make larger breasts bulge outward. This doesn't by any means imply that you should give up on the benefits of wearing a demi bra if your cup size surpasses the first two letters of the alphabet.
There is absolutely no reason that larger-breasted women can't rock a demi bra. You just have to make sure that you purchase one that actually fits you well. A good rule of thumb is to go up in cup size if needed. Don't buy a demi bra with the assumption that you can automatically choose one in the same size that fits you in a full-coverage bra. Bra sizes are often not fluid between different types of bras.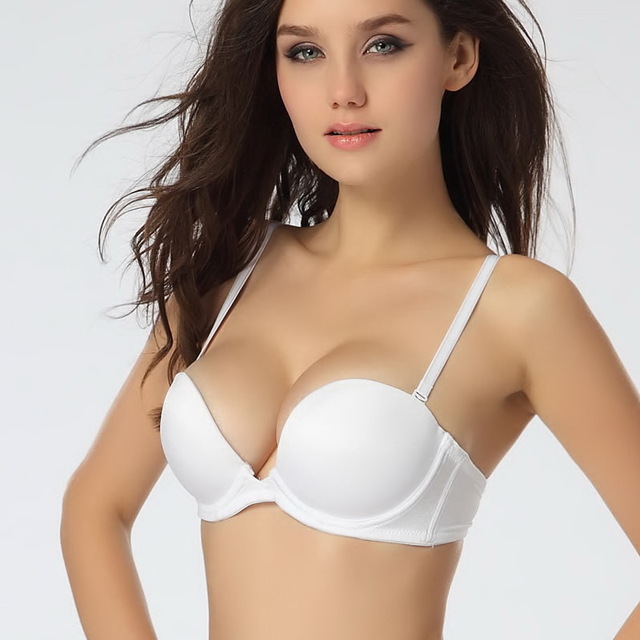 Be open to trying on other, unfamiliar sizes that might fit you better in this style of bra. One of the biggest problems with demi bras is bulging over the tops or around the sides of the cups. Oftentimes, slightly increasing your cup size while maintaining your normal band size solves this problem. Just make sure you don't get a cup size that's too big. Your demi bra's cups should lay perfectly flat against your breasts. If the cups gap at all, you'll know you've gone up too far in cup size.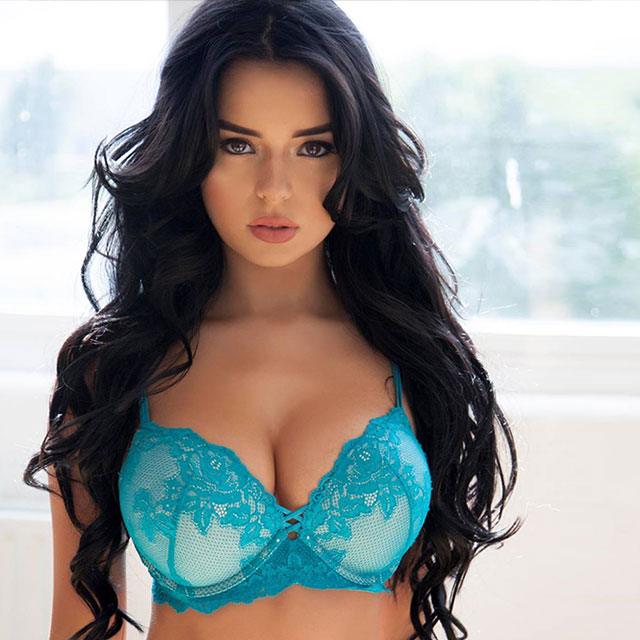 Make sure that the straps of your demi bra fit well. If you need to adjust them, do so while you're still in the dressing room and before you buy the bra. Straps are especially important in demi bras because they provide much of the support that these bras' half cups do not. Demi bras' straps also lift your bust and give you more visible cleavage. Make sure that they feel snug and secure without digging uncomfortably into your shoulders.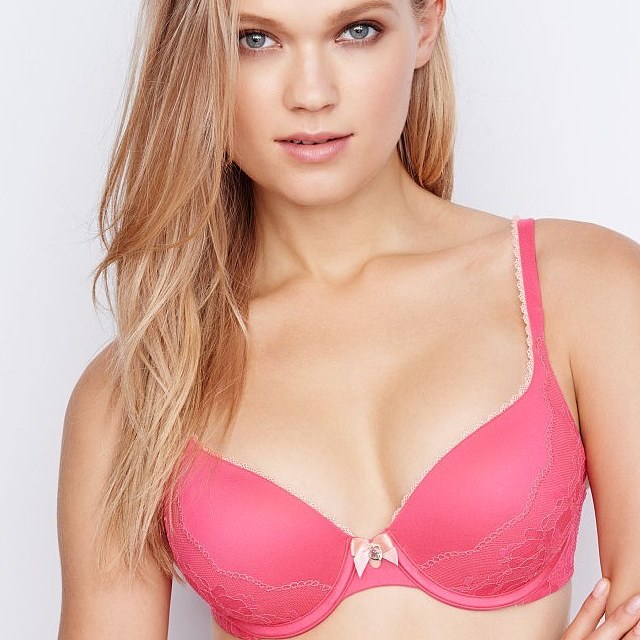 When you  shop for a demi bra, bring a couple of your favorite low-cut tops or dresses with you. Try these pieces on over your demi bra in the dressing room. It's always a good idea to try on clothing you commonly wear with a potential bra before you buy it. However, when it comes to demi bras, this step in the bra-choosing process is especially important. This is because demi bras that don't fit you correctly either gap (if they're too big) or dig into your breasts (if they're too small).
Buying a demi bra can revolutionize your bra collection and your wardrobe choices. Demi bras give you the flexibility of a strapless bra with the comfort and support of a traditional bra. They also provide the lift of a push-up bra without the uncomfortable and overdone padding and wiring. They really are the best of all worlds. Just make sure never to sacrifice in comfort or fit when you choose a demi bra. Buy a well-fitting demi bra to enjoy all of its benefits with no discomfort or frustration.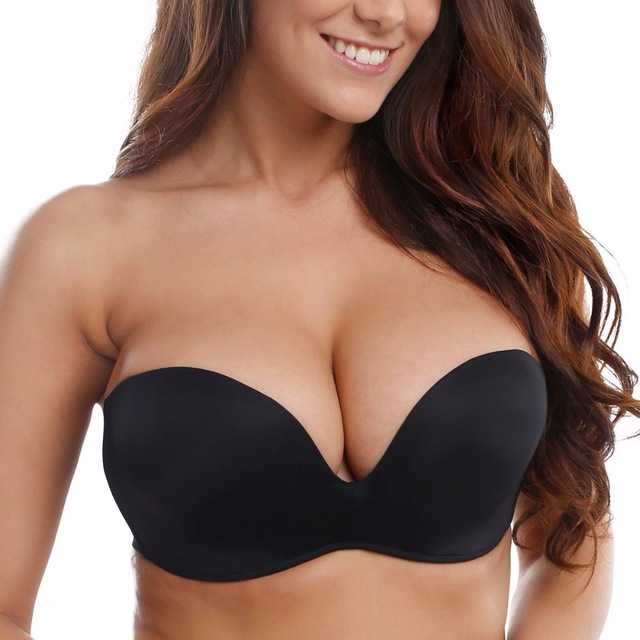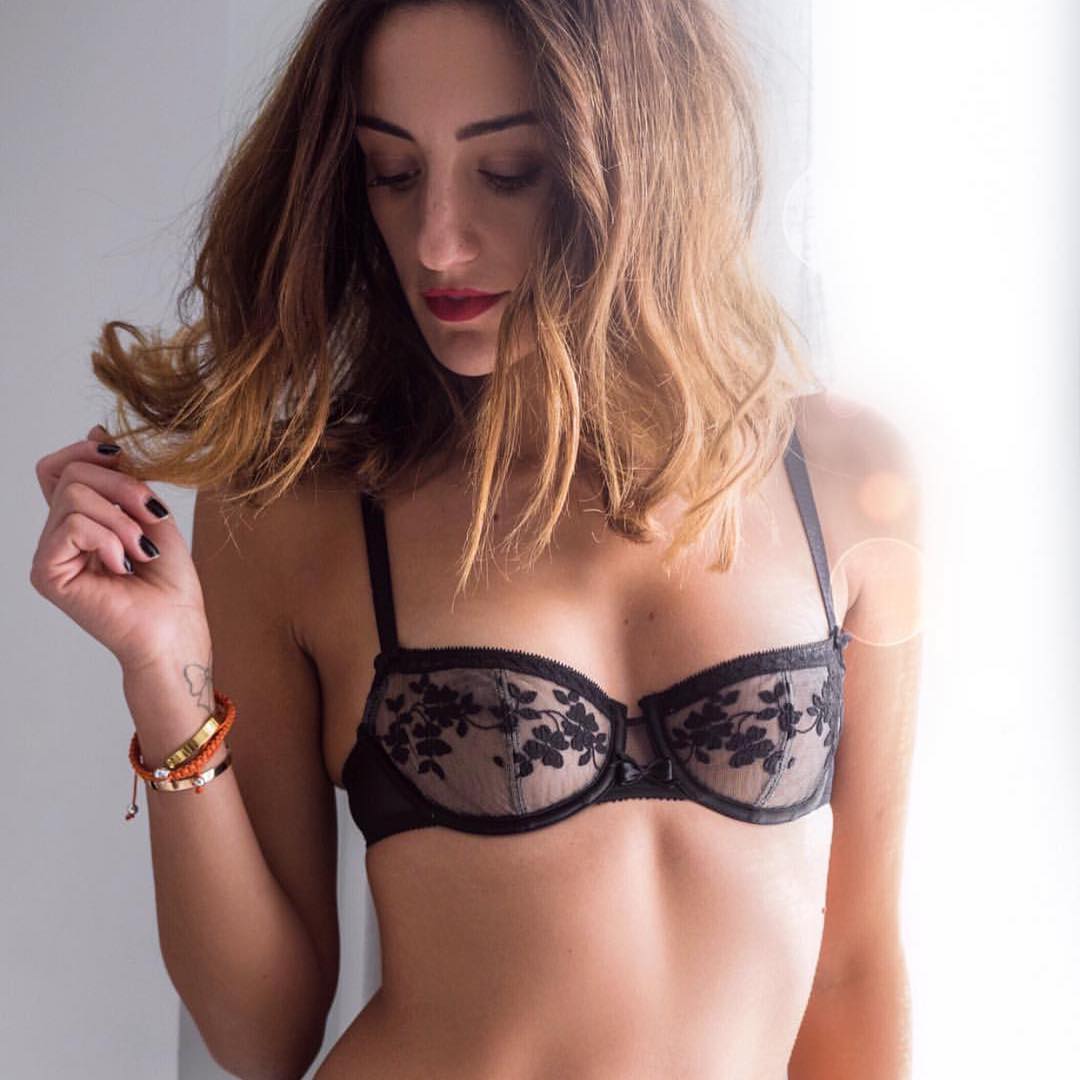 S exy Rough & Tumble Lace Demi Bra