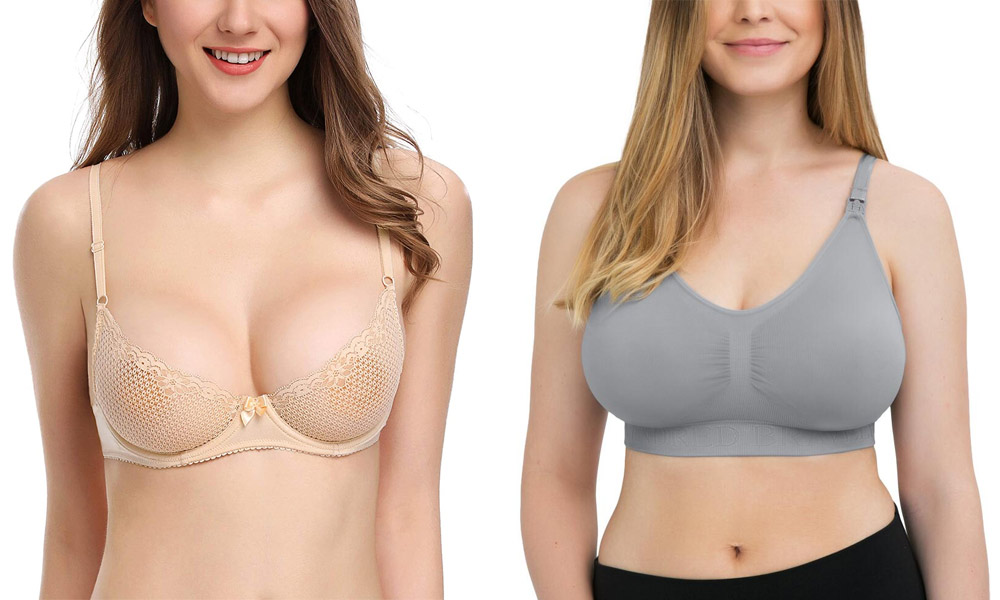 The bras are designed to cover, support and elevate a woman's breasts. It is important to choose the right type of bra in order to protect the general health of the breasts. To find the right bras to support your best self, you need to know how the different types of bras might fit you.
Things to consider before you buy bras
1. Style
Do you struggle to find a comfortable bra? Although we are often told that most women are wearing the wrong bra size, there are other considerations that could be causing you to feel discomfort when wearing a bra. In particular, you may well be wearing the wrong shape of bra and this could be causing you to experience pain in your back, neck and shoulders. And over time, this can develop into a serious, permanent condition.
2. Comfort
Wearing a bra should be all about your comfort and not about copying the images of celebrities in lacey underwear that we see all around us every day. If your bra doesn't fit properly, you really won't feel like doing any physical activity and yet we need to be active to stay healthy. Remember:-
A good bra should take the weight of your breasts on the close-fitting, body-band, which transfers the weight onto your ribs. This means you're not carrying extra weight on your neck and shoulders.
And a strong body band, that stays in a horizontal position across the back and doesn't ever 'ride-up', is an essential feature of any well-fitting, comfortable bra.
3. Fit
Equally, the way your bra fits controls how well your clothes fit. And that directly affects your self-confidence! Women come in an infinite number of shapes and sizes, and the shape and size of our breasts changes throughout life, you need to measure yourself for bras correctly. So when you've had a look at all the different kinds of bras in this article, you'll have a good idea of the type/s of bra that are best for you right now. And that means good support, comfort and no ill-fitting straps or wires that dig into your delicate flesh! Here is a guide on how to choose the perfect bras for you.
Different Bra Types with Images and Names
1. Balconette bras (3/4)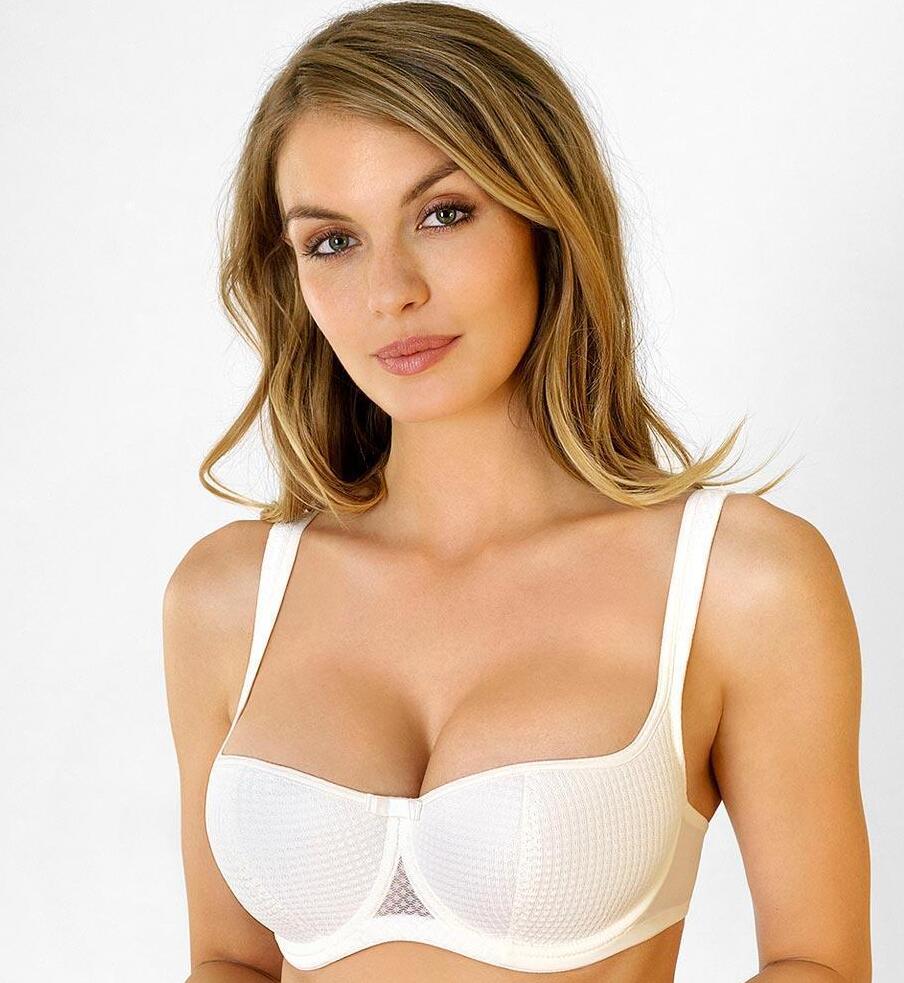 Imagine you are standing in front of a balcony-wall that comes half-way up your body and you'll understand the design idea of a 'balconette' bra. The underwired cups are low-rise with a straight-across, top-edge and straps set wider apart than other bra designs. This bra is designed to look elegant and be suitable to wear under low-cut tops and dresses.
Coverage – Balconette bras only cover the bottom half of your breasts and the top of your bust is not covered. This allows you to wear low décolletage fashion clothes, without the front of the bra showing.
Support – The only support you get with a balconette bra is from the wide-apart, shoulder straps and the under-wires. And that's because the cups are low-rise and don't offer the overall breast support you get with full-cover cups.
Suitable for – Small, round breasts, which are able to fill the low-rise, cup shape without bulging over the top. Recommended for women with broad shoulders and to be worn under square or boat shaped necklines, too.
2. Bandeau bras (tube top bras)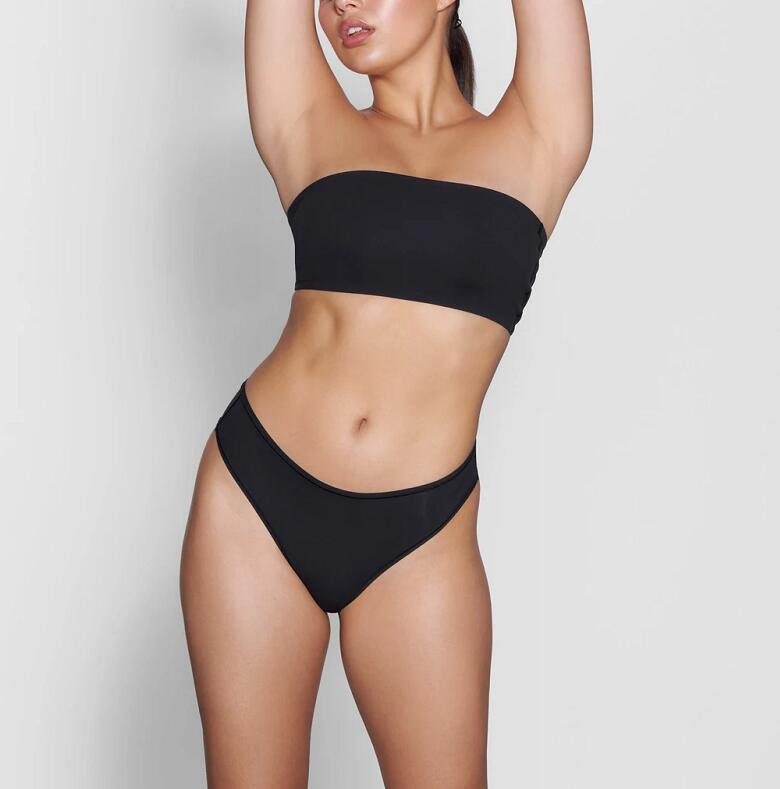 The bandeau bra is a very old bra style, which was even worn by female athletes in Ancient Greece. It's a stretchy band of fabric with no straps, cups or fastening hooks and it goes on over the head like a tee-shirt or sweater. Bandeaux bras are very comfortable, but do not give any shape or support to the breasts.
Coverage – Bandeaux bras are like shorter length, 'boob tubes' that cover the breasts completely.
Support – No actual support, and your breasts can be flattened, but it keeps your bust from moving as you change your position or activity.
Suitable for – Small, round breasts as a comfortable alternative to a traditional bra with cups. And for women who don't wear a bra at home, the bandeaux can act as a comfy alternative for larger breasts.
3. Bralette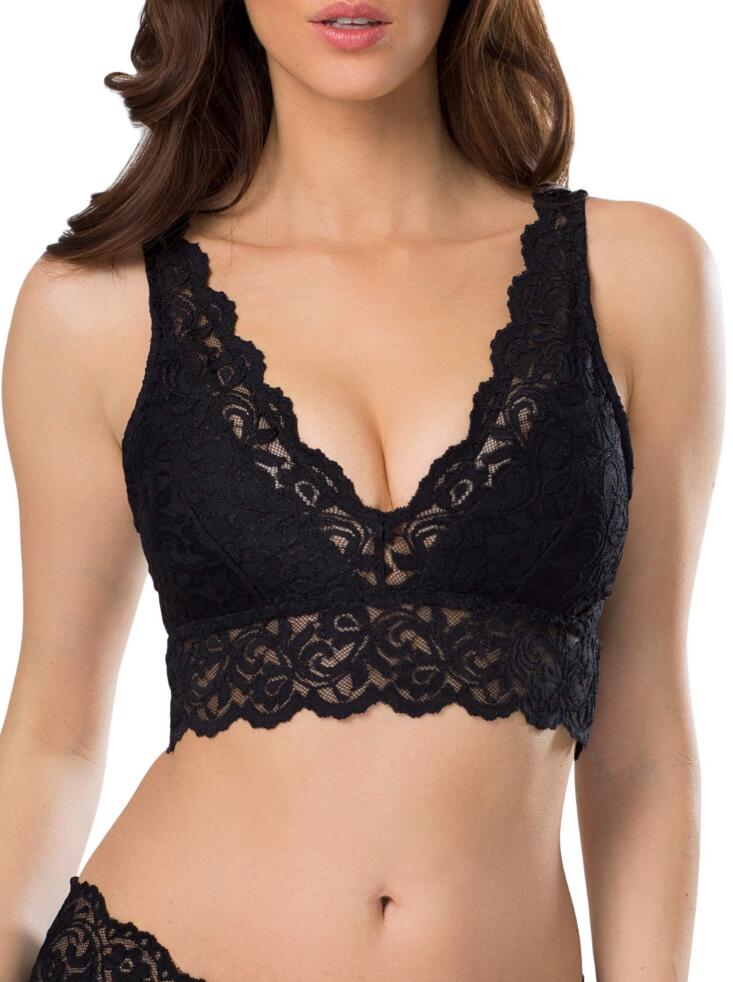 The bralette is more of a fashion item than a serious bra and they are often worn as trendy outerwear by younger women. The bralette design doesn't use cups, padding or underwiring, so there's no support there. The main feature of bralettes is their cute, lacy fabric and convenience as a chest-covering fashion item. Don't know how to choose the best bralette? Read this post.
Coverage – Full coverage with a tailored style.
Support – No real support, so wear it as a fashion top if you would be comfy without a bra.
Suitable for – Small breasts, which don't need any support.
4. Built-in bras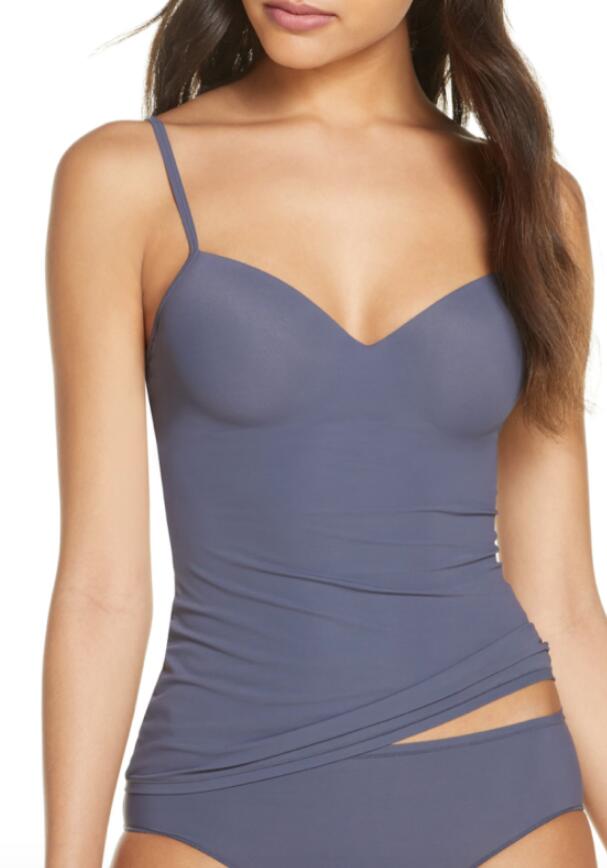 Built-in bras can currently be found in expensive evening dresses, swimsuits and stretchy, camisole tee-shirts/tank-tops. For a few years in the 1970's, women often wore full-length, petticoat-slips, with a built-in bra, under dresses and skirts. However, that proved to be a fashion idea that failed because, after a few wears, the built-in bras weren't tight enough to provide a good fit and support.
On the high street, and online, you'll find that built-in bras can be nothing more than small foam cups sewn into a close-fitting top. These are mostly offered in clothing designed for slim teenagers and petite women. However, if you use one of the special brands for large breasts, like Bravissimo, Freya, Fig Leaves etc., you can buy higher quality, 'built-in bra' tops and swimwear that provide excellent fit and good support.
Coverage – You always get the full coverage of the outer, fashion garment, when you wear clothes with a built-in bra.
Support – You get what you pay for with built-in bra clothing. So almost no support for cheaper clothes, but good support for women with larger breasts, if you buy from a specialist, large-size brand.
Suitable for – Small breasts which don't need any support can wear High Street clothes with built-in bras. Larger sizes should buy from a high-quality brand to get enough support.
5. Cage bras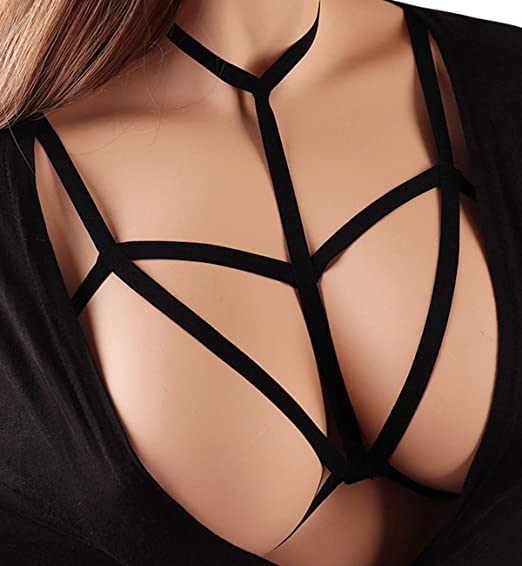 The cage bra is a fairly recent addition to the fashion range of bras and it's an attractive, new look that features lots of straps above, to the side or below the bra-cups. It's an off-shoot from the look of 'bondage' bras, and is now a popular, mainstream look for any woman to wear as a fashionable, chic and fun underwear style.
Coverage – Cage bras come in a wide range of styles, with different amounts of breast coverage and support. They are often designed to be erotic, displaying sexy cleavage and curves, but they are so popular that you can buy full coverage, small sizes too.
Support – The extra number of straps can create a very supportive bra. But if you need a bra for a large bust, do buy from a large breast specialist brand like Freya, Fig Leaves, Bravissimo etc. Some unscrupulous brands offer large size bras that simply do not have the strength of elastic to support large breasts and may seem economical in price, but turn out to be a waste of your money.
Suitable for – all sizes as this is a very popular style and there are many styles and shapes on offer that give good fit and support. Expect to pay more for a trendy cage bra.
6. Convertible bras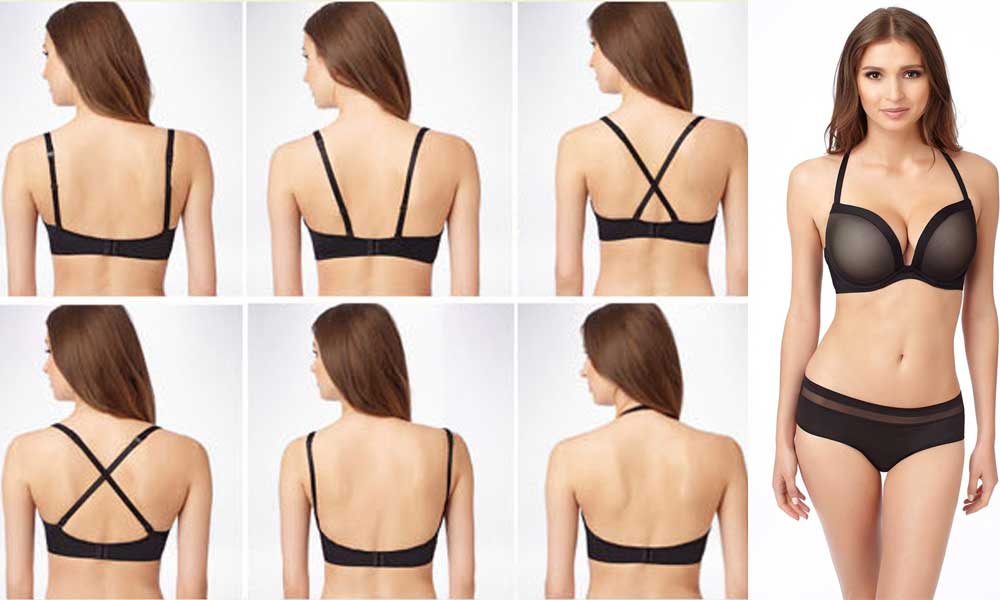 Convertible bras are the answer for women who wear lots of different styles of top or dresses. They offer the option of changing the straps to fasten on in different places on the bra, so you can wear halter-neck, one-shoulder, strapless, backless or racer-back style tops. Also called, 'multi-way' bras, this type of bra can be very useful and save you a lot of money.
Coverage – This will vary according to the brand and style that you choose, and there are many different styles to choose from.
Support – a good quality convertible bra should offer you good support, but obviously this won't always be as much support as with both straps worn over your shoulders in the traditional way.
Suitable for – There are lots of convertible bras on offer online to suit all sizes and breast shapes. And plus-sizes are well catered for online in this versatile design, too.
7. Cupless bras (including 'shelf' & quarter-cup bras 1/4)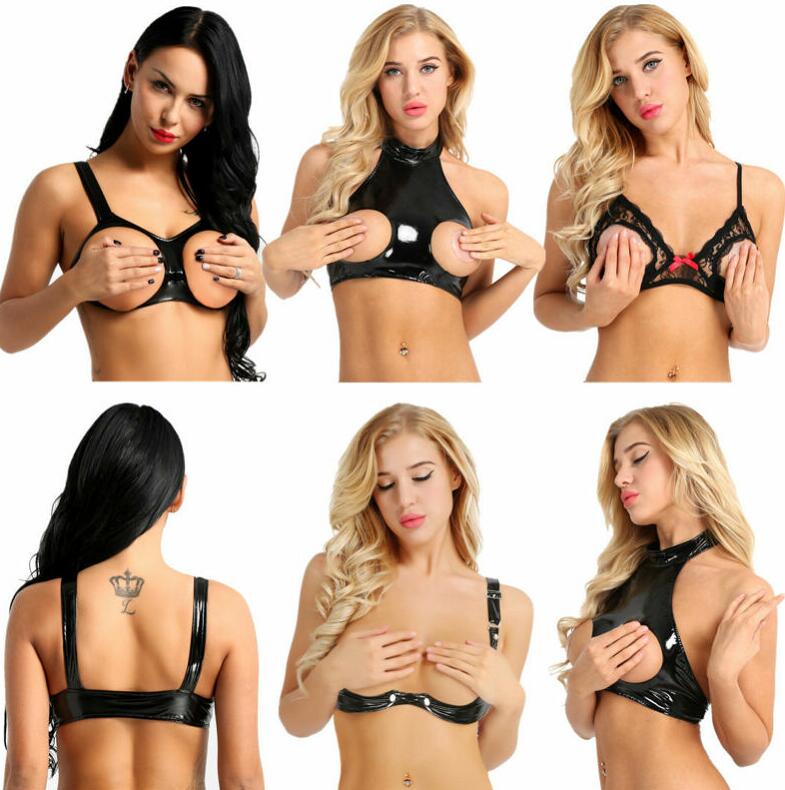 Cupless, also known as 'shelf' bras, are designed to be erotic and offer little or no actual breast coverage and just a little support. They are made with a body-band and frame around the top and bottom of the breast, or a body-band and shelf, underneath the breast. And they look very attractive in the right setting! Quarter-cup bras also come under the category of cupless bras, but with coverage of a quarter of the breast.
Cupless bras are available online in lots of different styles to suit all women, including plus-sizes. And you can choose whether to have side support to push your breasts together and enhance your cleavage or underneath support to give your breasts more lift. It's also a way to have a natural breast silhouette under your clothes, but with some shaping and support, too.
Coverage – There is little to no coverage of your breast from a cupless bra. You can also wear nipple covers, (sometimes known as 'pasties', as they used to be 'pasted on' by strippers in the past), with this type of erotic bra.
Support – You get a little support and control from the sides or under your bust, so buy a cup-less bra with strong straps and under-wiring to get the best effect
Suitable for – Small or large, firm breasts work best with cup-less bras.
8. Demi (or half-cup) bras (2/4)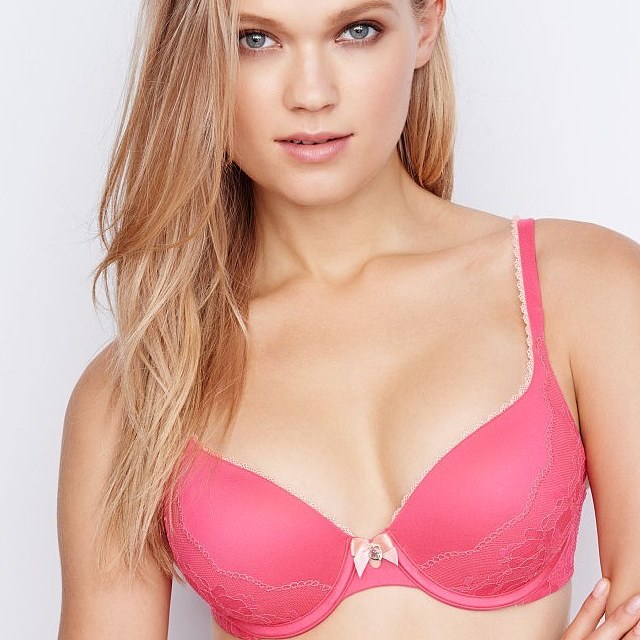 Demi bras are designed to be worn with low-cut tops, and so the cups only cover about a half of your bust. They are suitable to wear with V-neck tops, dresses and sweaters without the problem of your bra showing.
Coverage – Demi/half-cup bras only cover the bottom half of your breasts.
Support – Demi bras from good quality brands can offer good support, if you get the correct size, strong straps and under-wiring for your breasts.
Suitable for – Small, firm breasts which can be contained within the half-cup, without spilling over the low side-panels on this bra design. And a half-cup bra is also a good style to uplift long, sagging breasts and stop them looking flat under a low-cut or V-neckline.
9. Front-fastening bra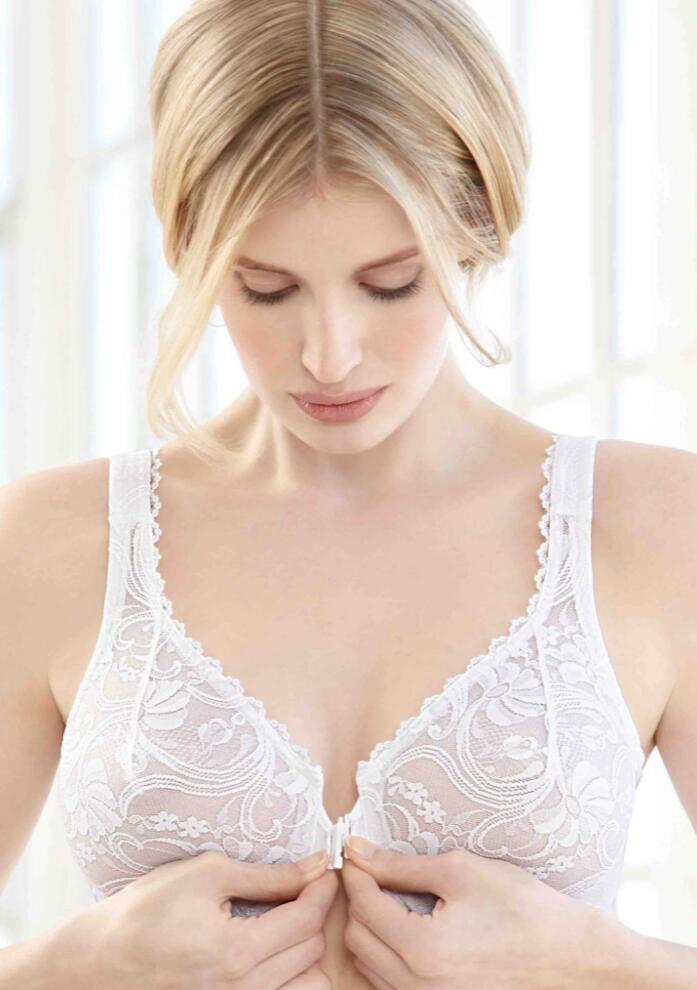 Front-fastening bras are excellent for ease of putting-on and taking-off. Instead of struggling to fasten the bra at the back, you just need to use the hook and eye, zip or look fasteners set at the front, between the cups. This bra design also has lower front panels than some other styles, so you probably won't get maximum uplift, but you can wear it with low-cut tops and get a smooth, back contour.
Coverage – Front-fastening bras are manufactured in almost every different bra style, so the exact coverage depends on the individual bra you purchase. This could be any type, from a low-coverage, push-up bra to a high-coverage sports' bra.
Support – Although this depends on the bra style, front-fastening bras are generally not as supportive for heavy breasts as a back-fastening, under-wired bra design.
Suitable for – All breast shapes and sizes, including plus-size, where you prefer to have a front fastener. If you have problems using the hook and eye fastening method, there are also zip-up sports' bras and light support bras with a simple, loop fastener at the front.
10. Full-coverage bra (4/4 )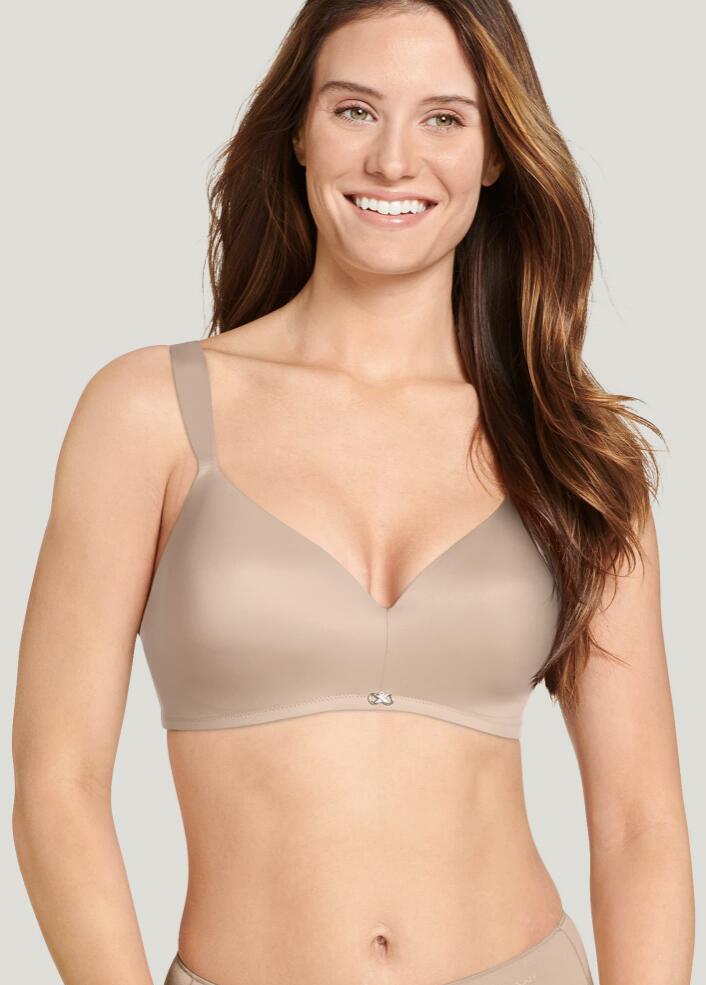 Full-coverage bras provide cups that cover the whole of the breast and are the bra type that gives the most support for everyday wear.
Coverage – Complete cover of the breasts.
Support – Available in many different styles, this is the bra type that often has supportive under-wires, plus wider, stronger straps and sides. This gives a high level of support to large breasts.
Suitable for – Everyday wear for women with large, full or long breasts and this style will also allow you to even out asymmetrical or widely separated breasts.
11. Halter-neck bra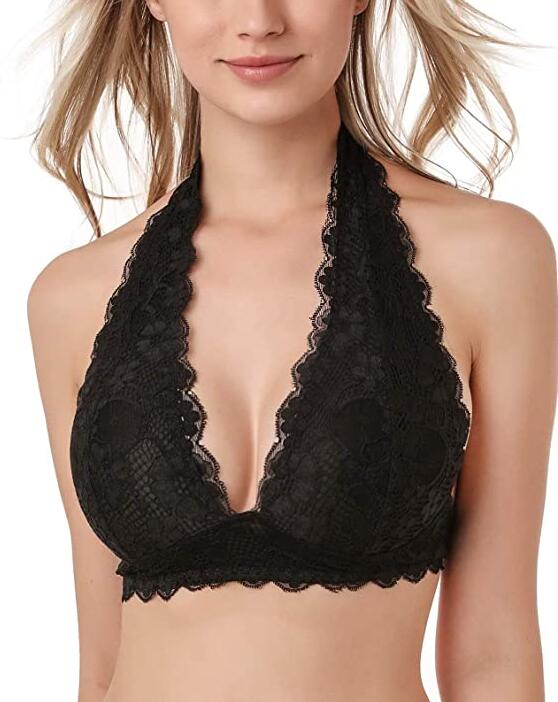 The halter-neck bra is a special design to be worn with halter-neck tops and dresses. Instead of two shoulder straps, it has a single strap, which goes around your neck and the breast weight is supported by the neck.
Coverage – Different styles will give you different levels of coverage, but most halter designs create more obvious cleavage than everyday bras.
Support – Halter-neck bras are considerably more supportive than a strapless bra. But it isn't usually recommended for every day wear, owing to the strain on your neck over time.
Suitable for – A halter-neck bra can be suitable for breasts of any shape or size, bearing in mind that with just one strap threaded around the back of your neck, you may be uncomfortable if you have large, heavy breasts.
12. High-neck bra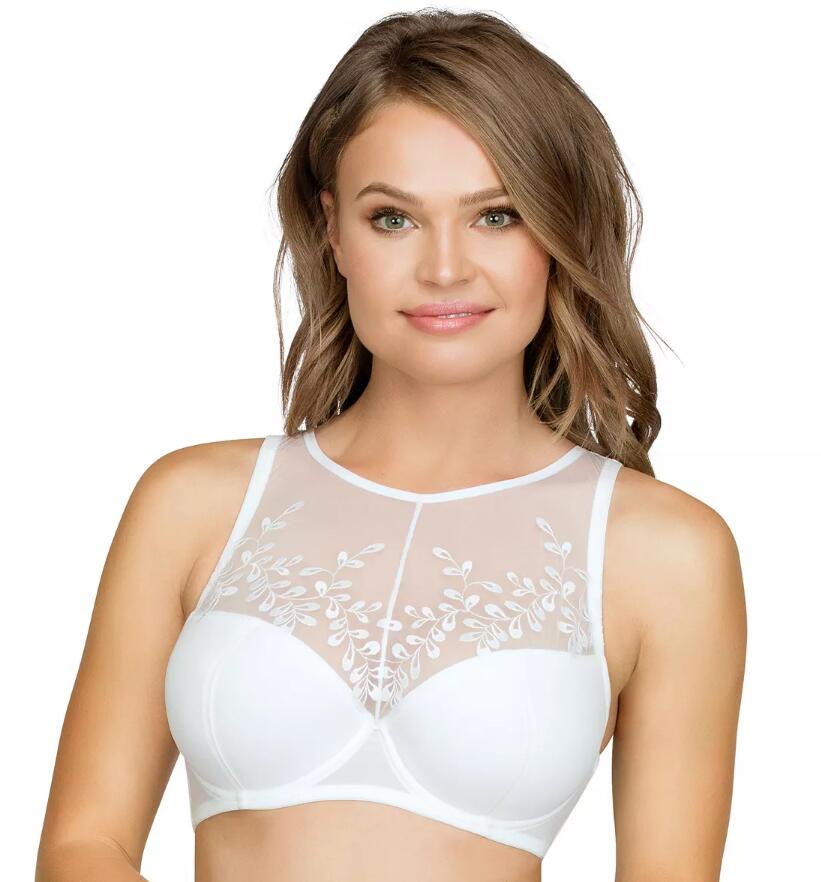 The high-neck bra gives coverage up to the top of the chest, in a style similar to a cropped tee-shirt with a round neck. It is available in several different styles and includes lacy, fashion bralettes, intended to be worn as outer garments or underwear – and sport's bras.
Also popular as comfortable 'at home' garments, the high-neck bra doesn't always have separate, moulded cups. This means you won't be able to improve the symmetry and define the shape of your breasts, as you can with a full-coverage bra.
Coverage – You'll get the same coverage of the chest as you get from a short, cropped top.
Support – You can buy high-neck, sport styles that offer maximum breast support for larger busts and different styles for small chests, that don't offer any support.
Suitable for – Various sizes and targeted activities. For instance, sports' wear, leisure wear and, for small chests, 'going out' bralette tops. So there are different types aimed at small to large sized busts.
13. Longline bra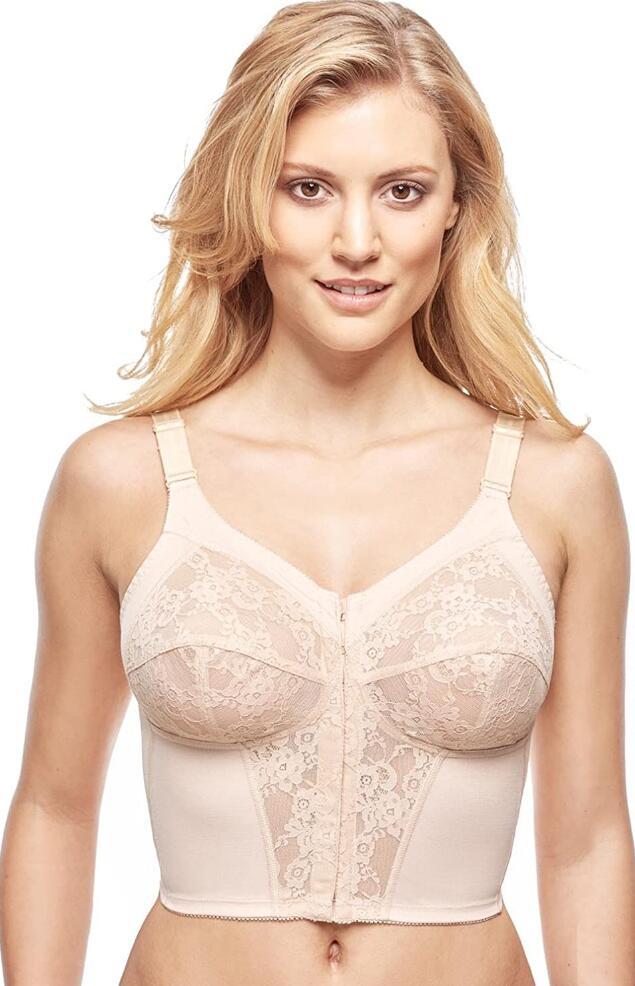 This is a classic piece of lingerie, which came about when all-in-one, whale-bone corsets were re-designed to be two separate pieces of 'shapewear', more than 100 years ago. The fact that we still wear the longline bra shows how useful it is at its job. Instead of just a body-band around the torso, the longline bra has front panels that extend down over the stomach to finish at the waistline.
And this creates a more defined bust and waist shape, smoothing out your body contours and giving a high level of support. The longline bra is often used to create a smooth body line. And it's a highly supportive, strapless bra you can wear under formal dresses and fashion corset-tops worn as outerwear.
Coverage – A longline bra gives lots of coverage below the bust and the bra section varies depending on the style chosen.
Support – Heavy-duty support that transfers the weight of your breasts onto the ribs for firm and comfortable wear.
Suitable for – Anyone can take advantage of the longline bra, particularly for a supportive strapless bra. However, it offers the most benefit to women who need strong support for large breasts.
14. Low-back bra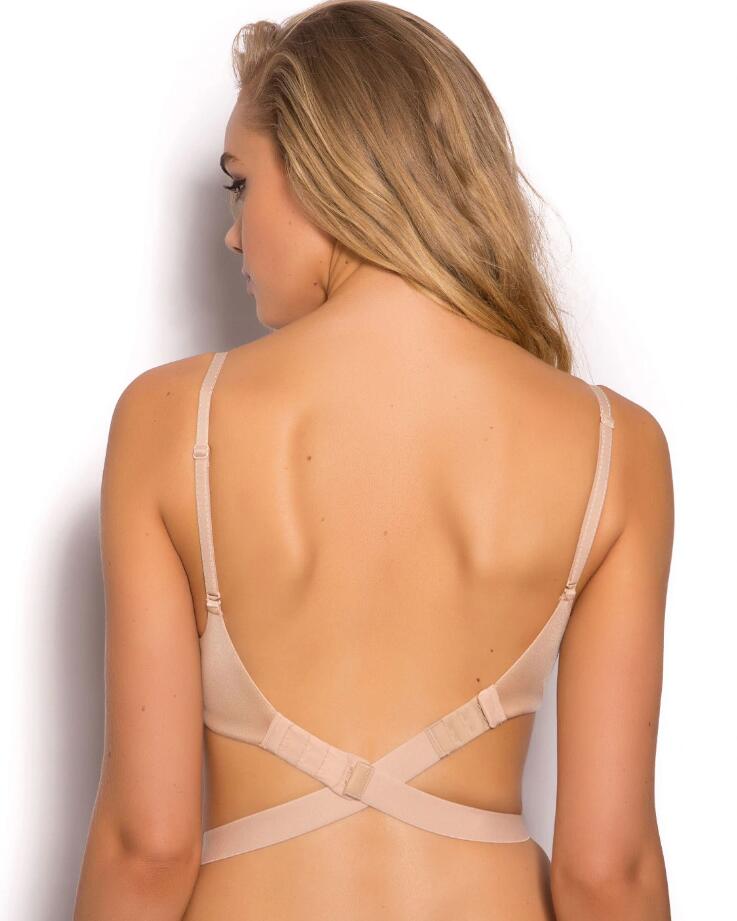 The low-back bra has a special U-shaped, scooped back which positions the body-band low down at the back. It's designed to be worn for a few hours with backless and low-backed clothing or a sheer-backed garment. Low-back bras are available in a number of different styles.
Coverage – Usually low-coverage to allow the cups to be hidden under a low neckline.
Support – Available in a wide range of styles, so you can choose the low-back bra style that offers the level of support you require. A good quality low-back bra will have strong straps and sides to support a generous or plus-size bust.
Suitable for – Small to large breasts, although this style will not offer enough support for larger breasts to wear as an everyday style.
15. Mastectomy bra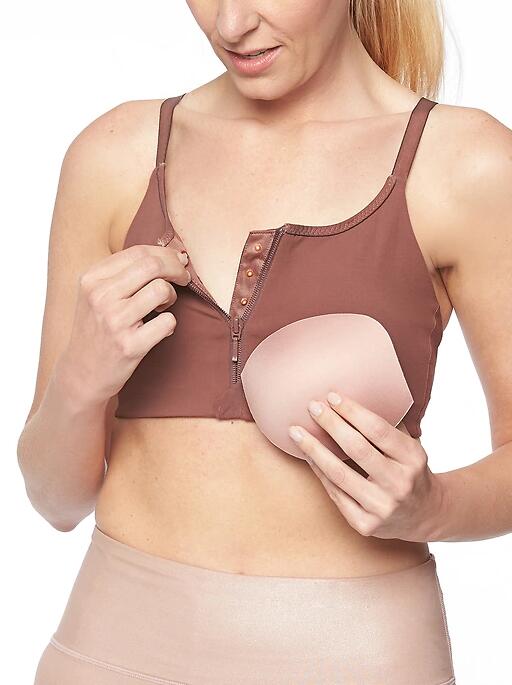 Mastectomy bras have cup pockets designed to hold a breast substitute (prosthesis), which help to replicate the look of your pre-surgical bust.
Coverage – Mastectomy bras usually have full coverage allowing any prosthetic/s to create a smooth, natural silhouette.
Support – Each bra is designed to offer full support for your bust size and shape and if necessary, specially tailored post-surgery bras can be purchased to give you the right level of support.
Suitable for – Post-mastectomy wear for busts of any size or shape, which are often tailored to replicate the shape and weight of the original breast.
16. Maternity bra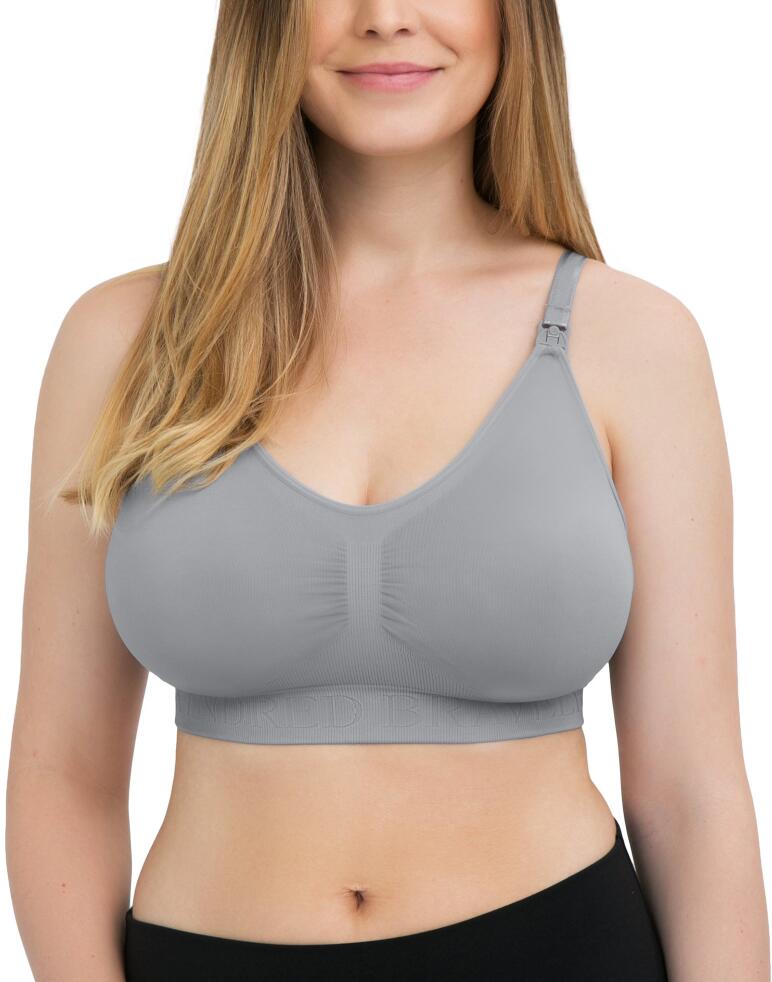 Pregnancy bras are designed to offer ongoing support to a bust that continues expanding during pregnancy. They feature adjustable straps, band hook-and-eye extenders and firm stretch materials that offer good support and size flexibility.
Coverage – Maternity bras usually give you full coverage.
Support – Designed to give maximum support and adjustable features.
Suitable for – All breast sizes and shapes, as pregnancy is a special time which needs the care of a specially-designed bra.
17. Padded bra (maximizer bra)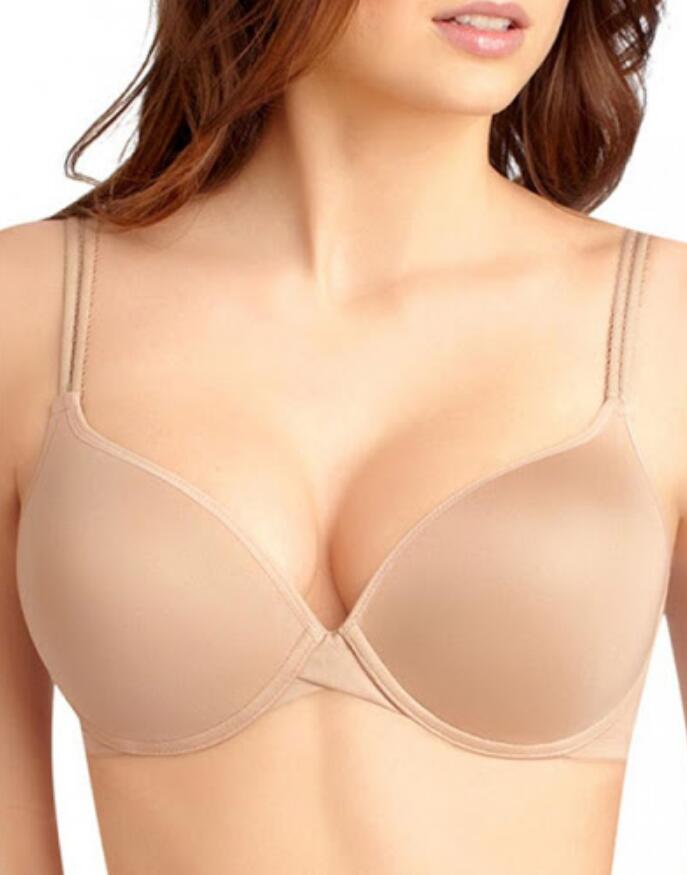 Padded bras use various types of padding to add more volume to your breasts. You can choose between under-wired or 'soft cup', non-wired, padded bras. And molded cups are also 'padded bras', as the cups are made with an extra layer of spongy material that adds shape, volume and definition to 'tee-shirt' bras. Want to know more easy ways to make your boobs look bigger? Read this post.
Coverage – Padded bras are often low coverage and use a push-up technique to create more cleavage and a fuller-looking breast silhouette.
Support – Padded bras are aimed at women with smaller breasts, so they don't need to offer strong support.
Suitable for – Small busts that need more volume and definition to balance well with the rest of your body.
18. Minimizer bras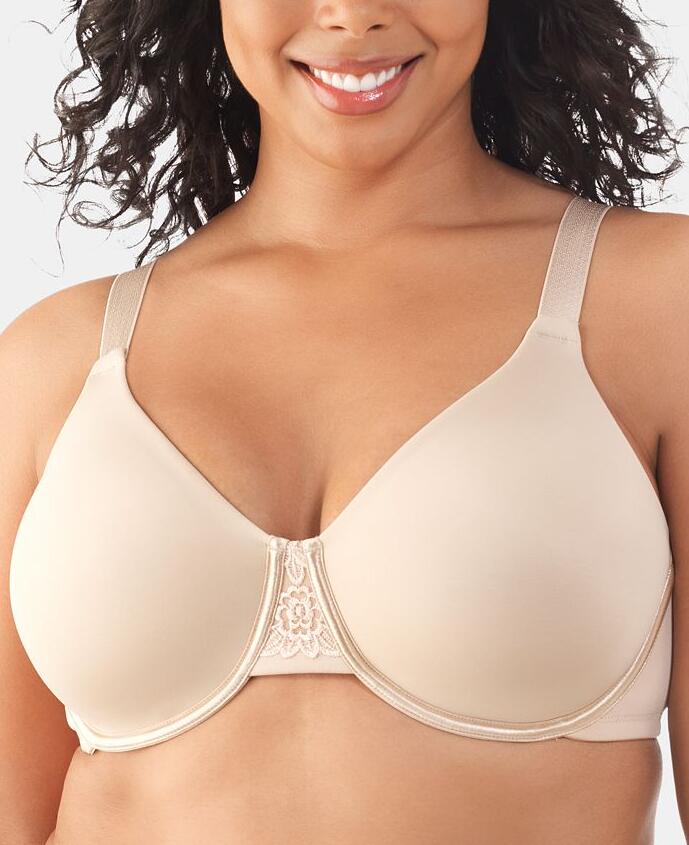 If you find the size and shape of your breasts is larger than you would like, a minimizer bra can solve your problem by re-distributing your overall breast tissue within a specially shaped bra. This can allow you to wear a close-fitting top or dress, without your breasts being more prominent than you would like. Read this post on how to choose the best minimizer bras.
Coverage – Minimizer bras give plenty of coverage to your breasts and under-arm area.
Support – You get a high-level of support from a minimizer bra that concentrates your breast tissue in a smaller shape than a strong support, full-cover bra.
Suitable for – Large breasts.
19. Nursing bra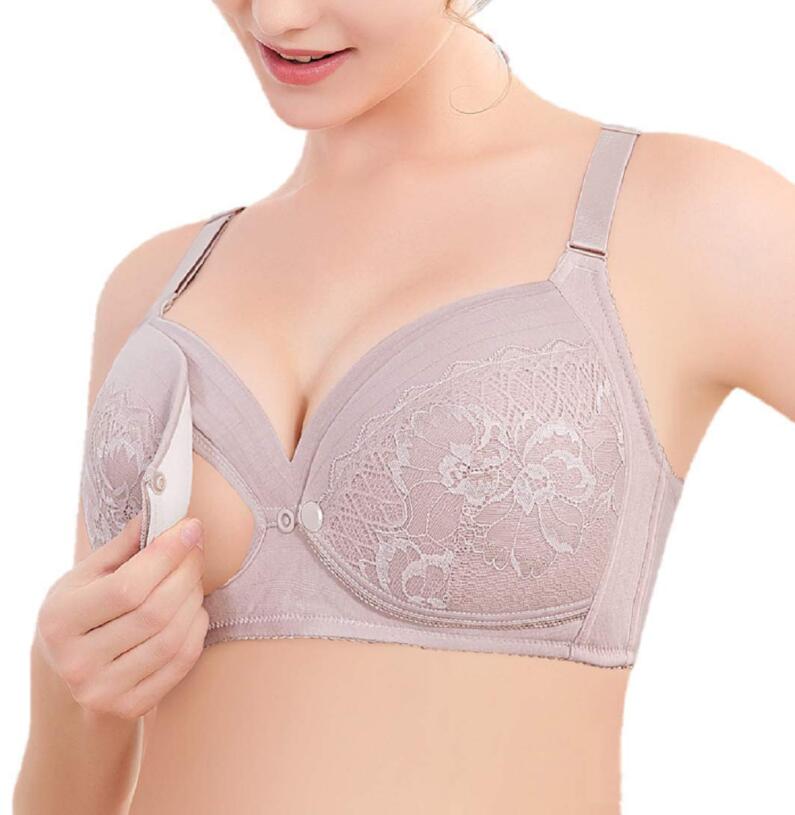 A nursing bra is designed to make breast-feeding easier for the mother with features like front-fastening cups that can be opened up separately, without having to remove the bra. Maternity and nursing bras are two different garments, with different purposes. However, you can find bras that claim to cover both purposes. Also, you can try the hands free pumping bras. And here are the best nursing bras for you to choose from.
Coverage – Usually full coverage as breasts swollen with milk need coverage and support.
Support – Full support for heavy breasts.
Suitable for – Breastfeeding mothers with breasts of any shape or size.
20. Peephole bra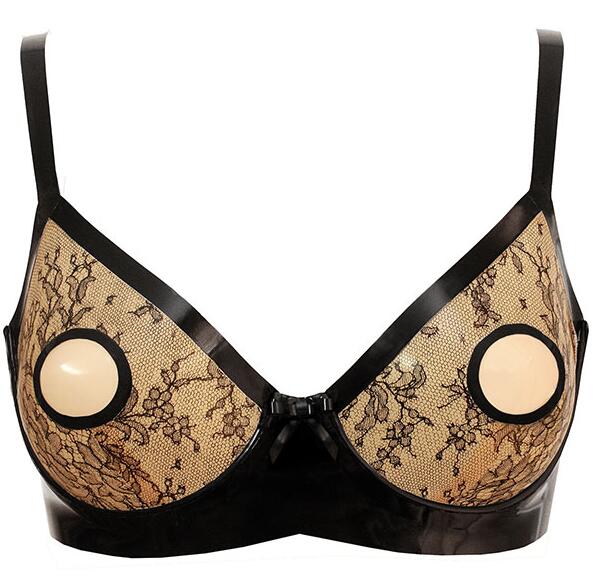 Peephole bras are classed as erotic underwear and have holes in the cups designed to allow the nipples to be seen. They are available in lots of colors, sizes and styles, catering for breasts of any size or shape, but aren't usually worn as everyday lingerie.
Coverage – There are many different styles of the peephole bra catering for (almost) full – to light coverage.
Support – Depends on the style and level of support you require, but styles are designed to look sexy and may offer various levels of support to lift up your breasts.
Suitable for – Anyone! Small, round breasts may fit into the cut-out shape better than large breasts. However, there are plenty of not-very-supportive peephole bras for plus-sizes to have fun with, too.
21. Plunge bra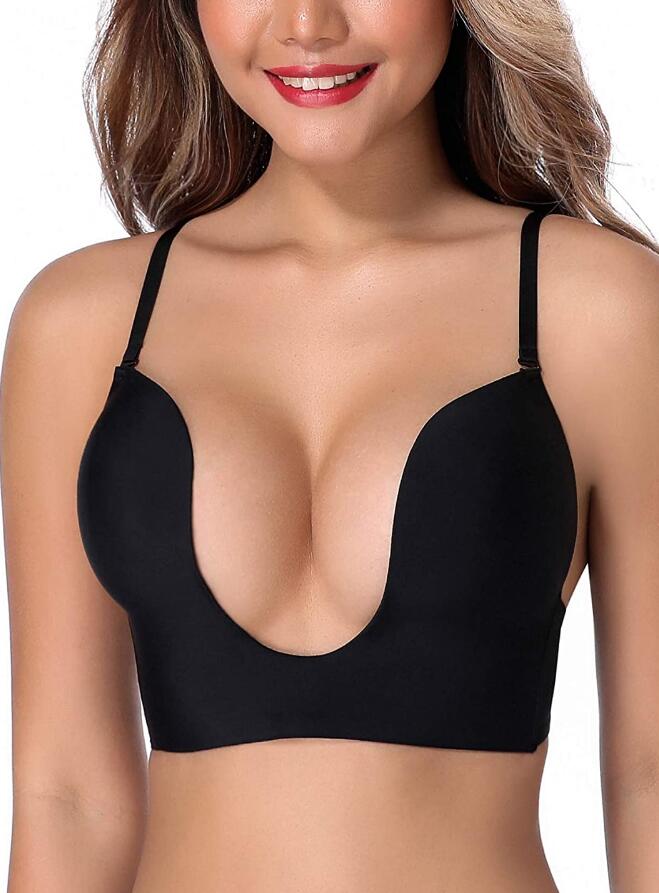 Plunge-neck bras are cut low in the front-center and designed to show the top-section of the bust with low-cut tops and V-necks – without the front of your bra being visible. This type of bra has padded cups, like push-up bras, and no defined body-band, which reduces the amount of support you get.
Coverage – Plunge bras cover the the lower section of your breasts, and your nipples, leaving a maximized cleavage on show.
Support – Plunge bras are available in light to strong support styles, so you can choose the level you need.
Suitable for – Wearing with low cut tops and dresses for breasts of all types. Plunge bras also help to add shape and boost top volume of wide-set, sagging or narrow breasts by pushing them together.
22. Push-up bra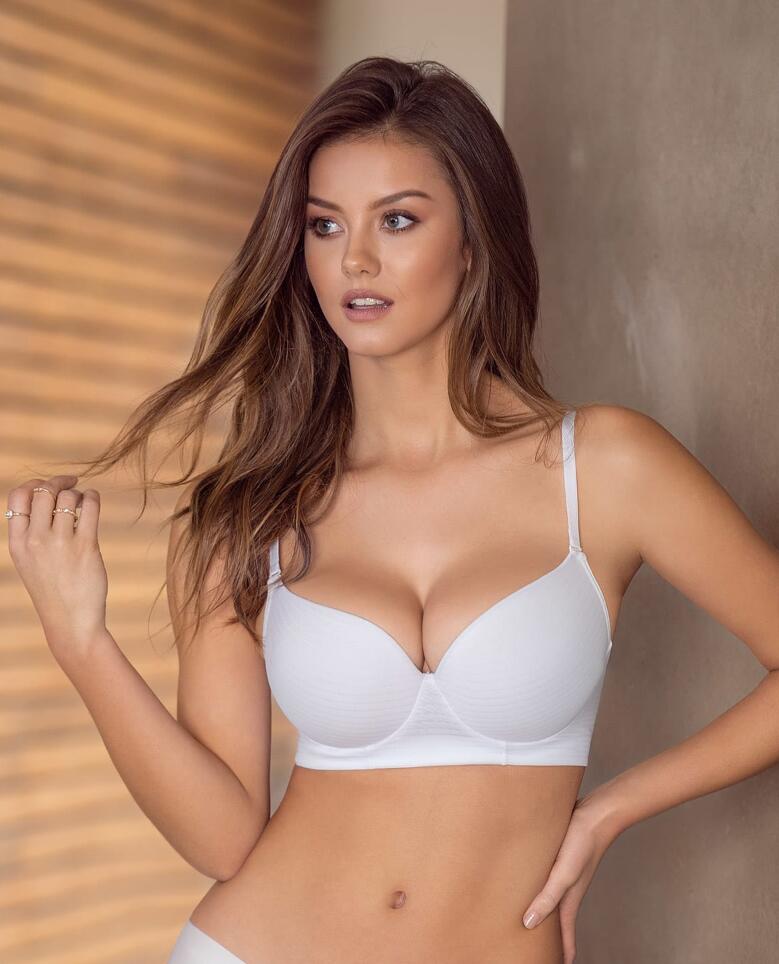 Push up bras are able to lift up breasts and set them closer together, which helps create cleavage and more volume. It's a good way to help your clothes fit better and increase your self-confidence if you have small breasts. Push-up bras contain padding and can be soft-cup or underwired or have molded cups. They are available in 3 'push-up' levels.
Coverage – Not full coverage as the push-up shape leaves the upper and inner area of the breasts uncovered. This creates cleavage which looks attractive with a low-cut top.
Support – Many push-up bras use underwired cups which are good at lifting and supporting breasts.
Suitable for – Push-up bras work for breasts of all shapes and sizes and are most popular as a way to augment small breasts and to add uplift to low-hanging breasts.
23. Racerback bra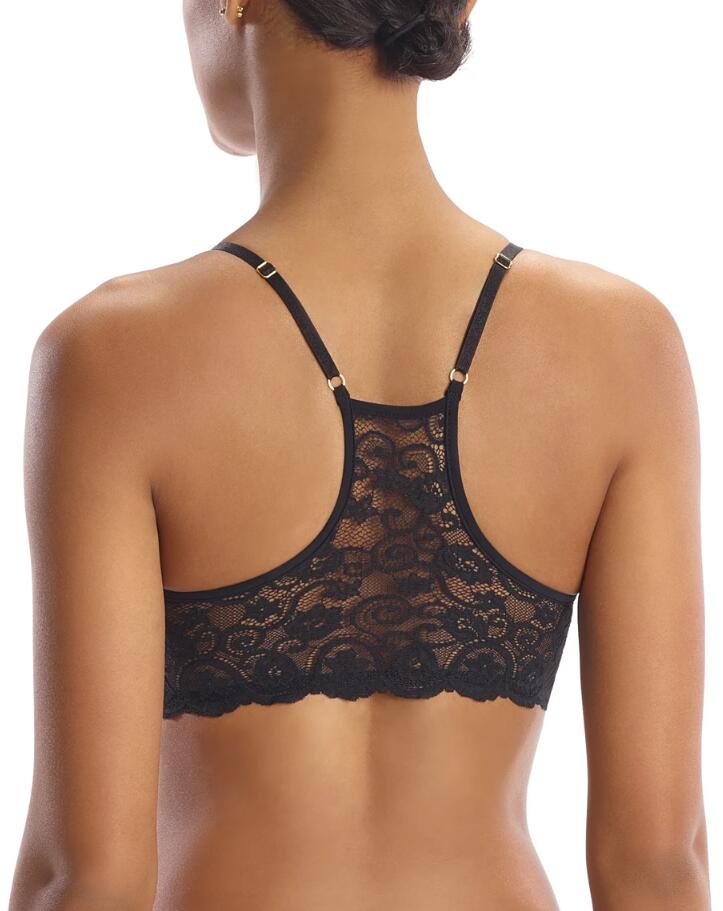 Racerback tee-shirts and dresses have a narrower silhouette, which shows traditional bra shoulder straps. So racerback bras were invented with crisscross straps or straps that are set closer together and converge into one strap at the back.
Coverage – Racerback bras provide plenty of breast coverage and some are wider around the collarbone.
Support – Good support is offered by the racerback design, which transfers breast weight to be distributed across your back.
Suitable for – Breasts of any size to wear under racerback style clothing. And for women with large breasts who want a very supportive bra design. There are both fashion and sports' versions of the racerback bra in all sizes, including plus-sizes.
24. Side support bra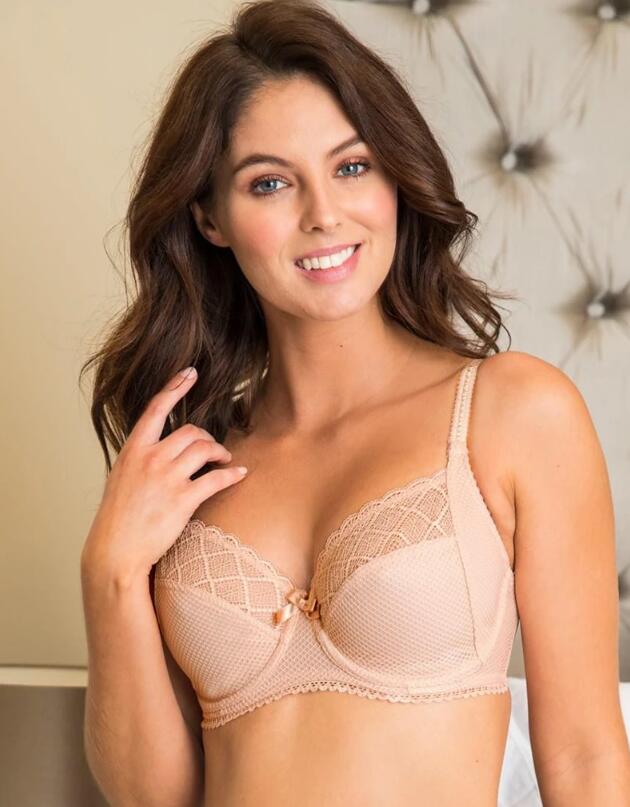 The side-support bra is great for widely-spaced, 'east/west' breasts and for women over 50, whose breast tissue has become relaxed in the underarm area. Side support is now an extra feature you can find in top-quality, full cup and balcony bras. It stops you having unsightly bulges and ensures a smoother outline.
Coverage – Full cover.
Support – High level of support for large breasts and covers flabby areas.
Suitable for – Women over 50 whose breast tissue is softer than before.
25. Spacer bra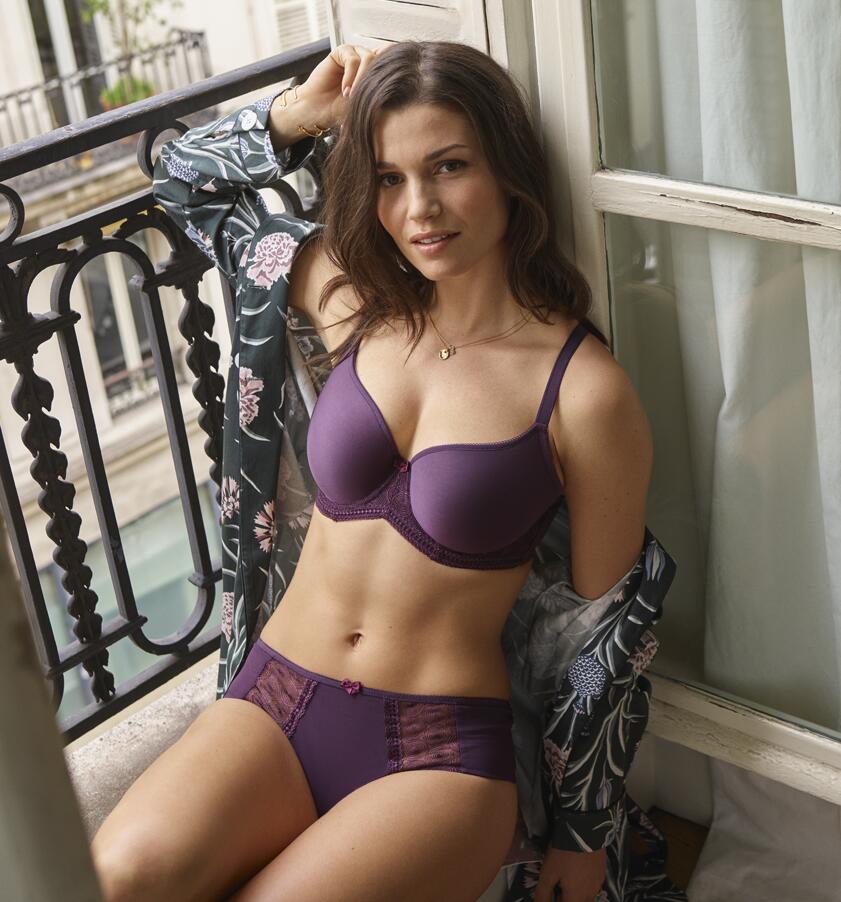 Spacer bras are a lighter version of the average padded bra, and the aim of spacer bra design is to offer a lightweight and 'breathable' bra for women who experience uncomfortable levels of heat between and underneath their breasts. The bra is made with special, Spacer Fabric, which is a 3D knitted fabric, light padding, designed to facilitate air-flow. This type of everyday bra helps women who have sweat rashes under their breasts.
Coverage – Full coverage or ¾ coverage spacer bras are available from the Panache brand.
Support – Good support, lift and shape from a lighter-weight garment.
Suitable for – Women with medium to large breasts who like the look of molded bras, but do not want thick, bulky cups. This is a perfect bra for summer and hot climates, as it will help you stay cool.
26. Sports bra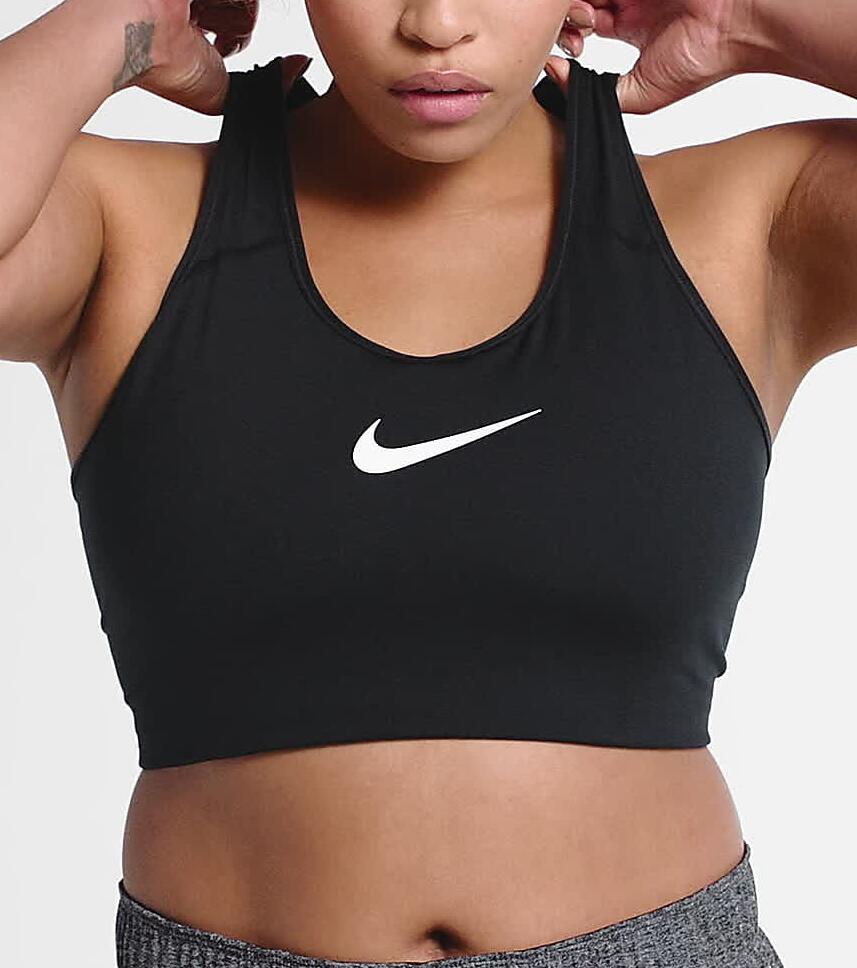 Sports bras are an essential piece of kit for any woman undertaking regular exercise, especially activities like yoga, hiking and running. The sports' bra is designed to anchor your breasts and stop them moving about and to prevent bouncing, up and down movement when running. Sports' bras come in several different main styles. Some look like traditional, high support bras and others are in the style of a short, cropped top. Here is a tutorial on how to find the perfect sports bras.
Coverage – A good-quality sports' bra offers full coverage, so if you try one on and find your breasts are overflowing the cups, try a larger cup size or a different brand.
Support – The aim is to immobilize your breasts, so when you find the correct style and fit, your breasts should feel totally supported.
Suitable for – Unless you have small breasts, a sports' bra is a necessity to protect your breasts and will make a huge difference to your ability to run, play sports and workout comfortably.
27. Stick-on bras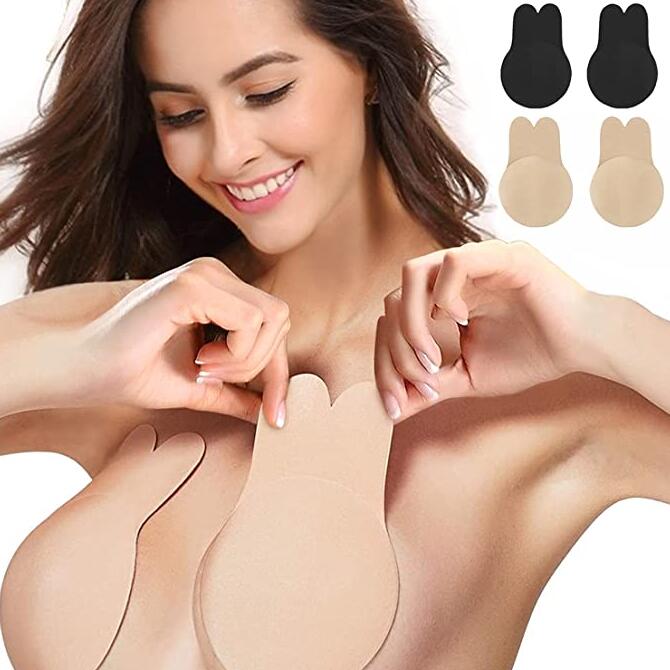 These are not full bras in the accepted sense, and consist of a front section which covers small breasts under a backless dress. As the name suggests, a stick-on bra is attached to your breasts with adhesive glue. There are no bra straps and they only work for very small breasts.
Coverage – Stick-on bras only cover the front, lower half of breasts and can be worn with low, plunging necklines and backless clothes.
Support – There is no support when you wear a stick-on bra, so often they are only worn to hide the outline of naked breasts, as a modesty item.
Suitable for – Stick-on bras usually work for small breasts and are worn occasionally with 'going out' fashion clothes. Medium to large breasts can't wear stick-on bras, as they need support.
28. Strapless bra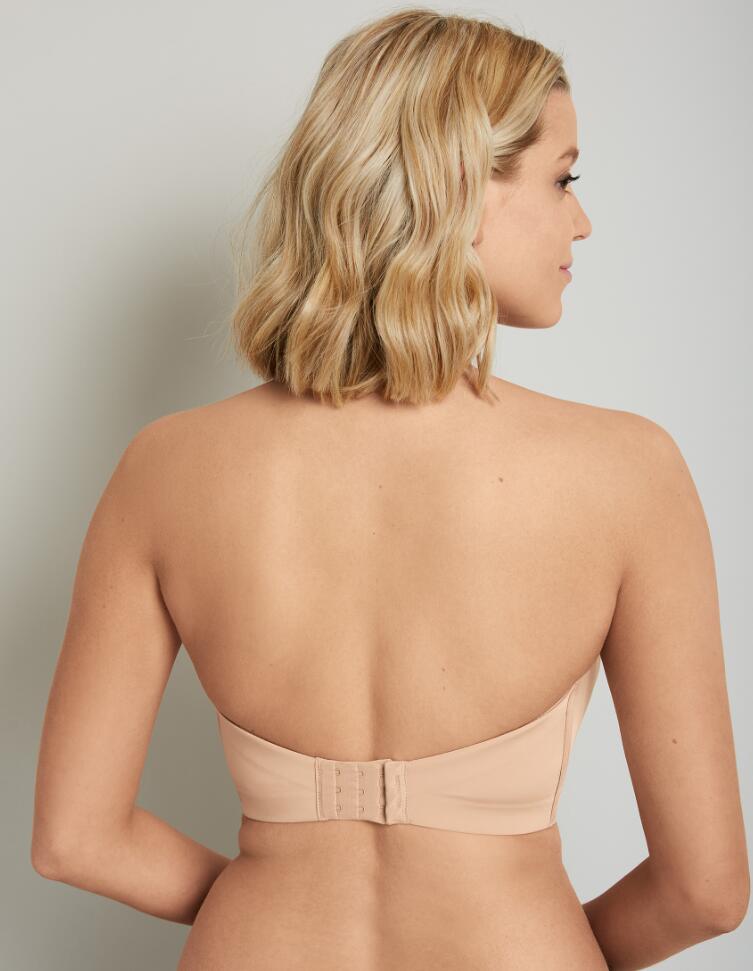 Strapless bras are useful to wear with tops and dresses that leave your shoulders bare. They can have strong cups for larger breasts, or be longline for more support, or just be a bandeau style bra for smaller breasts.
Coverage – There are lots of full-coverage strapless bras on the market, as full coverage helps keep the bra in place.
Support – Without straps, you need a good quality strapless bra that fits perfectly to get sufficient support for large breasts. However a longline strapless bra offers more support for plus sizes. Strapless bras aren't suitable for everyday wear, unless you have small breasts.
Suitable for – Anyone can wear a well-fitting strapless bra with a strapless top or gown for a few hours. However, it can be a challenging experience if you have large breasts which required strong support.
29. T-shirt bra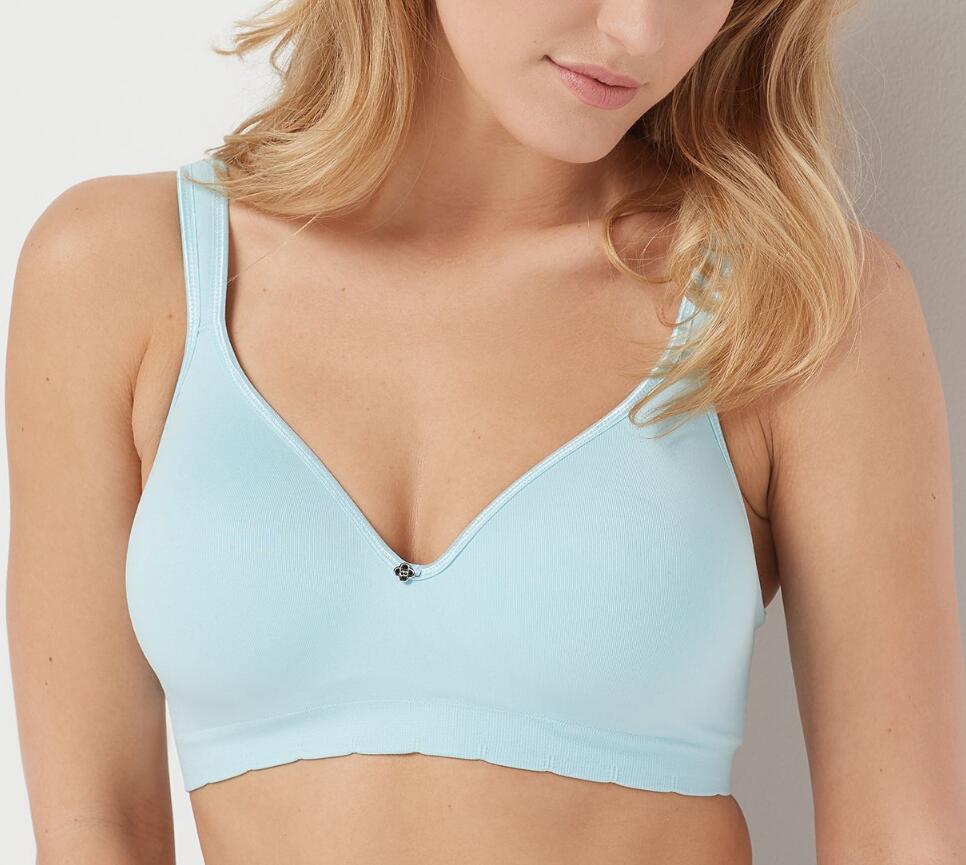 Tee-shirt bras were introduced to give modest coverage under the thin fabric of a tee-shirt. They are seamless and have molded cups with thick walls that hide the shape of nipples. You always get a smooth silhouette when you wear a t-shirt bra under any thin fabric.
Coverage – There are tee-shirt bras in many different styles, so you can choose the amount of coverage you prefer.
Support – T-shirt bras are intended to be soft and comfy, so they vary in their levels of support. If you need good support, choose a bra with underwires and strong, wide straps.
Suitable for – Tee-shirt bras are popular with women with breasts of all shapes and sizes. If they are underwired, tee-shirt bras can give great uplift to long, pendulous, bell-shaped breasts.
30. Underwired bra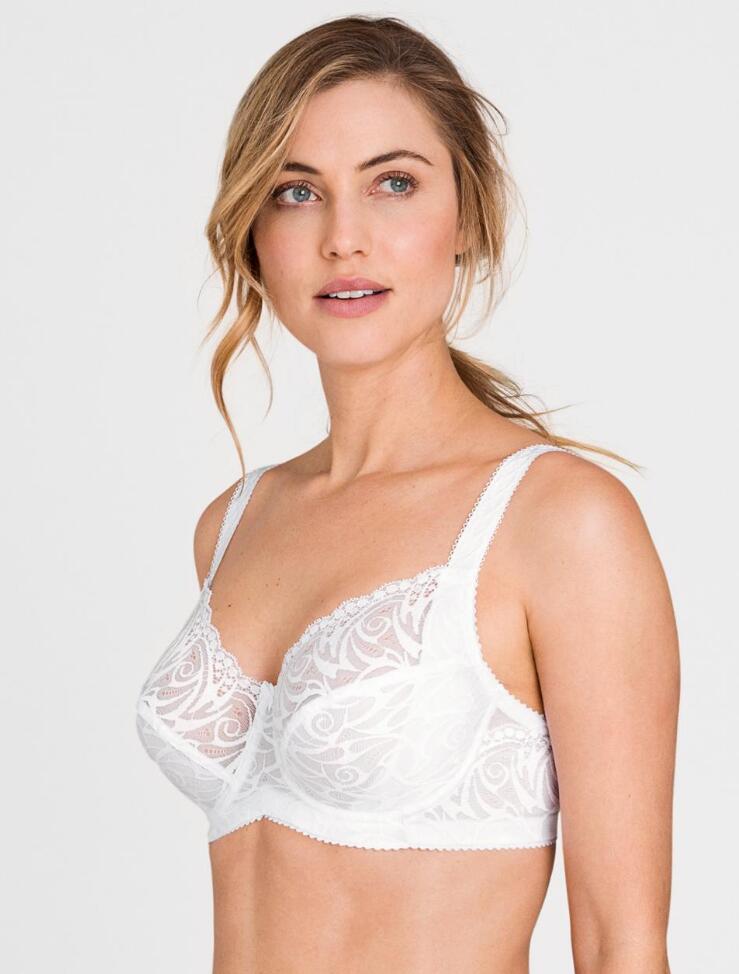 Underwire bras are available in many different styles and levels of support. However, it is generally agreed that the underwire design lifts and defines breasts better than any other type of bra. Some women love the support you get from an underwired cup and others find them uncomfortable.
Coverage – Depends on the style of underwired bra you choose.
Support – Underwired bras provide the most support of all bra types.
Suitable for – Large, full breasts and large, long and bell-shaped breasts.
31. Wireless bra (non-wired bra)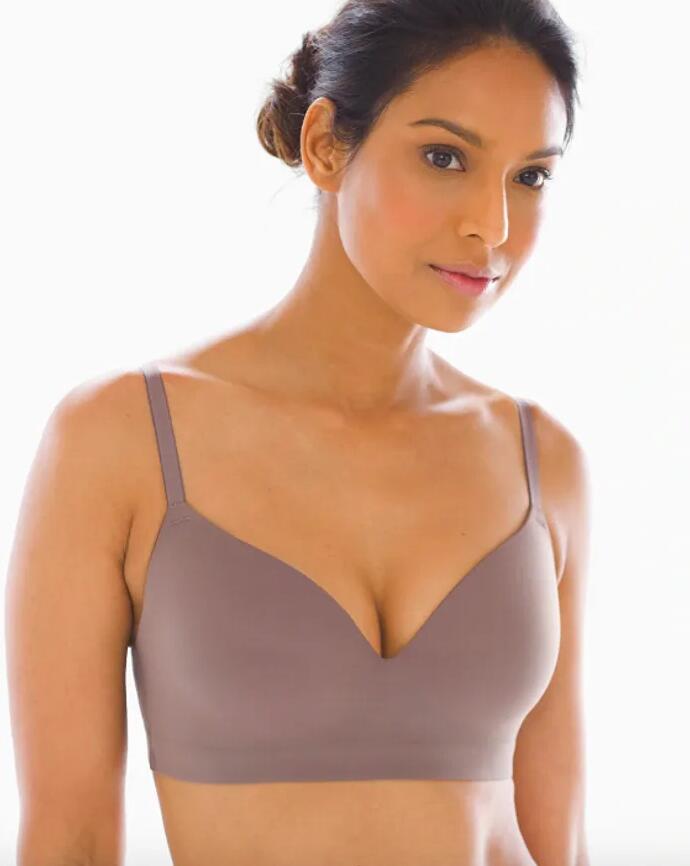 The non-wired bra is popular with women who value comfort over all other considerations. And wireless bras are available in many different styles, so if you're not a fan of underwired cups, a non-wired bra is ideal.
Coverage – Wireless bras offer a wide range of coverage options, depending on the style
Support – You won't get the high degree of support and uplift offered by underwired cups, but with thick straps and a strong body band, you can still get good support.
Suitable for – All breast sizes can wear wireless bras as an everyday bra, but large breasts may require underwires for full support.
Bra shopping tips
Use this guide to help you plan your bra shopping and ensure you get the best bra style for your intended purpose. For example, if you have narrow shoulders you now know that the balconette style bra will never be the right style for you, as the wide-set shoulders will dig into your body and cause pain.
And we hope this information will drastically narrow down the number of bra styles you take with you into the changing-room, so you can concentrate on getting the best fit! Always allow yourself plenty of time for a bra-shopping outing and wear easily removed clothes to keep things simple.
Wear a tee-shirt and when you find a bra you like, pop on your tee and check how the bra looks under close-fitting clothes. I once bought a nude bra online that had raised seam decoration, so although it was a good fit, when I put it on under a smooth, white tee-shirt, you could see the bumpy, raised seams, and so I had to swap it for a smooth cup style.
Remember, that the most important aspect of wearing a bra every day is to make you feel comfortable and confident, whilst it protects your breasts in a healthy way! Subscribe and get more fashion tips on herstylecode.com