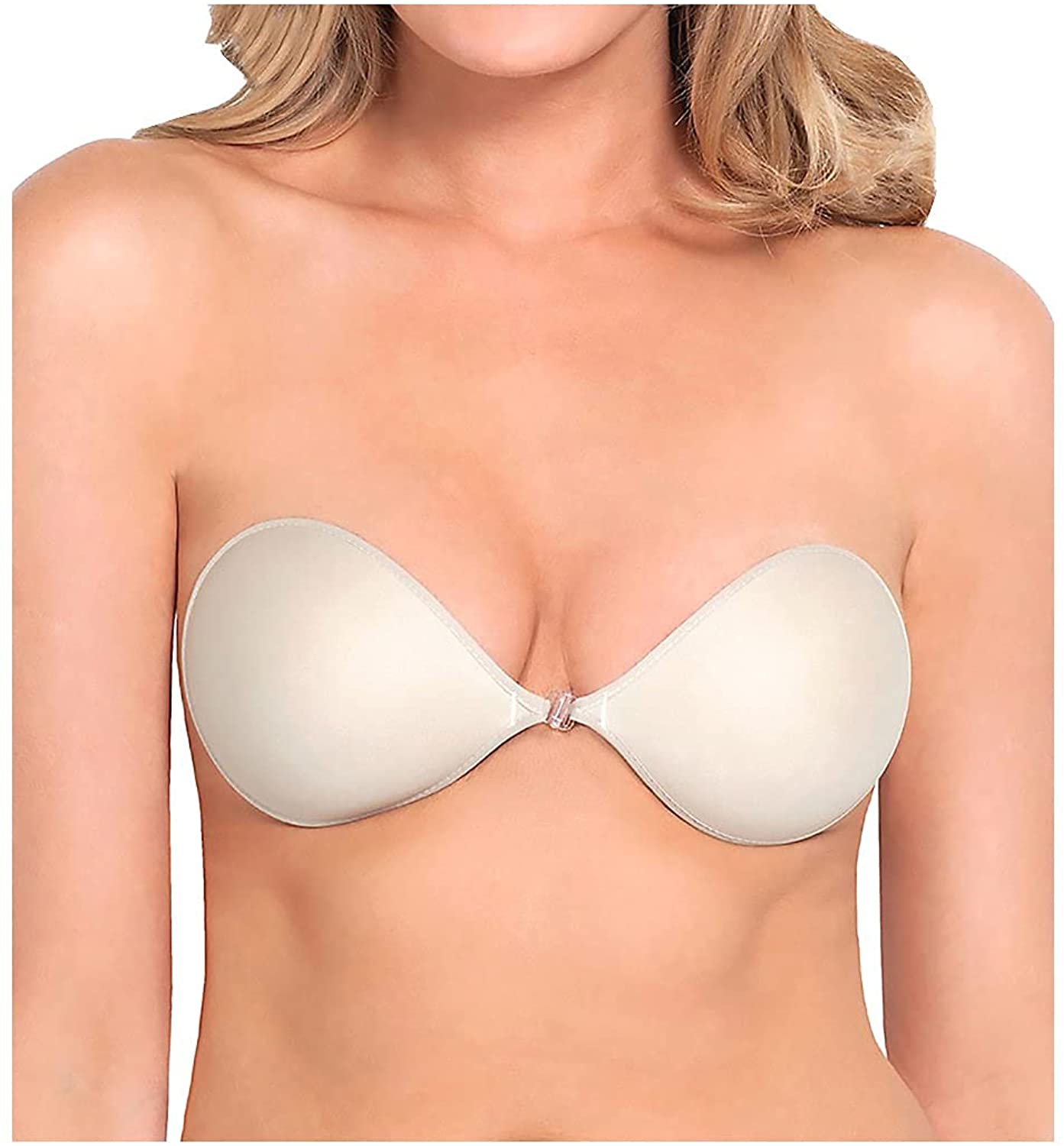 A backless dress is effortlessly glamorous, but getting bust support that doesn't show at the back is so difficult! How often have you seen a low-back dress that's perfect for you, but you've had to pass on it because you can't find a backless bra to wear with? Going braless just isn't an option for most women, but the latest self-adhesive and newly designed backless bras for larger busts can help you wear the glamorous clothes you know look great!
This guide to the Best Backless & Stick-On Bras will help you find a comfortable, supportive and invisible bra for a small or large bust. And definitely one that will stay in place for hours. Our team of testers wears a range of bras to real occasions and then provides real life feedback to narrow your search for the perfect backless bra for your size and shape! And if your budget is tight, why not just buy the excellent conversion straps that can make any of your own ordinary bras invisible under a low-back dress?
So if you're planning to wear a backless wedding dress or would love to debut a sophisticated evening dress this year, read on and find the best lingerie to match!
1. Best backless bra for large busts: Nordstrom – Backless Underwire Bra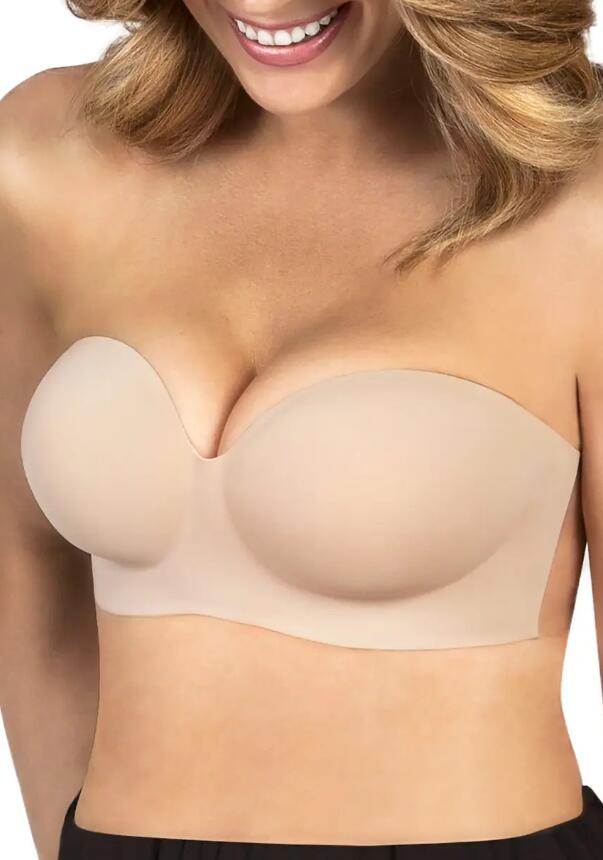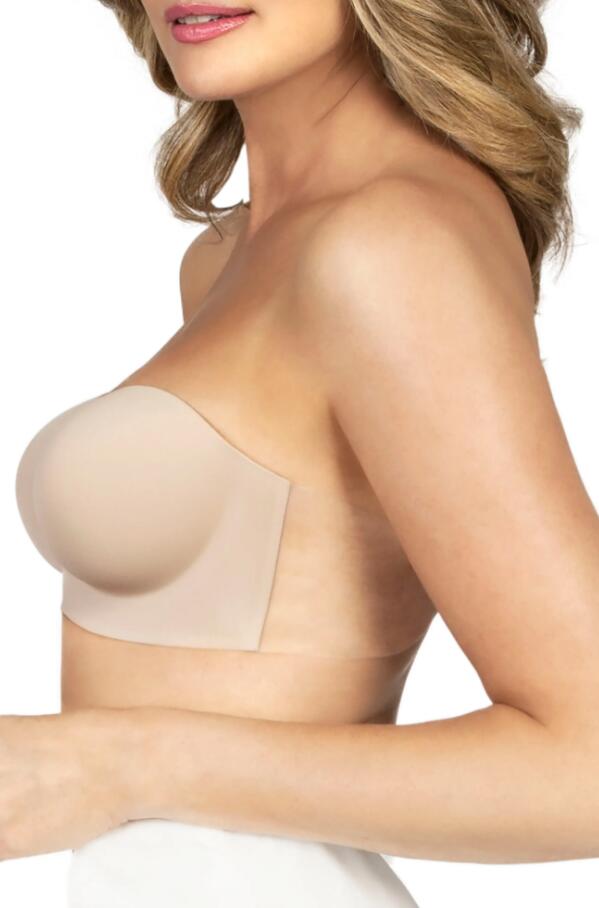 This high-quality backless bra from Nordstrom is designed for women with cup sizes ranging from A – H. Our testers liked the support you get from a full coverage, molded cup. And the way that the sides of the bra keep everything in place with self-adhesive, without needing any adhesive inside the comfortable cups.
They said the bra stayed in place well in the sizes A – D throughout an evening of dining and dancing. And you can feel comfy and secure in any backless outfit with the quality of a Nordstrom bra.
Pros
• Good support from molded cups
• Adhesive sides
• Sizes from A – H
Cons
• May show in low-sided gowns
2. Best Backless Bra Shapewear: Spanx 'Suit Your Fancy' Plunge Low-Back Mid-Thigh Bodysuit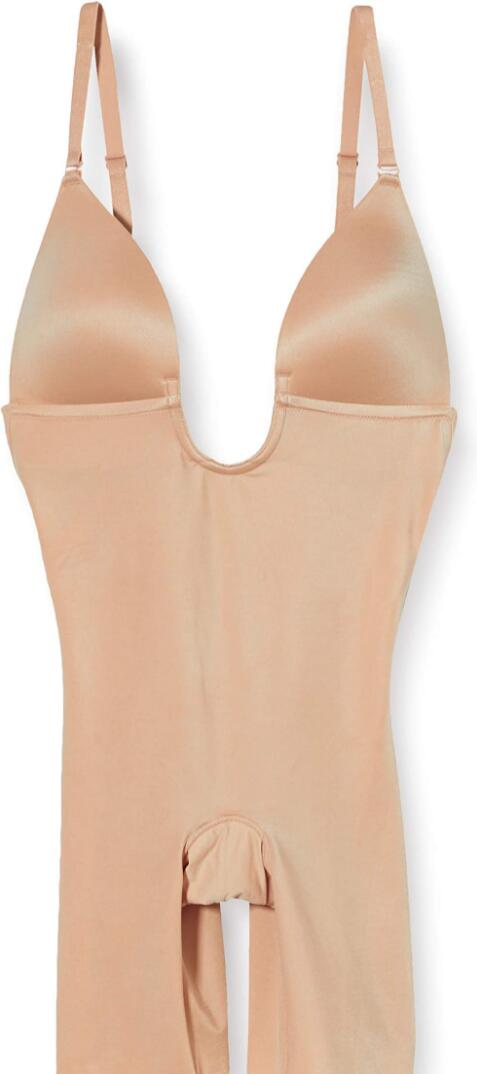 Spanx is the top of the range in terms of body-shaping lingerie. And we weren't disappointed in this high-coverage, smoothing and shaping backless bodysuit. Our testers said they felt totally secure in this deep-cut back and front bra. The plunging neckline allowed testers to wear daringly low gowns, without worrying about the bra showing or the bust spilling out.
The lightly padded cups created a natural shape and with five different ways of wearing the straps, this bodysuit/bra will allow you to experiment with lots of different backless dress styles. And with an easy-access gusset feature, you'll never struggle in the restroom again!
Available in XS – XL
Pros
• Built-in bra
• Lightly padded cups
• Convertible to 5 strap configurations
Cons
• Not for mini-dresses
3. Best Adhesive Pasties: Nippies – Skin Adhesive Pasties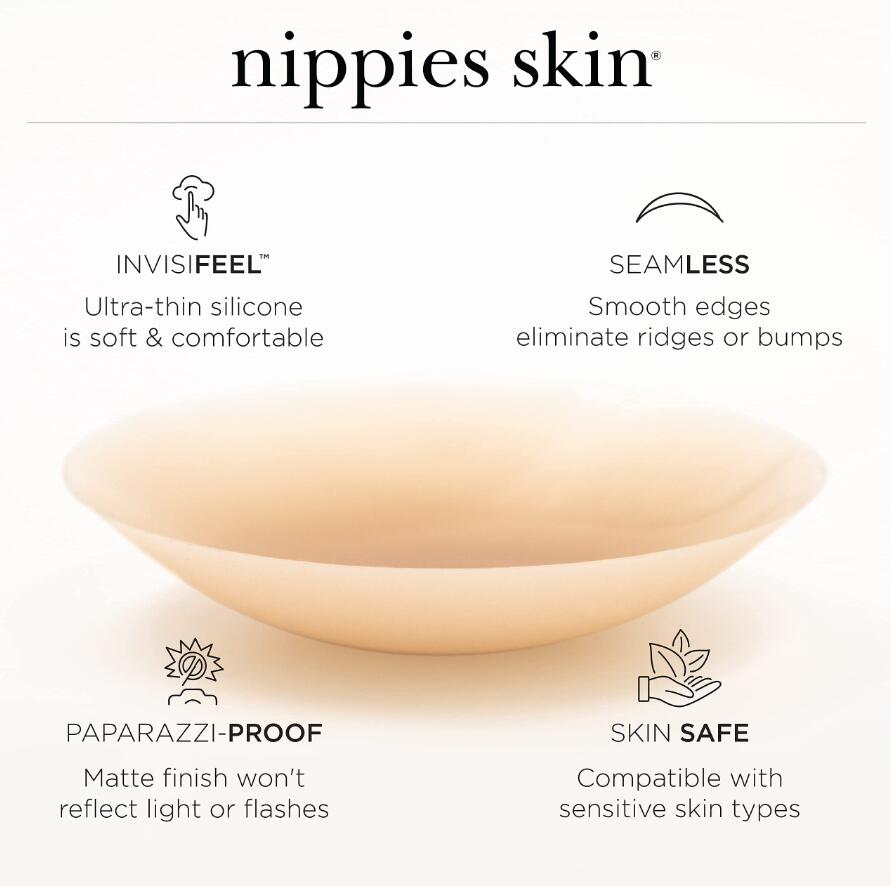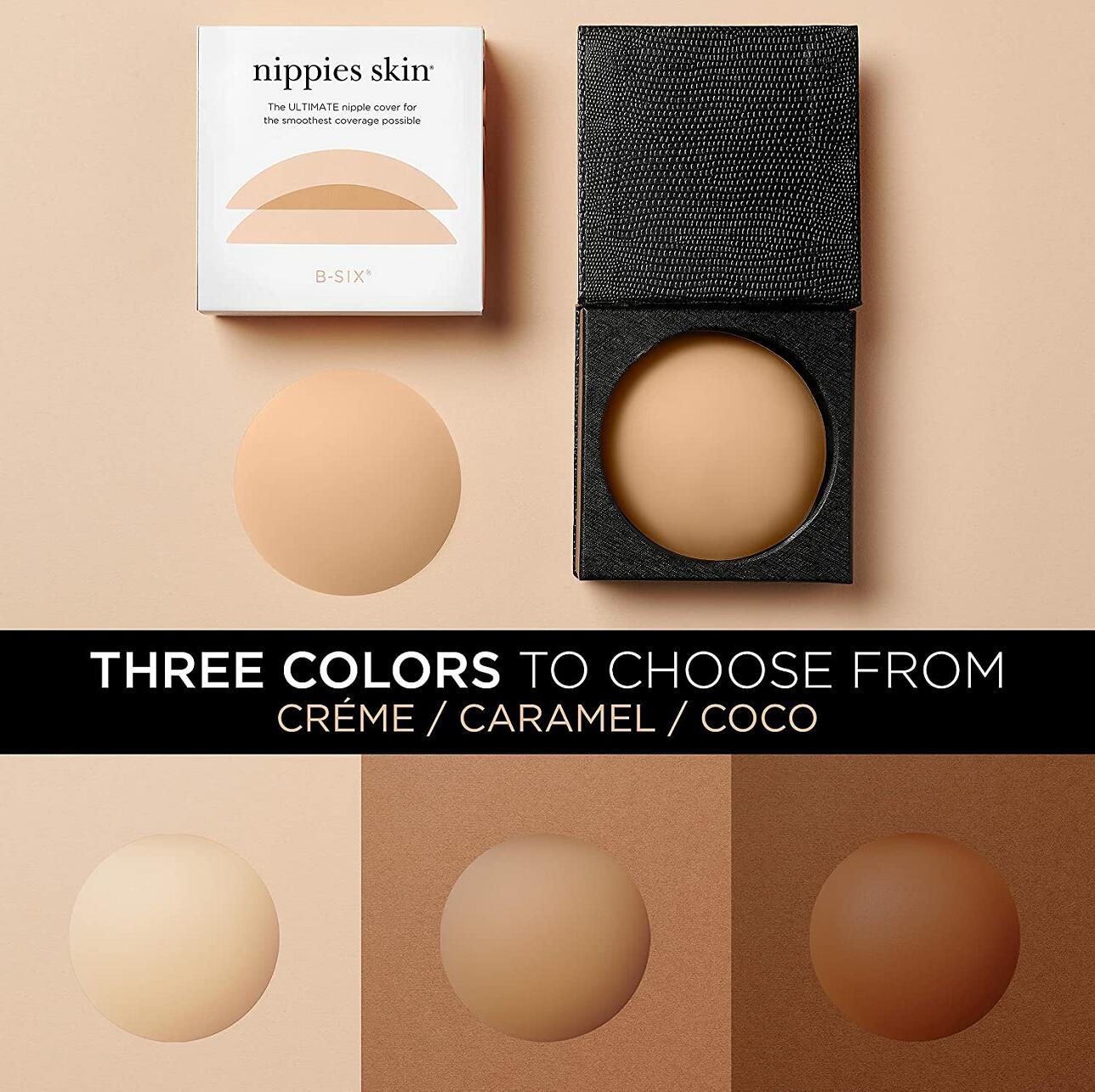 If you don't need a bra, but want a modest and smooth line, try these fabulous self-adhesive nipple covers. They are made from self-adhesive silicone and are ultra-thin, so they do their job very discreetly. Our testers said they stayed in place well for several hours wear and they don't lose their adhesive properties after washing.
So you'll find one set can be worn many times, if you follow the simple care instructions. And testers also said they were comfortable to wear and you forget you're wearing them. So whilst they may not be suitable for wearing in the office, many women find these nipple covers are perfect for relaxed dressing when you're on vacation. They come in a handy storage case you can pop into a suitcase and save the space of several bras.
Pros
• Invisible under clothes
• Soft and comfortable
• Can be worn many times
Cons
• No support
4. Best Backless Bra for Deep-Cut Necklines: Fashion Forms – U Plunge Backless Strapless Bra


This bra is perfect for gowns that need a low back and a deep-cut neckline. The special underwired cup design and close-fitting body-band give you plenty of support and won't show under even a highly plunging décolletage. Our testers loved this bra which stays in place exceptionally well, thanks to adhesive on the side panels. It has an attractive, minimalist look with clean lines and a comfortable fit our reviewers appreciated.
Some of our testers who wear small cup sizes found the cups a little too big. Some testers found the side-adhesive didn't stick very well.
Available in cup sizes A – C
Pros
• U-shapes deep plunge neck
• Underwired support
• No adhesives on cups
Cons
• Cups run big
5. Best Value Backless Bra: MITALOO – Backless Push-Up Adhesive Bra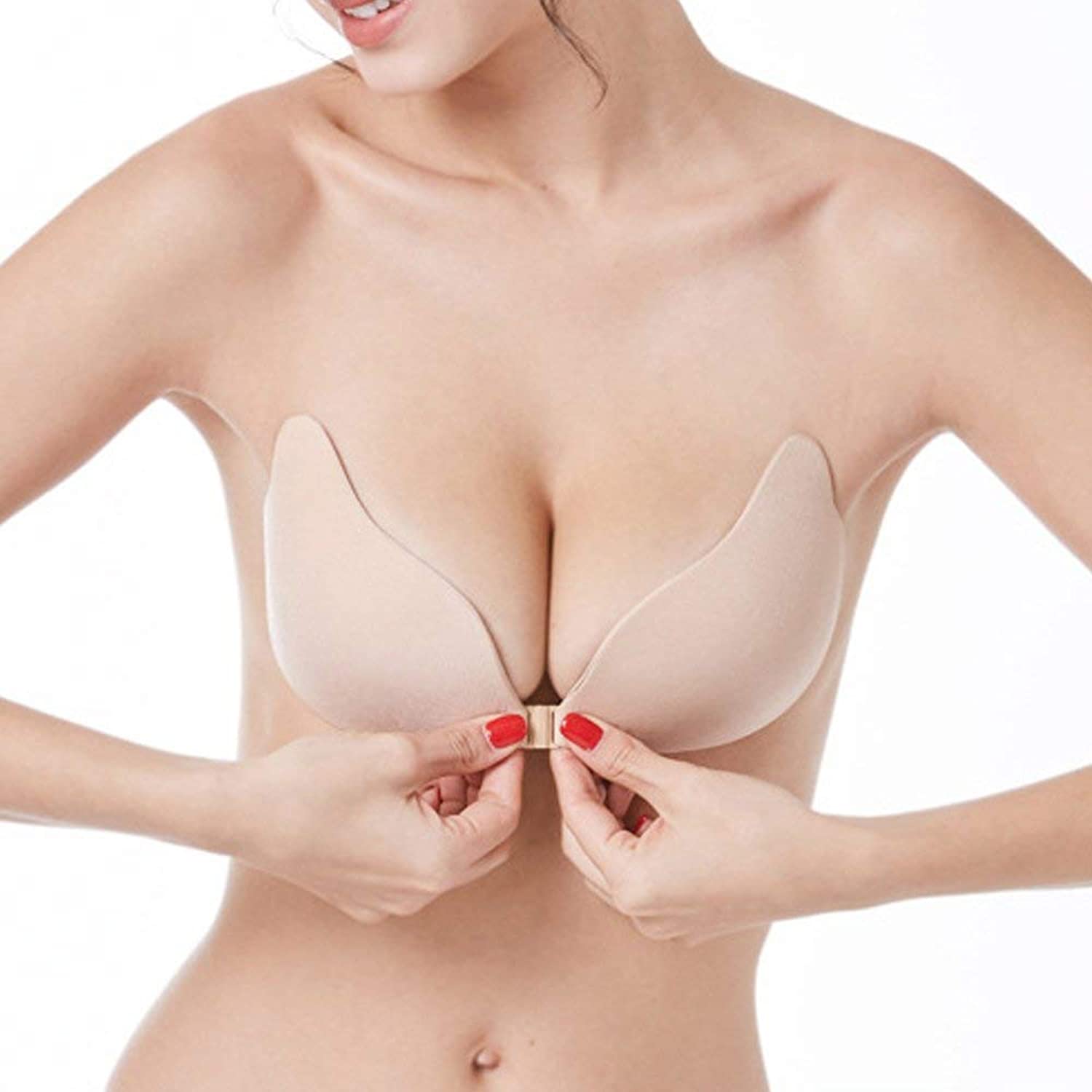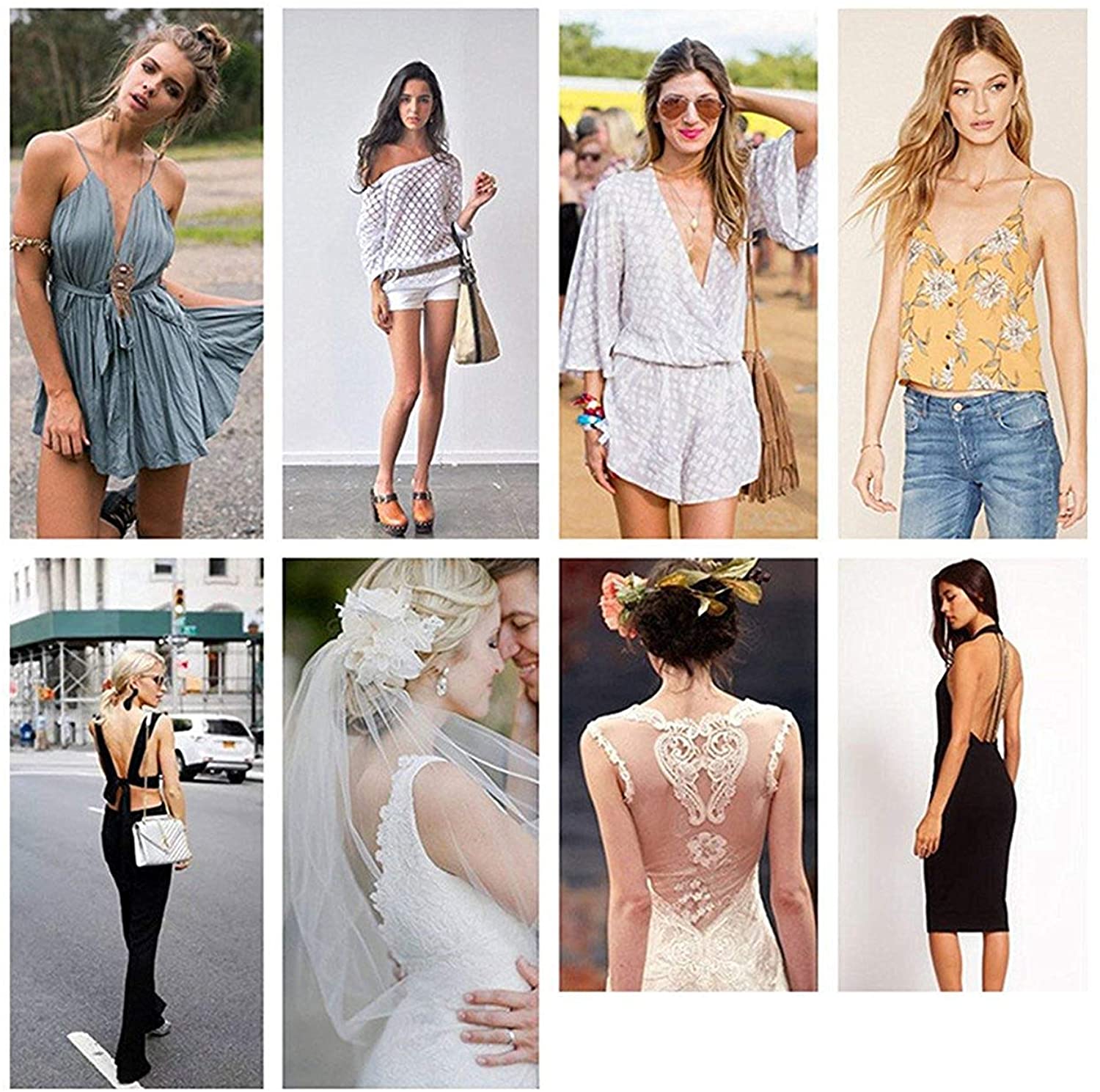 If you don't wear backless clothes very often, you might like to save on an expensive backless bra and use this affordable and popular stick-on bra. Our testers liked the fact you can apply the cups separately and then pull them together to fasten, as it created good uplift and cleavage. This bra also has more side coverage than some stick-on bra styles, which makes the bra more stable.
The manufacturer warns against wearing this bra outside in high temperature climates, because perspiration does sometimes affect the adhesive and make it come unstuck.
Pros
'Wing' design gives added coverage
Separate cups help cleavage
Affordable
Cons
Not suitable for high temperatures
6. Best Adjustable Stick-on Backless Bra: Sneaky Vaunt – The Original Push-Up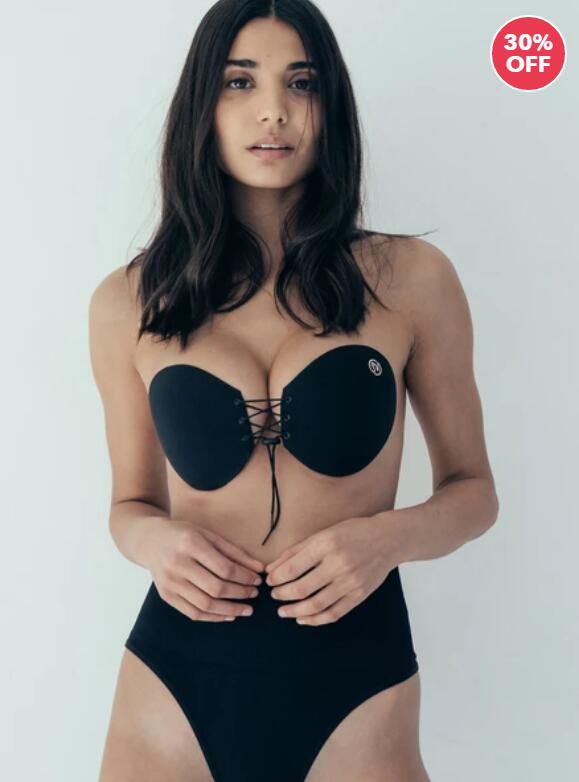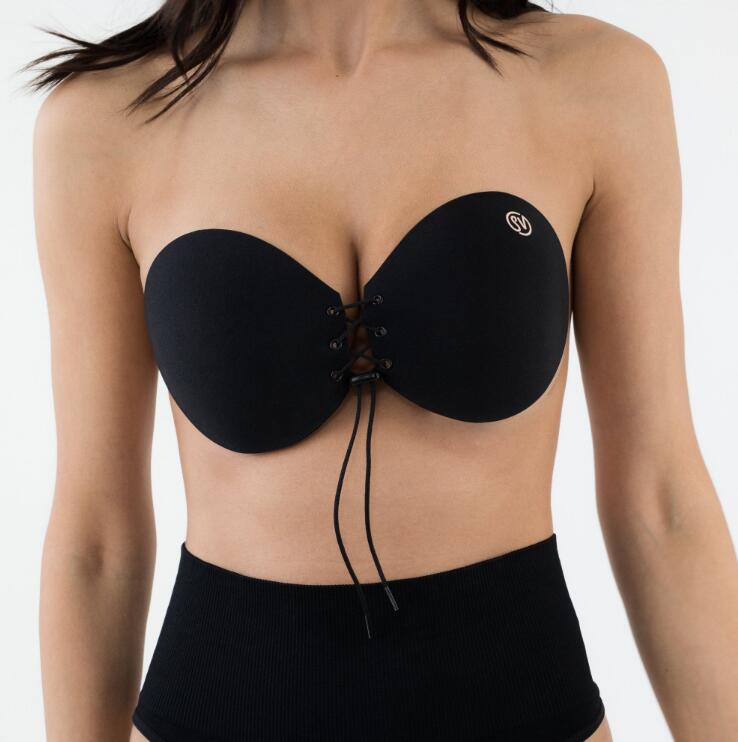 Here's another popular bra which has been praised and recommended by many celebrities. Our testers agreed that the lace-up front is great for pulling the cups together to create more cleavage. And some testers liked the fact that you can leave the laces looser to reduce the amount of cleavage showing and get a nice, natural braless look. The cups offer a good amount of breast coverage and create a good shape.
This bra has great push-up qualities, and is adjustable to suit different necklines. It's very sticky to suit the weight of larger breasts and long wearing-time and can be worn up to 40 times.
Available in sizes A – DD
Pros
Adjustable cleavage
Invisible under clothing
Comes in larger sizes
Cons
More expensive than some other stick-ons
7. Best Backless Bra for Small Busts: Fashion Forms – Nubra Ultralite Bra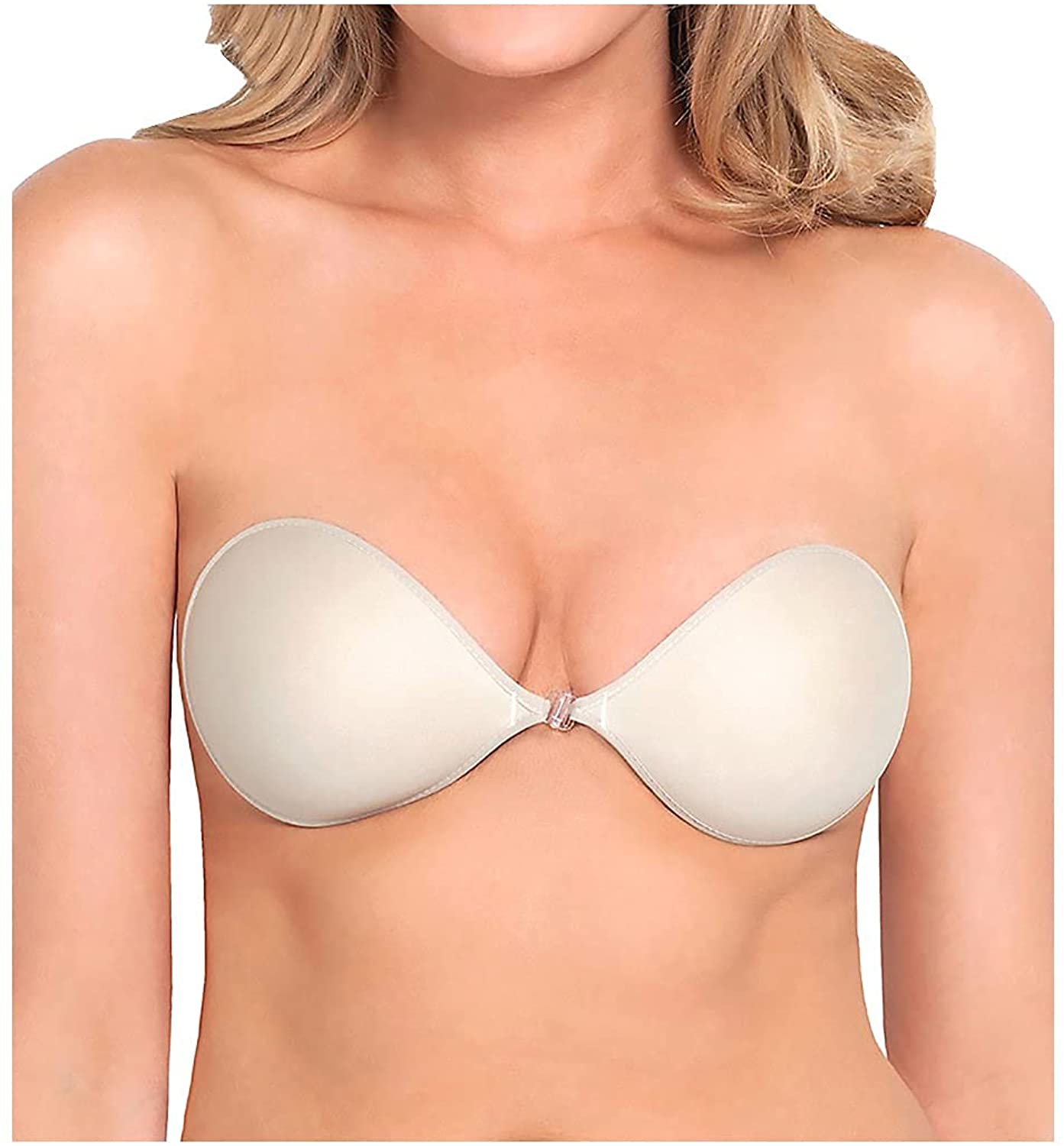 This cute bra was particularly suitable for our testers who wear A and B cups. And they loved it as it's an efficient backless bra with no bulkiness to it. The effective, silicone, self-adhesive cups can be applied separately and then pulled together to be fastened with a hook fastener. The cups have just a little padding and with the separate cups this helps to create a little cleavage on a smaller bust.
It stayed in place well over several hours of dancing and general evening activity. True to size and the testers also said to keep the packaging, as it makes the perfect storage unit between wears.
Pros
Great for A and B cups
Lightly padded
Minimal coverage for invisibility
Cons
Not suitable for larger cup sizes
Shop Now
8. Best Overall Backless Bra: Niidor – Adhesive Strapless Bra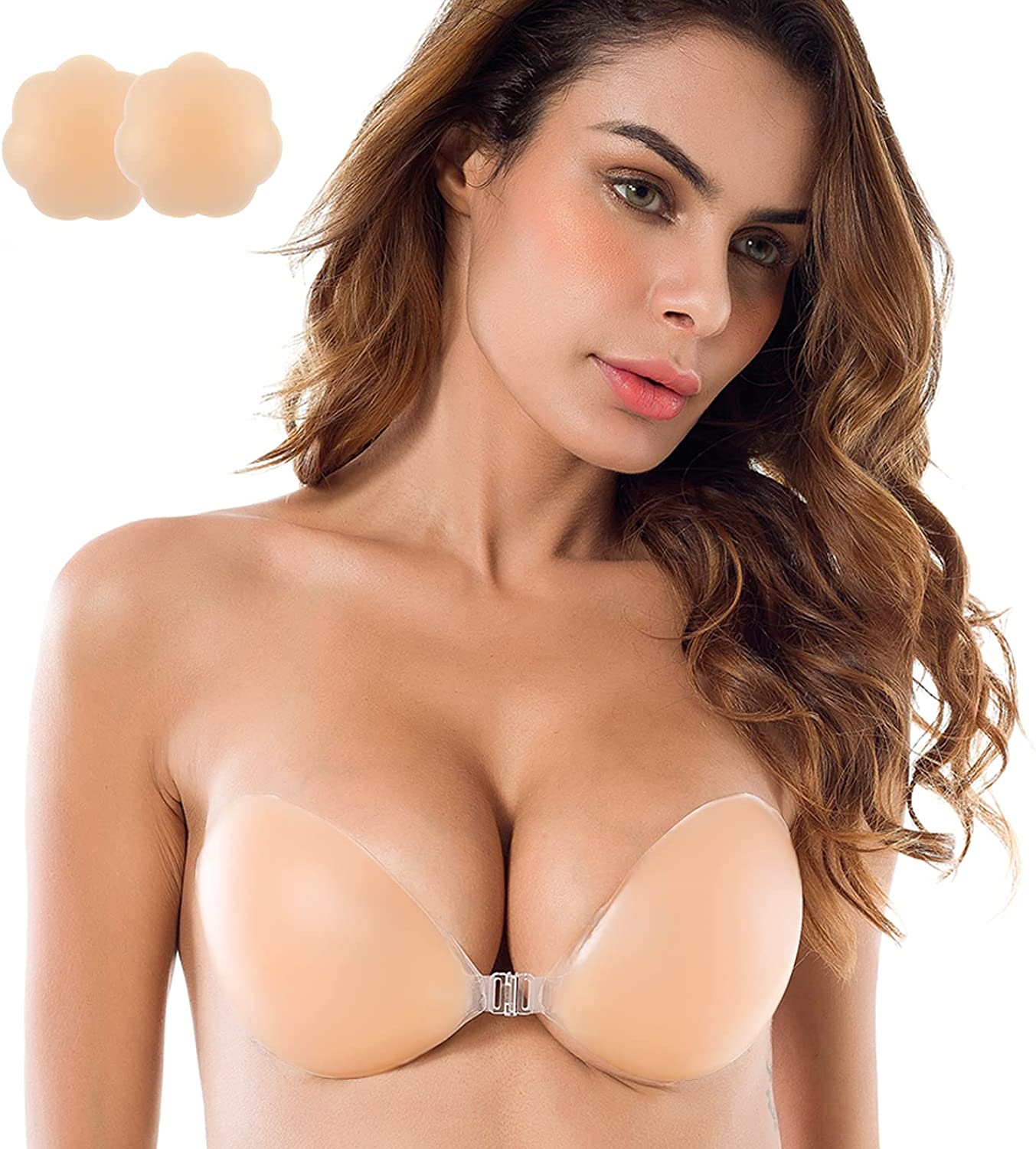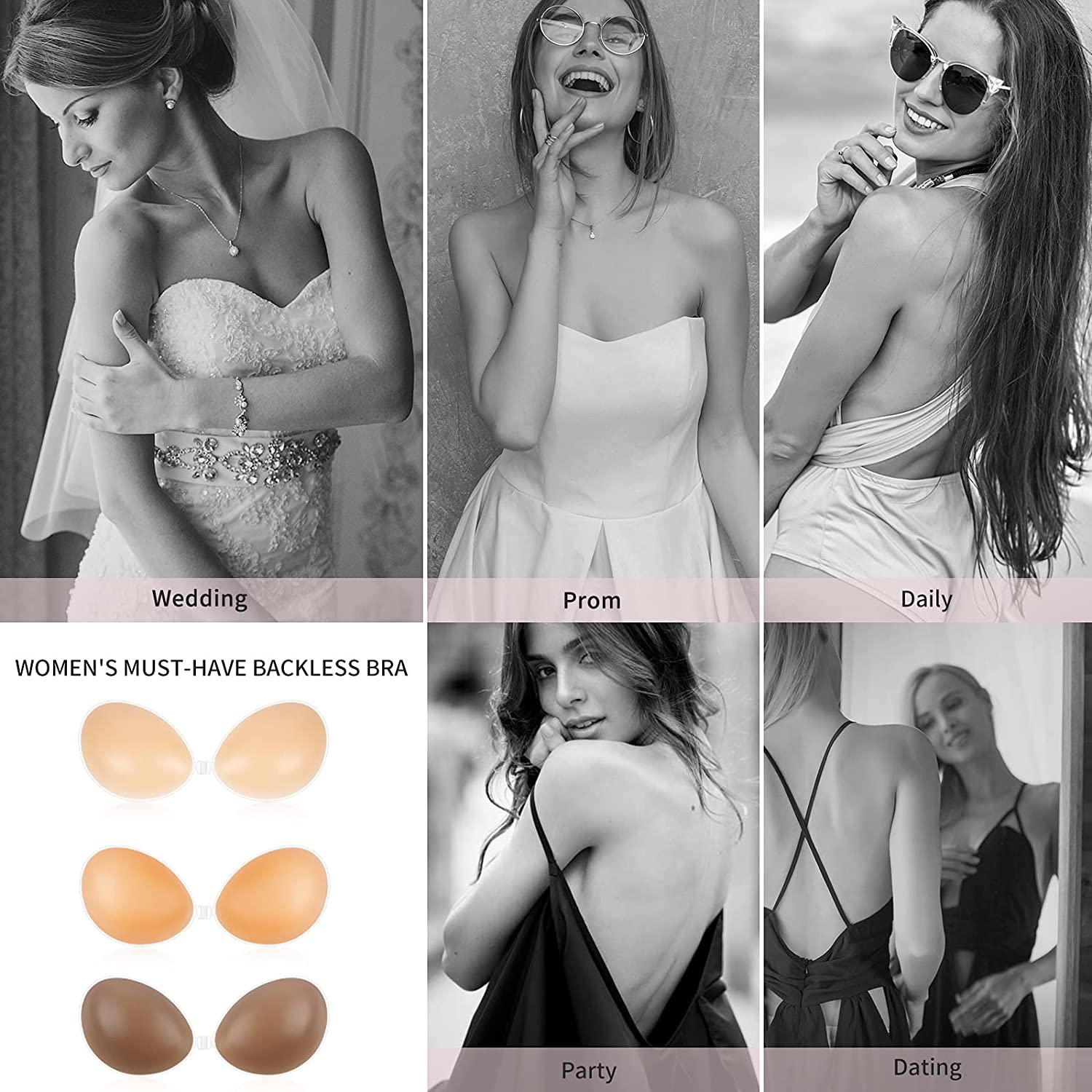 The Niidor is an incredibly popular, best-seller in the self-adhesive bra range and we weren't surprised when our testers praised it. It was rated excellent for ease of application and for staying sticky and firm for many successive hours of wear. The cups offer a little more support than some other styles and because of this you can buy it in a wide range of sizes from A – F. The front fastener clasp clips firmly into place and creates cleavage.
This effective bra comes with nipple covers for extra modesty and is available in different skin tones making it invisible under clothing.
Available in cup sizes A – E
Pros
Best-seller in adhesive bras
Offers a little more support
Includes optional-wear nipple-covers
Cons
Larger cup sizes are more expensive
9. Best Backless Bra Converter: Lady Up – Low Back Bra Converter Straps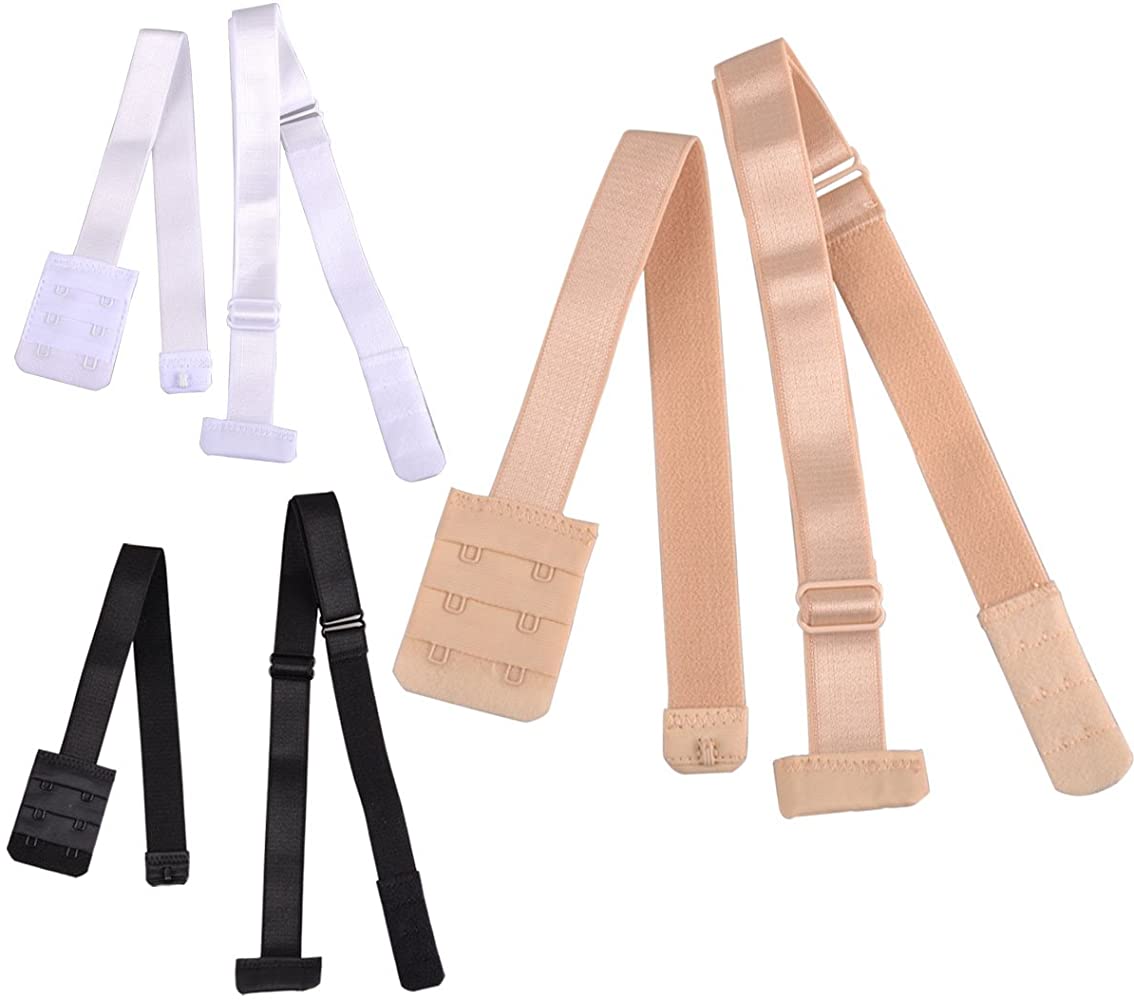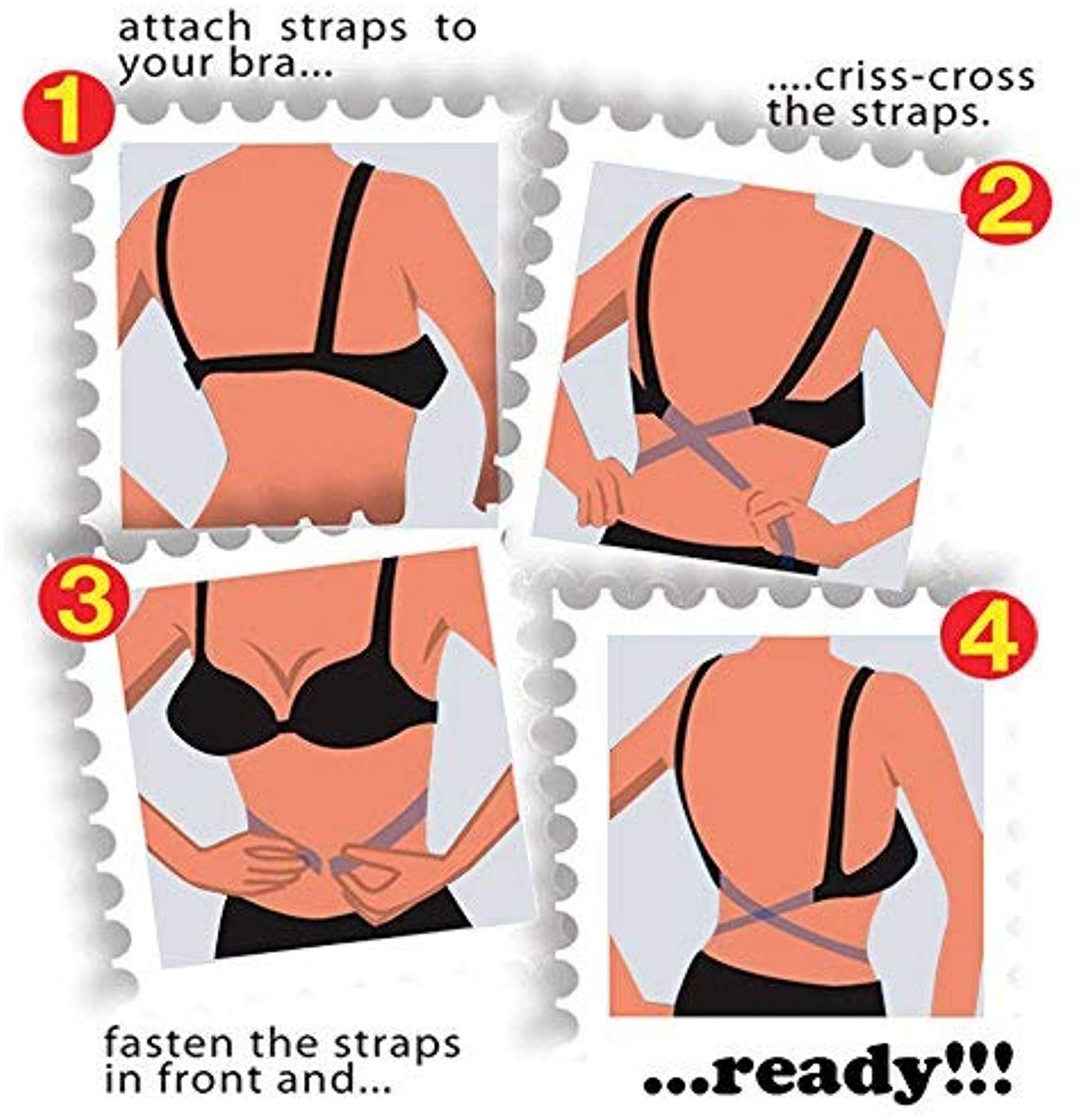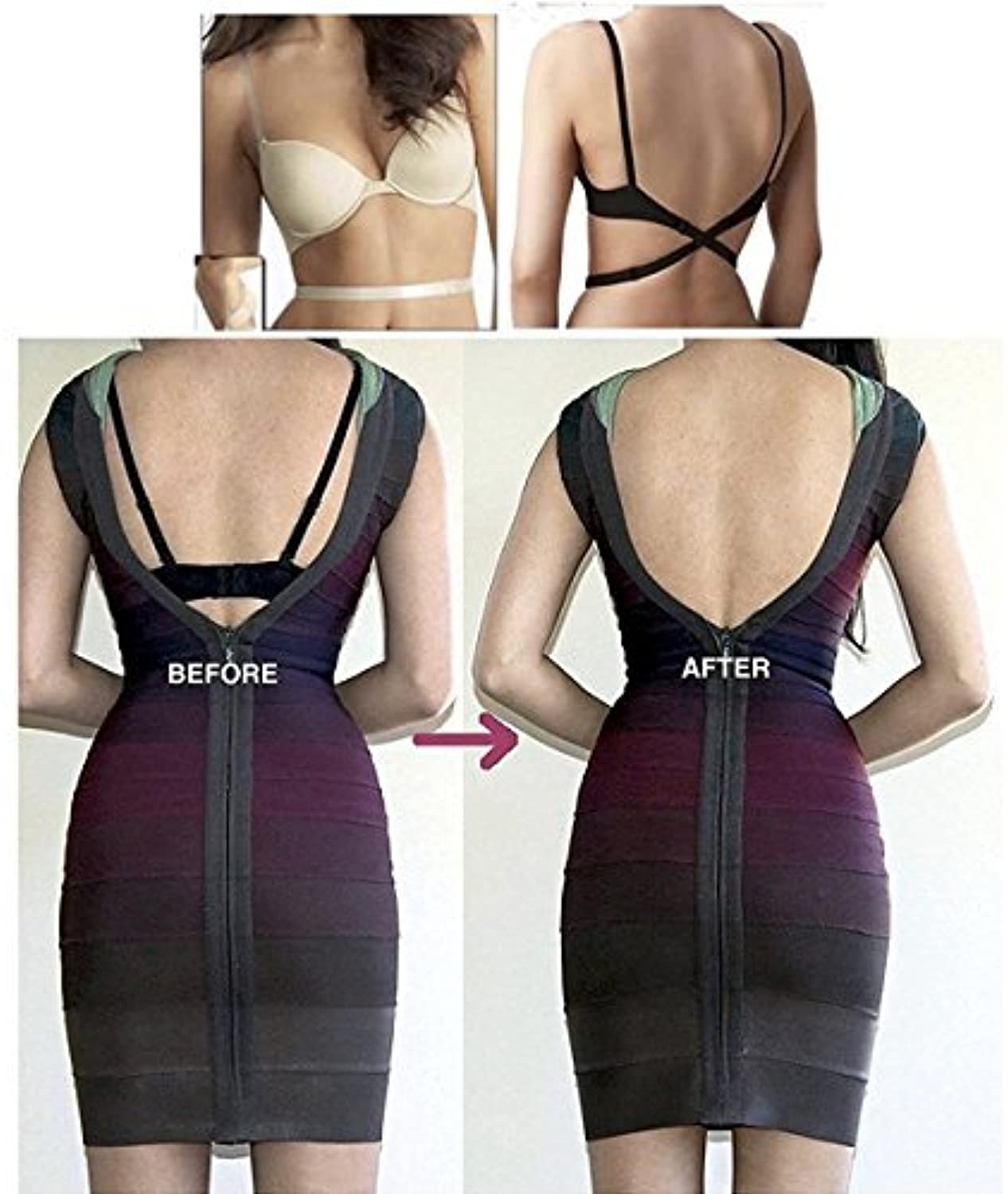 And finally, if your low-backed dress will cover a normal bra at the front, you can use this bra extender to convert it into a 'backless bra'! You attach the hook-and-eye section of the straps to the hook-and-eye fastener on your own bra. And then you can wrap the straps around your body at a much lower angle, so the back of your bra is completely hidden around your lower back.
Our testers said it was a great product to convert any of your own bras for backless outfits. It's very simple to attach and the strap fastens easily at the front of your waistline. It's secure and comfortable and you get the support you may need if you wear a large cup size!
Pros
Converts your own bra
Very easy to attach
Comfortable
Cons
Can't be used with strapless bras
So whether you're planning sophisticated dinner-dance evenings, or wild, night-club dancing 'till dawn, you can treat yourself to daring and glamorous backless dresses knowing there's a great bra available to give you a gorgeous front! Subscribe to get more bra shopping tips on herstylecode.com(HSC).