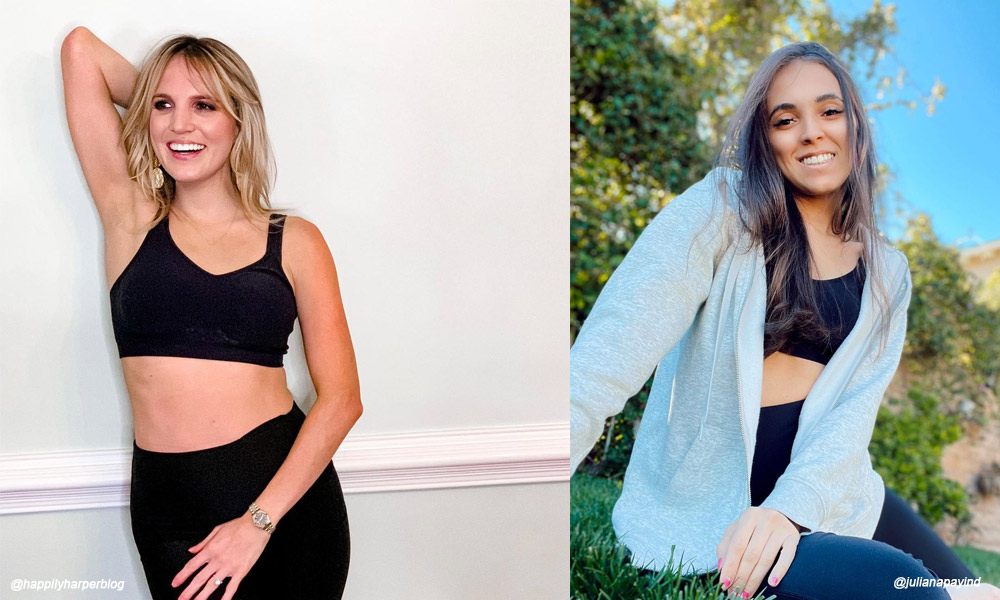 Shapewear is a real lifesaver for many of us these days! We haven't all been blessed with perfectly proportioned bodies, but we can smooth out our lumps and bumps and look our best with a carefully chosen shapewear garment! And shapewear comes in a wide variety of items that focus on every part of you.
So you can improve everywhere, from back bulges to waist and tummy bumps, plus hip and thigh smoothing. And we have even sourced shapewear bolero tops to smooth out loose flesh on underarms!
The most important point about shapewear is that you can use it to look sleeker and feel comfortable in your favorite clothes. But not all shapewear is efficient, and there are many faux-shapewear copycat garments that really aren't strong enough to mold your silhouette. So here are some of the best shapewear must-haves for all sizes and shapes that we guarantee will give you the firm foundation you need to look smooth and well-shaped!
1. Squeem – Best Shapewear Waist-Cinch Corset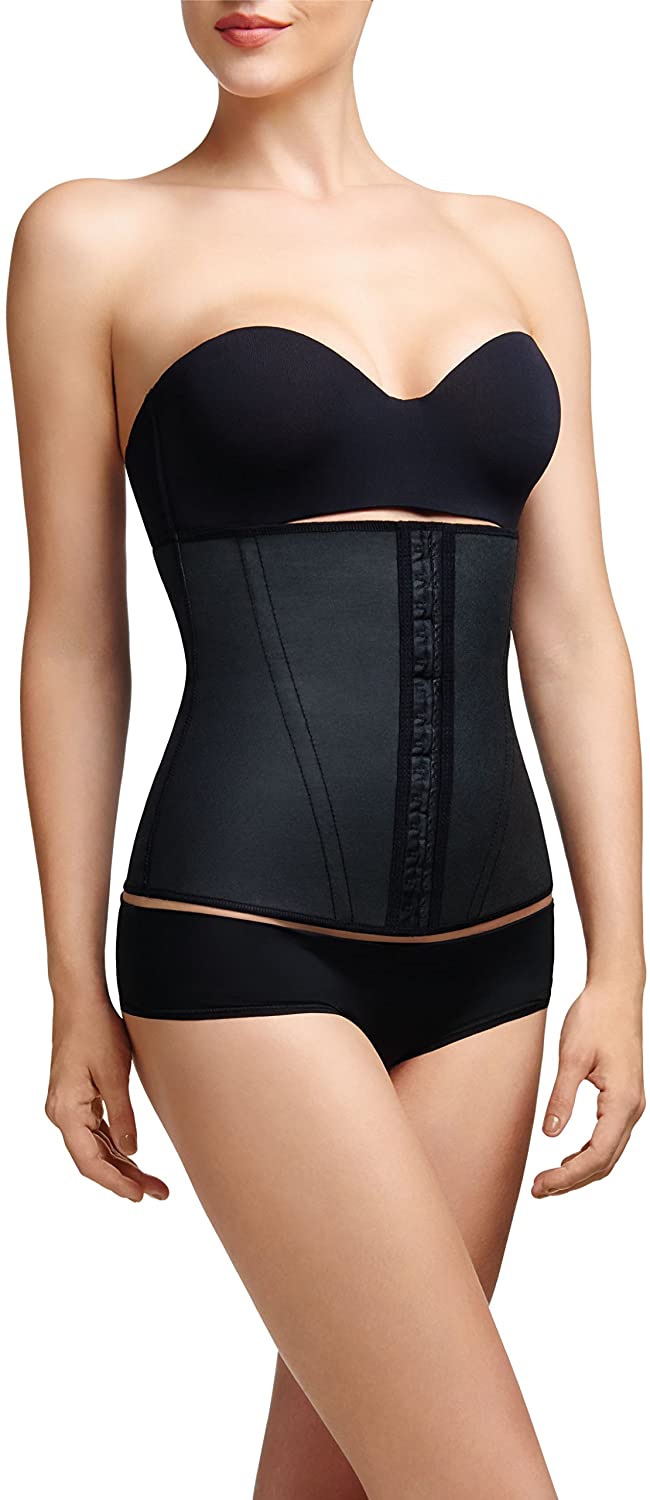 Squeem – Perfect Waist Contouring Cincher
This popular waist-cincher has a retro-look that reminds us of old-fashioned corsets, but it's a very comfortable, shapewear garment designed for targeted tummy control. There are 3 lines of hook and eye fasteners at the front, allowing you to change the fit if you add or lose weight.
And we recommend this as a firm-support garment for new moms and anyone who needs to mold their abdomen and midriff into a smoother contour. It also helps you keep a straight back and that's beneficial for all of your internal organs!
2. Best High-Waist Shapewear Shorts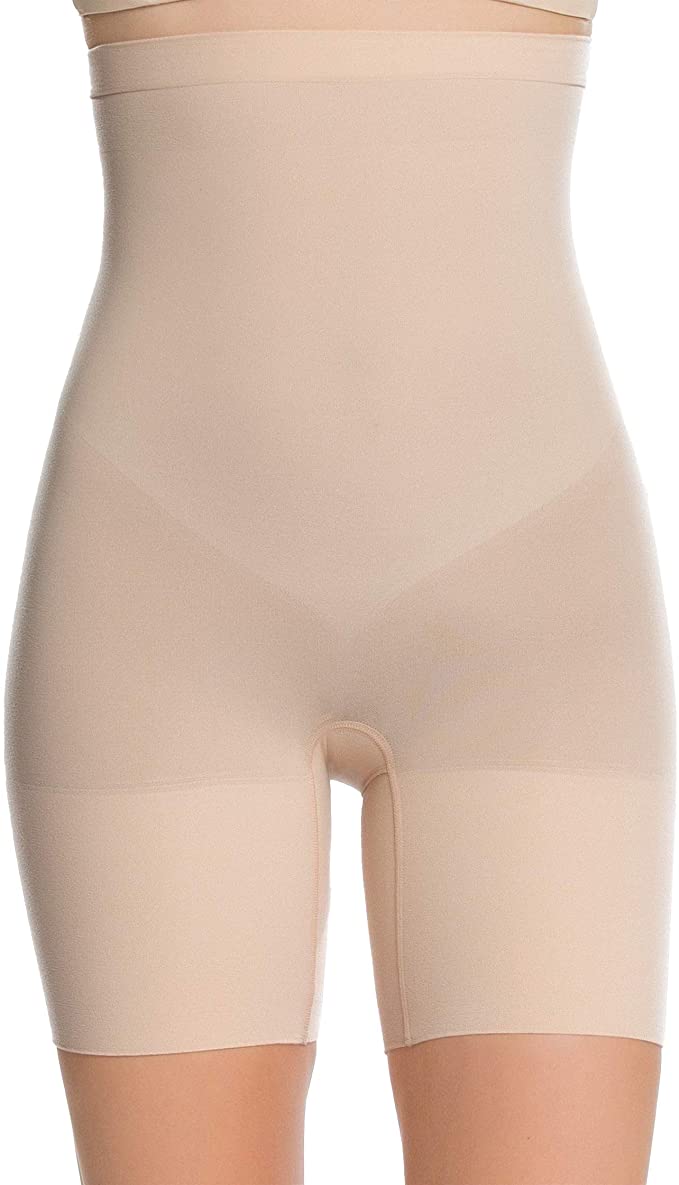 Spanx High-Power Control for hips, tum, thighs & bottom
Designed for all-day wear, this is a medium-firm shapewear garment that's seamless, smooth and comfy. It's a high-rise shape that means you'll never have a waist-bulge. And a clever, non-slip waistband keeps these shapewear shorts in place throughout a busy, working day.
Take note that these are an absolute necessity now that high-rise skirts, jeans and trousers are back in fashion for the foreseeable future!
3. Maidenform Flexees – Best Shapewear Briefs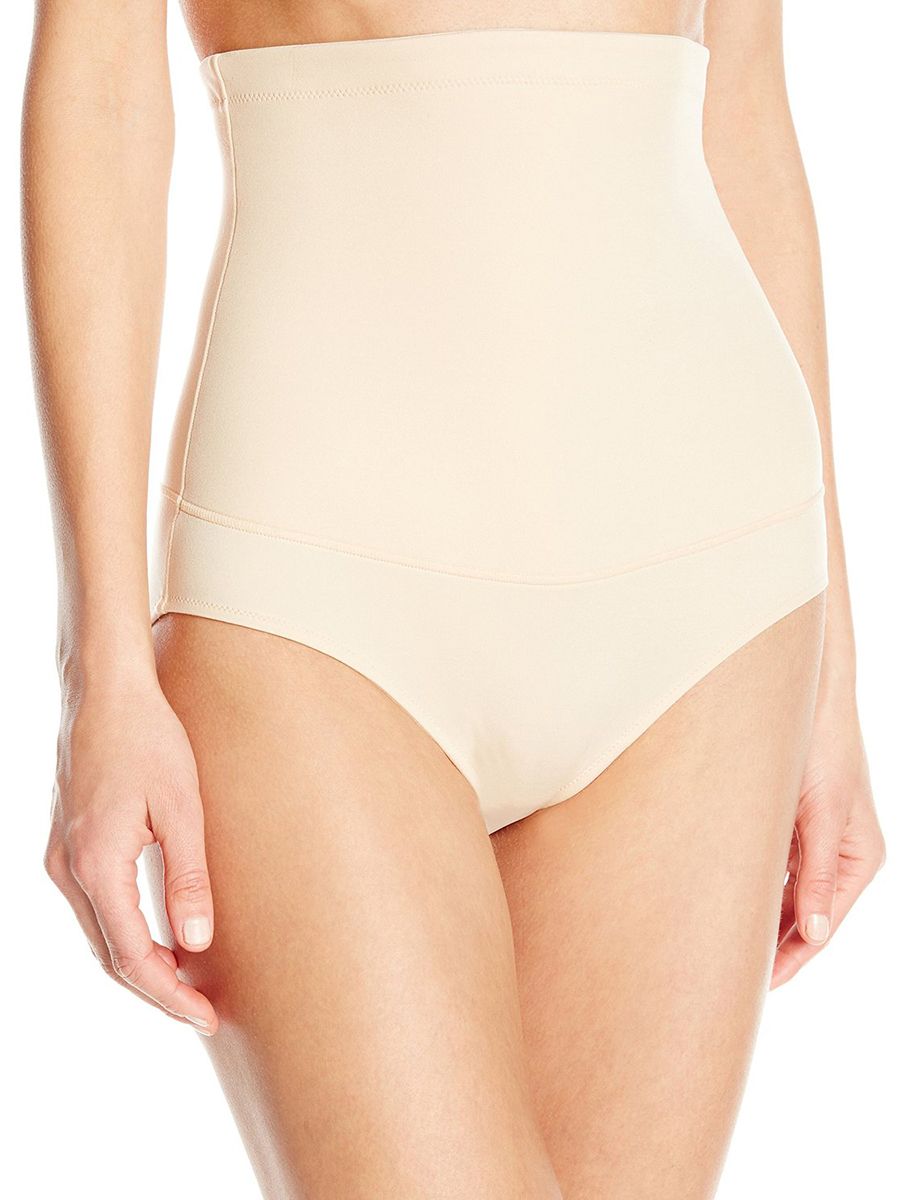 Maidenform's super hi-waist briefs are excellent for controlling a wobbly tum. They offer strong shaping for the stomach and waist, to give you a smooth, bump-free profile. The briefs stay in place for all-day wear, owing to a handy, silicon-lined waist-band. And you'll feel comfy in this control-brief that just focusses on the abdomen.
4. Best Shapewear Bodysuit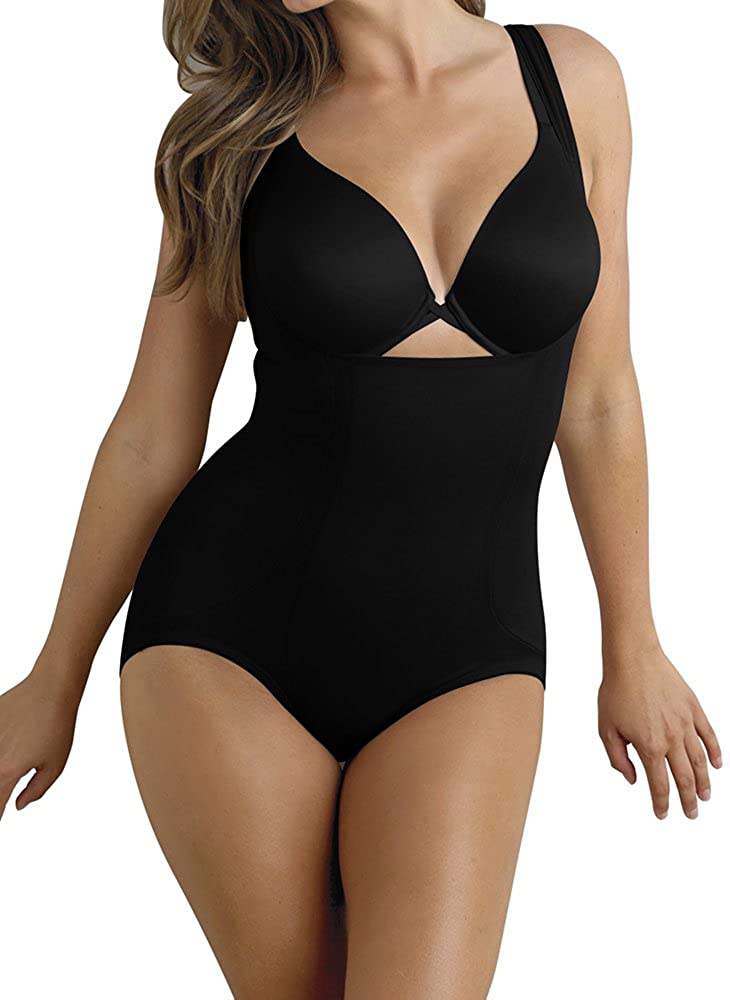 Shape-Away Miraclesuit Extra-Firm Control Torsette
For stronger compression, we chose the Miraclesuit Extra-Firm Control Torsette, which smooths out your whole body silhouette. This torso controller allows you to wear your own bra, for best results. And it's designed with firm-hold, mid-body panels that mold and shape your midriff to perfection.
Plus the handy opening section at the bottom of the garment makes popping to the loo quick and easy!
5. Best Back-Smoothing Bra Shapewear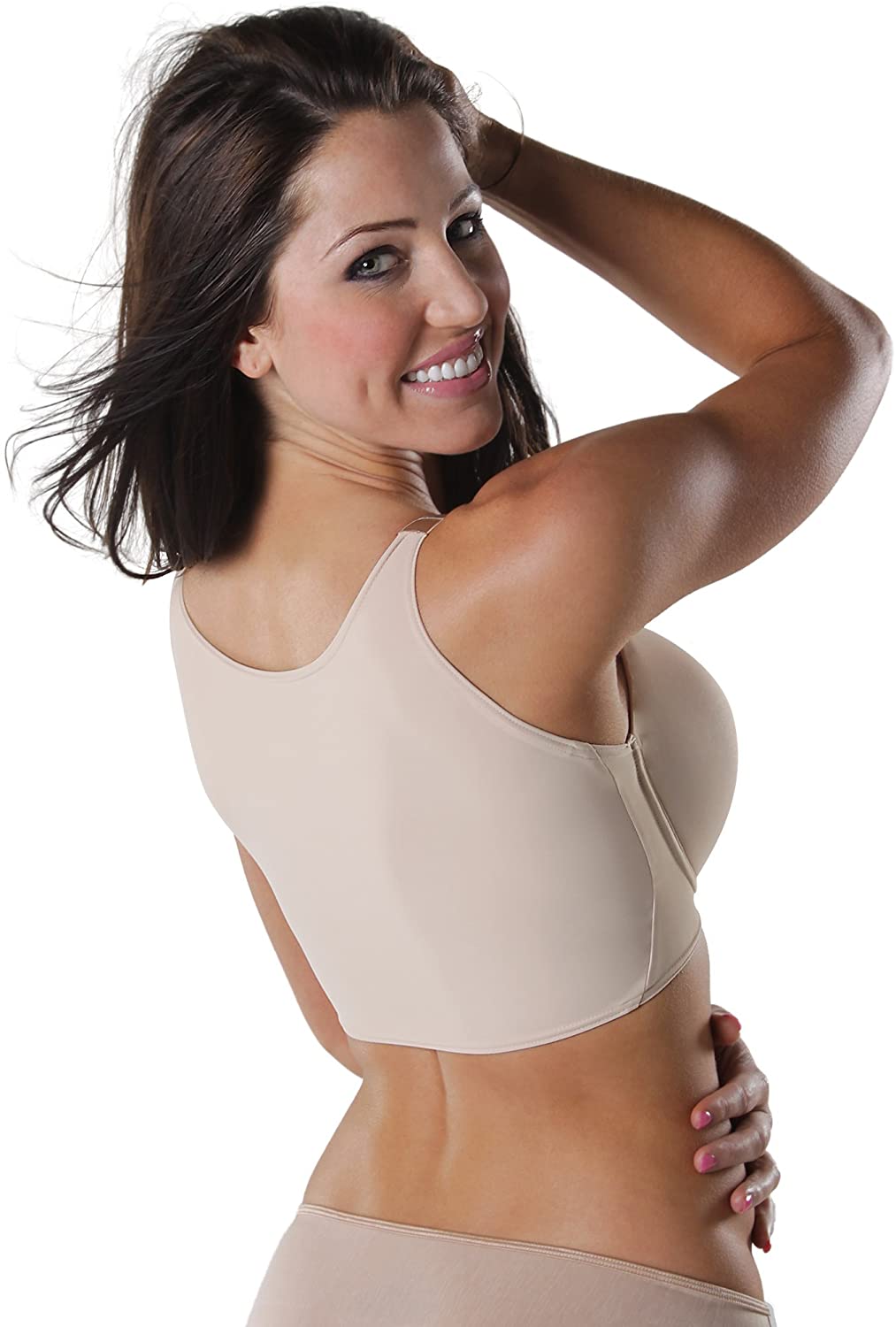 Shapeez Shortee
Women of all weights, light or heavy, eventually have problems with the lines caused by bras. And those bulges from extra-fat on the back are a real nuisance, when you're wearing light- to medium-weight or fitted garments.
But after trying several bras intended to even out fat distribution, we all agreed that the Shapeez Shortee back-smoothing bra is the best answer to that problem. It's not a cheap shapewear garment, but it's extremely supportive and effective, giving an excellent body-profile. And it was especially valued by our large bra-cup testers!
6. Best Low-Waist Shapewear Shorts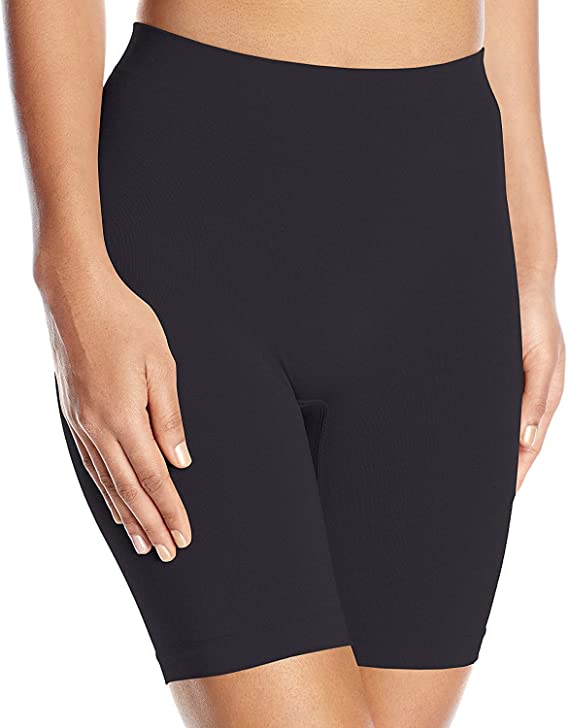 Designed for wear with low-waisted jeans, jeggings and trousers, these lightweight shorts can be worn comfortably throughout a whole day. They gently smooth out tummy, bottom and thighs and are cheap enough to wear every day of the week.
They're quick and easy to pull on, with no seams to chafe, so bathroom trips will be no problem. You can wear these shapewear shorts with a Vassarette shapewear tank-top for overall body-shaping.
7. Yummie Women's Lena Seamless Shapewear Tank Top – Best Shapewear Tank-top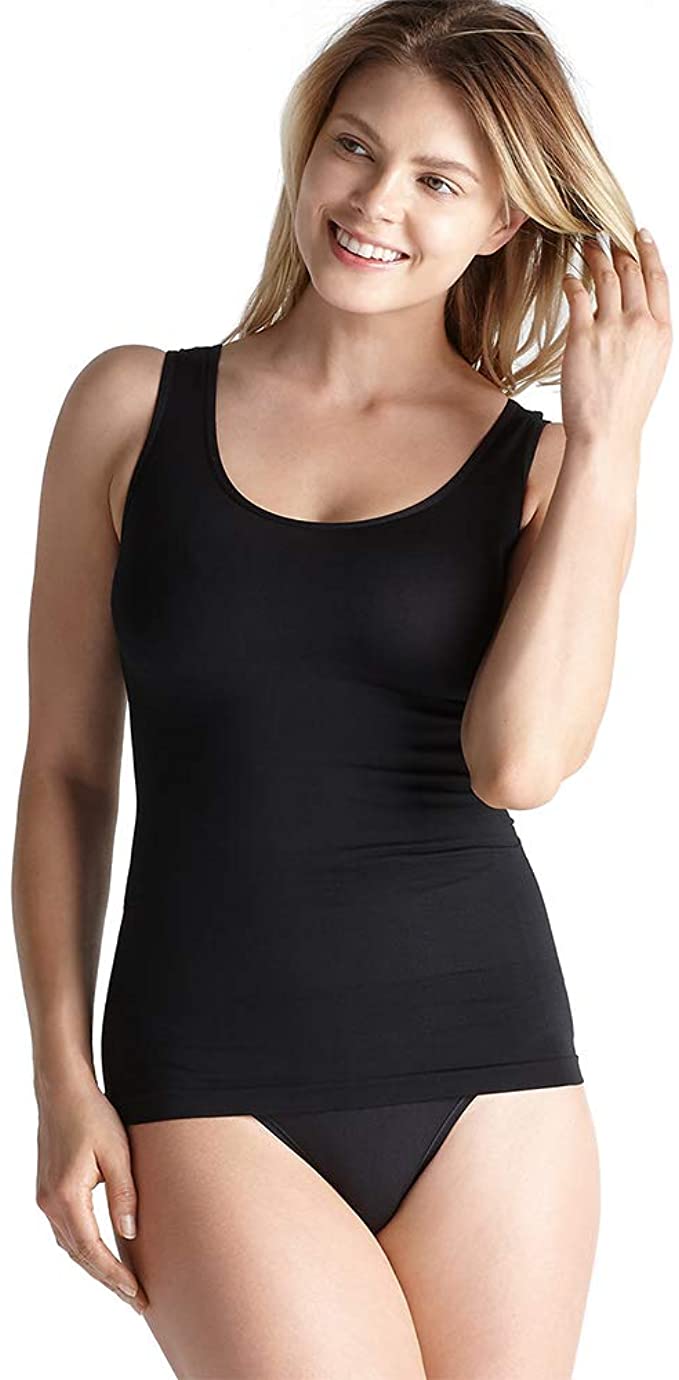 Lena Seamless Shapewear Tank-top
For extra comfort and shaping, you can wear this moderate-compression shapewear tank-top with your own bra. This is especially helpful to those who wear up to a G-cup, as it doesn't squash down your bust. We found it a great option to wear under any sweater, jacket or top, as it has extra control around the midriff and leaves your bust in its natural shape. So you get a smooth, slimmer waist and a super overall shape
8. SlimMe Slimming Arm Shaper – Best Arm-Slimming Shapewear Sleeves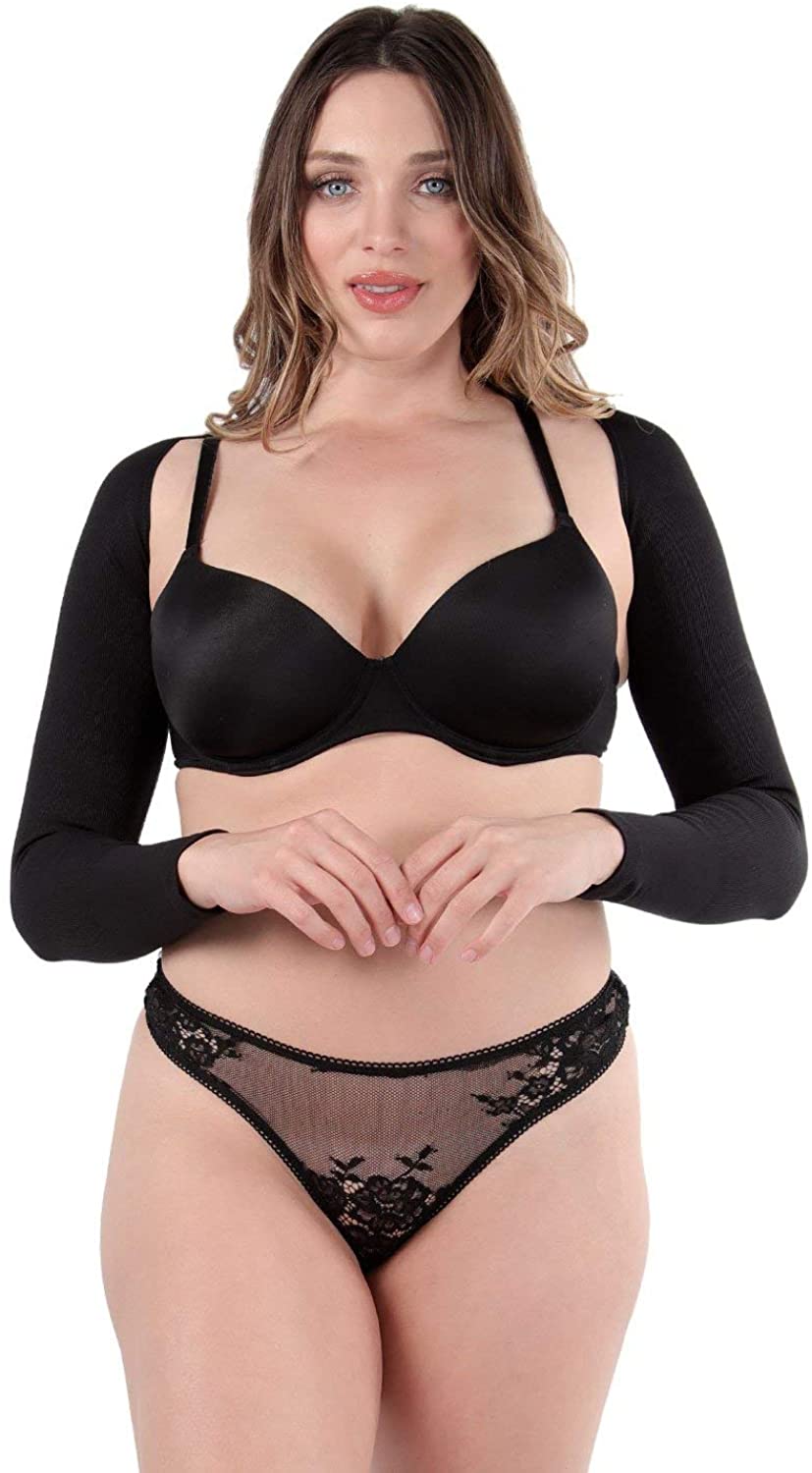 Reach Arm-Slimming Shaper
Extra arm-wobble and under-arm flesh is a real problem for many women and yet there aren't many shapewear garments targeted at this important body part. So this fine-material 'shrug' or 'bolero' style 'arm-slimmer' is a real find. You just pop it on like a bolero, so it stays in place all day/evening.
And it compresses and smooths loose arm-flesh, so you can wear long-sleeved frocks and tops with complete confidence!
9. Best Lacy Bodysuit Shapewear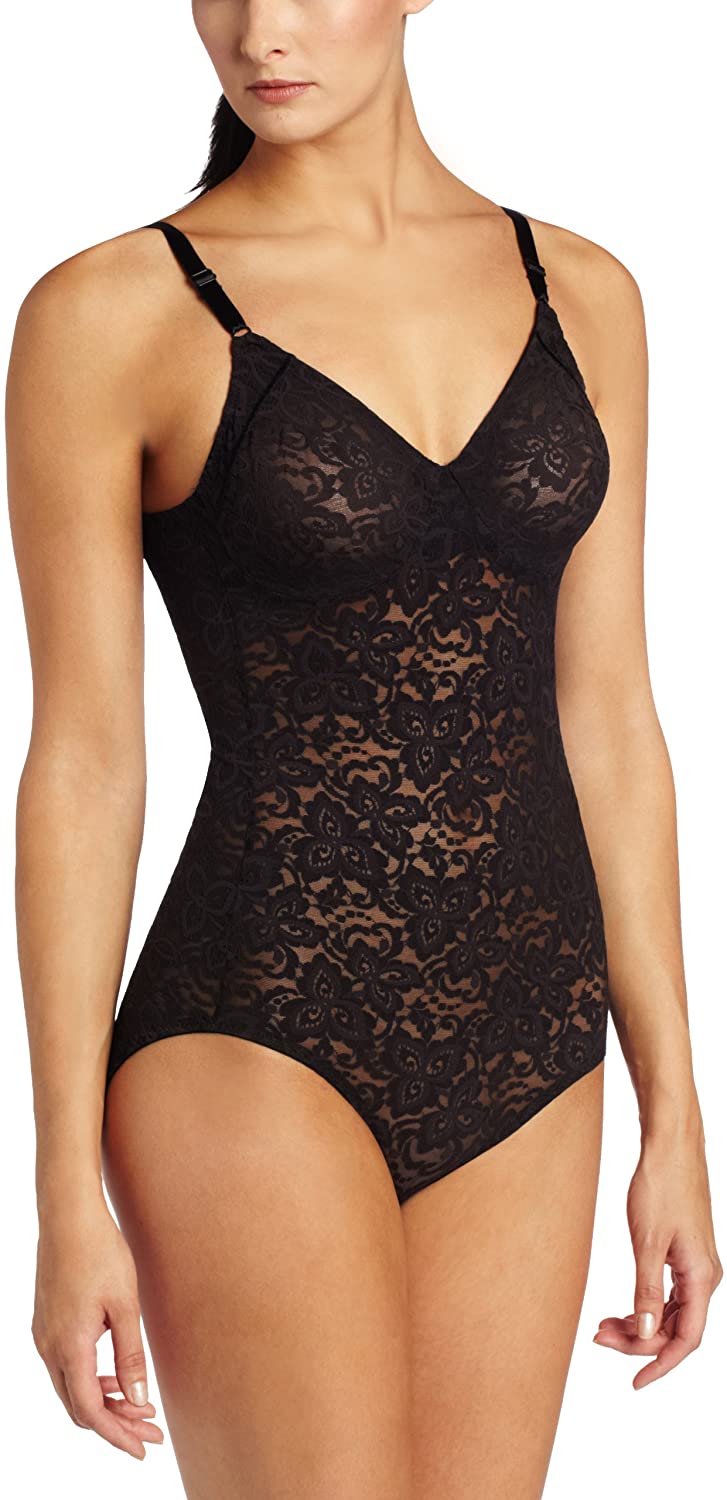 Lace 'N Smooth Body Briefer
This lovely lacy all-in-one bodysuit is the best way to get an overall smooth body silhouette. This is because there are no gaps for little bulges to push through, which you can get with separate shapewear tops and bottoms. It has a gusset-fastener for easy 'comfort breaks'. And the Lace 'N' Smooth Body Briefer is suitable for small – medium busts, having a fine lining layer in the bra-cups to replace your usual bra.
We loved its glamorous look and the open-weave lace fabric also makes it cooler to wear.
10. Best Post-partum Tummy Shapewear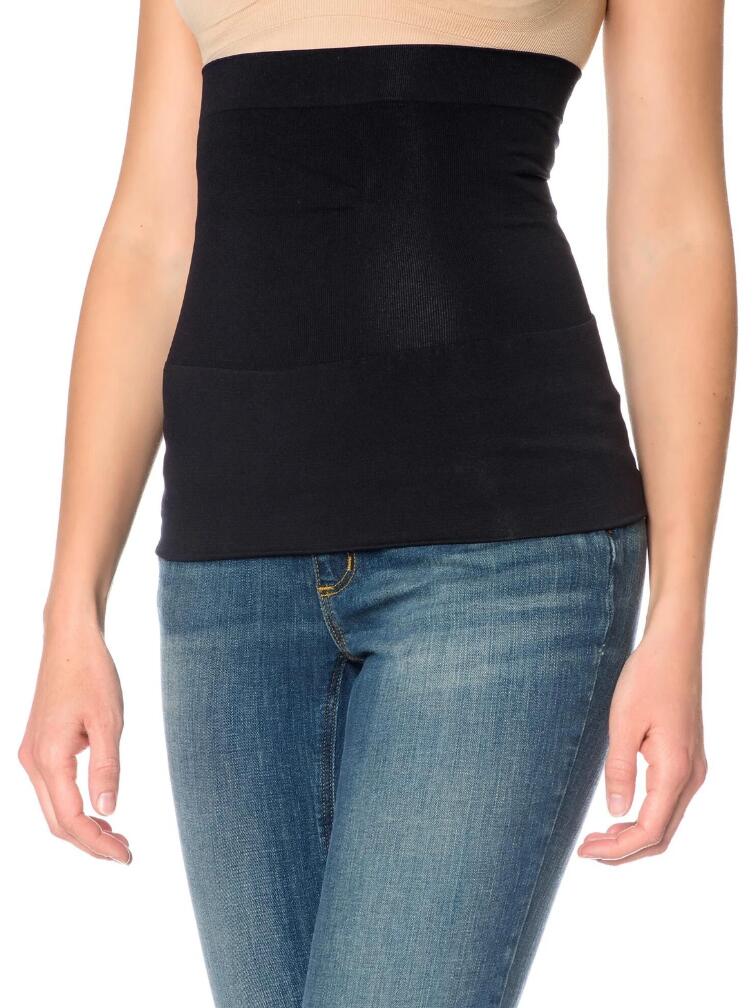 Designed especially to provide comfort for new mothers who may have had a C-section or just need tummy support after giving birth, the Bounceback Post-Pregnancy Tummy Transformer is made of super-soft fabric. And that makes this shapewear item especially comfortable to wear for long periods of time.
It's also suitable for any woman who's fighting to get control of a flabby tum, without having the constriction of a shapewear brief or shorts.
And remember, most of the beautiful bodies you see on celebrities are secretly being molded by hidden shapers, so this instant body transformation is available to all of us!