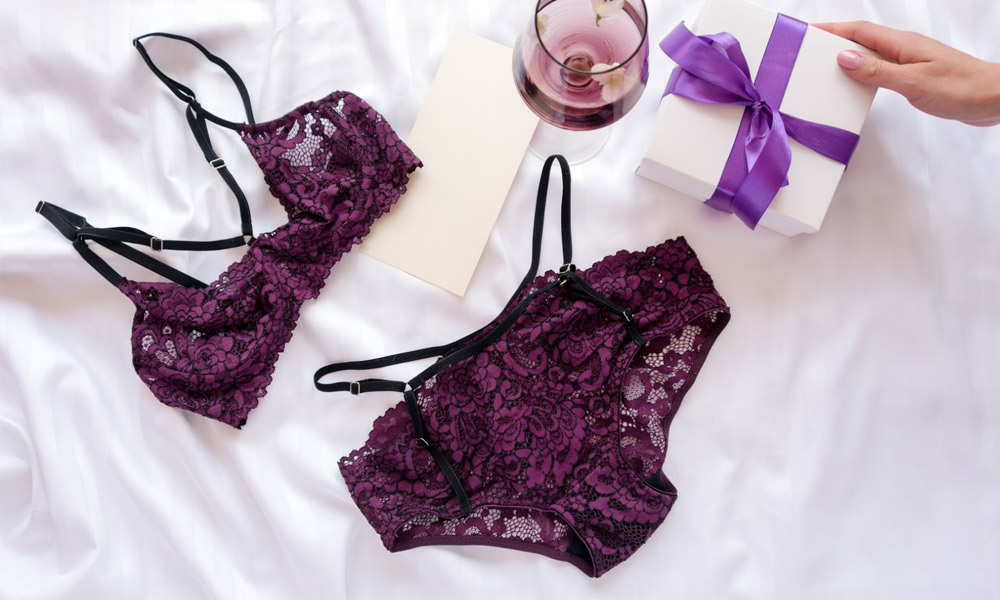 Nowadays, underwear is more than just an extra piece of clothing to provide women support, cover, and comfort. If you don't believe in this, go ahead and take a trip to your trusted underwear shop. Surely, you'll find panties and bras in different sizes, colors, styles, fabrics, and even shapes. There's certainly a choice for every type and preference. Beyond the trend, however, your underwear should make you more comfortable and sexier.
When you shop for underwear, do you think about your options that much? Or do you just pick anything at random? While the undergarment isn't visible, it doesn't mean you should just go along and rush the buy. If you can have sexy, figure-defining, cheeky underwear, then why not give yourself this privilege? Check this out.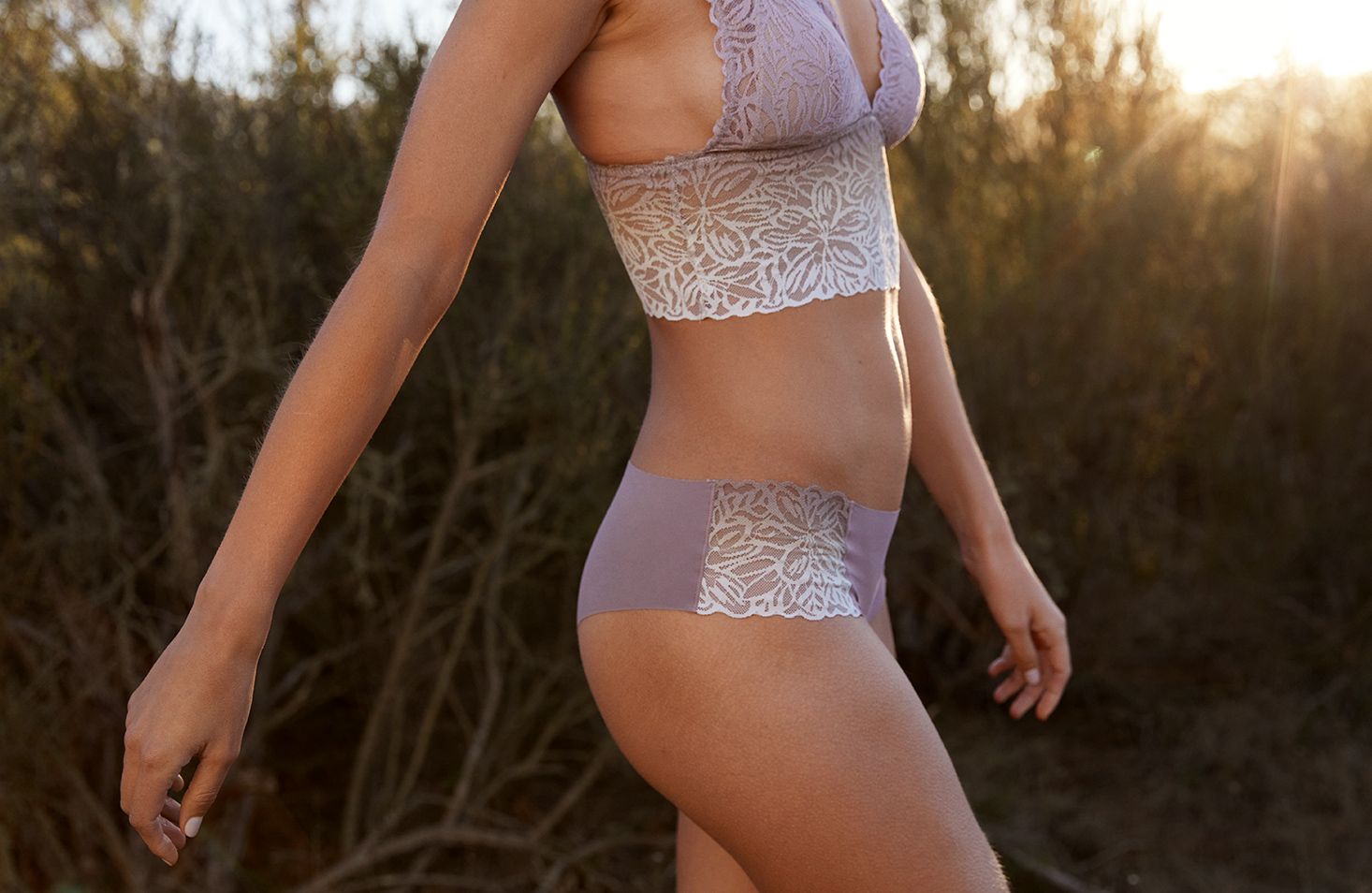 Choosing The Right Fit
Even if you've mostly been at home this year, it doesn't mean you can continue wearing those granny panties. They've certainly had their time, but provide yourself the gift of new lingerie, starting with these tips on how to pick the right one:
Choose The Suitable Fabric And Trim
Fabric refers to what your underwear is made of, while the trim is what holds your underwear together. As a basic starting point, these two are important considerations.
It's safe to say the most common fabric for underwear is cotton. From the time you were a little girl, surely, you've got a collection of cotton underwear. And this is for a good reason—it's very comfortable. So, if you're looking for underwear to take you through long days, then cotton is the way to go.
As for the trim, the most common options are elastic, piping and lace. The key to choosing the right one is that it should stretch in the same manner as the fabric does, but not be irritating towards your skin.
Get The Right Measure
Usually, plus-sized women might feel like they don't belong inside sexy underwear. This is not entirely true as every woman can be sexy in their underwear, given that it's well-fitted for their body shape.
As you shop, it's best to have a friend with you who can measure your body, so you can bring home the perfect underwear fit for you. If you're unsure, don't hesitate to ask the sales representatives from EBY and other outlets as they'll surely be able to help you out.
Getting the right fit is very important, and this is one sure way to have confidence in what you are wearing.
Consider Your Vaginal Health
A part of looking and feeling sexy in your underwear means you don't have a dark vaginal area, and most importantly, it doesn't smell bad down there.
If you've got a sensitive vaginal area as identified by your OB-GYN, you've got to be very particular about choosing the right undergarment for your vaginal health.
For instance, women who are naturally prone to infection, rashes, and irritation might want to avoid non-breathable fabric which can be tightening such as lycra and nylon.
Be Particular About The Seams And Stitching
Another part of the underwear you should be very particular about is the stitching. You have to be very picky about these as bad stitching and seams could be chafing.
As you shop, go through the stitching and ask yourself the following questions:
Is there any loose stitching?
Is the fabric folded over, and then stitched?
Does the seam stretch as much as the fabric itself does?
A red flag when answering these questions is when you stretch the underwear and the seams rip. It's an indication that the stitching is bad, and there's nothing sexy about that.
Avoid Underwear That's Too Tight
Even if you're wearing tight-fitting and body-flattering underwear, if it's too tight, you still won't look great. Lumps and bulges are going to form beneath your clothing. If done regularly, this can lead your skin to chafe and get irritated.
A good way to determine whether or not your underwear's too tight is if it starts to leave marks on your skin. At the same time, tight underwear will also get you feeling sweaty, and it wouldn't boost your confidence.
Check Through The Gusset
The gusset refers to the part of your underwear where your crotch sits. Depending on the brand you're buying underwear from, the gusset can either be the same or a different fabric as the rest of the underwear.
This part is very important since it's what'll keep your underwear hygienic. Even if you opt for lace underwear, the gusset should at least still be made of cotton or any other comfortable material.
Choose The Type You're Comfortable And Flattering In
In the earlier parts of this article, it was highlighted that there are many styles of underwear to choose from. This works to be an advantage, as you're guaranteed to find one that's flattering for your body shape.
Remember, there's nothing sexier than confidence, and the same holds for your underwear. When you take off your clothes, you should be able to look at yourself with poise, even with what little piece of clothing you have left.
That being said, these are some of the most popular underwear types:
Boy shorts. These are to women what boxers are to men. Unlike your regular panties, it goes a little lower below your hip.
While this option may seem too much for some women, it can also be a favored choice, particularly when you're wearing tight-fitting jeans and white-colored jeans. In this way, there won't be any unpleasant underwear marks.
This is the mix between boy shorts and a bikini.
Conclusion
With these tips, you can now navigate through aisles of panties and bras and choose the best option for yourself. From cotton and lace to boxers and thongs, the choices are just numerous.
You can go ahead and enjoy the underwear shopping experience now just as much as you also enjoy buying other clothing with these ideas in mind. Balance comfort and fashion, so you can finally fit into that sexy and cheeky underwear you may have long wanted to have. Find more style tips on herstylecode.com