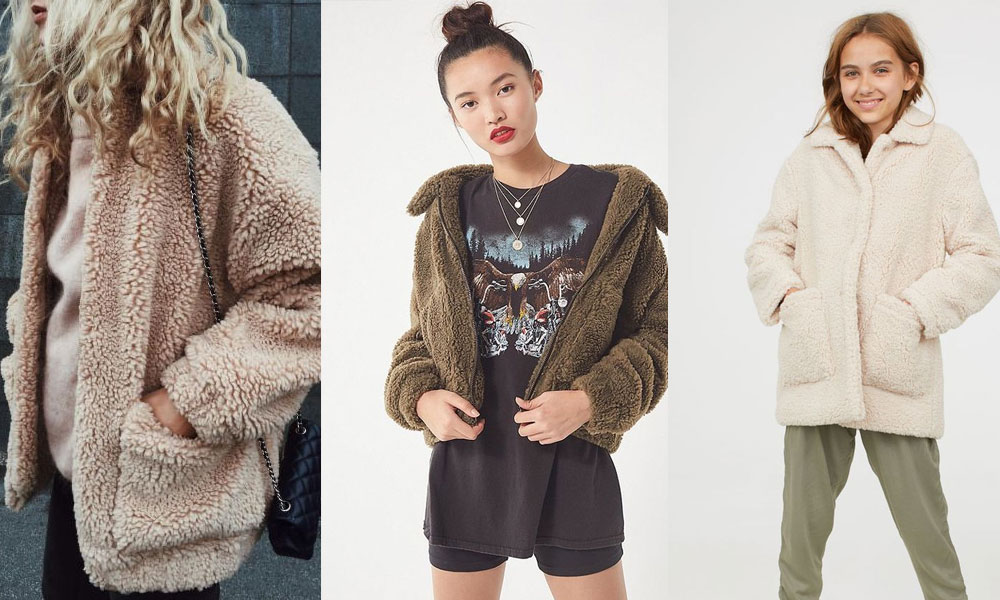 When the weather gets colder and winter begins, there are few things more comforting than a super soft, cozy jacket. Quality soft outerwear offers portable coziness that you can take with you anywhere you go.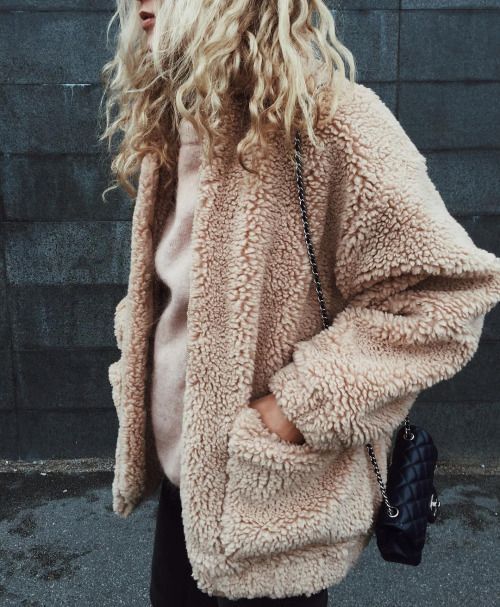 via
Getting out of bed on cold, dark winter mornings might be tough, but having a cozy jacket waiting for you in your closet makes it easier. These five ultra-soft jackets feel like wearable blankets, but their trendy designs blend together style and comfort to make them versatile staples in your winter wardrobe.
1. Urban Outfitters Cropped Teddy Jacket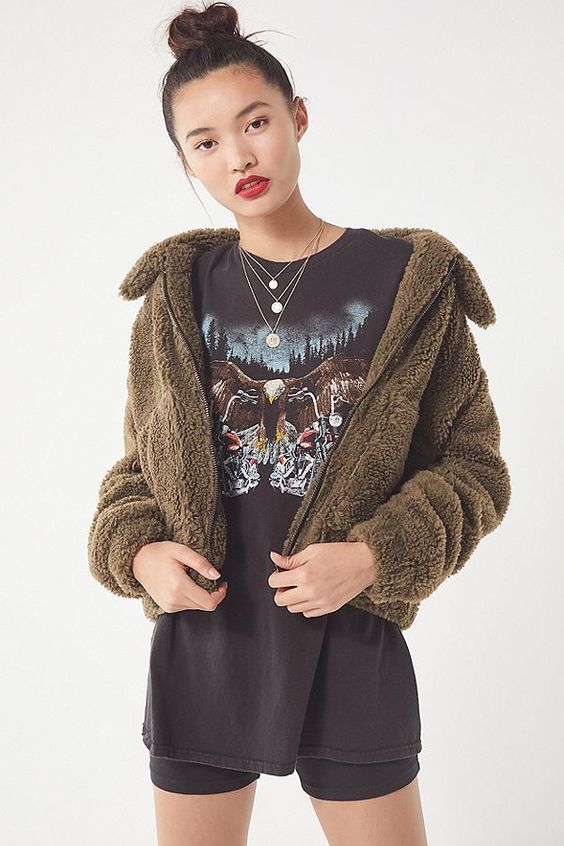 via
You'll feel like you're wrapped in a teddy bear when you wear this teddy jacket from Urban Outfitters. It is made from soft Sherpa-like material with a convenient zipper front and functional large pouch pockets for storing all your winter essentials.
Its cropped cut and pointed collar add a trendy finish to this jacket and keeps your shape from getting lost underneath it. An elastic hem and dropped long sleeves help this jacket provide a better, more flattering fit. This jacket is available in olive, gray, black, and multiple other soft, neutral colors.
2. Levi's Wool Top Coat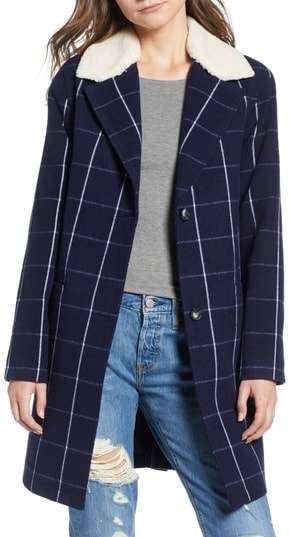 via
The slim silhouette of this long wool top coat from Levi's is elegant and flattering but still ultra-soft and cozy.
Its wool-blend material is very warm, and its faux-fur accent collar adds extra coziness. A button-up front, open collar, and plaid design gives this warm coat a trendy finish. This long coat is available in gray and navy plaid patterns.
3. Free People So Soft Peacoat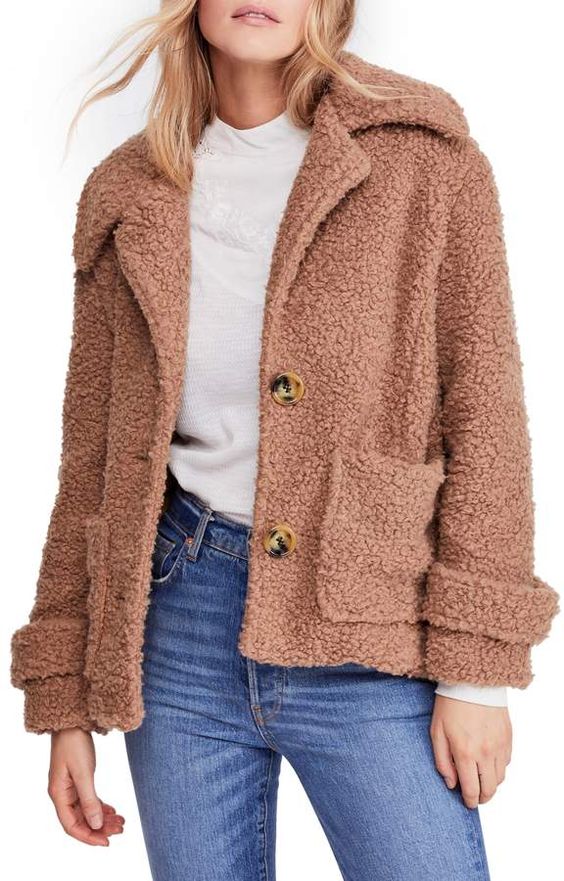 via
This ultra-stylish peacoat from Free People is the perfect cozy addition to any trendy winter outfit. Its warm, fuzzy fleece material and cropped silhouette put a chic, boho twist on the classic peacoat design.
Accents–a round, spread collar, front patch pockets, banded long sleeves, and large front buttons–set this coat apart and transform it into a statement piece in your cozy winter wardrobe.
Inner lining helps this coat retain warmth and protect you from cold winter weather outside.
4. H&M Pile Coat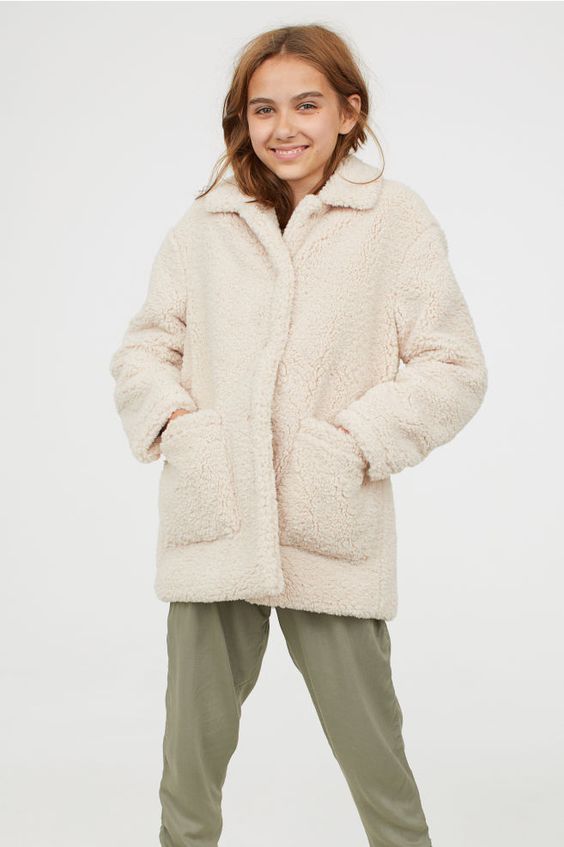 via
This pile coat from H&M is an oversized winter coat and a soft pile jacket all in one. Its thick pile material is ultra-soft and cozy, and its structure gives it a trendy finish and prevents it from looking shapeless.
A pointed collar and large patch front pockets add functionality to this jacket and set it apart from other pile jackets with less structure. Snap fasteners down the front protect you from the cold and keep warmth close to your body. The light beige color of this pile jacket is dirt-resistant for durability and complements virtually anything in your closet.
5. Levi's Faux Shearling Jacket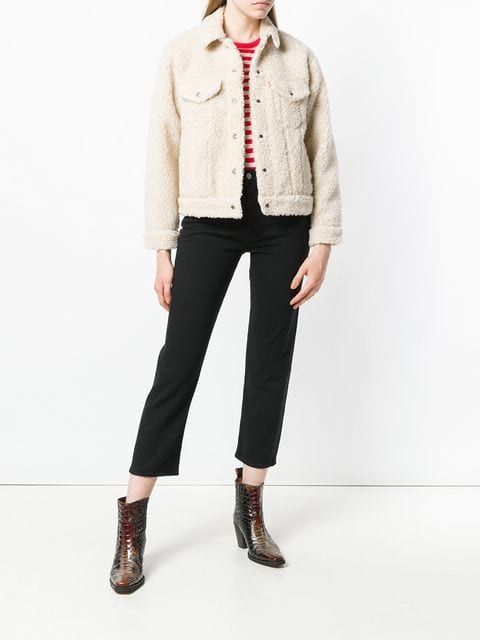 via
This faux shearling jacket puts an ultra-cozy twist on the vintage-inspired shape of classic Levi's denim jackets.
A collar, double front pockets, and classic brass snap closures in front give this jacket character and structure that prevent your shape from getting lost under its ultra-fuzzy design.