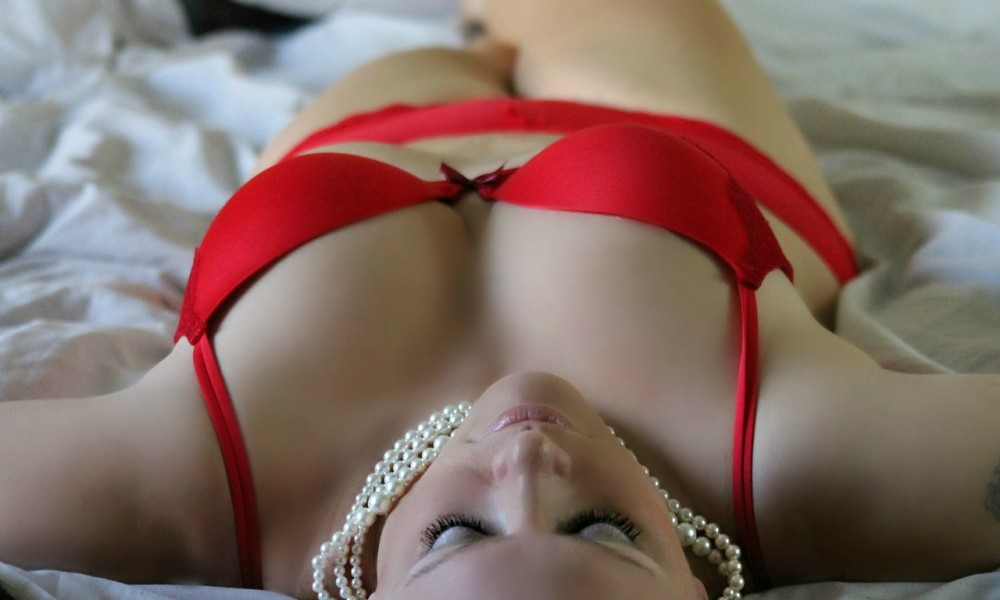 A bra is a major component of a woman's everyday attire. Most women faithfully wear a bra under their clothing every single day of their lives from the time they hit puberty onward. You might not think too much about your bra when you put it on every morning, but your bras are a big part of your life. When you think about it that way, it makes sense that choosing a bra for yourself carefully and correctly is of the utmost importance.

There are so many different types of bras that it's sometimes hard to keep track of them all. Most women have an entire drawer (or two) devoted solely to various bras: strapless bras, bralettes, demi bras, full coverage bras, etc. However, many of those bras probably get worn very infrequently (or even never). Have you ever bought a bra and realized a year or two later that you never ended up actually wearing it after its maiden voyage around your ribcage? That happens when you don't know how to pick out a bra for yourself that actually fulfills your needs. Prevent the tragic fate of misfit bras that live out their lives unwanted and rejected in the back of your underwear drawer. Learn how to choose a bra that really works for you.
Fit Is Important, But It's Not Everything
It is a very common misconception that fit is the only thing that matters when it comes to finding the ideal bra for you. According to common statistics, eighty percent of women walk around every day wearing bras that don't actually fit them. When you keep that statistic in mind, it's easy to start believing that managing to find a well-fitting bra should be your highest standard. The size and fit of your bra is extremely important. If your bra doesn't fit you, it's definitely not the right one for you. It is true that your first priority when you go bra shopping is to find a bra that fits you and fits you really well.
Know Fitting Tricks
There is much more to finding a bra that really fits you than knowing your numerical band and cup size off the top of your head. When you march into the store where you plan to buy a new bra, you should be armed with a load of fitting tricks in your brain that will help you find a bra that truly fits you.
Every woman should visit a store whose sole purpose is to sell underwear (think Victoria's Secret) at least once in her life. Even if you're a die-hard department store shopper, make it a point to take a trip to the best lingerie shop in your area. When you're at the bra store, make sure to take advantage of all of the resources they offer there.
The best thing about bra stores is that bras are all they sell (along with bodysuits and panties, perhaps). Therefore, the employees are generally trained in the art of measuring women and matching them with the perfect bra. Don't be shy with these employees, either. They're there to help; it's their job. Let them professionally measure you, tell them what you're looking for in a bra, allow them to make suggestions for products and check the fit of the bras you try on while you're wearing them. There's a reason eighty percent of women wear bras that don't fit; it's hard to figure out whether or not a bra actually fits you. Put yourself in the presence of professionals who know more than you and take advantage of their expertise.
If you find yourself shopping for a bra without a bra-fitting professional outside your dressing-room door, you should know how to quickly check the fit of the bras you try on by yourself. Every time you try on a bra, check for key signs that it's a misfit. If the cups of the bra gap, if your boobs spill over the cups of the bra, if the straps fall off your shoulders, or if the straps dig into your skin, nix the bra immediately.
Consider Other Factors
Knowing how to find a bra that fits you correctly is key. Just because your bra fits you well doesn't mean that it's the right bra for you. Many women think that as long as they know how to measure themselves and keep track of their bra size, their worries about finding the right bra are over. On the contrary, there are multiple factors that should affect your decision when choosing a bra.
Different women have different bodies and different lifestyles, both of which significantly affect which type of bra you should choose. Educate yourself on the different types of bras on the market before you start shopping. Read about the benefits of a demi bra versus a full coverage bra. Make yourself an expert on the advantages and disadvantages of a minimizer bra. The type of bra you buy really does matter. It is guaranteed to affect your satisfaction with your new bra for better or for worse. Take the time to make sure the bra you buy fulfills the comfort and support needs of your unique body and lifestyle.
Every bra you ever buy should be really and truly comfortable. That lace lingerie bra in the store window might be gorgeous. But if the wire bow on the front digs into your sternum, put it back on the shelf immediately. You have to spend all day with the bra you're wearing strapped tightly around your chest. If it isn't comfortable, you're not going to be comfortable. That lack of comfort will affect your mood all day long in a very bad way. Save your happiness and your sanity; never sacrifice comfort when it comes to a bra.
You're a unique woman and you deserve a bra that complements your body and your needs. Take the time to carefully choose a bra that's really right for you. You'll thank yourself later.