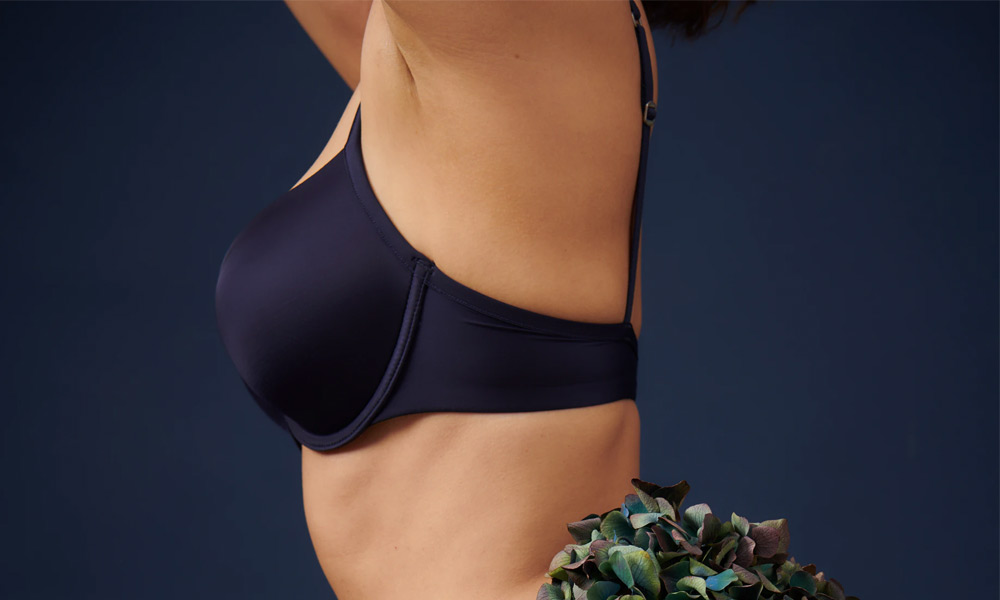 If you are reading this, you are probably wearing the wrong size bra. We've all heard the statistic. "70% of women wear the wrong size bra." Lynetta Coleman said, who is a store manager in the lingerie department at Dillard's at SouthPark Mall. But why is it so hard to find the right size?
Finding your actual bra size is not cut and dry. Our bra size fluctuates throughout our lives, not only during puberty, but also through weight changes, pregnancy, aging, etc.
Even if you think you know what size you wear, it is always a good idea to try different sizes. What fit you two years ago may not fit now. Old bras that used to fit also may have shrunk or got misshapen after washing. That's why it's important to continue measuring yourself and finding the best-fitting bra for you at your current size and shape.
This article provides a guide to find your true bra size, how to take your own measurements, and tips and tricks to find the right bra.
Why find the correct bra size?
It is important to invest in the right underwear. Wearing the correct size bra helps support our breasts and provides comfort throughout the day. A bra that fits well should be practically unnoticeable. This allows you to focus on what matters rather than constantly readjusting your bra or shirt.
The wrong bra can ruin an outfit, make you uncomfortable, and expose parts you don't want to be exposed. Breast pain and back pain can also be caused by wearing an ill-fitting bra. While the solution is easy – wear the right size bra – it is not simple.
How to take your own measurements
The simplest way to take your own measurements is to use a measuring tape. You will use this measuring tape to take down your band size, bust size, and cup size.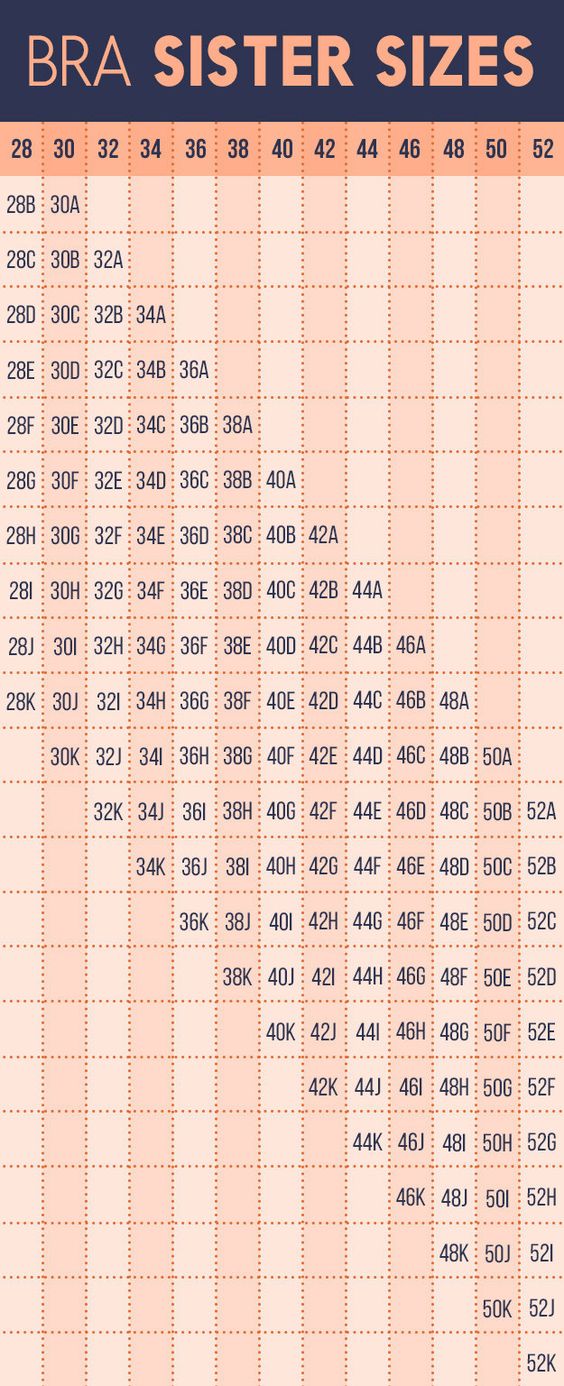 Once you have accurate and up-to-date measurements, it becomes much easier to find bras that fit you just right.
Your band size. While wearing a lightly lined or unpadded bra, use a measuring tape to measure your band size. To do this, wrap the measuring tape snugly around yourself, across your back, so that it is parallel to the ground and directly under your bust. The number of inches rounded down to the nearest inch is your band size.
Your bust size. Again, while wearing an unpadded or lightly lined bra, use a measuring tape to measure across the fullest part of your bust. Keep the measuring tape snugly against yourself and parallel to the ground. Round up to the nearest inch to determine your bust size.
Your cup size. This is the trickiest to measure. The simplest way to measure your cup size is to subtract your band size from your bust size. The difference between these two measurements correlates to your cup size. A one-inch difference is an A cup; two inches is a B cup, and so on. For example, if your band size is 34 and your bust size is 38, the difference is four inches, meaning your cup size is a D.
Here are more details about how to measure your bra size correctly.
Once you have your measurements, it should be much easier to find the right-fitting bra.
The reason finding the right size is so difficult is because there is so much variation between brands. Once you find a bra that fits perfectly, that size is not universal. At another store, your bra size will be totally different. That's why you should consider your measurements an estimation, not a fixed number.
Different bra brands vary in the way they make their bras. The shape of the bra, the size of the cups, the tightness of the bands, and the support provided can all vary for different bra brands or bra stores. That is the main reason it is so difficult for women to find the right bras.
It is best to think of your measurements as an estimation. You do not know if a bra will be the right fit until you try it on and wear it for a while. The best way to figure out which bras fit you best is to try out different sizes and brands. Put new sizes to the test and see which ones are more comfortable and supportive.
Bras also change size and shape in the wash. Even if a bra used to fit perfectly, if it shrunk in the wash and doesn't fit anymore, it is time to get rid of it.
How do you know if your bra fits right?
If you have to ask this question, it is most likely not the perfect fit. The correct size bra will be unnoticeable. If you find yourself constantly adjusting your bra throughout the day, you are not wearing the right size bra.
The correct bra for you will have straps that are loose enough that they don't dig into your shoulders, but tight enough that they stay put. If your straps are adjusted to the tightest fit and are still sliding off or they are adjusted to the loosest fit and are digging into your shoulders, you need a different bra.
The band of your bra should fit snugly. It should be tight enough to support your bust without riding up, but loose enough to be comfortable. You should be able to fit one finger underneath the band comfortably. If your bra is on the loosest hook and feels uncomfortably tight, or if it is on the tightest hook and slides around, you need a new bra.
The underwire of your bra should be directly underneath your breasts. It should also feel comfortable, not like it is digging into you. If the underwire sits on top of your breasts or over your breasts rather than under them, your bra is not the right size.
The cups of your bra should cover your breasts completely. They should not hike up when you lift your arms. There shouldn't be any gaps at all. Gaps are caused by looseness, meaning your cup size is too big. If you find that your breasts "overflow" from the cups of your bra, you need a bigger cup size. If your bra has gaps, you need a smaller cup size.
Consult a professional bra fitter
Each body is different. Don't feel discouraged if you have tried on every size and shape of bra there is and none fit perfectly. It may be that you have an irregular cup size. Stores such as Ann's Bra Shop carry bra sizes that are not found in other stores. They also have professionals who can help you find the correct size for you.
Bra shopping should be a fun experience, but it can be a challenge to figure out which bra works best for you. The best way to find the right bra is to take your measurements and try on a variety of sizes to see what is most comfortable to you.
The right size bra will be comfortable and supportive. It should fit you just right. If it doesn't, keep trying. You only know if it is the right fit once you have worn it for a while.