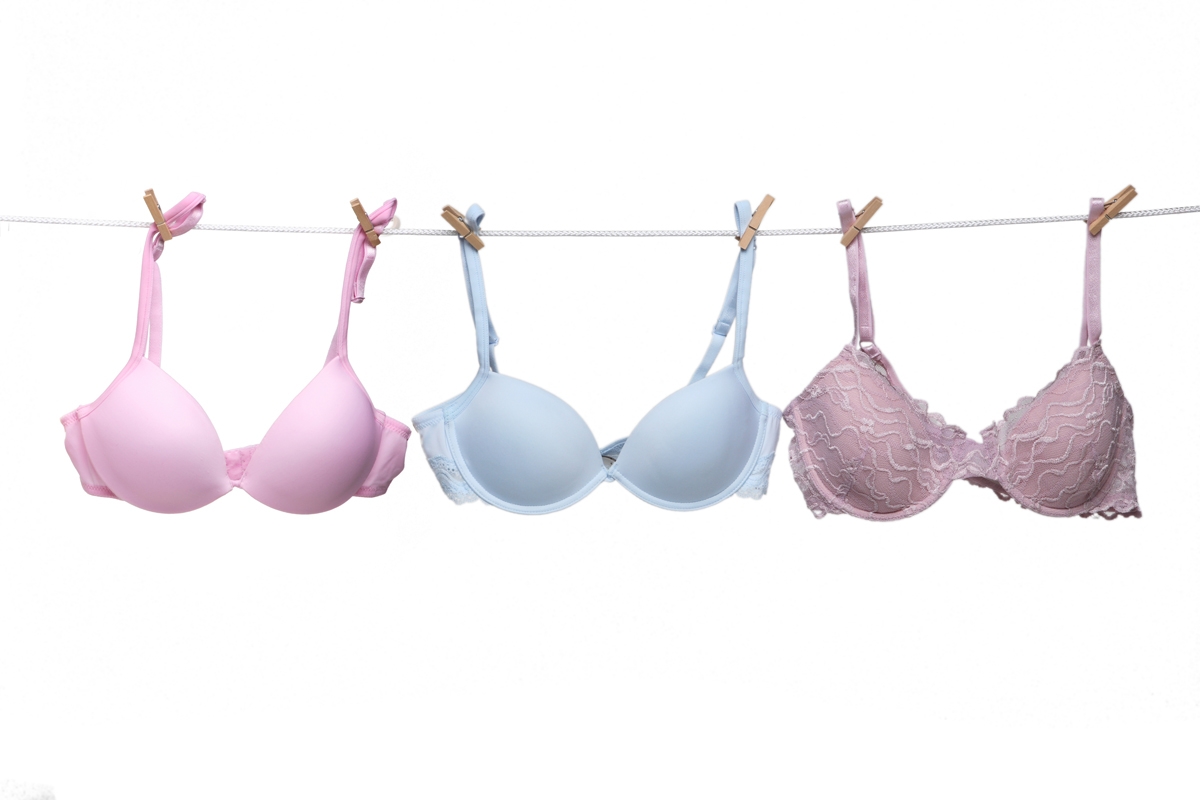 How to stop wearing the wrong bra size in simple steps
How many times have you bought a bra only to find that it was not in your correct size? Either the cups were too small or the back fit you too big. Finding the right bra size is like finding the right husband you search a lifetime for it and once you find it you will never look back. It is also the ultimate confidence booster.
Not only is it flattering for your figure as it can make you appear thinner but your clothing will look better on you as well. Here's the thing a good bra that is the correct size will literally change your life.
Think about it ever since puberty when we were introduced to the torture chamber called a bra we have all dreamed about the moment when you get home and can finally take it off. When you can off your bra and let "them" breathe. Well with a bra that is actually your correct size you will not need to dream about that moment because the right bra is actually comfortable! Yes I said comfortable!  (How to Measure Bra Size & Bra Size Calculator)

The problem with finding the right bra is not knowing your correct sizing. 85% of women are wearing the wrong size bra every single day. The reason being many women have not been measured professionally ever.  And those that have only get professionally measured every 5 years!
I mean who really wants to be fondled by a stranger just to find out their bra size is smaller than they thought! However, it has to be done if if you want to look better and feel even better on the way your clothing looks on you. Here we will inform you of how to choose the right bra for your size.
Get Professionally Measured
The first step to finding the right bra for you is getting professionally measured at a lingerie store. Stores such as Torrid, Victoria Secret or Lane Bryant will measure you for free without you needing to purchase anything. If you find one of these stores near you we would recommend going in and getting measured by a professional.
Once you get measured by a professional they will let you know what is your real size and what bras will work for you. 66% of women have not been measured by a professional in the last 5 years. It is recommended you get your bra professionally measured once a year. As your breast tend to change in size and shape often depending on your weight.
Know What Bra You Want
Knowing the kind of bra that you want is important. Do you want a work bra? A push up bra? A sports bra? A strapless bra or a converting bra to name a few. The more you know about the bra that you want the easier it will be for you to find the one you are looking for that works for you. It is also essential that you know what is the purpose of each bra and what they will do for you. Here is a small guide to lead you in the right direction.
Work bra- A comfortable Bra that gives you all day support
Push Up Bra– A bra that is intended to give your breast a lift while enhancing your cleavage and size.
Sports Bra– A comfortable bra that supports your back and breast while you do activities throughout the day. Such as working out and running.
Padded Bra- A padded bra contains extra padding to give a more voluminous look to breast. Depending on the amount of padding that you want you can increase the appearance your breast by 2-3 sizes.
No padding-A bra that contains no padding. Which means it will not give you the appearance of larger breasts. However, it will still give you the desired lift
Strapless bra– a strapless bra contains no straps which allows you to wear any strapless clothing you may want to wear without having to worry about the straps.
Underwired- A bra that is designed to give you a lift by containing an underwire that should lay flat on your skin.
Although there are numerous different kinds of bras on the market this small guide will help you decide which bra works for you best.
Follow the Rules of Thumb
If you have yet to go get professionally measured but want to go get a new bra either way. There are rules of thumb you should follow.
If you try on a bra and your breast come out of the cups, the cups are too small. What this means is you want to go up one cup size and not a band size.
If you try on a bra and the straps feel a little bit snug it may be time to go up in band size instead of cup size. As long as you follow these rules you will be able to find the perfect bra for you.
Know When you Found the Right Bra
The right bra for you will be comfortable while giving you the support you desire. There will be no bulging coming out of any areas around your bra. Countless times we find a great bra that does everything we need it to do but it creates "armpit fat and backfat".  That wasn't even there. The reason for this is the band is actually too small. When you find the perfect bra, you will notice a difference in how well your body looks in everything you wear.
The right bra will make you look smoother in all the right places it will also give you a comfortable lift. Many times bras that contain underwire hurt or poke your skin. The underwire of your bra should lay flat on your skin without poking you or feeling uncomfortable in any areas.
Finding the right bra has become an easier task if you follow these simple rules. Let us know below any tricks you may have on finding the perfect bra for you.
And here are some tools may help you know your size.
How to Measure Bra Size: Bra Size Calculator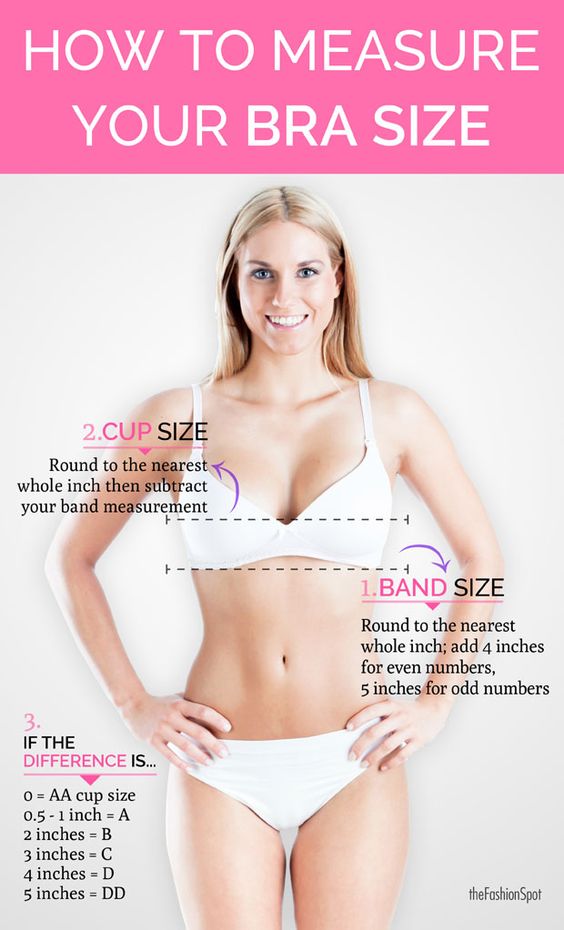 Finding the perfect bra

bra size chart