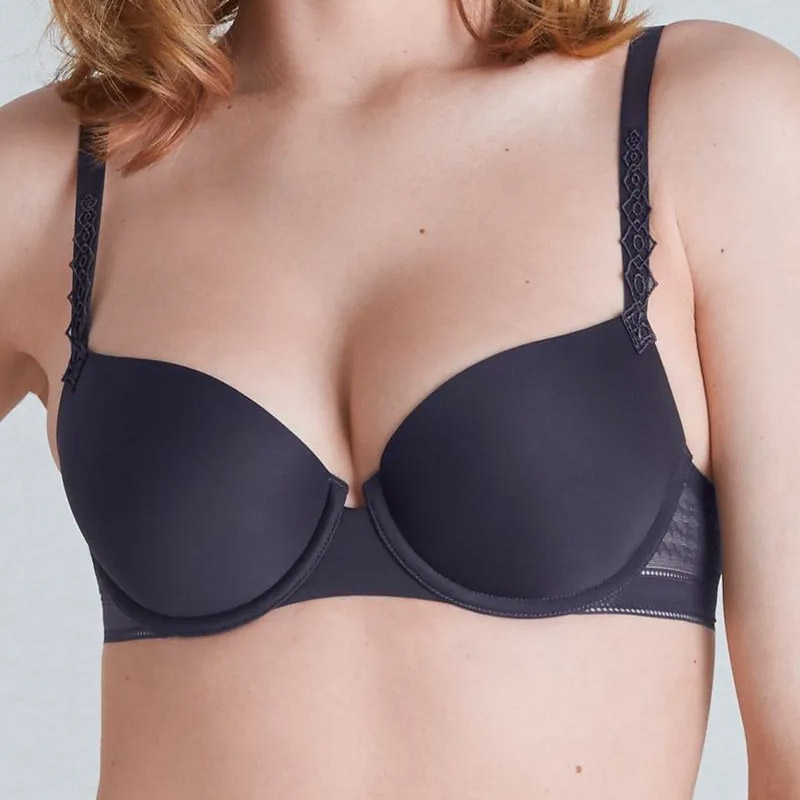 Most of the best demi bras are designed to be comfortable and flattering to women with smaller busts. And so they have a different cup shape from full-cover cups. For instance, demi bras are cut low, to finish approximately one inch above the nipples. But full cover bras cover the whole breast. Balcony bras are also lower cut than full cover cups, but they have a straight-across edge on the cups, and are a little higher than a demi bra.
What are demi bras?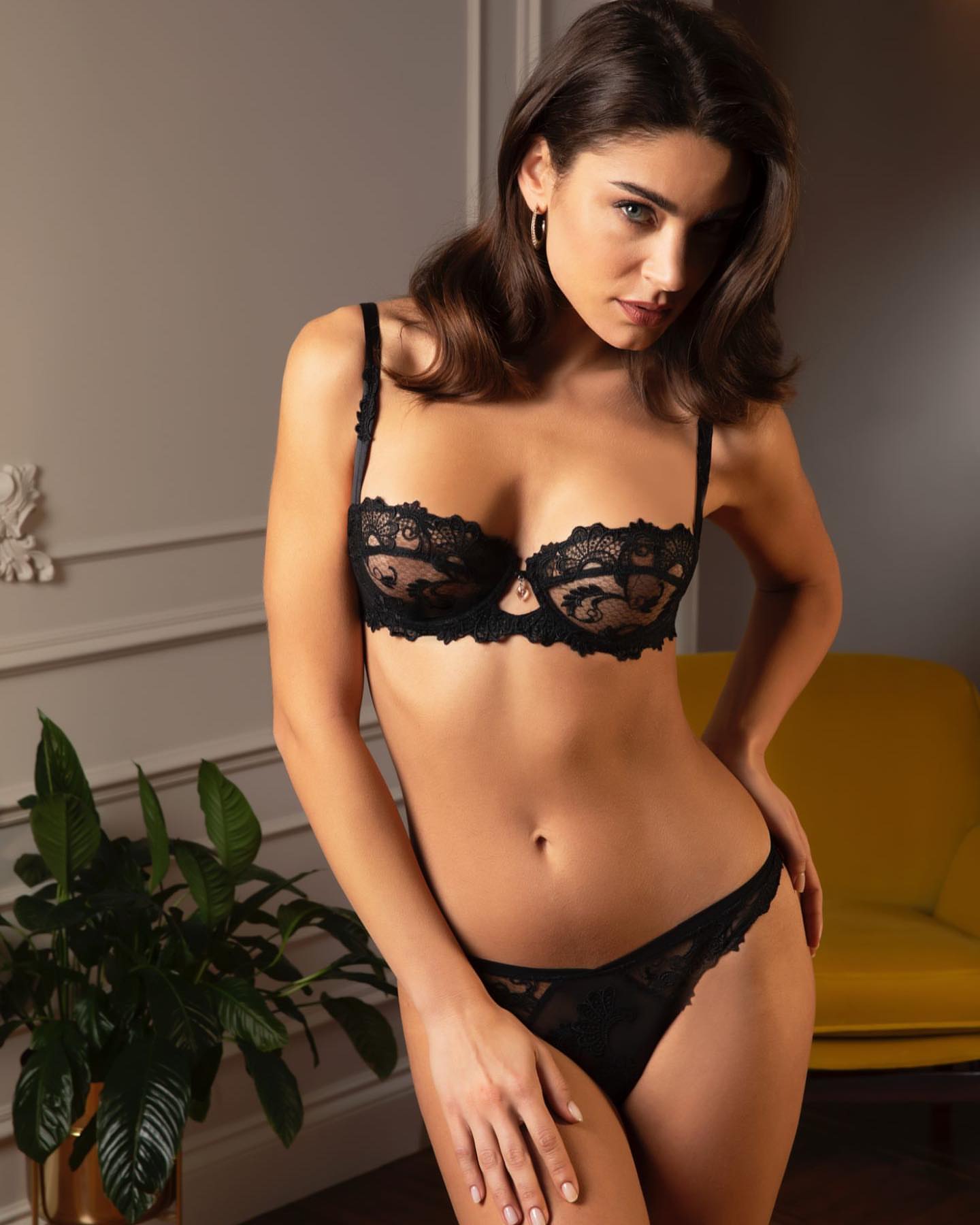 As smaller cup sizes require less support, demi bra cups are cut lower. This makes sure that shallower breasts get the right fit and are more comfortable. And when combined with an underwire and a little padding, the demi bras' V-neckline gently pushes breasts closer together and upwards to produce your best cleavage. Demi bras are most suitable for women with an A – C cup size. But there are a few, more supportive, demi bras for larger breasts and plus size women.
How to choose the best demi bras?
Good question! Online stores are packed with a dizzying array of different bra brands and styles. And there's no doubt that some are better quality than others. But as breasts are so individual, there's really no easy way to find the best fit for you without trying on several different styles or sizes. So HerStyleCode publishes regular reviews from our own testing teams to keep you up to date with the latest and best bras.
Demi-bra reviews from wearers
We use ordinary women who wear each bra for a minimum of two days and then give us their genuine feedback. And out of a long list of bras, we soon come up with a short list of bras that have won most points for comfort, performance, support, fit, quality and appearance.
So if you're looking for a great half-cup/demi-bra read on and buy from the best on offer right now!
1. Best Fitting Demi Bra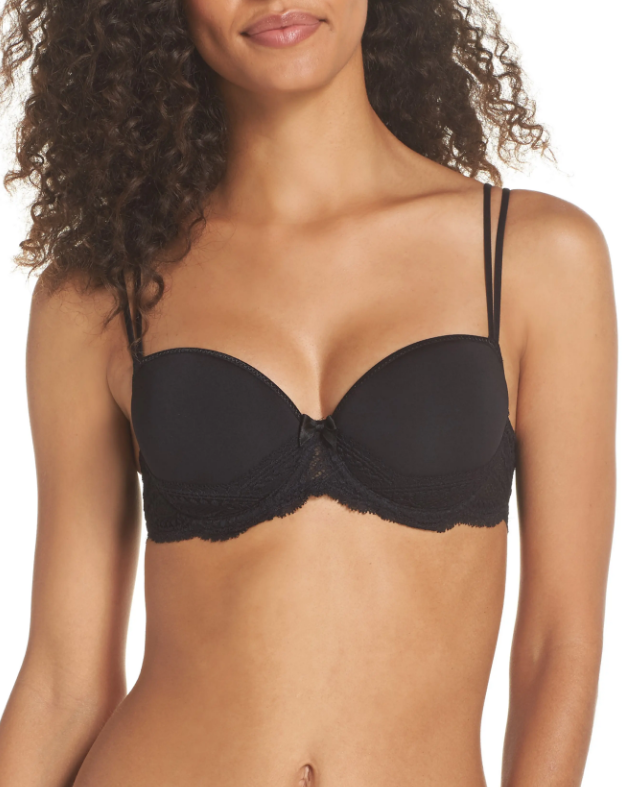 This demi-cup, T-shirt bra is regularly praised for giving a good fit. Small to medium sizes get double spaghetti straps, but there's a broader strap on the D+ cup sizes. The cups fit well and flatter your shape. The lacy band and sides adds femininity to a popular every-day, demi-bra. High quality all round.
Our Testers said the double spaghetti straps, (for sizes A – C only), fit well, don't slip down, and look perfect with spaghetti-strap tops. The D+ testers said the broader straps (shown above) were comfy. The fit was great and this is a comfy, cute and supportive bra. Especially good for women needing a small body band and a DD+ cup size!
2. Best Balconette Demi Bra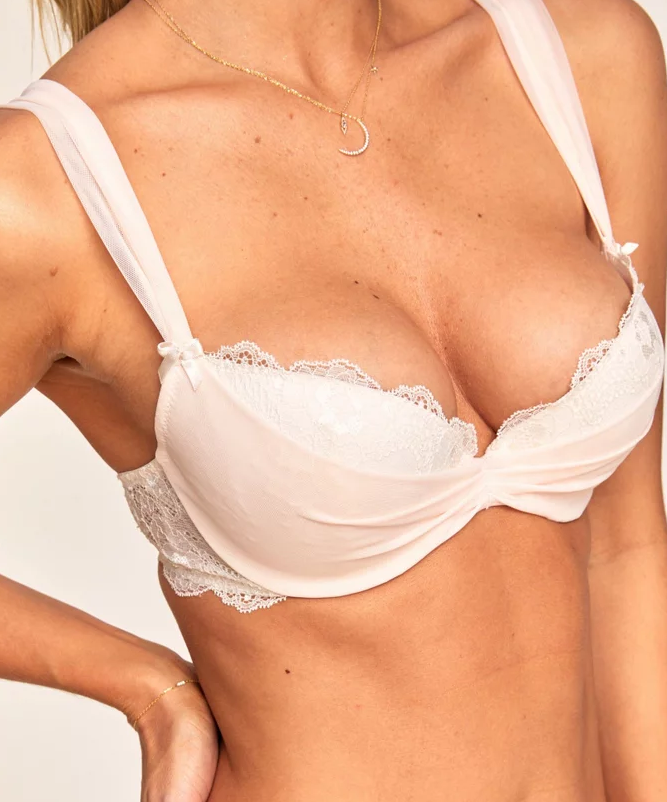 This romantic and sexy, underwired, demi bra is similar in style to a balconette. It has wide-set straps like balconette bras, allowing you to wear a wide- and low-cut neckline. The broad straps mean larger busts get full support, with no pressure on the shoulders. And cute, lace cups create an excellent push-up effect.
Our Testers said they loved wearing this sexy and comfortable bra. And several said it gave them the best push-up they have ever had. Thong/panty available to match. It also fit well and of course, everyone loved the feminine look of this pretty, demi bra with good support!
3. Best Strapless Demi Bra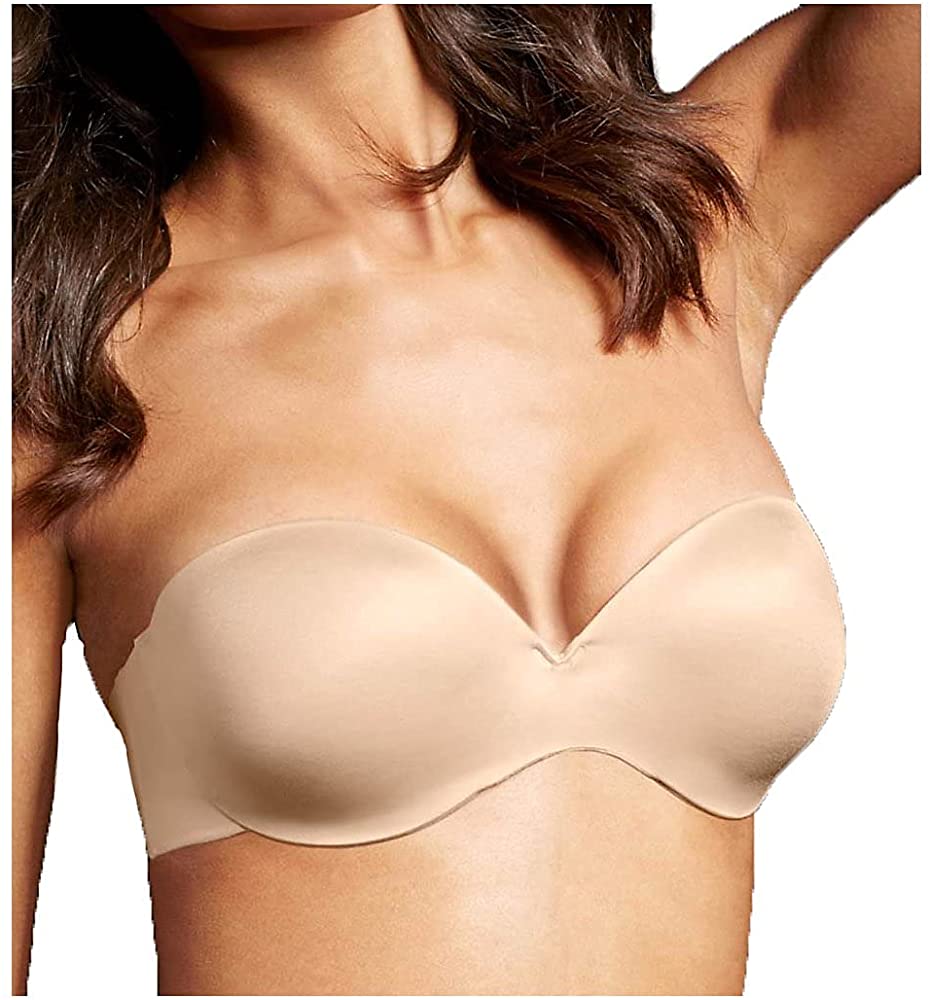 This is a strapless bra with a sweetheart-shaped neckline. It has an encased underwire and the foam-cups are lightly lined. The bra has silicone elastic inside the cups and band, which creates an efficient grip. It comes with extra, removable straps for converting to styles with straps.
Our Testers found this bra more comfortable than a Victoria's Secret equivalent. In particular, the underwire doesn't dig in and is very soft against your skin. It runs true to size. And the padding is graduated, so it's slightly thicker at the bottom for good uplift. It has a good shape, stays up well and looks great under thin fabrics!
4. Best Sexy Lace Demi Bra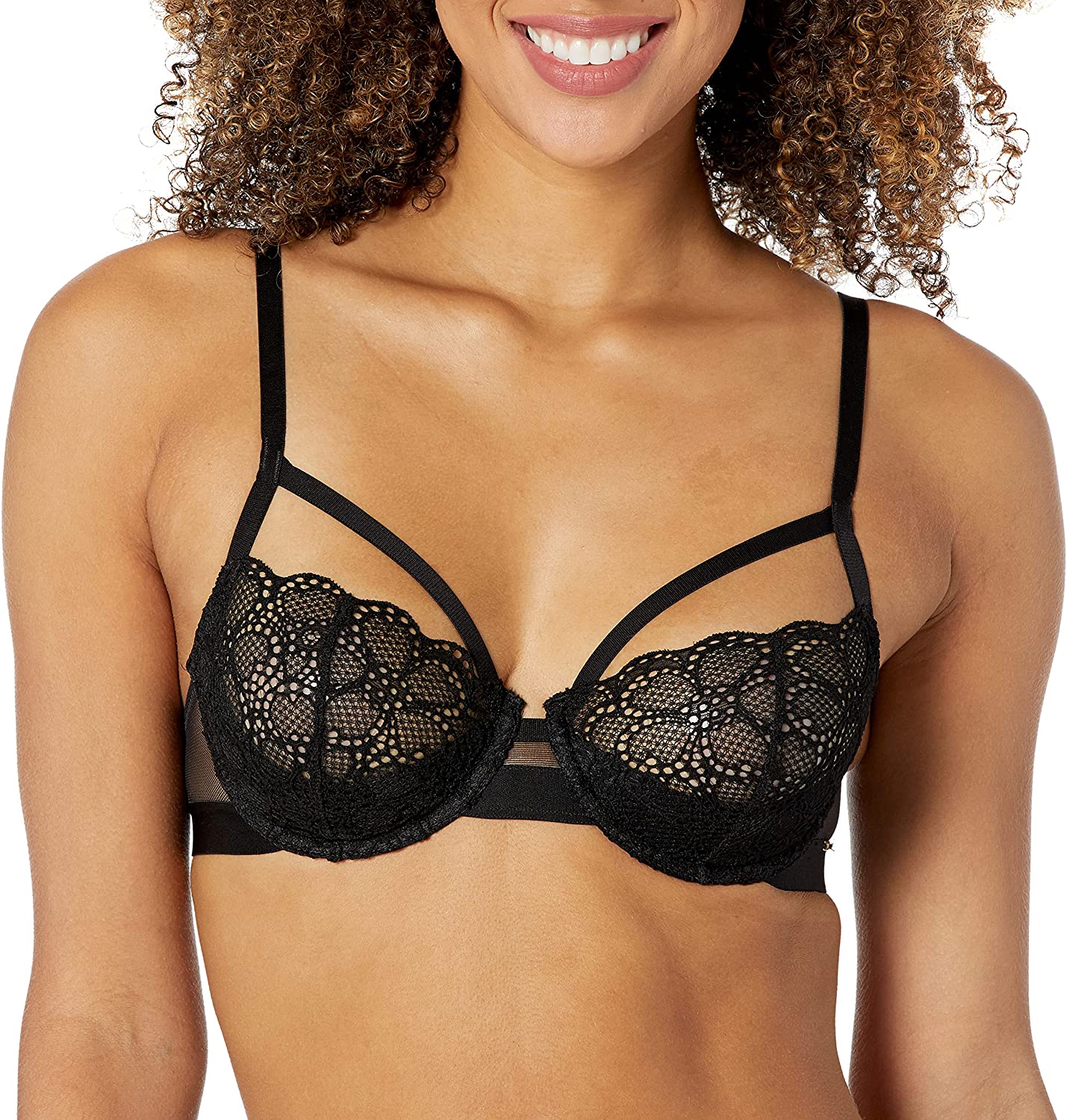 This is a modern, all-over fish-net and lace bra with a lovely, sexy look. It's also a 'cage bra', with decorative band above each cup. The half-cups are foam to give good shaping. And the seamless sides and back in fish-net are soft and attractive.
Our Testers said this bra is extremely sexy and better than their Victoria's Secret bras. The bra is supportive up to a 36DD and 38D and gives a good fit. They also loved how soft and comfortable it is. The lace is modern and the gold details add 'class'. And it's made from good quality materials!
5. Best 'Braless' Unlined Demi Bra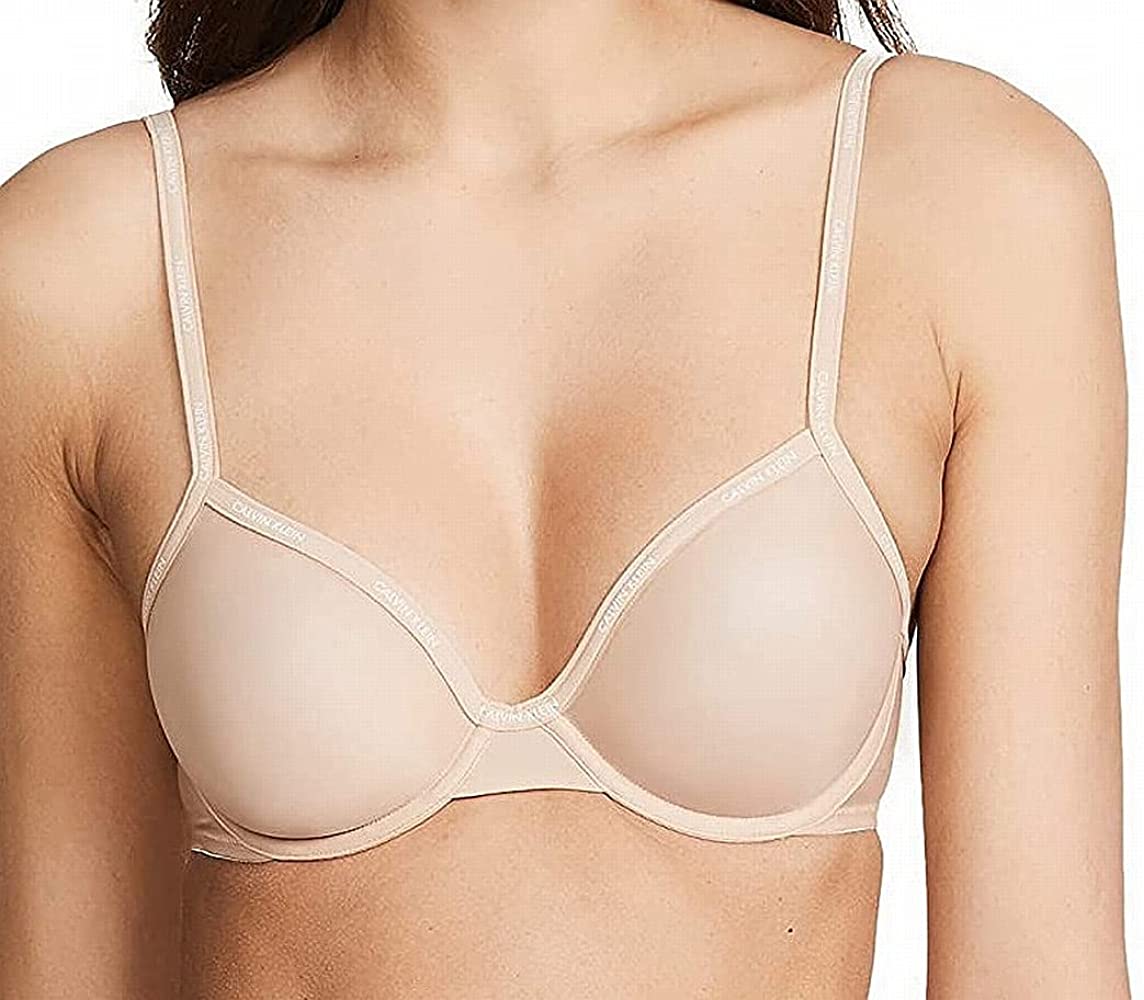 This is a light-weight demi bra with sheer, transparent cups. Most colors have the Calvin Klein logo running along the cups and straps. The cups run a little small, so you may choose to size up one. Suitable for women with a small frame and bust.
Our Testers said the cups are very sexy and see-through. You look braless and perky in a tee-shirt, but more modest than actually being braless. The fit is excellent, and gives great support and shape. It's the ideal, unlined bra for small to medium cup sizes and a comfortable, everyday bra!
6. Best Demi Bra for Plus-sizes & Larger Busts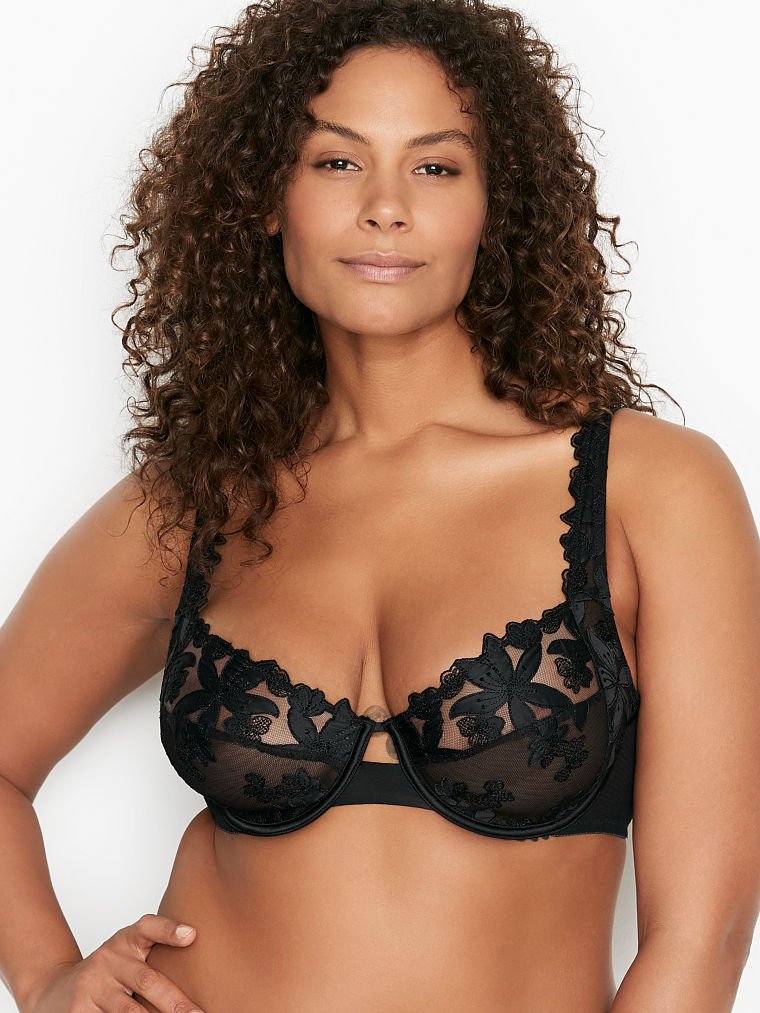 Most demi-cups are worn by women with smaller cup sizes, but why should they have all the fun? Thankfully, V.S. made this sheer, mesh bra in modern lace with a 3-piece cup design for fuller support for large cup sizes up to G. It's unlined and has an underwire.
Our Testers with larger breasts were delighted with the pretty, youthful look this ¾ cup demi bra gave them. They said the fit was great, as the cups cover a little more than the usual half-cup. So no problems with over-spilling. The embroidery is a little stiff to start with, but softens after washing!
7. Best Luxury Demi Bra & Thong Set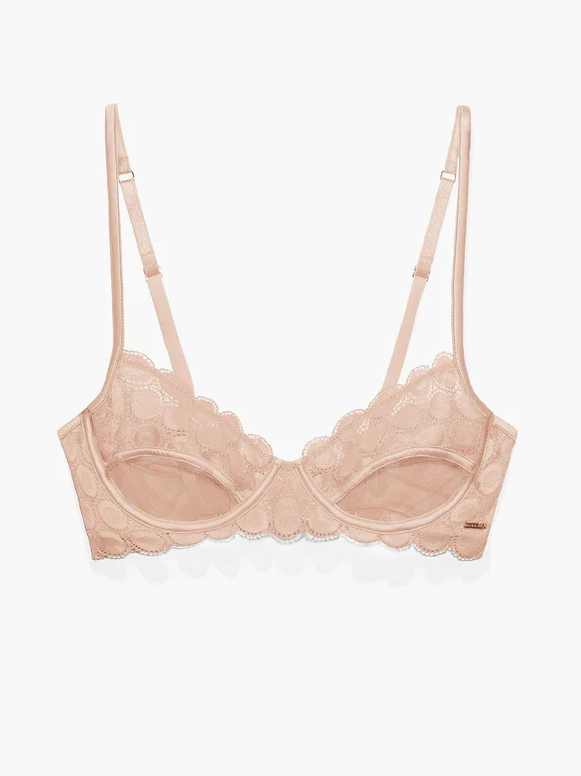 This is an underwired bra with sexy transparent panels in the bottom half of the cups. The metallic lace is soft and modern-looking. And the scalloped edges of the cups look very cute. You can make this a special occasion set, by adding the matching high-leg thong. Makes an excellent gift!
Our Testers all fell in love with this luxurious looking bra. There's no lining, but you get good lift and support from underwired cups. Everyone thought the mesh section of the cups was super-sexy and it fits true to size. It's a very comfortable bra to wear and they thought it was worth the price!
8. Best Plunge & Uplift Demi Bra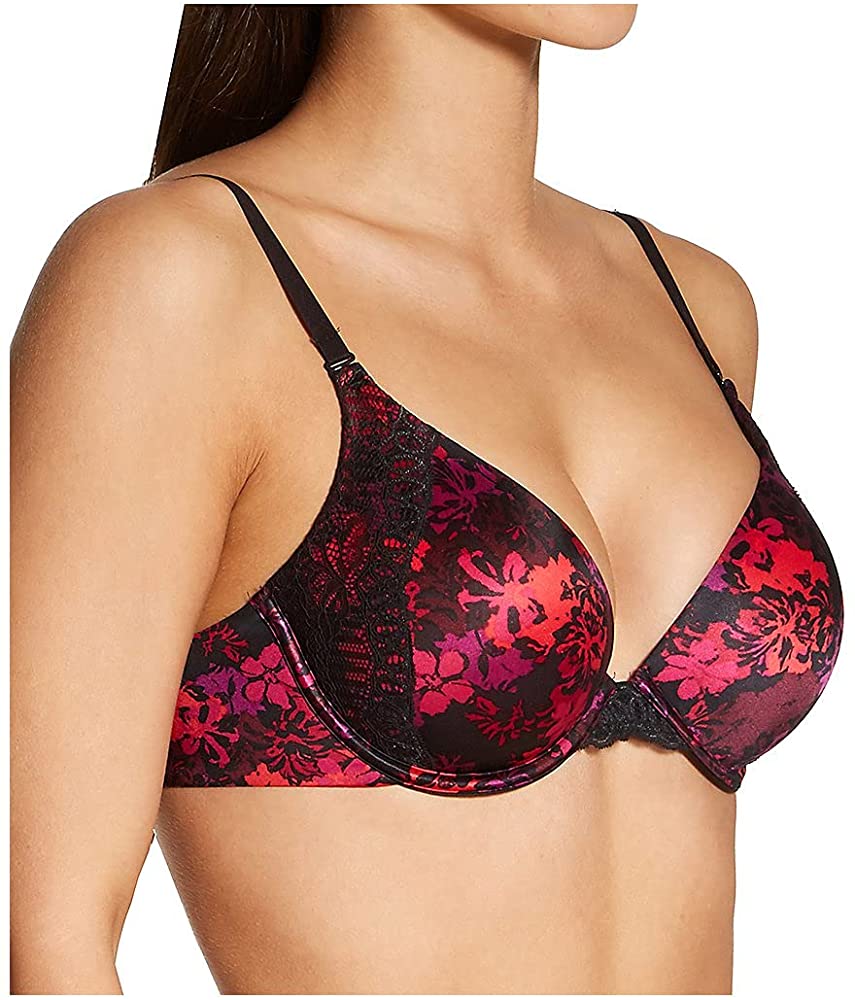 This is a plunge-neckline bra with lace trim around the outer edge of the cups and in the center. The underwired cups have graduated, crescent-shape padding, which is thicker at the bottom and finer at the top-edge. The adjustable straps are wide-set for wide-open necklines. And the surface is smooth under clothing.
Our Testers loved the fit, softness, comfort and support of this bra, which doesn't dig in to your skin. No-one had problems with over-spilling or bulges. They loved the cute range of prints. And a dedicated V.S. bra wearer said she likes this bra much more and has now completely switched to this Maidenform bra!
So, as you can see there's a sexy, comfy demi bra for most sizes. And there's no doubt that demi bras are a favorite bra style with men! So whether you want to add a little extra volume and cleavage, or just show off what you've already got – you'll love wearing one of these 8 best demi bras!
Are you a long-time wearer of demi bras – or is this your first-time purchase? Do you wear a demi every day, or just for wearing under T-shirts and low-cut tops? Let us know what you think about half-cup bras and the extra confidence they give to you. We love to hear your thoughts and opinions! Subscribe to get more bra reviews on herstylecode.com