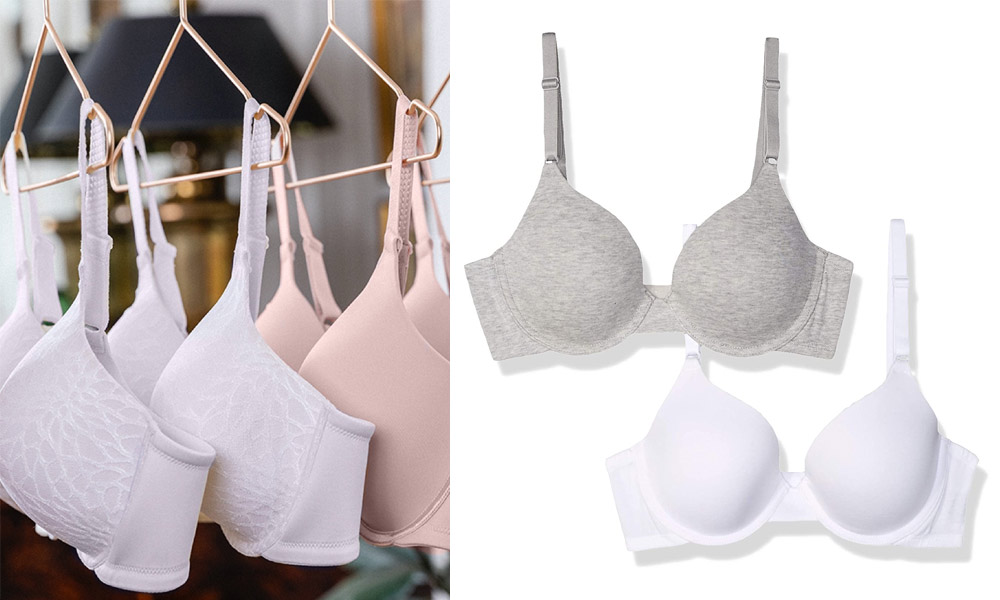 Full coverage bras are often thought of as the best every-day bra. And this is because they give more support than any other types of bra. A full coverage bra encloses the whole breast and doesn't show any cleavage. So for medium to large busts, this means you will get a smoothly rounded shape under clothing with a high neck, with no bulges from cup overspill.
What's special about full-coverage bras?
Plunge, balconette and push-up bras that push breasts up and together to create cleavage are designed to show the top of the breasts/cleavage with low-cut necklines. And so they don't look smooth and natural under clothing like a round-necked T-shirt, as they cause over-spill to larger breasts.
Women who routinely wear a D cup and upwards often prefer full coverage cups, because they give more support, comfort, control and shaping of the bust. However, some women with small breasts get very good results from a full-cover padded bra that creates a fuller contour.
Where to buy the best full-coverage bras?
Well, the online stores are full of hundreds of different styles of full coverage bras and you can drive yourself crazy trying to guess which ones will suit your size and shape. Or you can get into the habit of consulting our HerStyleCode's bra guides!
HerStyleCode runs regular bra testing and review projects using teams of ordinary women. Our Testing Team members wear a range of bras for a minimum of two days each and then give us their honest feedback. We evaluate comfort, support, fit, performance, durability and appearance, and then publish up-to-date guides for readers.
And here is our latest list of 8 Best Bras for Women – Full-Coverage to help you spend your cash wisely and well!
1. Best Plus-Size Everyday Full-Coverage Bras for Women
Playtex – Women's 18-Hour 'Original Comfort Strap' Full-Coverage Bra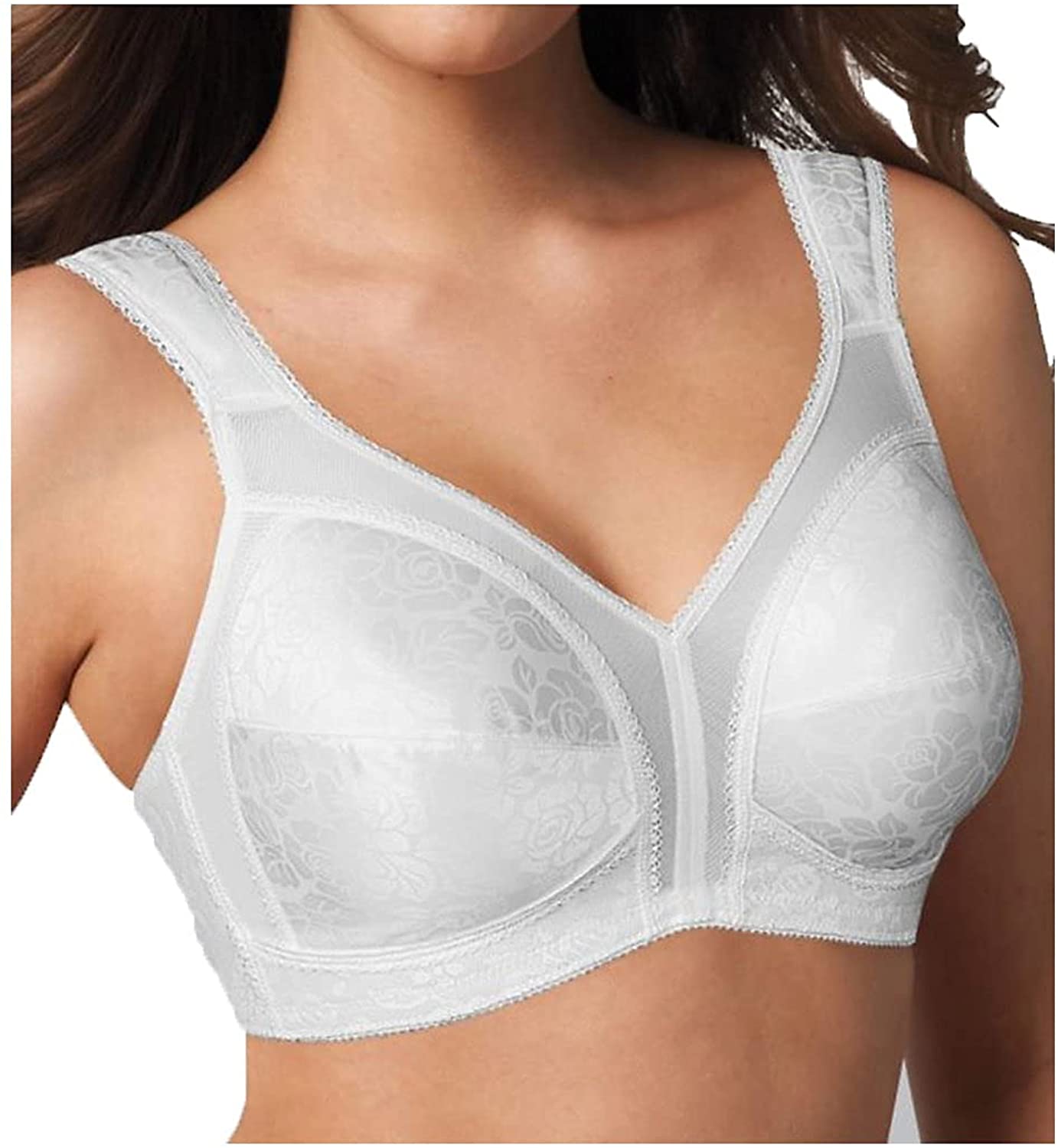 This is a very popular everyday bra for plus-sizes, which you can buy in single or double packs. It is wire-free for comfort and has 'no-slip', broad straps to prevent pressure pain on the shoulders. This bra also includes fuller cups, and extra height at the sides and back. The fabric stretches four ways to give the best fit.
Our Testers describe this as a sturdy bra that's incredibly comfy, well-fitting and discreet under clothes. The padded straps are very comfy and never slip off. And the wide body band doesn't ride up at the back. It's fully supportive, fits well and is lightweight to wear!
2. Best Minimizer Full-Coverage Bras for Women
Bali – Women's 'Passion for Comfort' Minimizer Underwire Bra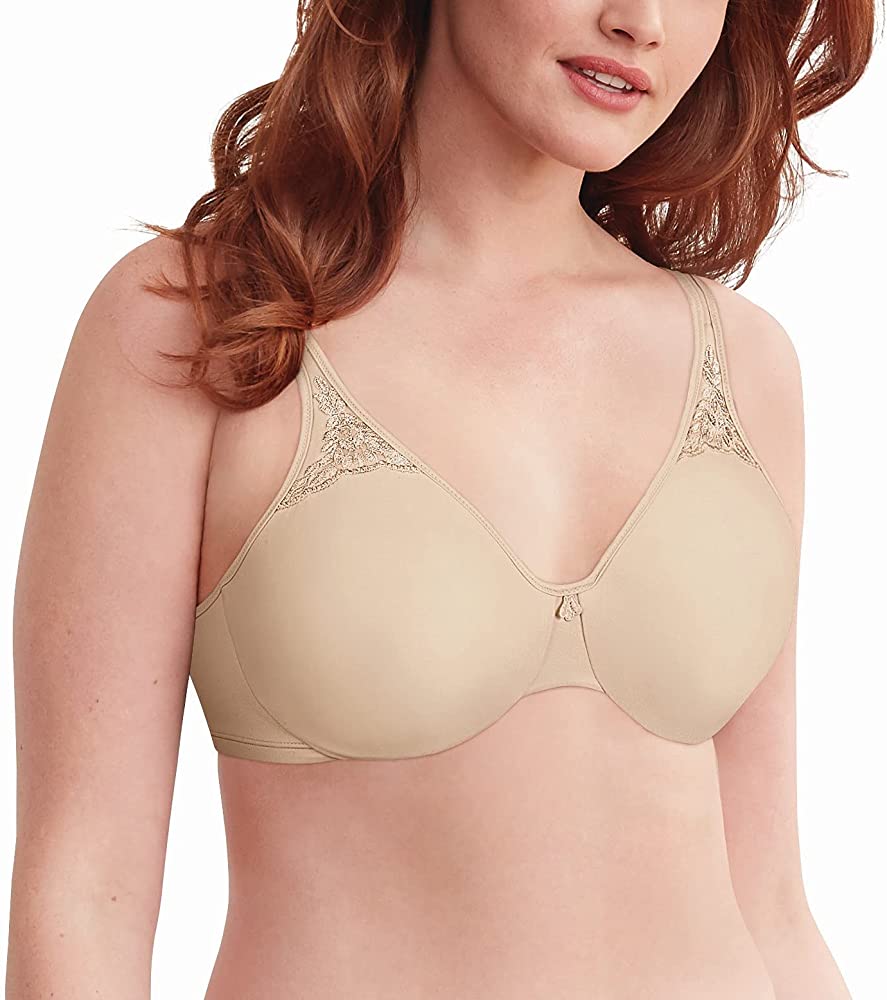 This high-quality bra minimizes up to 1 ½" to give your upper body and waist better definition. It has encased underwires to avoid digging in and provide a comfortable fit. The lining is soft and smooth and the smooth, seamless cups have cute lace insets.
Our Testers said that as soon as they put on this minimize bra, their breasts felt instantly lighter. There is no padding, but testers with large and heavy breasts said the fit was excellent. One tester said she was happy to have reduced her circumference by 2 ½". You look as if you've lost weight and clothes fit and look much better!
3. Best Back-Smoothing Full-Coverage Bras for Women
Vanity Fair – Women's Full-Figure 'Beauty Back-Smoothing' Bra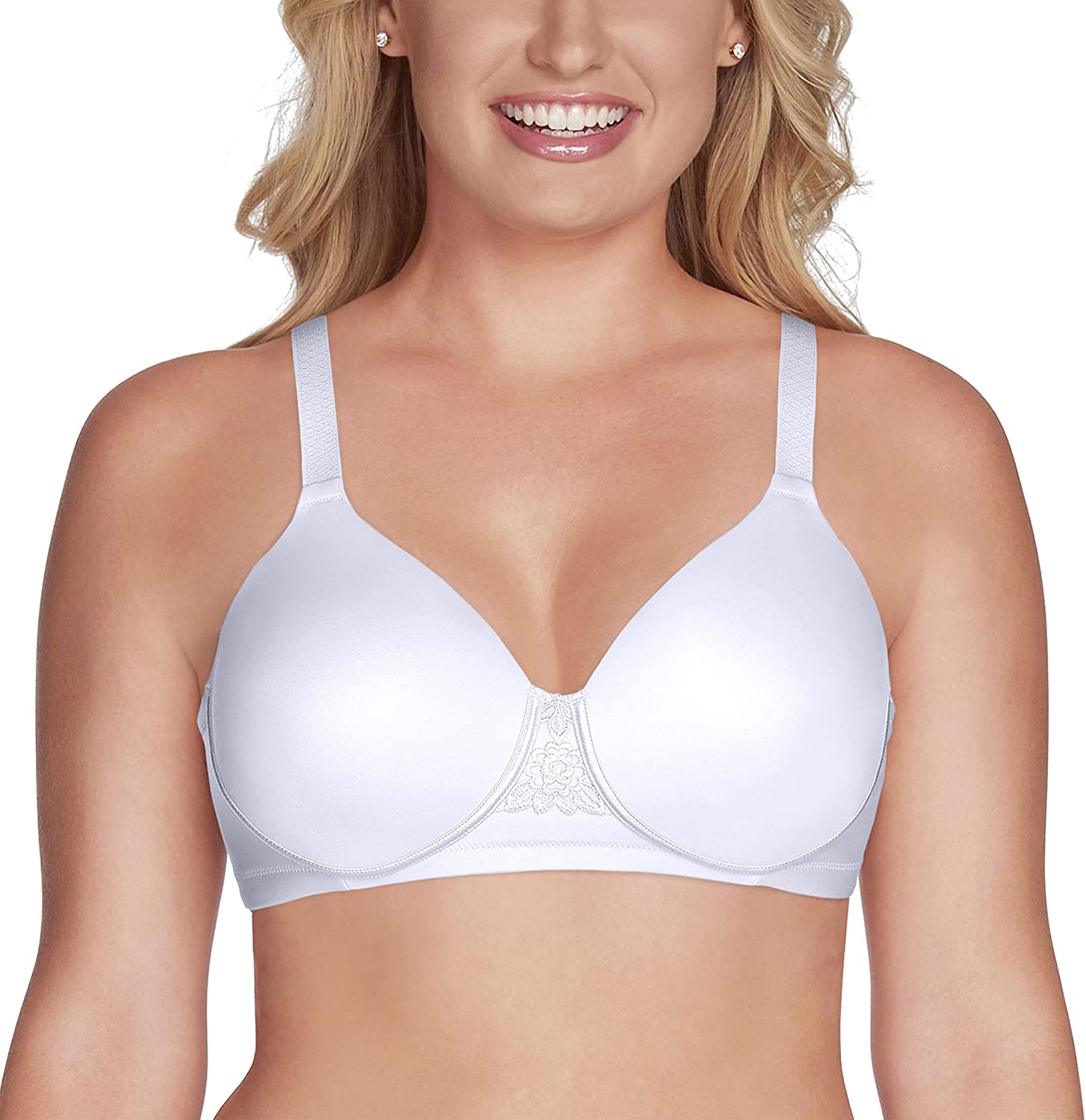 This bra is popular amongst women with extra weight and older women with softer tissue, who value the back-smoothing features. The lightly-lined cups are seamless, modest and give a completely smooth contour. The wire-free design separates and supports the breasts. And soft, four-way stretch fabric at the back avoids bulges.
Our Testers loved the soft plush-lining and closer-set straps that never slip-off. You get great uplift, support and fit, plus excellent comfort when worn all day. It stays in place and looks modern and sleek for a very affordable price. You can choose between an underwired or wire-free version.
4. Best Full Coverage T-shirt Bras for Women
Fruit of the Loom – Women's Lightly-Lined Underwire T-Shirt Bra (Pack of two)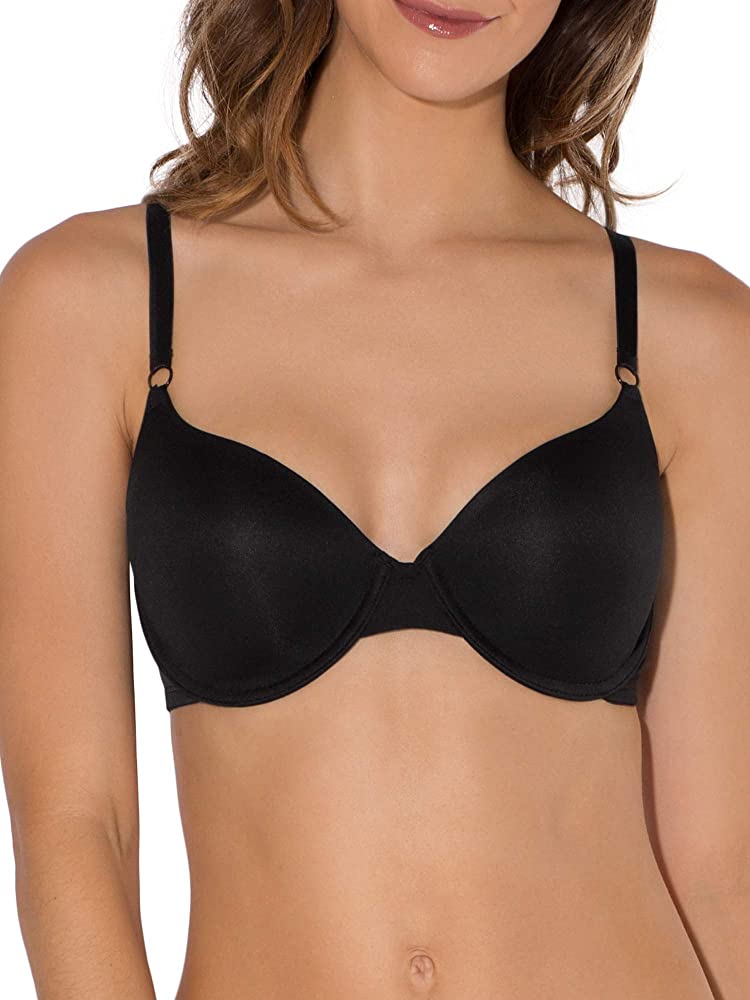 This is a modern, minimalist bra that's 95% cotton, plus 5% Spandex. And this creates a soft, stretchy fabric. The smooth cups are lightly lined with a little padding and have an underwire for support and well-defined shaping. The adjustable front straps are broader than average to create uplift and avoid pressure.
Our Testers said the fabric is soft and comfortable and the materials are high-quality. The band runs a little small. But after finding their correct size, the fit was excellent for all. And this bra is definitely recommended for women needing a small band and a large cup size. You get great shaping and a natural look from lightly padded cups!
5. Best 'No Side Bulge' Wire-free Bras for Women
Warner's – Women's 'Easy Does It' No-Bulge Wire-Free Bra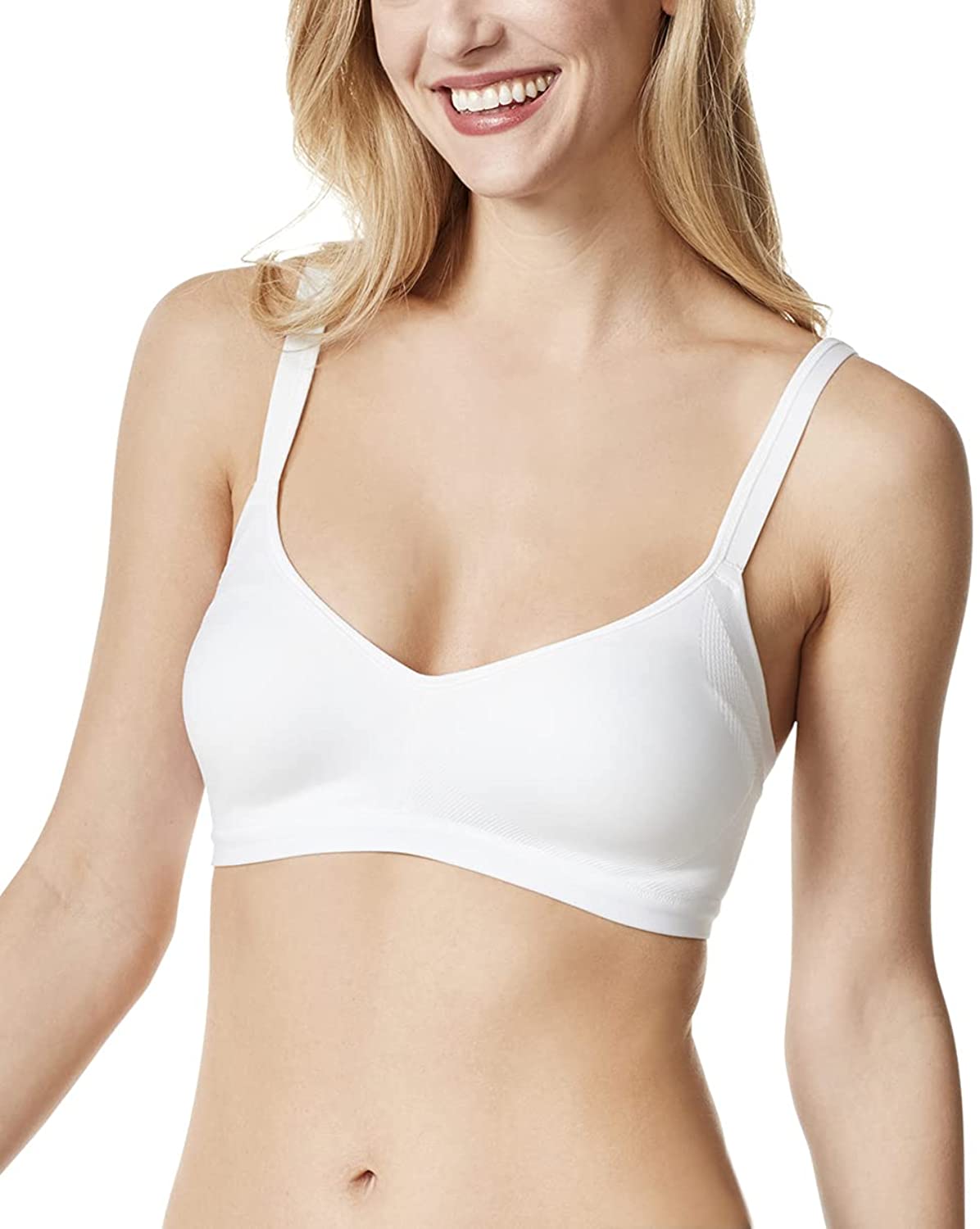 This widely popular everyday bra suits a broad range of women. It has extra coverage at the sides that smooths out underarm bulge. And the straps are a little broader than average for comfort and support. It's a modern, minimalist style with a broad and low neckline, that's supportive but not constricting.
Our Testers said this is more comfortable than other, more expensive T-shirt bras. It gives a good shape, with no side-bulging, and doesn't flatten your bust. It's also soft enough for post-surgery wear. The quality, support and cover are great. This is a cheaper and better bra than True bras, providing better support and comfort!
6. Best Comfortable Pullover Bra for Full Coverage
Hanes – Women's 'Get Cozy' Pullover ComfortFlex Fit Wire-free Bra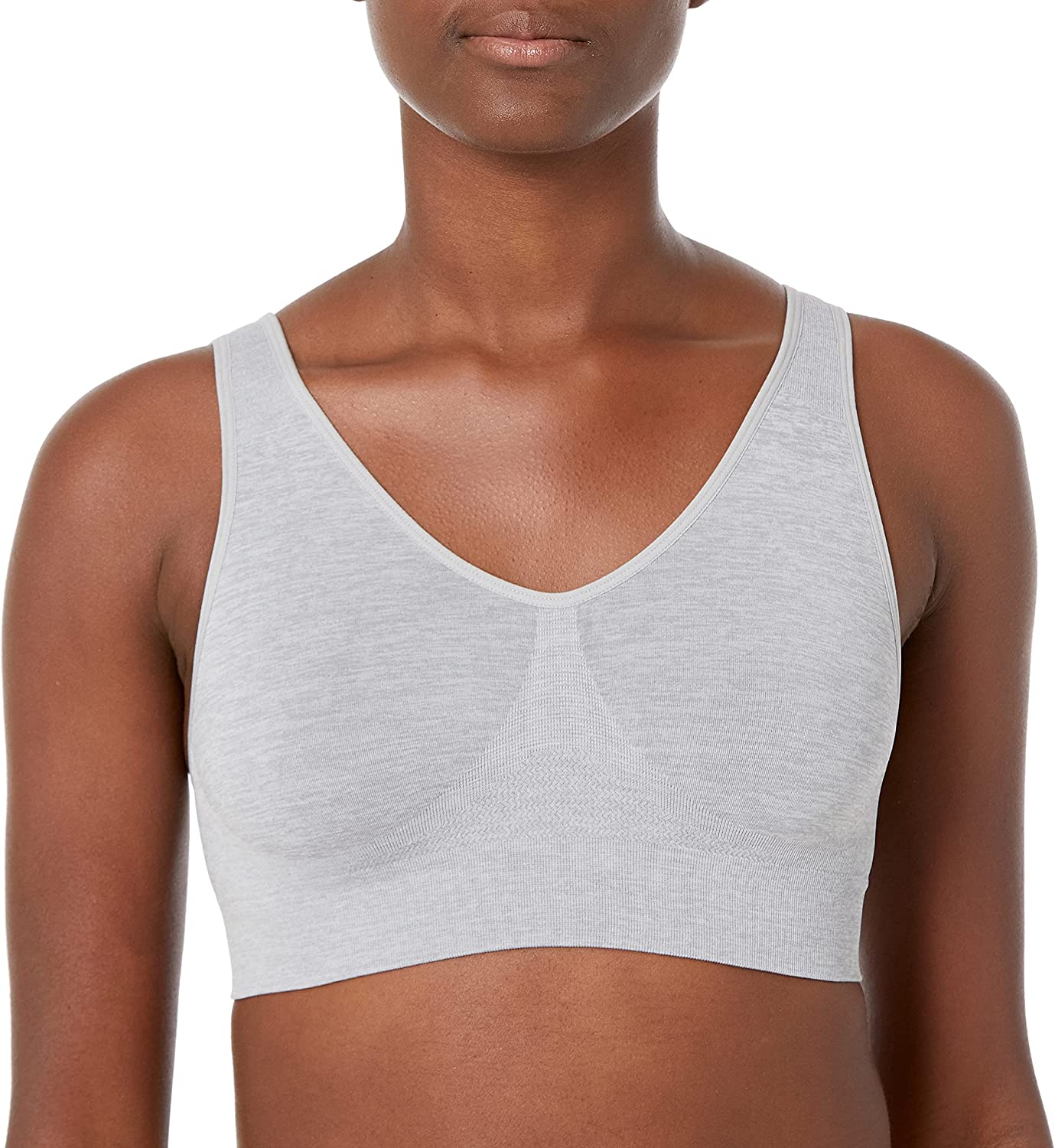 This is a bra designed for comfort and leisure wear and anyone with restricted mobility, or body pain conditions. It doesn't offer much support or shaping, so probably only suitable for every-day wear for sizes A/B. However, plenty of women with larger breasts wear this bra at home and as a sleep-bra.
Our Testers said they loved the easy pull-on or step-in style. And the seamless, four-way stretch fabric that moves with your body for extreme comfort. The wide body-band and straps stop any pressure on your body. You get sufficient control and cover for modesty and it's a great bra for arthritis sufferers and those who hate wearing a normal bra all day!
7. Best Strapless/Convertible Bra for Women – Full Coverage
Vanity Fair – Women's Beauty Back Smoothing Strapless Bra (34B – 44DD)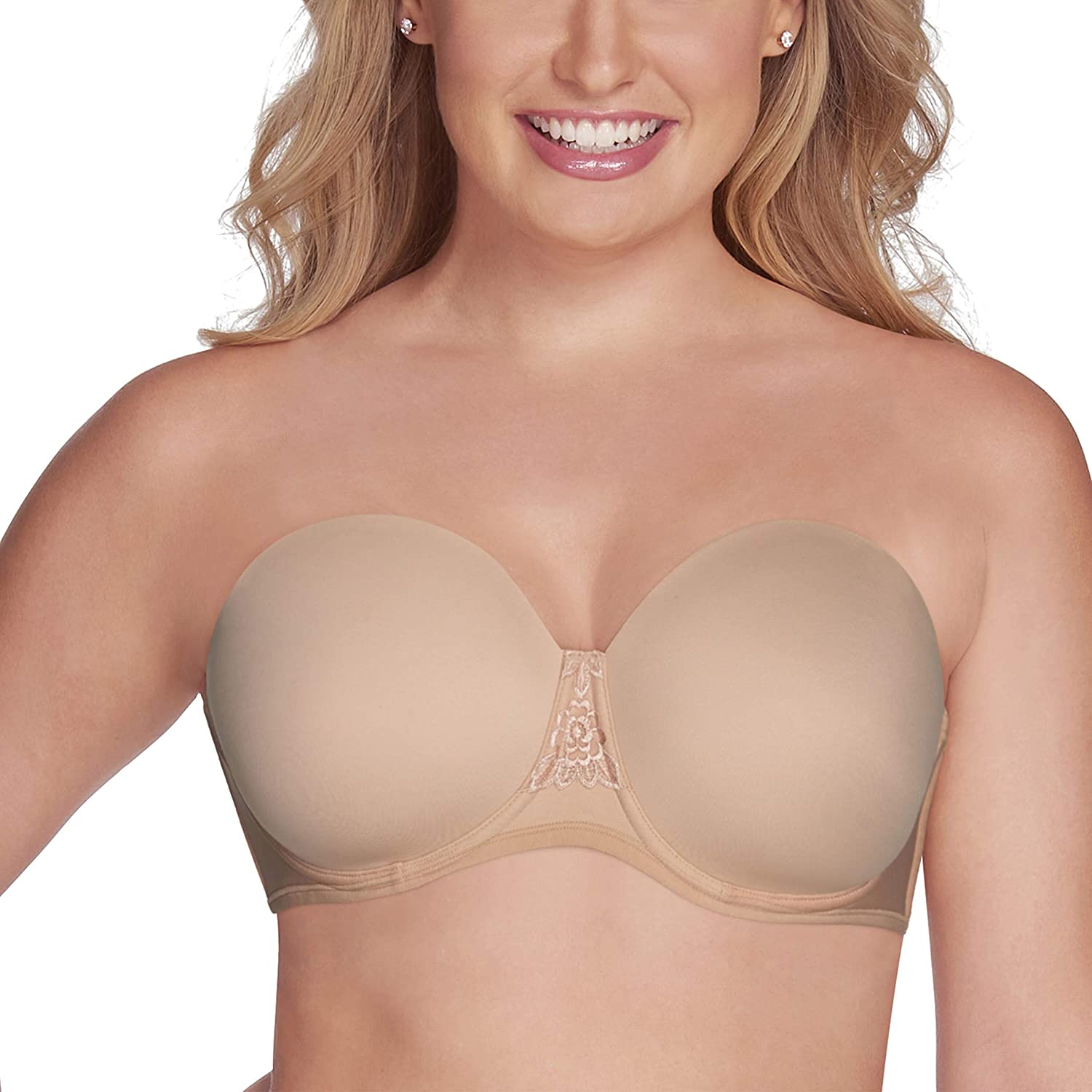 This is a sturdy strapless bra you can buy for sizes up to 44DD. It has four-way stretch fabric and a back-smoothing effect. The high-coverage cups are lightly-lined and look smooth under clothes. Silicone bands on the underwire, sides and back keep the bra in place well. And it converts to a halter, one-shoulder, regular and criss-cross bra.
Our Testers said this bra stays up amazingly well and hardly ever needs adjusting. It was tested for a bride's wedding day, dancing, nights' out and gardening and came through with flying colors! It's suitable for breasts that sag and makes your bust feel secure and uplifted, with no over-spill.
8. Best 'Underwired for Sagging Breasts' Bras for Women – Full Coverage
Warner's – Women's 'No Side-Effects' Full-Coverage Underwire Bra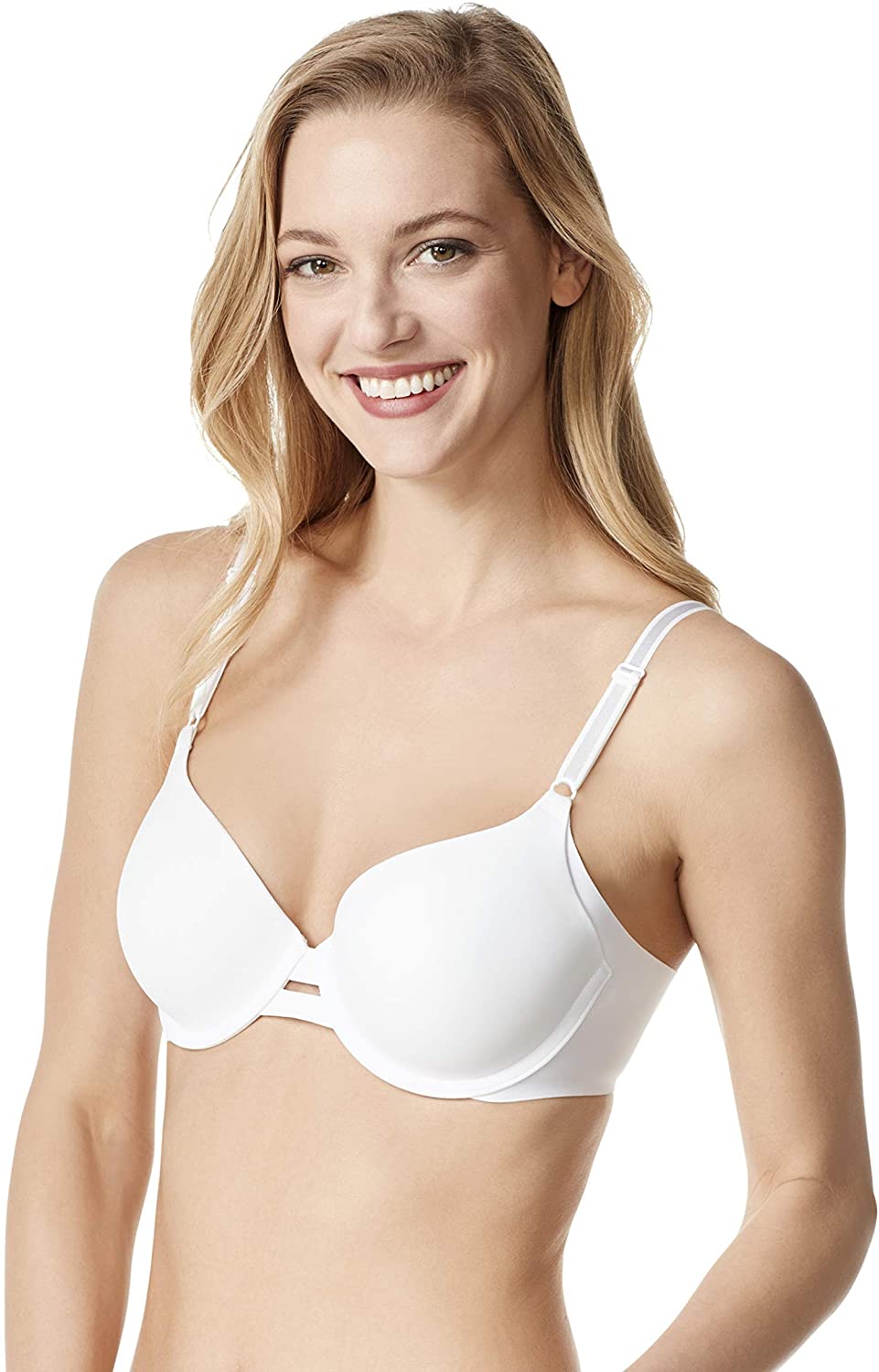 This bra has just about everything you need to lift up and smooth sagging breasts and soft side tissue. The cups are foam for better fit with an underwire for great bust definition. There's no elastic in the side-panels, to prevent bulges. And the straps are adjustable from the front.
Our Testers with sagging breasts said this bra really works well to lift drooping breasts and eliminate bra bulge. It's a great bra for women over a certain weight or age, who may be ready for some body-shaping help. It's extremely comfortable and stays in place well when you move about a lot!
Most of today's full-coverage bras have at some time or another have been voted No. 1 in their category and regularly receive praise from wearers. So get out your tape-measure now and check your size before you get a new, comfy and flattering bra!
What features are most important to you when choosing a new bra? Do you need smooth cups or can you sometimes wear lacy bras under your every-day clothes? Do you wear more structured bras for work and use 'leisure/sleep bras' at home? Let us know your thoughts about the future for bras – we love to hear from you! Subscribe to get more bra shopping tips on herstylecode.com!