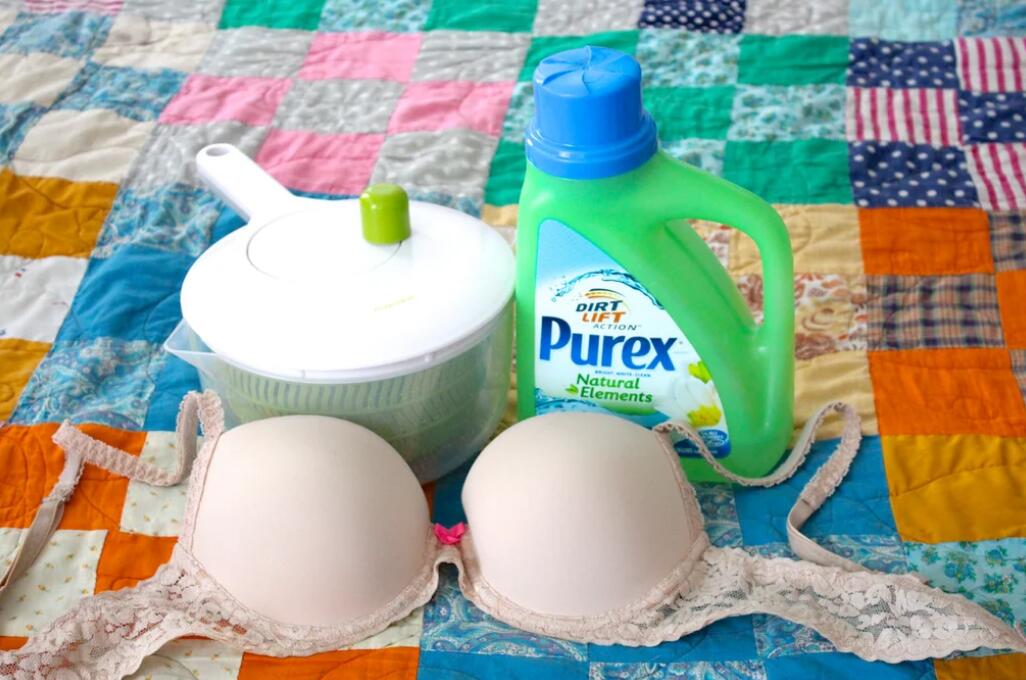 Find out how to wash your bras properly and keep them fresh.
Are you confused about how you're supposed to wash a bra? Do you want your favorite bra to last long and retain its goodness? Well, we understand your problem which is why this article will guide you through the entire process of washing bras properly.
Trust us, by the time, you'll reach the end, you'll know everything regarding washing bras nicely!
How Frequently Should You Wash Your Bras?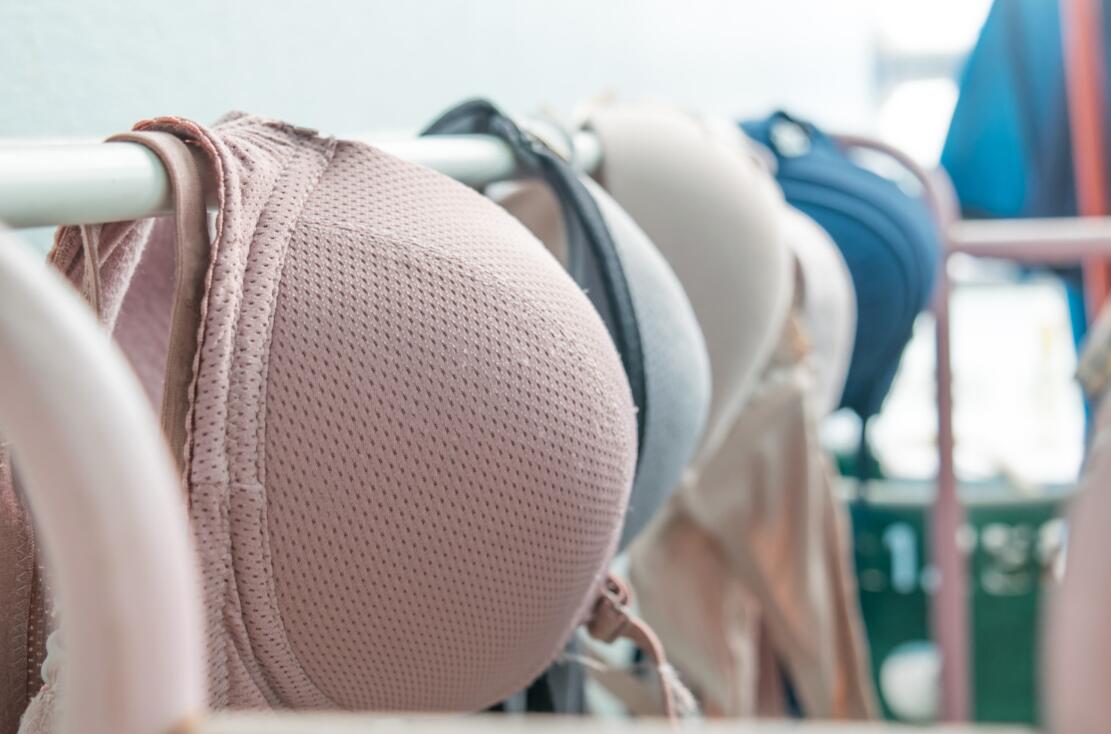 Let's not deny that we all have our favorite bras which we don't want to wash in months. However, it is essential that you wash your bra after at least 2 days or 3 days. 
You need to wash your bra frequently as it absorbs a lot of sweat. Hence, when you don't wash it, it can become a breeding ground for bacterias and other germs.
The build-up of bacteria can cause many skin reactions, like rashes or allergies, that can cause you trouble. It may also lead to a foul odor. So, make sure that you do wash it after a few days to ensure body cleanliness and hygiene.
What Are The Different Ways to Wash Your Bras?
When it comes to washing bras, there are various ways that you can do so. Each method has its own pros and cons that we will discuss below. So, let's see.
Method 1: Washing With Your Hands
Washing bras with your hands does sound time-consuming and hard. However, did you know that it is the best method to wash your bras if you want to increase their lifespan?
Well, let's see how you can do it.
Step 1: Gather Everything That You Need
The first step is to make sure you have everything that you need to wash a bra. For this method, you'll require:
Proper laundry detergent
Hanger (for drying your bra)
Towels
Step 2: Prepare the Washroom Sink With Cold Water 
Once you have everything, you can start with the process. First of all, you need to fill the sink with cold water.
Note: Here, make sure that you don't make use of hot water as it may deteriorate the bra's fabric and reduce its durability. Moreover, it can also loosen your favorite bra!
Step 3: Make Use of Laundry Detergent 
In this step, pour a bit of laundry detergent such that it can produce a lather. Here too, if possible, go for an alcohol-free detergent.
Step 4: Soak and Wash Your Bra 
After preparing everything, you need to soak your bra for around one hour in the sink.
After one hour, rub your bra delicately to get the lather. Then, rinse it with cold water gently. Make sure you don't wring out any water as it may cause your bra's fabric to become loose.
Step 5: Dry Your Bras In Hangers 
Don't skip this step! Instead, ensure that you don't machine-dry your bras in a dryer. Trust us, if you dry it in a dryer, the bra will lose its fitting over time and become just one of those useless, uncomfortable bras!
So, to avoid that, first, take a towel and press it on your bra to remove any excess water. Then, hang them on the hangers and let them dry properly for around a day or so.
Once they're washed, they'll feel as good as new!
Method 2: Using a Washing Machine
If you don't have enough time on your hands, then a washing machine can do the job too! However, not as well as washing your bras with your hands. Here's how you can do it:
Step 1: Get Everything That You Need
If you're planning to wash your bras in a washing machine, you'll need the below-mentioned items:
Mesh/lingerie bag
Hanger (for drying)
Alcohol-free detergent
Step 2: Adjust Settings on Washing Machine 
After getting the materials, you can start with the process. In this case, first of all, you need to adjust your washing machine to a slow/delicate cycle. Then, make sure that you only make use of cold water and alcohol-free detergent.
Step 3: Go For a Lingerie Bag 
When you're washing your bra with your hands, you don't have to worry about getting a lingerie bag. But, with a washing machine, it is a must-have.
So, make use of a lingerie bag and before you put it in the machine, don't forget to hook the bras. This will prevent them from tangling up altogether.
Once you're done, let them get washed in the machine.
Step 4: Dry the Bras 
Lastly, it is time to dry the bras. Note that you shouldn't put them in a dryer as they may get ruined.
Instead, take them out from the machine, and keep them on a clean towel. Then, take another towel and press on them to remove excess water. Then, hang them on hangers and let them dry for a day!
So, depending on your convenience, you can choose either of the two methods. Now, while hand-washing your bras is a bit time-consuming, it is definitely a more efficient method.
On the other hand, washing your bra in a washing machine is definitely a quick fix for those who don't have enough time!
Do's and Don'ts of Washing a Bra
Now, let's take a look at some of the do's and don'ts of washing a bra.
1. Do Use a Gentle Detergent
The first thing you need to remember when you're washing your bras is to always make use of a gentle detergent. Hence, your normal detergent just won't cut it as it can cause the bra's fabric to deteriorate over time.
Instead, you should search for a lingerie detergent that won't be too harsh on your bras and would also clean them nicely. Also, prevent using bleach!
2. Don't Make Use of a Dryer
As mentioned above too, make sure that you always steer clear of a dryer when it comes to washing your bras. As dryers make use of heat, they can easily damage your bra's underwire and even loosen the elastic bands. Thus, damaging your best bras!
Instead, simply hang your bras onto a hanger and let them dry for a day or two. This way they'll also be dry and fresh instead of getting damaged.
3. Do Use a Lingerie Bag
If you're washing your bras with a washing machine, getting a lingerie bag is definitely a prerequisite.
If you don't make use of a mesh lingerie bag, your bras may get entangled with other clothes. In fact, your bras may also stretch out and lose their comfortable elasticity.
So, to wash your bras safely in a washer, get a lingerie bag as you won't regret it for sure!
4. Don't Wash Your Bras Excessively
Lastly, make sure that you wash your bras after wearing them twice or thrice. If you wash them every single day, then they may certainly get damaged and lose their fitting and shape.
Instead, check whether your bra feels dirty after wearing it twice. If it does, wash it properly.
Final Thoughts
Well, see, you're all brushed up on how to wash bras! Just keep in mind that bras are extremely delicate which is why washing them like you wash your daily clothes just won't be enough.
Instead, you need to be gentle while washing them, always use a mild detergent, and never ever make use of a dryer! Subscribe to get more tips from herstylecode.com