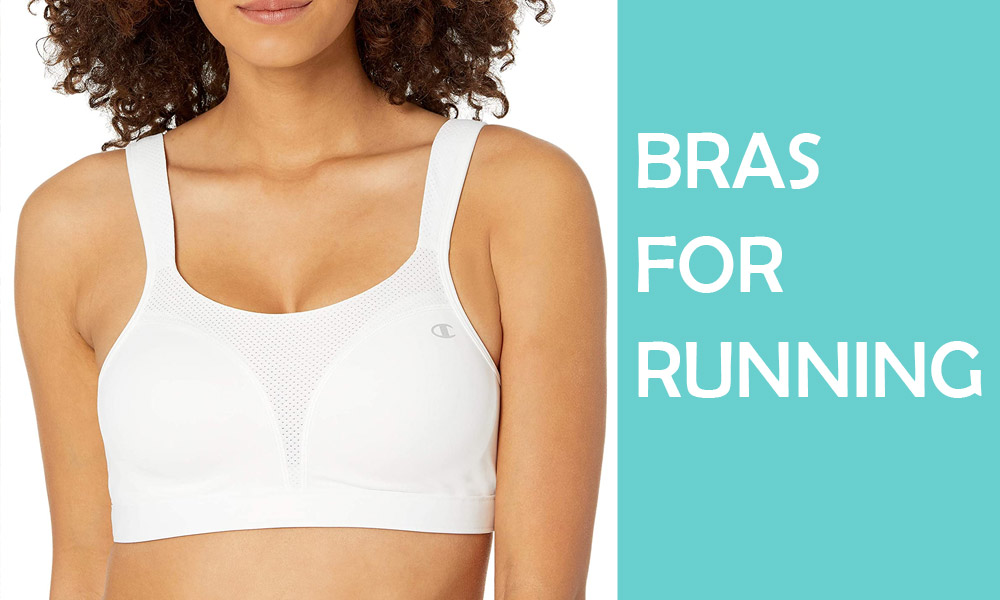 Finding the best sports bras for running can be a challenge if you don't have a local lingerie shop that stocks a wide range of brands and sizes. When I was a small child, my local town had a bra and corset shop on the high street, but independent bra boutiques seem to have died out since then. And with department stores also starting to close down, the best place to buy bras is online.
You can see a huge range of sports bras online from many different brands, which is an advantage. But you can't try them on straightaway, which is a disadvantage. So you really need to be able to cut down the selection to a manageable number, before you order several different bras to try on at home.
So to help you focus on the best bras for running, Her Style Code is constantly running tests and publishing reviews on the latest styles on offer online. We recruit our testing teams from ordinary women, who wear each bra for a minimum of two days and then give unbiased feedback. And that means that bras that aren't as good as they claim to be – get weeded out pretty quickly.
So here are the results of our latest tests to find the Best Sports Bras for Running for women of all sizes and shapes!
So what do you need from a sports bra for running?
Well, the main thing you need is 'zero bounce' to protect delicate breast tissue. And you also need a comfortable, well-fitting bra that can remove perspiration from your skin efficiently and keep you cool and dry.
Which styles offer the most support?
There are two main types of sports bra – compressive and encapsulating. Compressive bras are often made in a cropped-top style, which is most suitable for women with smaller cup sizes, i.e. A – C. They work by squashing your bust to your chest wall and usually have no cups, seams or back fasteners. And these are styles which you pull on over your head.
For larger sizes, an encapsulated bra offers stronger support. Encapsulated bras have two separate cups, like an ordinary bra, and an underwire. These bras also have a hook-and-eye back fastener or a front zip. And the underwire, close-fitting body-band and broader shoulder straps take the weight of large breasts and keep your bust completely immobile during running exercise.
Molded or padded cups?
And within the range of encapsulated bras, you can choose whether you want molded or padded cups, and if you prefer an underwire or wireless design. If you like a natural shape, choose a sports bra with no, or removable, padding, so you can wear it without any padding. But if you prefer a modest bra, you'll find molded cups cover nipples so they never show through.
1. Best Compression Sports Bra for Running: Brooks – 'Running Dare' Cross-back Run Bra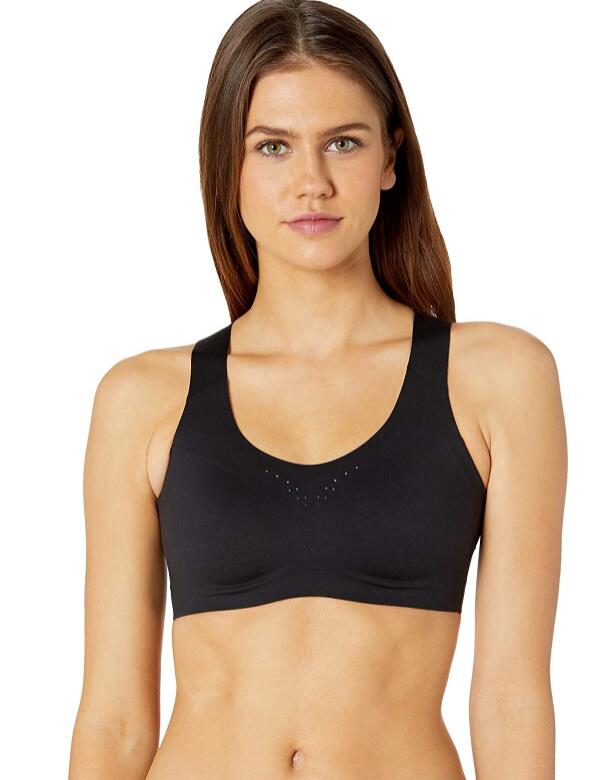 This high-impact sports bra has a clean design that gives it a modern look. It has molded cups and a pull-over-the-head style. So it's a compression bra with added support features you usually only find in an encapsulated sports bra. The back has criss-cross straps, flat seams and a hidden body-band. The ventilation features allow sweat to evaporate quickly.
Our testers wore this bra on several long runs, up to 18 miles, and reported that there were no issues. It stays in place well and is light and comfortable. It compresses the bust, but comfortable, highly supportive, molded cups also give you a nice shape, without the 'uni-boob' effect.
2. Best Wire-free Sports Bra for Running: Champion – Spot Comfort Full-Support Sport Bra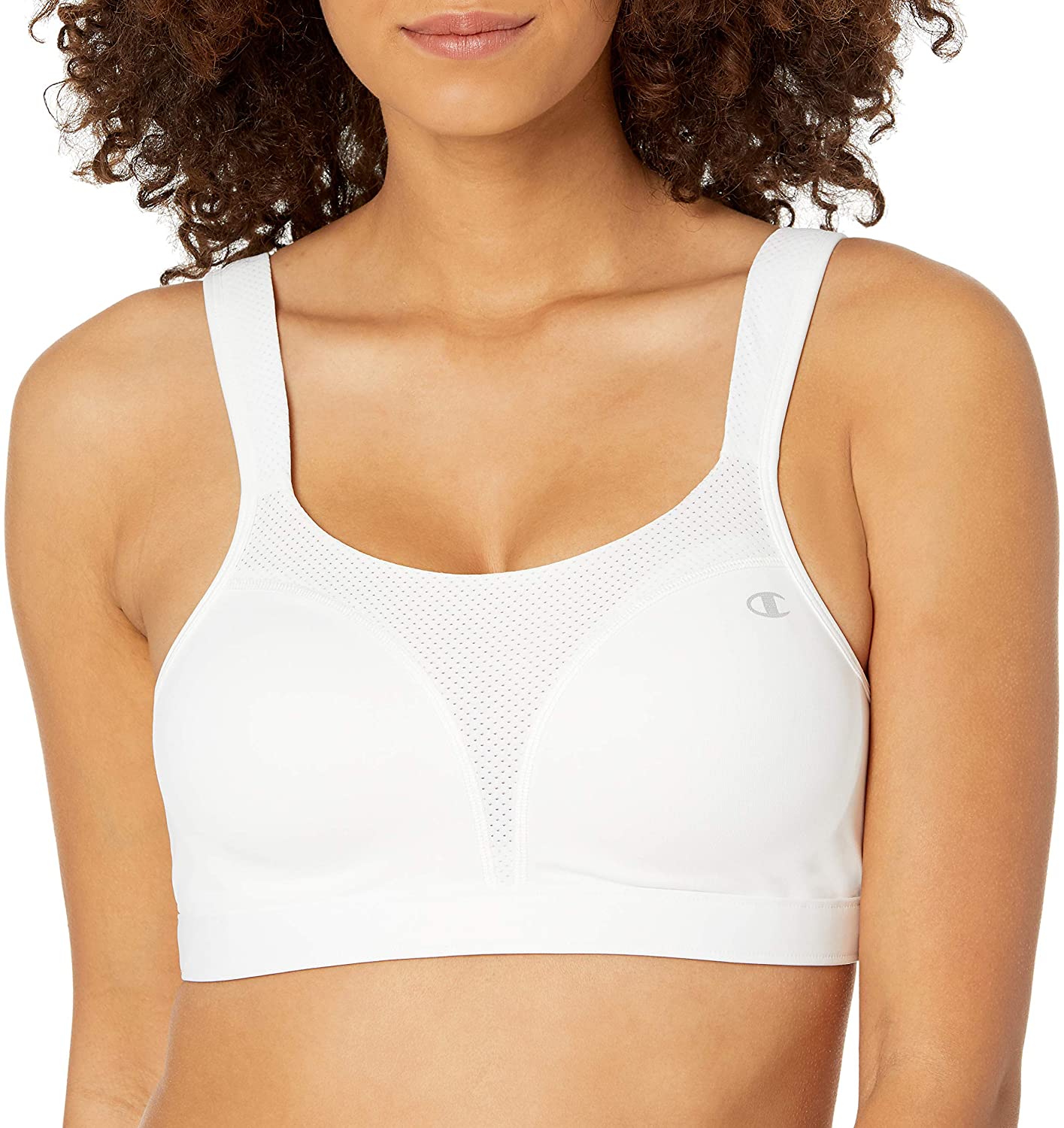 This sports bra has minimal padding and an attractive scoop neck which maintain your natural shape. The supportive hook-and-eye fastener is also padded for comfort. And the broad straps are cushioned with gel. For ventilation, there is a mesh front panel between the molded cups.
Testers said this wire-free bra is more supportive than other sports bras with underwires, so if you like a wire-free bra this is a good choice. They said it is very comfortable and liked the U-shaped, low back style. Gel-cushioned straps spread the weight and are comfortable during long runs. The mesh ventilation works really well and this is also a very affordable sports bra.
3 Best Adjustable Broad Straps Sports Bra for Running: SYROKAN – High-Impact Maximum Support Sports Bra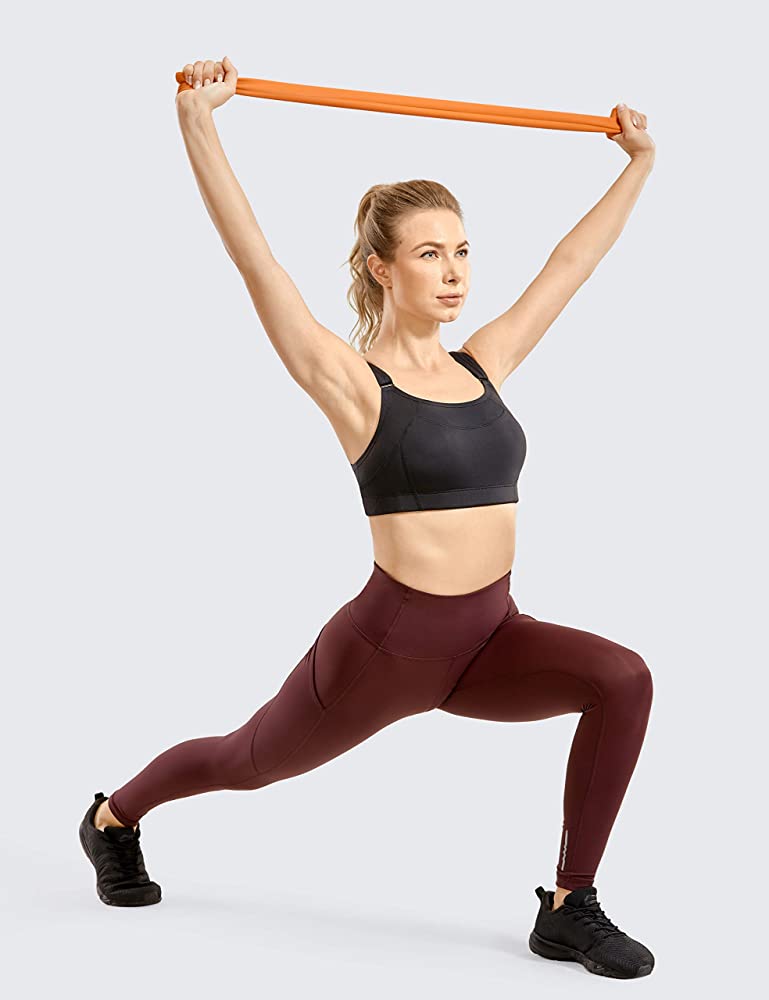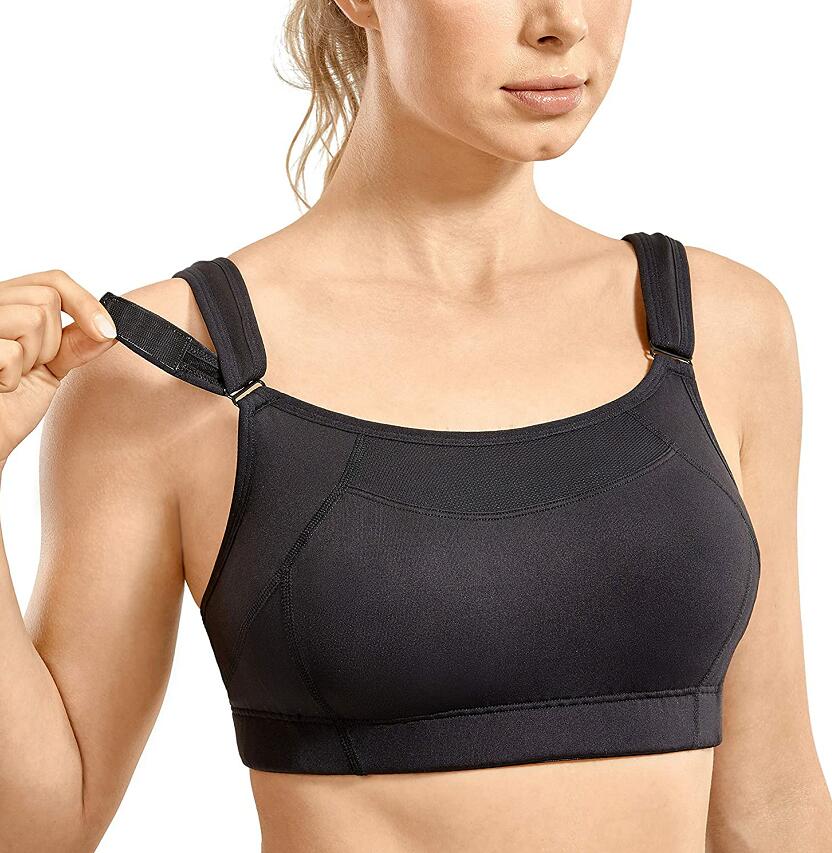 This is a full coverage bra, with double-layer stretch cups. There are mesh panels at the front and inside, for sweat wicking. The broad straps are adjustable and spread the weight-load to protect your shoulders and back. SYROKAN is a fairly new brand to the UK, US and Australia, but in my experience most of their bras are best-sellers.
Our 36DD tester did a 12-mile run and reported back that everything stayed in place, with no jiggling or chafing. Other testers said the mesh panels kept them cool and everyone loved being able to adjust the straps to get an excellent fit. There is no elastic in the straps, so no possibility of bounce spoiling your run.
4. Best Zip-front Sports Bras for Running: Under Armour – 'Eclipse' High-Impact Front-Zip Sports Bra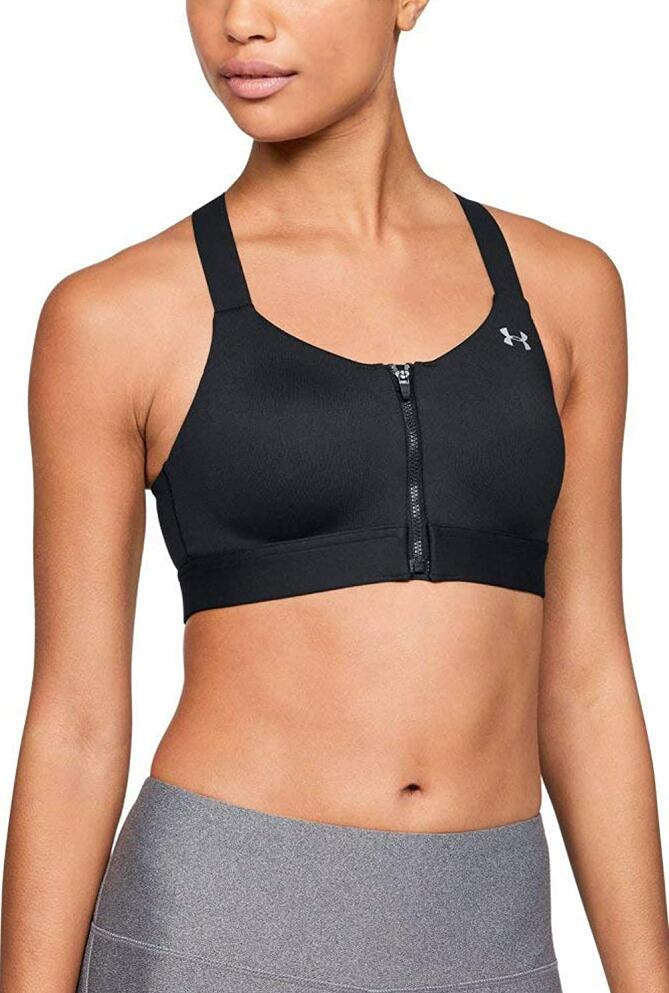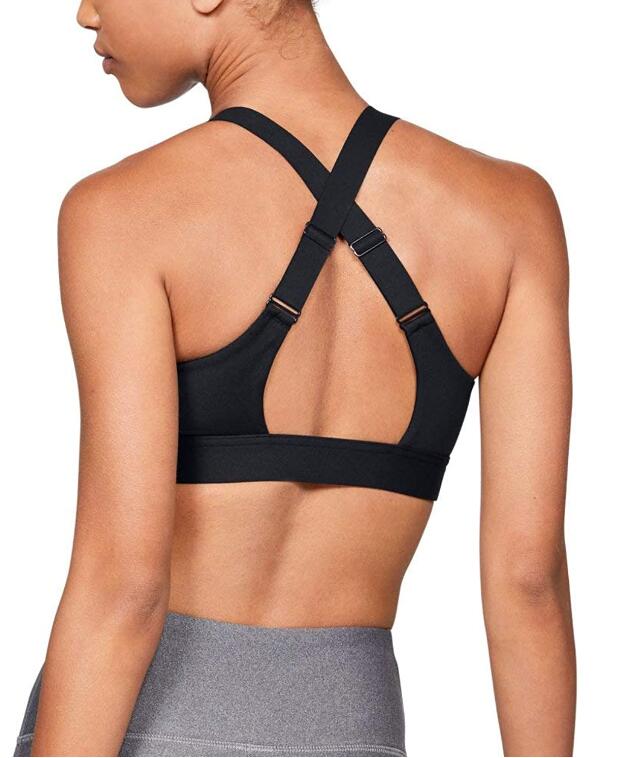 This streamlined sports bra is designed for high-impact exercise, including running. The zip locks into place and doesn't budge during wear. It's popular with runners who want ease of putting on and off. It has soft cups lined with mesh, for strong support, great wicking and nipple cover. The criss-cross back straps are thick and adjustable.
Our D-cup tester said this comfortable, tightly-fitting bra stopped all 'bounce' and gave her a great fit – after years looking for a well-fitting bra. Testers who don't usually like cups in their sports bra, said they loved the 'sewn-in at the seams' cups. So there was no problem with cup-stitching spoiling the front contour. And it wicked-away sweat well.
5. Best Underwired Sports Bra for Running: Wacoal – Underwire Sports Bra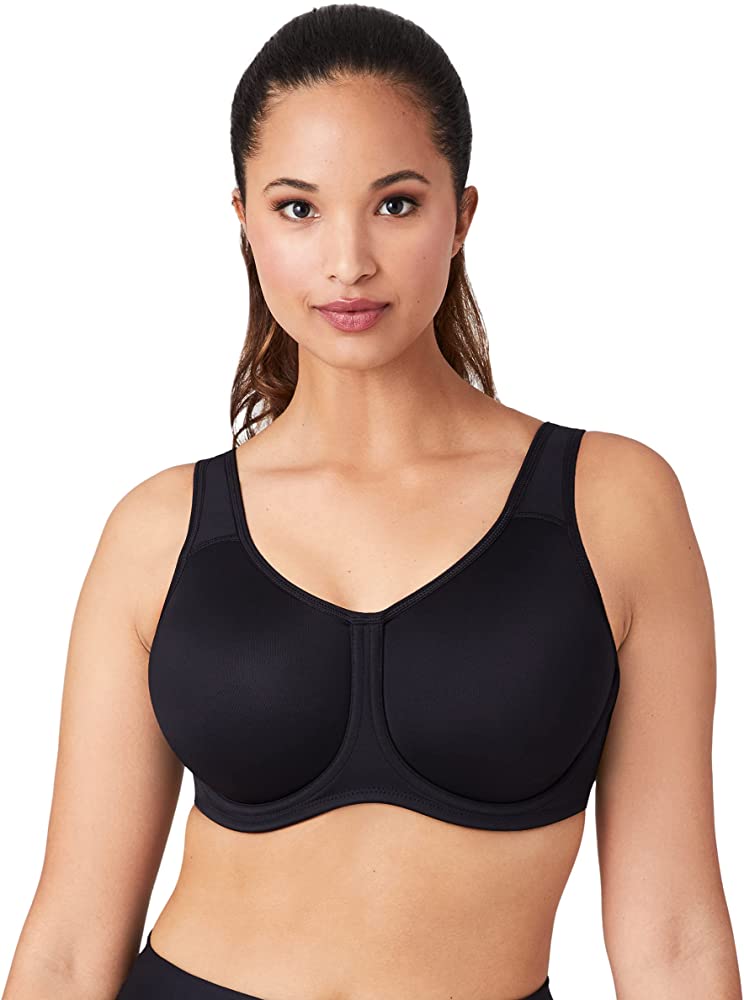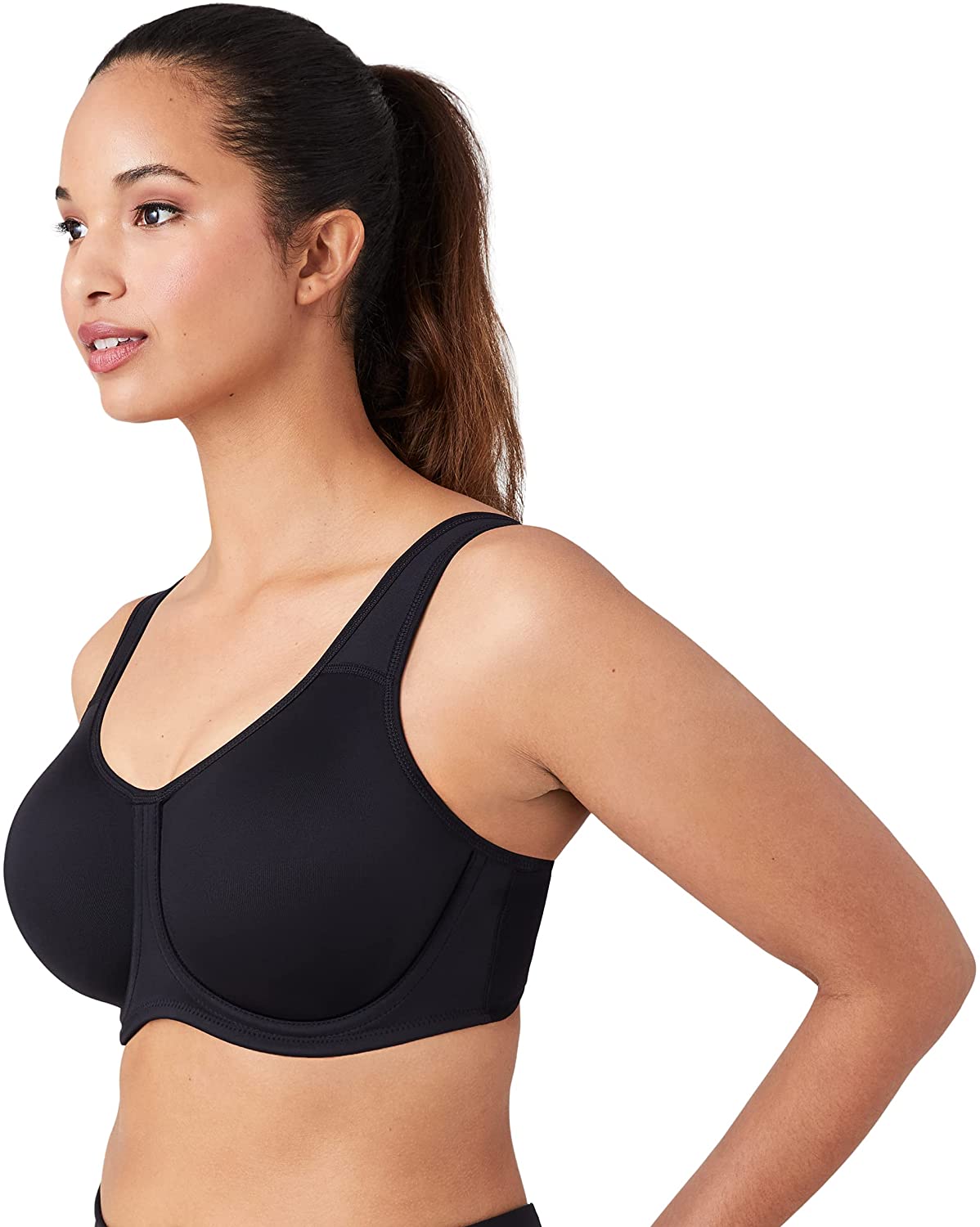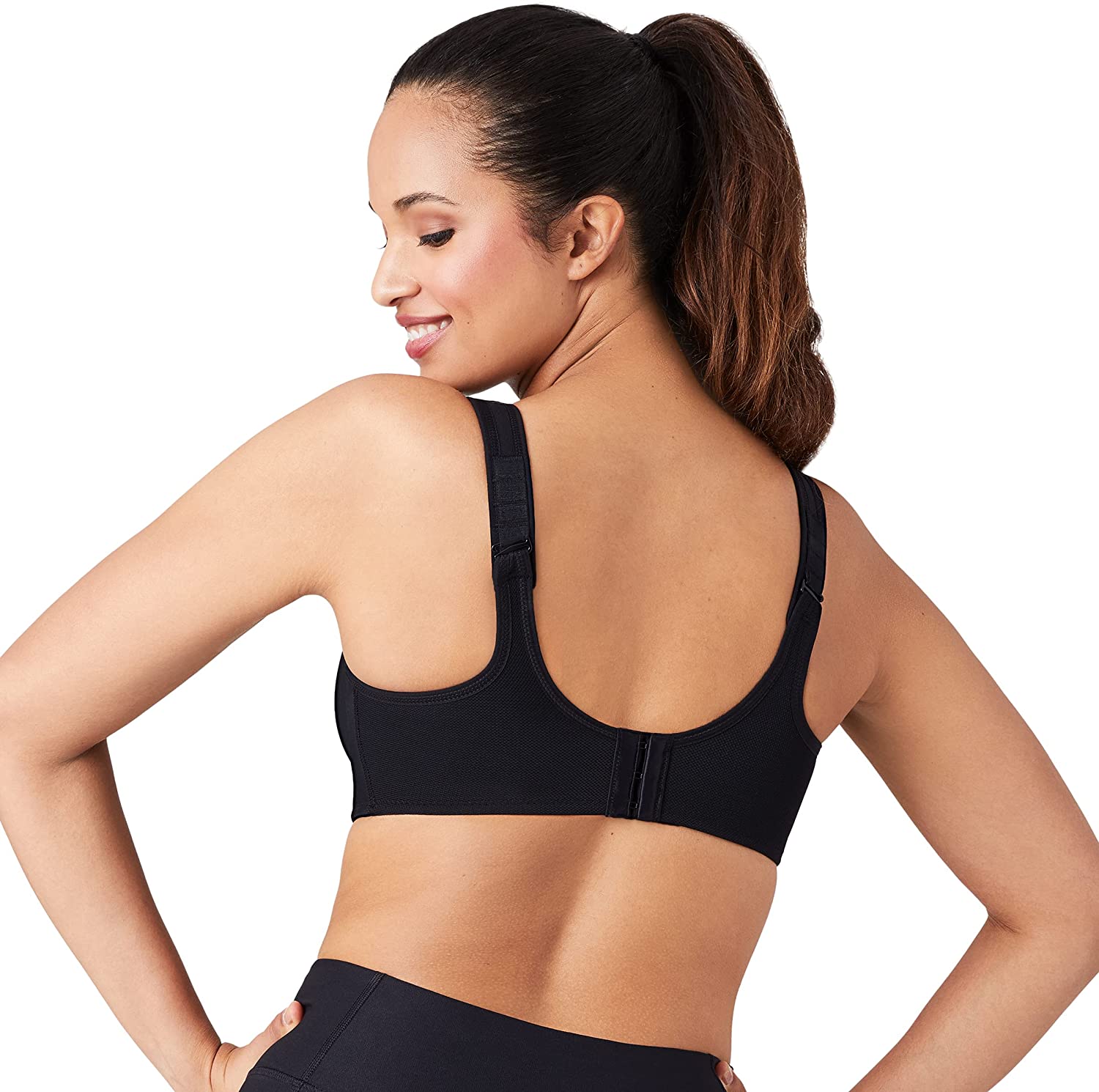 This encapsulated sports bra has an underwire and is aimed at larger cup sizes, like G and H. The underwire is placed in an outer, underwire frame to keep it comfortable against the skin. The moisture-removing, mesh fabric is designed to keep you cool and dry. The back straps are close-set and adjustable. And the back fastener is a hook-eye closure.
Tester praised this bra for its extra-strong support. The cups have an internal sling that keeps cup sizes up to H immobile, when supported by the underwires and hook-and-eye back fastener. The 'outer' underwire, set further away from your skin, is comfortable. Our testers stayed cool and dry owing to the mesh panels. And the close-set straps stayed in place during long runs.
6. Best Overall Sports Bras for Running: Sweaty Betty – Ultra Run Sports Bra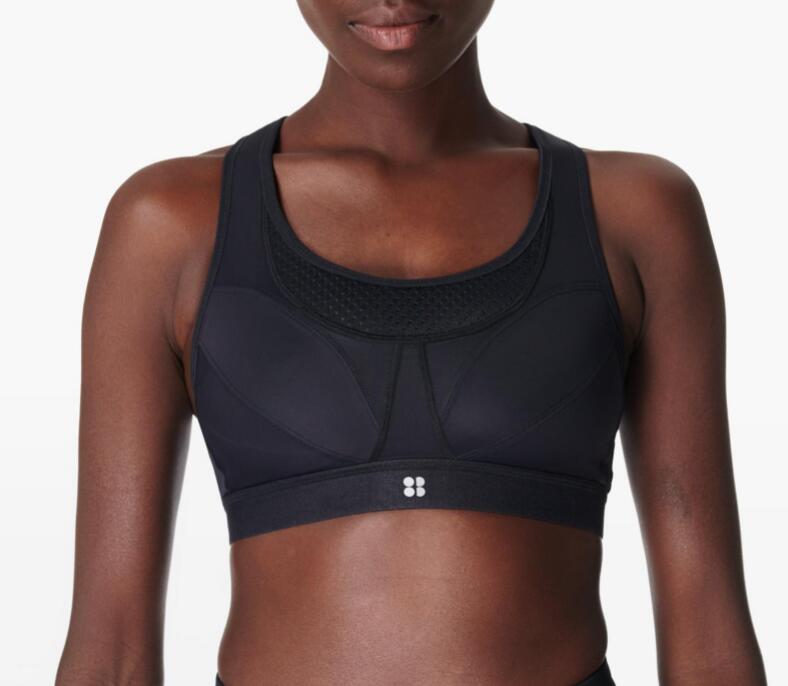 Specially designed for long runs, this high-support bra has extra sweat-wicking fabric with mesh panels. The combination of compression and encapsulation gives the highest level of support for a sports bra. And padded shoulder straps are intended to maximize comfort and avoid all shoulder and back strain.
Our testers said this bra gives superior cooling and perspiration removal, so you can cope with long runs better. They commented that when the two straps are hooked together, you get an outstanding feeling of support and comfort. The non-padded style gives you an attractive, natural fit and molded, separate cups give modest coverage.
7. Best Smaller Breast Sports Bras for Running: Nike Women's Victory Compression Sports Bra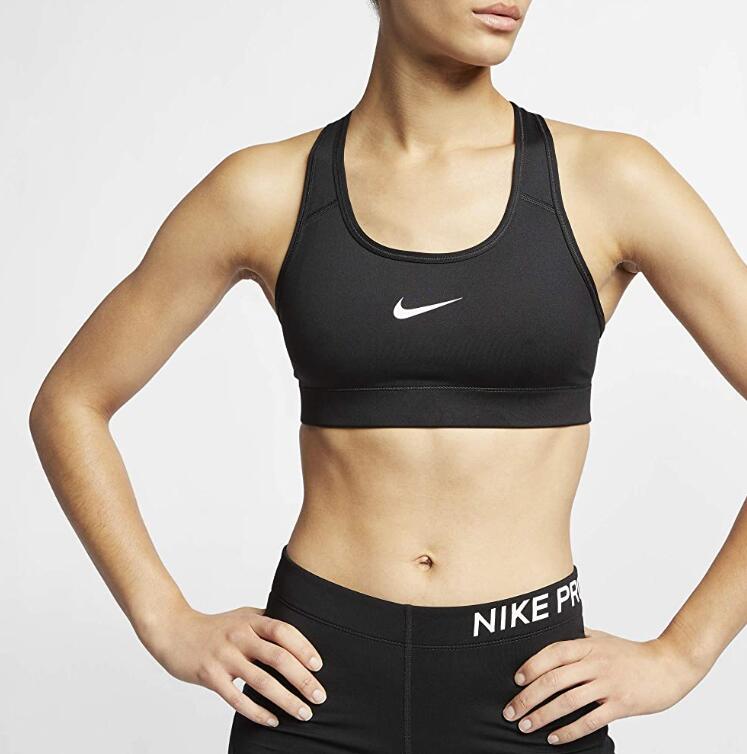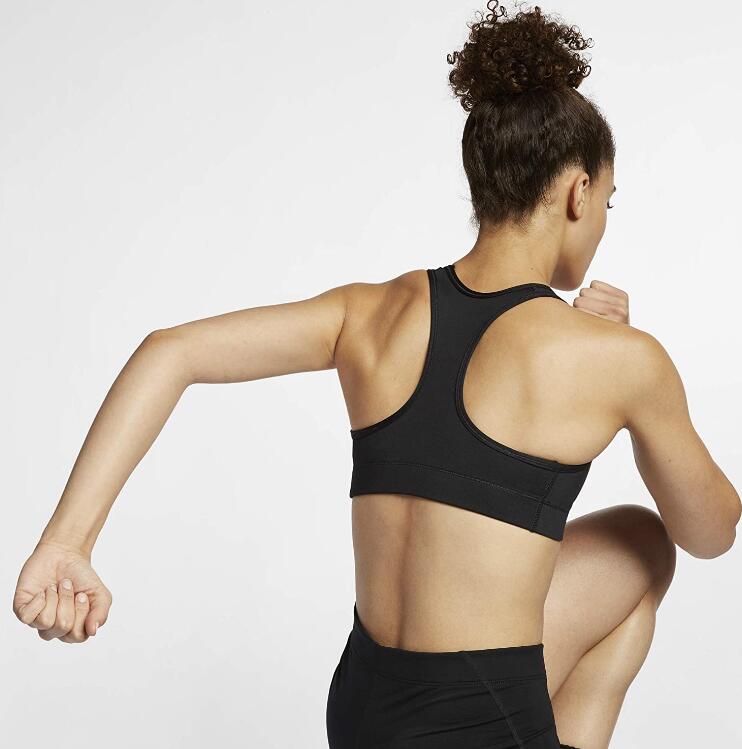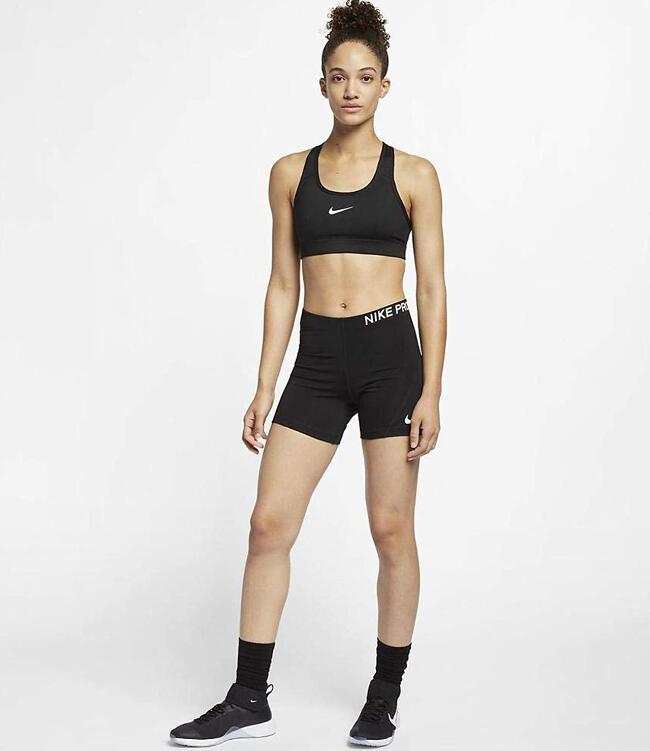 This is a compressive bra which also has molded cups and an almost seam-free design to promote comfort and good support. You get a tight fit without feeling constricted and uncomfortable. The soft fabric is lightweight with a very high quantity of Spandex in the blend. There are no cups in this sports bra.
It was agreed by all that this is a comfortable design and it was voted best for smaller bust sizes. Our testers loved the look of this two-color bra and said it feels secure and reduces bounce. The fabric removes sweat efficiently and testers stayed dry and cool during runs. No-one experienced any chafing, but larger cup sizes (from D upwards) did not get sufficient support.
So you have a good choice of compression, encapsulation and combination sports bra for running activities you can enjoy as social and fitness events!
Has finding the right sports bra helped you to get into regular exercise? Or have you struggled to find the right sports bra for your size and shape. Tell us about your positive or negative experiences as we love to hear from you! All comments and queries are really welcome in the Her Style Code Community!