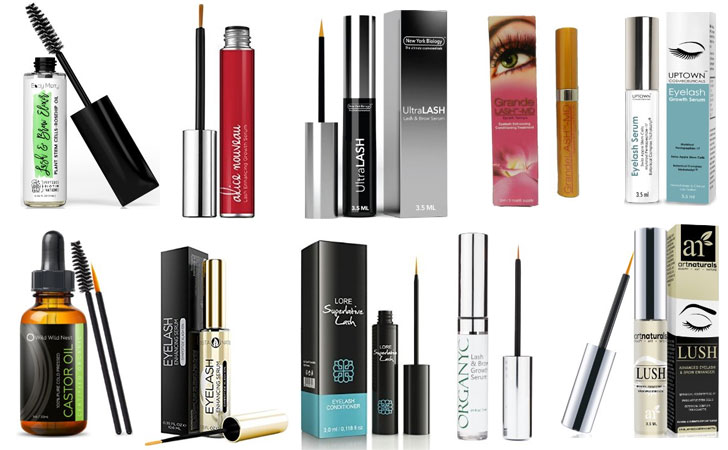 Long eyelashes are the ultimate beauty dream. However, for avid beauty lovers who haven't been blessed with naturally long, thick, lifted lashes, hope is not out of reach. Eyelash growth serums can help your extend your eyelashes to make them naturally longer without the use of mascaras or false eyelashes. It's important to only use eyelash growth serums that are safe for use near your eyes and nourish your lashes to keep them strong and healthy.
If you want to try an eyelash growth serum to lengthen your lashes, keep reading the eyelash growth serum reviews to discover the top rated best eyelash growth serums available on the market now.
11. Wild Wild Nest Organic Castor Oil-Boost Growth For Eyelashes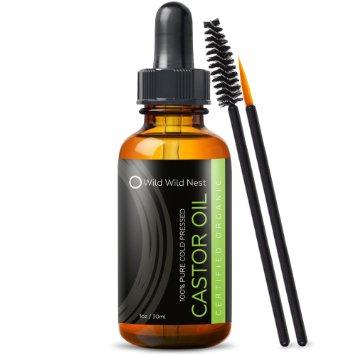 If you're looking for an all-natural eyelash growth serum that is formulated without any harsh synthetic chemicals that might be harmful to your eyes or lashes, this organic castor oil is the way to go.
Formulated with pure one hundred percent castor oil and available with an included spoolie brush for easy application to lashes, this organic eyelash growth serum is guaranteed to add lush length to your lashes within thirty days–or you can get your money back. By sealing in moisture and protecting your lashes, the oil promotes growth of length and thickness quickly and effortlessly.
10. InstaNatural Eyelash & Eyebrow Boost Serum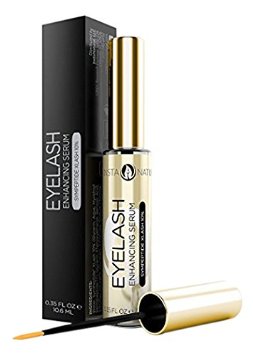 Infused with a powerful peptide formula, this eyelash growth serum from InstaNatural promotes the growth of healthy, extended lashes that are strong and natural. As it helps your lashes grow, it also nourishes them to increase their strength and thickness and stimulate additional growth in the future.
Within twenty-eight days, the serum can increase the length and density of your lashes by between sixty and seventy percent. Plus, if you're having trouble with short or patchy eyebrow growth, this eyelash growth serum is a versatile product that can be smoothed onto your brows for quick growth there as well.
9. Body Merry Eyelash & Eyebrow Serum
Infused with vitamin B, biotin, and peptide ingredients that have been proven to promote quick lash growth, this eyelash growth serum is one that you can trust to work effectively and quickly. The serum also includes natural strengthening and nourishing ingredients, including algae extract, hyaluronic acid, aloe, pumpkin seed oil, rosehip seed oil, and Japanese green tea leaf extract.
In order to coat your lashes evenly for even growth, this eyelash serum includes a soft, flexible spoolie wand applicator that won't irritate your eyes or lashes during application.
8. Uptown Cosmeceuticals Eyelash Growth Serum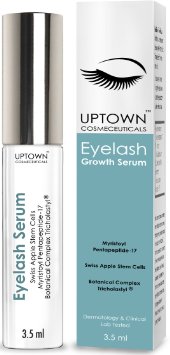 You can't find an eyelash growth serum anywhere with a formula that is as innovative and unique as this serum from Uptown Cosmeceuticals. Infused with stem cells and pentapeptide, the serum naturally renews, rejuvenates, and restores your lashes to aheightened length and thickness.
Within two weeks of regular use of this serum, you can expect a twenty-five percent increase in the length and thickness of your lashes. After using it for six weeks, you can see a seventy-five percent increase–your lashes will almost double in length and density after extended daily use of this product.
7. Grande Naturals Grandelash Eyelash Enhancing Conditioning Treatment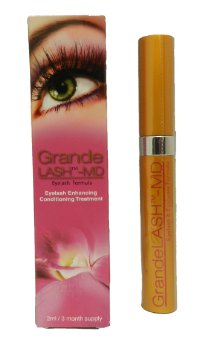 This eyelash growth serum from Grande Naturals doesn't just extend the length and thickness of your lashes; it also conditions them to leave them looking and feeling healthy, nourished, and moisturized.
Infused with a blend of vitamins, peptides, and amino acids, the serum conditions your lashes (and your eyebrows, if desired) to protect and strengthen them in order to promote growth in length and density. Almost ninety percent of users who apply this serum daily see noticeable results in the length and thickness of their lashes within forty days.
6. SNS Superlative Lash Eyelash Conditioner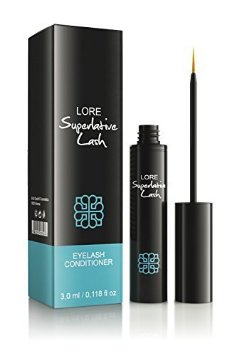 With an innovative, breakthrough formulaic design, this eyelash growth serum from SNS wakes up any eyelash roots that are not currently active and pushes them to grow like the rest of your lashes in order to make your lash line appear longer and more full. This process is completely natural and helps your lashes appear natural and remain strong.
Within only four weeks of regular use, you will see a visible improvement in the length and thickness of your lashes. Plus, this serum also darkens your lashes as well as lengthening and thickening them to create a flawless, dramatic look without mascara or falsies.
5. Alice Nouveau Lash Enhancing Growth Serum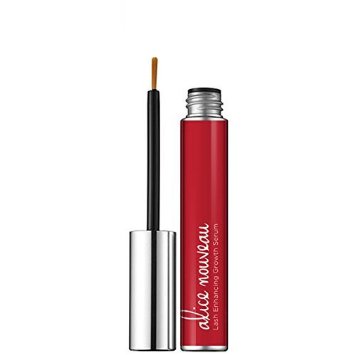 If you've attacked your lashes with treatments and harsh mascara formulas in an attempt to thicken and lengthen them over time, they are likely brittle and weak after being faced with such an abundance of unnatural synthetic chemicals. This eyelash growth serum from Alice Nouveau can help strengthen and nourish your lashes as well as lengthen and thicken them quickly and effortlessly.
Infused with rejuvenating biotin, moisturizing vitamin E, and nourishing hyaluronic acid, the serum effectively promotes growth of the length and thickness of your lashes while also conditioning them to help them look and feel stronger and softer with zero brittleness. Within fifteen to thirty days, you can expect to see three times more volume in your lashes and up to a twenty percent increase in the diameter of your lashes.
4. Organyc Eyelash & Eyebrow Growth Serum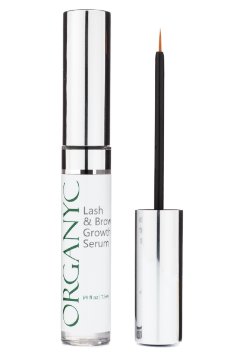 As you grow older, your eyelashes naturally thin out and become more brittle. This is a natural process in the inevitable cycle of aging, but it can be frustrating for beauty lovers who still want long and thick lashes.
Targeted for thin and brittle lashes, this eyelash growth serum from Organyc strengthens and revitalizes your eyelashes to prevent them from breaking and stimulate them to grow thicker over time. Infused with a special botanical compound, the serum stimulates your keratin genes to promote noticeable growth in the length and thickness of your lashes.
3. New York Biology Eyelash Growth Serum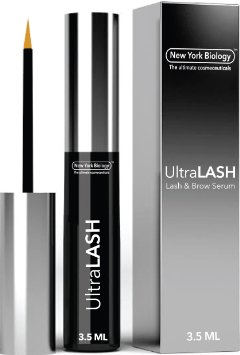 If you have very sensitive eyes, using treatments like eyelash growth serums can be a challenge that leads to painful irritation more often than not. This eyelash growth serum from New York Biology, however, is specially formulated with sensitive eyes in mind. It is completely irritation and allergy-free in order to prevent pain or negative reactions even from those with extremely sensitive eyes.
This gentle formula offers thicker, fuller, longer lashes quickly and effortlessly. You can expect to start seeing noticeable results within two weeks of use and, if you use it regularly for six weeks, the length and thickness of your lashes is apt to increase by seventy-five percent.
2. Art Naturals Eyelash Growth Serum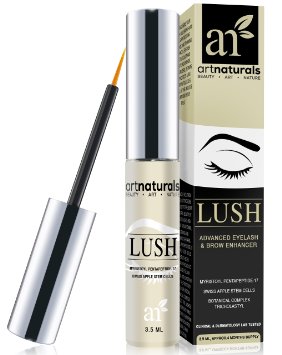 Infused with a natural pentapeptide complex and swiss apple stem cells, this eyelash growth serum from Art Naturals will enhance the thickness, fullness, and length of your lashes without using any harsh ingredients or synthetic chemicals along the way.
Completely safe and free of any irritants that can cause pain to sensitive eyes, the serum combines a diverse blend of all-natural active ingredients that are known to quickly and effectively promote eyelash growth so you can sit back and enjoy the visible results of the serum without worrying about whether it might be harming your eyes.
1. Nanolash Eyelash Growth Serum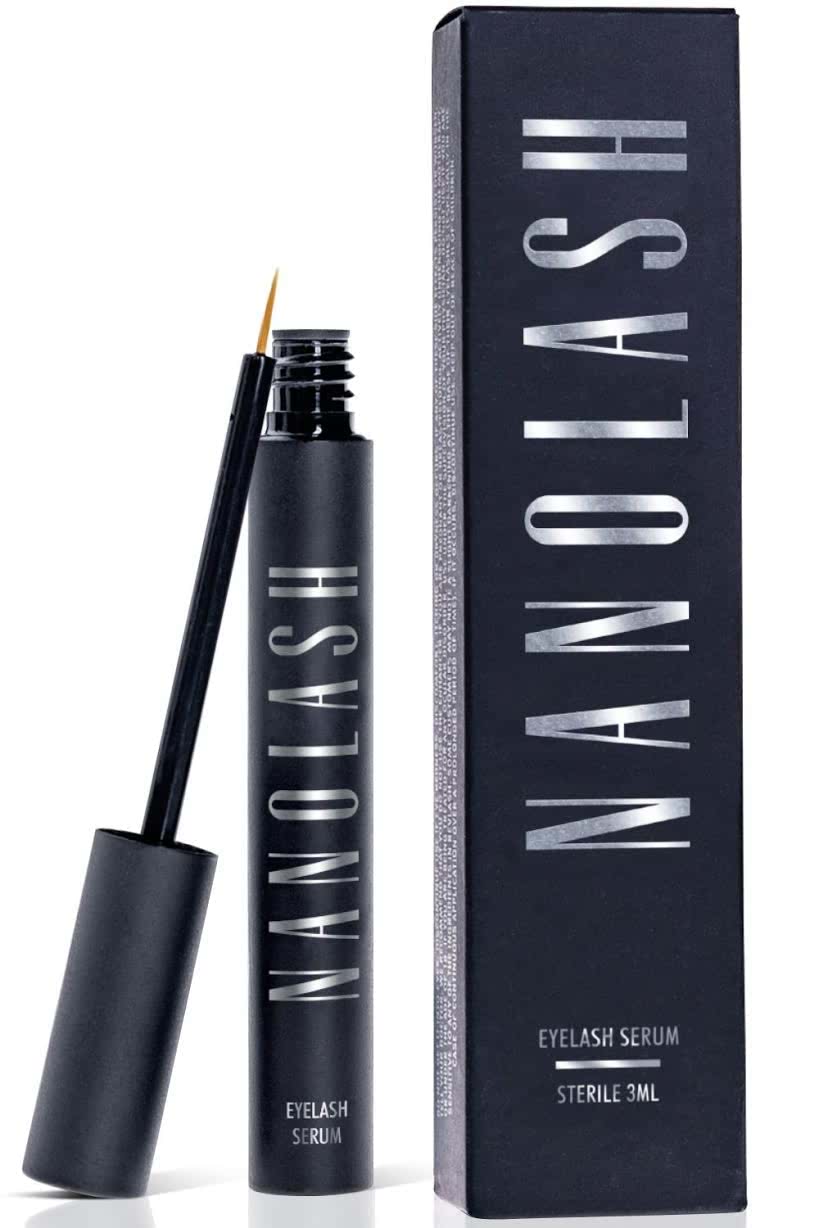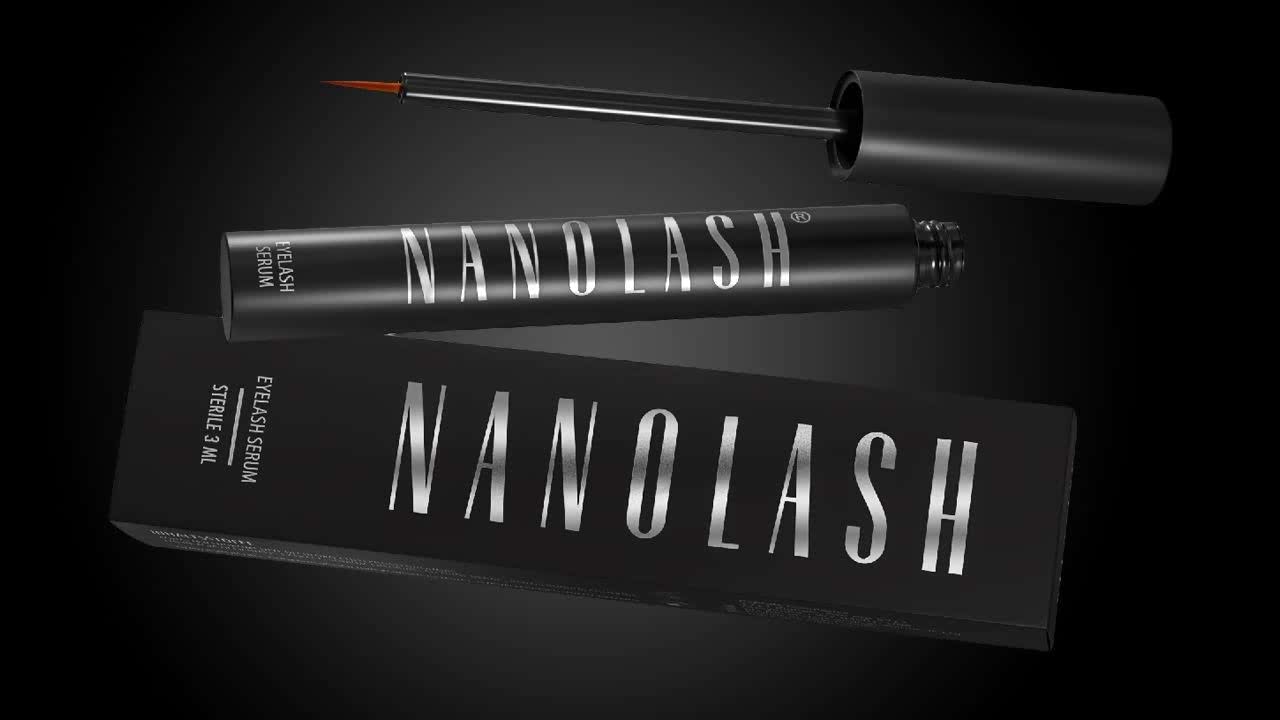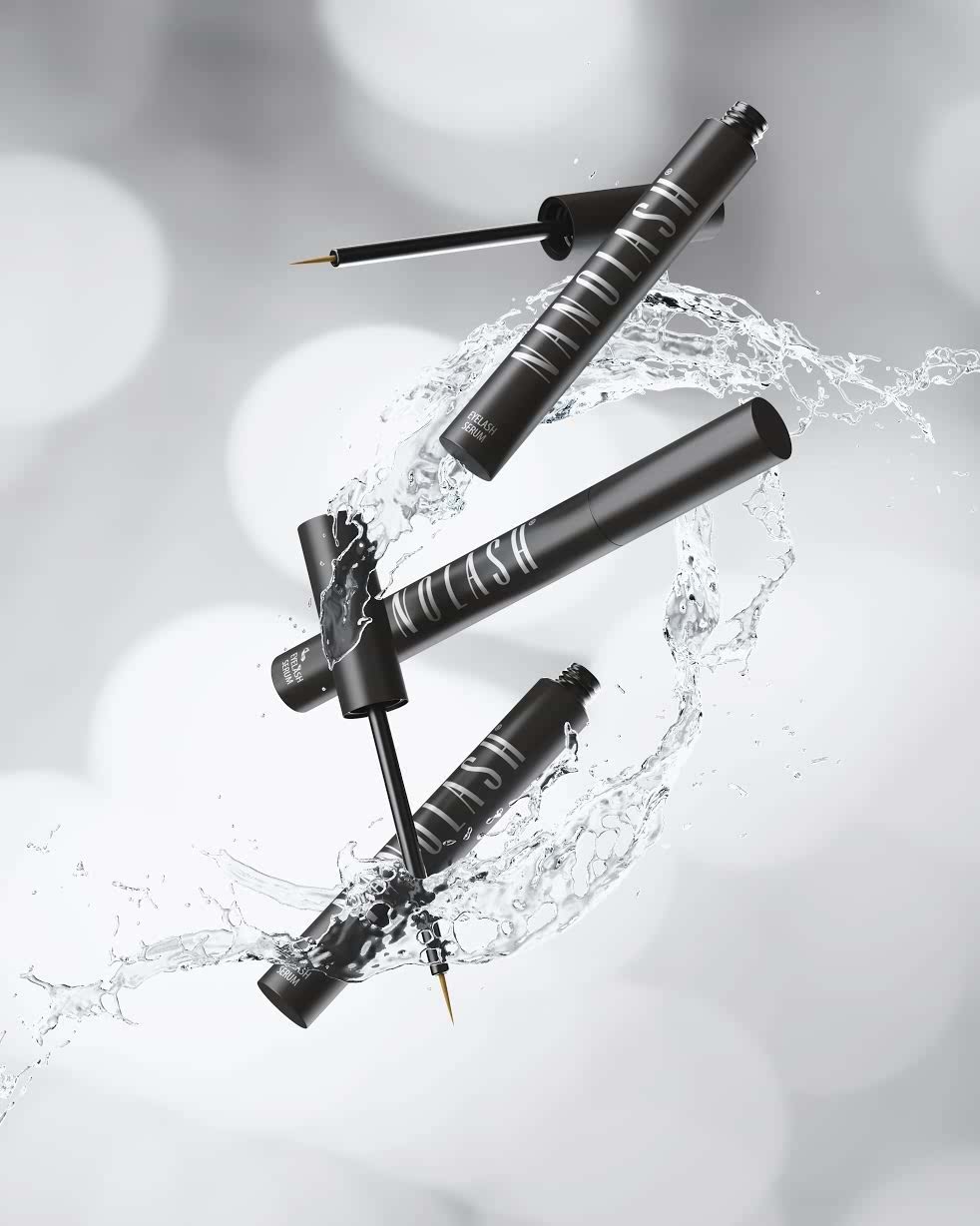 If your eyelashes are short, weak, or falling out, then Nanolash is the beauty product crafted for your needs. It is a serum with top ratings from customers all over the world. Its unique formula based on natural ingredients makes it suitable also for sensitive skin. If you're ready to dare with spectacular eyelashes, Nanolash will help you achieve the makeover of your dreams. Its precise brush will make application simple and quick and within only 30 days you will notice that your eyelashes are already stronger, darker, and thicker.
Nanolash is highly recommended after chemotherapy hair loss. It can also be used while having eyelash extensions because it does not contain oils known to dissolve the cosmetic glue. Daily application of this eyelash serum will make you gain attention and impress everyone around you as after the full treatment your eyelashes will be thicker, longer, darker, stronger, and perfectly hydrated to ensure you with a stunning frame for your eyes.
Eyelash growth serums can be a life-changer for you if you struggle with eyelashes that aren't as long as you've always wanted. If you're in the market for a lash extending formula, use the list in this post to learn about some of the best eyelash growth serums you can buy, and most of these eyelash growth products are available at Walmart and amazon.com.