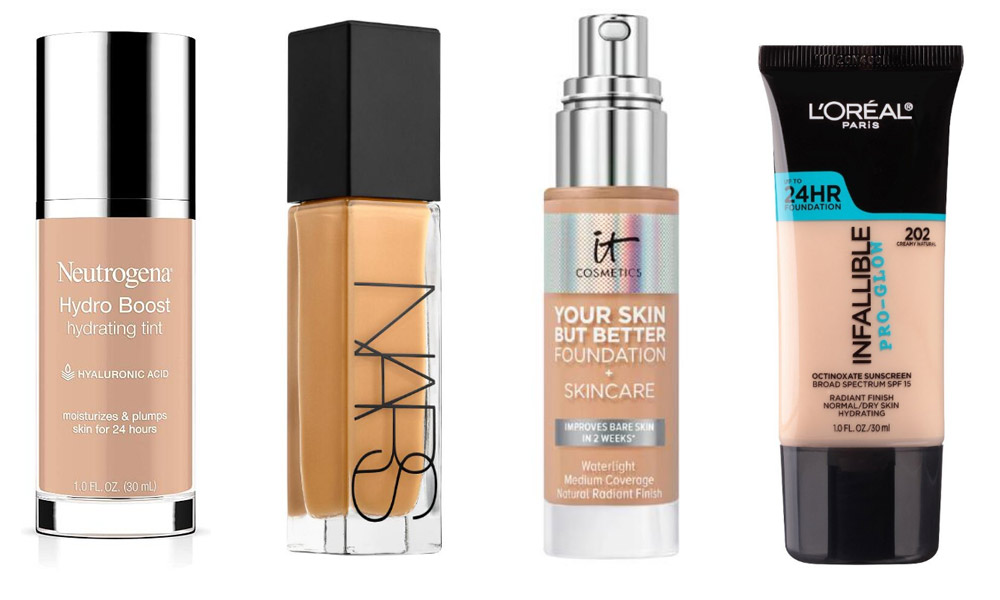 Dry, tight skin is uncomfortable as it is. But when you pack on a matte foundation all over your face, it could aggravate the dryness and leave you feeling like you can't smile or crinkle your eyebrows.
Picking the wrong foundation for dry skin type can spell disaster for your entire makeup routine. There are many things you have to consider about your dry skin. Will the foundation accentuate dry patches? Or maybe make your skin feel even distractingly tighter than it already is?
The trick to still feeling good about your skin is nailing what kind of foundation is best for your dry complexion. Here's what you have to watch out for, and a list of the best foundations your skin will love and drink up.
What kind of foundation is best for dry skin
Dry skin can be a hassle to take care of. Sometimes, even a thick moisturizer isn't enough to keep your skin firm and supple. So add an extra layer of hydration on your skin with a moisturizing foundation that will give you a dewy, glowy finish.
Go for foundations with hydrating ingredients, such as shea butter, vitamin E, and hyaluronic acid. These allow your foundation to feel smooth and silky upon application, and sink into your skin beautifully to moisturize it properly. It helps take away that tight, constricting feeling dryness gives you.
You'll also want your foundation to be creamy and glowy instead of matte because the latter can accentuate any dry patches you currently have on your skin. It could also settle in between lines on your face, forming cracks of dried-up foundation.
Aside from that, matte foundations may not be suitable for your dry skin because those are designed to absorb excess sebum on your face. In your case, oil should have a warm welcome to add natural moisture to your skin. So matte foundations are a no-no for you.
1. L'Oreal Paris True Match Lumi Healthy Luminous Makeup

Add some luminosity and freshness to your complexion with this ultra-hydrating foundation by L'Oreal Paris. It's made with 40% pure water to give your skin all the moisture and hydration it needs to glow from within.
What's terrific about this foundation is that it improves your skin condition over time. It's rich in vitamins C and E to strengthen and moisturize your skin. These vitamins are also known to help brighten your complexion.
This foundation is designed to give you an intense radiance without looking greasy. It's designed with a unique Liquid Light Technology to give your skin an instant boost of glow as soon as you wear the foundation. It's perfect if your dry skin looks a bit more dull than usual and needs waking up.
2. It Cosmetics Your Skin But Better Foundation + Skincare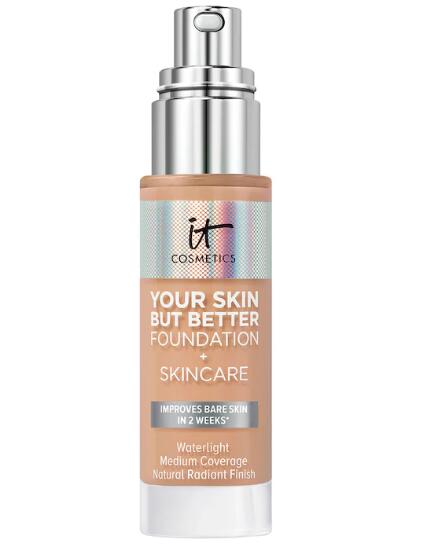 Not every foundation for dry skin has to be glowy and dewy. This one by It Cosmetics has a more natural finish on the more radiant side, but nothing too extreme and shiny.
You can get noticeably more moisturized and healthier skin two weeks after using this foundation regularly. That's because it's packed with a plethora of skin-loving ingredients.
It's infused with aloe vera and hyaluronic acid—humectants that draw moisture from the air and into your skin. They work to smoothen your skin and hydrate it too.
There are also gentle acids that exfoliate your skin, which is perfect for any flaking and dry patches on your skin. Meanwhile, vitamins B5 and E fight free radicals and pollution that can damage your skin barrier.
This foundation feels extremely light on the skin, but doesn't leave it feeling dry and tight either. It's the perfect finish if you want hydrated skin without your makeup being too heavy on your skin.
3. Bobbi Brown Skin Foundation Stick for Dry Skin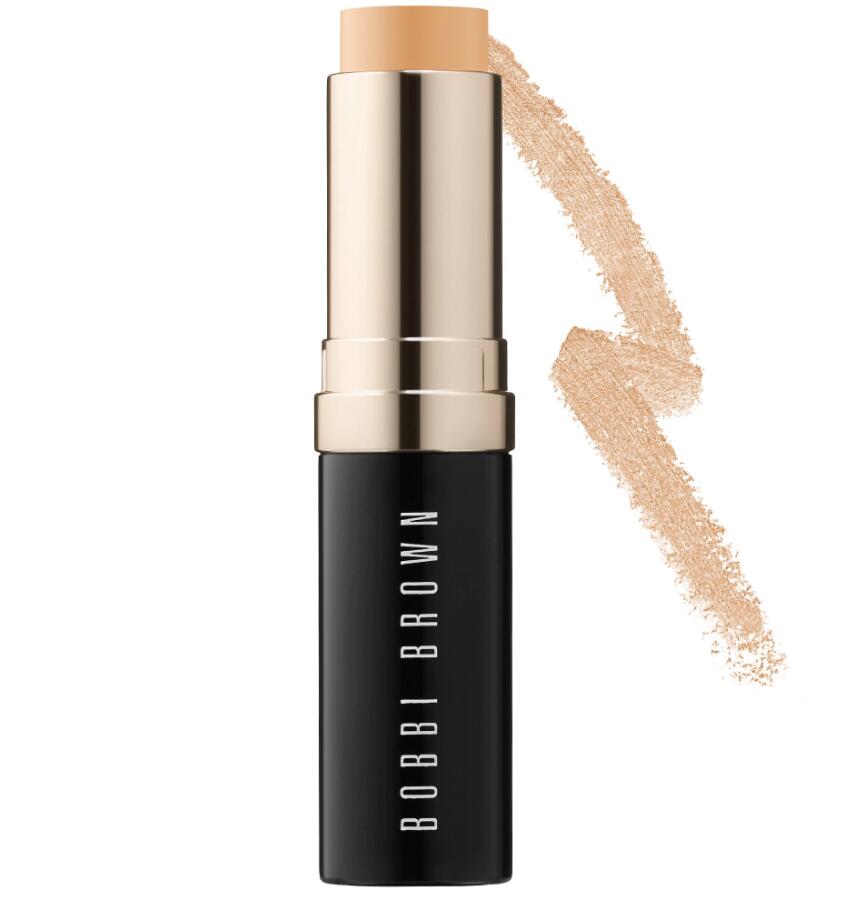 Foundation sticks are awesome for dry skin because they're creamy, moisturizing, and easy to glide all over the skin. They also usually offer full coverage, which is great for covering up any dry patches. This Bobbi Brown stick is one of the best out there.
The formula contains a blend of nourishing oils like shea butter and olive extracts, which help moisturize dehydrated skin. It's great for all skin types, but especially beneficial to skin that's quite thirsty and needs the extra emollient ingredients.
This foundation is resistant to sweat, water, and humidity, so you don't have to worry about ruining your makeup if you find yourself in tough weather conditions.
4. Neutrogena Hydro Boost Hydrating Tint –

Liquid Foundation for Dry Skin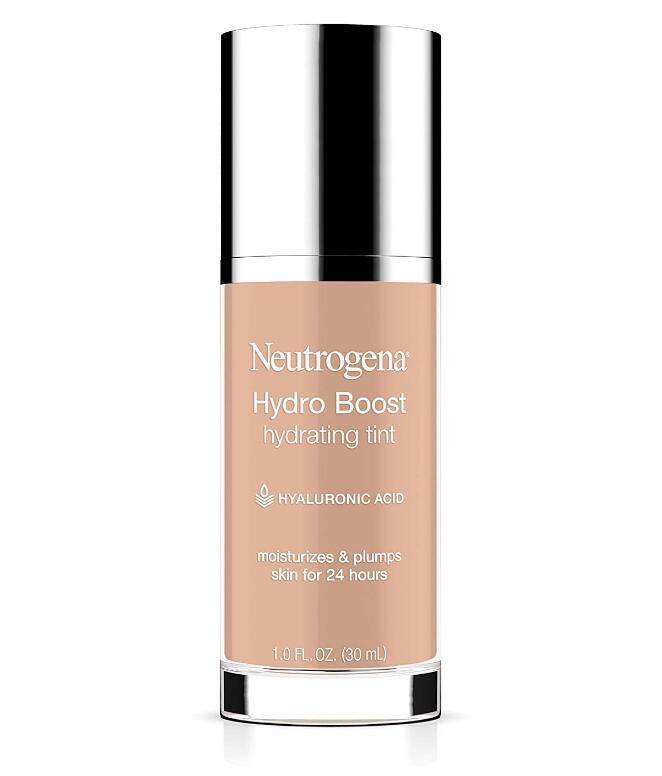 Quench your dry skin's thirst with this hydration-boosting foundation from Neutrogena. It comes in a lightweight water gel consistency that immediately hydrates your skin, making your complexion feel smooth and silky.
It's formulated with hyaluronic acid, which is known to plump up the skin with a great amount of moisture. This helps make your skin look and feel supple to the touch.
If your dry skin is prone to acne, you'll appreciate that this foundation is oil-free and non-comedogenic. That means zero breakouts!
This foundation is lightweight and doesn't feel heavy on the skin. That said, it still lasts up to 24 hours on your skin. It's perfect for long nights and events where you need to keep your makeup snatched and your skin hydrated.
5. Fenty Beauty Pro Filt'r Hydrating Longwear Foundation for Dry Skin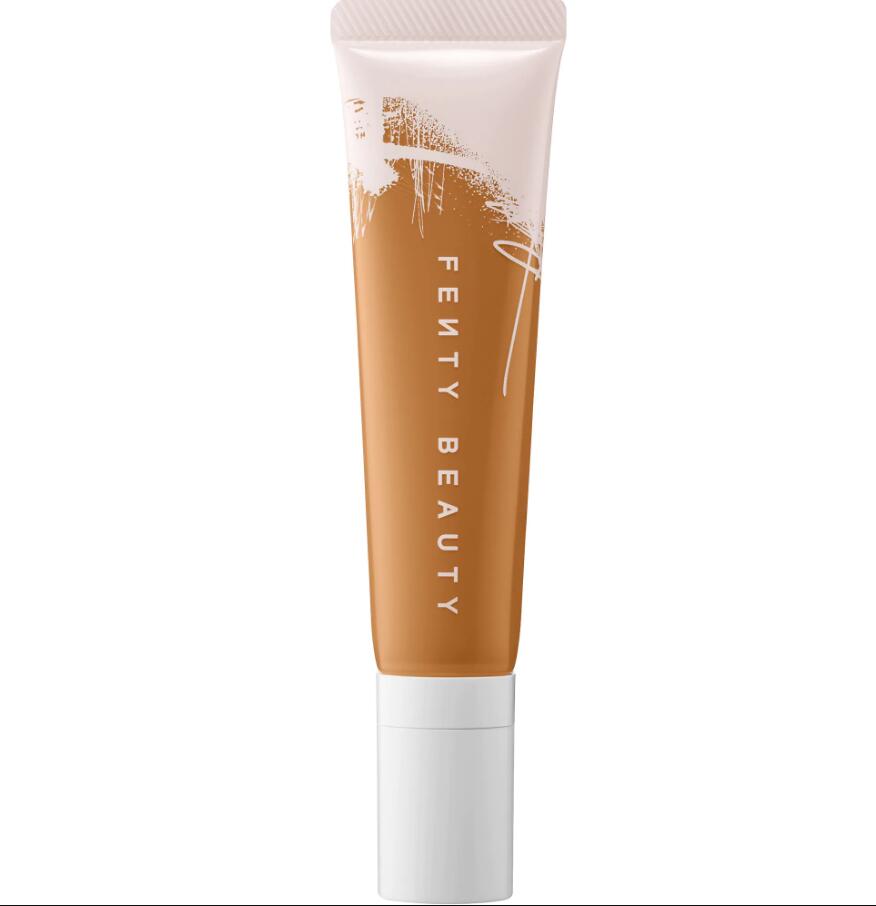 Rihanna's Fenty foundations are popular for coming out with extensive shade ranges. In fact, this line of hydrating foundations has 50 shades to choose from!
But that's not the only thing to love about it. This vegan, cruelty-free foundation is also impressive at moisturizing your skin, so you can flaunt medium coverage and intense dew at the same time.
It's infused with grape seed oil, a lightweight botanical oil known to provide amazing hydration to the skin without feeling too heavy or clogging the pores. It also has sodium hyaluronate—a derivative of hyaluronic acid that draws moisture into your skin for a natural radiance.
6. NARS Natural Radiant Longwear Foundation for Dry Skin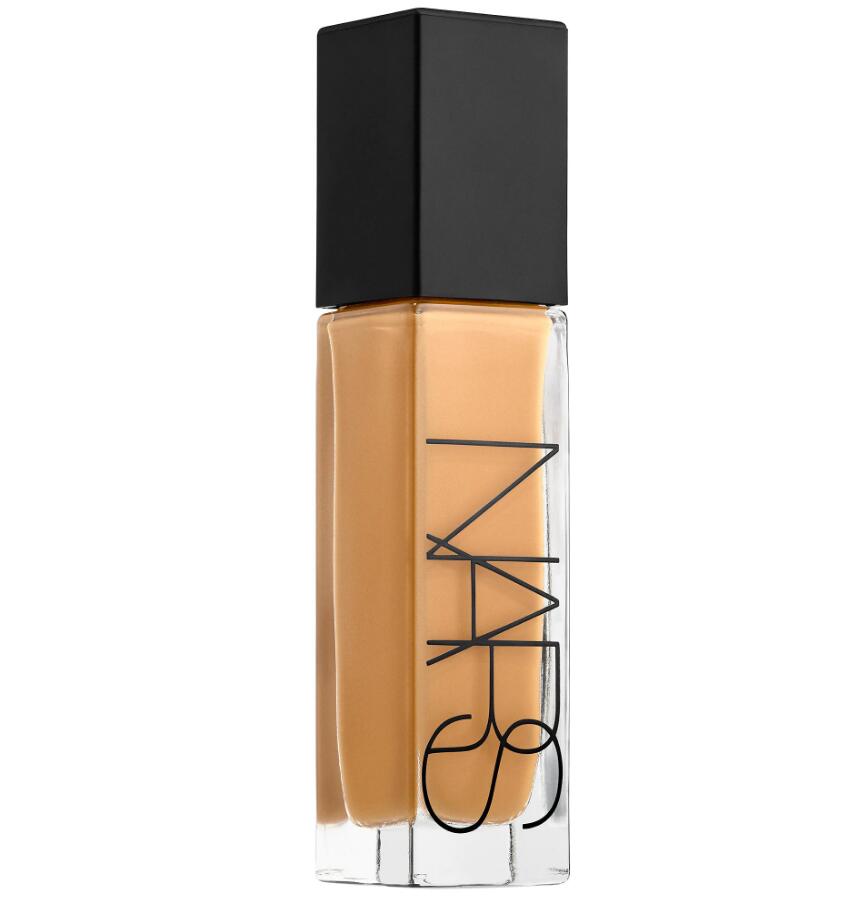 This NARS foundation is a cult classic and has been a favorite of beauty enthusiasts for years. While it's promoted as a foundation good for all skin types, dry skin will find it more beneficial than oilier skin.
It's infused with botanical extracts from raspberry, watermelon, and apple to lightly hydrate your skin while you're wearing the makeup. They also help improve your skin's overall elasticity, making it bouncy and supple—things that are hard to find in dry skin.
It's lightweight and glides easily on the skin, making it a breeze to work with. Plus, it's transfer-proof and sweat-resistant, so you won't make a mess on your clothes even on a hot day.
7. L'Oreal Paris Makeup Infallible Pro-Glow Foundation for Dry Skin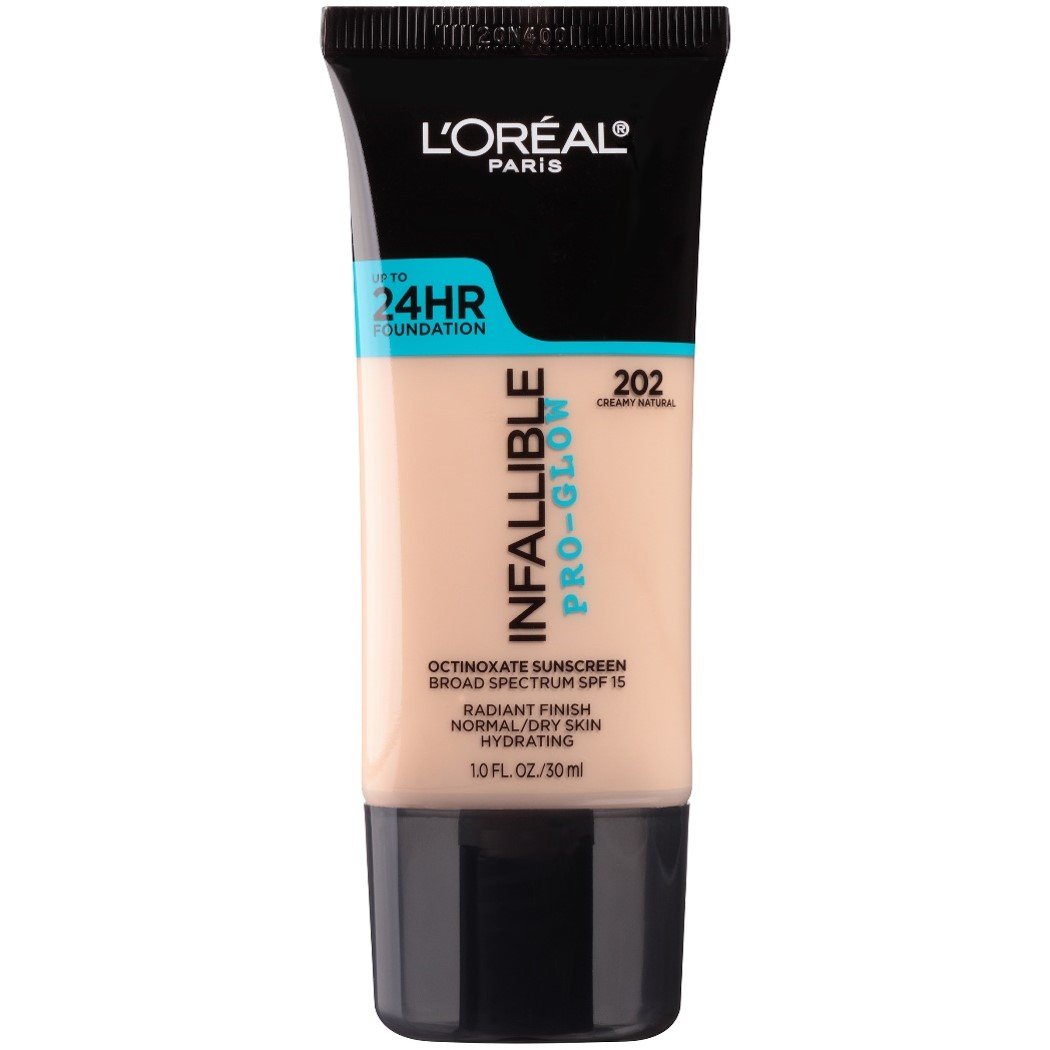 Here's another classic for dry skin—this time from the drugstore. This L'Oreal foundation is known for the intense glow and dew it leaves on your skin, thanks to its moisturizing and conditioning ingredients.
The formula is lightweight and super creamy, so it's a joy to apply on dry, rough skin. It smoothens your complexion too, evening it out with medium coverage that can be built up to full coverage with a second layer.
This foundation boasts SPF 15, protecting your skin from sun exposure that can damage and dry out your skin even more.
Conclusion
Picking a foundation for your dry skin need not be difficult as long as you know the golden rule: hydrate your skin properly to give your complexion a beautiful, dewy finish. It's the best way to replenish your skin with the moisture it badly needs while making your skin feel good underneath makeup.
Creamy, silky, hydrating foundations are the only way to go if you have dry skin. Anything too mattifying will be uncomfortable and won't work on any dry patches and peeling your skin is experiencing.
Don't know where to start shopping for the perfect foundation for you? Just use the list above as a blueprint. Check out any of them and see how a hydrating foundation can work wonders not just for your skin's glow, but for its overall health and comfort as well. Subscribe to get more beauty buying guides on herstylecode.com!