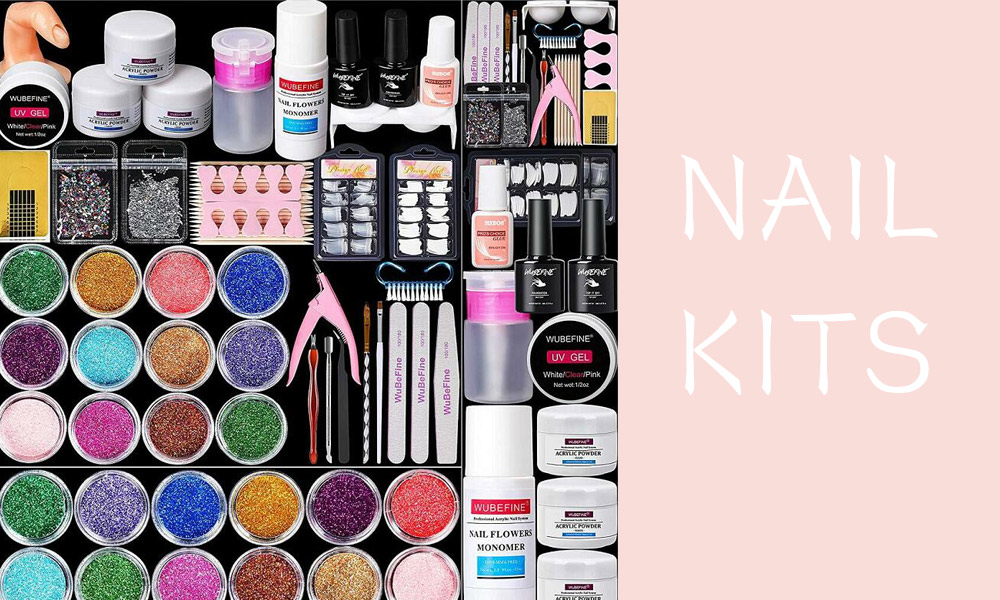 Whenever people talk about their beauty regimen, it's usually focused on skincare and makeup. But doing and caring for your nails can be just as fun if you have the right tools and accessories to help you do it. Snagging the best nail kit is important for that—yes, even for beginners.
You don't have to be an expert at nail care to do your nails. If anything, it's proper hygiene that anyone should practice! But obviously, being a beginner with zero knowledge about nails makes it harder to build a nail kit with all the necessary tools to clean, care for, polish, and paint your nails.
Luckily, there are tons of nail kits in the market that provide all the essentials, from clippers to nail polish options. Here are six of the best, complete nail kits that even beginners will find beneficial and easy to use.
What should you have in your at-home nail kit
There are no rules about what should be in your nail kit. You can mix and match all the different tools and accessories you want to have to build a nail care routine you're comfortable with.
Some of the basics include the more sanitary tools—you know, the ones that everyone uses for hygienic purposes. Nail clippers are essential for cutting nails, while polishers, nail files, and buffers are needed to smoothen out your nails and perfect their shape and texture.
Next up, we have the fun stuff. You can include nail polishes in your favorite colors to paint your nails depending on your mood. It's always fun to have bright, summery colors in your collection, but stock up on the muted, subdued basics for professional and sleek looks as well.
Of course, if you like to paint your nails, you always need to have a nail polish remover in your kit, too. Pair it with a small container of cotton balls to remove your nail polish, and you're ready to change up your color any time you wish.
While doing nail extensions or using dip powders is more for experienced nail care lovers, you could include the tools to do them in your beginner's kit, too. You can build up to a kit like this as you go and learn more about nail care, but the essentials above are what's most important.
Need more help looking for nail care tools? Don't buy them separately if you're new to doing nails—always go for a collection. Here are some of the best nail kits for beginners we've found:
#1. WuBeFine Acrylic Nail Kit
If you like your nails long and sparkly, this WuBeFine nail kit is the one for you. It contains extensions and acrylic powders, allowing you to create your dream shapes and length without your nails ever being flimsy. It also comes with base and top coats to make your nail art super seamless.
Doing your nails is fun with this kit because of its plethora of embellishments. There are gems and glitters you can play around with. The shimmery glitters come in 12 different colors. You can even mix and match them to get gorgeous combos.
#2. Cooserry 115-in-1 Acrylic Nail Kit
For some women, the more glitter, the merrier. If that sounds like you, you'll fall in love with this Cooserry nail kit. It includes almost 50 glitters to choose from for your nail art, giving you the freedom to be as creative as you want when doing your bold nail looks.
There are also tons of essential accessories that will make your nail extension and painting sesh easy-breezy, even if you're just starting out with nail care. The kit includes extensions, nail removal caps, bottles of top coat, polish remover, and many more.
#3. Finishing Touch Flawless Salon Nails Kit
Not a fan of having to work with too many tools at once? Check out this rose gold kit by Finishing Touch. Instead of multiple tools, you get one rechargeable wand and six interchanging heads to do your entire nail care routine. You can switch it up and turn your wand into a buffer, file, polisher, and more.
The unit is cordless, so you can travel with it and reshape your nails whenever and wherever you please. It even has adjustable settings so you can control how fast your tools work. It also has an LED light to illuminate your nails as you do them.
#4. Gershion Poly Nail Gel Kit
If you're a fan of gel nails and classic, feminine colors on your nails, you'll love this kit by Gershion. It contains all the tools necessary for hygienic nail care, with the addition of six 30ml gel nail colors, ranging from pink to berry to sultry maroon.
It's perfect for creating nail art and extensions in mere minutes. The kit also includes a top coat and base coat, so you know you're set for a spa-like nail session at home.
#5. Modelones Poly Extension Gel Nail Kit
Here's another complete nail kit that's perfect for creating extensions and gel nails even when you're a newbie, this time by Modelones. It also has six colors to choose from, like blushing nude and deep red.
The tools in this kit include nail brushes, files, clippers, tweezers, buffers, cuticle oils, and more. There are even gems and glitters you can use to embellish your new nails.
It even comes with a nail lamp to set your nail extensions after working on them or simply drying your painted nails quicker. It comes in a cute, enchanting pink color and can be set in timer mode to signal when you're done.
#6. Modelones 20-Color Dip Powder Nail Kit
When you get the hang of nail art and extensions, you can even elevate your kit to something like this one by Modelones. It has 20 stylishly gorgeous colors that you can play around with, from glossy black to glittery gold. It also comes with activator dip powders to strengthen your nails post-manicure.
But it's not all about beauty. This kit also has the essential tools to keep your nails clean and shaped to perfection. It includes brushes and nail files to help you achieve that.
Conclusion
Nail care might feel intimidating, especially if you're just a beginner learning the ropes. But if you have a complete nail kit, like one of the options listed above, figuring it out becomes easier.
If you're serious about caring for your nails and beautifying them to perfection, choose a kit you prefer and make sure you always have it on deck at home. Lousy makeup and bad hair days suck, but there's no bigger frustration than dirty, chipped, and broken nails. Keep yours in tip-top shape with any of the kits above! Subscribe to get more beauty shopping guides on herstylecode.com!