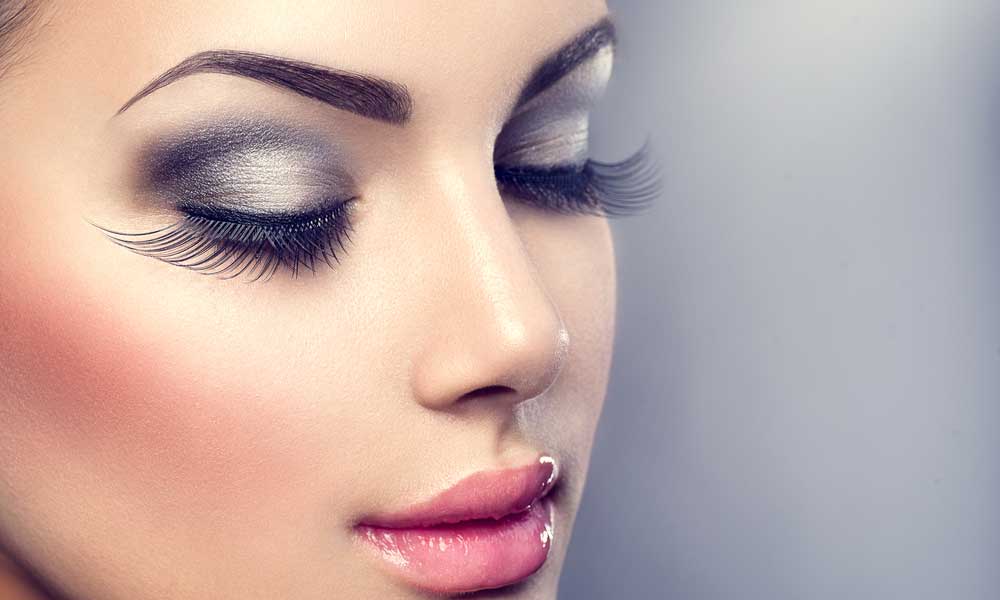 Makeup trends are one of the most fun parts of applying makeup. The trends are constantly changing and new ones are being developed. Trying out new makeup trends as they come about can become an addicting hobby for makeup lovers. However, despite the fun eye makeup trends can bring, they also often come with stress as well.
Keeping up with eye makeup trends is overwhelming, especially considering how frequently they change. Plus, trying out some makeup trends that are more complex can be extremely frustrating. If you don't have the right skill set when it comes to makeup, it is hard to pull off these more complex looks successfully. The key to keeping up with makeup trends and having fun with them is to find current trends that are also simple to pull off successfully. It is sometimes difficult to find these coveted stylish and simple looks, but it definitely isn't impossible. There are plenty of high-fashion, easy-to-rock current eye makeup trends that you shouldn't knock before you try.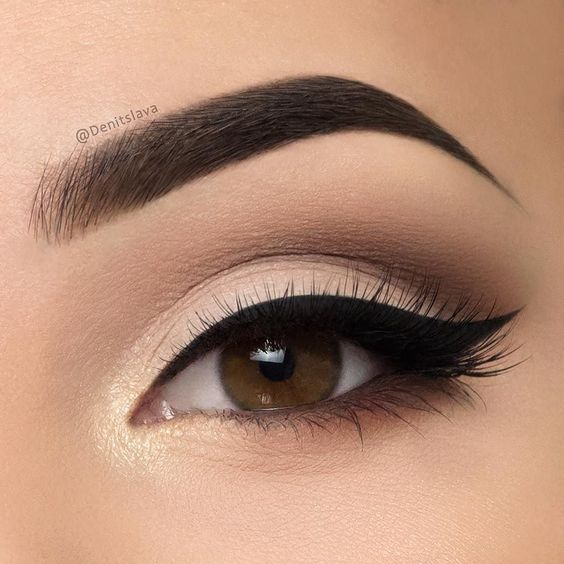 Winged eyeliner has been at the top of the eye makeup trend list much longer than most other fleeting trends remain in style. Winged liner is also renowned as one of the most frustrating and difficult looks to master. However, it doesn't have to be so difficult. Angled brushes and smooth liquid formulas are your best friends when it comes to pulling off winged eyeliner without a hitch. Use the brush to create a precise outline of the liner before filling it in.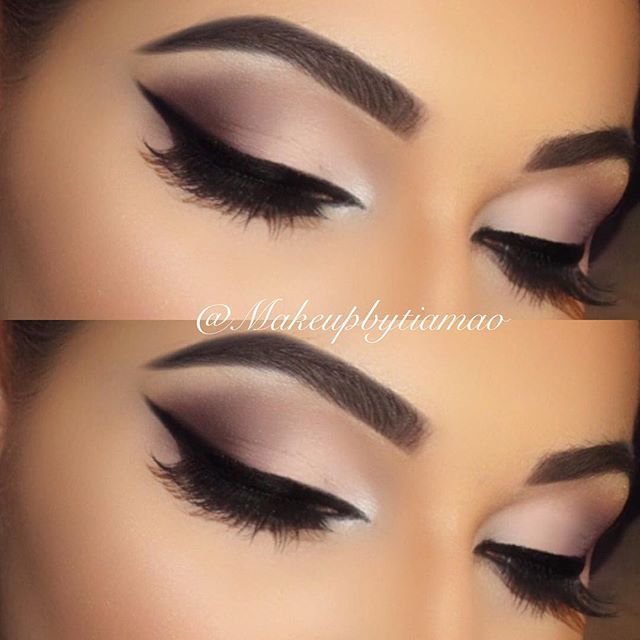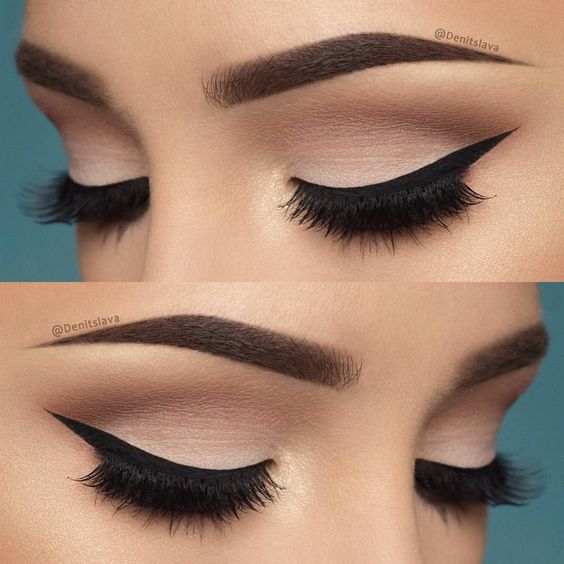 Traditionally, the established formula for eye makeup is darker eyeshadow toward your lash line and lighter shades toward your brow bone. However, a current makeup trend involves exactly the opposite. The next time you do your makeup, try applying lighter eyeshadow along your lash line and keeping the darker eyeshadow above your crease. Just make sure you blend sufficiently for a smooth finish.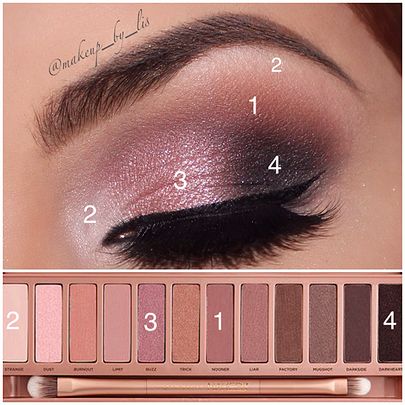 The Urban Decay Naked palettes have by far been the most trendy and coveted eye makeup products in the past few years. This gorgeous look above is created using only four shades from Urban Decay's Naked 3 palette. It is a beautiful rosy look that includes plenty of shimmer to satisfy your inner princess.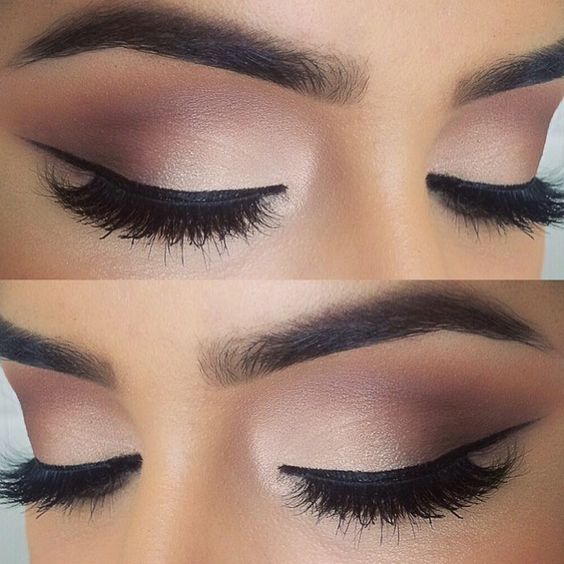 Winged eyeliner is generally thought of as a thick, angular line. However, a recent winged eyeliner trend involves a thinner swipe of liner that juts straight out from the outer corners of your eyes. This type of winged liner can actually be easier to pull off successfully than classic liner. It just requires a steady hand or angled brush to ensure precision.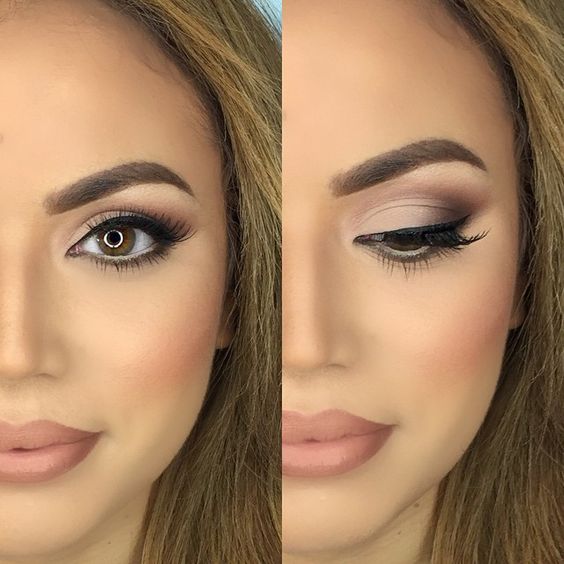 Rosy, pink eye makeup looks are all the rage right now. They brighten up your look and add warmth to any skin tone and eye color. No matter if you're super into pink or not, try out a rosy look sometime soon when you're looking to add a bit of warmth and brightness to your look.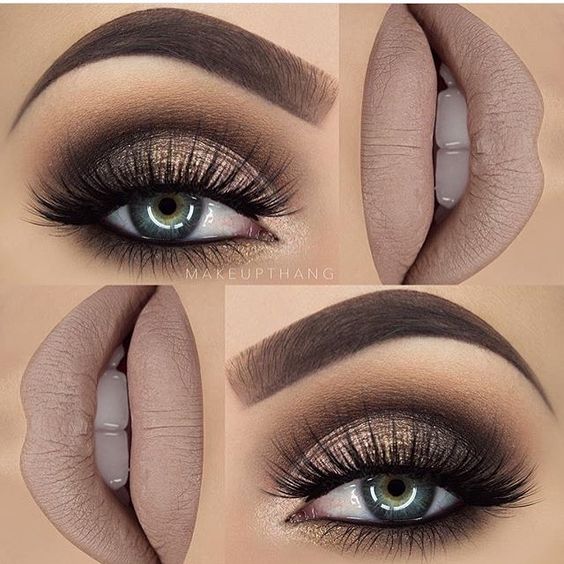 Eyeshadows with a shimmery finish mixed with matte lip colors are a very popular trend right now. This style creates a stark contrast that adds both drama and brightness to your look. Try a cool-toned pink lipstick and warm-toned eyeshadow with gold or copper undertones for best results.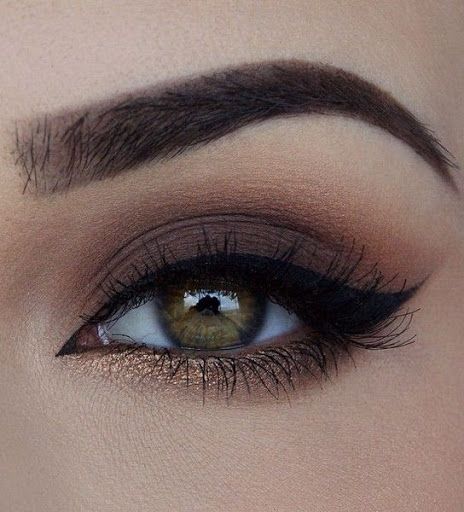 Again, blending matte and shimmery finishes within one makeup look is a major current makeup trend. Try using only eyeshadows with a matte finish on your top eyelid to add drama to your look. Then, apply shimmery eyeshadow along your bottom lash line to finish of your look with a pop of brightness and color.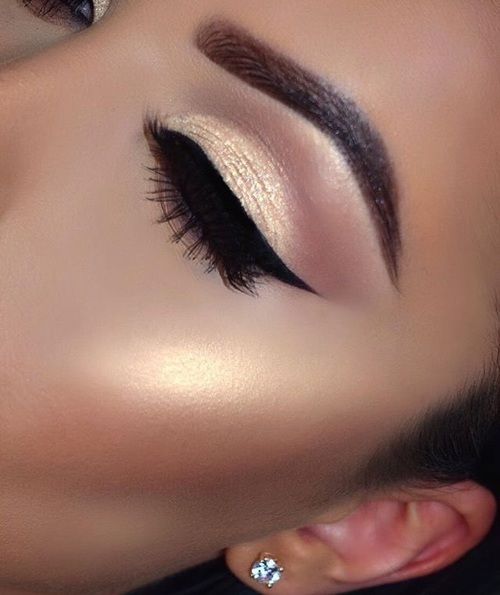 Highlighting and strobing are definitely some of the biggest current makeup trends. They add shine to your skin and make you look like you're positively glowing. Highlighters come in many different colors from silver to gold to bronze to pink to more unique colors like blue or purple. A great way to take advantage of the highlighting trend in a different way is by using highlighter as eyeshadow. Apply eyeshadow like normal. Then, use highlighter to brighten up the inner corners of your eyes and the area right underneath your brow bone. This trick adds extra glow to your face and brightens up your whole look.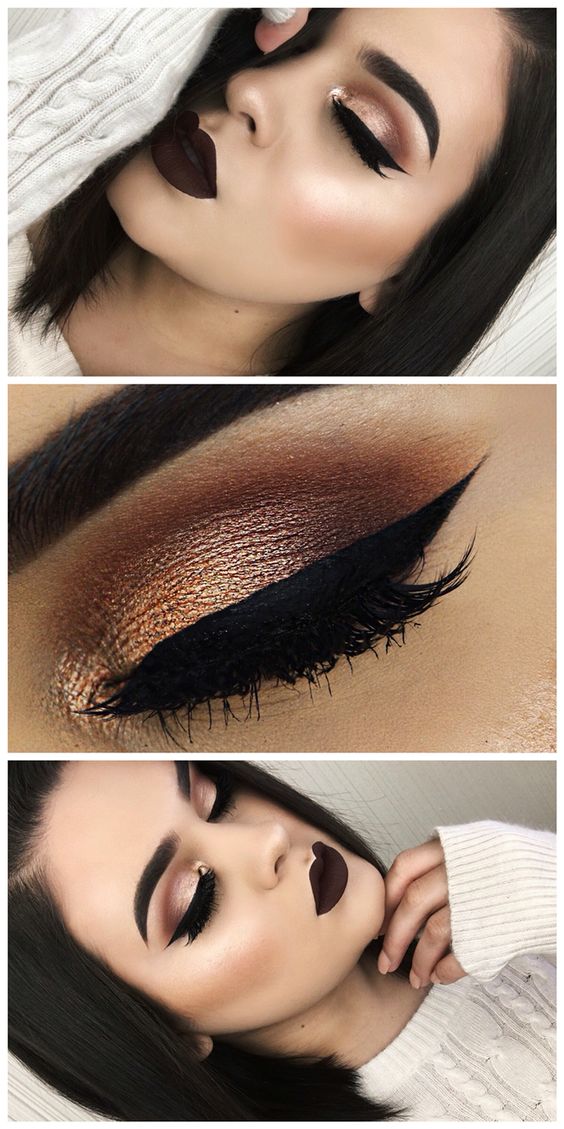 You can't go wrong with a trendy, shimmery copper eye look. This eye makeup style is gorgeous and adds warmth to your skin while still remaining appropriate for the cooler autumn and winter months. Try pairing this eye makeup style with dark red lipstick with a matte finish for a more sophisticated twist.
And here are more makeup ideas, enjoy.