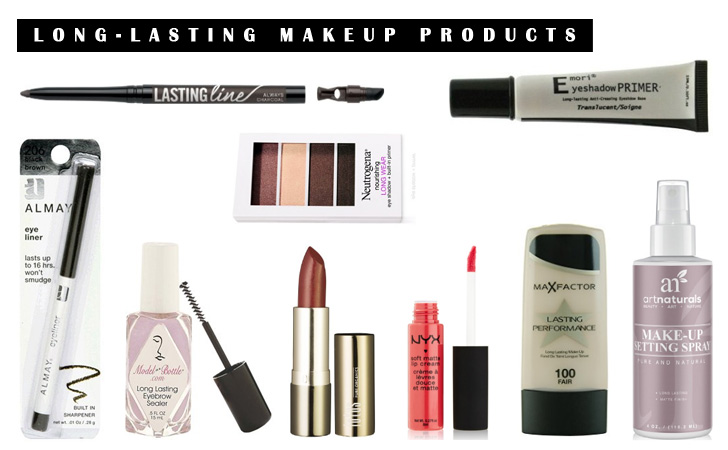 One of the biggest challenges of applying and wearing makeup is the inevitable reality that the makeup you apply eventually wears off. Fading, creasing, settling, and melting makeup can be a constant frustration that starts every day by lunchtime for avid beauty lovers. Many makeup brands offer special products that claim to have lasting power that can sustain them all day long without wearing off; but which of these products can you really trust?
Long-lasting makeup products that really last as long as they say they do can be difficult to find. Read on to discover the top ten best long-lasting makeup products that are readily available today.
10. Lotus Cosmetics Pure Organic Lipstick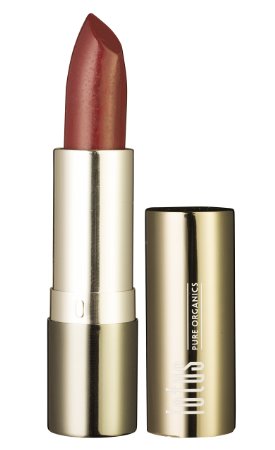 This lipstick from Lotus Cosmetics is a special long-lasting formula that stays on your lips from the time you apply it in the morning to the moment you remove it at night. All day long, the lipstick coats your lips with maximum coverage and maintains its smooth and velvety finish without flaking or smudging.
The Lotus Cosmetics lipstick is a natural product that is formulated without lead, sulfates, parabens, synthetic fragrances, or any other harmful chemicals and ingredients. It is infused with Vitamin E, shea butter, and a plethora of essential oils. These natural ingredients help the lipstick nourish and condition your lips while you wear it in order to keep your lips looking and feeling smooth even after you remove the product.
9. NYX Cosmetics Long Lasting Slim Lip Liner Pencils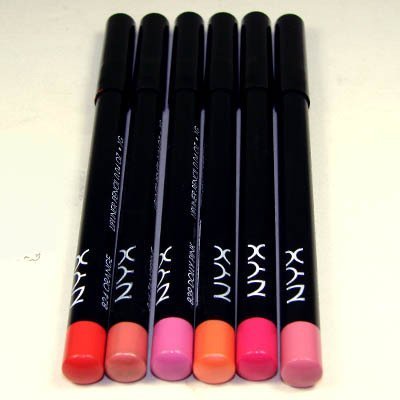 This set of lip liner pencils from NYX Cosmetics includes six lip liners in a variety of colors, including shades of red, coral, tangerine, and pink. All of the lip liner pencils in this set are made with a special creamy formula the allows them to glide easily and smoothly around your lips.
These NYX lip liner pencils are extremely long-lasting. After you apply them, they will not budge or smudge away from where you put them even if you wear them all day long. The long-lasting staying power of the lip liner pencils prevents your lipstick from bleeding, feathering, and running outside of your natural lip lines no matter how long you wear it.
8. Model In a Bottle Long Lasting Eyebrow Sealer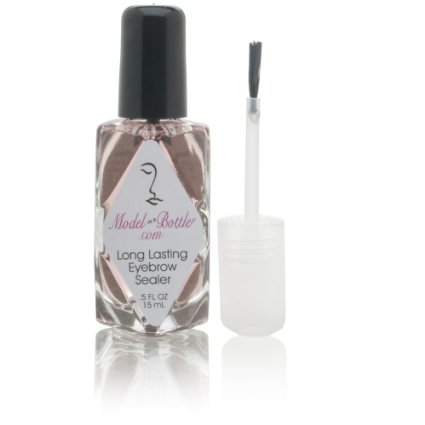 One of the most dreaded makeup mishaps for beauty lovers who wear product on their eyebrows is faded or melting brow product. When the product you put on your eyebrows starts to melt away, it immediately adds a fake and tacky finish to your appearance.
This eyebrow sealer from Model in a Bottle helps solve the challenge of disappearing eyebrow product. It is a translucent liquid formula that you can easily swipe over your eyebrows after applying your normal product to them. The non-comedogenic sealer will dry invisibly over your brows with a clean matte finish to seal in your product and keep your eyebrows in place all day long.
7. Emori Enhancing & Long Lasting Eyeshadow Primer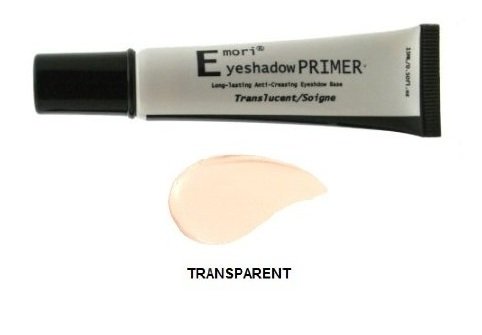 This eyeshadow primer from Emori is a special long-lasting primer that is designed specifically to lock in your eyeshadow so that it stays put on your eyelids without creasing or fading. The primer comes in a squeezable tube for a no-mess, effortless application.
The Emori eyeshadow primer is a liquid formula that dries on your eyelids with a transparent finish. When you apply eyeshadow over the primer, it helps keep the eyeshadow sealed into your skin all day and allows it to maintain an intense color that does not wear off.
6. Max Factor Lasting Performance Foundation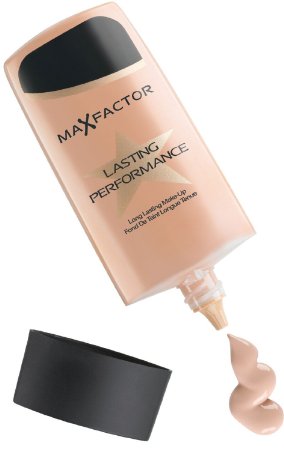 This foundation is a great long-lasting foundation that is guaranteed to remain locked into your skin providing maximum coverage without fading, melting, or settling for eight hours. The special long-lasting foundation formula is also touch-proof, meaning that it won't come off on your fingers if you rub your face throughout the day.
Not only is this foundation miraculous in the realm of skin makeup with staying power, it's also an ideal long-lasting makeup product for sensitive skin. It is formulated without synthetic fragrances and is non-comodegenic, so it will not cause breakouts or irritate even the most sensitive of skin complexions.
5. Almay Amazing Lasting 16 Hour Eye Pencil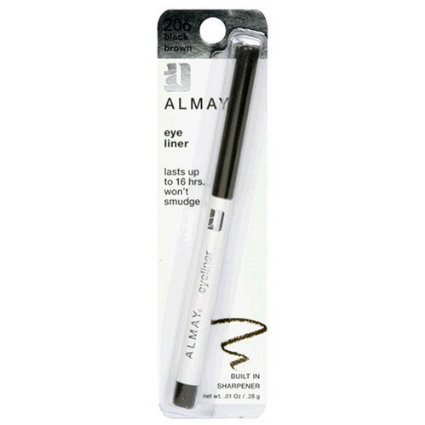 This eye pencil from Almay lasts for up to sixteen hours on your skin without running, smudging, or fading. The pencil's formula is resistant to water, sweat, and tears and holds its own against smudging throughout the day. It also comes with a built-in sharpener to help you keep the tip of the pencil sharp even while applying on the go.
The Almay eye pencil has a rich pigmentation that offers intense color that will stay put as long as you want it to. This eye pencil is infused with Vitamin E, which helps it nourish and condition your eyelids to keep them smooth and prevent irritation.
4. Art Naturals Makeup Setting Spray

This makeup setting spray is an excellent long-lasting setting spray with a special long-lasting formula that not only locks in your makeup for the day, but for the night too. With only one application of this setting spray, you can prevent your makeup from fading, settling, creasing, and melting for up to sixteen hours.
The Art Naturals setting spray keeps your makeup looking fresh as long as you want to wear it. It is formulated with only natural and organic ingredients to prevent irritation for sensitive skin and is infused with aloe vera extract in order to keep your face feeling cool and refreshed throughout the day.
3. bareMinerals Lasting Line Long-Wearing Eyeliner

This pencil eyeliner from bareMinerals is a creamy formula that is rich with an abundance of natural minerals. It applies smoothly and feels soft and comfortable on the delicate skin around your eyes. The liner is formulated to last all day long without budging, clumping, or running.
The eyeliner is a versatile product that allows you to create any look from fine lines to dramatic winged liner. Despite its intense staying power, this liner is easy to blend and smudge when it is first applied in order to help you create a wide range of smoky and neutral looks.
2. NYX Cosmetics Soft Matte Lip Cream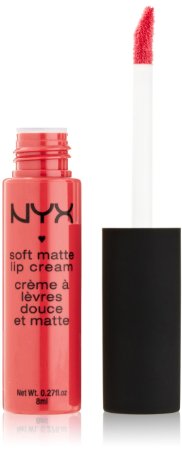 This lip cream from NYX Cosmetics combines soft comfort with long-lasting staying power. It is unlike any other liquid lipstick that claims to have an extended lifespan but just ends up drying out your lips.
In fact, this product is the opposite of drying; the thick, creamy formula that is between lip gloss and lipstick applies smoothly to your lips and keeps them feeling moisturized and velvety soft all day long. The lip cream dries with a matte finish and stays put without smudging until you're ready to remove it.
1. Neutrogena Nourishing Long Wear Eye Shadow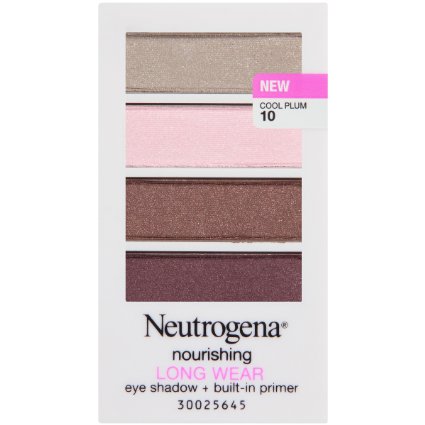 This eyeshadow from Neutrogena is a palette that includes four separate eyeshadow shades. These shades are complementary to one another and help you build the perfect complete look using only one product.
The eyeshadow palette is richly pigmented and lasts all day long for up to twelve hours without fading or wearing off. These eyeshadows are specially formulated to include a built-in primer that helps prevent them from creasing or melting once they are applied.
Finding high-quality makeup products that last as long as you want them to can be a feat. Using this list, you can access the top ten best long-lasting makeup products available on the current cosmetics market in order to ensure that your makeup looks fresh and vibrant all day long. If you want to buy a gift for your boyfriend/husband, check out this post – Best Long-Lasting Perfumes/Fragrance for Men .