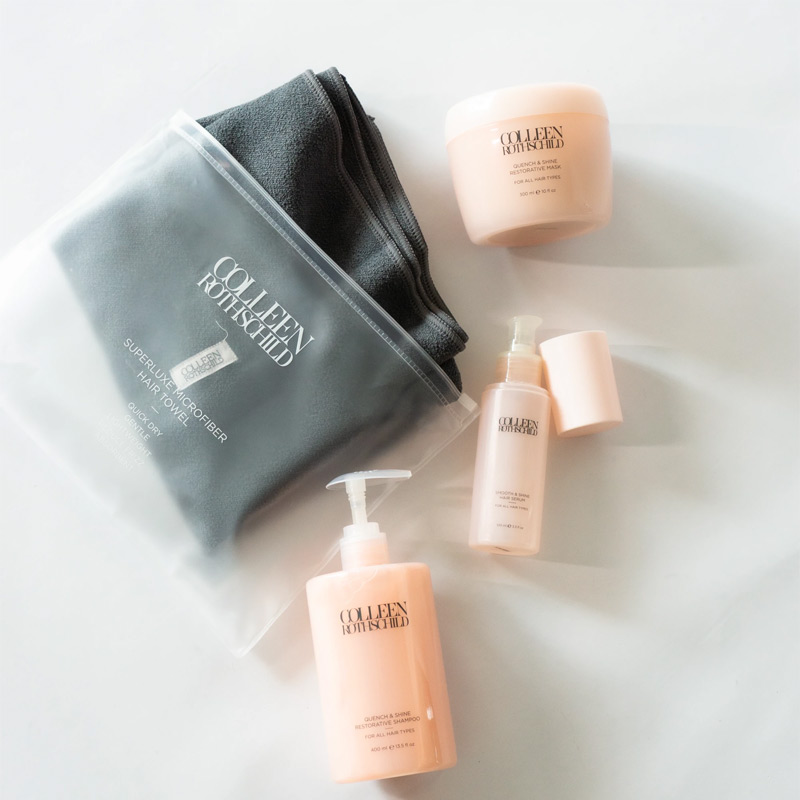 Today, there are always new beauty brands that go viral. It feels like a trendy, up-and-coming makeup or skincare label makes waves on TikTok or Instagram every couple of weeks. It's a lot of fun, but admittedly, it can get a bit overwhelming looking at all these innovative brands that are new to the market.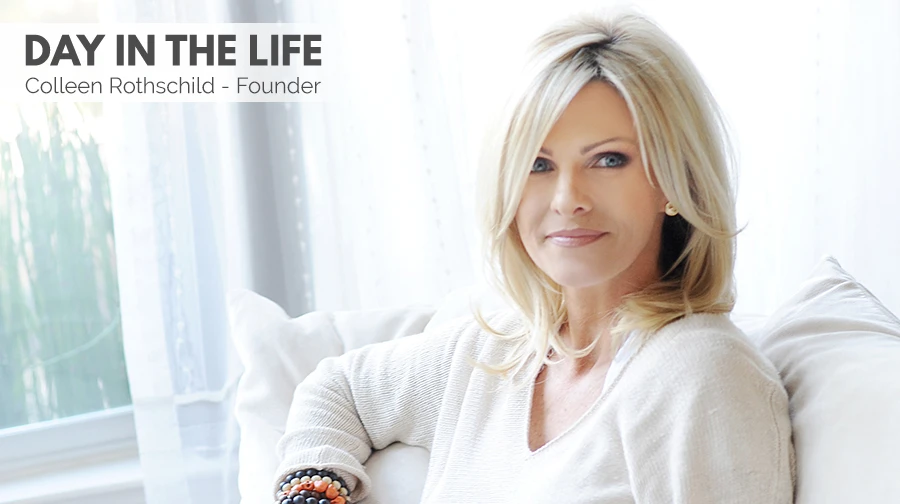 Sometimes, what your skin truly needs is cutting-edge technology from established brands that have been around for a while. It also helps if it's run by people who have been in the beauty business for a long time so you can be sure the formulas are thought out well.
Colleen Rothschild is one such brand. It's run by a woman with decades of experience in the industry but still values modern skincare technologies. You get expertise, luxury, great ingredients, and innovation all in one brand. Here's the lowdown on Colleen Rothschild and what the brand can offer.
Overview of Colleen Rothschild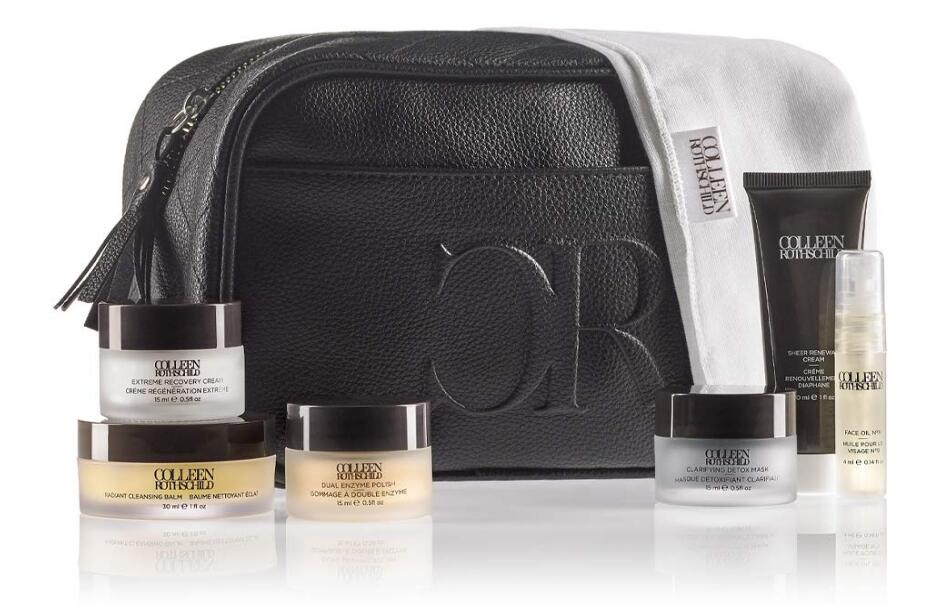 Colleen Rothschild is an expert in beauty if you've ever seen one. She has over 40 years of experience in the beauty industry and has launched a brand of her own to put into practice everything she's learned about skincare and hair care over the years.
In every product by the label, she handpicks high-performance ingredients that will be the most effective, depending on what the product is meant to do. She combines new innovations with organic botanicals to make the best beauty products out there.
But what makes Colleen Rothschild a unique beauty brand is that they use a proprietary ingredient delivery system called Level E3. This innovation allows every formula to distribute key ingredients to your skin where it needs to be at what time to be the most efficacious.
Incorporating Colleen Rothschild products into your personal routine is more than just for necessity. It's also a sensorial experience. The fragrances are very calming and will leave your skin smelling lovely. Plus, the packaging is always minimalist yet lavish and feminine, which is always a sight for sore eyes.
Not sure where to start with Colleen Rothschild products? Here are five of their much-loved bestsellers to help you choose the best options:
1. Colleen Rothschild Quench & Shine Restorative Mask Review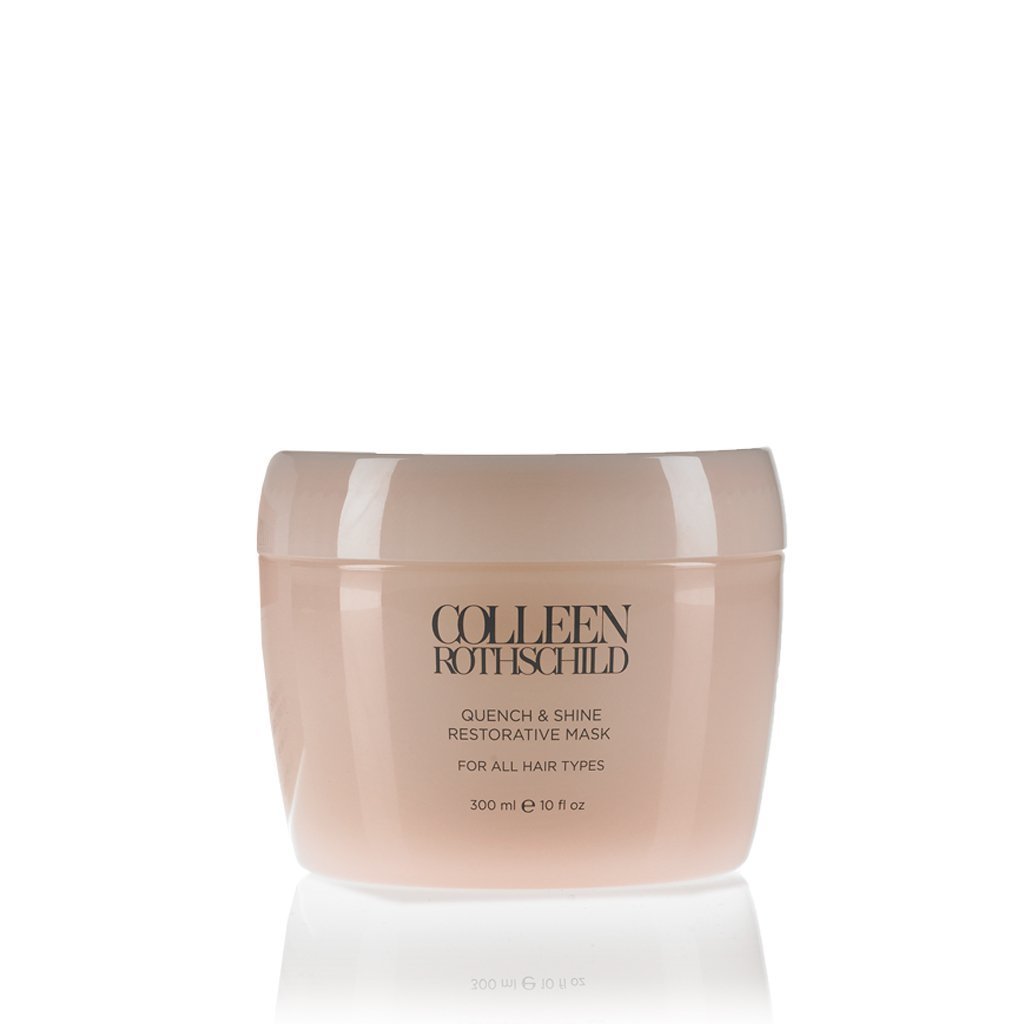 Although Colleen Rothschild is mainly a skincare brand, you'll be surprised to know that one of their most popular products is a hair mask. This one is designed to deeply nourish dry and brittle hair, allowing it to be hydrated, shiny, and bouncy again.
It's formulated with shea, capuacu, and kokum butters for intense moisture, as well as moringa and argan oils for sleekness and shine. Together, these emollients smooth down the hair to make it more manageable and frizz-free during styling.
One of the best things about this hair mask is how versatile it is. You can use it every day as a daily conditioner or just once a week as a moisturizing treatment, depending on how thick and dry your hair is naturally.
2. Colleen Rothschild Radiant Cleansing Balm Review
Try a gentler way to remove your makeup and sweat after a long day with this cleansing balm. It's made with loofah seed oil and moringa oil to help wash away dirt and grime from your skin, prepping it for the rest of your nighttime routine.
This cleansing balm is a terrific way to unclog your pores after it's been exposed to so much debris and pollution from your day. It also melts away sunscreen, pigments, and other things that water and a cleanser cannot.
The oils in this cleansing balm also soften the skin, boosting elasticity and flexibility. That makes for a bouncier, more radiant complexion.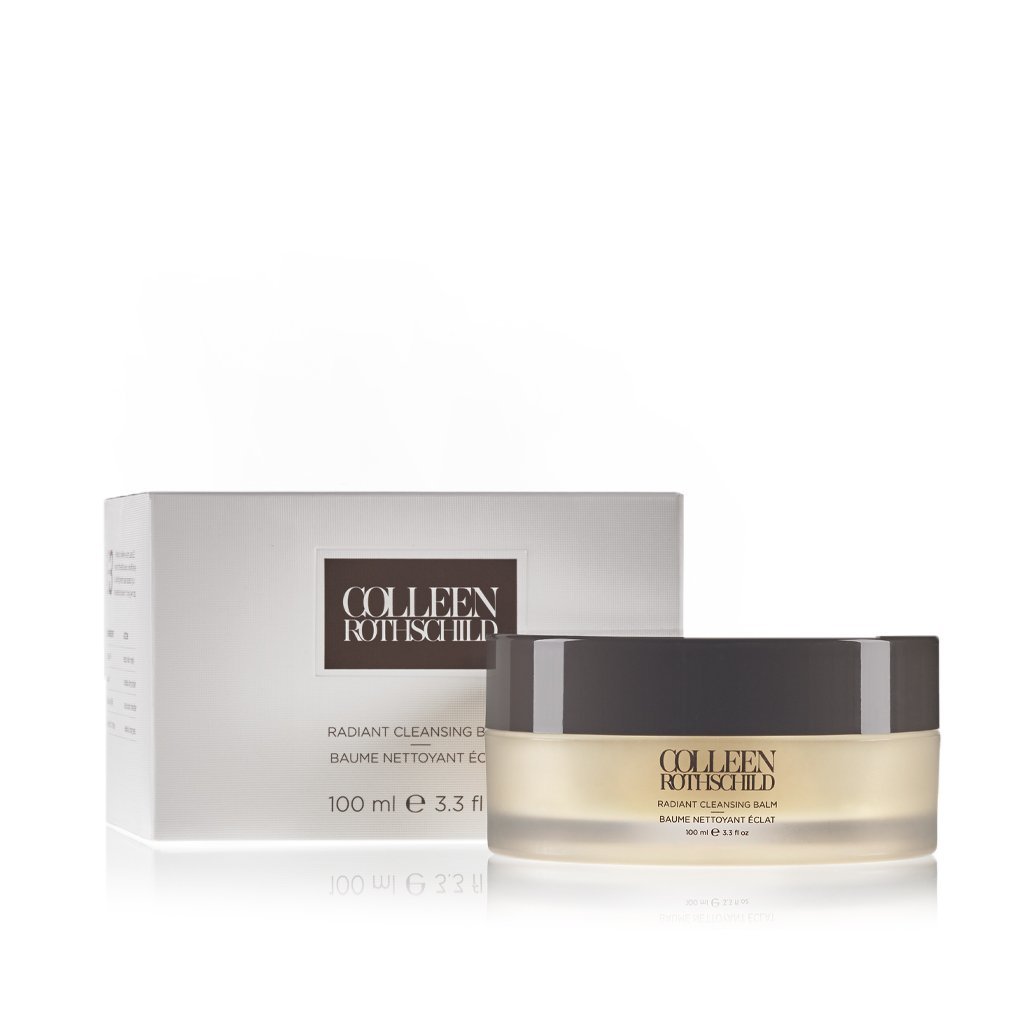 3. Review of Colleen Rothschild Smooth & Shine Hair Serum
Sometimes, your hair loses its hydration and shine in the middle of the day, making it look lackluster and kind of frizzy. All it takes to smooth down those flyaways and zap away that dullness is this moisturizing hair serum.
It's formulated with moisturizing ingredients like neem, cotton seed, and hibiscus oils to condition and tame unruly hair, making it smoother and more manageable. And while they're very hydrating, they're still lightweight, so you don't need to worry about this serum weighing down your thick, gorgeous mane.
You can also use this hair serum before you heat-style. It can serve as a heat protectant while adding a healthy sheen to your locks.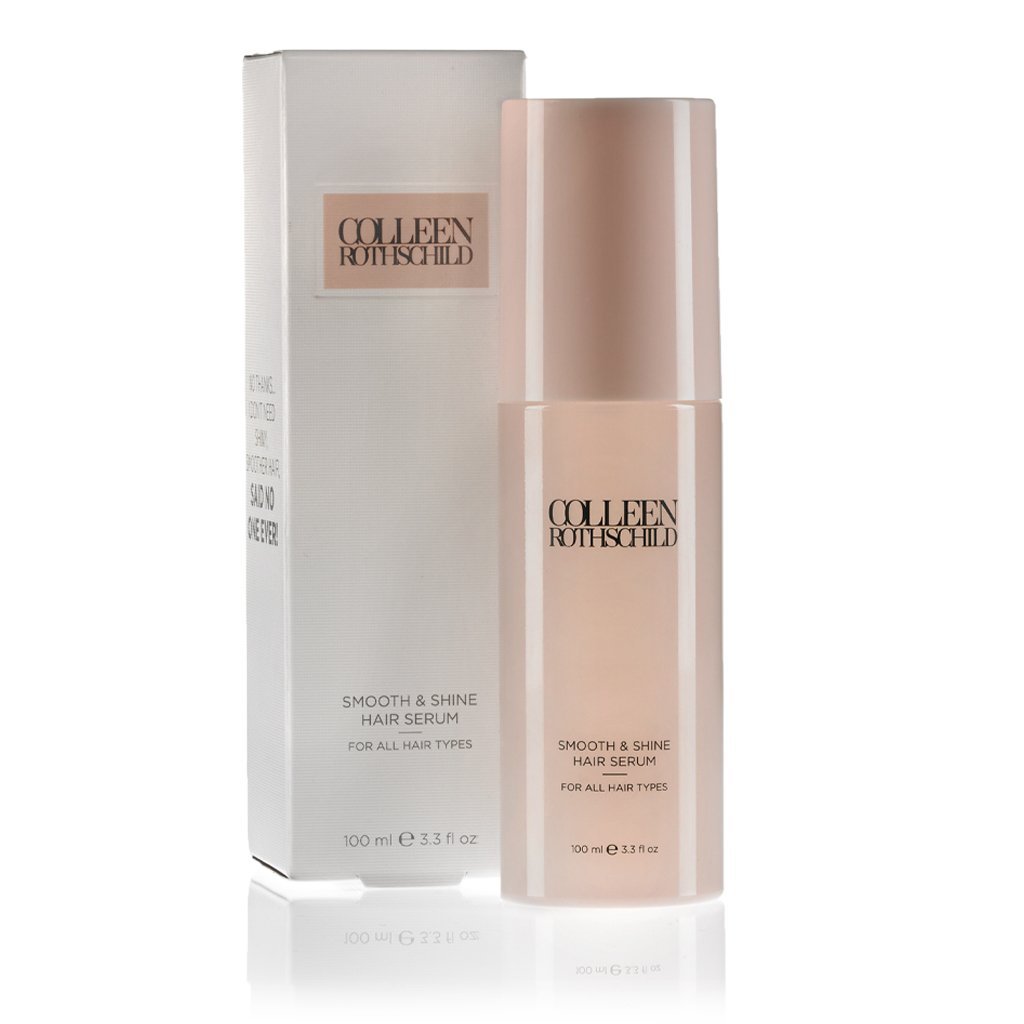 4. Colleen Rothschild Retinol Supreme Eye Serum
Now, back to skincare. This eye serum is infused with age-defying retinol and Cityguard™ to eliminate wrinkles and crow's feet in the area. Used diligently, it will make your eye area look youthful and taut, as if you haven't aged a day.
The serum also includes vitamin C to help protect your skin from free radical damage, especially in the undereye area. This is important because the skin around your eyes can be thinner than everywhere else, so it really needs the extra strength and protection.
You'll also find Saloprine 8 in this formula—a compound that increases the moisture levels in your skin by almost 6000%. It also helps lock in moisture, keeping your skin plump and hydrated for a long time.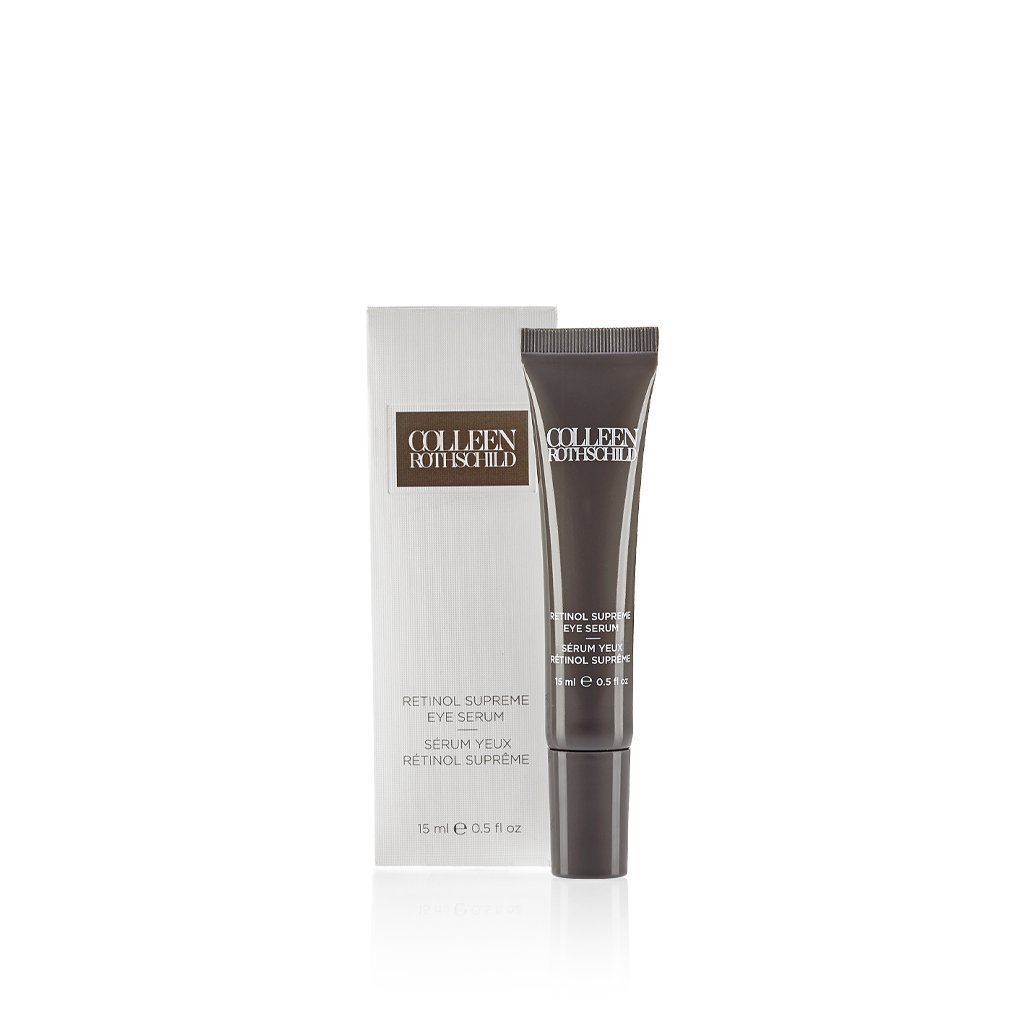 5. Colleen Rothschild Vitamin C Treatment Complex
Need to brighten and tone your skin a little bit? Look no further than this vitamin C treatment that can brighten dullness and discolored spots from your skin, as well as protect it from oxidative stress that speeds up aging. That way, you'll look radiant and glowy all day, every day.
This vitamin C treatment helps boost collagen production in the skin, making it tighter, smoother, and more youthful-looking. That's a huge plus if you're trying to beef up your anti-aging skincare routine.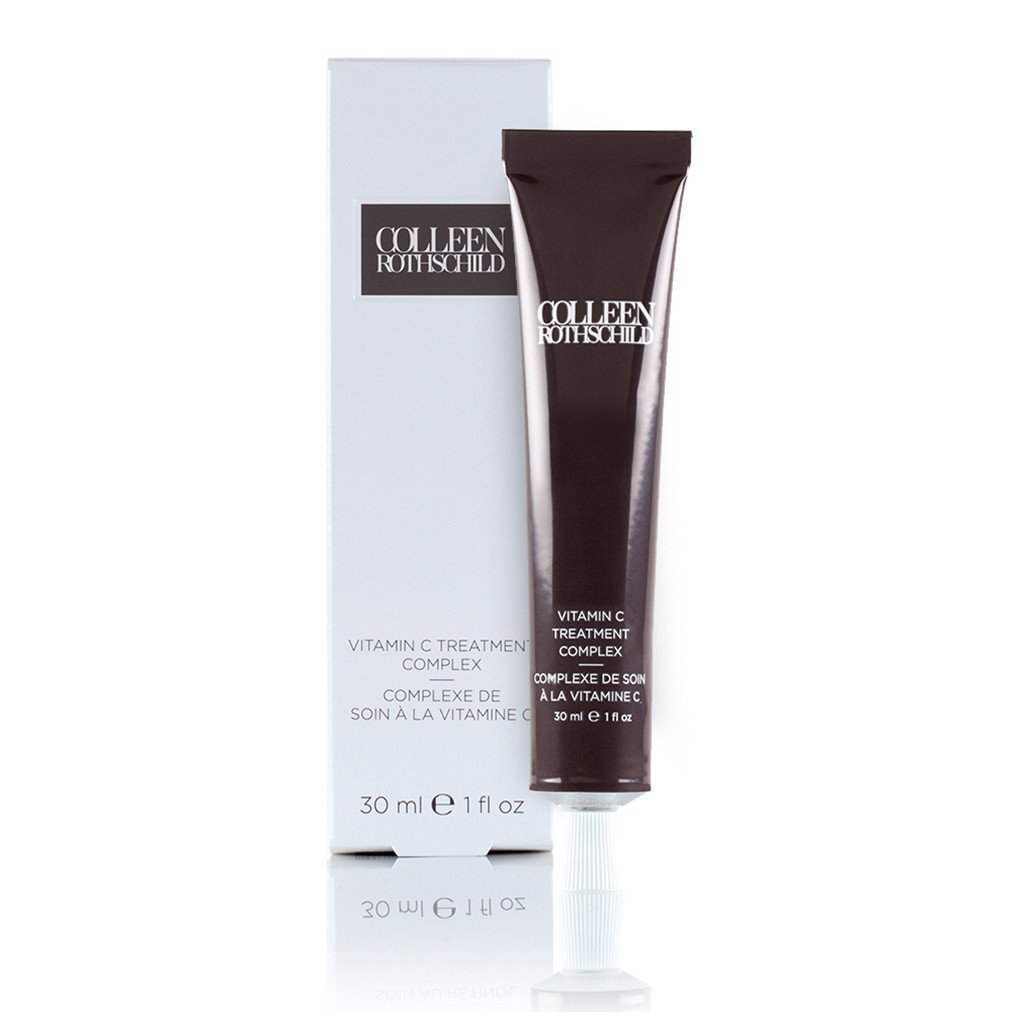 What customer reviews think of Colleen Rothschild
Colleen Rothschild is a pretty popular brand because it's already established as a top luxury skincare and beauty label. Many of their customers, influencers and YouTubers included, have raved about their formulas, packaging, and even the gorgeous scents of their products.
Dr. Dray—a popular dermatologist slash content creator—for example, loves the Radiant Cleansing Balm not only for its efficacy, but for its fragrance too. "It's a firmer cleansing balm," she described. "You kind of have to warm it up a little bit in your hands…but it does a good job taking off my sunscreen and my mascara."
She then goes on to talk about the lovely scent of the cleansing balm. "It does have fragrance, and [it] doesn't smell like perfume," she says. "The fragrance smells like a spa actually. It's kind of a nice scent!" This is a huge deal because Dr. Dray isn't a fan of fragrance in her skincare but loves this balm.
We also have LisaLisaD1, a YouTuber who has said nothing but positives about the Quench & Shine Restorative Mask. In her video, she talks about how easy it is for the nourishing mask to coat her hair when it needs extra hydration.
She also gushes over the fragrance and cute packaging of the hair mask. "The smell alone is enough to make you love it. It makes the whole shower experience better!" she says. She goes on to say, "it looks so pretty in your shower, and I know that's not a big deal but it is to me."
FAQs
Who is Colleen Rothschild?
Colleen Rothschild is the owner and founder of the label she named after herself. She is a beauty guru who knows the ins and outs of the beauty industry thanks to her four decades working in it. Today, she is an entrepreneur of luxury beauty products.
Is Colleen Rothschild available in Sephora?
As of writing, Colleen Rothschild products aren't available on the Sephora website yet. It's much easier to browse and order directly from the label's own website.
Do they do international shipping?
Yes, they do. Of course, the shipping lead-times and minimum spend for free shipping differs according to each country and continent.
Are Colleen Rothschild products vegan and cruelty-free?
None of Collee Rothschild's products are tested on animals. So yes, the brand is cruelty-free. However, they aren't vegan and gluten-free. The only product they have that is 100% vegan is the Colleen Rothschild CBD Face Oil.
What is the percentage of retinol in their eye serum?
Colleen Rothschild hasn't disclosed the percentage of retinol in their serums, as this is part of a proprietary formula. They do, however, assure that the amount of retinol is at its most optimal for the purpose of their products.
Where to buy Colleen Rothschild beauty products?
Colleen Rothschild Skin Care products are available at Walmart, the Colleen Rothschild official website: https://colleenrothschild.com/, and you can buy them on Amazon, someone may want to buy on the Sephora, but these products are not available at present
Is Colleen Rothschild worth it?
If you have a penchant for luxury and want a spa-like, opulent skincare and hair care experience, then yes, Colleen Rothschild is worth it for you. Not only are their products made with the finest, most effective skincare ingredients, but their Level E3 delivery system makes sure they're hardworking.
Colleen Rothschild may not have the lowest prices, but they can be a treat for your skincare routine. You can use the hair masks, night serums, and vitamin-rich treatments to pamper yourself with a little extra love and a spa-like experience at home.