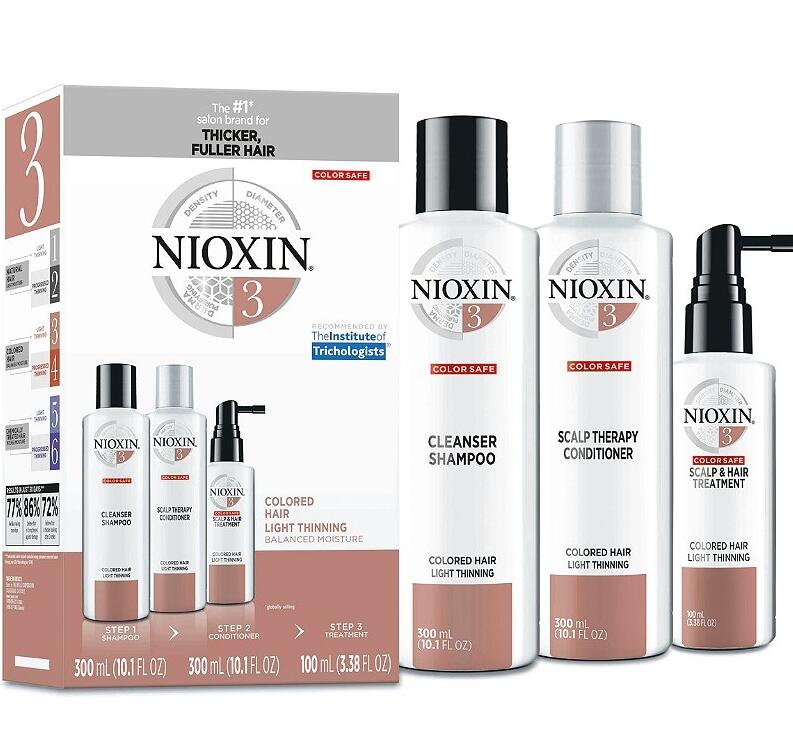 Normal to thin looking hair that's fine and chemically treated can present styling and self-confidence challenges for both men and women. Fine hair is often predetermined by genetics and can be thinned greater by a number of other causes such as over-styling, medication, emotional shock and health disorders.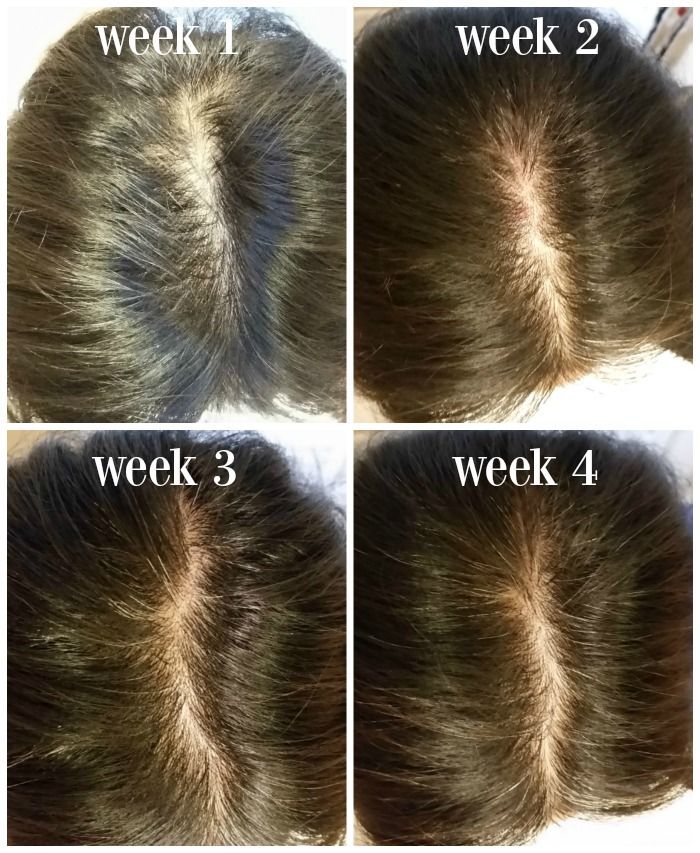 As we age, we all lose hair. And every time we wash our hair, we shed more hair (no, that's not implying to stop washing your hair). Typically, when we shed hair, new strands will grow from the same follicle. Thin-looking hair can simply be a result of genes passed through paternal or maternal ancestors. When fine hair is chemically treated, like color treatments or highlights, it can begin to thin or break due to damage.
For normal to thin-looking fine color-treated hair, a solution exists to help achieve thicker, denser-looking hair. And the solution to this color-treated hair type is NIOXIN Thinning Hair System 3.
Nioxin System 3 adds volumizing and amplifying effects by first cleansing the scalp to help remove follicle-clogging sebum, fatty acids and environmental residues from the scalp skin and hair. That means cleansing and washing fine hair is important, but it's even more important to use the right cleansers. Then the system provides scalp therapy with a lightweight conditioner that helps hair resilience and controls moisture balance. The last part of the NIOXIN complete system is a scalp treatment containing anti-oxidants and botanicals that provide a refreshed scalp environment.
The Glyco-Shield technology of the NIOXIN Hair System Kit 3 refreshes and rejuvenates the scalp with white tea extract, humectants, peppermint oil, and protective conditioning agents. Dual shield technology helps provide protection and moisture balance to color-treated hair—perfect for normal to thin-looking fine hair.
With the proper product and treatments the effects of any fine or thinning hair cause can be negated. NIOXIN Hair System brings a skincare philosophy to target the root cause of thin looking hair, it works!
If you want to try this kit, you can buy it on Amazon.