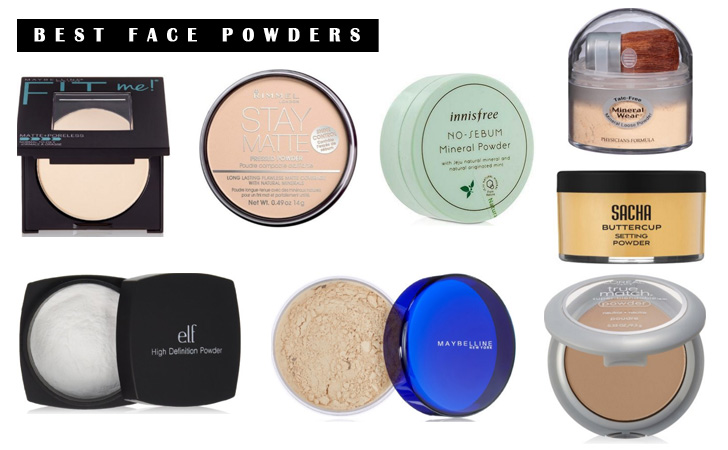 Face powders are a makeup product that most people use in their daily makeup routine. Face powder helps even out the color and texture of your skin tone, blur imperfections and visible signs of aging, and provide your face with a smooth, matte finish. A high-quality face powder can be a transformative addition to your makeup collection. Some face powders can appear chalky or stick to the dry patches on your skin.
To help you avoid these low-quality powders and find one that exceeds your expectations, we've compiled a list of the top rated best face powders on the current makeup market, read the following face powder reviews to find your favorite one!
10. Maybelline New York Shine Free Oil Control Loose Powder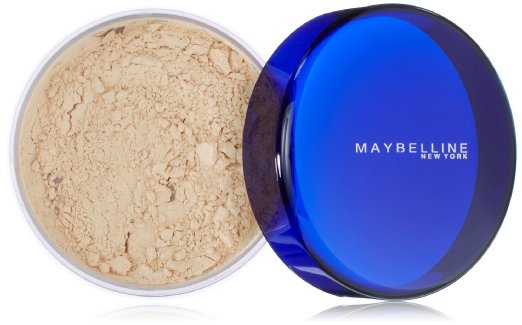 Best face powders for oily skin – This loose powder from Maybelline New York is a great face powder for oily skin. It is one hundred percent free of any oils and is non-comedogenic, so it won't clog your pores or cause breakouts. The powder is also free of any synthetic fragrances and is hypoallergenic, so it won't cause excessive dryness or irritation even as it keeps shine and oils at bay.
The lightweight loose powder formula of this face powder is very easy to blend. You can effortlessly dust it all over your face and buff it into your skin to achieve a smooth, seamless finish that never feels heavy or thick. This Maybelline New York face powder is long-lasting and will keep your skin feeling fresh and shine-free all day long.
9. Coty Airspun Loose Powder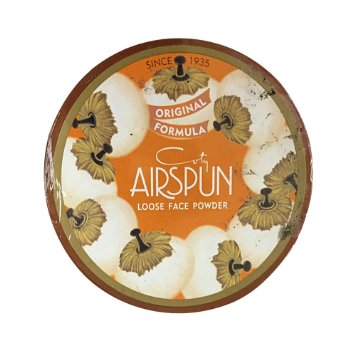 This face powder from Coty Airspun is a very unique product. It is a loose powder formula that dusts on with a translucent finish in order to fit any skin tone and eliminate the challenge of trying to match your skin color to a powder.
The loose powder has special blurring benefits. It minimizes the appearance of pores, blemishes, visible signs of aging such as fine lines and wrinkles, and other imperfections to help you achieve a smooth finish. The microspun formula of the powder helps the product blend effortlessly into your skin and keeps your skin soft after you apply it.
8. L'Oreal Paris Visible Lift Serum Absolute Advanced Age-Reversing Powder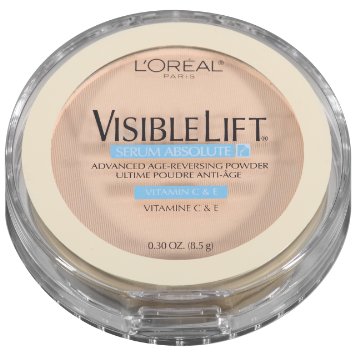 Best face powders for dry skin. This face powder from L'Oreal Paris is an ideal face powder for aging skin. It is infused with Vitamin C and Vitamin E, which are powerfully effective at reversing visible signs of aging, including wrinkles, fine lines, and age spots. The powder helps smooth, soften, brighten, and even out aging skin after just one application.
The powder delivers light, sheer coverage that never appears chalky or heavy but helps give your skin a smooth, illuminated finish. This powder works well for dry, oily, and combination skin and provides a youthful glow to any skin type.
7. Sacha Cosmetics Buttercup Setting Powder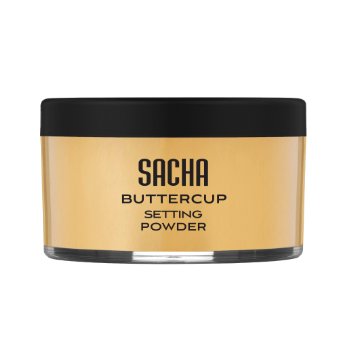 This face powder from Sacha Cosmetics is designed to act as a setting powder that looks flawless in any lighting and environment. It smooths evenly over your face and absorbs into your skin to create a seamless finish that never looks chalky or ashy. It is recommended specifically for women with medium to dark skin tones.
The setting powder is a loose, finely milled powder. When you apply it to your skin, it blends effortlessly into your pores and fine lines to minimize their visibility and reduce the appearance of any other imperfections as well. The powder is a great face powder for oily skin because it controls shine all day for a long-lasting matte finish.
6. Innisfree No Sebum Mineral Powder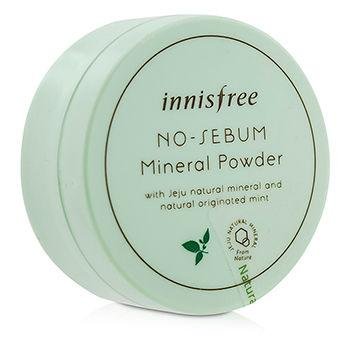 This loose face powder from Innisfree is a mineral powder that is rich in nourishing natural ingredients. It is infused with sebum control powder, Jeju natural mineral, and mint extract in order to soothe your skin and provide a perfect balance between hydration and oil control.
The powder is a great face powder for sensitive skin. It is formulated without parabens, artificial pigments, animal products, synthetic fragrances, talc, oil, or any other harsh ingredients that can be potentially harmful or irritating to your skin.
5. Rimmel Stay Matte Pressed Powder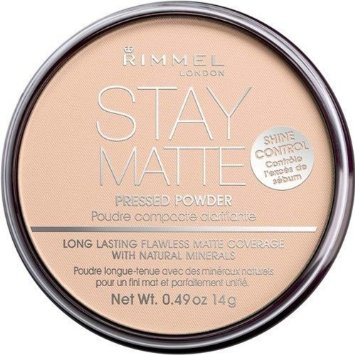 This pressed powder from Rimmel is an extremely lightweight powder that keeps your skin looking and feeling fresh all day long. Despite its lightweight formula, the powder offers abundant coverage for your skin without ever feeling heavy, chalky, or thick on your face.
The powder is infused with a variety of natural minerals. These mineral ingredients help the powder keep your skin matte and control the shine on your face without irritating your skin. This pressed powder also blurs the appearance of large pores and other imperfections in order to provide you with a smooth and seamless finish.
4. Maybelline New York Fit Me Matte Plus Poreless Powder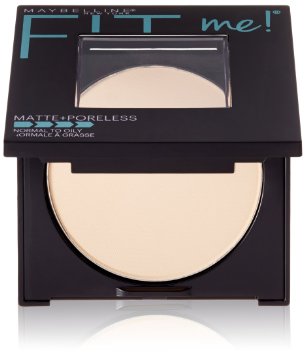 Best face powders for acne prone skin – This powder from Maybelline New York is a pressed powder that is an excellent face powder for oily skin. Once you apply it, it stays put on your skin without budging, fading, or melting for up to twelve hours in order to provide you with all-day shine and oil control. The formula of this powder is specifically designed to solve the texture challenges of oily skin to create a smooth, matte finish.
The pressed powder is non-comedogenic and is formulated without any oils, so it will never clog your pores or cause breakouts. It also helps blur the appearance of pores, existing acne, and other imperfections while still providing lightweight coverage that never feels heavy.
3. L'Oreal Paris True Match Powder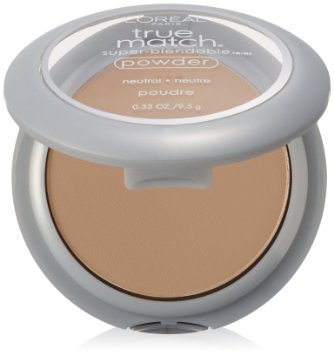 This pressed powder from L'Oreal Paris provides light to medium coverage for any skin type. The powder is micro-fine and can be blended effortlessly to be reapplied as shine control throughout the day or built up for more smooth coverage.
The powder is formulated with special skin tone match technology that allows it to match your unique skin tone exactly once you blend it into your skin. It is available in twenty-nine different shades, so you can choose the color that best matches your skin tone, but the powder will blend seamlessly into your skin even if the match is not exact.
2. Physicians Formula Mineral Wear Talc-Free Loose Powder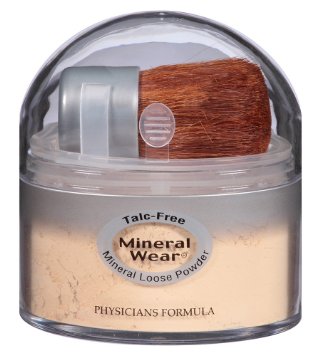 This loose powder from Physicians Formula is designed for those who have extremely sensitive skin that is easily irritated by other similar products. It is a hypoallergenic mineral formula that does not contain talc or any other potentially irritating ingredients. The powder soothes skin and never contributes to breakouts.
The powder comes in a tight, mess-free container. This container also holds an included powder brush with soft and sturdy bristles that allow you to buff and blend the loose powder effortlessly into your skin for a seamless finish.
1. e.l.f. Studio Cosmetics High Definition Powder Translucent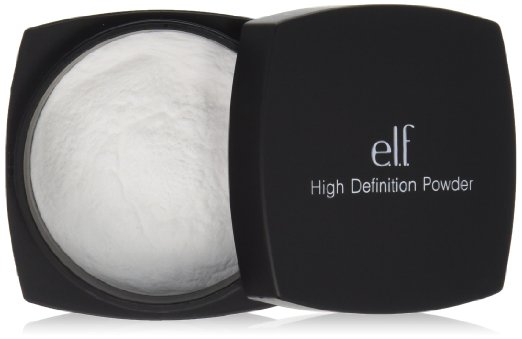 This face powder is a loose powder formula with an invisible translucent finish. It can be worn alone for light, blurring coverage or layered over foundation for extra shine control and a flawless finish.
The translucent powder buffs effortlessly into your skin. It blurs fine lines, wrinkles, blemishes, pores, and other imperfections to minimize their visibility. The powder adds a soft radiance to your skin that helps you achieve a natural glowing finish. This is one of the best drugstore face powders.
A great face powder that works with your complexion can be hard to find, but there's no need to get discouraged. The next time you're in the market for a new powder, turn to this list to discover the top ten best face powders currently available.