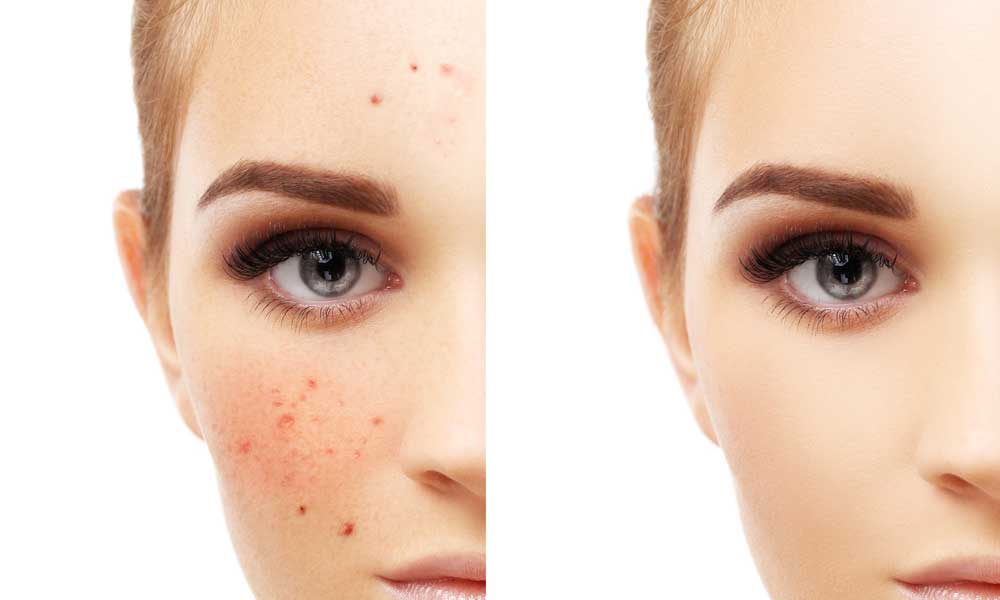 Best Products That Will Help Maintain Your Skin Acne Free
Acne is attributed to your hair follicles being clogged by dirt and oil. Once your hair follicles become clogged you must clear them out to remove the dirt and clear your skin. However, the steps may not be as simple as you may think because there are different types of acne and every skin type is unique as well. Although acne tends to become a prominent problem for teens it can carry on to adulthood as well.
For this reason, if you have acne prone skin is important to use the best products that will help keep your acne prone skin clear. Having acne can become very stressful especially if you do not know which products to use to keep your skin under control. Here are 10 products that will help maintain your skin acne free without drying it out.
One of the main reason people have a tendency of staying away from acne products is the fact that most products created for acne tend to over dry the skin. These products will not do that. They will help clear your skin and keep it clear without the drying effect.
10-Acne.org 16 oz. Gentle Cleanser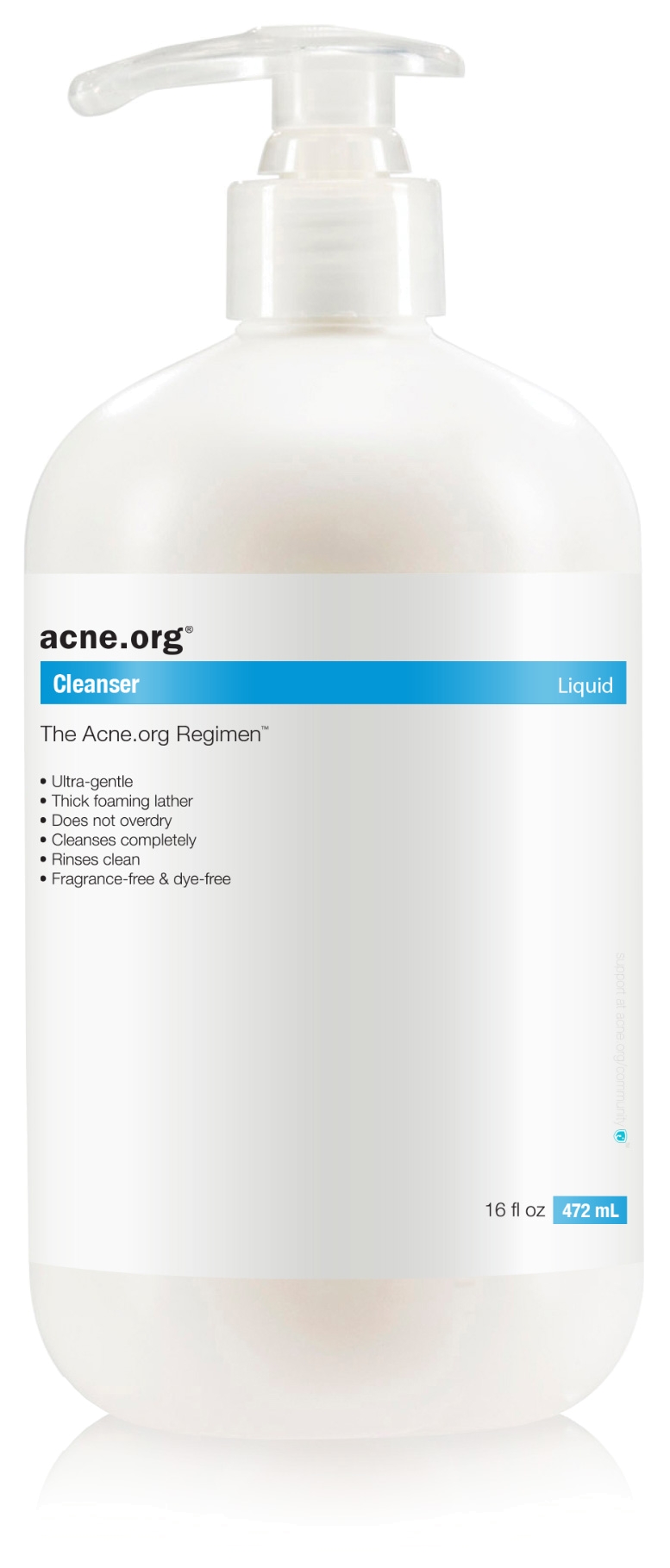 The first step to clearing your skin of acne is removing all dirt and oil from your pores in a gentle manner. This gentle cleanser will do exactly that. It will remove the dirt that is stuck inside of your pores while soothing your skin as well. Countless times cleansers tend to have a high dose of alcohol in them. This cleanser has among the lowest dose of alcohol on the market.
By having such low dose of alcohol in the cleanser, your skin will not feel dry or irritated. It is advised you use this cleanser twice a day everyday to see the maximum results.
9-Paula's Choice Clear Back and Body Acne Spray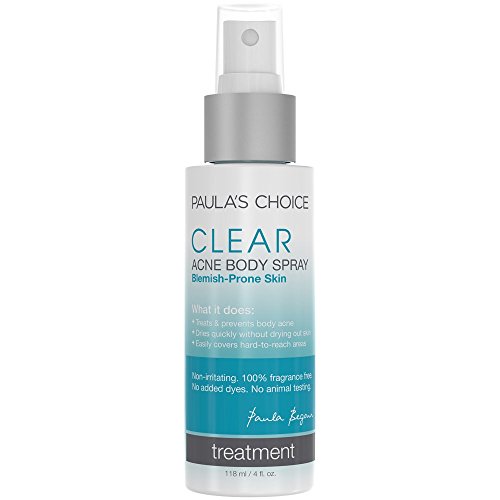 Acne does not just appear on your face it can actually appear anywhere on your body. Anywhere from your back, legs, arms, neck and chest can have acne. These areas are often one of the harder areas to treat as you can't easily use a face wash to help clear the pores instead you can use something like an acne spray.
An acne spray contains a high concentration of salicylic acid. Salicylic acid is an important component when you are looking to remove acne. It is the best component as it helps maintain your pores clear for a longer period of time.
8-Paula's Choice Clear Extra Strength Daily Skin Clearing Treatment

If you suffer from severe acne, it can be difficult finding a product that will heal your skin while reducing redness from the acne. This product was created to gently soothe your skin while taking good care of your acne and making sure you see an instant reduction in your acne marks. This formula is not drying so you do not have to worry about irritating your skin.
This is a skin clearing treatment which means it has a lotion like texture which should be applied after you have cleansed your skin. It is the ultimate acne treatment that should utilize once a day. I would suggest you use it during the night as your skin will absorb it better.
7-Acne Treatment for Face & Pore Minimizer Serum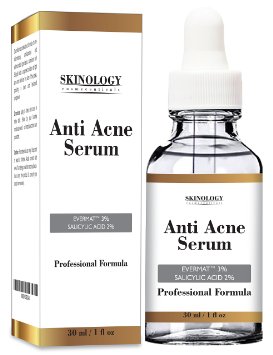 Countless times acne can cause irritation on your skin and give you redness around it. One way to assist in healing your skin from within is by using a deep moisturizer such as a face serum. Face serums are very concentrated with organic oils that help with cell reproduction and the healing process of your skin.
This serum also contains Lemon Grass oil which is a natural antioxidant that helps keep your skin clear. Also helps remove blackheads, blemishes, pimples and deep rooted acne. This serum can also be used on sensitive skin as it doesn't contain any skin irritating ingredients.
6-Retseliney Acne Face Wash & Oil Control, Acne Treatment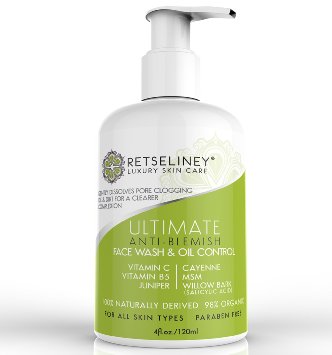 This Retseliney Acne face wash & oil control is an organic natural blend of ingredients that have come together to give you the perfect deep cleansing facial wash. This face wash was created to get to the deepest level of your skin and clean out all the dirt and oil that may be trapped.
Having oily skin can put a damp in treating acne as it can cause more dirt and oil to become trapped in your pores. However, this face wash can get the job done while giving you excellent oil control. This face wash will help with balancing your skin.
5-Mario Badescu Anti-Acne Serum

If you suffer from a case of neutral to mild acne you can always use a spot treatment like this one. Spot treatments are good for when you are having breakouts that are not as often. This Mario Badescu anti acne serum is a spot treatment that should be applied to your acne prone areas to help treat any existing acne and kill any bacteria that may be under the skin.
This will enable you to have control of your skin. A very thin layer should be applied on the evenings 3 times a week or when needed to maintain your skin acne free.
4-TreeActiv Anti Acne & Rosacea Treatment Sulfur Mask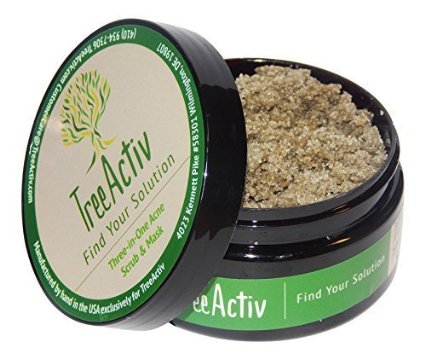 Adding a mask to your acne free face routine can help you have a clear face sooner and keep your acne under control for a longer period of time. This face mask is a multi purpose as you can use it as a facial scrub or a mask. As a scrub it will help gently remove all dead skin and bring forth your glowing skin underneath.
As a face mask it contains tea tree oil as one of its main ingredients which will soothe your skin while calming your existing acne. It will also help draw out all the dirt from your pores which will help shrink any pimples you may already have.
3-Scar Cream 1.7 oz to Fade Away Old & New Acne Scars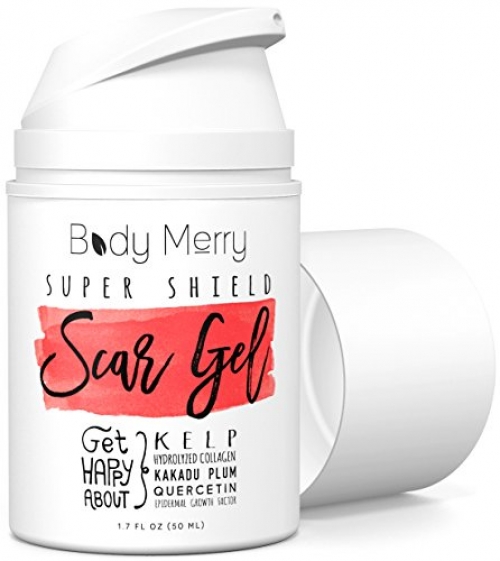 When you suffer from acne many times you will be left with acne scars that will not be as easy to eliminate. This scar cream will help you fade away old and new acne scars as well as helping maintain your skin clear of acne. Overtime you will start to notice your old and new acne scars will lighten and fade extremely well.
The lighter your acne scars become the less they will bother you in the long run. One of the many concerns of people who have acne is "will I be stuck with acne scars forever? " The truth is acne scars will fade if you use the proper products. This product will do exactly that.
2-Aria Starr Beauty Dead Sea Mud Mask For Face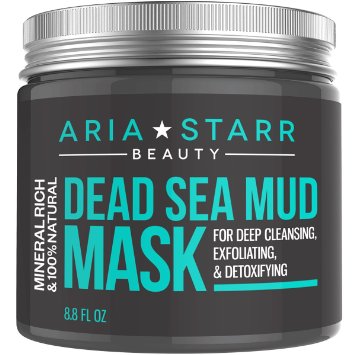 Once you have succeeded in reducing the amount of acne that is appearing on your face it is important to continue your skincare routine with a few changes. One of the few changes you can make is adding a mud mask. Mud masks are a great addition to any skin care routine. They clean out your pores and remove impurities while hydrating your skin as well.
This mask exfoliates, detoxify and deep cleanse your pores to give you the perfect clean complexion you have always wanted to have. This mask is great at maintaining your skin hydrated after using many acne products on your face.
1-Skin Scrubber Cleansing Face and Body Brush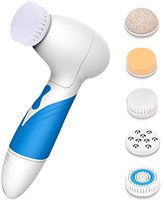 The key to clean acne free skin is making sure you always cleanse your skin day and night to remove all trapped dirt in your pores. You can always use your hands and a mild facial wash however, I have found a face scrubber such as this one leaves your skin twice as clean.
This face scrubber comes with multiple attachments that will take care of all your face and body cleansing needs. You can exfoliate, cleanse and polish your face all at once by simply changing the attachments on your face scrubber.
By incorporating these products into your skin care routine, you will be able to main your skin free of acne. Have you suffered from acne? If so let us know below what products worked best for you.
[amazon_link asins='B000KK53L6,B00BEUB15S,B0017Q9R2I,B00BEUAZTG' template='ProductGrid' store='code777-20′ marketplace='US' link_id='568092b8-dd78-11e7-b4cb-4d87136b4b00′]