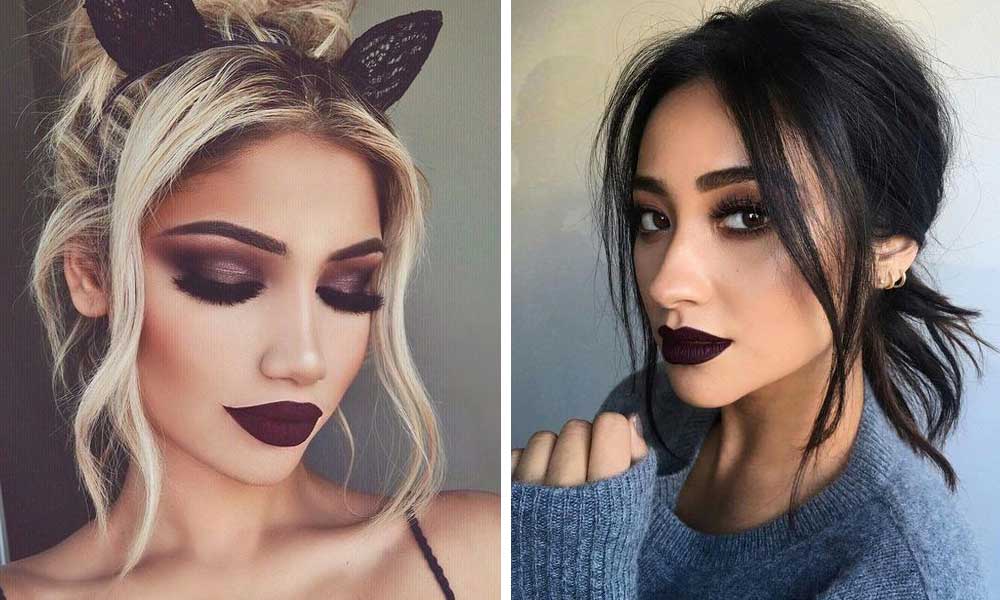 Dark lipstick is gorgeous; there's no doubt about it. It makes your lips look fuller and adds a sexy and dramatic finish to almost any look. Plus, it complements both simple and dramatic makeup looks and suits both casual and formal outfits. To top it all off, dark lipstick is incredibly trendy right now. It's all the rage on the runway and high-end makeup lines are constantly releasing new to-die-for dark shades.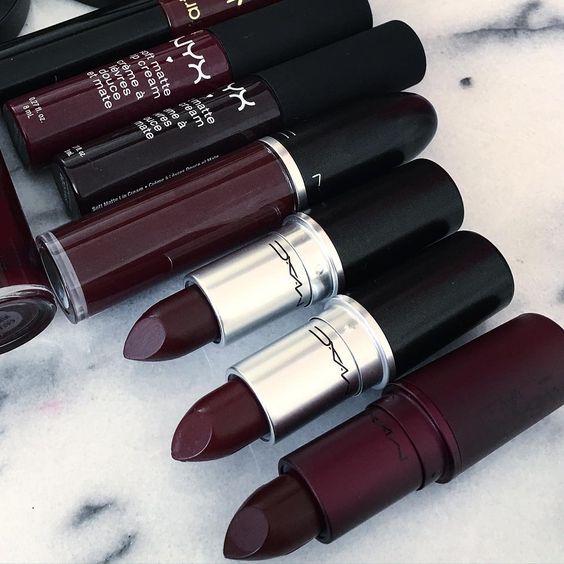 via
However, there is a downside to dark lipstick. It can be incredibly difficult to apply and pull off well. Have you ever looked at a picture of a celebrity wearing a flawless coat of dark lipstick and wondered how it's possible to get such a dark shade to look so smooth and even on your lips? Due to the darkness of dark lipstick colors, it can be extremely difficult to get these shades to appear smooth and even. In fact, even if you consider yourself to be a makeup pro, it's still shockingly easy to end up looking like a clown when you try to apply dark lipstick. Despite these challenges, however, dark lipstick is worth the struggle once you finally figure out how to apply it just like the pros.
1. Choose the Right Shade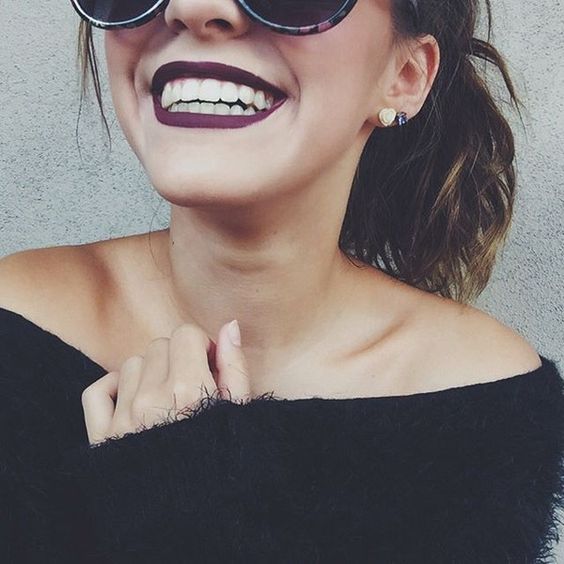 Dark lipstick can definitely look good on everyone no matter your coloring. However, that does not mean that every shade of dark lipstick looks good on everyone. In fact, it's extremely important to choose a shade of dark lipstick that complements your natural coloring.
Women with lighter skin and lighter eyes look great with dark lipsticks that have pinky undertones. Oppositely, those who have darker skin and darker eyes are better complemented by dark shades with brown undertones.
2. Pair Your Colors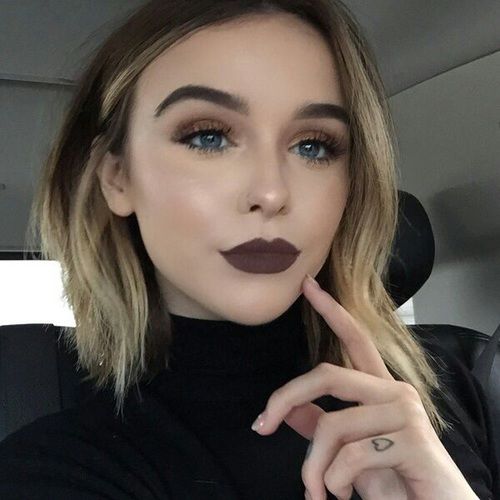 When you choose to wear dark lipstick, your lips become a focal point for your entire look. Therefore, it's important to ensure that the rest of your look complements the color of your lips. When you pick out an outfit, make sure that the clothing pieces you choose complement your lipstick shade.
Cool, dark shades are generally a safe bet for combining with dark lipstick. Try pairing your dark lips with clothes in shades of dark green, navy, black, or plum for best results.
3. Use a Brush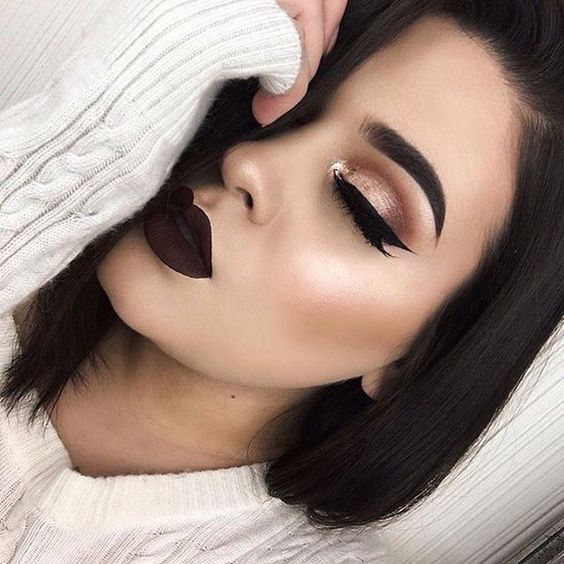 Don't ever try to apply dark lipstick using its original wand or bullet. Instead, use a small, angled brush to apply the lipstick. Using a brush to apply dark lipstick allows you to maintain more control over the application process. It also ensures that you are able to apply the lipstick with extreme precision. This trick alone eliminates much of the frustration and challenges that are associated with dark lipstick application.
4. Perfect Your Coverage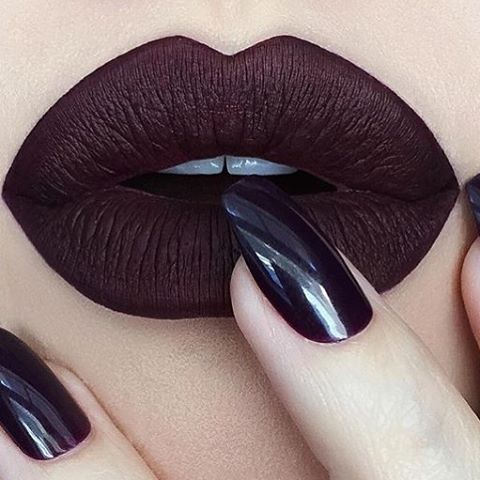 Full coverage is extremely important when it comes to dark lipstick. It is easy for dark lipstick to appear uneven or blotchy if your coverage is too low. When you apply your lipstick, swipe on multiple coats. Wait for each coat to dry before you apply another. Repeat this process until you have achieved full coverage. Keep each coat very thin to prevent your lipstick from looking caked on when you're done applying.
Be sure to look at your lipstick from as many different angles and in as many different lightings as possible. This trick will ensure that you don't miss any spots lacking coverage before it's too late.
5. Don't Forget to Set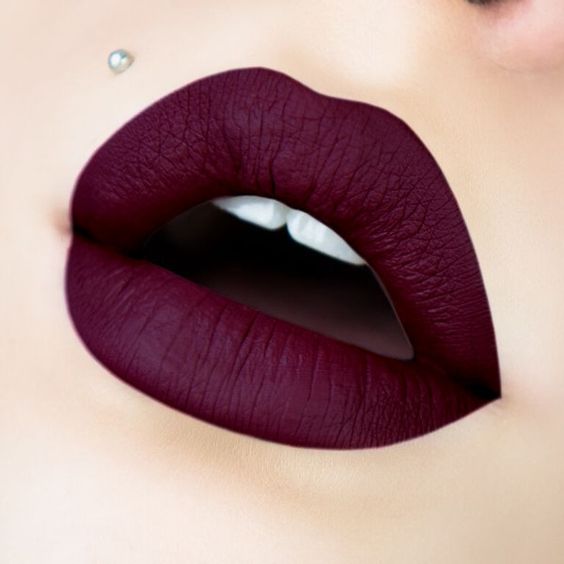 No lipstick looks great when it starts to wear off, but fading dark lipstick is especially obvious–and not in a good way. After you finish applying your dark lipstick, be sure to set it. You can either use a setting spray or a setting powder to set your lips. Setting powder is often more effective than setting spray, but it requires light and cautionary use in order to prevent a caky or clumpy finish.
6. Tidy Up With Concealer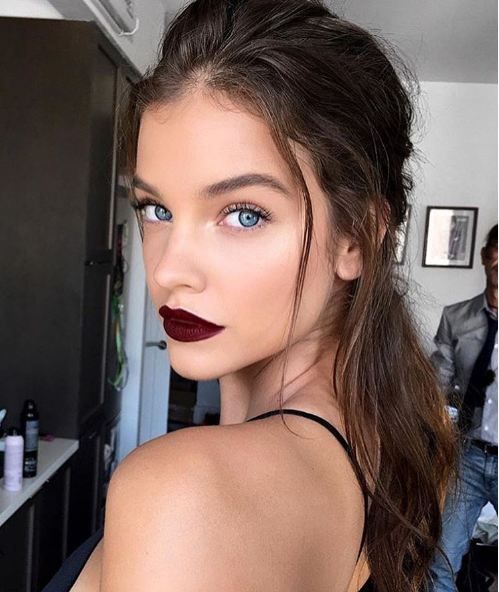 If you notice that the edges of your lips look a bit uneven and clownish after you've finished applying your dark lipstick, don't freak out. Instead, pull out your full-coverage concealer. Use a small, clean brush to line your lips with concealer. Not only will this trick smooth out the edges of your lips, but it will also prevent your lipstick from bleeding or smudging outside of your lip line throughout the day. Just make sure that you wait for your lipstick to dry completely before applying concealer to avoid smearing the color further outside of your lips.
7. Add a Gloss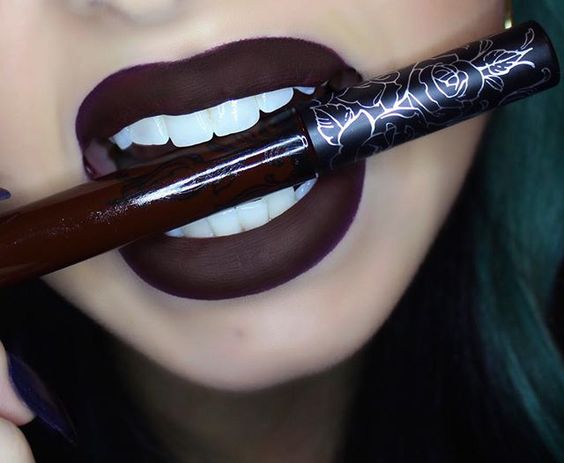 One of the most frustrating things about dark lipstick is that it is extremely difficult to make your lips look smooth. If your lips are dry or flaky at all, dark lipstick only exaggerates that flakiness and causes your lips to appear crusty. To avoid this crusty finish, all you have to do is swipe on a coat of lip gloss or lip mask over your lipstick. This thin coat of gloss adds shine to your lips and keeps them hydrated in order to prevent any obvious dryness or flakiness.
Don't be afraid of dark lipstick. Once you learn to apply it correctly every time, you'll be surprised at how quickly it turns out to be your new favorite makeup trend.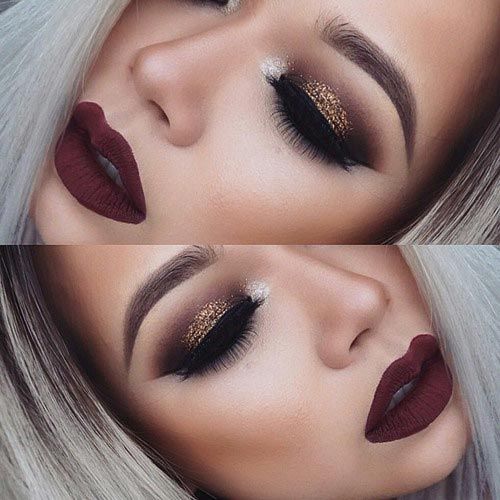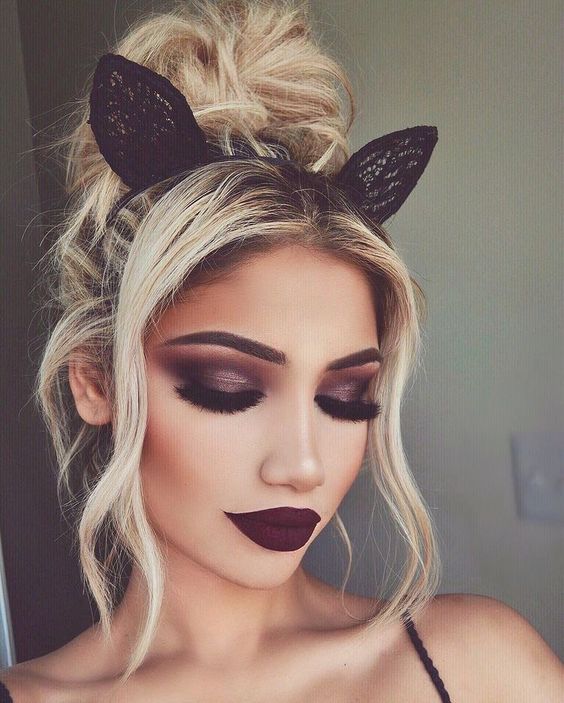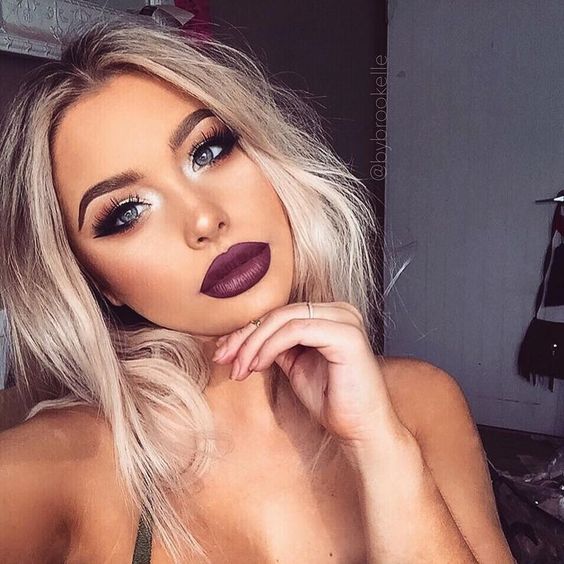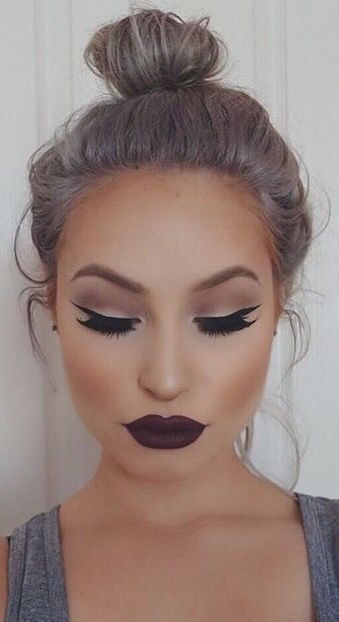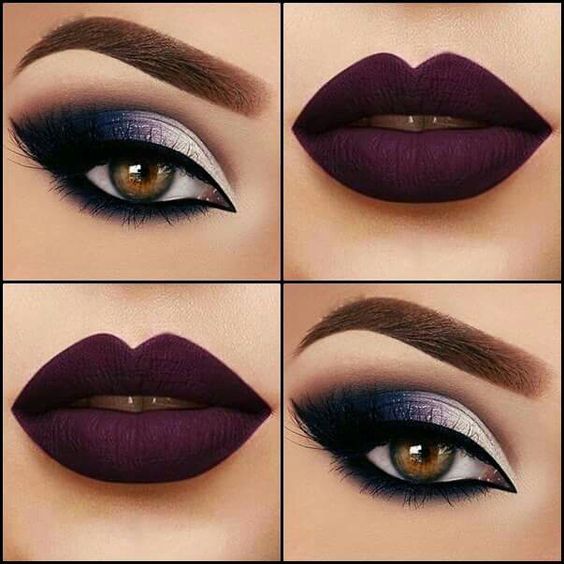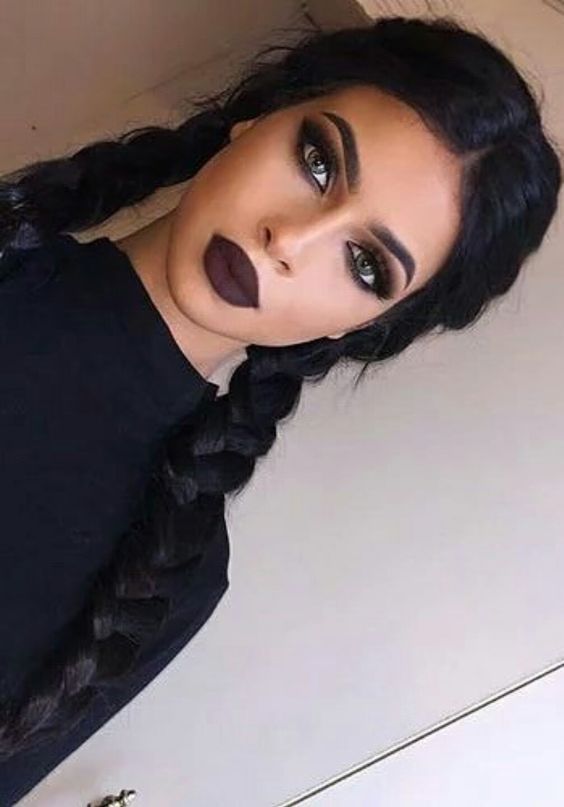 Sexy Smokey Eye Makeup and dark lipstick looking