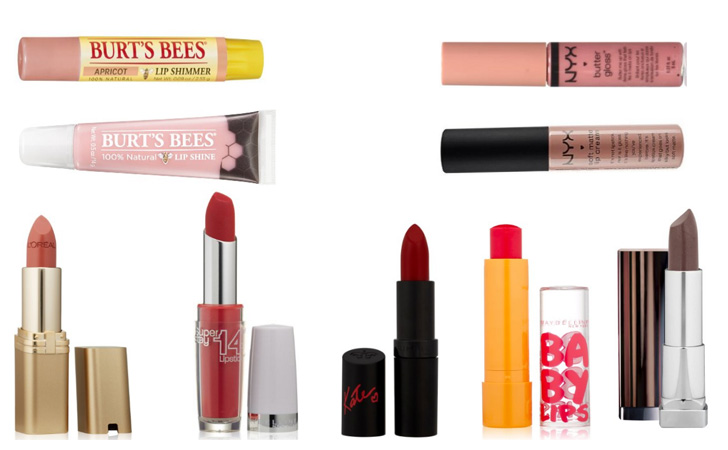 High-end lipsticks, lip glosses, lip stains, and lip balms are excellent when you're looking for top-quality, long-lasting cosmetic products. However, they can also be incredibly expensive. There are countless lip products that can be bought at almost any local drug store for much less money than lip products sold by higher end makeup brands. Some of these drug store lip products are low in quality, but others are great substitutes for similar, more expensive products.
Read the following drugstore lip products reviews to discover the top ten best lip products that are conveniently and inexpensively available at your local drug store.
10. Maybelline New York Color Sensational Lipcolor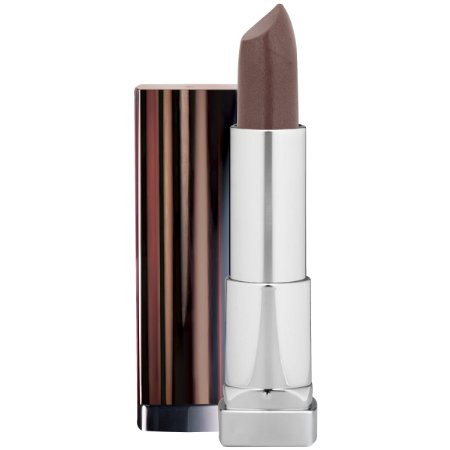 This classic lipstick from Maybelline offers smooth, even application in a creamy formula. Unlike many other lipsticks that are drying and flaky, the Maybelline New York Color Sensational Lipcolor applies like velvet. Plus, it is extremely moisturizing and adds much-needed hydration to your lips because it is infused with honey nectar that nourishes the skin on your lips after application.
The Maybelline New York Color Sensation Lipcolor has a subtle shimmer finish but is free of flaky glitter and sparkles. It does not dry matte or super shiny like many modernized lipsticks. Instead, it has a traditional, creamy appearance that keeps your lips looking kissable all day long.
9. L'oreal Colour Riche Lipcolour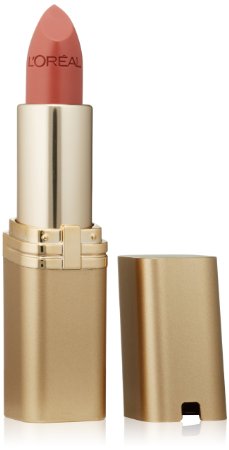 The L'oreal Colour Riche Lipstick is extremely pigmented. It is available in a wide variety of colors that range from nude shades for every skin tone to bold bright hues and dark dramatic reds and purples. Every color of this lipstick applies evenly to your lips and remains intensely pigmented all day.
This lipstick is also incredibly moisturizing. It is infused with vitamin E and omega 3 extracts to nourish your lips upon application. The lipstick formula also includes argan oil in order to hydrate your lips and keep the lipstick looking creamy the entire time you wear it.
8. Maybelline New York Superstay 14 hour Lipstick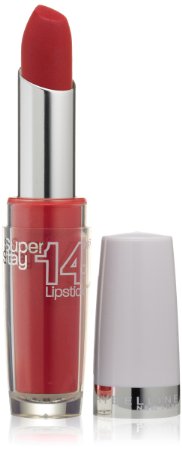 This Superstay lipstick from Maybelline is a long-lasting lipstick with a creamy stick formula. Many long-lasting lipsticks come in liquid formulas and can be incredibly drying to your skin. The Maybelline New York Superstay 14 Hour Lipstick eliminates this problem with its velvety-soft long-lasting formula that applies like a traditional stick lipstick and does not dry or flake off during wear.
Another challenge many people meet when wearing long-lasting lipstick is that it often feels cakey and heavy on your lips. This innovative lipstick from Maybelline solves this problem as well. The Superstay 14 Hour Lipstick is a light formula that feels soft and weightless on your lips as soon as you apply it.
7. L'Oreal Paris Colour Riche Lip Balm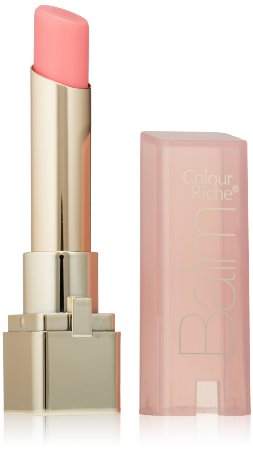 This Colour Riche Lip Balm from L'Oreal Paris is a long-lasting lip balm formula that stays on for up to eight hours after its initial application. It is lightly tinted with rich pigment to add a touch of creamy color to your lips while you wear it.
Many lip balms feel greasy after they are applied. This tinted lip balm never feels oily on your lips, but its special hydrating formula infuses them with moisture while you wear it and even after you take it off. After you remove the Colour Riche Lip Balm, your lips are left feeling soft, smooth, and plumped. It's like a lip conditioning treatment within a tinted lip balm.
6. Rimmel London Lasting Finish by Kate Lipstick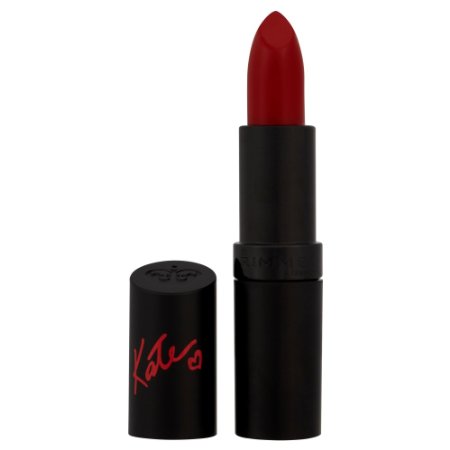 If you're looking for a subtle, sheer lipstick, this is the perfect product for you. The Rimmel London Lasting Finish by Kate Lipstick has a light pigment that tints your lips in creamy color for a natural finish. The lipstick formula is also long-lasting and smells like sweet candy instead of paint like many other long-lasting lipsticks.
Packaging isn't everything, but this Rimmel lipstick definitely wins the prize for most outstanding drugstore cosmetics packaging. The Rimmel London Lasting Finish by Kate Lipstick comes in a lithe matte black tube with an eye-catching inscription that reads "Kate" in cursive script.
5. Burt's Bees Lip Shine

This lip gloss from Burt's Bees offers a shiny, subtle color for your lips. The lip gloss looks natural and absorbs upon application for a shiny, glassy finish rather than sitting on top of your lips or appearing oily and thick. The color this lip gloss delivers is sheer and subtle, but it is tinted enough to add a pop of color to your lips without being overpowering.
The Burt's Bees Lip Shine is made with one hundred percent natural ingredients and is perfect for those with sensitive lips that are easily irritated by other lip products. The lip gloss is infused with apricot and sunflower oils in order to soften your lips and moisturize them while you wear it. The lip shine also contains natural bees wax, which conditions your lips to keep them soft and plump even after the gloss wears off.
4. Burt's Bees Lip Shimmer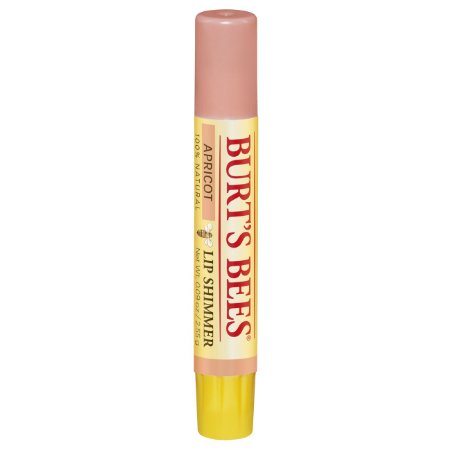 Another great lip product from Burt's Bees is their Lip Shimmer. The Burt's Bees Lip Shimmer offers shimmering luminescent color to your lips in a smooth and moisturizing formula. It is infused with peppermint flavor in order to plump your lips while you wear it.
Like the Burt's Bees Lip Shine, the Burt's Bees Lip Shimmer is one hundred percent natural and is formulated without harmful and irritating ingredients like parabens, petrolatum, and phthalates. Instead, it is infused with various fruit oils, shea butter, and beeswax. These natural ingredients help soften and hydrate lips for a smooth and conditioned finish.
3. Maybelline New York Baby Lips Moisturizing Lip Balm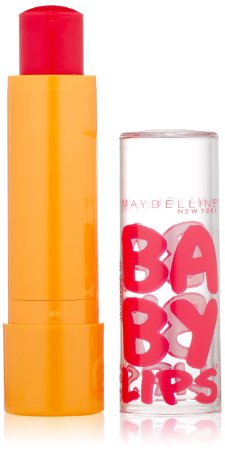 The Maybelline New York Baby Lips Moisturizing Lip Balm is a cute, fun lip balm. This lip balm tints your lips with sheer, subtle color while hydrating and softening them with clinical strength moisture. The Baby Lips lip balm softens, smooths, and beautifies your lips for up to eight hours every time you apply it.
This Maybelline lip balm contains not only moisture and hydration, but sun protection as well. It is infused with SPF 20 in order to protect your lips from the harmful rays of the sun all day long.
2. NYX Cosmetics Butter Lip Gloss

While NYX is often considered a higher-end cosmetics company, its products are readily available at many local drug stores and supermarkets. The NYX Cosmetics Butter Lip Gloss is soft and substantial without feeling too heavy or oily. It is creamy without being sticky and applies with an eggshell finish that reflects light without looking overly shiny.
This lip gloss can stand alone for a lighter, more subtle look. However, it can also be applied over a complementary lipstick shade for a smooth finish.
1. NYX Soft Matte Lip Cream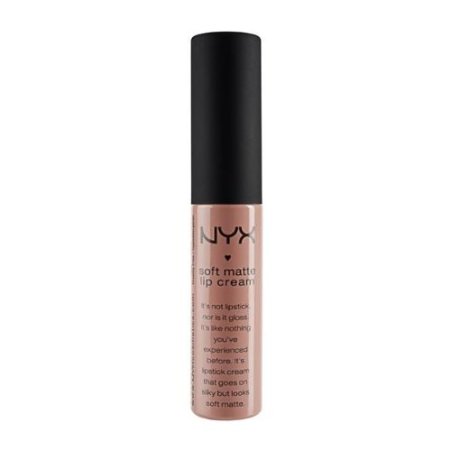 The Soft Matte Lip Cream from NYX takes the cake when it comes to drug store lip products. This long-lasting lip product is somewhere between a lip gloss and a lip stick with its formula that is as soft and creamy as butter. This lip cream feels like silk and keeps lips moisturized without ever drying them out.
The NYX Soft Matte Lip Cream applies smoothly and evenly for a richly pigmented finish. It dries matte and will not budge for many hours after you apply it, even if you eat or drink during that time.
If you're looking for an inexpensive alternative to high-end lip products with exorbitant prices, look no further than this list. All of the drug store lip products listed above are high-quality lip products that are available at almost any drug store near you. You can't go wrong with any of them.