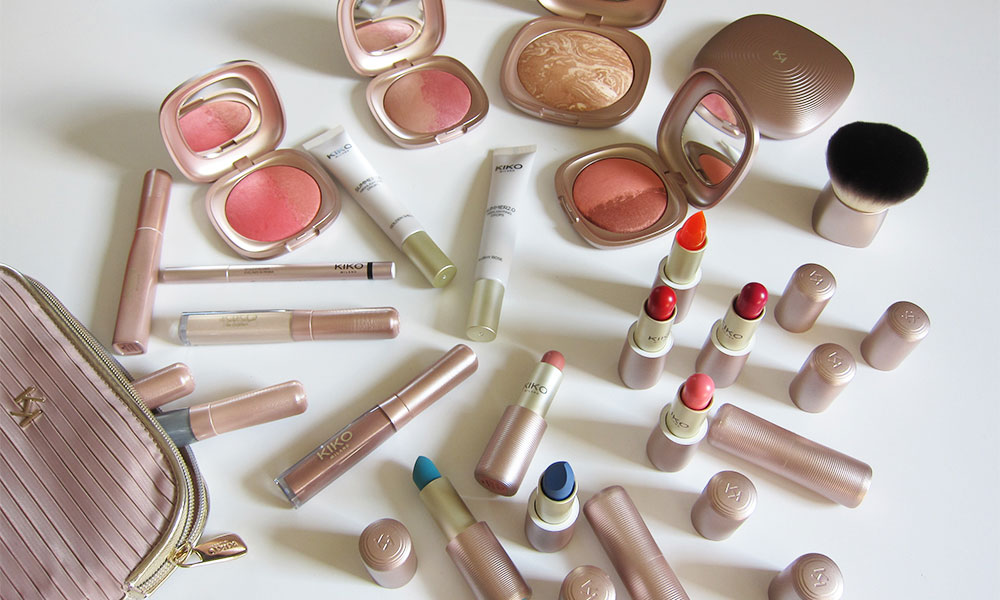 Moisturizing is key for the health and appearance of your skin. Your lips are no exception. However, you can't just use your standard hand or face lotion to take care of your lips. Instead, it's important to have a top-quality lip balm on hand to keep the skin of your lips hydrated and moisturized at all times. If you do not keep up a sufficient moisturizing routine for your lips, they will end up looking dry and flaky very quickly. When you have dry and flaky lips, simple everyday actions like kissing or applying your favorite lipstick become a frustrating hassle. It's definitely worth it to invest in a high-quality lip balm to keep your lips healthy and smooth.
However, not all lip balms will successfully do the job of keeping your lips hydrated. Many lip balms on the market include ingredients that are inefficient at moisturizing your lips and can even counterproductively dry out the skin of your lips. These common ingredients include camphor and menthol. It is important to avoid lip balms that revolve around these ingredients and purchase high-quality formulas instead. Read the following lip balms reviews to find your favorite lip balm brands.
8. Yes to Coconut Lip Balm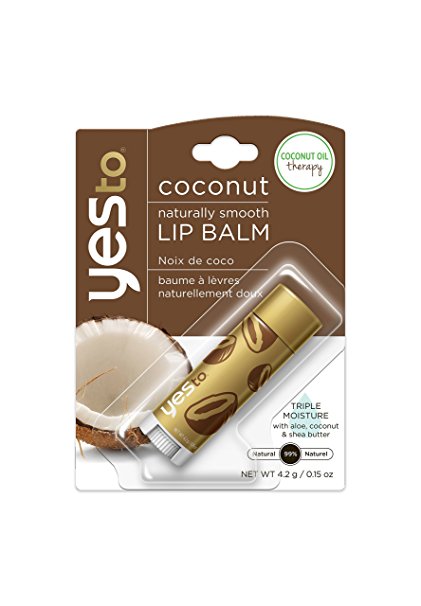 This lip balm from Yes to Coconut is a tantalizing blend of flavor and moisture. It features a subtle coconut flavor that provides a sweet, light scent that is not too overpowering.
The formula of the lip balm is completely natural. It does not include any parabens or other harsh, harmful ingredients that can damage or irritate your lips. Plus, the lip balm is completely cruelty-free, so you can use it without any guilt. Featuring a blend of moisturizing coconut butter, shea butter, and aloe?is a very efficient formula for hydration and smoothing.
7. best drugstore lip balm – Vaseline Lip Therapy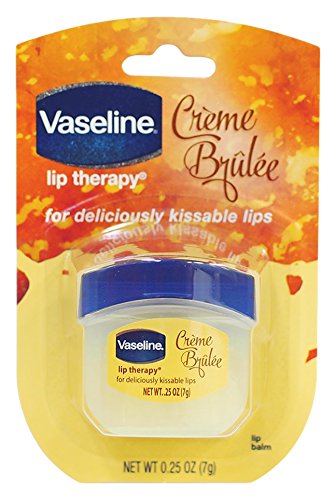 This miniature tub of flavored Vaseline can save your lips effortlessly. It seals moisture into your lips and includes a light scent of vanilla to add a subtle sweetness to your lips.
This lip balm features an extremely thick, heavy formula. It is great for night use as the thick formula hydrates and moisturizes your lips while you sleep in order to leave them feeling plump and smooth in the morning. However, you can use this creamy lip balm formula any time. Just apply it in thin layers in order to avoid creating a greasy finish on your lips.
6. Smith's Lip Balm – best lip balm for dark lips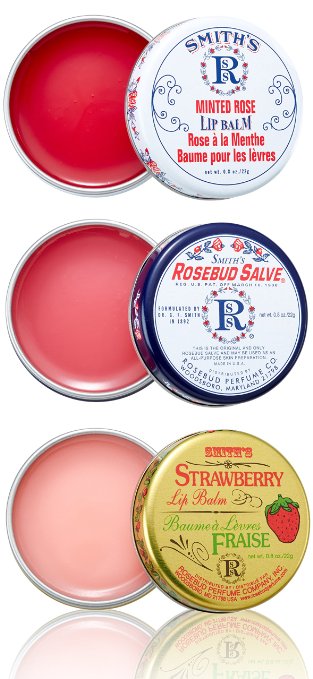 This three-pack of lip balms from Smith's provide you with everything you ever need in terms of top-quality lip balm. It includes three different flavors of uber-moisturizing lip balm: strawberry, rosebud, and minted rose. The three flavors provide a light, sweet scent to your lips. Plus, each of them features a different pink tone that coats your lips with a very subtle rosy tint.
These balms are designed primarily for use on your chapped lips, but they are all-purpose products. They can be used to smooth out rough cuticles, soften extremely dry spots on your skin, and even soothe burns or rashes. The lip balms offer superior, top-quality hydration combined with a pleasant light scent and pink tint.
5. Aquaphor Lip Repair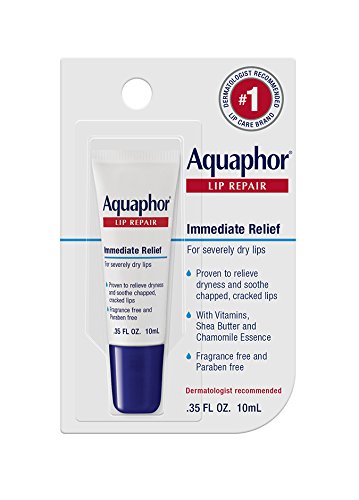 This lip balm from Aquaphor is designed specifically for lips that are in dire need of hydration and moisture. If you haven't kept up on your lip care and are now faced with extremely dry, flaky, chapped lips, this is the lip balm for you.
The lip balm's formula gently and quickly repairs the skin of your lips and leaves even the most dry, chapped lips feeling plump and smooth as fast as possible. It is both extremely effective and gentle enough for use on even the most sensitive lips. The formula includes shea butter, chamomile essence, and a blend of vitamins that nourish and hydrate your lips effortlessly.
4. EOS Lip Balm Sticks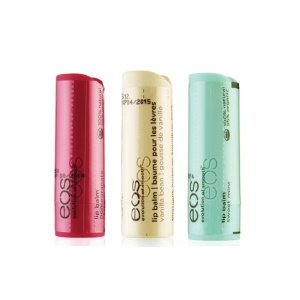 This three-pack of lip balm sticks from EOS features three light, pleasant flavors: pomegranate raspberry, vanilla bean, and sweet mint. Each flavor is packed with its own subtle scent and taste. Mix and match your usage of each?flavor depending on your daily preference. All three flavors produce a smooth, clear finish on your lips.
The lip balms' formula is completely natural. It includes no harsh or counterproductive ingredients, such as petrolatum and parabens. Instead, the lip balms are formulated with a blend of vitamin E, jojoba oil, and shea butter. These nourishing, hydrating ingredients efficiently moisturize your lips very quickly. As an added bonus, these lip balms are completely cruelty-free. They are not tested on animals in any way, shape, or form and contain zero animal by-products.
3. L'Oreal Paris Colour Riche Lip Balm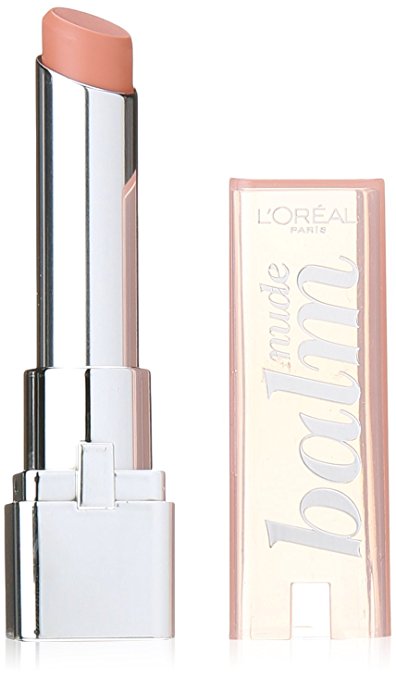 This lip balm from L'Oreal Paris combines moisture with light color. Somewhere between a hydrating lip balm and a full lipstick, this balm provides your lips with sheer, neutral pink-toned color. The tint of the lip balm is very subtle and leaves your lips with a dewey, hydrated finish.
The formula of this lip balm hydrates your lips for up to eight hours with just one coat. Even after the lip balm itself wears off, it leaves your lips looking and feeling moisturized and smooth as it conditions them with a blend of nourishing ingredients.
2. ArtNaturals Lip Balm – best lip balm for peeling lips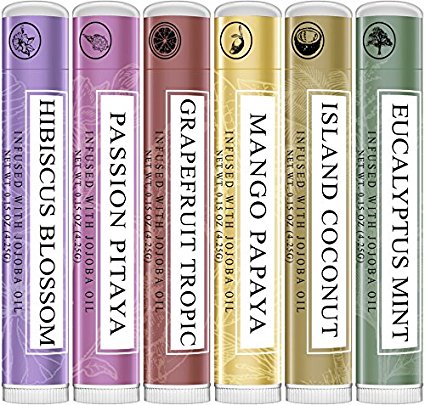 This sick-pack of hydrating lip balms from ArtNaturals includes six separate, unique flavors: hibiscus blossom, eucalyptus mint, island coconut, mango papaya, grapefruit tropic, and passion pitaya. Each flavor contains its own subtle scent.
The formula of this lip balm includes a wide variety of moisturizing ingredients. These super effective ingredients include a base of beeswax blended with jojoba oil, coconut oil, sunflower seed oil, and several vitamins in order to leave your lips looking and feeling smooth, plump, and completely hydrated. Plus, the lip balm is completely natural and gentle on your lips; it is formulated without parabens or any other harsh ingredients. It is cruelty-free as well, so you can enjoy each flavor without any guilt.
1. Burt's Bees Natural Lip Balm – best lip balm for men and children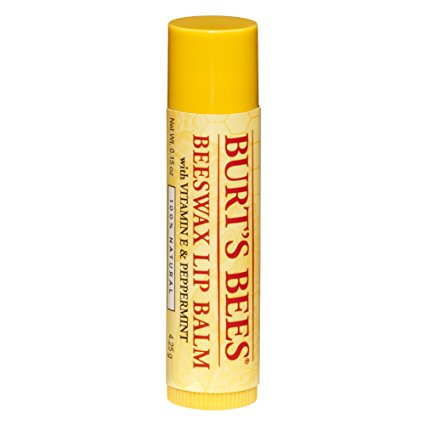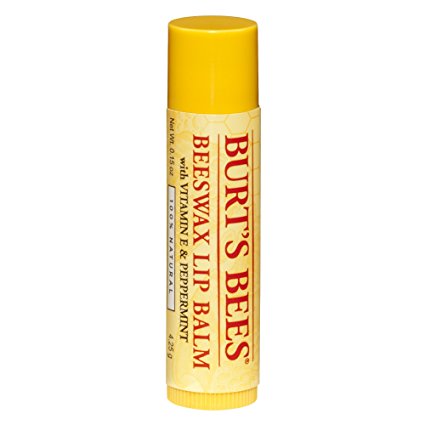 This natural lip balm from Burt's Bees is renowned for its top-quality formula that is extremely effective for hydrating and moisturizing even the most chapped lips. It leaves your lips with a clear, matte finish that softens and conditions your lips?throughout the day.
Its formula is very gentle and includes no parabens, phthalates, petrolatum, or other harsh ingredients that irritate sensitive lips. Instead of harsh ingredients, the lip balm includes a blend of gentle, effective substances. These ingredients include natural beeswax, vitamin E, and peppermint oil. The beeswax conditions your lips while the vitamin E nourishes and hydrates them. The added peppermint oil within the lip balm's formula helps plump up your lips and leaves them feeling fresh and smooth.