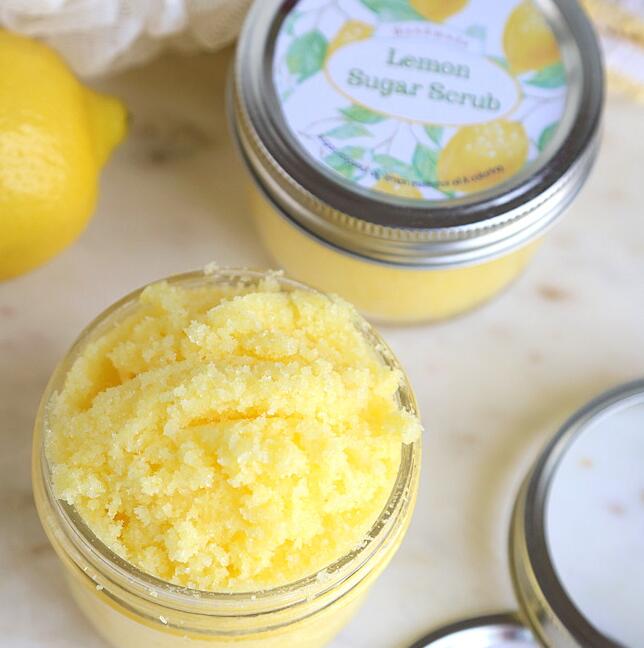 The old adage is "when life gives you lemons make lemonade." But if life gives me lemons, I would more than likely find way to incorporate them into my beauty routine!
I fancy myself somewhat of a hippy and naturalist when it comes to my own skincare, so I am constantly trying new natural remedies. My favorite that I have found is lemon facial scrub.
Lemons are a natural skin remedy. They are very inexpensive and just one lemon can treat your whole face! They can be used to treat many different skin conditions such as acne, age spots, acne Scars, and rough spots on knees and elbows. Get started with lemon by creating this DIY lemon facial scrub.
What you'll need:
1/2 fresh lemon
1/2 cup of granulated sugar
1 tbsp of olive oil
1 tbsp of organic honey
1 medium-sized glass bowl with lid
Skin Care Tip: Remember the more organic the ingredients, the better. The skin is the biggest organ of the body and it absorbs everything.
Benefits of the Ingredients: Along with being a naturalist, I am also a big ingredient junkie and I love to know what's in a product and what it does. Here is a breakdown of the ingredients and why they are so good for your skin.
Lemon – A natural source of Vitamin C; Vitamin C is an ingredient commonly used to lighten sun and age spots and even out skin tone; a natural astringent that tightens pores and brightens the complexion.
Sugar – A natural exfoliator and a natural source of glycolic acid, which evens out skin tone, cleans pores, and improves overall skin texture by removing dead, dull skin cells.
Olive Oil – High in Vitamin E, which soothes and heals skin; a natural moisturizing ingredient often used for its anti-aging properties .
Honey – A natural source of anti-oxidants makes it a perfect ingredients for age prevention. Honey is a natural humectant so it keeps water in the skin keeping it hydrated; the antibacterial properties benefit acne-prone skin by reducing breakouts.
Instructions
Add lemon juice and olive oil into a glass bowl and mix them together. Add honey and whisk quickly until the ingredients mix together into a medium consistency. (Feel free to add or subtract the amount of olive oil and honey depending on how thick you want your scrub. Keep lemon juice to one half of a freshly cut lemon for every 1/2 cup of sugar.) Add in the sugar and mix. If you like a more gritty scrub, add more sugar until it is to a consistency you like.
Use it as a body scrub: Apply to body; rub in circular motions for 3 to 5 minutes. Don't forget to spend extra time on elbows, knees, feet and hands, nails, and cuticles. Rinse and enjoy your incredibly smooth skin.
Use as a face scrub: This scrub is great for people with occasional breakouts because all of the ingredients are highly beneficial to the skin and have healing properties. Lemon tightens pores and helps even out the skin tone. Sugar granules removes dead and dull skin cells and cleans pores. Olive oil can heal acne scars. And honey prevents future breakouts. To use as a face scrub, apply to a clean face and rub scrub in gentle circular motions. Leave on for 7-10 minutes and rinse with cold water and enjoy clean smooth skin.
Now that you have this easy-to-use recipe, you can turn your kitchen into a beauty laboratory!
For the love of makeup,