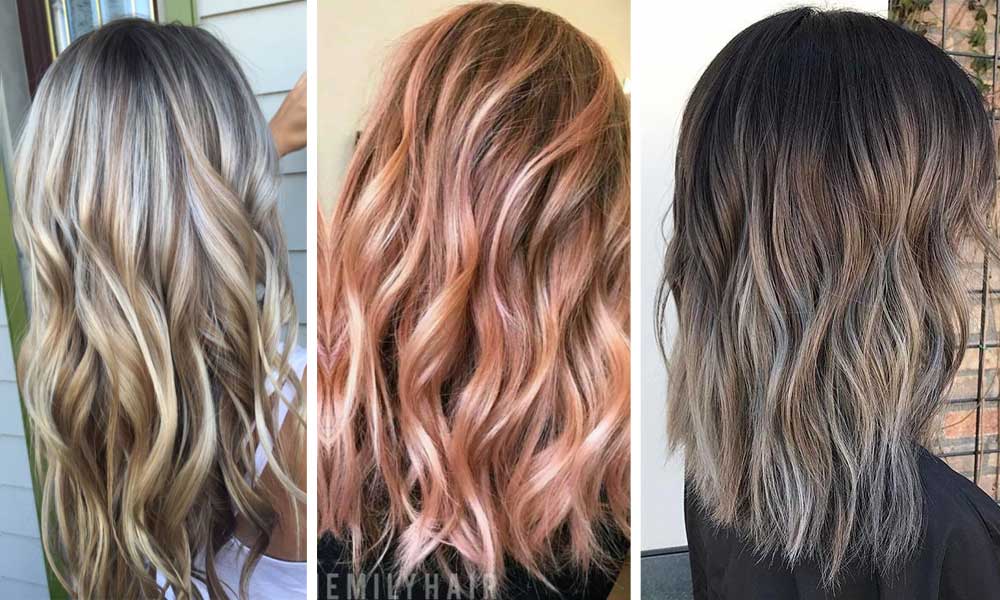 As the seasons come and go, matching your hair color to the current season is a fun way to enjoy the excitement of the new weather each one will bring with it. Not all hair color changes have to be a bold one. A minor change can leave you feeling fresh and ready to take on anything. With the summer only weeks away, now is the time to get yourself ready to enjoy the hot sun. Whether you'll be at the beach, kicked back at the pool, or sipping lemonade on your porch, a hair color change can keep you feeling as hot as the weather.
This year has brought with it so many fun and beautiful trends. While you may want to try one of these, classic styles will always be a great go to. Where hair color is concerned, you may feel like adding just a few balayage highlights or going for a full head of an oh so chic rose gold color. Color possibilities are nearly endless. Before you pack your bags for vacation, check out this list of hair color inspirations to find the one you'll want to rock for all your summer plans. Summer is supposed to be fun, right? So let your hair reflect that.
1. Ombre Vs. Balayage: Knowing the Difference
This balayage color is a great choice for someone not wanting a dramatic change. While an ombre leaves the ends a fully different color than the roots, a balayage is a technique that leaves a similar effect. The ends still contain some darker pieces when this technique is used. The result is a more natural looking highlight, that is easier to care for.
2. Summer Highlights And Lowlights: Ombre Style
This ombre utilizes multiple colors to enhance the effect. The look is gorgeous but would take more maintenance than the balayage. By adding highlights and lowlights into the hair, the contrast of the colors makes for a look that will catch the sun. This is a great way to prevent a washed-out look for those with an ivory skin tone who want to try ombre hair.