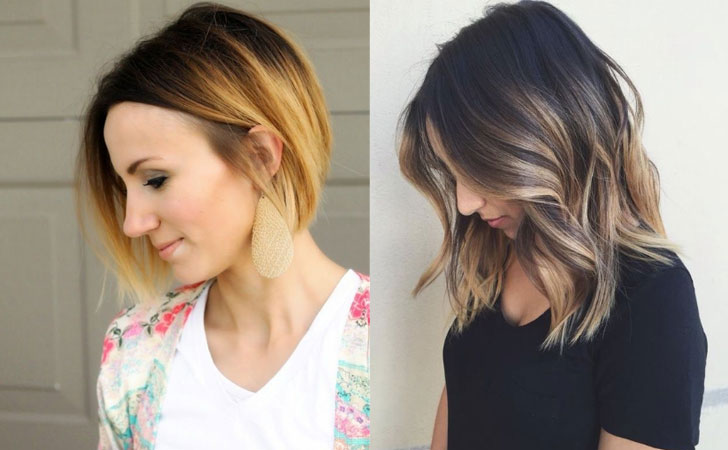 Latest Hottest Hair Color Ideas
Ombre hair has popularized significantly in recent years. It is extremely trendy at the moment. Countless celebrities and style icons have chosen to take the plunge with their own locks. Classic ombre hairstyles involve hair that gets progressively lighter from the roots down to the ends. Ombre hair usually includes a very dark color at the roots of the hair. This shade then subtly blends down into a much lighter color toward the mid-shaft and ends of the hair. The style is different from highlights or a complete dye job and provides you with something fresh and unique.
If you want to try something new in terms of hair color, an ombre style is a great way to ease into your dyed hair. It allows you to keep a shade similar to your natural color at the roots of your hair in order to make the growing-out process less awkward. An ombre style prevents you from having to go to the salon every few weeks to get your hair dyed again and again. Ombre hairstyles are both extremely trendy and incredibly low-maintenance; they're a win-win in virtually every way.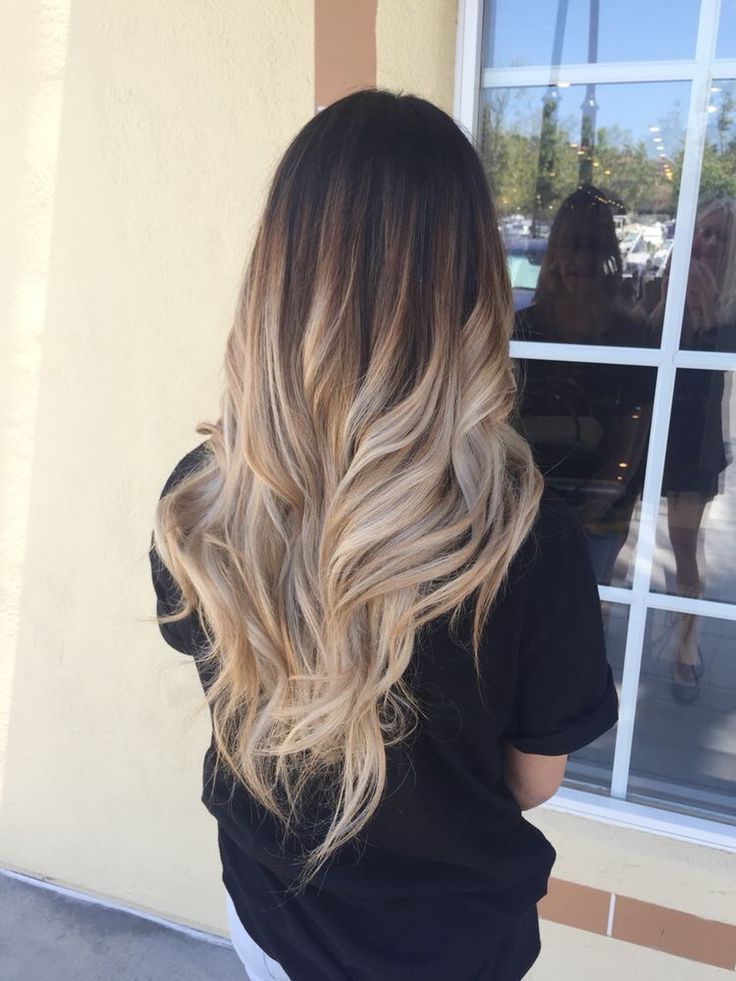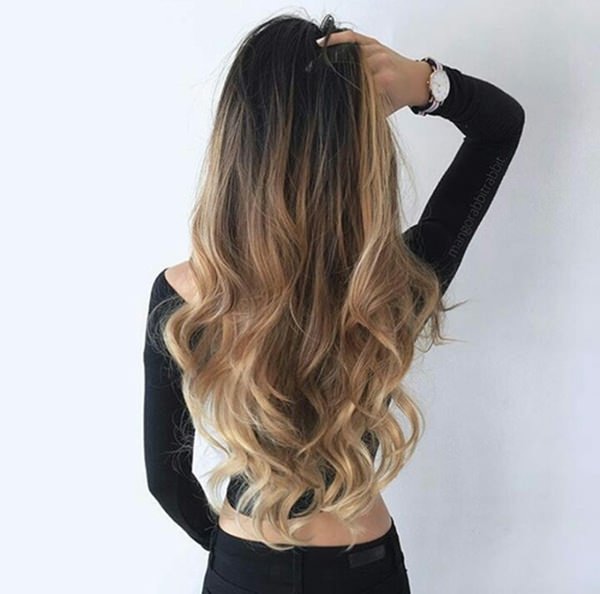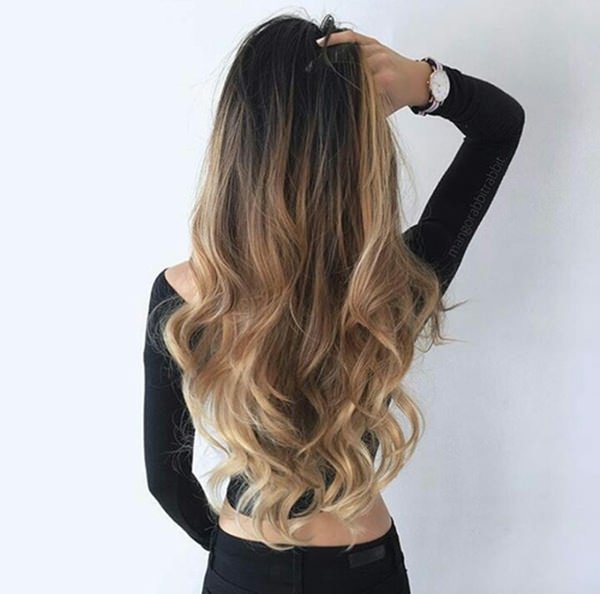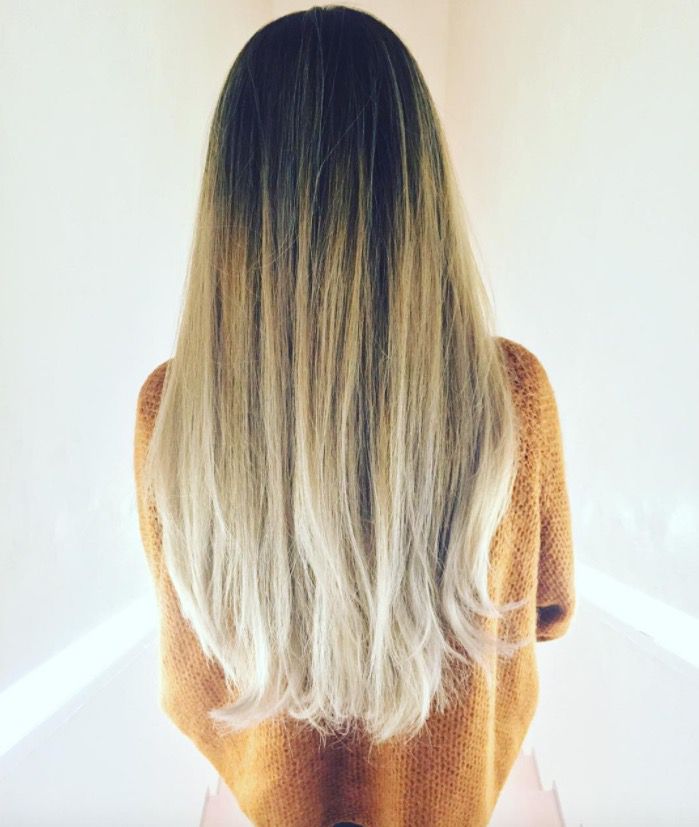 Trendy dark to blonde ombre hair for girls – long hair color ideas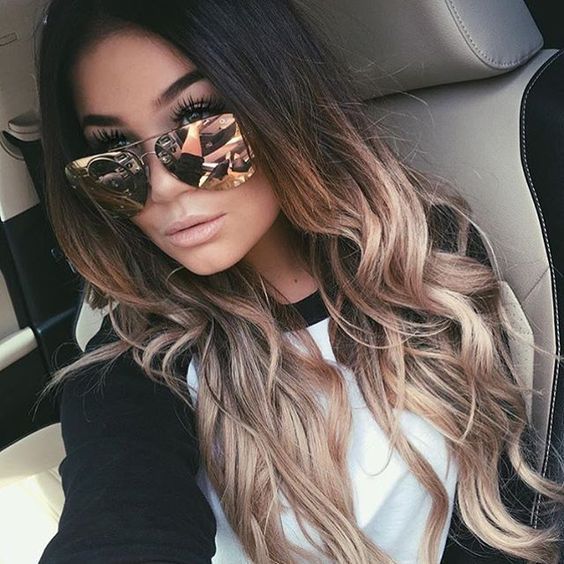 You might think that, if you have extremely dark hair, an ombre style won't work for you. However, this definitely isn't true. Even if your natural hair is dark brown or black, you can still rock an ombre hairstyle. All you have to do is make sure that you choose a wide blend of shades that subtly blend down into a light color.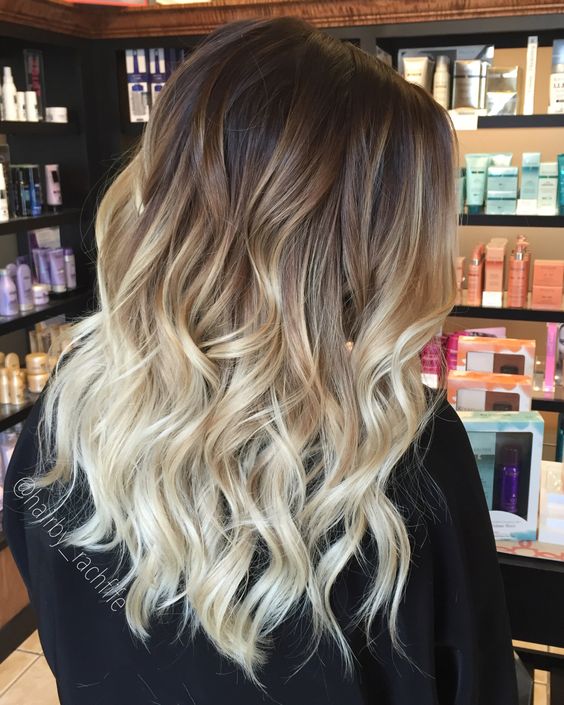 Long straight brunette to blonde ombre hair for girls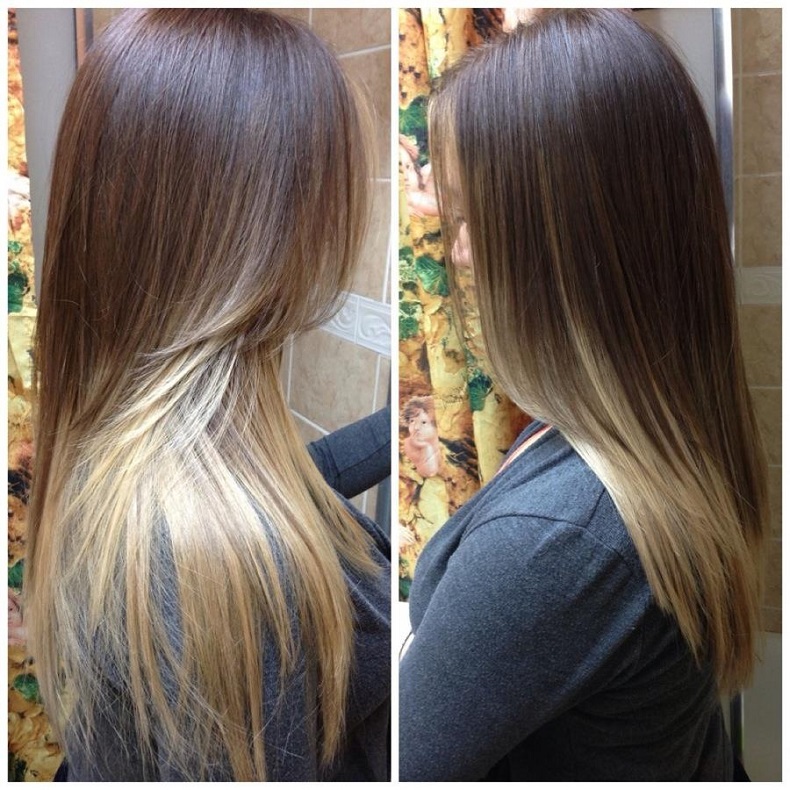 Despite the fact that ombre hairstyles work even if you naturally have extremely dark hair, super dark roots are not a requirement for rocking an ombre look. In fact, if your natural hair is a medium color, don't feel as though you have to dye your roots darker to pull off an ombre style. Just start with the base color you have and add lighter shades to the mid-shaft and ends for a subtle ombre look.
Red blonde ombre hair for long wavy hair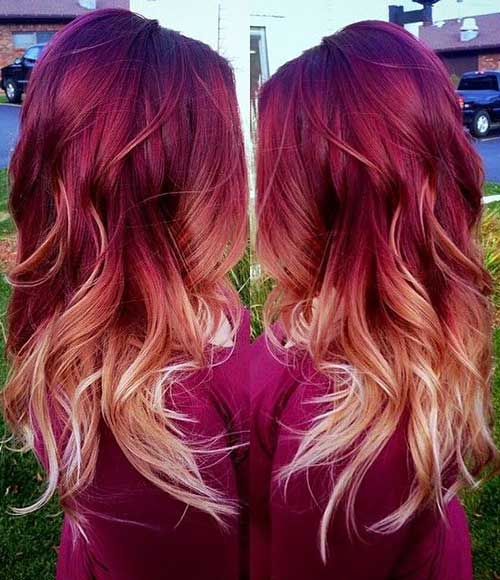 Ombre hair doesn't have to consist of natural hair colors. You can create a gorgeous ombre look with many different shades of the rainbow. The important thing to remember is that, no matter what color you choose, you should keep your roots darkest and get lighter as you go down your hair shaft.
Dark to light balayage ombre hair for long hair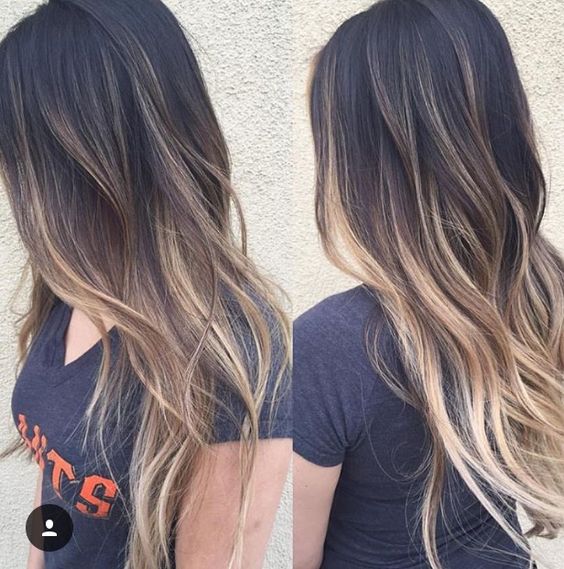 Ombre hair does not consist of separated blocks of color. Instead, a successful ombre style includes different shades of a color that are blended seamlessly into one another. This seamless blending is important in order to prevent your hair from looking choppy or unnatural.
Cool ways to dye your hair – purple to blue ombre hair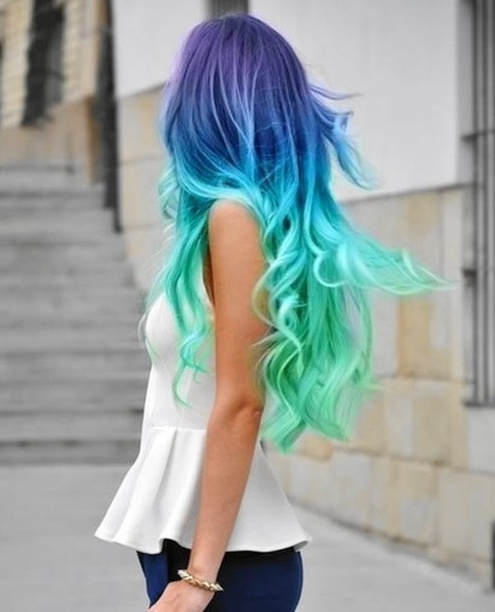 Ombre hair doesn't necessarily have to include shades of only one color. Many gorgeous ombre hairstyles consist of various shades of several different colors, such as in the style above. However, it is important to choose complementary colors for your ombre look in order to maintain a seamless and blended finish.
Ombre hair color ideas for brunettes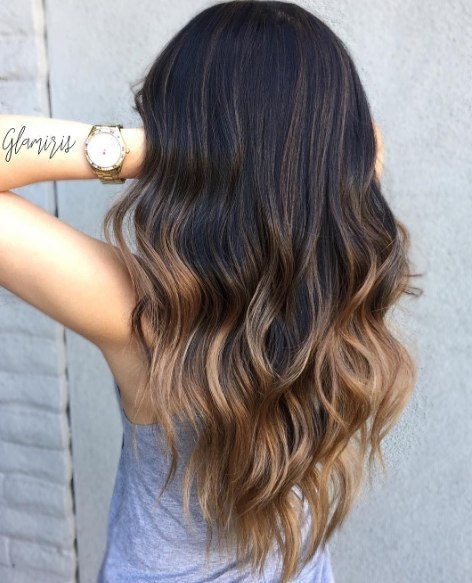 Ombre hair doesn't always have to end in bleached ends. If you don't want the ends of your hair to be super light, don't dye your ends more than a few shades lighter than your roots. This trick creates a more subtle ombre style that looks very natural.
Mermaid hair color ombre – pastel blue ombre hair with curls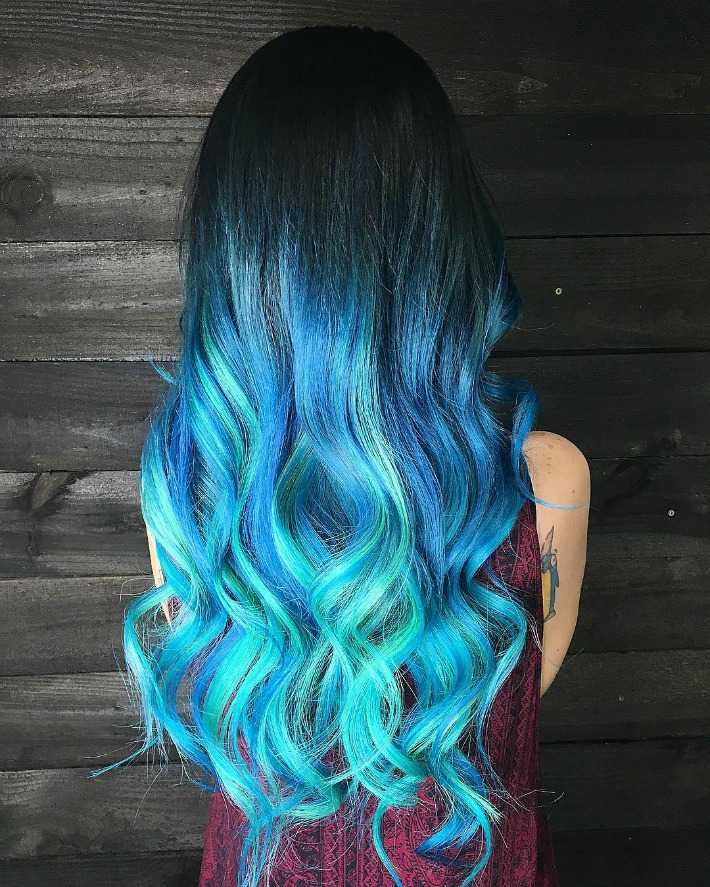 There are all sorts of things you can do with different shades of your ombre hairstyle. A great way to combine bright colors and natural shades within one style is to dye the roots of your hair a natural color. Then, blend in a brighter color toward the ends.
ombre purple hair dye – back view of dark to purple to light purple ombre hair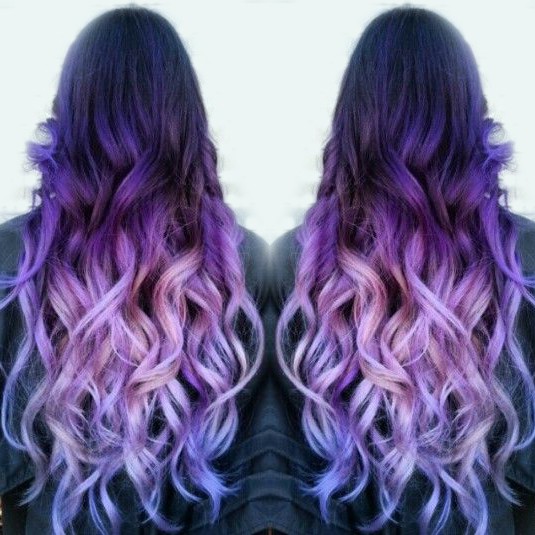 Don't be afraid to express your creativity when it comes to ombre hairstyles. In fact, ombre hair is a great way to rock a super creative hairstyle and look gorgeous in the process. Don't hold back when it comes to choosing colors. Some of the most beautiful ombre styles stem from a blend of bright rainbow shades.
Balayage ombre on dark hair – daily medium length bob hairstyle for women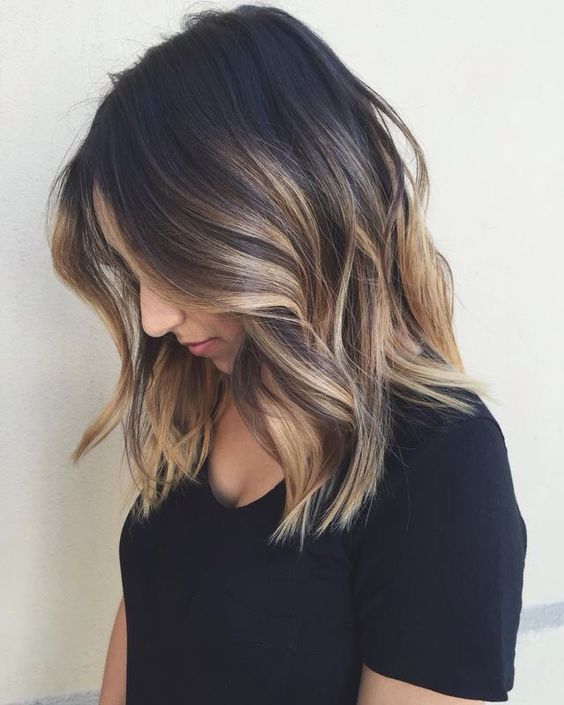 You don't have to have extremely long hair to rock an ombre hairstyle. Ombre hair works no matter what length your hair is. Just make sure that you fuse multiple shades together along your hair shaft to create a classic ombre look.
Purple ombre short hair – silver to purple ombre hair for short hair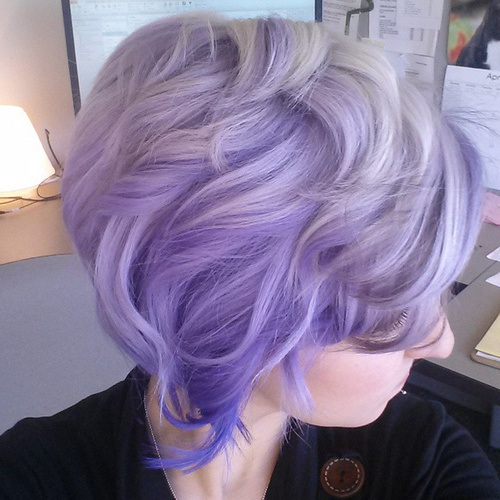 The majority of ombre hairstyles include dark hair at the roots and light hair at the ends. However, this is not a hard and fast rule. As you can see in this short ombre hairstyle, a gorgeous ombre style can be created with a lighter color at the roots and a darker color at the ends.
Popular ombre hair color ideas for medium length hair – the ombre straight hair style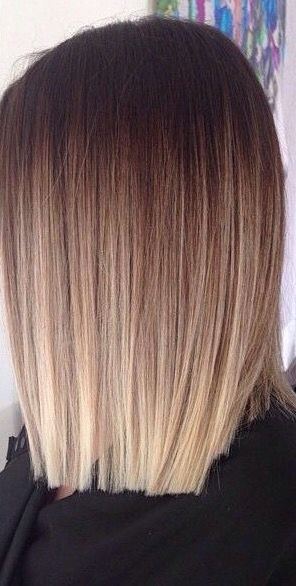 It is a common misconception that ombre hair does not look good when it is straight or flat-ironed. However, this is not necessarily true. If the different shades of your ombre hairstyle are sufficiently blended, the style should still appear seamless and natural even when it is straight.
Dark To Light Hair Color, Ombres For Dark Hair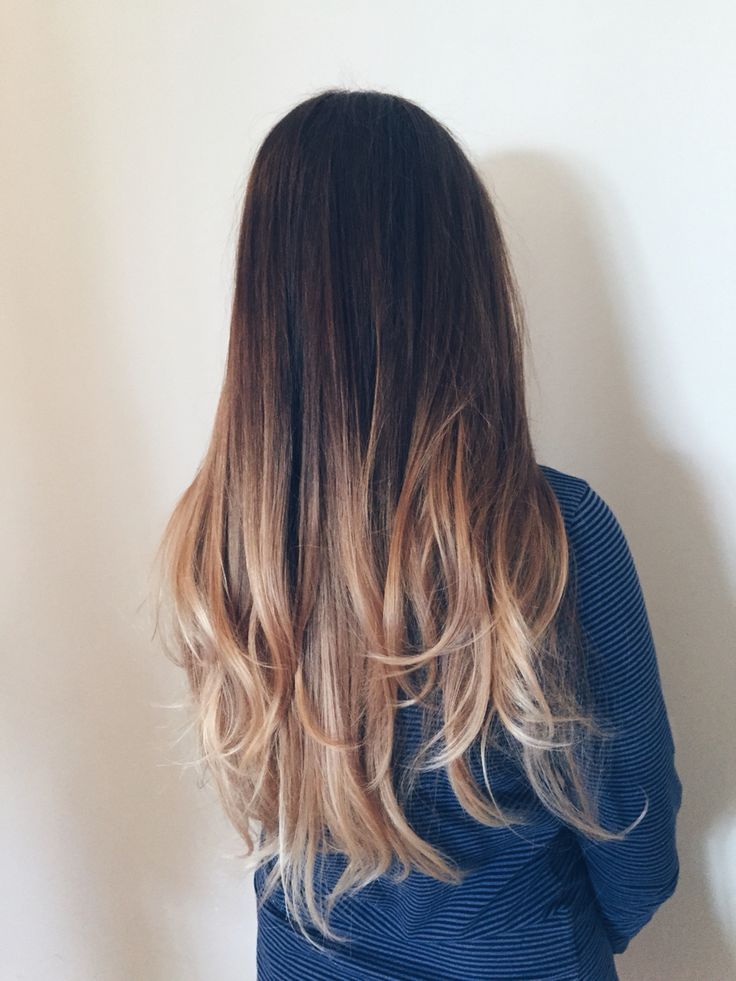 Black To Blonde Curly Ombre Hair for long wavy hair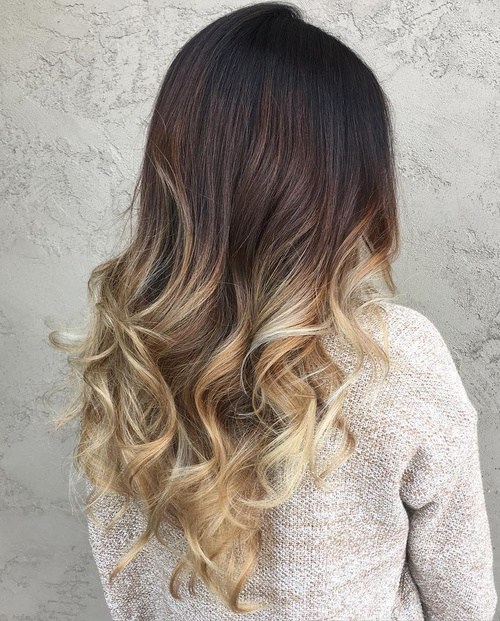 Ombre hair for long hair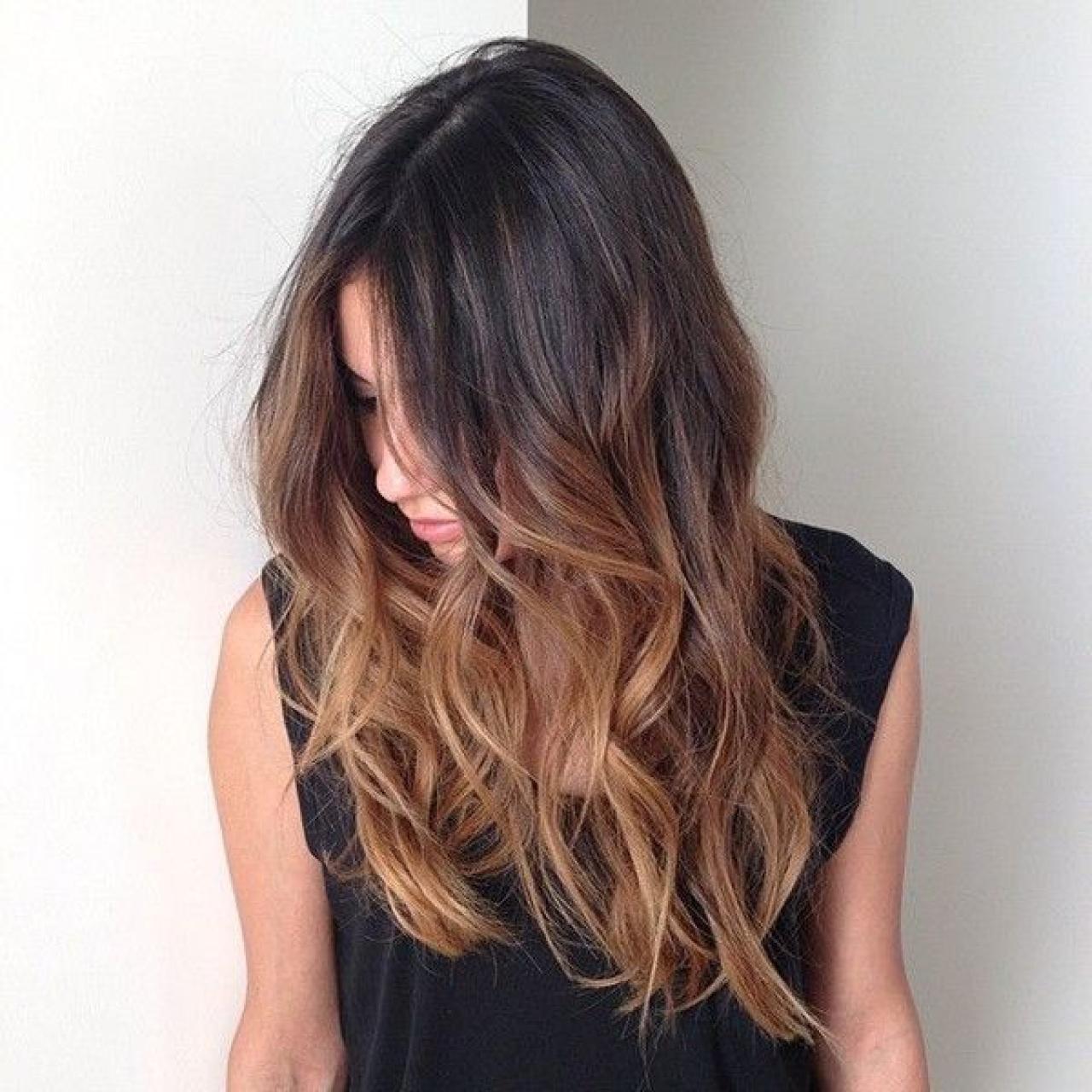 Dark red ombre hair – burgundy ombre for medium length black hair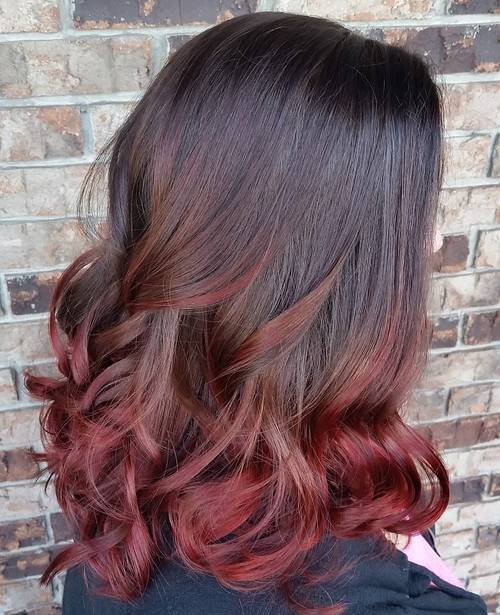 Bohemian Blonde Ombre hair style for girls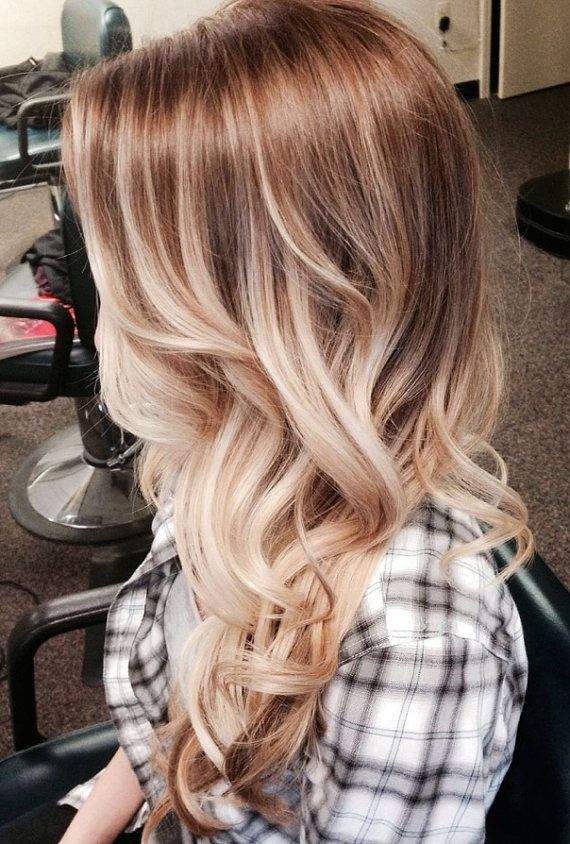 Back view of brunette to blonde ombre hair – long hairstyles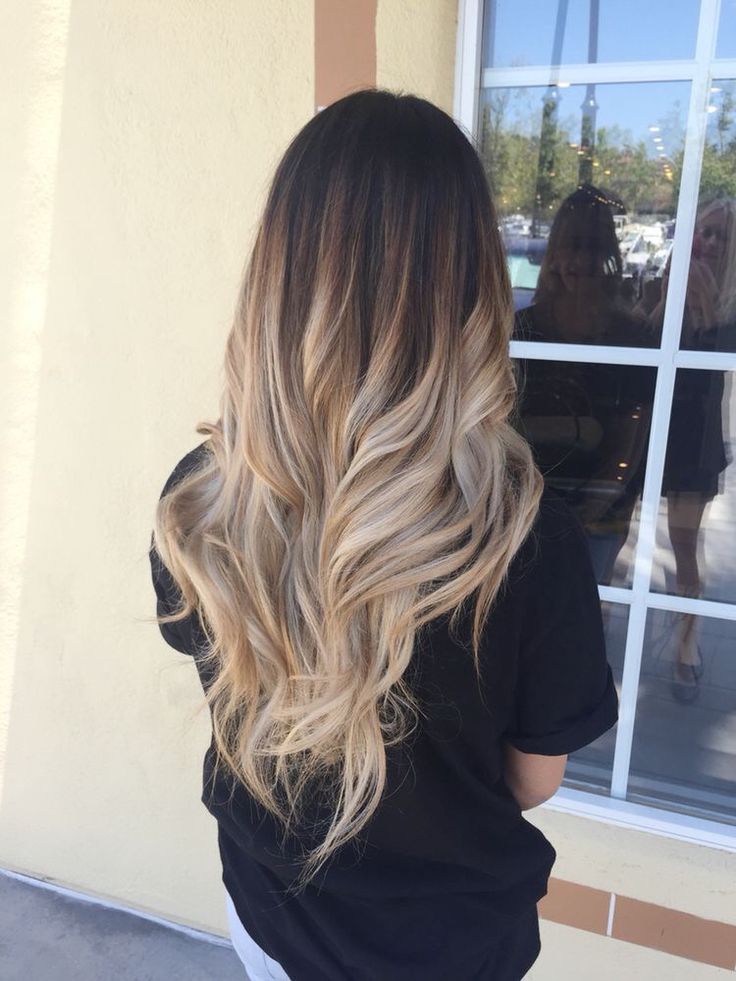 Brown ombre highlights for black hair

Ombre hair color ideas for long hair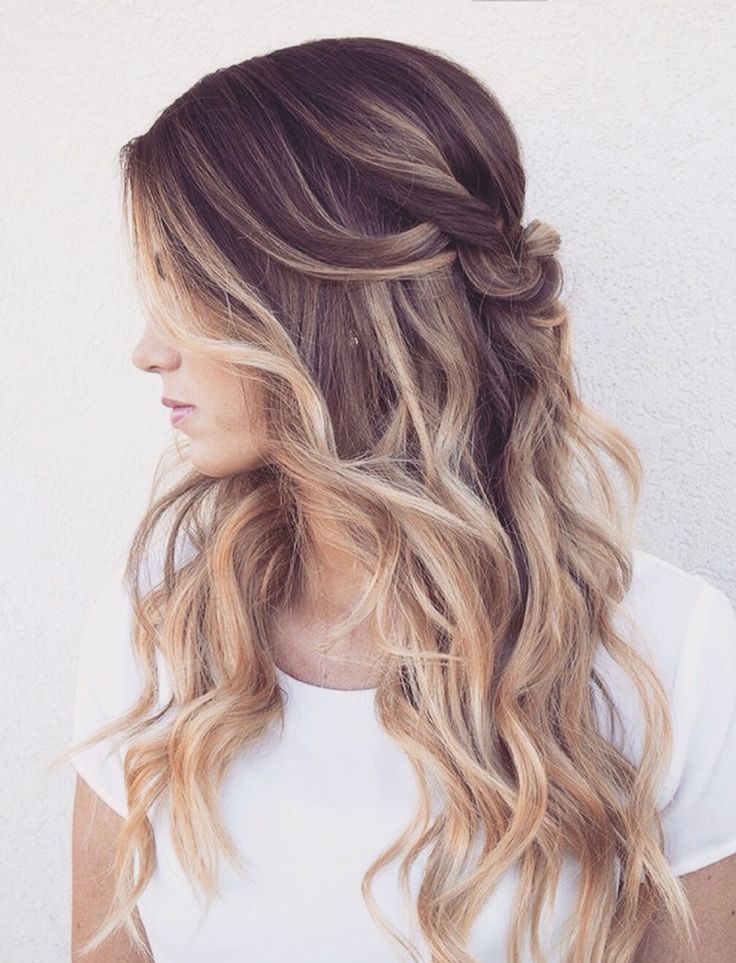 Blonde to purple ombre hair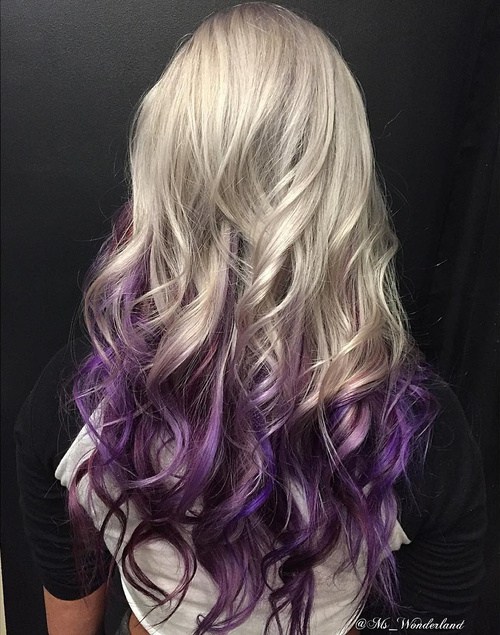 Long straight ombre hair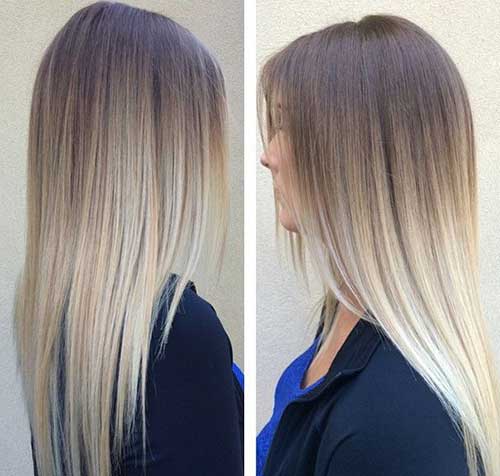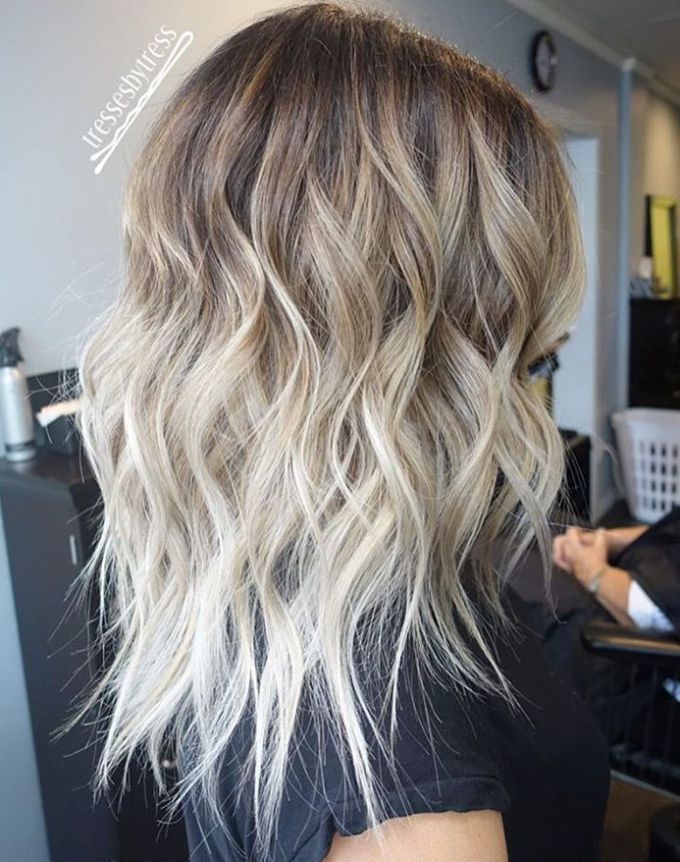 Celebrity ombre hair styles for medium length hair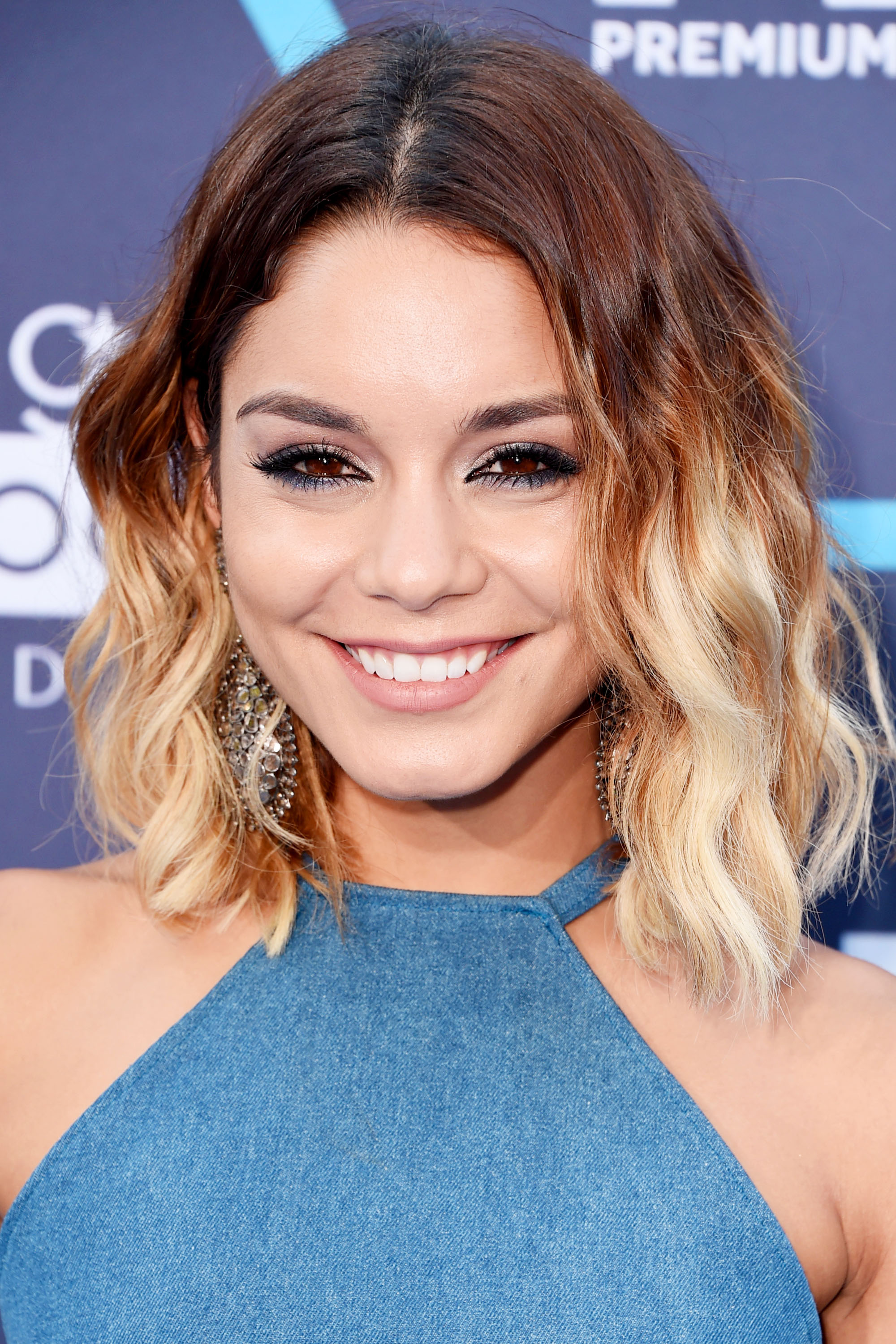 Caramel hair color with lavender ends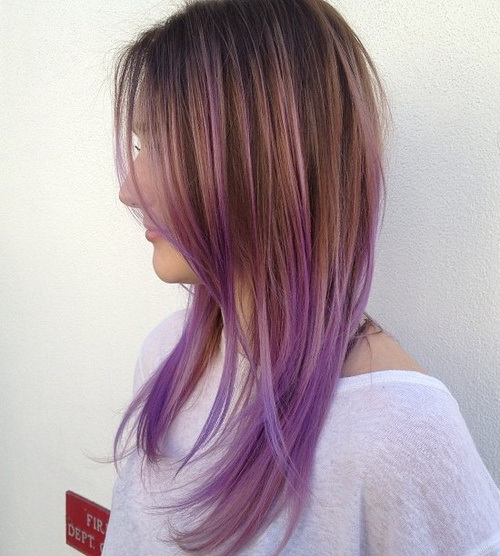 Gray to purple ombre hair for short hair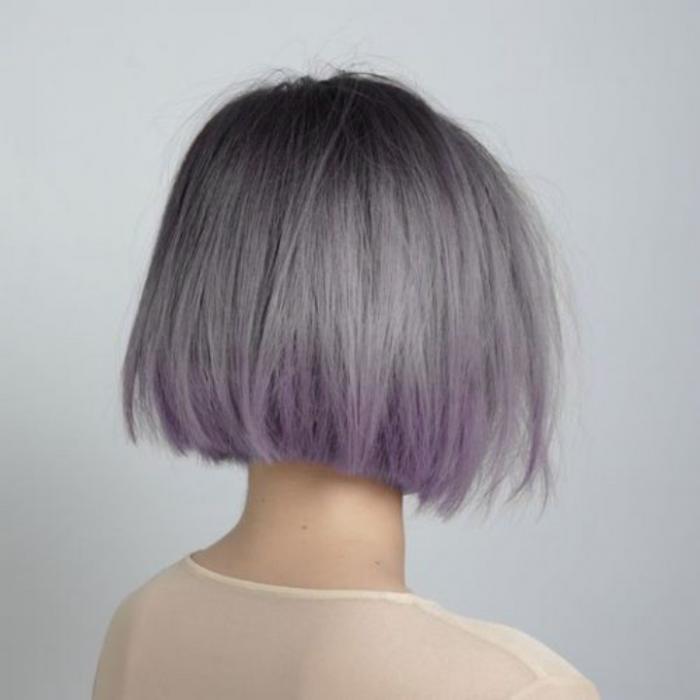 Graduated ombre bob haircut for short hair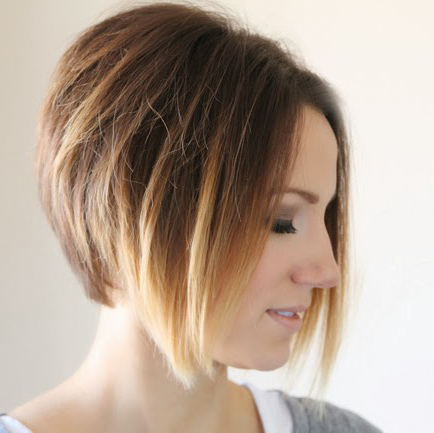 Short brunette to blonde ombre hair with blunt bangs for short hair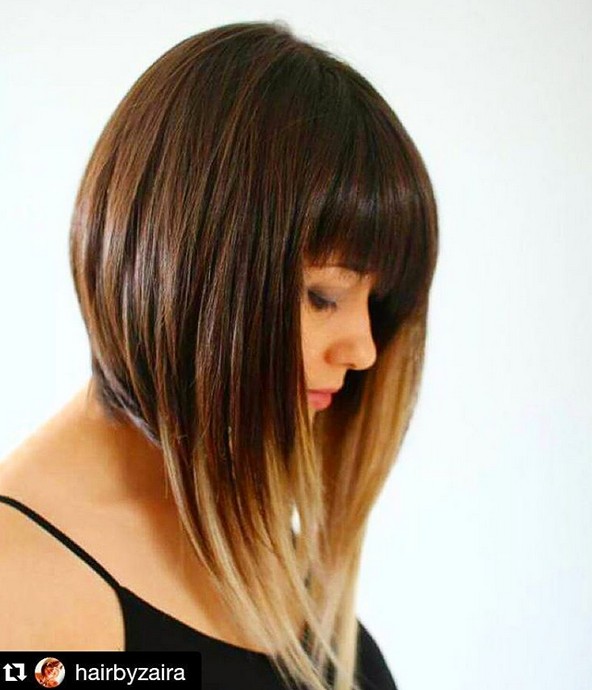 via by hairbyzaira
Short ombre haircut for women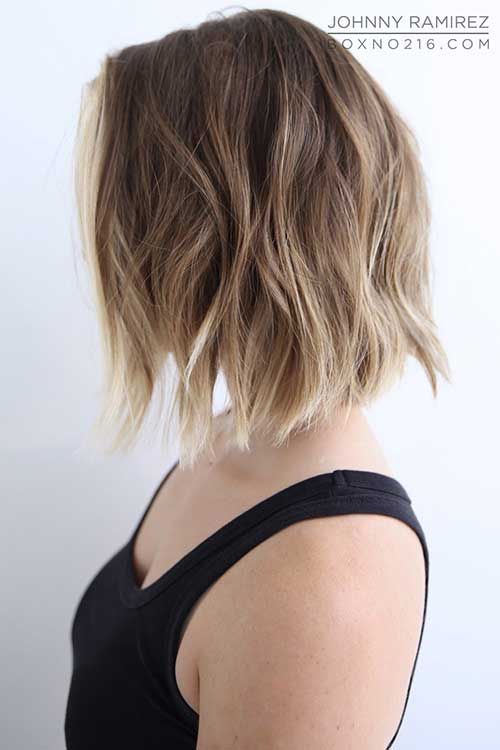 Chic ombre hair color ideas for short hair – the ombred bob cut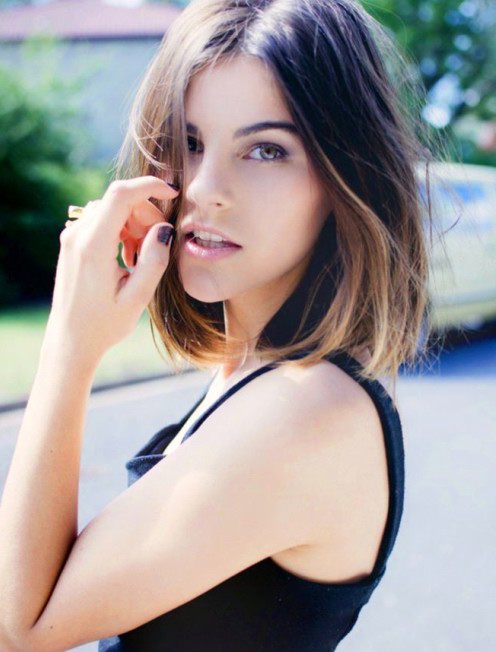 Trendy dark to blue ombre hair for short hair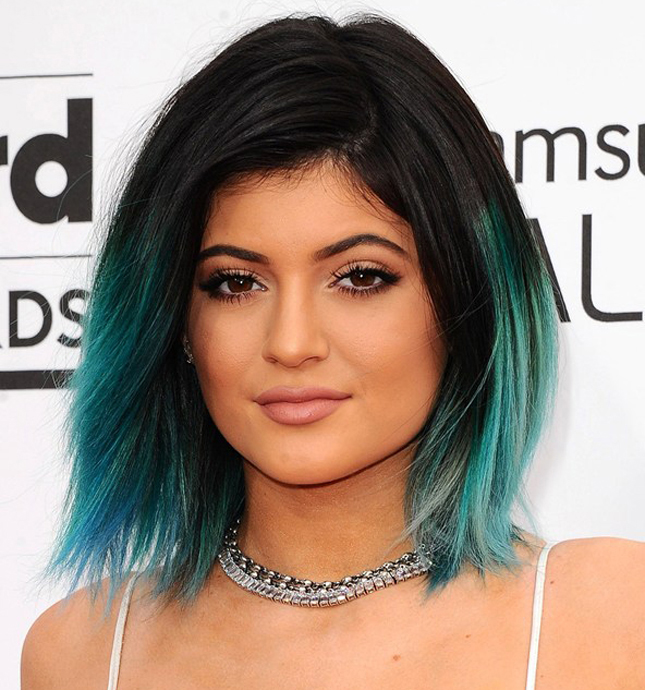 Ombre hair color ideas for dark short hair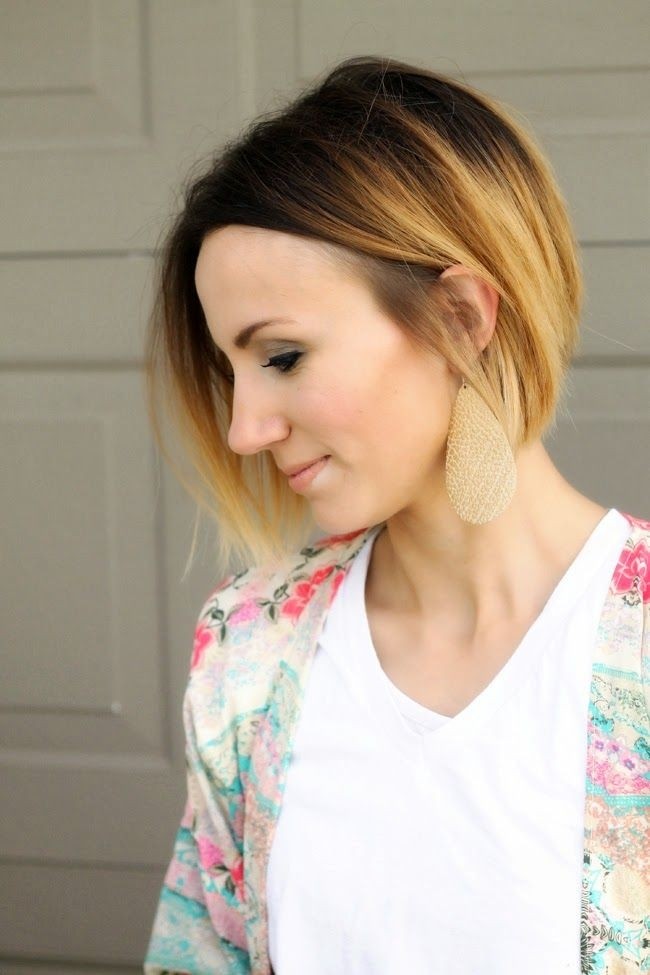 Straight Lob Hair Cuts – Brown to Blonde Balayage Ombre Hairstyles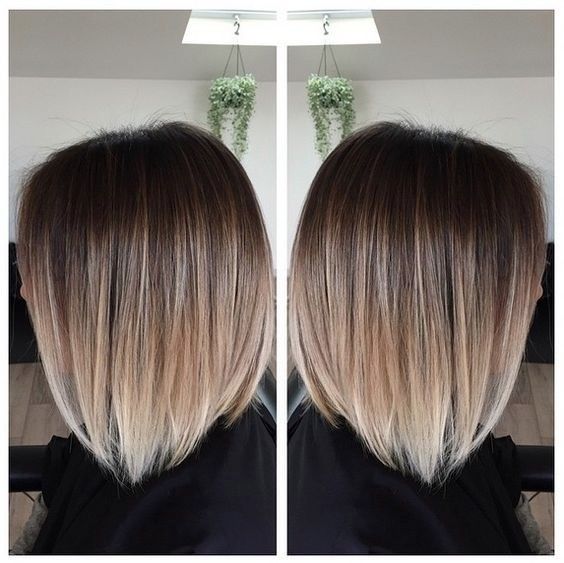 Blonde to red ombre hairstyles for short hair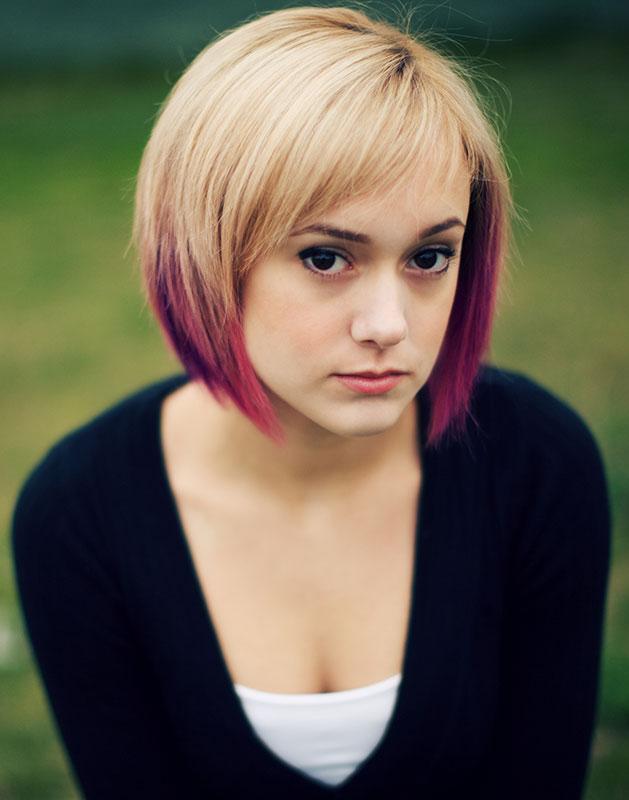 red and blonde ombre for straight black hair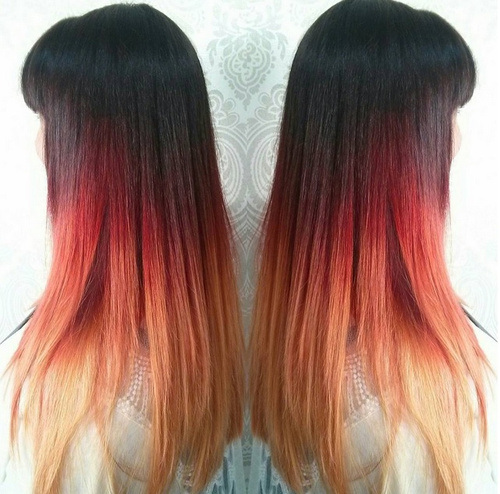 Straight Ombre Hair for long hair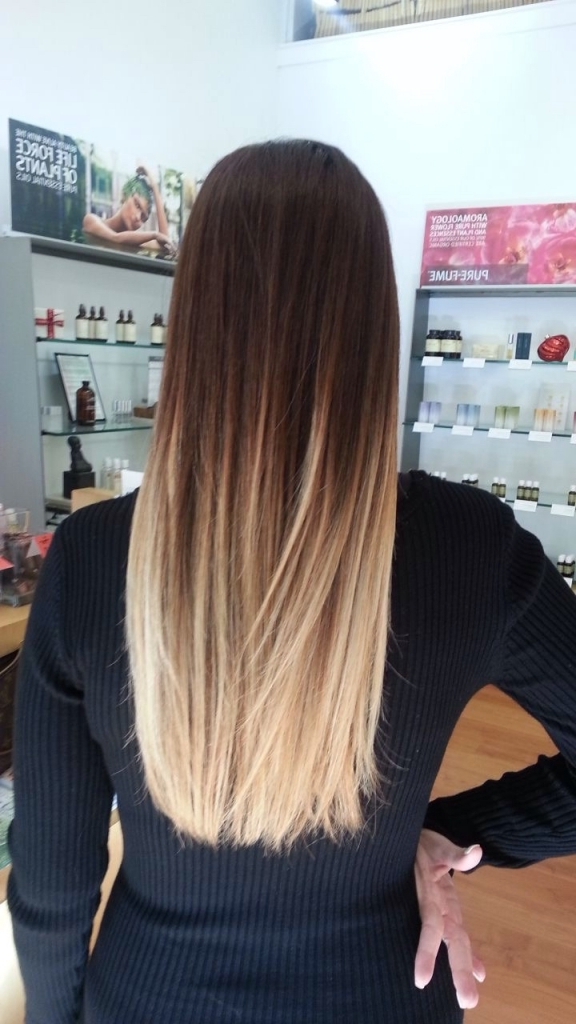 Dark to red ombre hair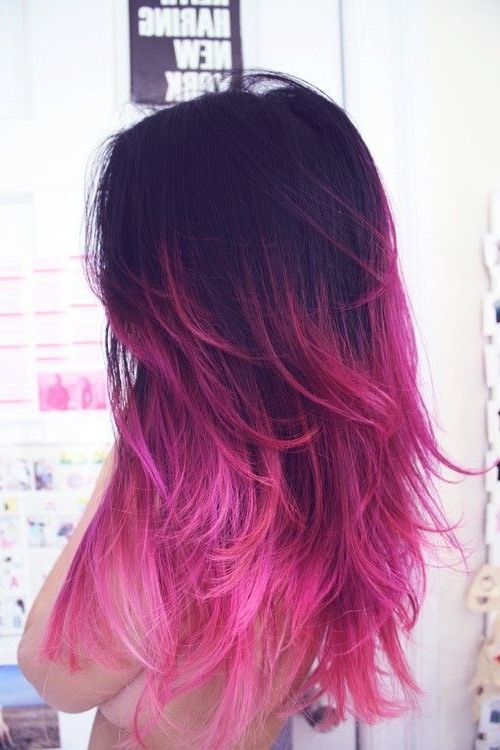 via tumblr
Straight dark to gray ombre hair – long straight ombre hair style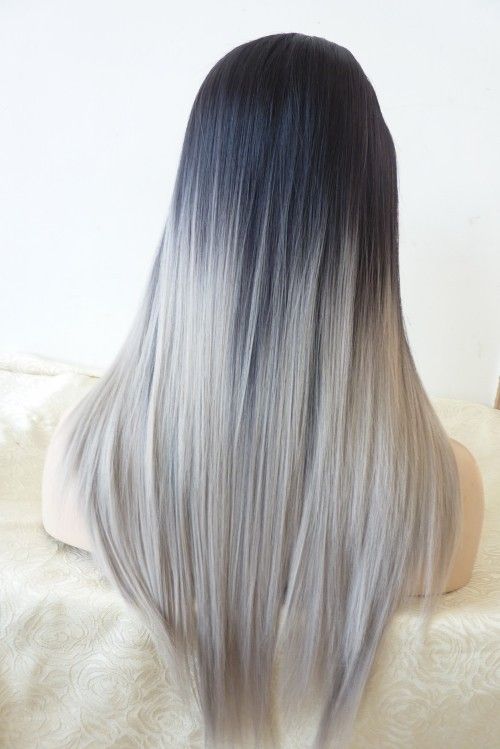 Radical Root Colours & Cool New Spring Shades from tumblr
Ash Black Ombre Hair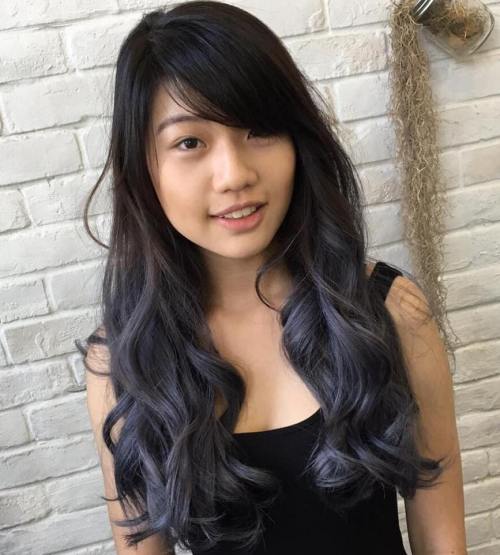 Long Black To Red Ombre Hair for women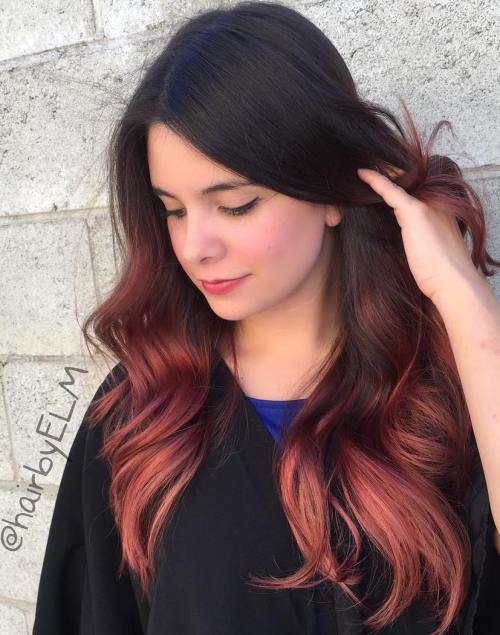 Black dark gray ombre hairstyle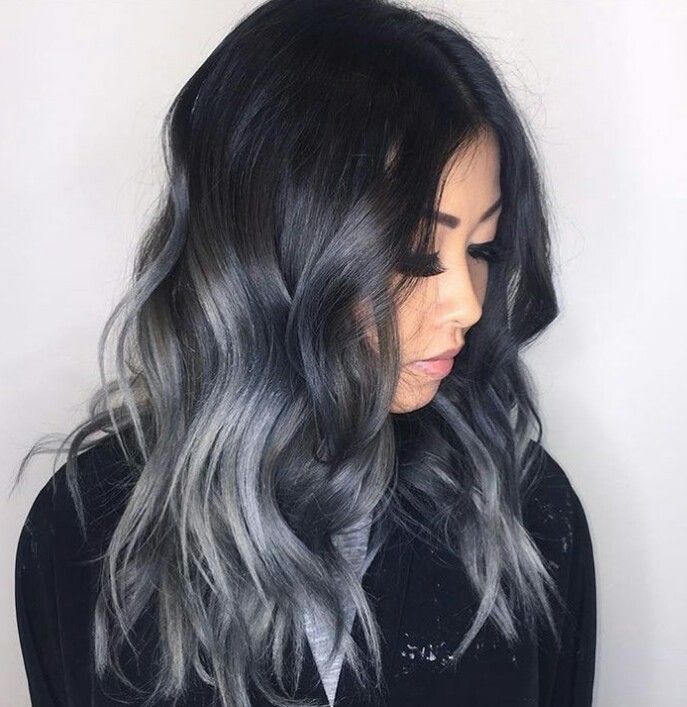 African American ombre hair – black to blonde omrbe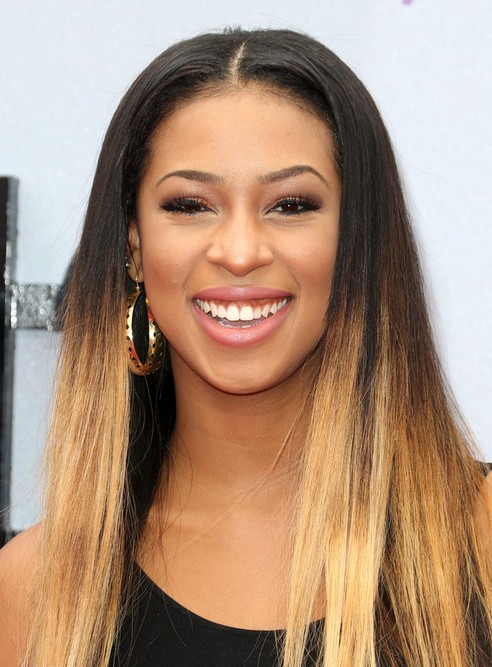 Ombre hair color ideas for black women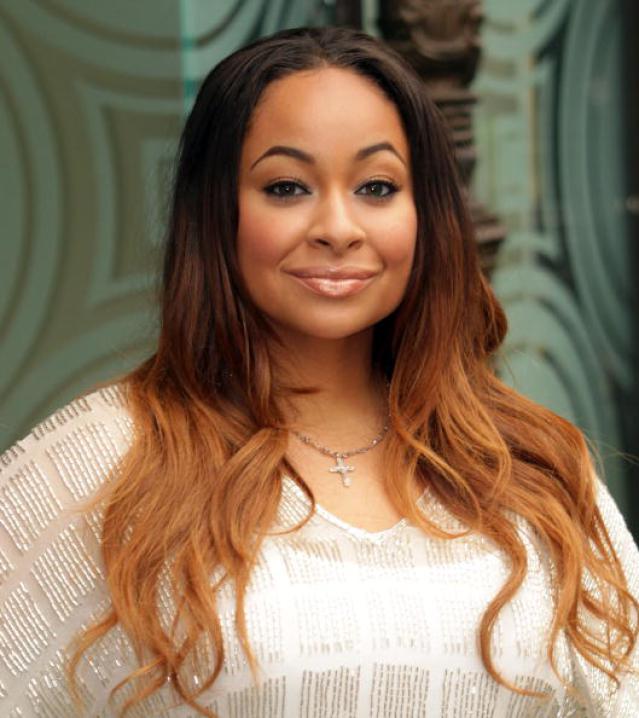 Raven Symone with ombre hair – Frederick M. Brown/Getty Images
Brunette to red ombre hair for African American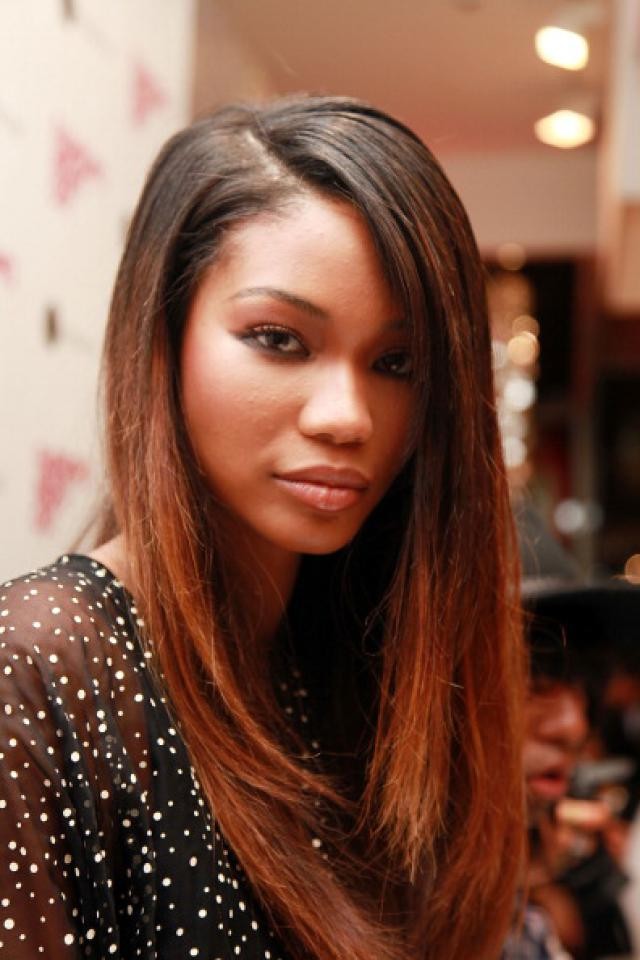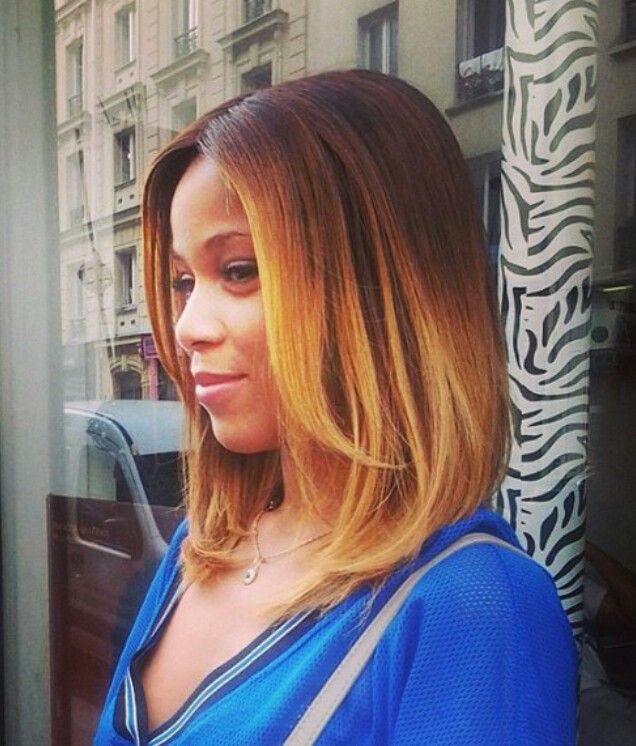 Messy Ombre bob hairstyle for medium hair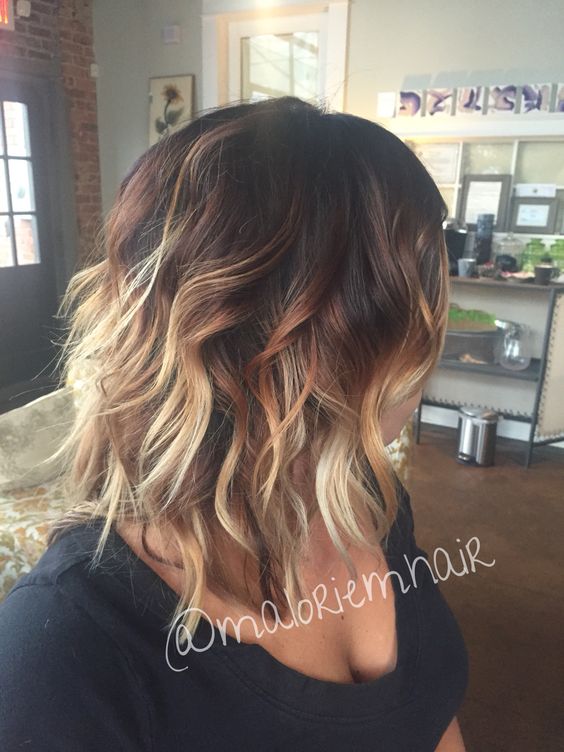 Ombre lob hairstyle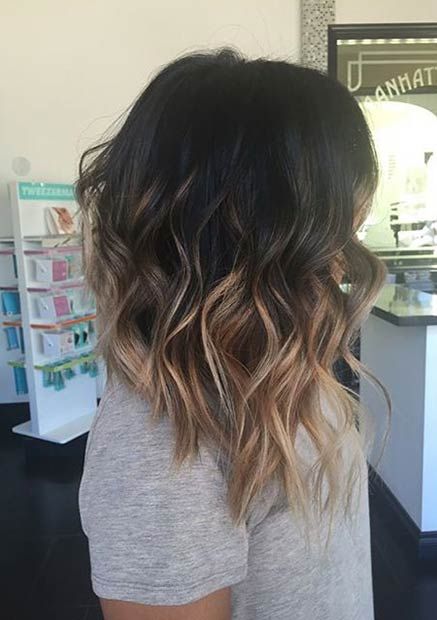 Grey ombre without the overly made up makeup – medium ombre bob cut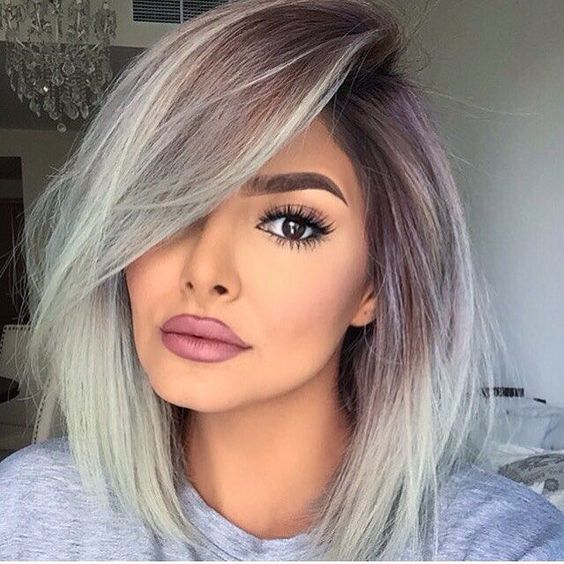 Trendy ombre lob hair style for summer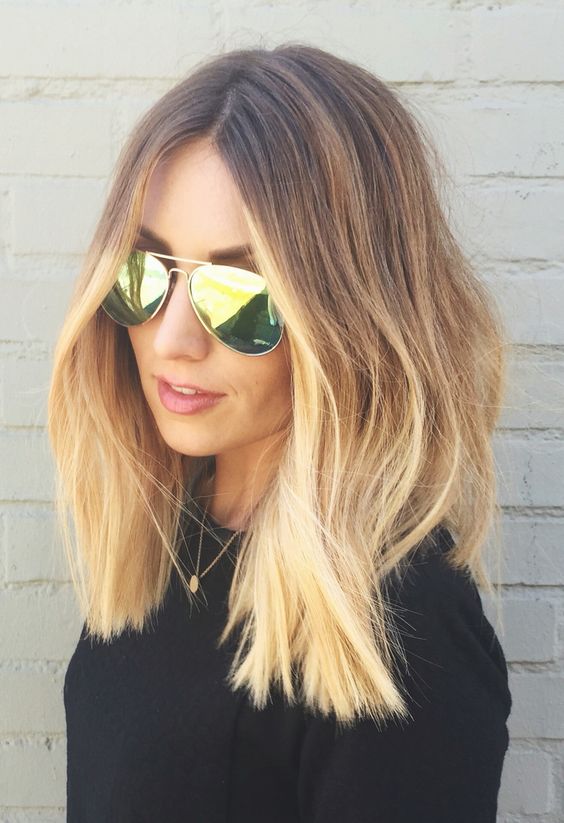 Long Subtle Ombre Bob – trendy lob hairstyle for thin hair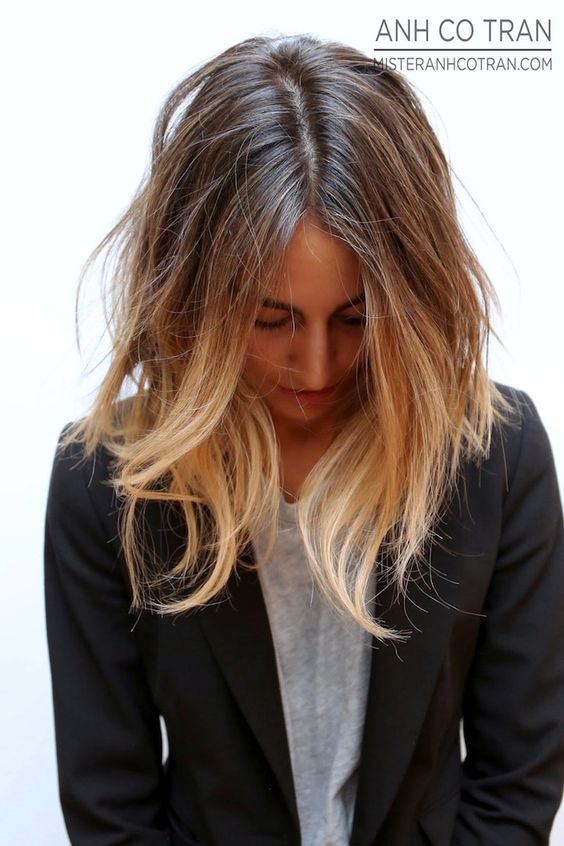 misteranhcotra.com
Medium straight balayage ombre hair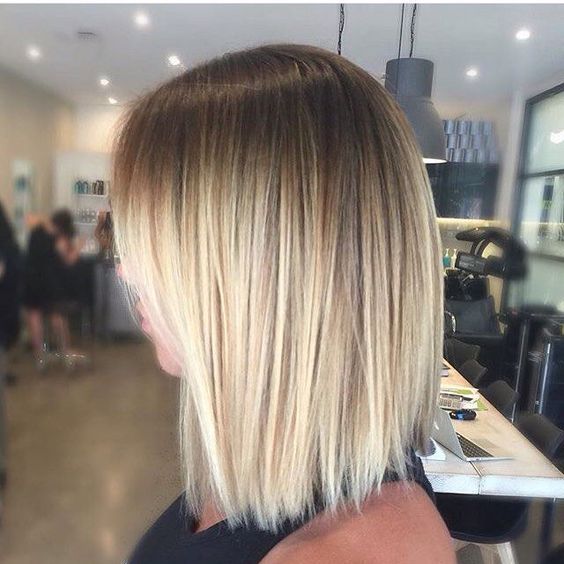 Ombre lob hair style – trendy medium ombre hairstyle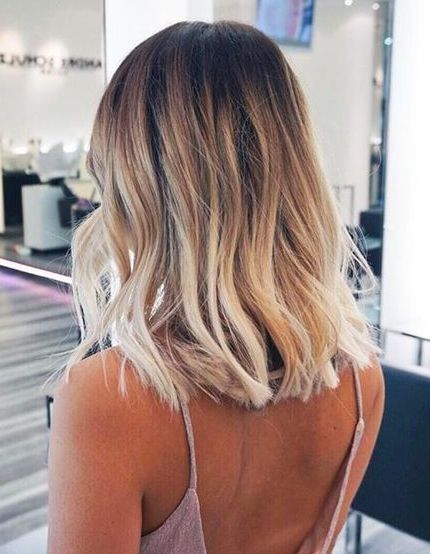 Medium length hair color ideas – the brunette to blonde balayage ombre hair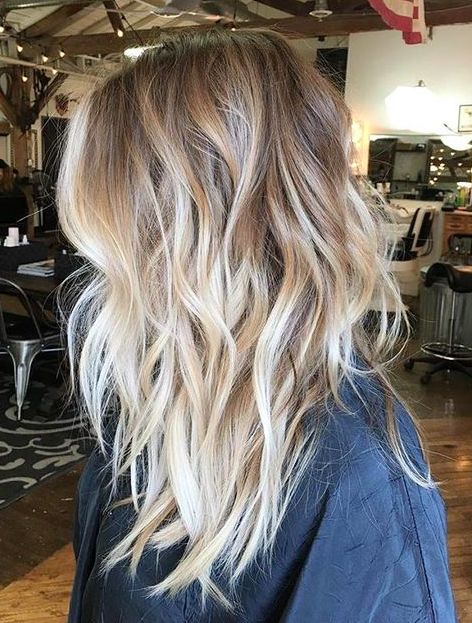 Trendy Pastel Purple Ombre Hair – straight ombre hair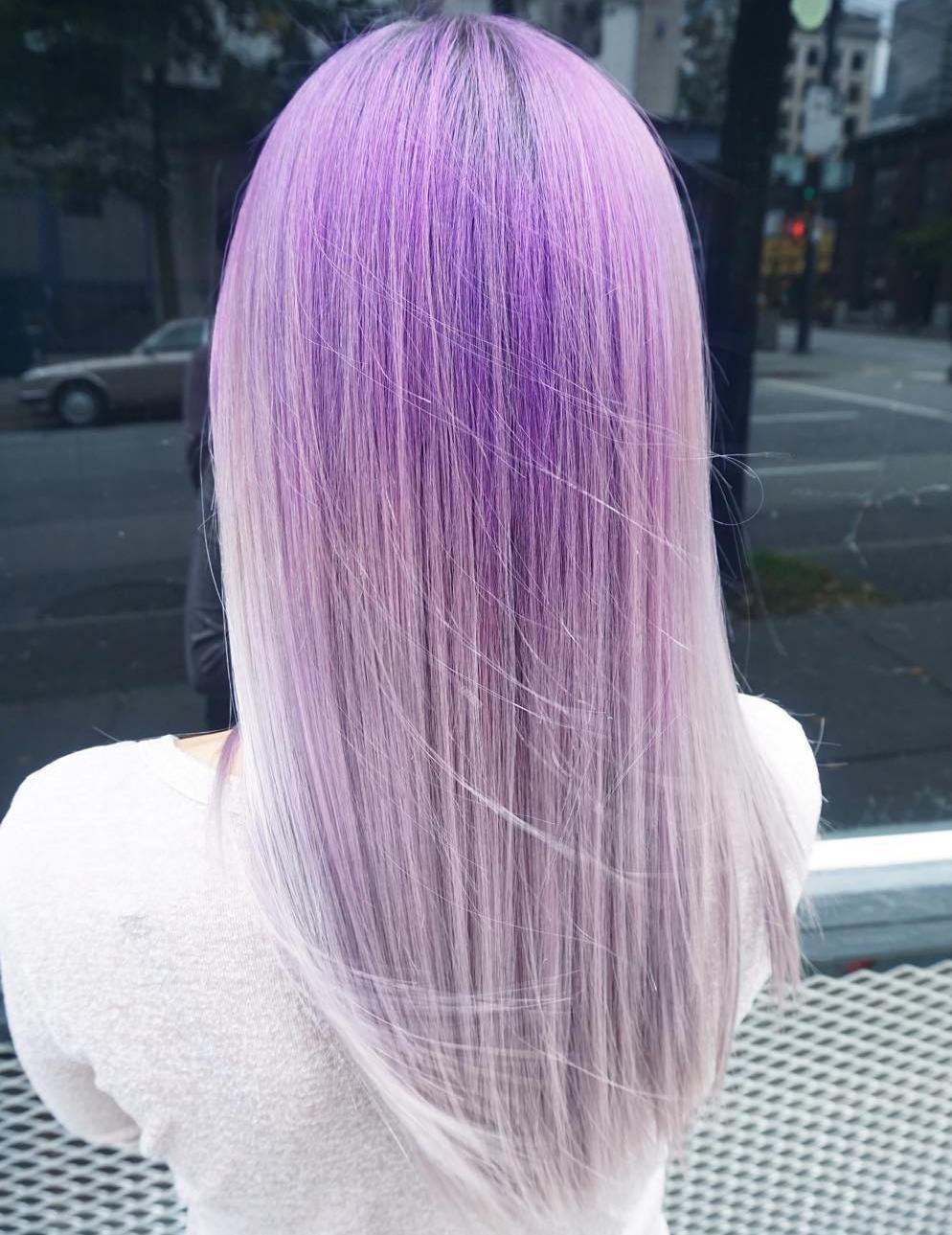 Cool dark to blue ombre hair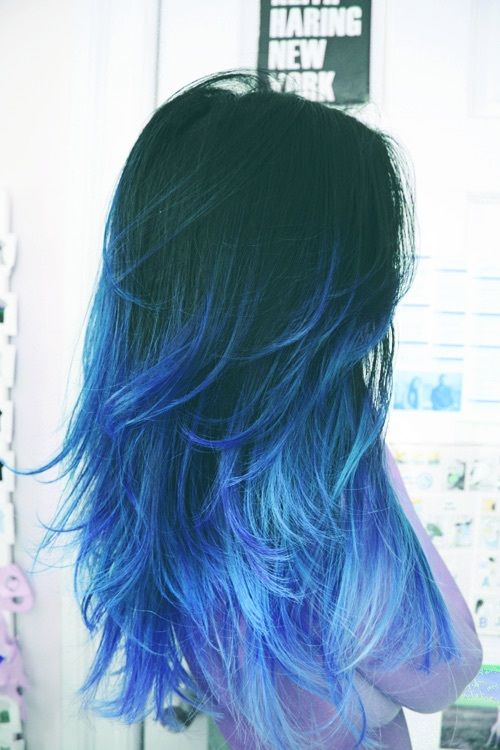 Purple and blue balayage ombre hair – Purple hair and Purple highlights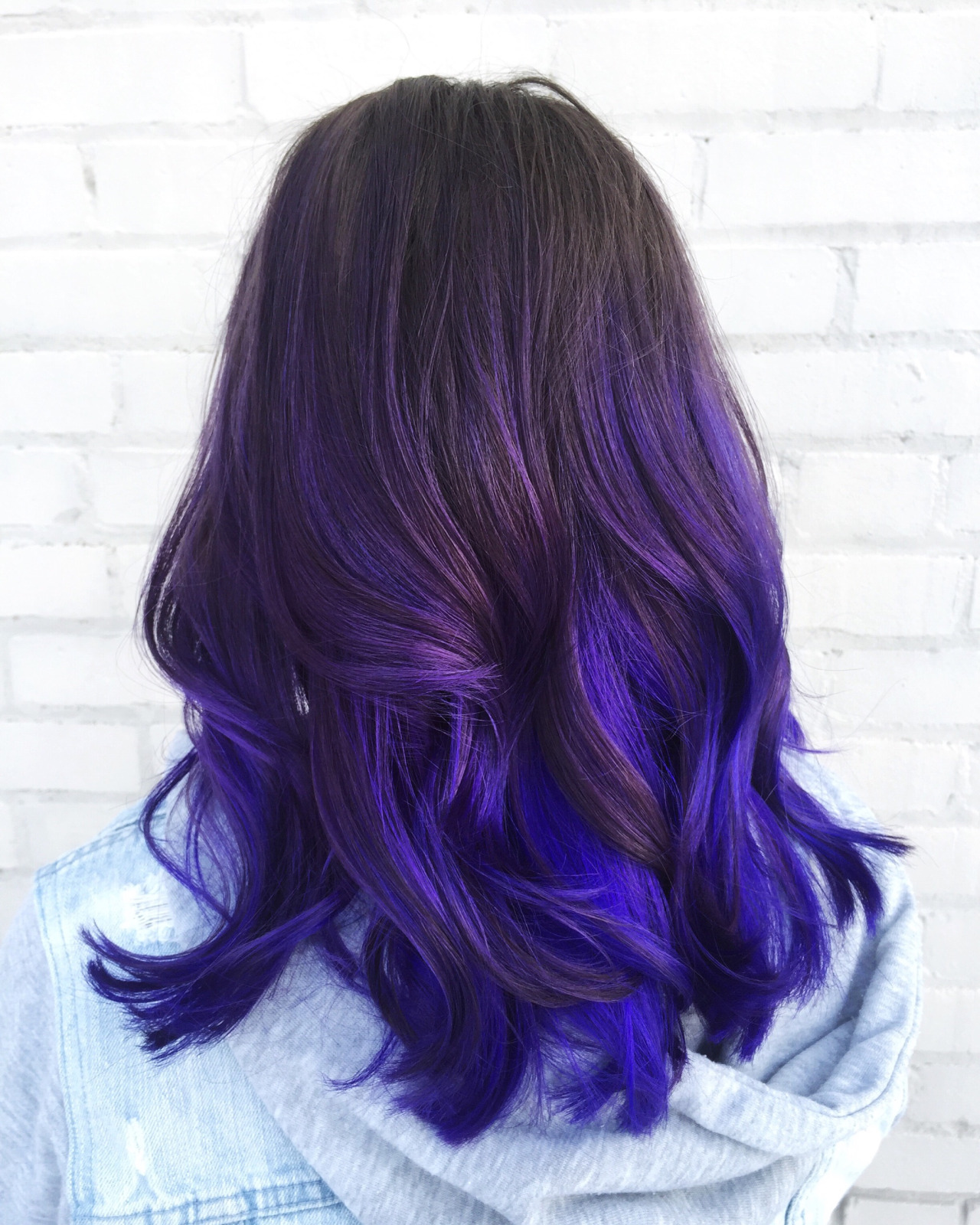 Dip dye hair- dark to purple to green ombre hair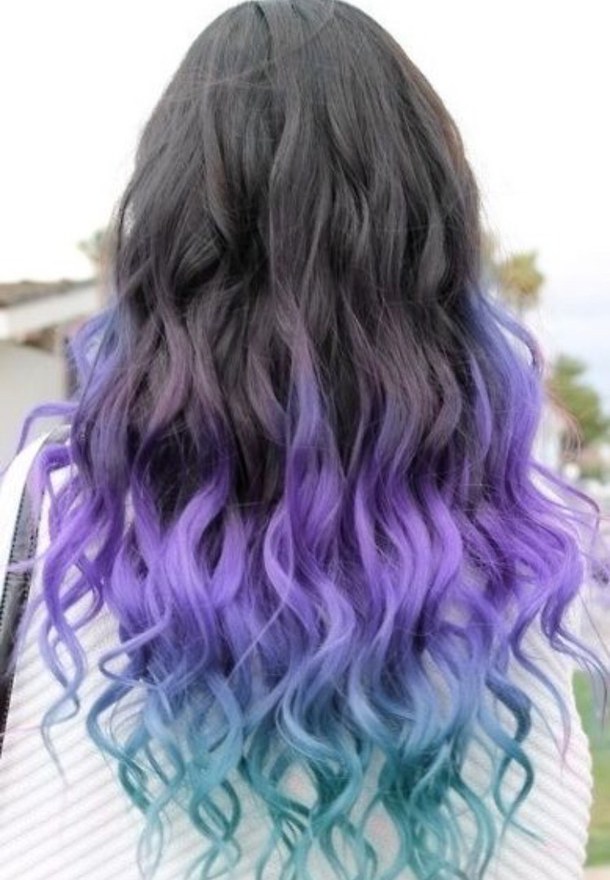 Bright Blue to Purple Mermaid Dip Dye Ombre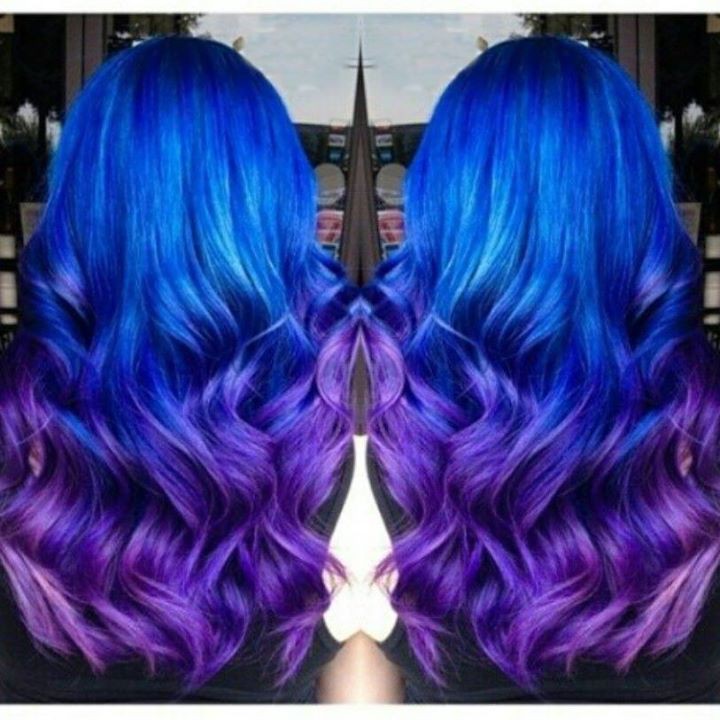 Edgy ombre hair color ideas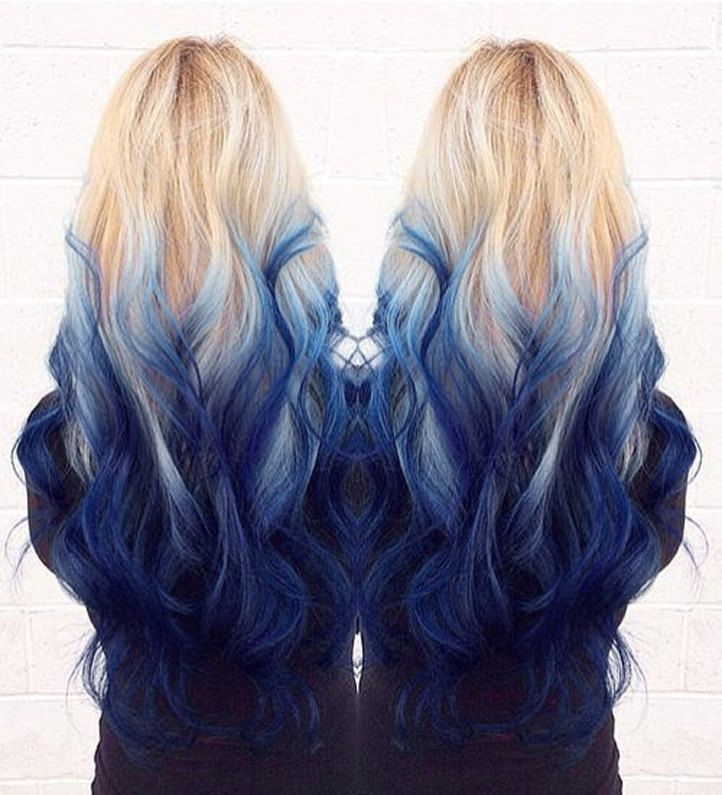 Blonde to blue ombre hair – ombre hair color ideas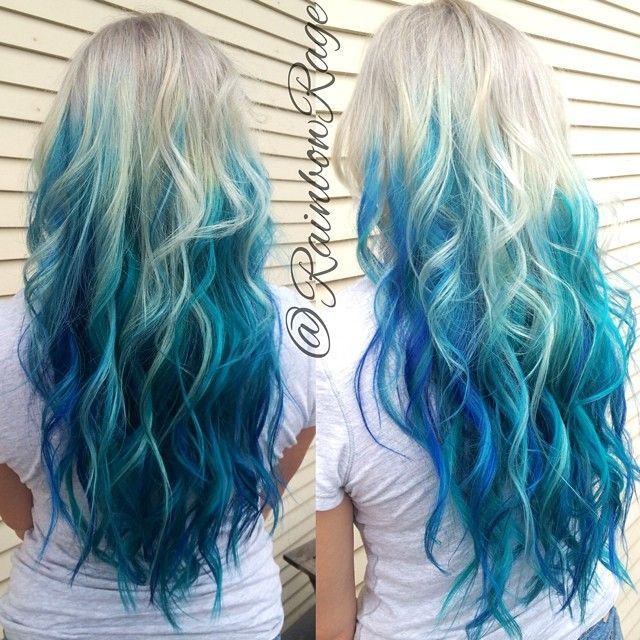 Dip Dye Hair Color Ideas – Gorgeous Pastel Ombre Hair Colors