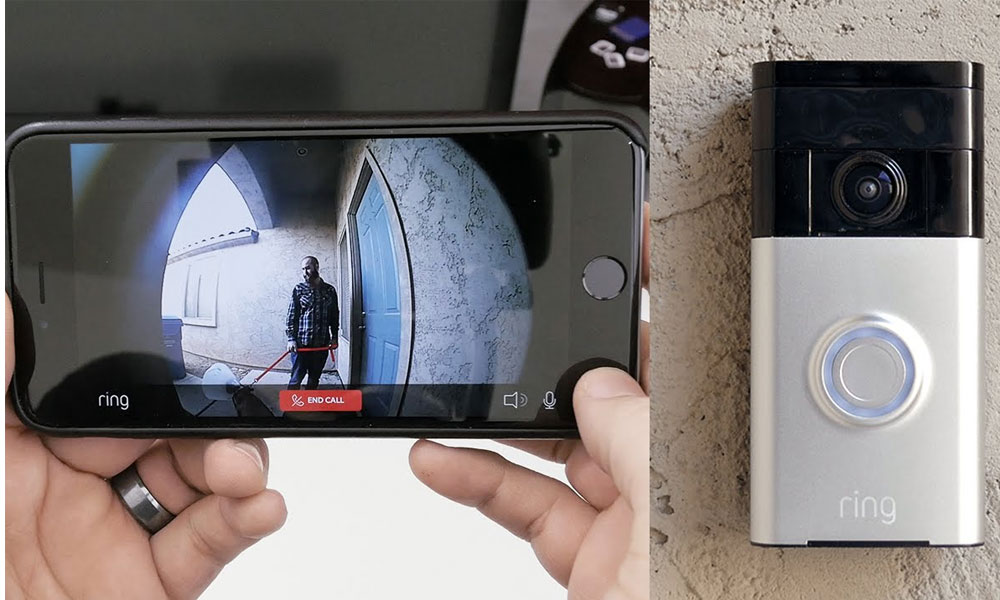 Video doorbells make it easy to monitor your front door at all times. These high-tech doorbells let you tune in to your porch and front yard whenever motion is detected in that area. They link to your mobile device and allow you to see real-time video and even have a conversation with someone at your door directly from your smartphone or tablet without ever opening the door.
Home security has never been more convenient. Make the smart decision for your home by investing in a video doorbell. Improve your home security and increase the convenience of answering your front door with one of these five high-tech, top-rated, reliable video doorbells.
1. Ring Video Doorbell 2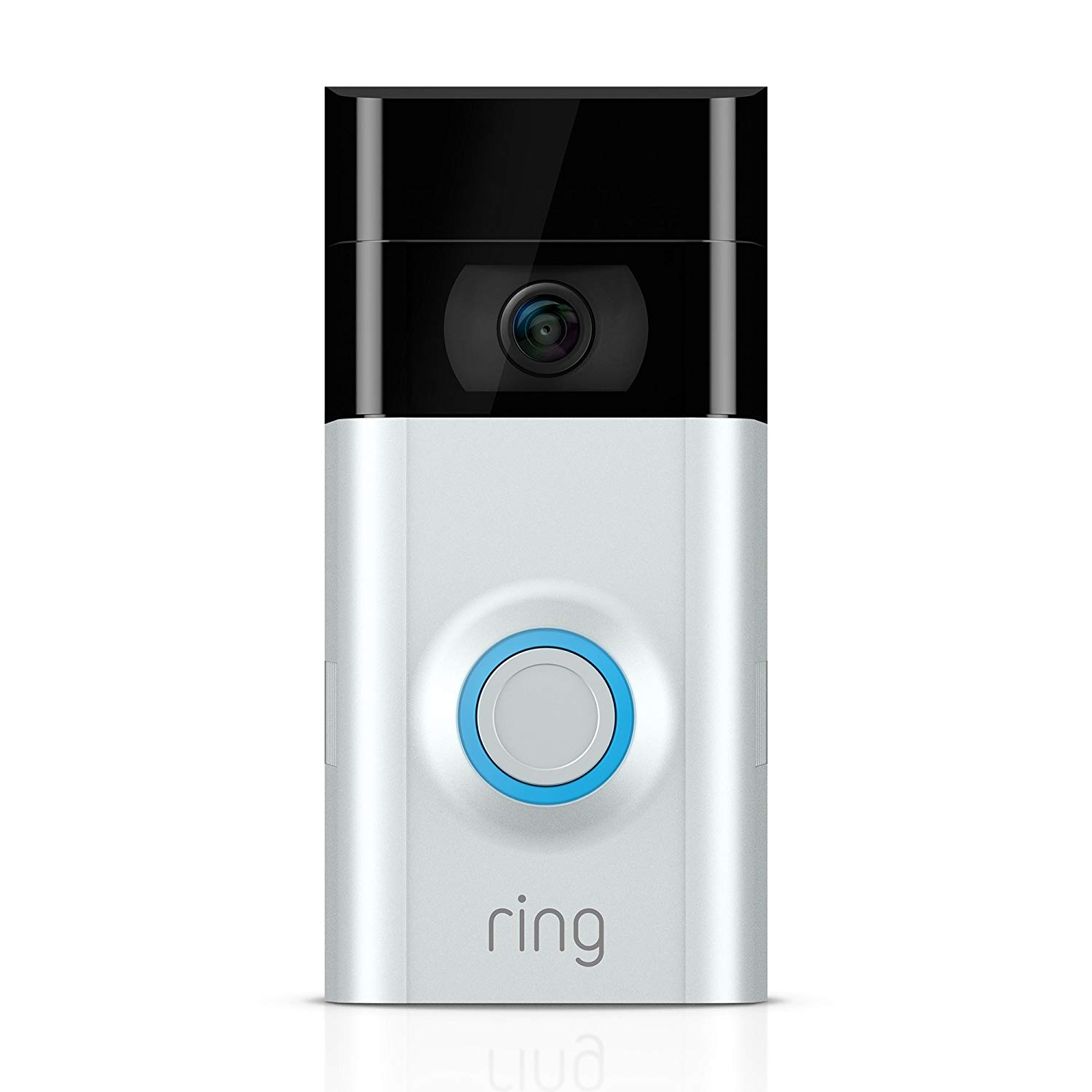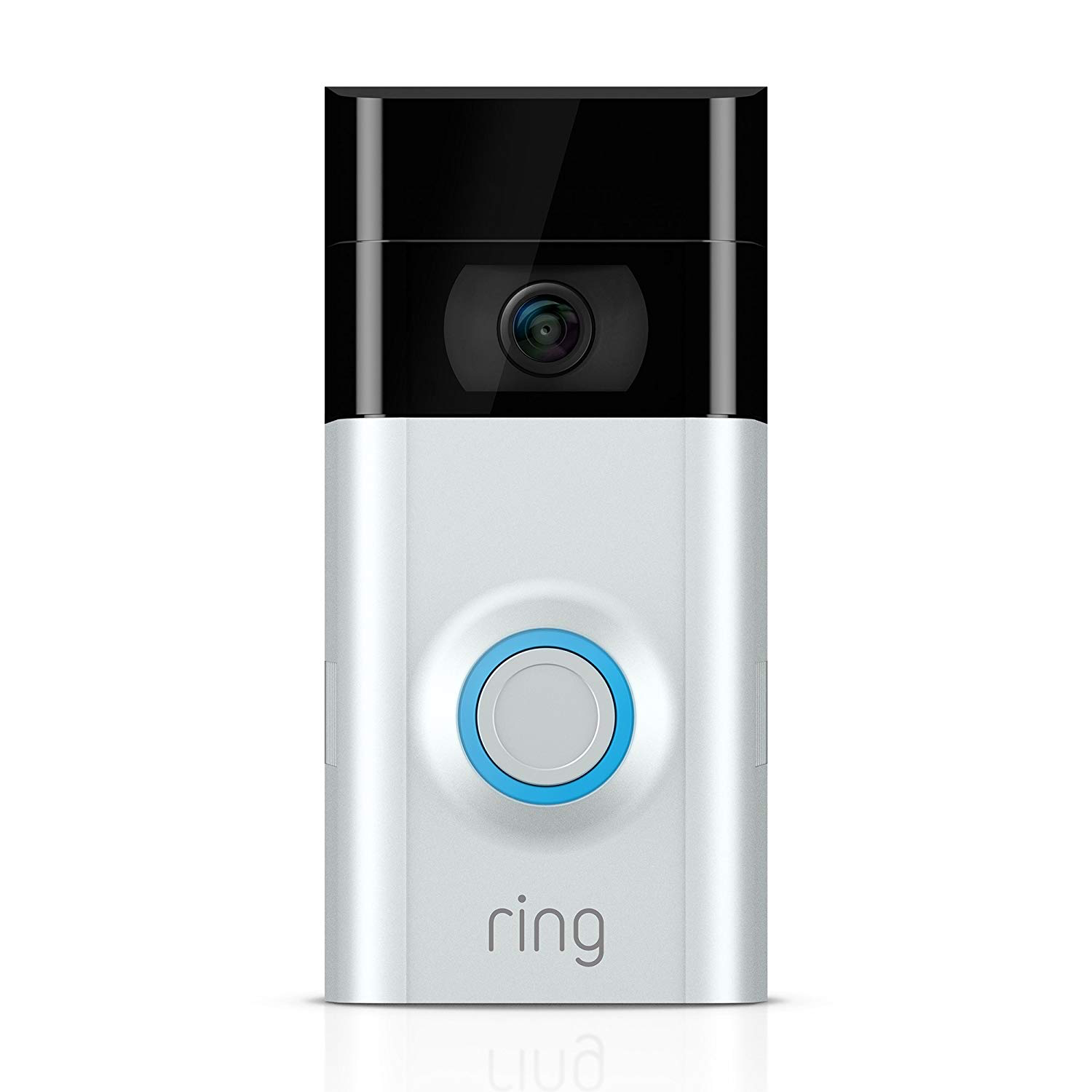 View real-time video of your porch hands-free with this video doorbell. It links with your Alexa device and allows you to launch real-time video using voice controls only. You can view HD video of the area outside your front door from your PC computer, smartphone, tablet, or other mobile device. Two-way audio allows you to also hear and speak to your visitors through your doorbell.
Know when to tune in by paying attention to the alerts this doorbell sends to your mobile device as soon as someone approaches your door or presses the doorbell. If you want to check up on your home security when no motion has been detected on your porch, just use the doorbell's live on-demand video feature that is available at any time. Built-in infrared night vision ensures that you can see clear video of your porch even in the middle of the night.
Pros
Connects with Alexa for hands-free HD video launch
Offers two-way audio
Sends alerts when
Provides live video on-demand
Features infrared night vision for clear video any time
2. August Doorbell Cam Pro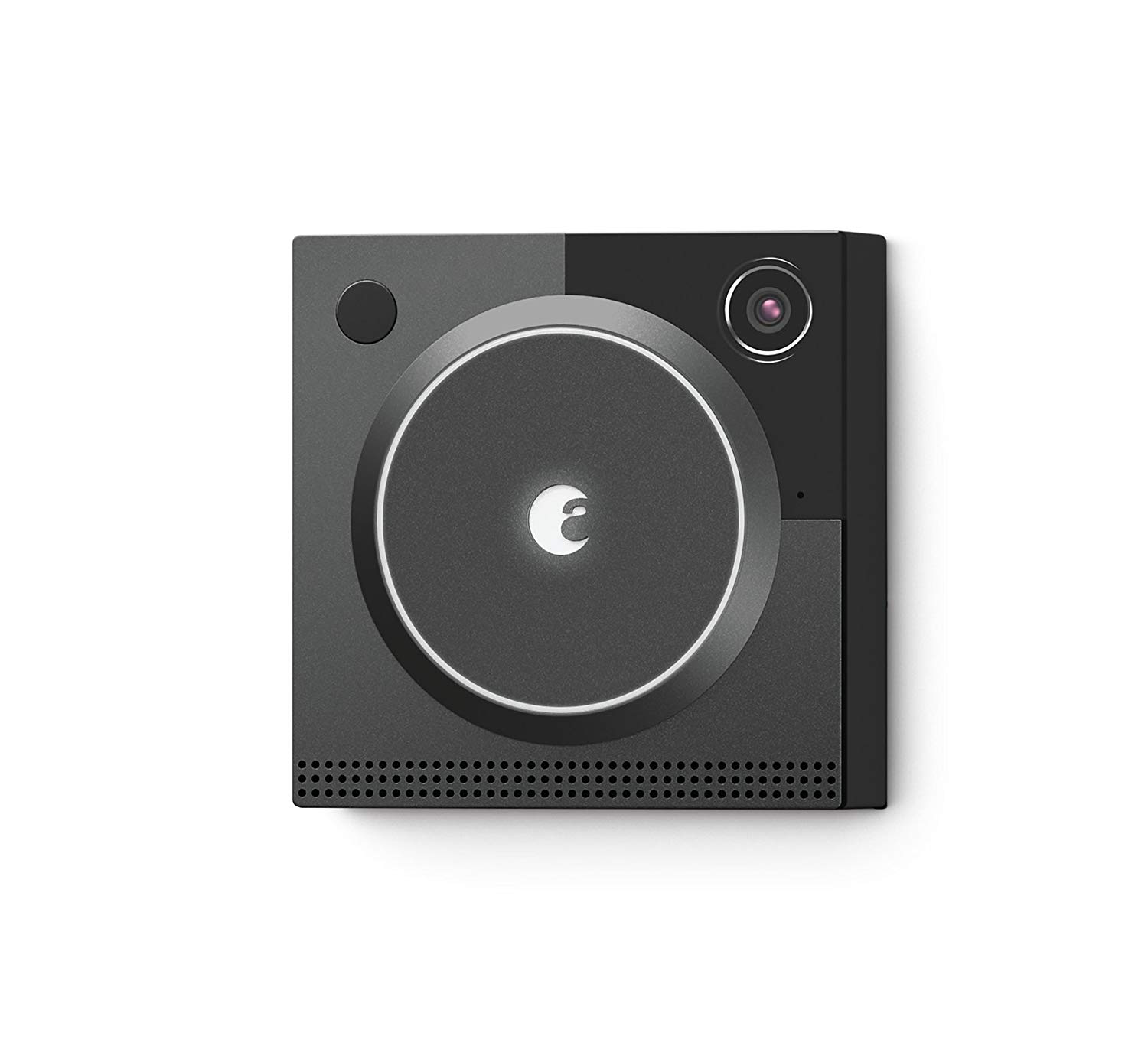 When it comes to home security and surveillance, you'll never get left in the dark with this video doorbell. Its unique Hindsight feature automatically records video starting a few seconds before someone approaches your door and presses the doorbell. This allows you to view a full, inclusive recording without missing any important details in the case of package theft, an attempted break-in, or any other security breach. This doorbell records full-color HD video whenever it detects motion on your porch and when someone presses your doorbell. Its integrated floodlight automatically turns on as it records to ensure  clear, visible video even when it's dark outside.
As soon as someone approaches your front door–even if they haven't presses the doorbell yet–you'll receive an alert on your smartphone that lets you know you have a visitor. This proactive alert system allows you to keep a close eye on your house and monitor any activity on your porch from inside your house or remotely when you're not home. You can also talk to and hear your visitors using the doorbell's built-in two-way audio.
Pros
Offers 1080 HD video recordings and two-way audio
Sends real-time alerts whenever motion is detected near your front door
Features Hindsight to start proactively recording a few seconds before a visitor approaches your door
Includes an integrated floodlight to ensure clear, full-color video in any light conditions
3. SkyBell WiFi Video Doorbell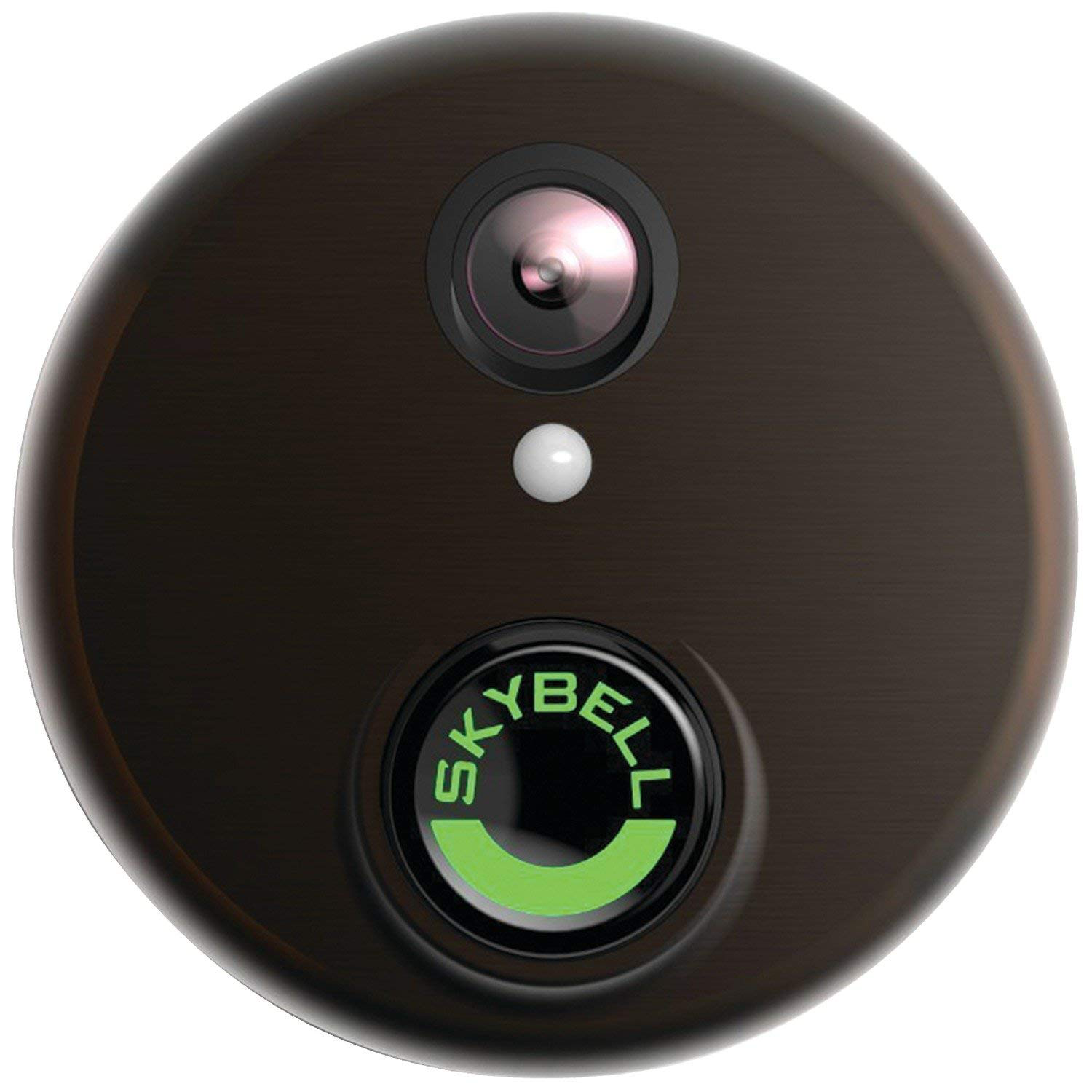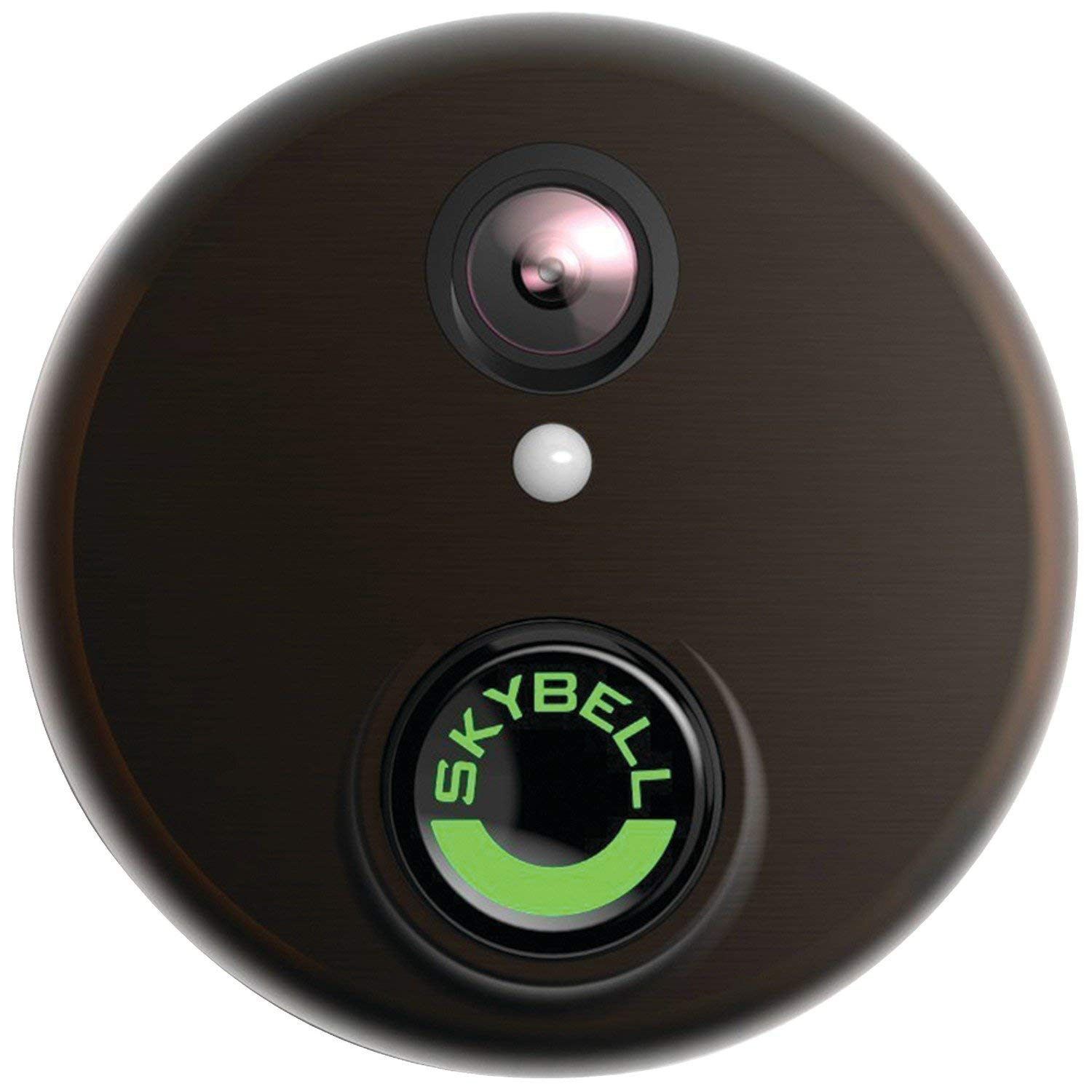 This video doorbell offers you complete sensory access to the area around your front door at all times. It provides 1080 HD video coverage whenever anyone presses the doorbell or triggers its motion sensors. It features full-color night vision to allow for twenty-four-hour surveillance. Even if you don't answer the door in real time, the doorbell automatically records and saves a video of your visitor that you can review and download later.
Link this doorbell with the SkyBell app to maximize its benefits. This app allows you to view real-time video and even use the doorbell's built-in two-way audio to have a conversation with someone on your porch directly from your smartphone, tablet, or other WiFi-enabled mobile device. It also sends you live alerts whenever someone is at your door. It doesn't matter if you're home or not. You can virtually answer your door whether you're home upstairs, on vacation, or at the grocery store.
Pros
Offers 1080 HD video and two-way audio
Sends live alerts to your smartphone whenever it detects motion
Allows you to virtually answer your door from home or remotely
Automatically records and saves a downloadable video of your porch and surrounding areas when it detects motion, whether you answer the door or not
4. Ring Video Doorbell Pro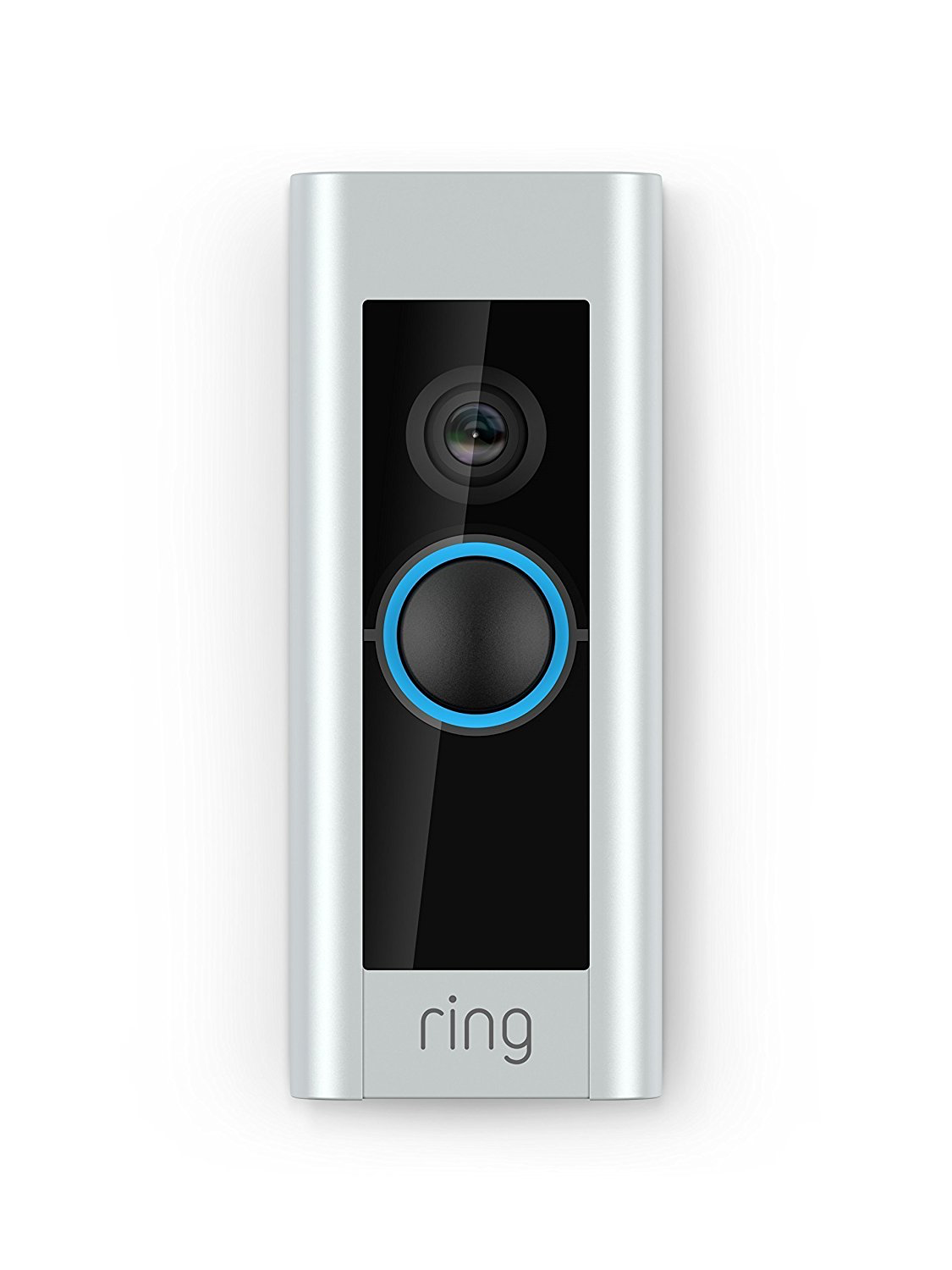 Maintain constant viewing access to your porch straight from your mobile device with this video doorbell. It sends you a notification whenever someone presses the doorbell or its motion sensors detect any movement on your porch. These notifications keep you constantly updated and give you the opportunity to launch 1080 HD video of your porch and visitors.
You can also request on-demand video at any time, even if the doorbell and its motion sensors have not been triggered. This on-demand video feature offers you the peace of mind that comes with knowing you can check up on your home at any time. Plus, the doorbell's advanced motion detection allows you to customize its motion detection to focus specifically on target areas on your porch and around your front yard.
Two-way audio allows you to hear and talk to anyone on your porch from your smartphone, tablet, or other mobile device. You can even control this doorbell hands-free. It connects to Alexa and allows you to "answer" the door and begin a real-time video using only voice commands.
Pros
Offers 1080 HD video based on motion detection, touch, and on-demand requests
Includes two-way audio for easy communication between you and your visitors
Features advanced motion detection for customized motion detection
Connects to your Alexa device for easy control using voice commands
5. remo+ Wireless Video Doorbell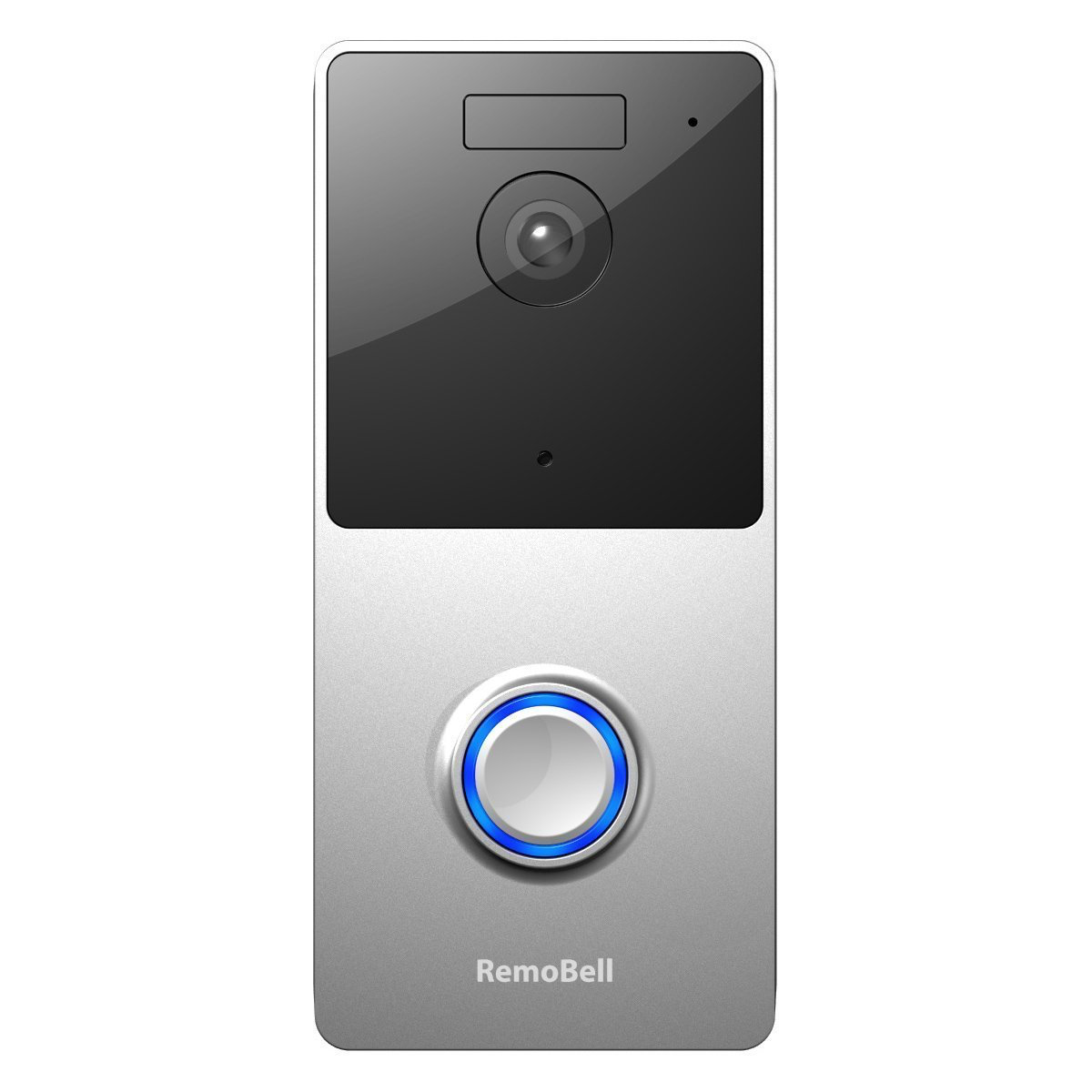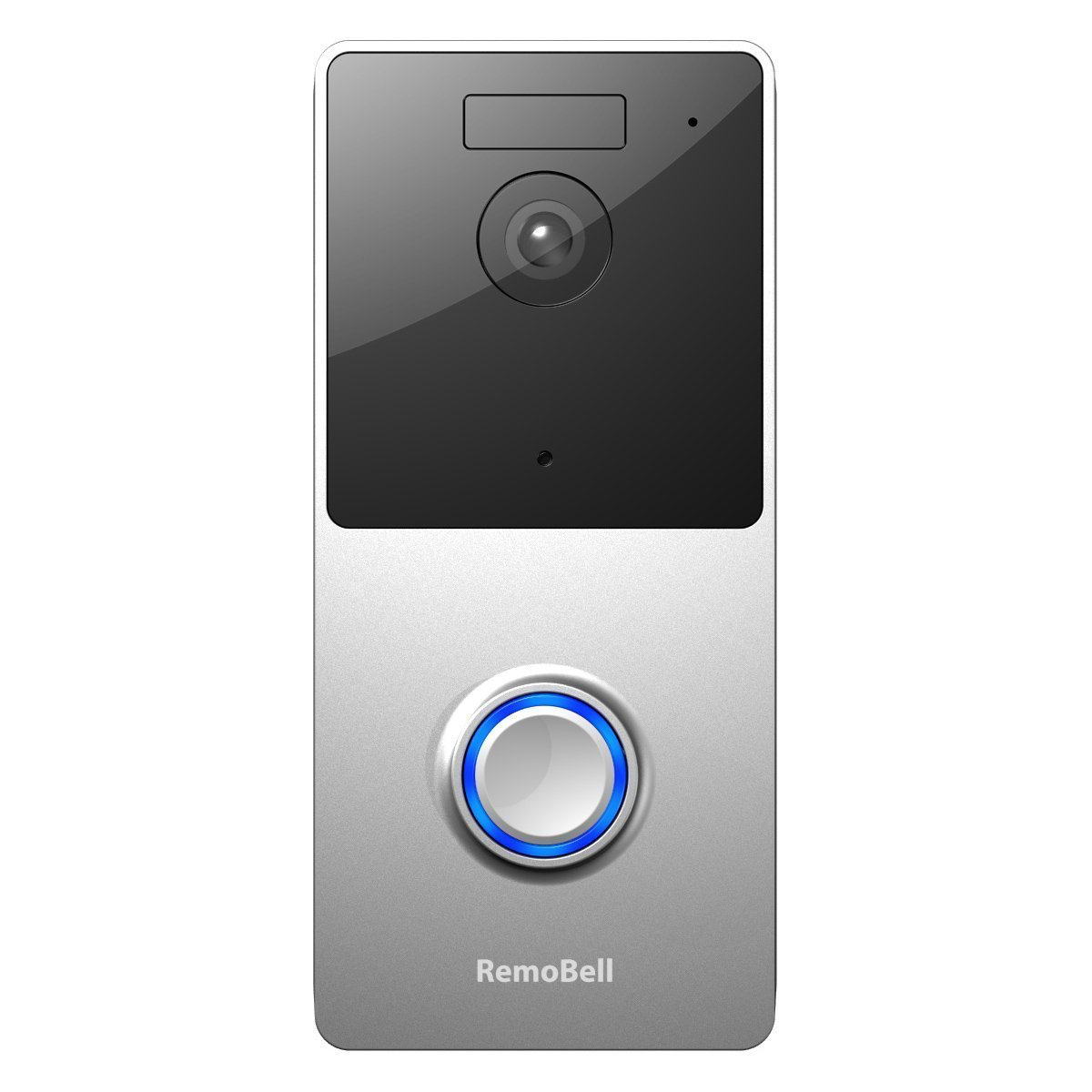 Setup is easy with this wireless video doorbell. It is battery-powered, so all you have to do is insert batteries and mount the doorbell to the wall with a bracket and a single screw. When its batteries need to be replaced, it sends you a low battery reminder so you don't have to worry about your doorbell dying without your knowledge. The doorbell is also resistant to damage from water, harsh weather conditions, and extreme temperatures.
This video doorbell links to your home WiFi and the RemoBell app. Download RemoBell onto your smartphone, tablet, or other mobile device and register your doorbell. Once you've registered your doorbell, you will be sent a push notification every time someone is at your door. You will receive a push notification if someone rings the doorbell or if the doorbell's motion sensor detects motion near your front door. You can "answer" the door right from your smartphone to see clear, live HD video feed that captures everything happening on your porch with its wide 120-degree viewing angle.
It doesn't matter if it's dark outside and you forgot to turn on your porch light. This doorbell's built-in camera includes infrared night vision. It's two-way audio allows you to talk directly to your visitors before you even open the door. The RemoBell app also stores a complete activity log for added security and convenience. It displays missed rings, answered rings, and video recordings–all stamped with times and dates.
Pros
Features a motion sensor and infrared night vision
Provides HD video with 120-degree viewing angle
Offers two-way audio
Links with the RemoBell app for easier monitoring, access and control
Battery-powered for easy setup