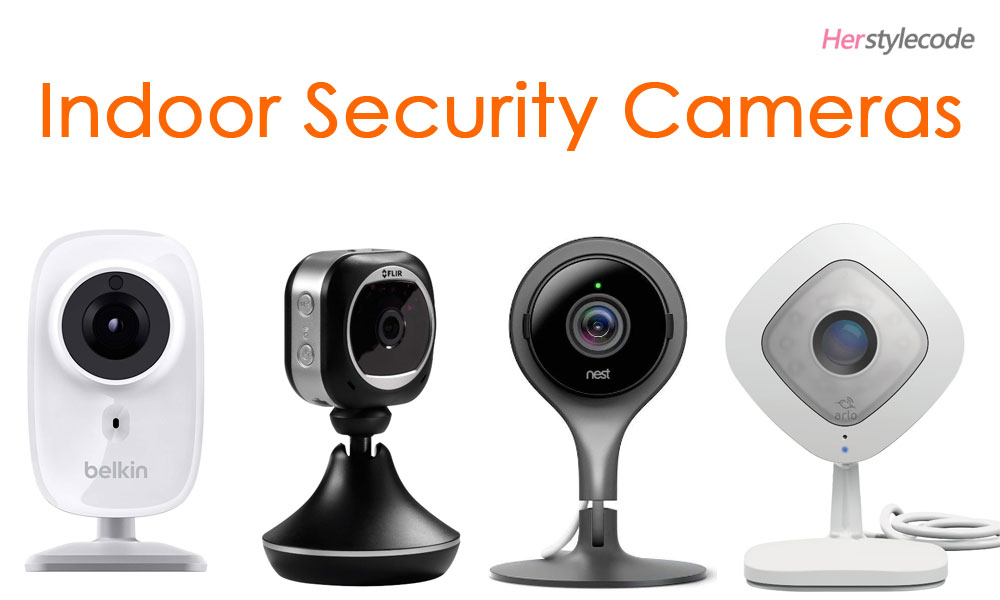 Having a top-notch home security system can keep you and your loved ones safe and give you peace of mind whether you're at home or away. Investing in a high-quality indoor security camera is a must if you want to develop an effective security system for your home.
Giving your teenage kids run of the house when you go on a business trip or leaving your new puppy at home while you're at work can be nerve-wracking. With these high-tech security cameras, you can easily tune in to everything that's happening in your home at any time so you can check in on your kids, pets, or empty house even when you aren't home.
1. Belkin NetCam Wireless Security Camera for Home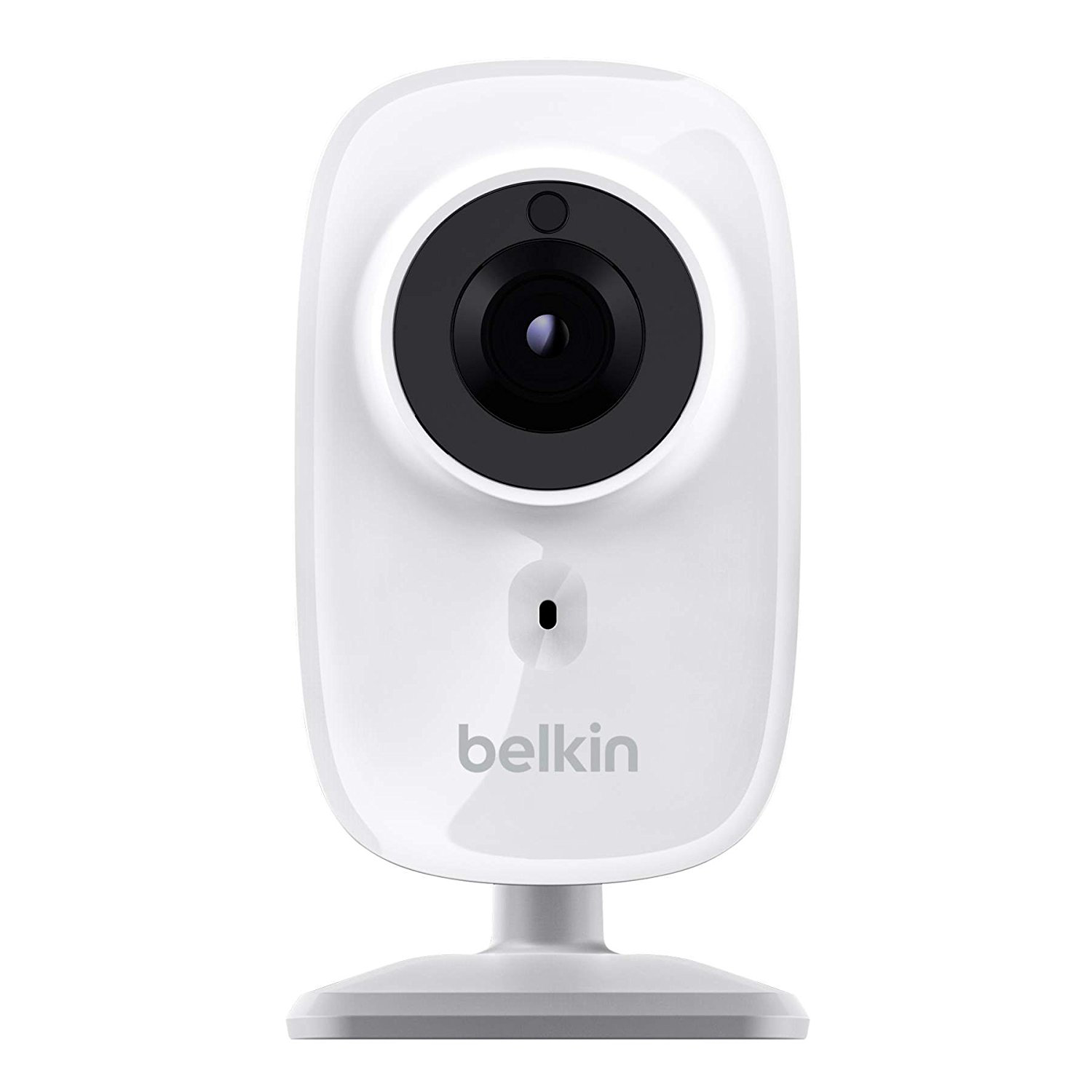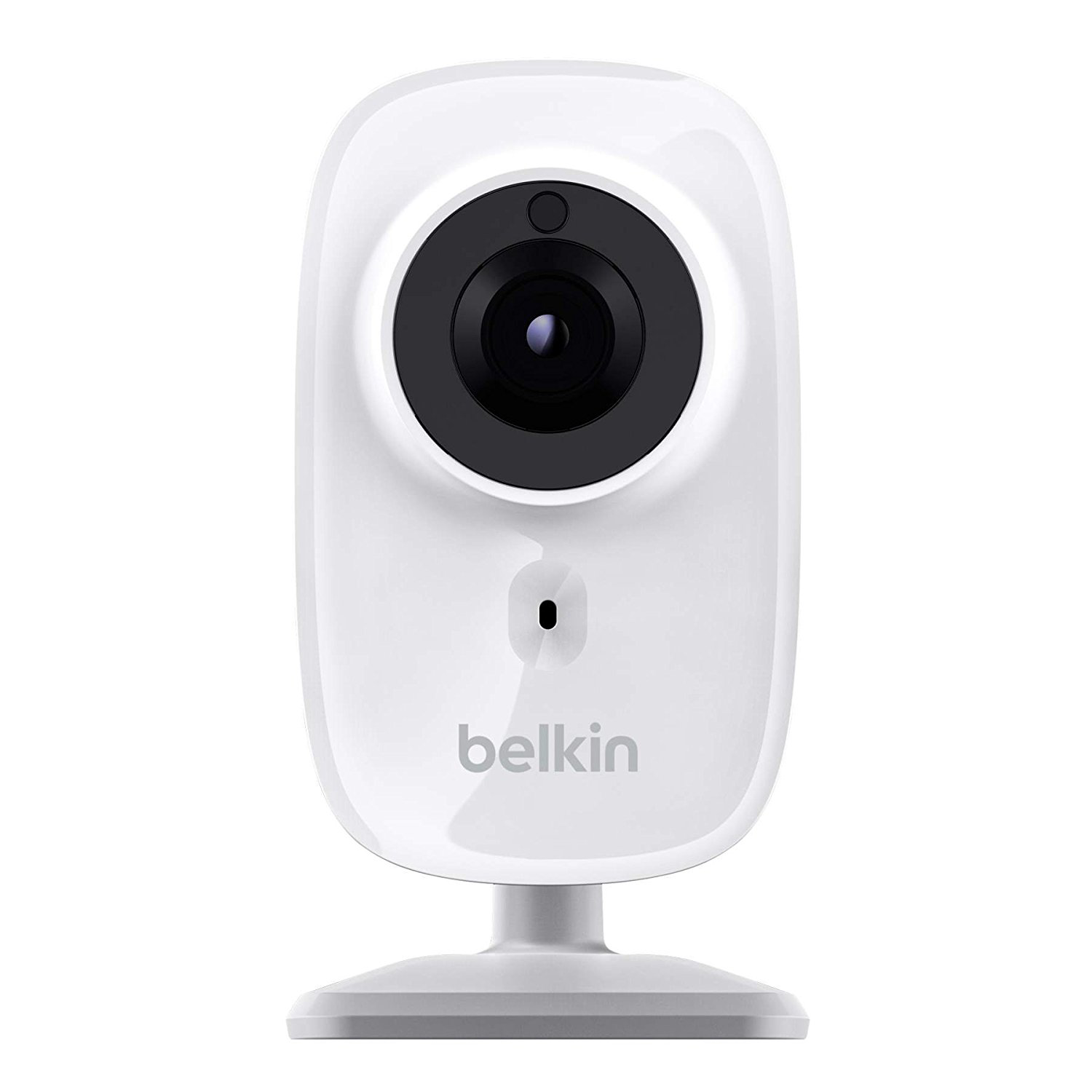 The wide-angle video this security camera records in 720p HD surveys all angles of your rooms, so you don't have to worry about missing any disturbances. It also records audio to pick up on noise disturbances even if no motion is detected. When it does detect any unusual motion or noise, this camera sends you an instant alert via email so you can know what's going on in your home even if you're not there.
To offer you even more remote access to your home security while you're away, this security camera links with your smartphone, tablet or other mobile device. It allows you to access live video of your home directly from your mobile device at any time. Even if it's dark outside, you can still get a clear view of your home with the superior night vision this camera provides.
Pros
Offers clear 720p HD wide-angle video with night vision
Sends you alerts via email when motion is detected
Allows mobile access to live video of your home
Records clear audio in your home
2. FLIR FX Wireless Indoor Security Camera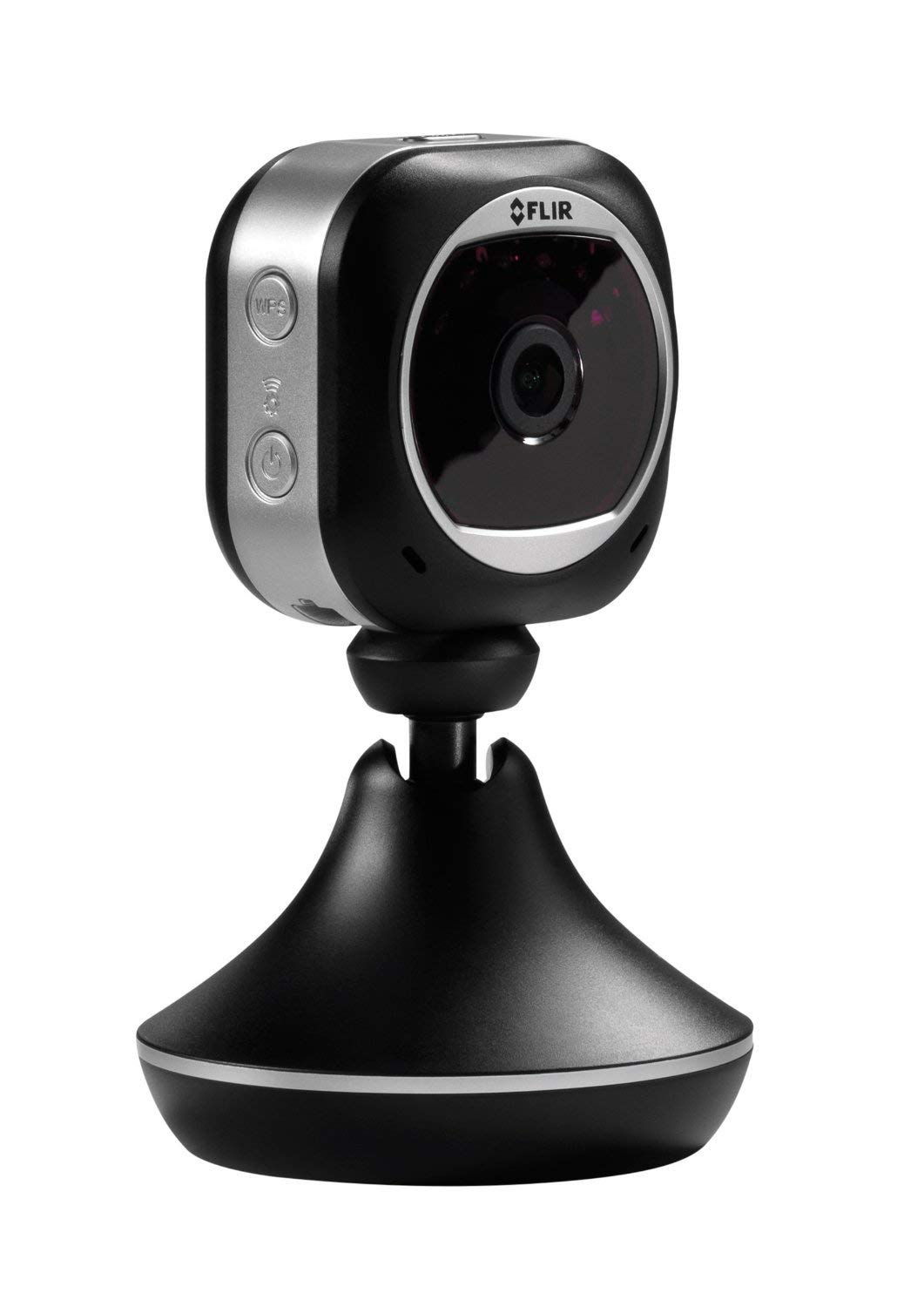 This security camera has a 160-degree field of view and records HD video of your home at all times. You can check this non-stop footage at any time from anywhere straight from your smartphone, tablet, or other mobile device through the camera's app. This easy access allows you to monitor your home even when you're traveling to give you peace of mind at all times. This security camera detects temperature and humidity in addition to motion and noise. It uses its ultra-sensitive detection system to monitor your home closely and sends you an immediate notification to your mobile device when it recognizes any unusual activity in your home.
If you want to review the activity in your home at the end of the day or night, you don't have to sift through hours of non-stop video footage to do it. This security camera's Rapid Recap feature compiles all of the video it records and condenses it into a short summary that shows you everything you need to see in minutes or even seconds. You can see in the dark with the help of this camera. It features high-power infrared illuminators that provide excellent night vision for clear vision and easy monitoring no matter what time it is.
Pros
Provides HD video with a 160-degree view and night vision
Offers 24/7 live video access from your mobile device through its connected app
Creates a short video summary of activity in your home through Rapid Recap
Senses motion, noise, temperature, and humidity for ultra-sensitive detection
Sends alerts to your mobile device when it detects relevant motion or noise
3. Nest Indoor Security Camera with Wifi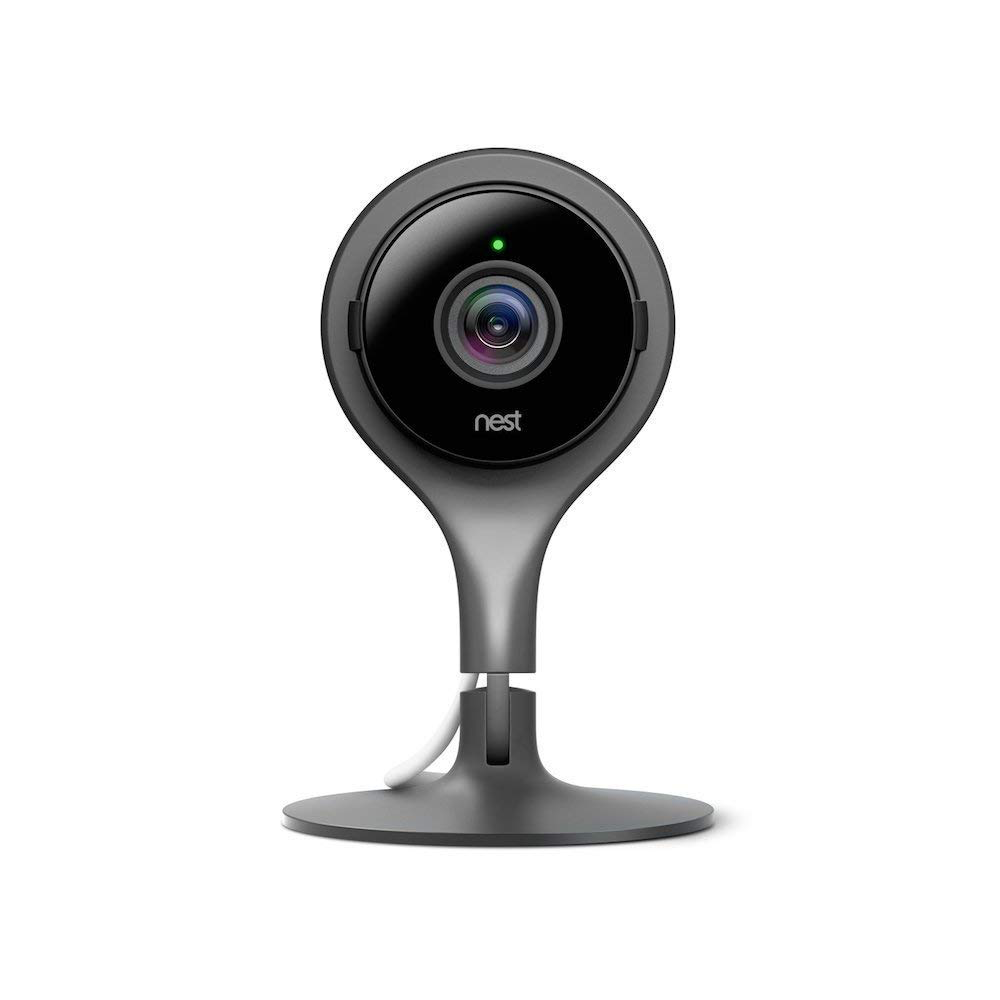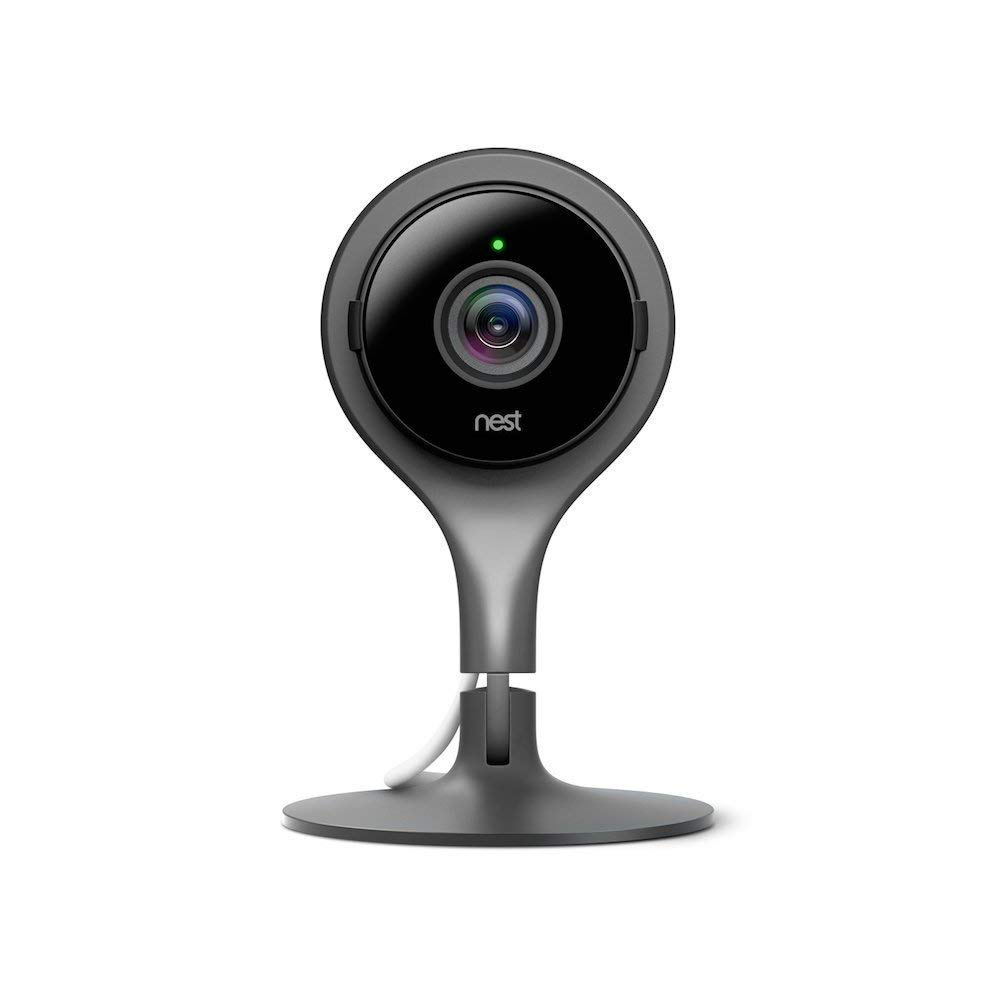 You can control this security camera hands-free through simple voice commands if you link it to the Alexa device in your home. Its 24/7 live streaming allows you to check in on your house at any time using the Nest app. The 1080p HD video it records is sharp and clear, so you won't miss out on any details. If you want to review these recordings later, you can by viewing still photos of activity or saved video clips. In addition to giving you 24/7 access to a clear view of your home, its built-in microphone and speaker allow you to hear and talk to anyone in your home–whether it be a pet or a person–through two-way audio.
Equipped with ultra-intuitive motion detection, this security camera won't bombard your smartphone with unnecessary notifications and alerts. Its motion-detection system is able to differentiate between which movements are normal and which ones might represent a security breach. The alerts you receive will let you know specifically when the camera has spotted an actual person in your home.
Pros
Records 1080p HD video 24/7 for later review
Compatible with Alexa for easy voice control
Sends notifications whenever motion is detected
Features intuitive motion detection that discerns between relevant and irrelevant movement in your home
Offers two-way audio with a built-in speaker and microphone
4. Arlo Q HD Wireless Security Camera for Apartment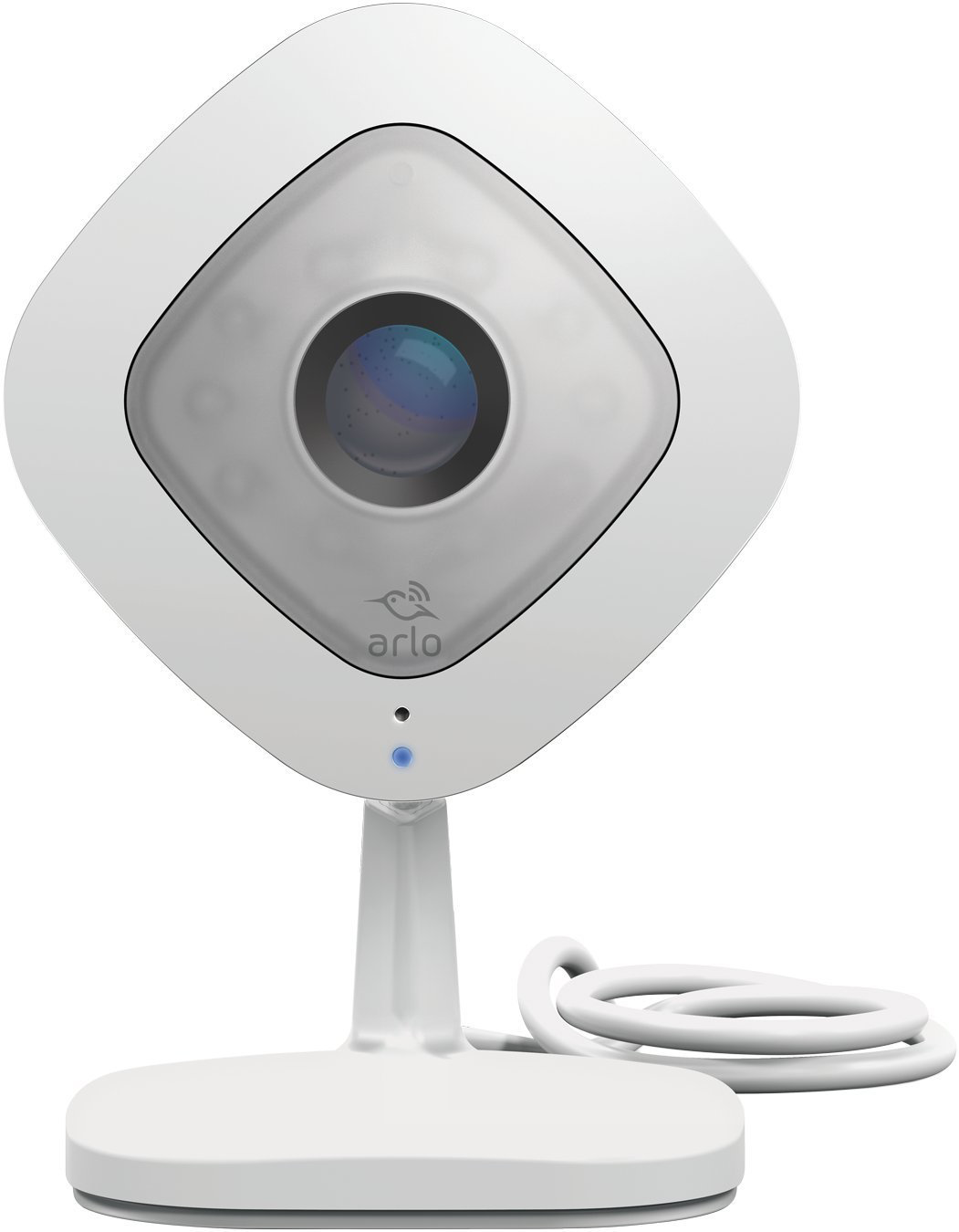 If you want to maintain 24/7 constant surveillance for your home, you can easily program this security camera to continuously record video that you can return to later to review if needed. This security camera records ultra-clear, 1080p live video. It offers night vision, optional 8x zoom and has a 130-degree field of view that provides a clear view of every angle of your room to ensure no disturbance is missed or overlooked. In addition to video, it also records audio with its built-in microphone and speaker. It even features two-way audio, so you can talk to your pets, children, or other members of your household through your home security system.
When it detects unusual motion or noise, this security camera alerts you right away. It offers two different types of alerts to make sure you stay in-the-know about your home security at all times. It sends you both email alerts and push notifications directly to your smartphone, tablet, or other mobile device if you download its connected app.
Pros
Provides 1080p live video with 8x zoom, night vision, and a 130-degree view
Sends instant alerts when it detects unusual motion or noise
Includes two-way audio with a built-in microphone and speaker
Records and saves non-stop video for 24/7 surveillance you can review later
5. Oco Indoor Security Camera System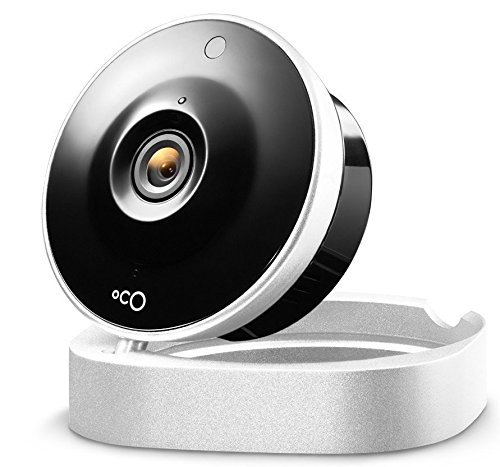 Simplify your home security system without sacrificing its quality with this indoor security camera. It provides live HD video that offers an impressive 120-degree wide-angle view of your home. It also features night vision, so you can clearly see what's going on in every room of your house even if it's nighttime and no lights are on. This security camera detects both noise and motion with sensors that you can manually  adjust for sensitivity. Its noise and motion-detection systems are self-learning. They learn over time which nosies and motion in your house are recurring and do not pose a security issue to prevent sending you irrelevant detection notifications.
When this security camera detects motion or noise that it rules to be a security breach, it automatically sends a notification to your smartphone, tablet or other mobile device through its linked app. These notifications are instant, so you'll never be left in the dark about your home security. This camera also features two-way audio, so it doubles as a useful pet and baby monitor as well as a home security system.
Pros
Provides live HD video with a 120-degree wide-angle view
 Self-learns over time to avoid unnecessary motion-detection alerts
 Offers two-way audio
 Features night vision for clear vision and video recordings anytime
Links with an app for monitoring and real-time notifications