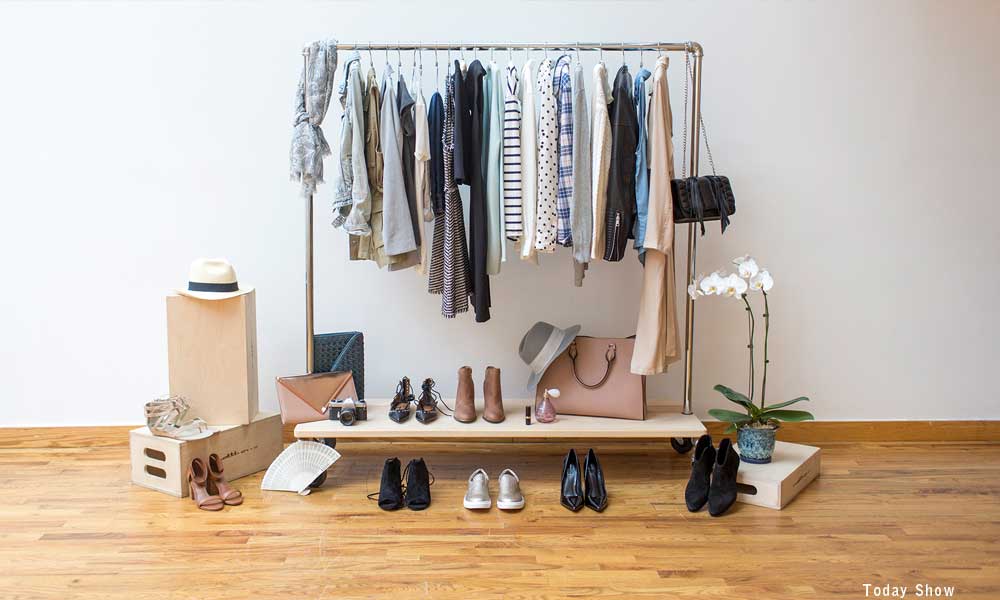 When it comes to fashion, what's in trend can change quicker than the weather. It's so difficult to keep on top of the latest styles that are popular, let alone figure out how to work them into your wardrobe to stay trendy! Her Style Code take pride in keeping their finger on the pulse of fashion. We can tell you what's hot and what to wear at any given time, which is why we put together these handy blog posts for your inspiration. Here's the 10 fashion items you simply need in your wardrobe. Investing in these will see you looking and feeling fabulous at all times. Trust us!
1. Statement Shirt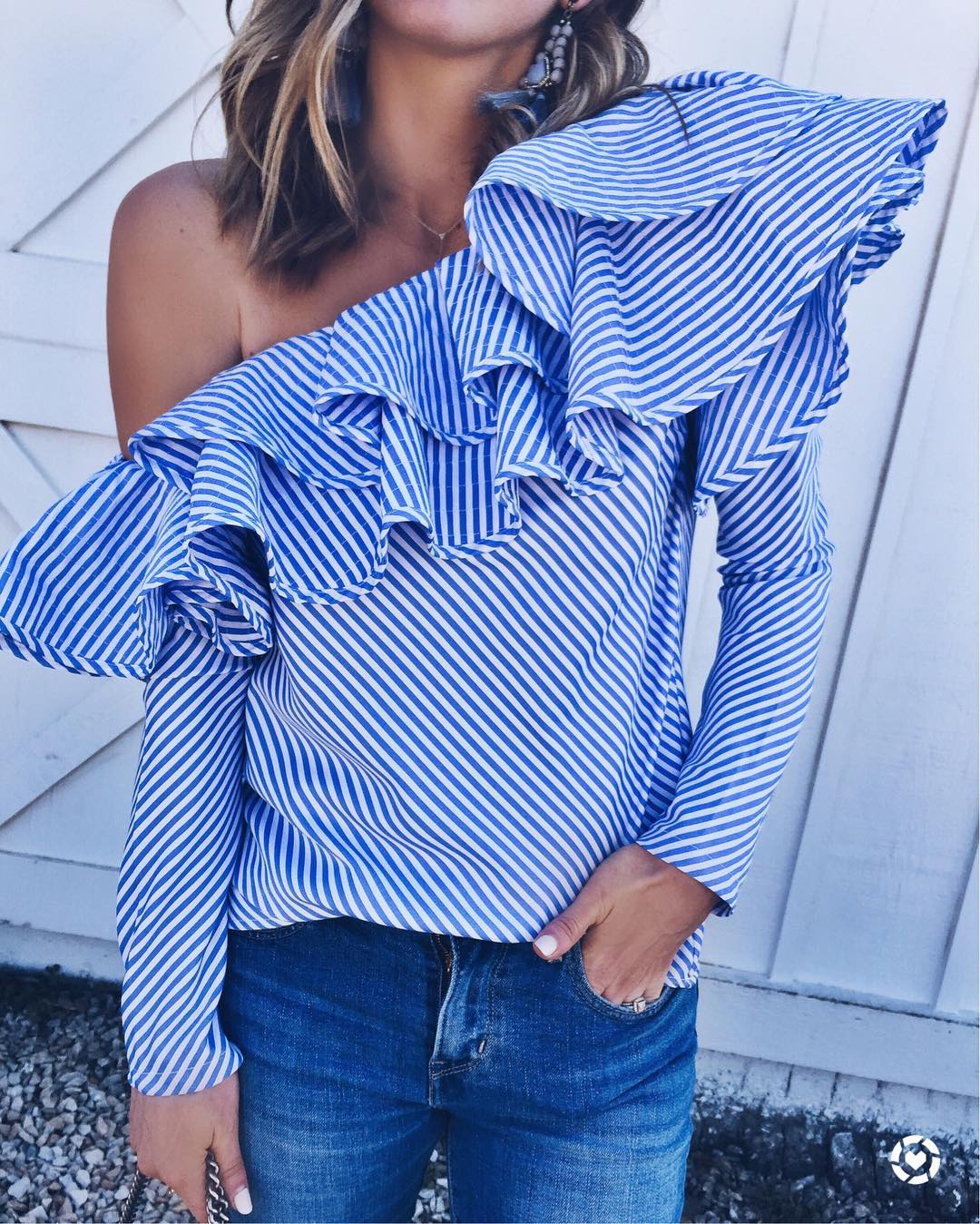 Statement shirts are true wardrobe essentials because you can team them with so many different items on the bottom half to create a whole host of different looks. We love this navy and white stripy one shouldered shirt with a super cool frill detail. Wear with jeans, heels and your hair down for a super sassy and stylish finish.
2. Thigh High Boots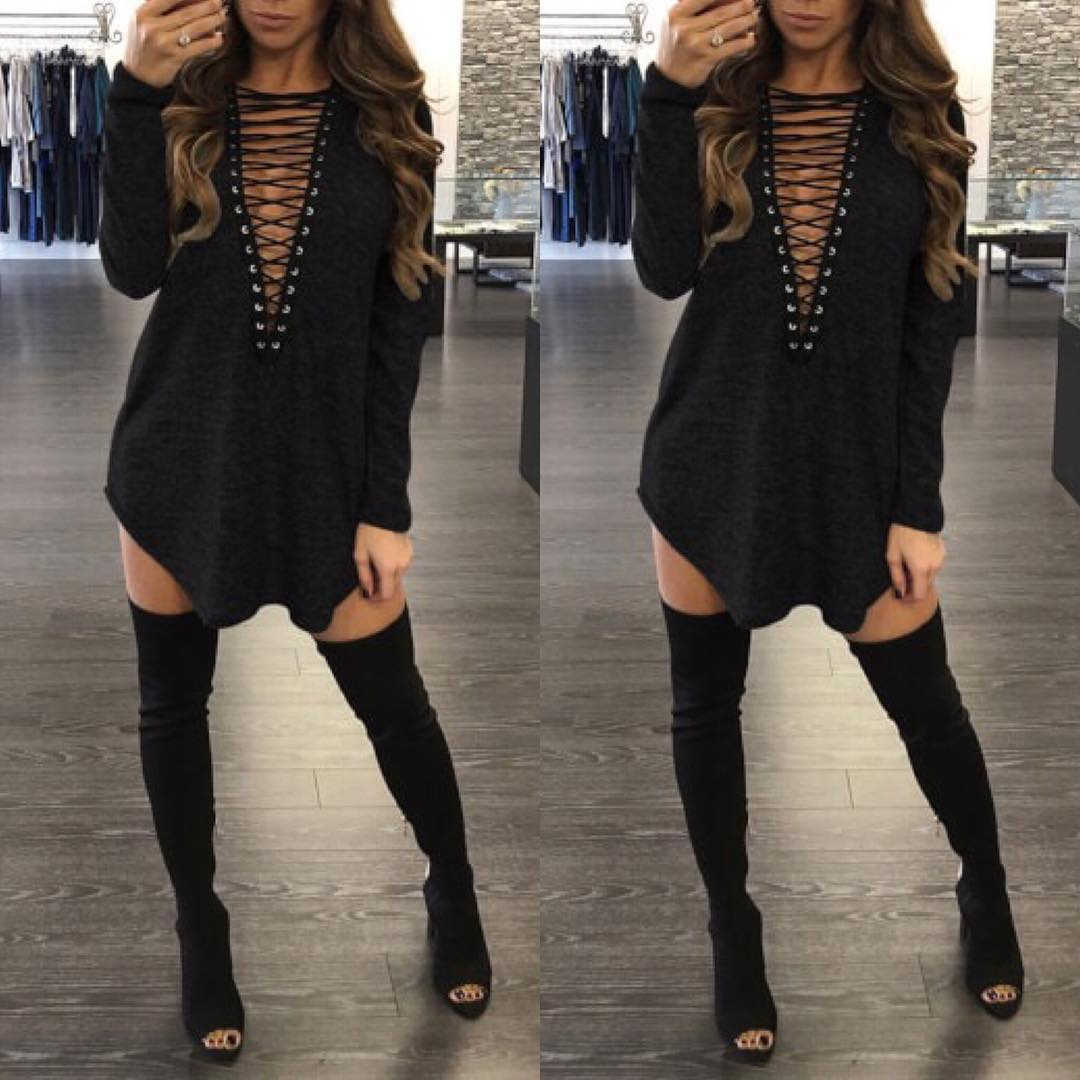 Thigh high boots are incredibly sexy and super comfortable – easily available to dress up or down your style. These peep toe thigh high boots are a must have addition to any wardrobe. Team with a casual t-shirt dress as pictured above for a sexy style which is easy to wear and perfectly versatile for a night out or date night vibe.
3. Frill Jeans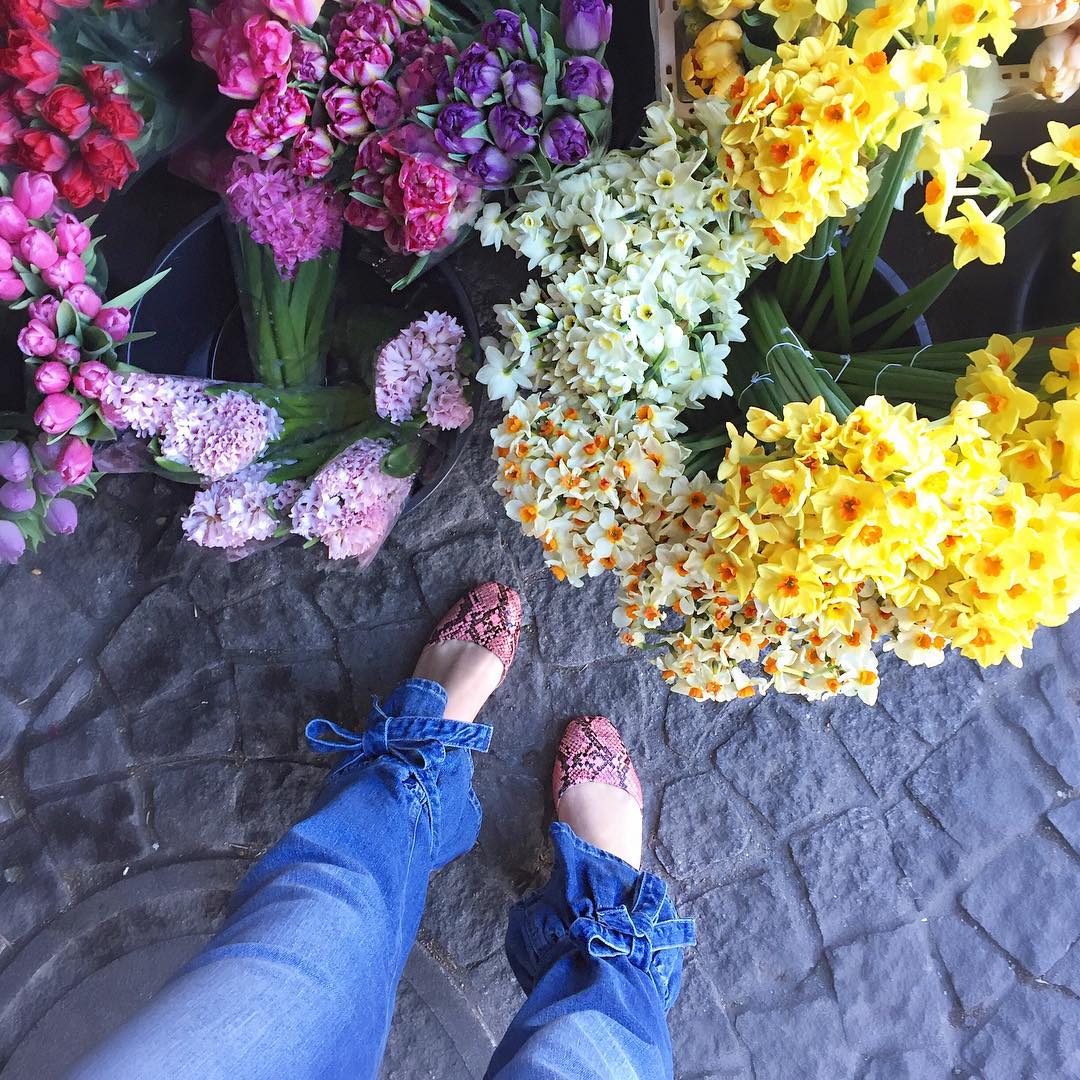 Everyone needs a good pair of jeans in their wardrobe, but frill jeans are the most popular style as of late. These gorgeous denim jeans are complete with frill around the ankles and a totally unique bow detail that we cannot get enough of. They look great with flat shoes but even better with heels if you fancy an evening style.
4. Roll Neck Sweater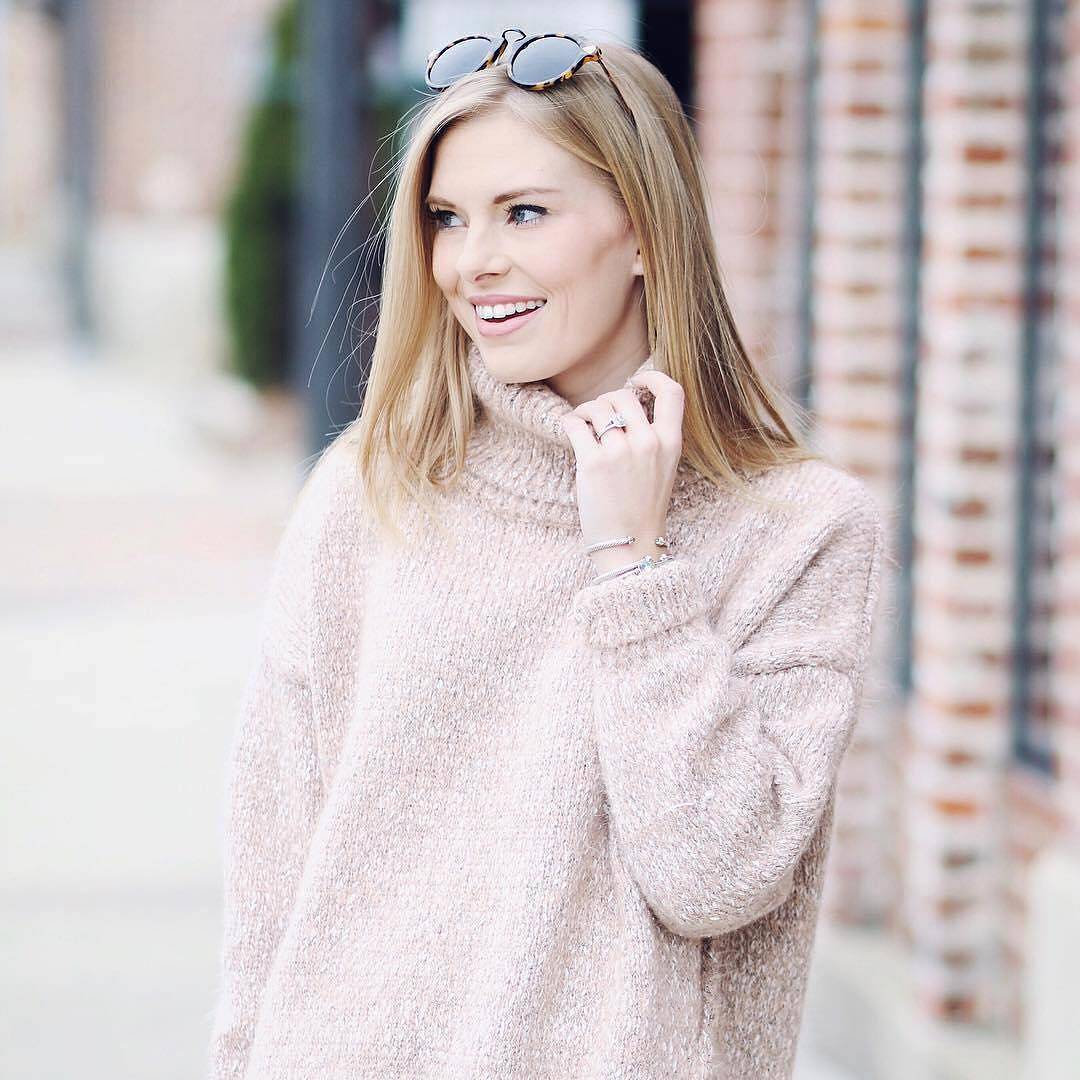 Roll neck sweaters are not only incredibly comfortable, but super on trend too! They're big, cosy, warm and stylish, so you simply need at least one in your life. We adore this oatmeal coloured one in a super soft material. Wear with jeans and boots for the perfect day to day style. You can tuck your sweater in or leave it hang loose.
5. Culottes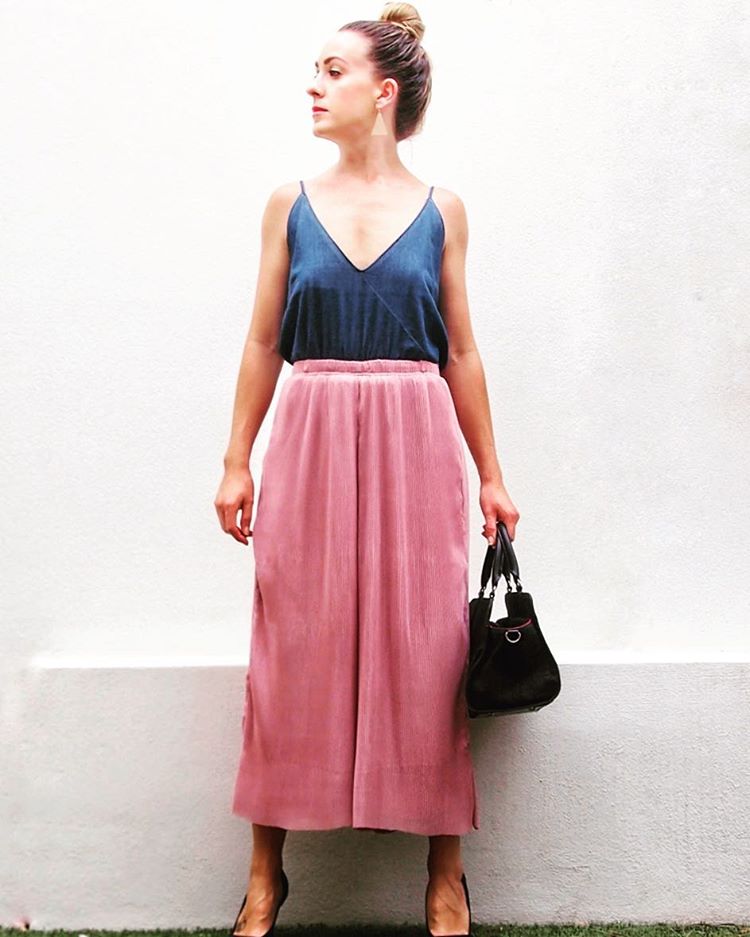 Culottes are incredibly flattering and super, super stylish – which explains their growing in popularity no end. We cannot get enough of these pink satin culottes and think they're just perfect for warmer weather. Wear with a camisole shirt tucked in and team with heels for a relaxed and comfortable day to night look.
6. White Trainers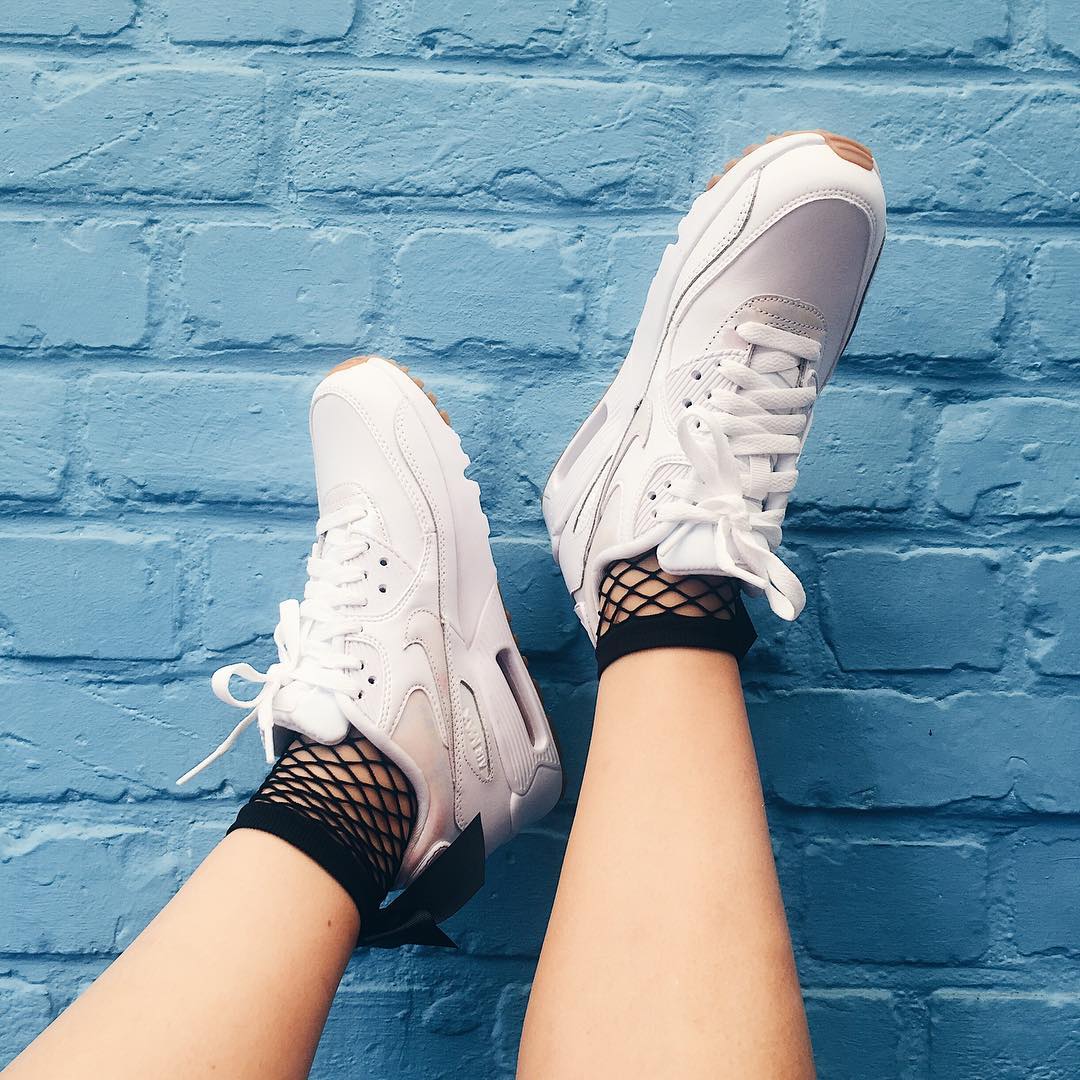 We cannot stress enough how important it is to have a good pair of white trainers in your arsenal. These chunky white Nikes will go with absolutely everything – which is why we had to include them. Wear with jeans, shorts or even a dress. You can add fish net socks for an edgy look as pictured above if this is to your taste.
7. Stylish Jumpsuit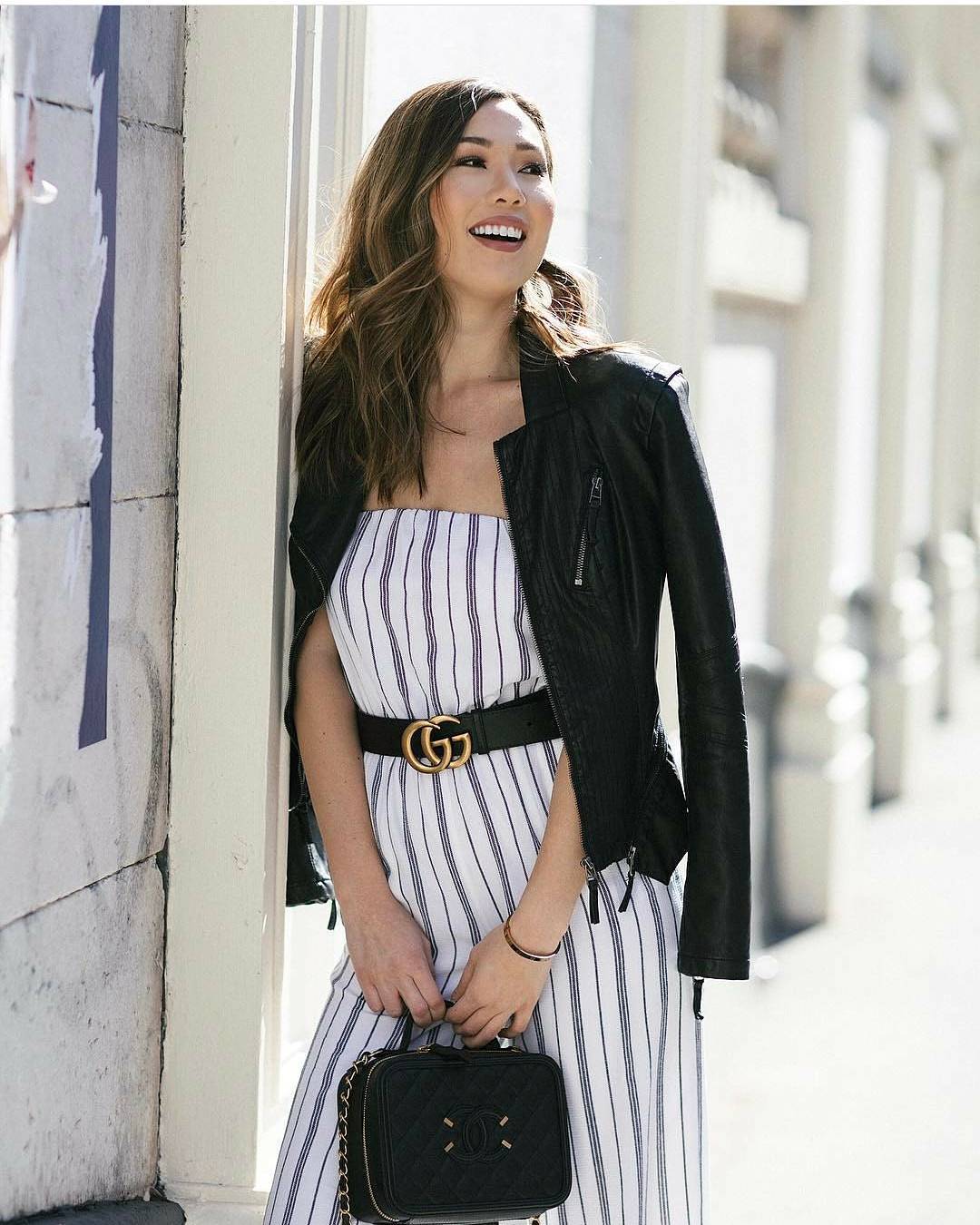 Jumpsuits are the perfect item of clothing for evening wear. Whether you're heading for date night, a night with the girls or an evening meal on your holiday, you just cannot beat a good jumpsuit. This gorgeous one is white and black pinstripes and is strapless, which is to die for. Team with black accessories, your hair down and a statement lip.
8. Casual Shirt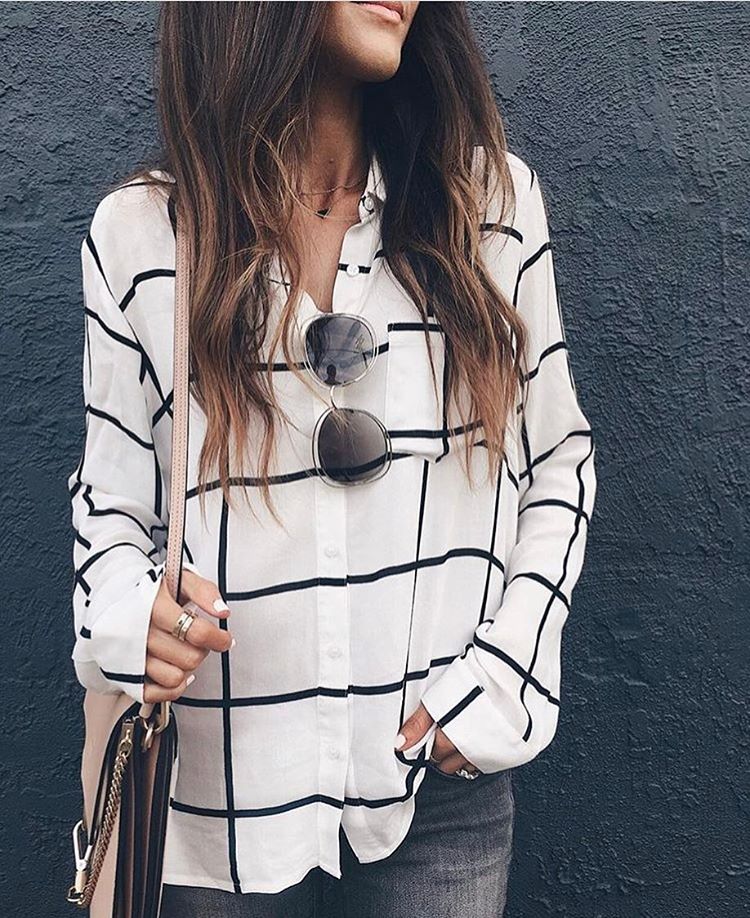 Casual shirts are so much more versatile than people might originally think. Take this amazing white and black checked shirt for example. You can wear it with jeans and flat shoes for a totally relaxed look. If you fancy sprucing it up, add some heels, wear your hair down and messy and add a shock of red lipstick and you've got a totally different finished outfit!
9. Camel Coat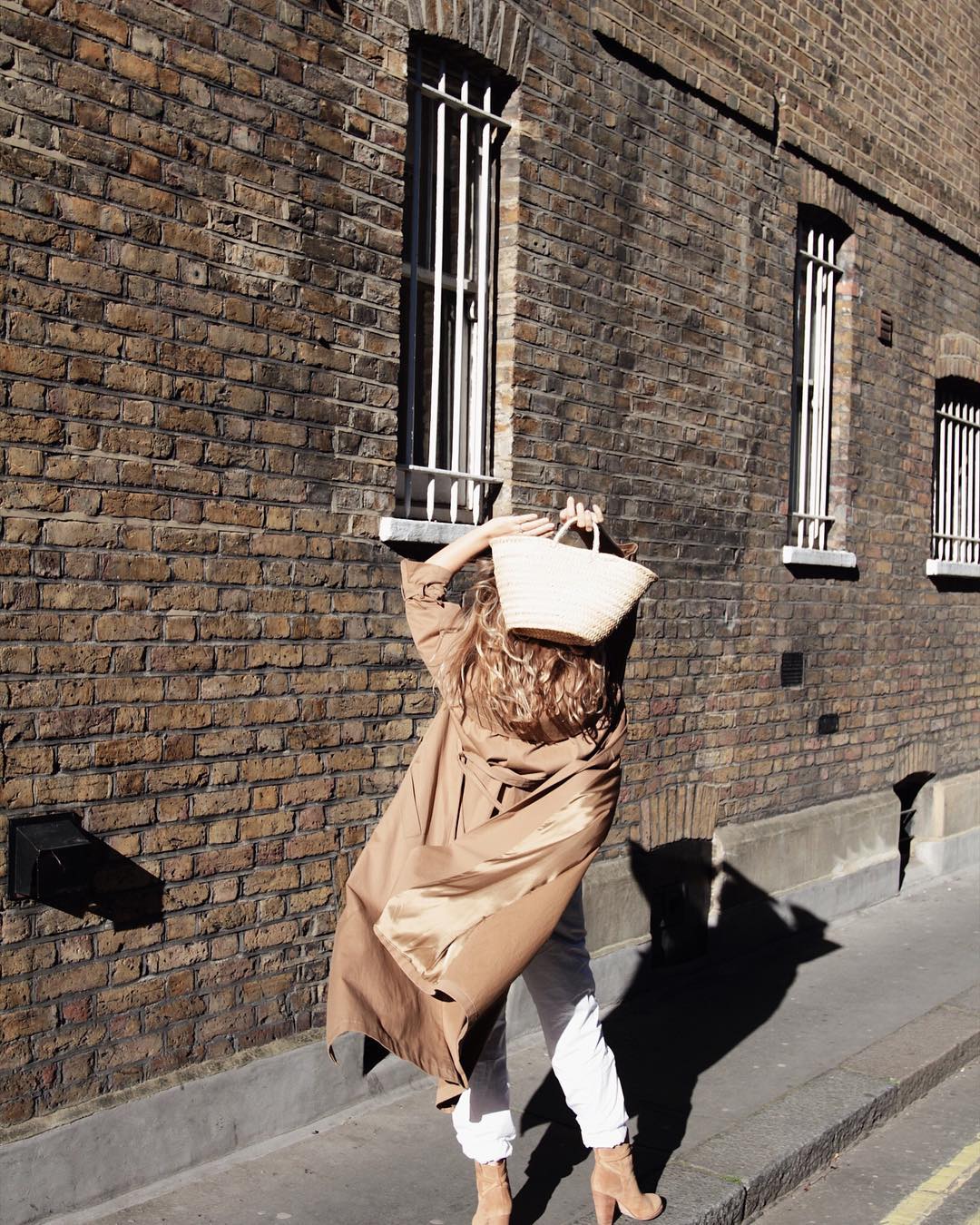 Camel coats are the one item on everyone's wish list this year. They're incredibly flattering, oh so stylish and super versatile too. A camel colour will match almost any outfit you have on, and if you opt for a stunning mac style coat it will tie around the waist and hug your figure, embellishing your shape and creating a silhouette which is just to die for.
10. Printed T Shirt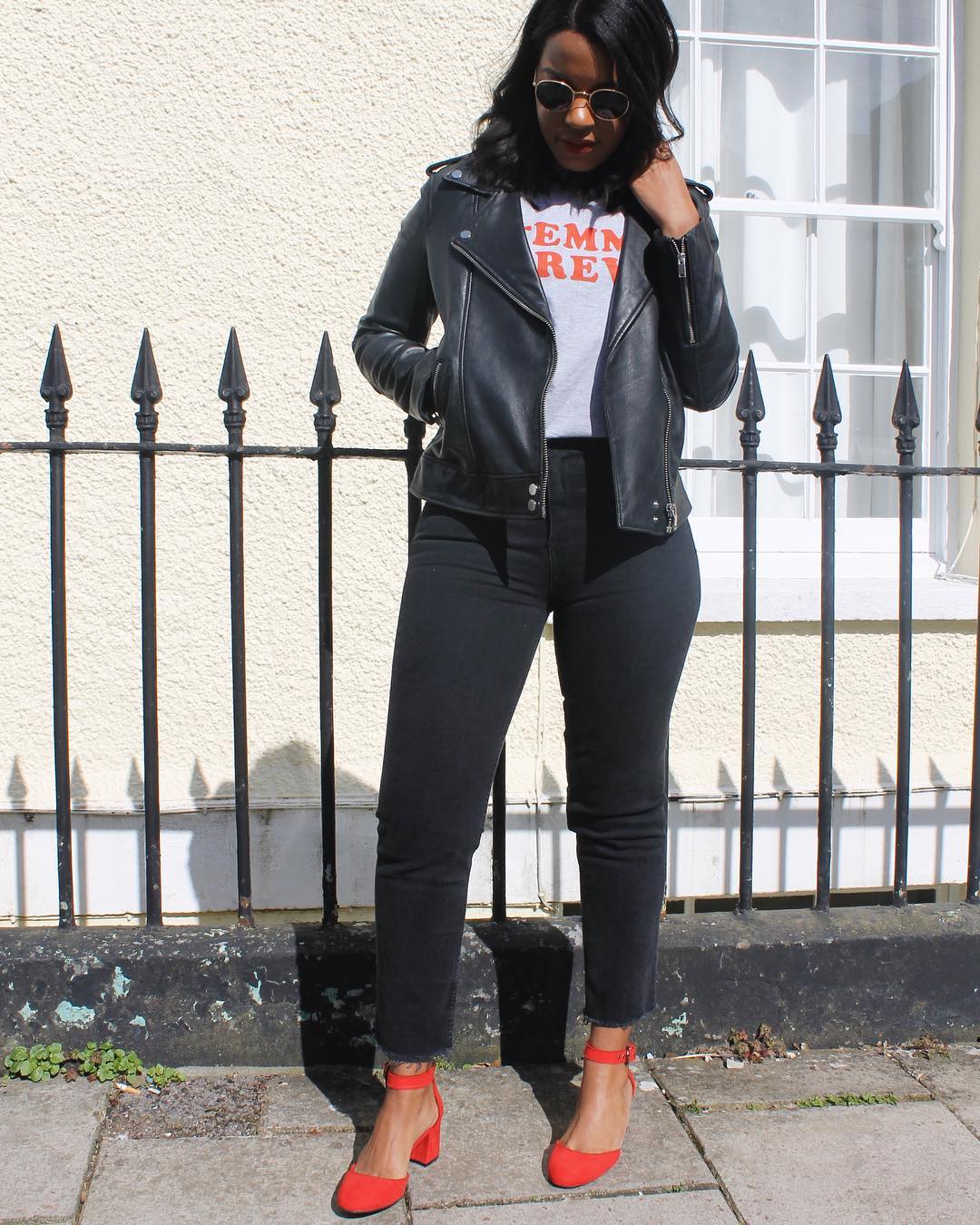 Printed t-shirts are a must have item for anyone's wardrobe. They are yet again a style which you can dress up or down, adding heels or trainers to change the look. You can also wear them with jeans or shorts, or even tuck it in to a pencil shirt or mini skirt for a whole host of different looks. Slogan tees are undeniably here to stay!
Which of these amazing items are you rushing out to add to your wardrobe immediately? Let us know in the comments which key pieces you'll be styling this season, and let us know what your wardrobe staples are so that we can help inspire each other.