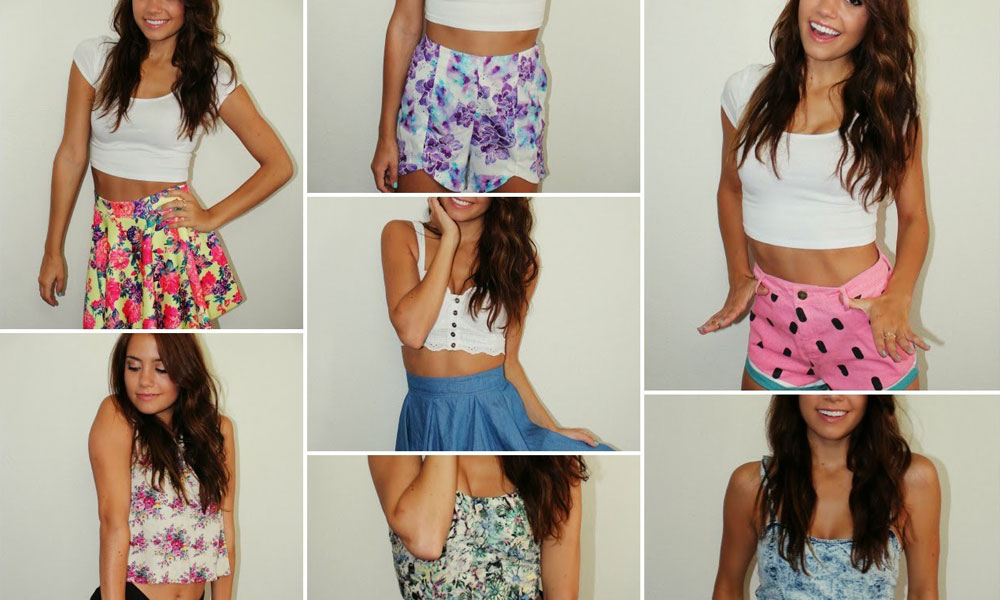 Spring is in the air. Flowers are starting to bloom, butterflies are starting to dance in the air, and lighter clothes are making their way out of closets. When it comes to spring, cute outfits are everything. Shopping is practically a must, and testing the waters of fashion can be fun. The different styles are amazing to play with. As the sun warms up the air around us, we want to feel as good in our clothes as we do in the weather. One style that has transformed through the years, continuing to be a hit for girls all over, is crop tops. Love them or hate them, They are definitely coming out this spring.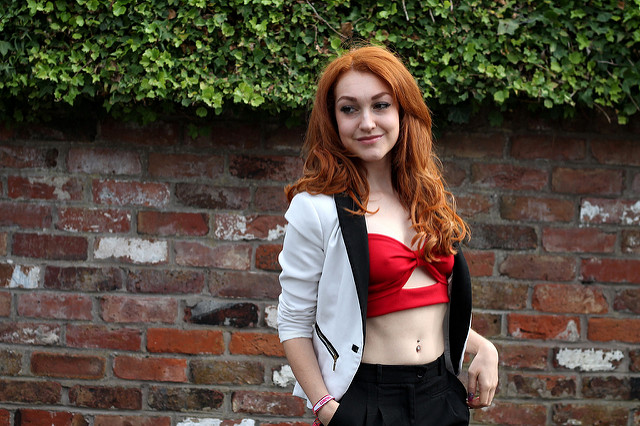 Some may shudder at the idea of themselves in the tummy bearing shirts. They do so for all the wrong reasons. If you've ever thought you could never pull one off, you are wrong. You're just missing confidence and the perfect outfit. Every girl should own at least one. If you don't have the confidence to add one to your wardrobe, these tips can give you a boost. Once you find the right look for you, you're going to want to a dozen more.
High Waisted Pants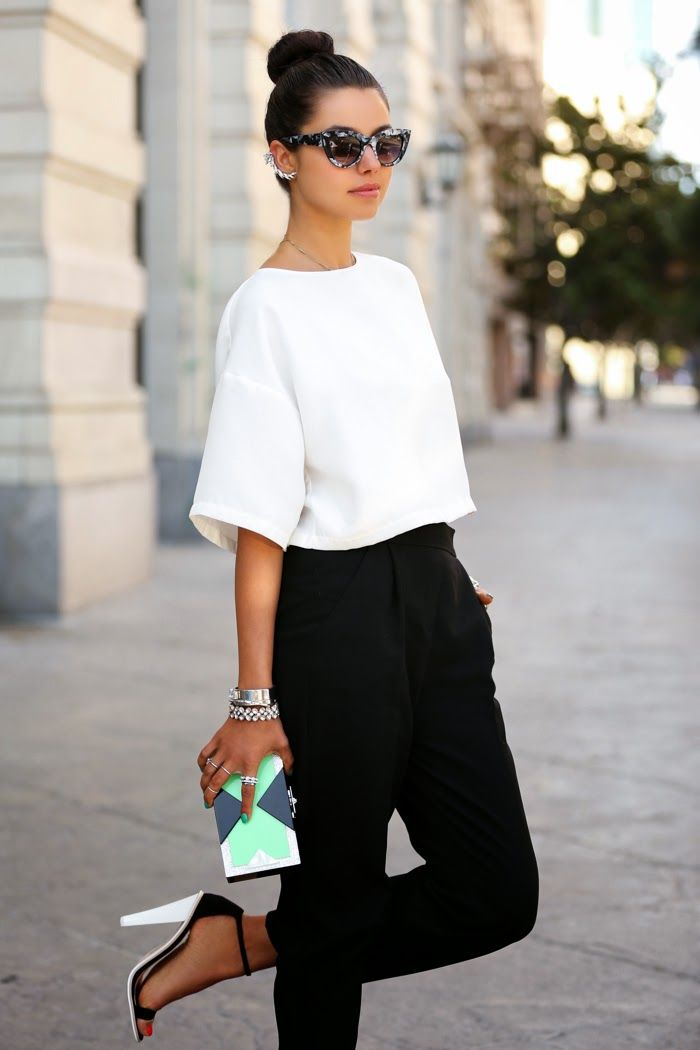 Pairing a crop top with high-waisted jeans or shorts can give you confidence when it comes to showing off your tummy. Pants that pass your belly button will give you extra coverage. Choosing a flowy shirt will allow just a peep of skin to show, perfect for those who don't want to bare it all. To really get the feel of spring, cropped jeans add a nice touch to the outfit.
Maxi Skirt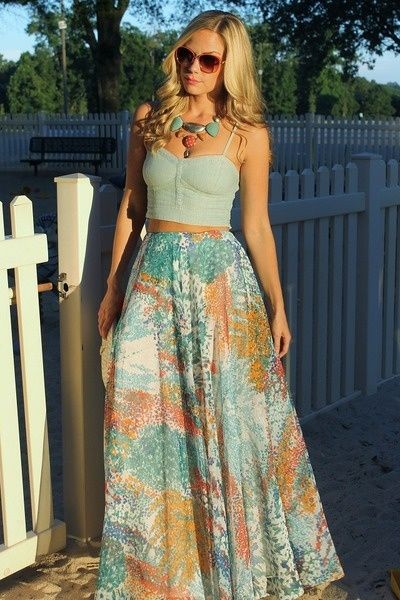 Maxi skirts are another trend that doesn't seem to be going out of style anytime soon. A tight fitted top will pair well with a flowing skirt to create a feminine look. For those who want an hourglass figure, this is the way to go. Maxi skirts are constantly evolving. The versatility of each style allows so many combinations, allowing ease in choosing one that works for you.
Blazer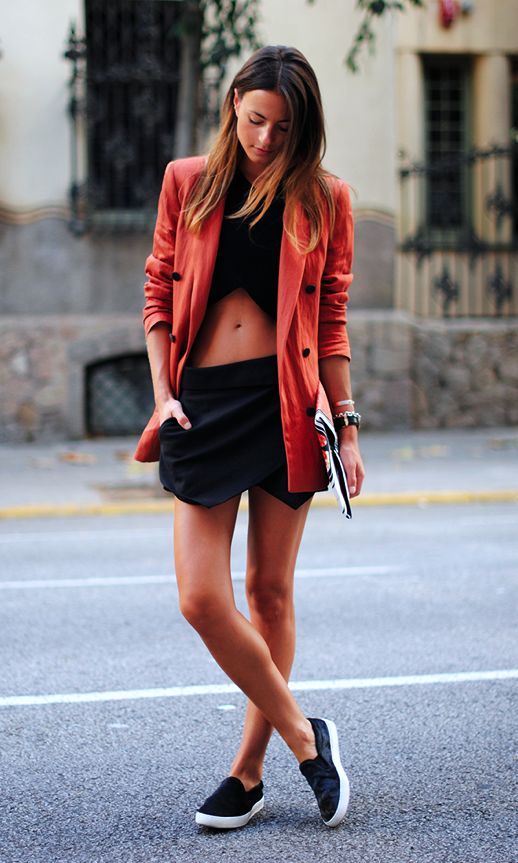 A blazer will help to lessen your skin exposure, especially if you want to opt for a shorter crop top. This look can also help pull an outfit together for taller ladies, who don't want to separate their pieces and add extra length to a long torso. If blazers aren't your style, your favorite cardigan will provide you with the same effect.
Matching Prints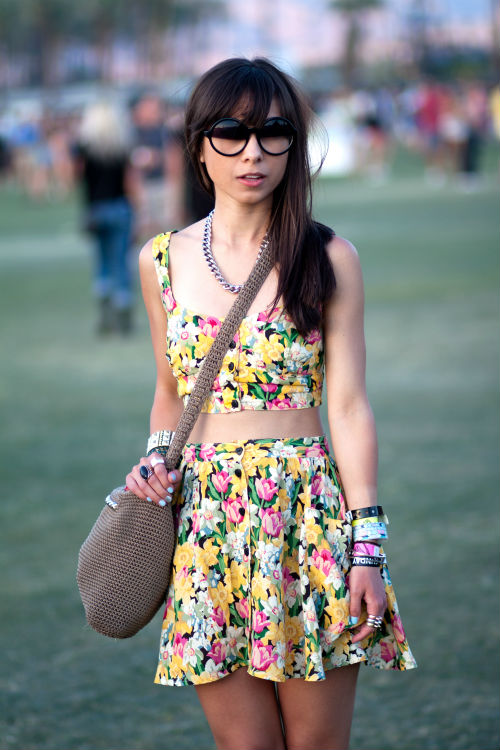 Buying a skirt in a matching color or pattern will also pull this look together perfectly. This works for bold colors and patterns, but those who prefer neutral tones will be happy with the results too. This look works for anyone who doesn't have the time to search for an outfit, it's so simple to know that your pieces go perfectly together.
Layering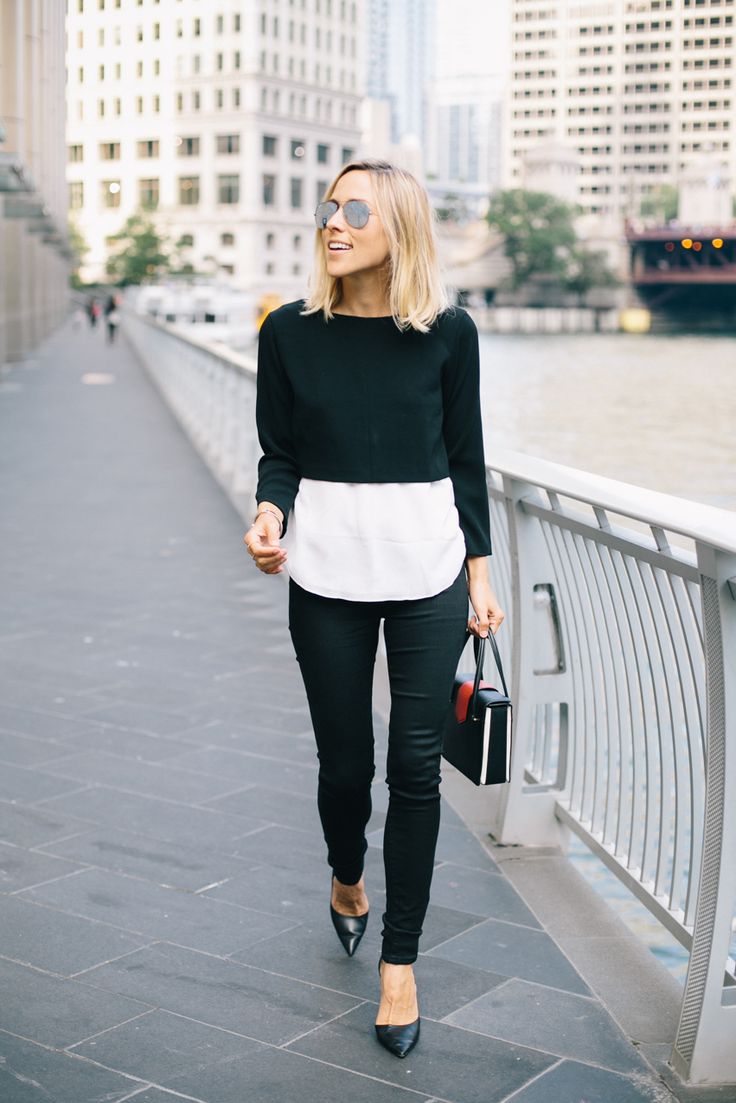 If you just don't feel comfortable showing any skin at all, try layering a crop top. Putting on your favorite button down shirt underneath will hide everything you don't want to seen. If it's already your favorite it's sure to make you feel more confident. For those colder days, choose a long sleeve cropped sweater to keep warm. You can always roll up the sleeves if the sun makes its way out. Switch the button down out for a tank top as the days get warmer.
Tie Up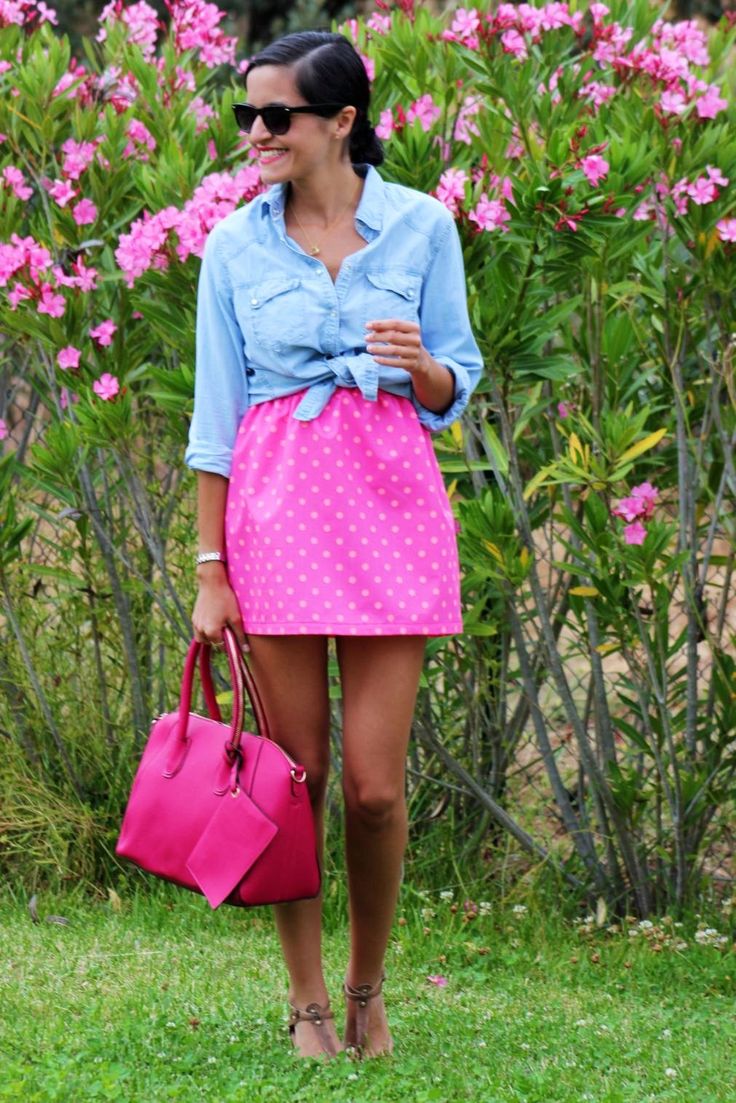 That same favorite button down can be turned into its own crop top. Button to the length you want and tie the rest up. Tie at the top of your pants if you don't want to show midriff. This is a classy look for women who feel too old for the style. If you want to show a bit more skin, tie your shirt just below your bra.  You can pair this look with any of the others on this list for just the right style.
Wearing a crop top shouldn't mean you have to break a sweat to feel pretty. Making it your own will help you build confidence, and look good while doing it. Finding just the right outfit can really amp up your confidence when it comes to showing off a little more skin than you normally do. Everyone should have the chance to feel beautiful, in every style, no matter what your body type.
As spring  brings its warmth, have fun building up your closet and enjoying the styles you've been aching to try out. You can and you should rock it girl.