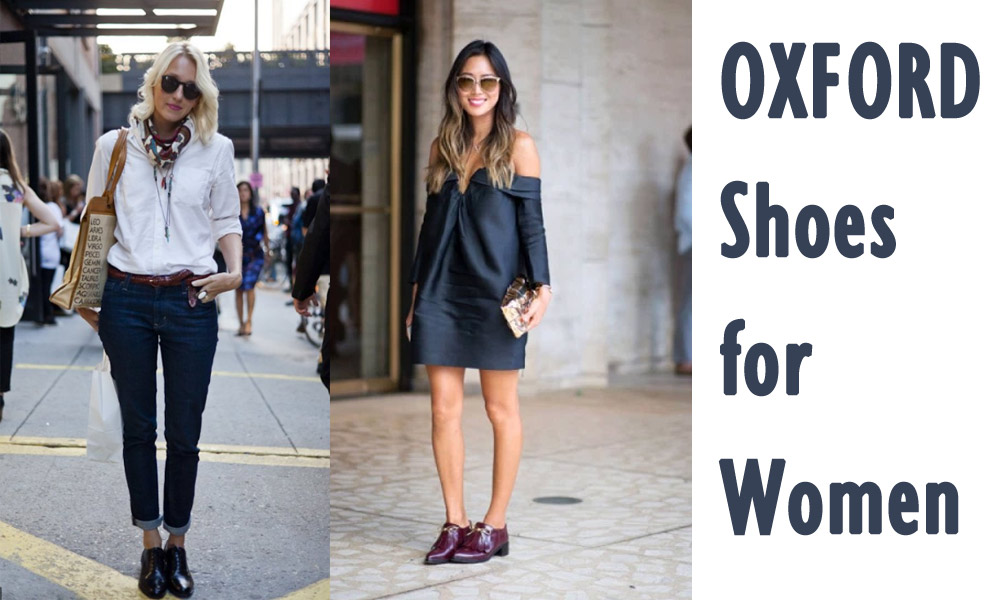 Women's Oxford shoes are stylish, comfortable and traditional shoes which have been popular for hundreds of years now. They were always used as women's sensible 'walking' shoes, before trainers hit the market and swept away all other types of comfy, lace-up shoes without fashion heels. And Oxford shoes were always considered the epitome of classy, middle-class footwear for mature ladies, before the 1960's hit the fan and changed everything! And for those of us who still appreciate the classy look of beautifully-made, trendy, leather, faux-leather shoe, the return of the Oxford shoe as high-fashion footwear is great news!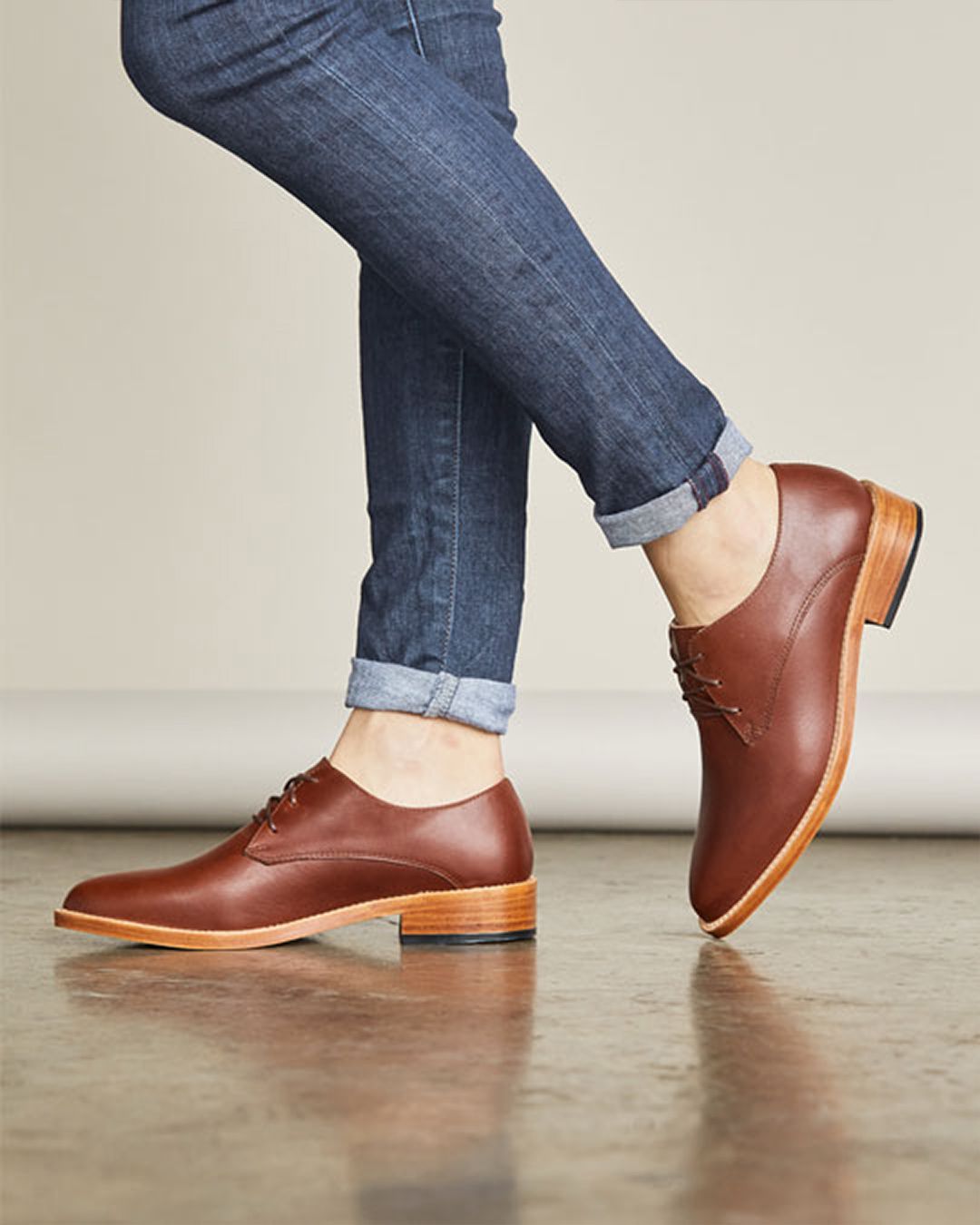 And like trainers, there are lots of different designs, but they are either lace-up shoes or slip-ons, and originally only had a tiny, ½ inch heel. But there are now lots of Oxford shoes with all heel heights to meet the demand for this super new look. And my confession is that I have continued wearing my Oxford slip-on flatties, and the recent Oxford high heels, all through the 'trainer's years', because I just prefer their chic style! I wear trainers at the gym, but I go walking or shopping or to work in smart-casual, Oxford shoes. There's a nice vibe that emphasizes your femininity and elevates any outfit away from the 'ordinary' look of trainers, to a smart-casual outfit put together to be trendsetting and different!
What's the difference between Oxford shoes & brogues
There is some confusion about the difference between Oxford shoes and 'brogues'. Both shoes are the feminine version of male shoes, but brogues have a traditional pattern 'punched' into the toe cap and Oxfords have plain uppers.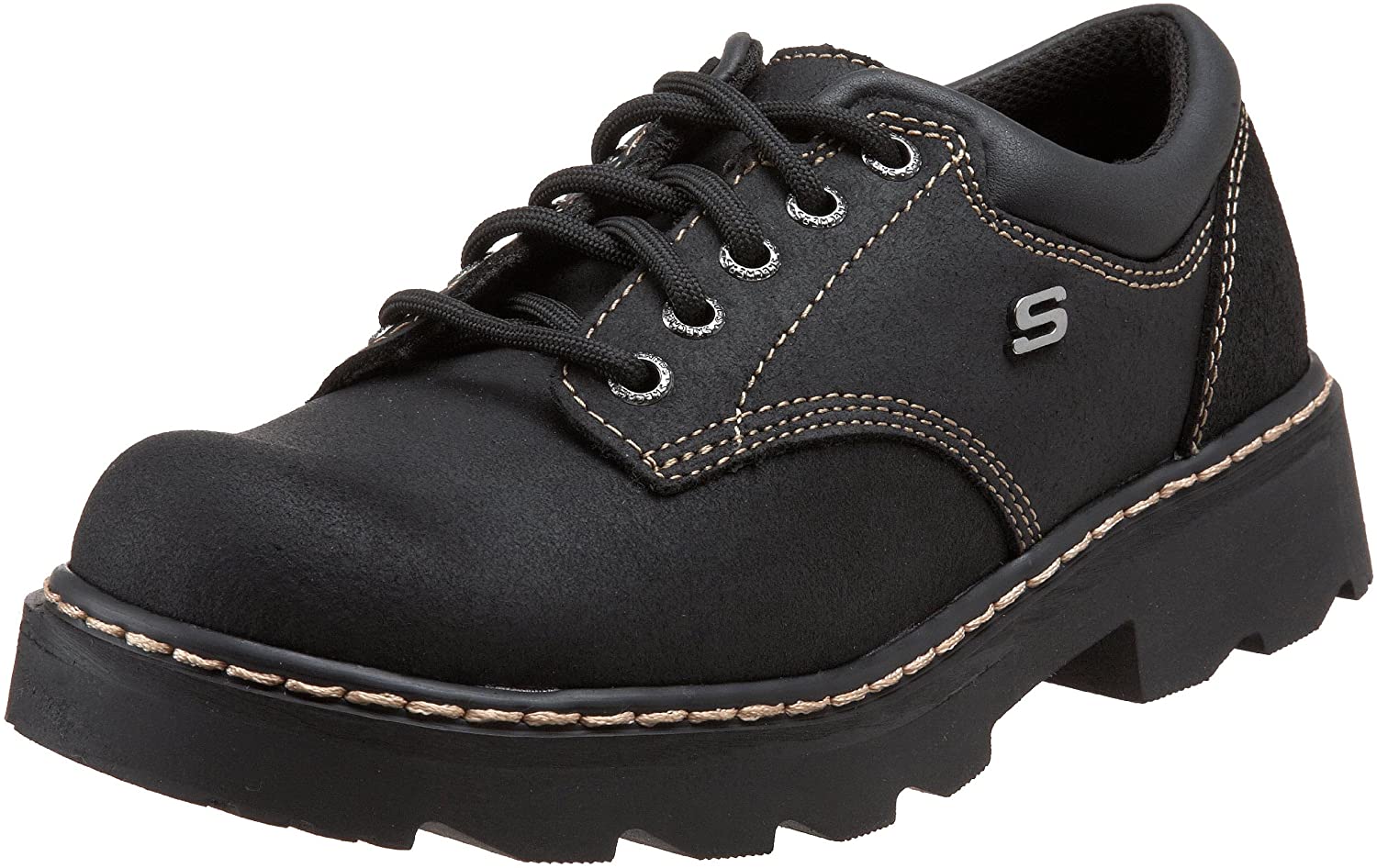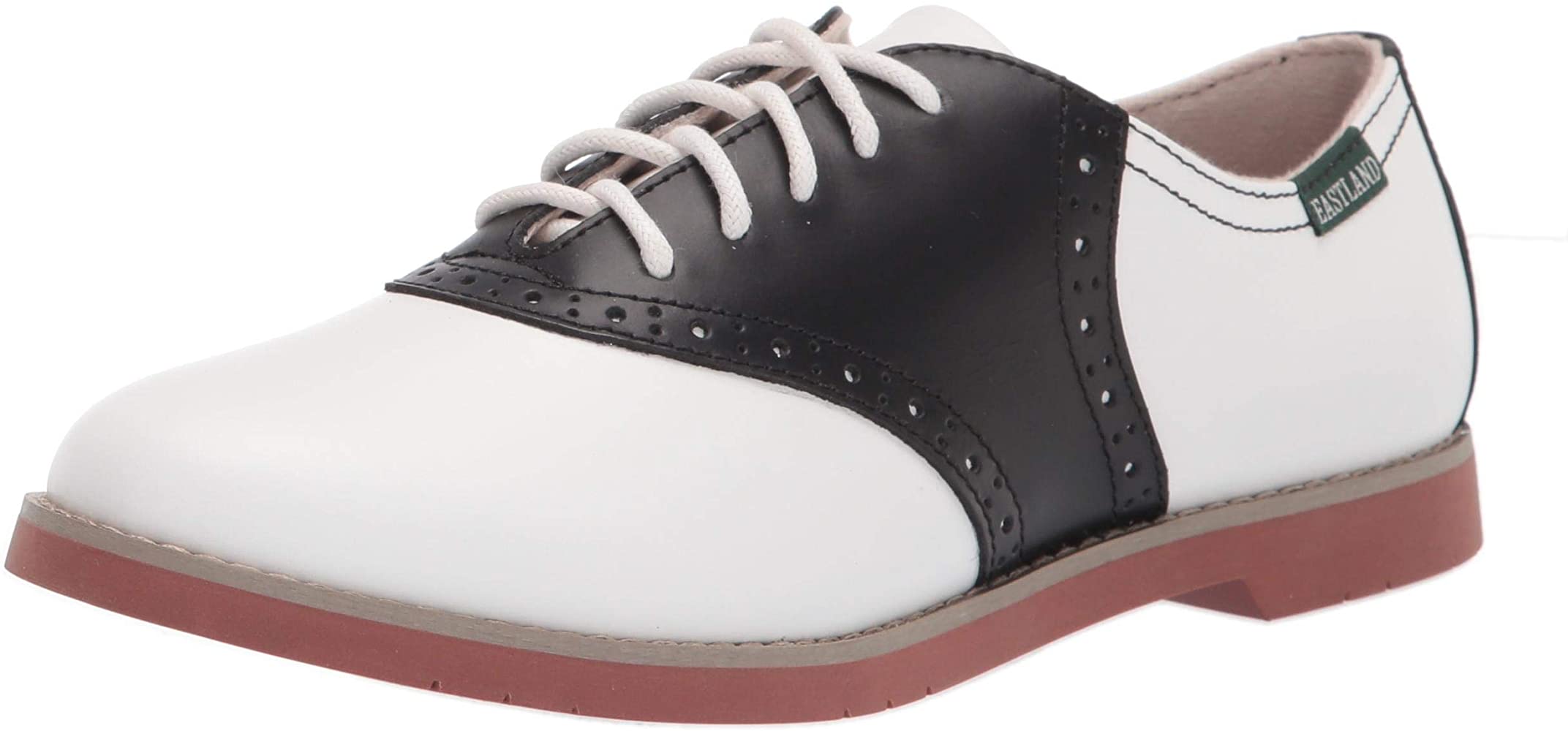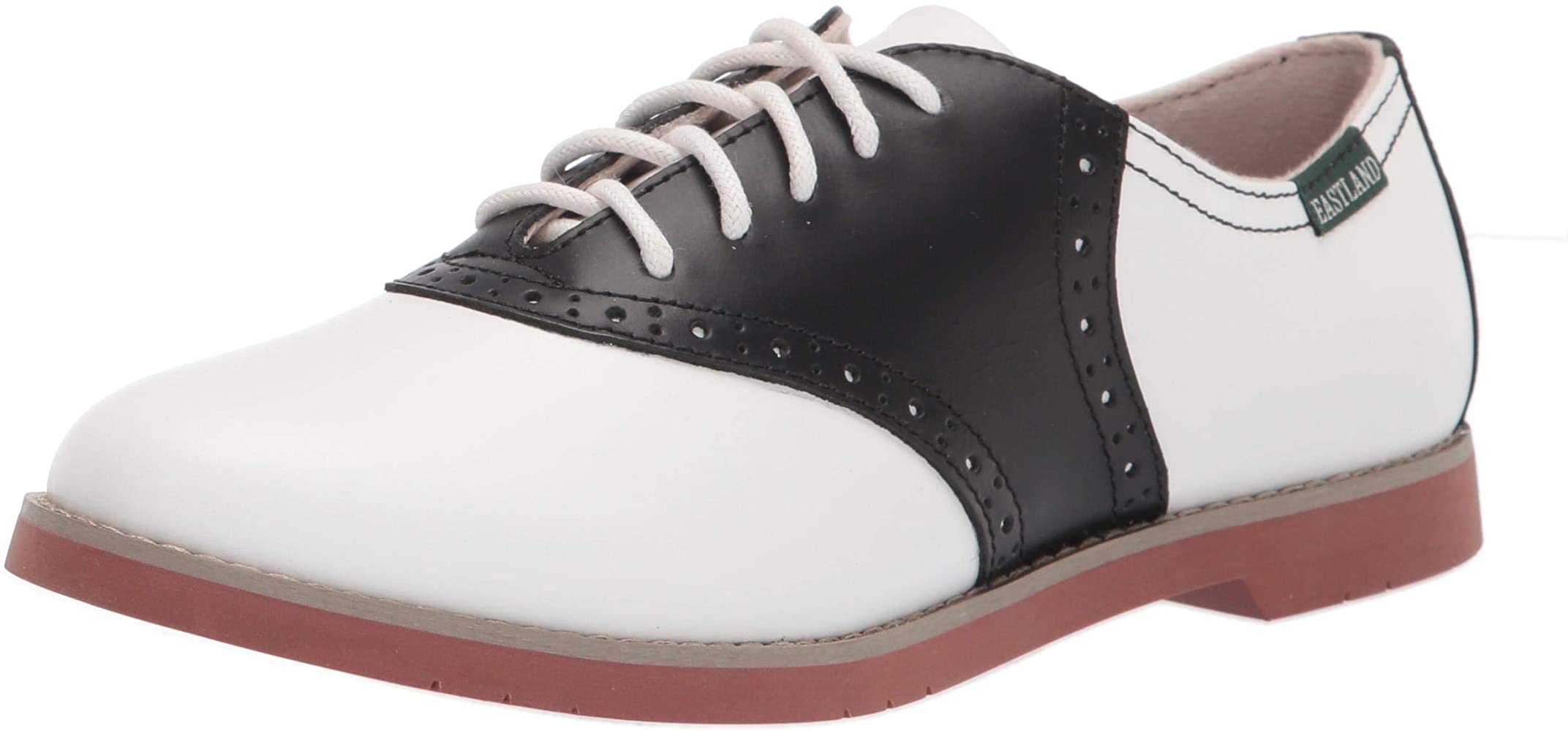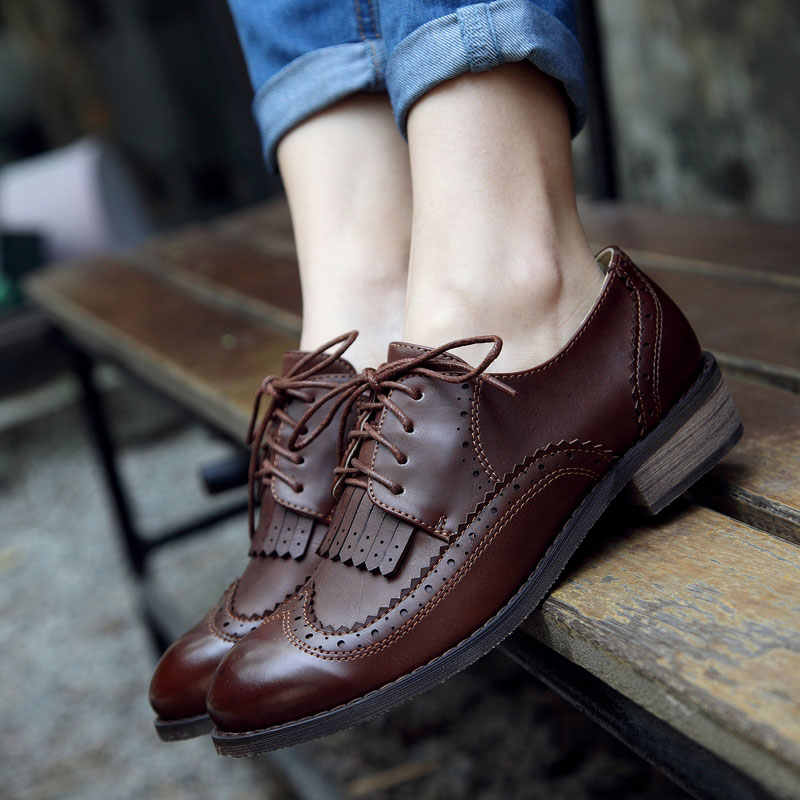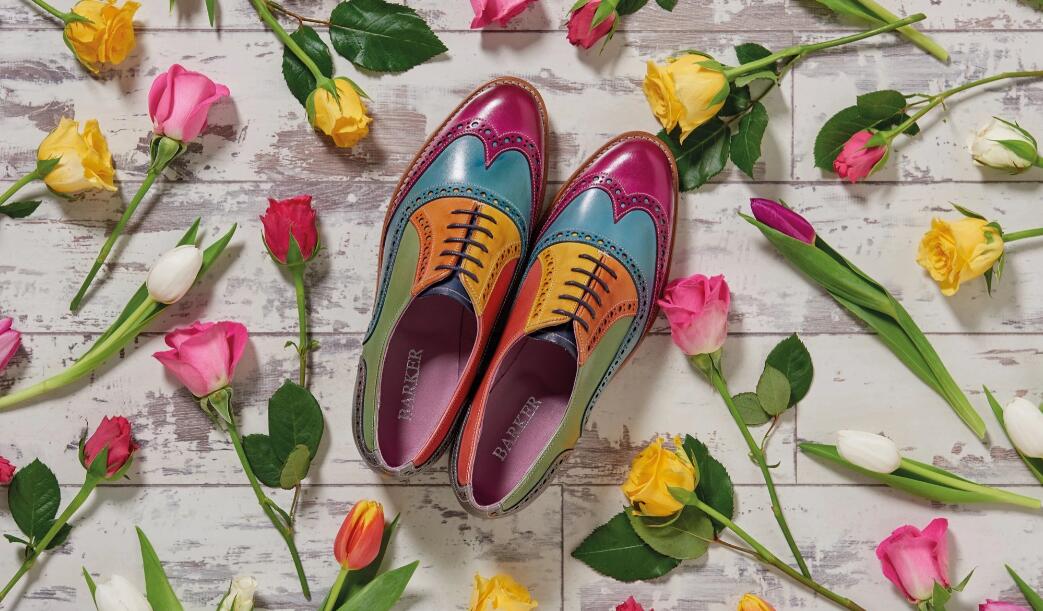 What can you wear with Oxford shoes?
Anything! Skirts, dresses, jeans, pants, dress trousers, shorts, culottes – whatever. After all, up to the 1940's they were pretty much the main shoe style for women and all school-children wore them in the 1960's!
Oxford shoes & wide-leg trousers
And Oxford shoes are the original footwear that was worn by men during the wide-leg trouser fashions in the 1940's! So if you are struggling to find your personal style with wide-leg jeans and pants in general, get a pair of trendy Oxford shoes to achieve the correct balance and a touch of retro authenticity!
Tips to show-off your Oxford shoes
Oxford shoes and brogues with block heels look fantastic with wide-leg trousers
Create a super-trendy look with an oversized gray, camel, brown or beige plaid blazer
Wear you jeans cuffed to show a couple of inches of flesh around your ankles
Wear minimalist jewelry for a simple outfit vibe
Or play up your girly allure wearing eye-catching prints and your usual jewelry
What to Wear with Oxfords for women – Latest trendy Oxford shoes outfits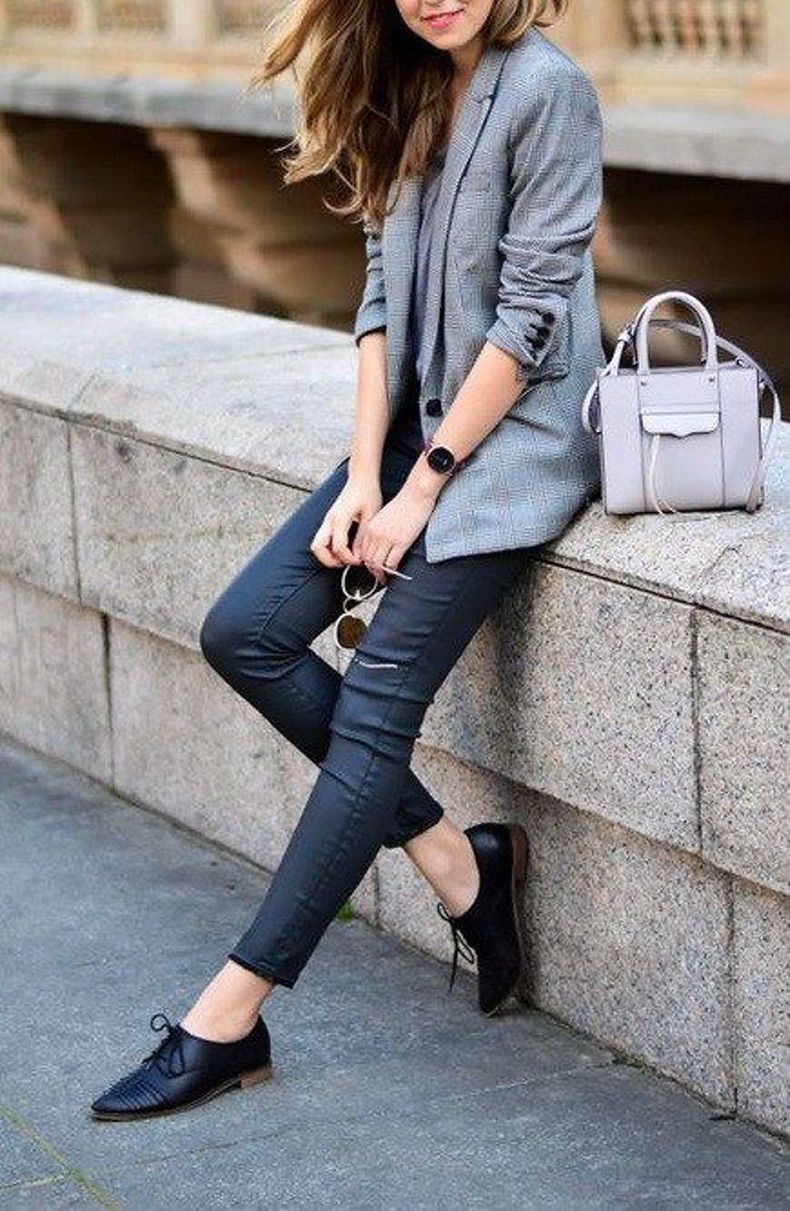 Here are some suggestions to get you into the chic world of smart Oxford shoes:
Black leather Oxford shoes look super-smart and classy with dark-wash narrow jeans and a crisp, white shirt. A thin, brown belt and a patterned neck-scarf worn as a cravat, tucked in at the collar, are perfect to complete this style which may have been borrowed from men, but looks ultra-feminine!
Black slip-on Oxford shoes look super with black socks, and forest-green narrow leg trousers. And you can team up several winter colors in one outfit, with a black jumper and a light-brown coat. Add a gray winter scarf and a black leather shoulder bag so the black shoes, sweater and bag hold the fashionable color scheme neatly together.
And for work wear or shopping, try a pair of low-platform soled Oxford shoes with lace-up fronts. Wear with a black jumper and black skinny, short jeans and make the main part of your outfit a high fashion oversized, gray blazer jacket. Finish off this simple look with a large, white handbag.
And you don't always have to look super-smart; there are plenty of casual Oxford shoes outfits to wear, too. Try black leather Oxfords with a modern, zip fastener curved across the upper, to wear with your frayed blue jeans, and a plain, white tee-shirt. Then add a super-trendy cardigan coat, which reaches right down to your ankles. Choose an oversized, gray-ribbed knit coatigan and you'll look hip and relaxed on the street.
Black lace-up Oxfords always look fabulous with smart-casual, black leather pants, short at the ankle and an oversized pin-stripe charcoal blazer.
And how long is it since we've seen black patent leather shoes! Well there popular again now, at last and set to stay in fashion for a long time. Style a spiffy pair of black patent Oxfords with pink-blush shorts, a white short-sleeved blouse and a softly draping pinky-beige trench coat.
And black patent leather Oxford shoes look so sleek with black skinny jeans, an oversized white tee-shirt and a leopard-print belt. Wear with an oversized, washed, medium-blue denim jacket decorated with pretty pearls.
For a touch of a sporty vibe, wear black Oxfords, with cuffed and loose-fit off-white jogging pants and a dove gray woollen sweater. Top with a loose-fitting off-white coat and a super-trendy, wide-brimmed Fedora hat.
And you can wear an oversized Brown Aviator Jacket with a turtleneck sweater, ankle-length brown jeans and Oxford shoes in winter.
Oxford shoes with summertime outfits
Warm weather Oxford outfits can include blush-pink Oxfords with light-wash jeans, a blue chambray shirt and a cream-white, oversize blazer.
Beige Oxfords look super with pale-wash blue skinny jeans and a blush-beige trench coat.
A graphic tee-shirt can be paired with mid-rise Girlfriend white jeans and gold Oxfords.
If you fancy some cute, preppy outfits, take a black blazer, and add a black-dot, white jumper plus mustard-yellow short-leg trousers and finish off perfectly with burgundy Oxfords.
Gold, pointed-toe Oxford shoes look fabulous with a semi-transparent romper-suit in purple or navy-blue.
White Oxfords with a white, cotton, off-the-shoulder, ruffled top look retro-chic when worn with vivid red, ankle pants.
Dual-colored Oxfords & layered dress outfits
I absolutely love dual-colored Oxford shoes and especially like wearing tan and dark-brown combos. So this outfit shows how layering and color combining can create the sort of fresh looks we're hungry for this year. Start with tan brogues with a black section around the toe. Wear with black, thick tights and a blue shirt-dress with white polka dots, for a fun look, or a patterned loose/pencil skirt. Cover the dress with a fine-knit gray sweater and finish off with a long, warm cardigan-coat in dull purple checks and a black clutch bag. It's a great look that will keep you warm, without you need to be covered up in a heavy coat.
All-black outfits with Oxford shoes
The almost all-black outfit is a good choice for women with classic taste, who want to spend as little time as possible putting their daily ensembles together. If you need a sophisticated, street-wear outfit, wear shiny, golden Oxfords with contrasting black toes with a trendy, leather, pleated, black midi-skirt, black, short socks and a black, boiled-wool, long, bomber-jacket. Wear a deep purple, dark green, burnt-orange or beige fine-knit sweater underneath.
Oxford shoes, dinner parties & formal dates
For a special event, you can put together a chic but simple look with Oxford shoes and a brocade evening jacket over black skinny jeans or black velvet trousers. Starting with gorgeous forest-green, slip-on Oxford shoes, with a decorative double-buckle on one side immediately sets the classy vibe. The black jeans are hemmed above the ankle to show some flesh between jeans and shoes. And you need to add a long blazer jacket in green and gold brocade, over a fine-knit round necked jumper. If possible, carry a forest-green shoulder bag or a black bag and you'll look gorgeous for a cocktail, drinks or dinner party!
I hope you've found some exciting inspiration in these new outfit ideas for Oxford shoes! This year's fashion houses have cut-back their fashion seasons to two, instead of the previous four-season model. But they have certainly offered us a huge array of new styles, which takes time to integrate into our personal wardrobes. So the more guidance we can offer you, the better your own fashion shows will be! Subscribe to get more fashion tips on herstylecode.com!