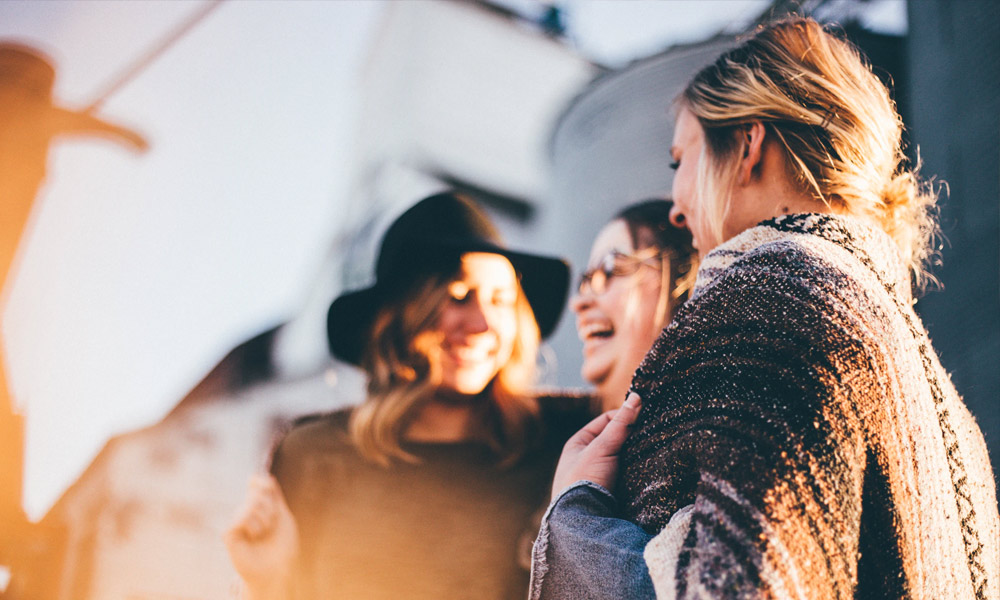 Reality is on the horizon meaning we can go back to our party animal selves and enjoy a night out with our friends. However, like many of us, you have probably forgotten what is acceptable to wear in a bar, club, or even restaurant. Here are some outfit ideas that you should consider for your Saturday night out.
1. Off-shoulder dress
We shall kick it off with the off-the-shoulder dress as these can be worn formally and when you are on a night out with the girls. These are great in restaurants, bars, and nightclubs and are great with both high heels and your flat shoes. It just depends on what you prefer, fashion or your comfiness for the night?
If you are not going to be staying out for too long then heels will be a great addition to this outfit with some hoop earrings. If hoop earrings are a bit too much for you then go with your stud earrings as these can go with any outfit that you wear.
Now, you can go with any handbag you prefer for this outfit but we suggest a large purse that you carry around with you. Make sure it is big enough to carry your phone, keys, and money you need for the night out. Including your lipstick in case you need a top-up because you left half of it on that wine glass.
2. Blazer
Blazers are perfect if it is too cold for your off-the-shoulder dress and they look just as good as well as being formal. Ladies, blazers are not just for the office only. They are for you to look stylish and drop-dead gorgeous when the sun sets and your true self comes out.
Blazers are very flexible with other items of clothing as well so it just depends what you fancy wearing on the day. For example, a beautiful white blazer can look amazing with those black leather pants that you bought during the lockdown. Maybe even try a black blazer with a short denim skirt as this is another great combination.
This outfit tends to be a very classy one so you might not want to go over the top with your jewellery but adding a bit of jewellery will certainly not harm the outfit.
3. Crop tops
Girls, it is time to show off those abs that you have been working on throughout lockdown because you had nothing else better to do. Boredom struck hard whilst we were locked in our homes for several months so the at-home workouts were great for keeping many of us sane and entertained.
Crop tops are not only great for wearing with literally anything but you can also wear them in multiple ways. You do not have to show your midriff if you are not comfortable in doing so. You can wear them however you want and if you are not confident in showing your stomach then pull those jeans or pants up.
You should be comfortable in whatever you wear and what you feel positive about yourself anyway. Another thing, you should never be afraid about what other people think and feel about you. It is all about how you think and feel about the outfit.
So, get that crop top out and put it with your favorite pair of jeans or skirt and show off that figure. The best thing about crop tops? They can also go very well with a blazer so maybe that is something else that you can consider.
4. The white top and black shorts combo
Simple yet so effective with wherever you are going out, something that probably would not be often worn in a restaurant though. This colour combination can be reversed as well, it just depends on what you have in your wardrobe really.
If you do not fancy black shorts then a black skirt can go look really good on you as well. Once again, it is just down to your personal preference and what would look best in the bar/ club that you are going out to with your friends.
This outfit is great for your earrings, rings, and bracelets so whatever you have then get it on as it is already lacking a bit of flash anyways so feel free to add to it. The footwear you put on with it can also be extremely flexible so try different shoes or heels on to see what looks best in that vertical mirror.
5. Open-back tops
Now, this top is most definitely for the warmer weather however it looks brilliant in both clubs, bars, and your posh restaurants. These go really well with both your jeans and your skirts so feel free to explore the several options you have in your wardrobe and give it a twirl in front of the mirror.
It does not have to be an open-back top. They can also be a dress which looks beautiful when you are out and about. Remember, a dress is something more formal so do not wear your expensive dress to the nightclubs as it can soon get ruined.
Open-back tops are a great way to show off your tan or back tattoos if you have them. If you do not have a natural tan then get one of the girls to do your fake tan for your back to make sure it is blended in properly and not too dark.
6. Leather pants
I am sure like many of us, you decided to give in and treat yourself to some leather pants or a leather skirt but never got round to wearing it because of lockdown. Well, lockdown is very close to finishing and it is time to flaunt those leather pants off and get your dancing heels on.
These are so versatile with whatever you want to wear, no wonder they are in fashion. To be honest, why did they ever go out of fashion? Not only do they go with anything you wear but they look incredible as well. Not to mention they show off those legs of yours as well.
Leather pants look great with heels as well as flats and if you really want to turn the guy's heads. Put on some red heels with them to show off your painted toenails. Make not only the guys go "wow" but also the ladies and give off the attitude that girls, really run the world.
7. Last but not least, pants/ trousers
This blog is to explore all the different ways that girls are gonna look good on a Saturday night out. So there is one piece of clothing that we cannot forget which is pants. Pants are great and there are multiple styles out there that can suit every girl's personality.
Firstly, we have got the wide-legged pants that are more for your formal occasions as these tend to be on the expensive side. If they are expensive then the last thing you want to do is ruin them. These go well with long or short sleeve tops so you have got options with these.
Then we have got the flares. These are not only great and unique but they are also incredibly comfy as well. They are also something that you could consider for casual wear because they are not too dressy.
Finally, the wide waistband trousers. Put some heels on with these as well as an off-the-shoulder top and you will make everybody stop and stare at you. There are obviously plenty more variations of trousers and pants out there but these are the ones that we recommend you wear to look gorgeous.
Conclusion
There you have it ladies, multiple ways that you can choose from to look gorgeous with the rest of the girls. No matter what the weather is, style yourself to how you look best because you are likely to be indoors anyway. Soon, we will be back flying over those deep blue seas and walking across those golden sands in our jewel bikini. But for now, flaunt your stuff back at home and show everyone what they have been missing.