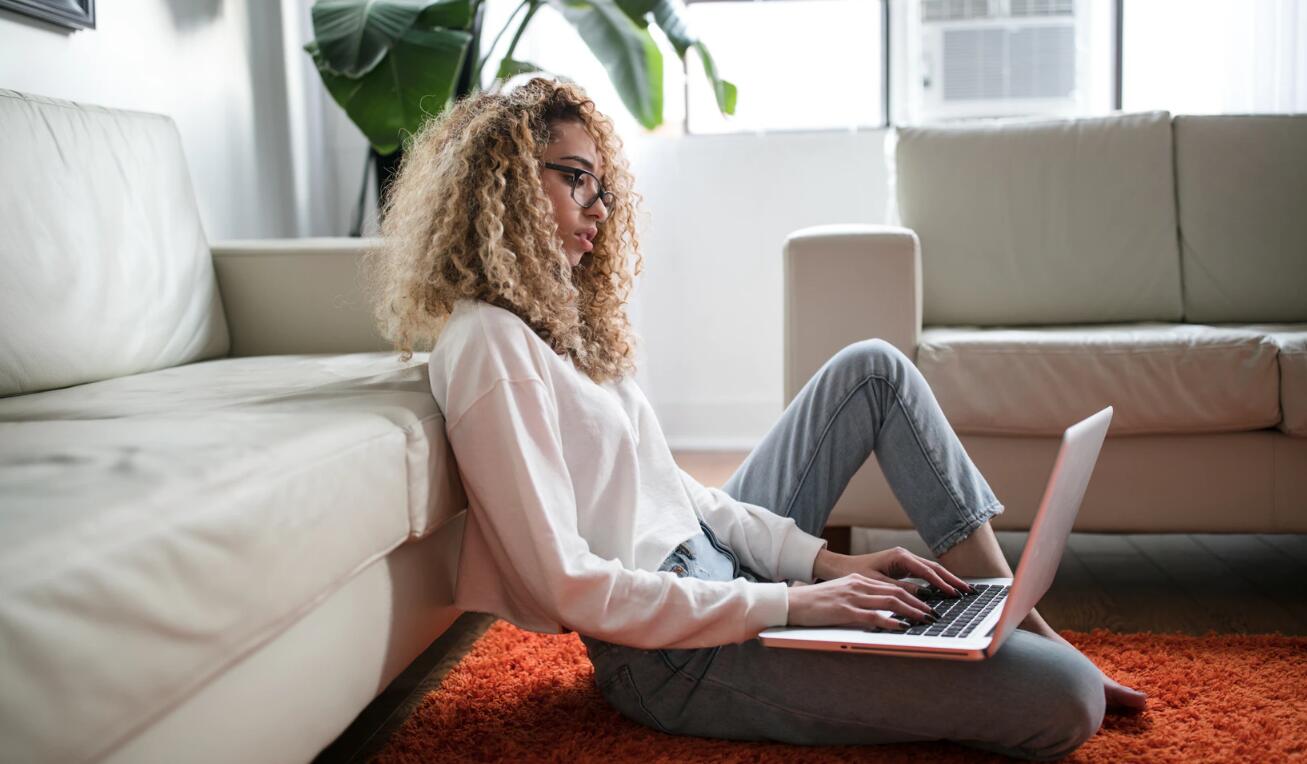 Whether you are a remote worker every day or Covid-19 has you with a different daily routine, chances are we have all found ourselves on one zoom call or another. While we have had to adjust many aspects of our lives, remote working comes with some perks and some challenges. One of those being trying to figure out how to dress.
There is a trick of the trade to remote working attire. While we always want to look professional, it would be completely absurd to wear a complete suit in your own home! Instead, we take tips from both the professional and comfort side. With style items like designer rimless glasses, yoga pants, and comfy blouses is what remote work style is all about.
Remote Work Attire 101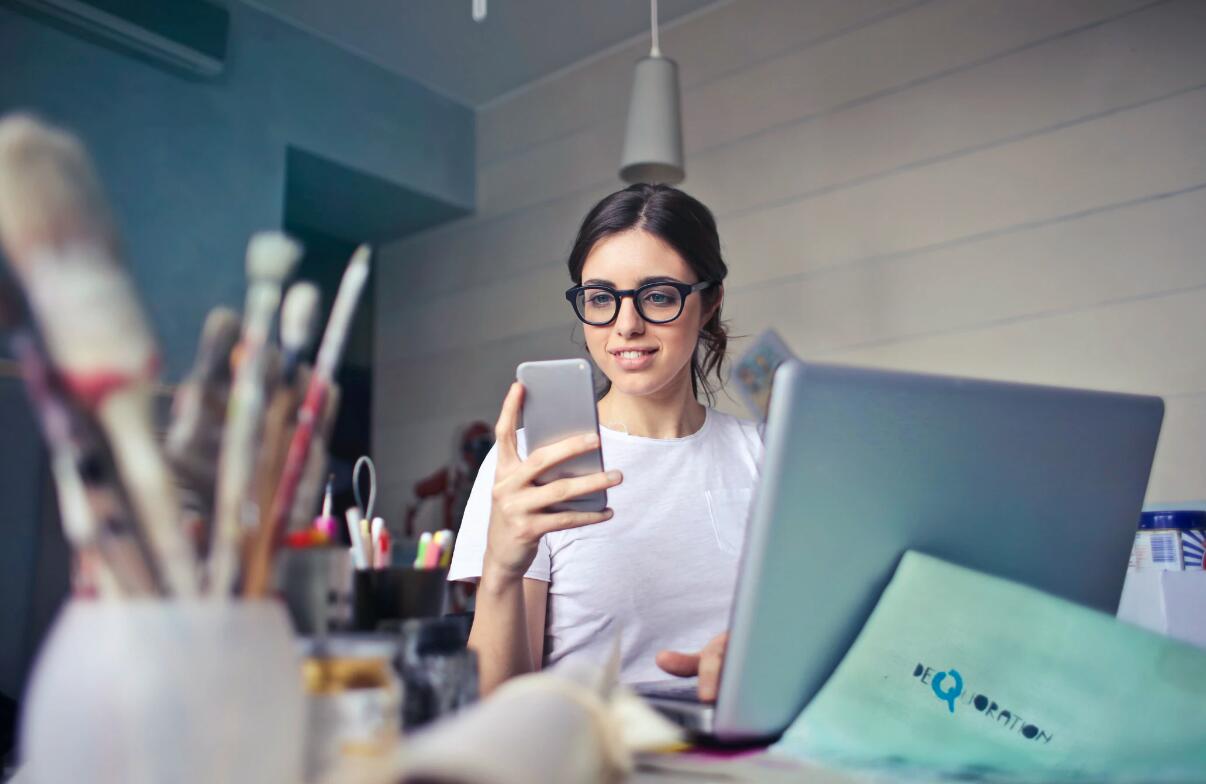 The most important thing to remember when deciding how to dress for remote work is to keep your workday in mind. If you know you will be having meetings, it is important to consider whether you will be on camera. If that is the case it is important to try and look just as presentable as you do in the office.
For example, if you own a gym, then gym attire would be great for online meetings you conduct via video camera. If you own a law firm, you likely want to wear more conservative attire with modest clothes, maybe designer rimless glasses, and combed hair.
While this is a general rule of thumb for your makeup, hair, and top attire, you do have a bit of wiggle room when it comes to your bottoms. There are plenty of comfy options that you can pair with a more put together top, but we do advise only wearing clothes you would wear outside.
Pajama pants or boxers may feel safe to wear but you never know if you will need to stand up during the call. Maybe to chase a dog out of the room or present a presentation on a project you worked on.
For that reason, we have come up with a few of our favorite styles that you can comfortably wear at home while not being worried about your long johns showing up on camera.
The Productive Yoga
Yoga clothes are naturally comfortable. They are designed to allow for plenty of movement, breathable material, and also work as athleisure wear so you can wear it in the yoga studio or out on a grocery run.
If you work in a traditional office that requires business casual attire, try to go for yoga attire that can easily be work outside of a studio. Avoid top straps that show your shoulders or have too sheer material. If you do have your shoulders show, you can wear a kimono, blazer, or cardigan over your top to make it look more professional. Just be sure your sports bra doesn't show!
The Big Softy
Athleisure wear is not the only option when it comes to remote worker attire. There are plenty of clothes that sit in between pajamas and athletic clothes. Where the materials may fit snug or operate like athletic clothes, but the material is soft like pajamas. This makes it comfortable in both feel and wear.
These items come in skirts, pants, shorts, tops, and sweaters making it easy to fill your wardrobe with all sorts of great items for your workdays!
Grooming
Remote workers are diligent about their calendar for many reasons. One of those being wanting to know if they will find themselves in a meeting that day! If you do have a meeting, especially a meeting with a client or customer, it is clearly important to make sure you look presentable. This looks different for everyone.
Maybe you like wearing makeup, styling your hair, or wearing jewelry. No matter how you groom it is still important to keep up good hygiene like brushing your hair, teeth, and cleaning your face.
You can take this up a notch by dressing up some of your athleisure wear with some fun jewelry, makeup, or designer prescription glasses.
Video Background
If you are finding that remote work is going to be a long term gig, it is going to be important to put some time and care into the background of your workspace. When you log onto your online meeting, what will people see? Will it be loads of laundry or dirty dishes in the background? Will unsuspecting family members accidentally walk in and interrupt your call?
Your location appearance is just as important as your physical appearance. So be sure to take some time and make sure it is work appropriate. Avoid taking calls from the bed, no matter how tempting it can be at the beginning of remote working. Make sure the background has a clean setup with no distractions that may appear.
Lighting
If you have ever tried to take a selfie (which is likely all of us!) you know how important good lighting is. Bad lighting can easily make you look tired, washed out, or like you work in a cave. Try to incorporate some good lighting to your workspace. The best way to do this is to situate your desk in front of some natural light. This way the natural light flows from behind the camera and onto your face. This prevents glares or awkward shading, always presenting you and your new remote working outfit in the best light!
If you are a new remote worker, welcome! Remote work can be a fun way to balance your work and home life. While the current circumstances may make that hard to see, there are some perks you can thoroughly enjoy right now. One of those is clearly attire. No longer worry about your heels hurting your aching feet or suit pants that feel a bit snug after lunch. Just enjoy some casual attire while appearing completely work appropriate throughout the day.
Find more latest fashion tips on Herstylecode.com