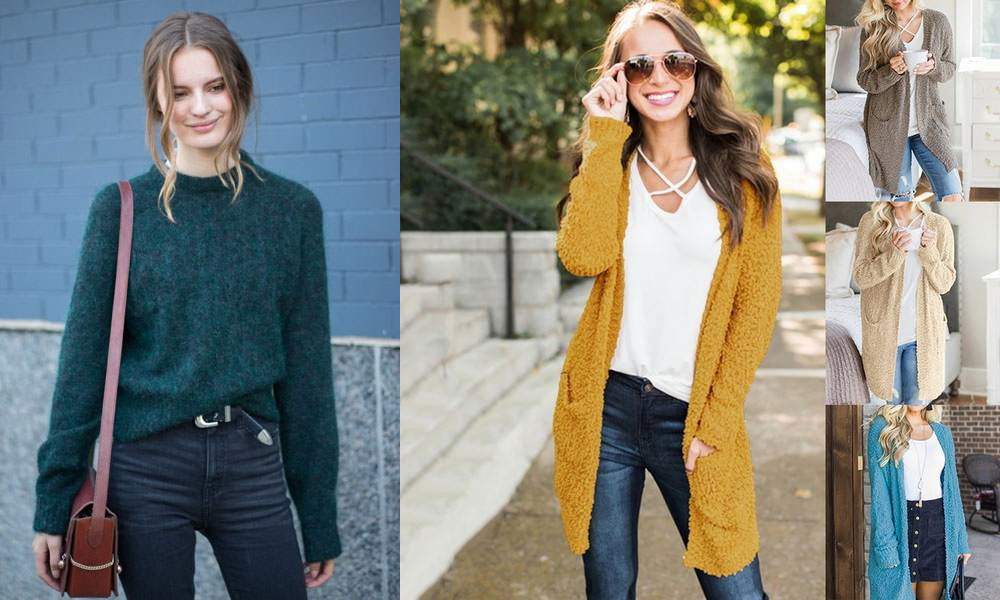 There are many things to be excited about when the fall season is in full swing: Halloween, hot apple cider, pumpkin spice-flavored everything, college football, and the list goes on and on. Arguably one of the best parts about the cool weather autumn brings is the chance to wear sweaters as often as you want. And let's face it, you're probably tempted to wear them every single day. Sweater weather is eagerly awaited all year long by thousands of women worldwide for good reason. Sweaters are comfortable, cozy, and trendy, too. Plus, it's incredibly easy to put together outfits that include sweaters. You can pair virtually anything with a cute sweater to create an Insta post-worthy outfit.
As wonderful as sweaters are (and they are awesome), they don't have quite enough magic to sustain your outfits through the entire season of fall (and winter, too). You've got to switch it up a little to keep your daily wardrobe choices from getting noticeably redundant. You can create outfits that look very different from one another just by wearing sweaters that don't look too alike. There are countless trendy sweater styles on the current market that you can take advantage of to add some diversity to your sweater wardrobe this fall.
1. Oversized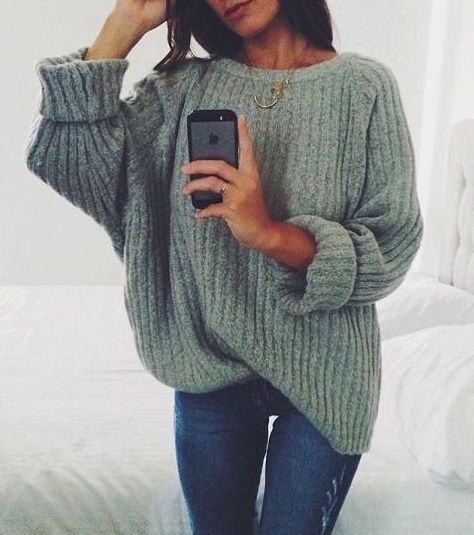 If you're searching for ultimate comfort in the world of sweaters, an oversized sweater is exactly what you need. Oversized sweaters are one of the most casual and comfortable sweater styles. Having one of these sweaters in your closet You definitely shouldn't wear a giant sweater into your office on a workday, but outfits that include this sweater style are cute for casual shopping trips, meeting friends at a coffee shop, or any other activity where extremely casual attire is acceptable and expected.
When you wear an oversized sweater, you run the risk of looking shapeless or sloppy. Depending on the occasion you wear this style of sweater, this might not matter very much. If you want to look a bit more put-together, though, pair your oversized sweater with slim, dark jeans or black leggings and slim boots to emphasize your body shape and balance out your look. Also, try to buy a sweater that is meant to be oversized, not just one that is two or three sizes too big for you. Intentionally oversized sweaters will fit much more naturally and look less awkward or bulky.
2. Chunky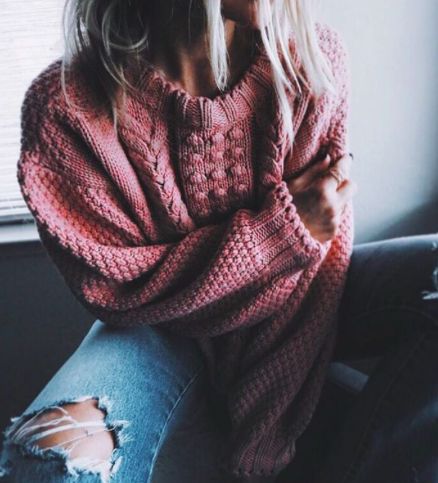 There is something so peaceful and comforting about a chunky knit sweater. Chunky sweaters are very warm and ideal for days when fall feels more like winter.
The only problem with chunky sweaters is that they have the potential to make you look shapeless or cause your bust and midsection to appear larger than they really are. You can easily counteract these effects by pairing your sweater with distressed skinny jeans and mid-calf boots to balance out your look.
3. Sweaterdress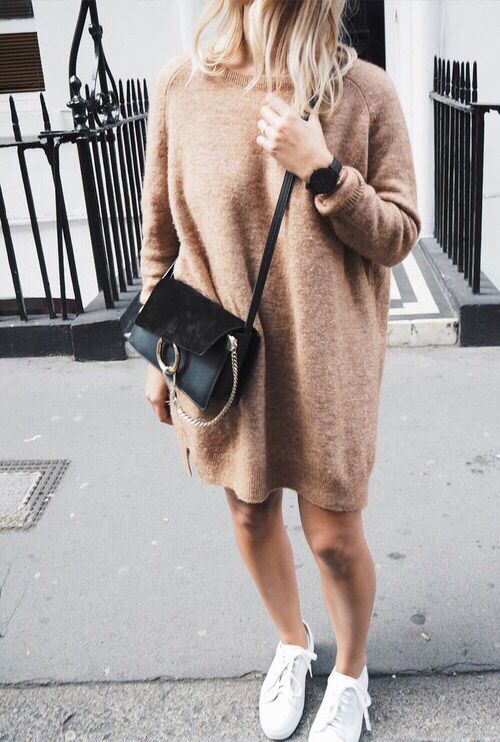 Yes, sweaters come in dress form, too. While sweaterdresses might not be quite as comfy and carefree as regular sweaters, they put a fun twist on standard sweater style and can be worn to a wider range of events and activities. With the right shoes, you can even wear a sweater dress to work events or certain parties.
Most sweaterdresses fit tightly, like body-con dresses. However, their thin knit construction gives these dresses more texture than other body-con styles, which helps them smooth out your curves and creates a slimming effect. Sweaterdresses are perfect for finicky fall weather that jumps between warm and cool; they keep you feeling cozy without being stifling.
4. Fisherman Style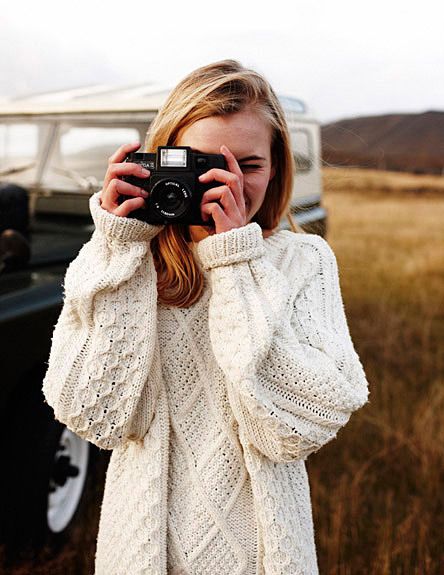 The word "fisherman" might not make you think of the trendiest outfit you've ever seen, but fisherman style sweaters will change your mind. These sweaters have a unique, thick diamond-patterned knit that adds interest and texture.
Fisherman sweaters are a great option for you if you're looking for a new sweater style to add to your collection that is still neutral and versatile. You can buy fisherman sweaters in any color or pattern that normal sweaters come in, including many neutral shades. The unique knit of fisherman sweaters transforms what could have been a boring sweater into an instant eye-catcher.
5. Turtleneck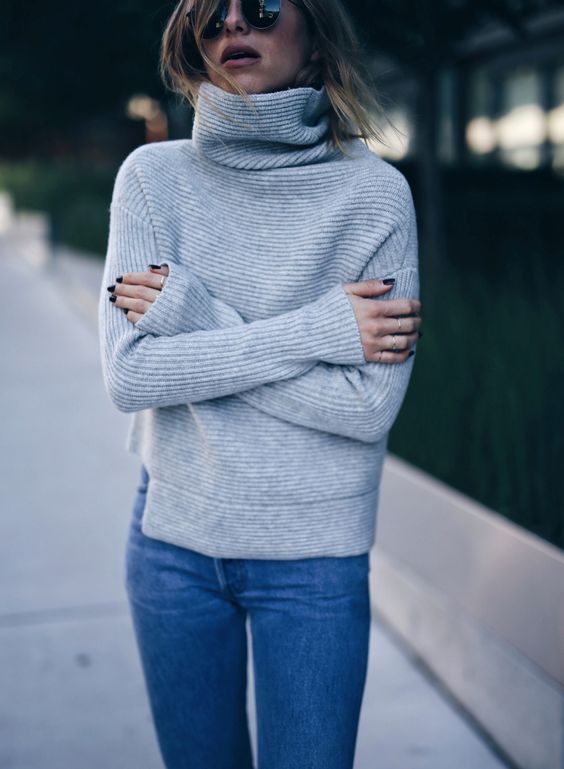 The neck of your sweater makes more of a difference in the whole sweater's overall appearance than you might expect. Turtleneck sweaters are just regular sweaters that rise up a little bit higher on your neck. Some turtleneck sweaters with a thinner knit just feature a fold of fabric around the neck, similar to a shirt collar. Other turtlenecks have a chunkier knit and a thicker, more pronounced cowl neck or swoop neck.
Turtleneck sweaters are cute, quirky, and keep you warm without a scarf. They also help your neck appear longer and thinner and certain turtleneck styles make your bust look bigger as well. These sweaters are a great choice when you're trying to diversify your wardrobe; the neck of the sweater is a strong focal point that makes the entire sweater into a unique and memorable piece.
6. Thin Knit

Thin knit sweaters are great because they are extremely versatile pieces. There are countless different ways you can wear a thin knit sweater, even if you just have one in your closet.
Layering is your friend when it comes to thin knit sweaters. You can transform the exact same sweater into several completely different outfits just by pairing it with various layers. Try layering a thin knit sweater over a collared shirt for a more professional finish. Or, throw a cardigan on over your sweater to stay warm and add interest to your outfit by introducing new colors and textures.
7. Cropped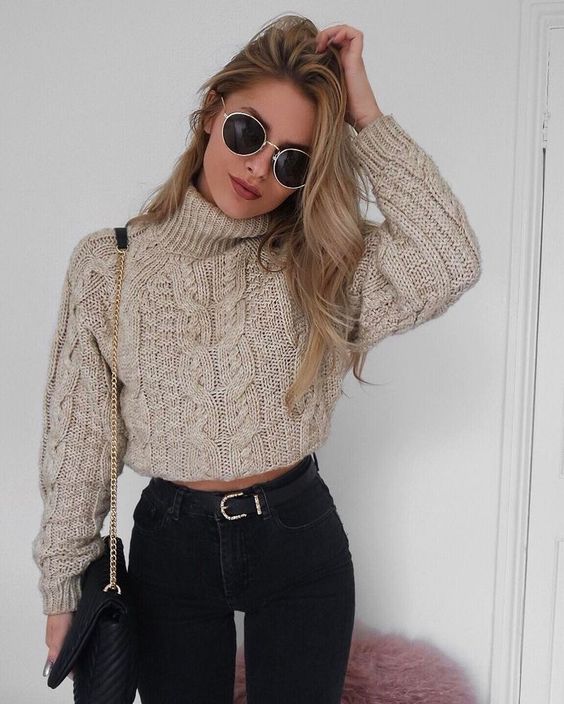 High-waisted bottoms seem to be easier to find than mid- or low-rise these days. Cropped sweaters have developed to be paired with the high-waisted pieces in your closet in order to combat the excess bulkiness that a full-length sweater would create.
Cropped sweaters are cute and flirty. Pair them with high-interest bottoms, like a high-waisted skirt or distressed high-waisted jeans to avoid looking top-heavy.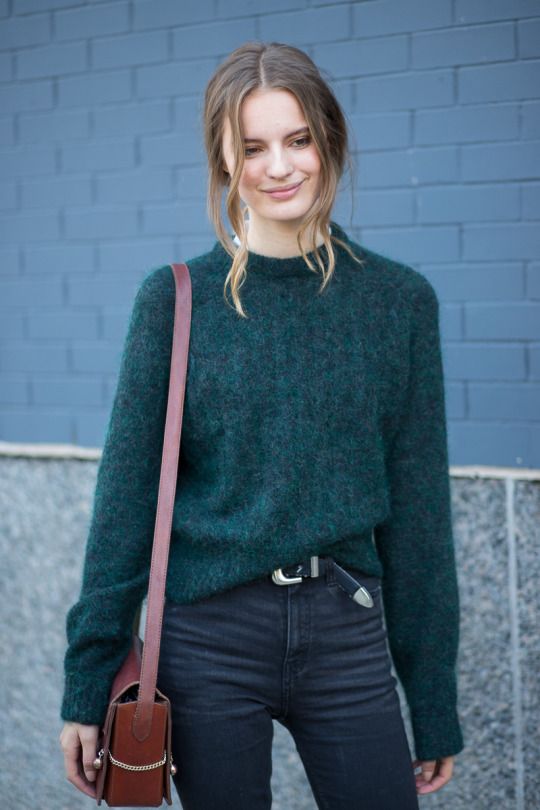 Most people have a specific image in mind when they think of a sweater, but sweaters are definitely not all the same. There are countless sweater styles, and the styles mentioned in this post are just a few possible options that are most closely in line with current trends. Consider adding some of these styles to your collection to mix up and refresh your fall wardrobe this year.