Outfits
40 Chic Sweater Outfit Ideas For Fall/Winter – Outfits with Sweater
Brisk air means that your favorite sweater is ready to come out of the wardrobe. If you love wearing warm and cozy outfits, you are probably thrilled that the time to do so is finally here. Sweaters range in so many styles and options and can be mixed and matched to make so many different looks. From the sportiest to the girliest of girls, it's hard to deny that these are one of the most amazing pieces of clothing for the fall, winter, and even early spring. Since they get to be worn most of the year, it's best to have a lot of options.
Whether it is your trendiest sweater or your oldest, you have many choices to look your best in the cold weather. Add some bright accessories for one look, or tone it down with leggings and boots for a laid back style. Pair your favorite jeans with it and throw on a stylish scarf. For all the outfits that will keep you looking hot despite the cold air, check out this list of sweater combinations. We've gathered the best in every style. You'll be thrilled to find cute new options you love.
1. Black Turtleneck Sweater and Boots Outfit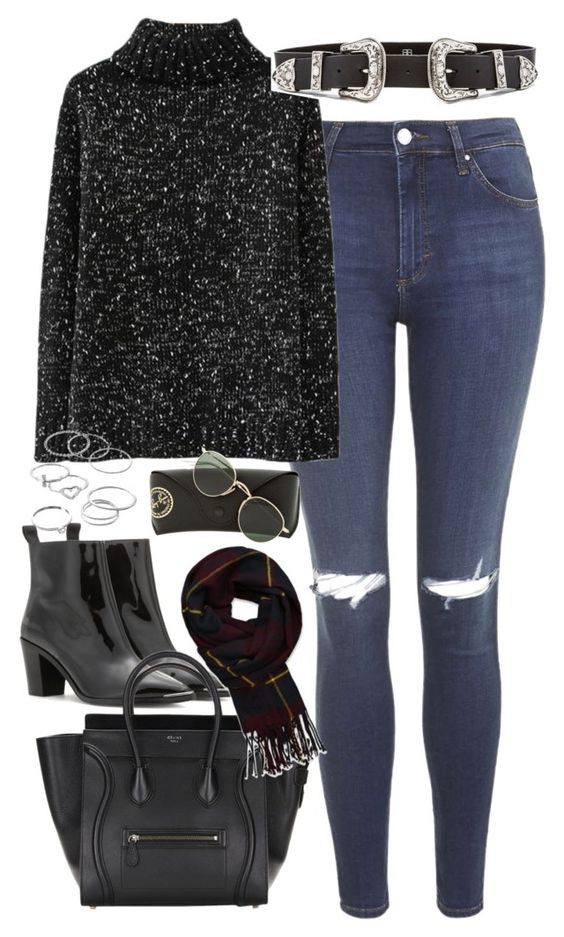 Even a plain black sweater can come to life with the right accessories. Pair matching black boots and a black handbag with jeans and silver jewelry. Throw on a cute scarf to complete your outfit.