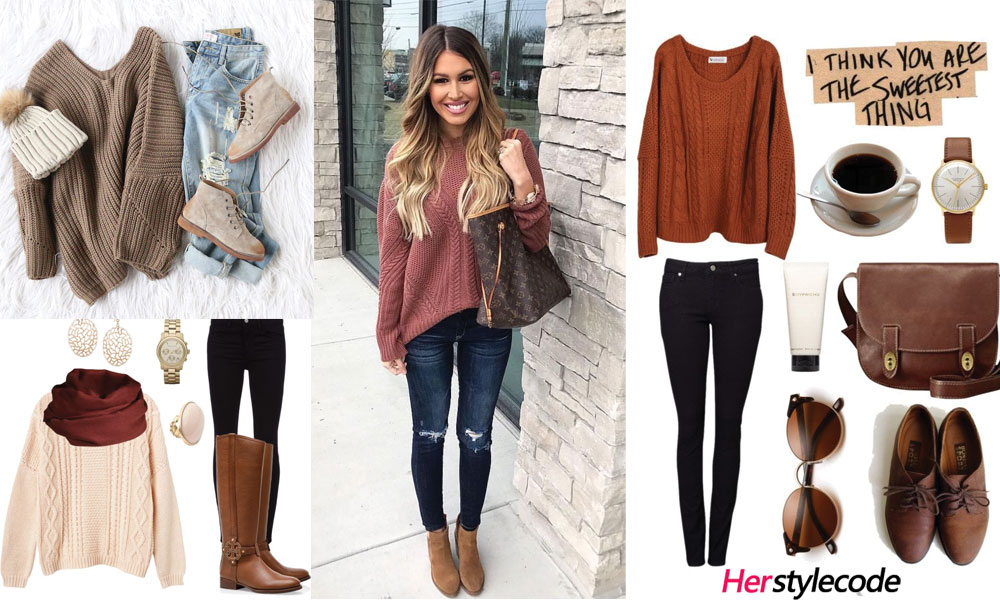 Brisk air means that your favorite sweater is ready to come out of the wardrobe. If you love wearing warm and cozy outfits, you are probably thrilled that the time to do so is finally here. Sweaters range in so many styles and options and can be mixed and matched to make so many different looks. From the sportiest to the girliest of girls, it's hard to deny that these are one of the most amazing pieces of clothing for the fall, winter, and even early spring. Since they get to be worn most of the year, it's best to have a lot of options.
Whether it is your trendiest sweater or your oldest, you have many choices to look your best in the cold weather. Add some bright accessories for one look, or tone it down with leggings and boots for a laid back style. Pair your favorite jeans with it and throw on a stylish scarf. For all the outfits that will keep you looking hot despite the cold air, check out this list of sweater combinations. We've gathered the best in every style. You'll be thrilled to find cute new options you love.
1. Black Turtleneck Sweater and Boots Outfit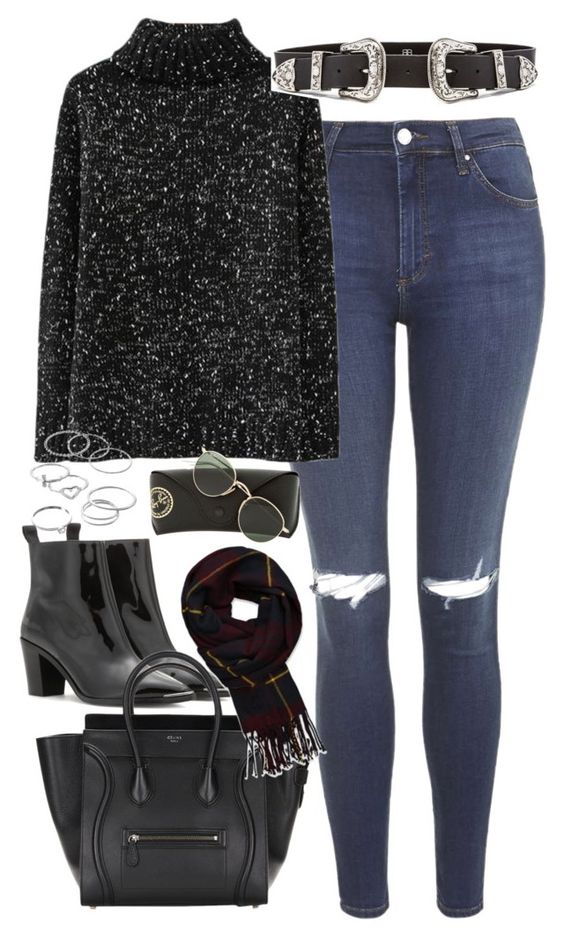 Even a plain black sweater can come to life with the right accessories. Pair matching black boots and a black handbag with jeans and silver jewelry. Throw on a cute scarf to complete your outfit.
2. Cable Knit Sweater and Sweater Jacket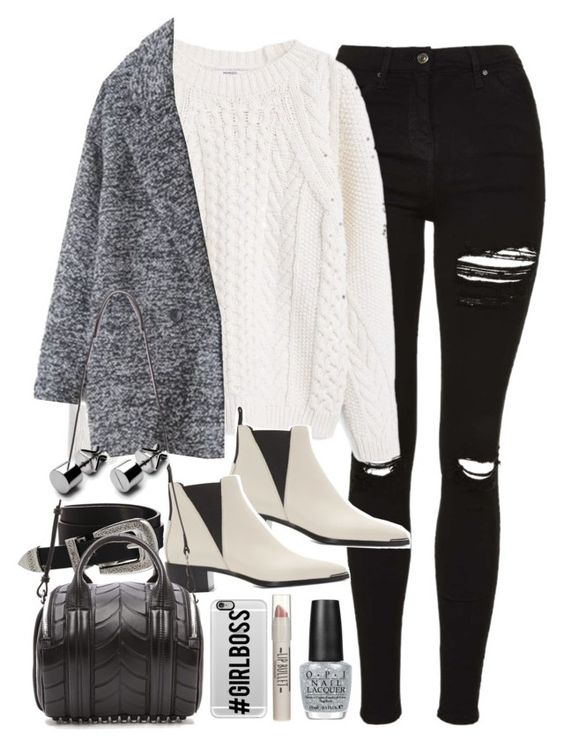 Wearing layers is a sure way to stay warm in the fall and winter. Bundle up with a cable knit sweater and put on a wrap around overtop for a hot look in more than one way.
3. Cropped Sweater and High Waisted Jeans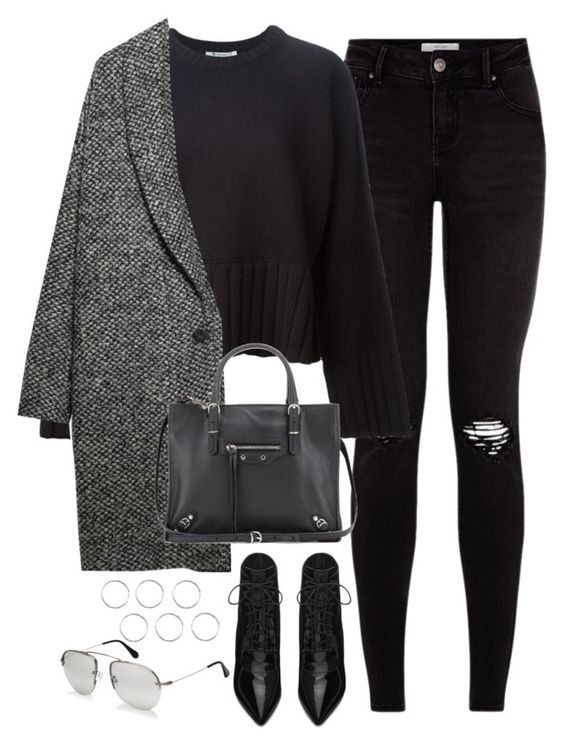 Crop tops and high waisted shorts were a hit this spring and summer, so why shouldn't that look keep up with the seasons? Pull on a wool pea coat over your cropped shirt for extra warmth.
4. Neutral Tones- Turtleneck and Beret Outfit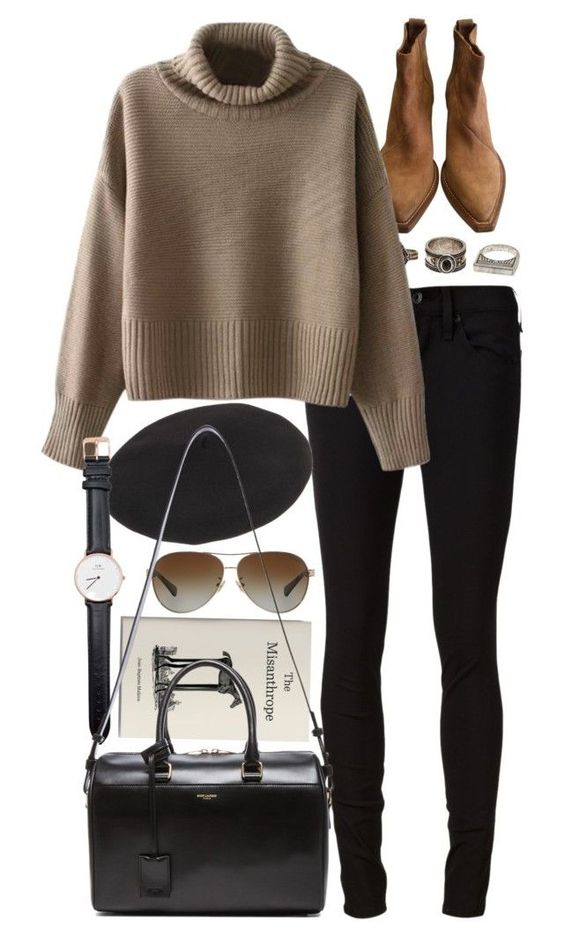 A cute beret may feel hard to pull off. For an easy look, go with neutral colors and classic styles. A turtleneck and plain pants make this outfit stylish for everyone.
5. Striped Cardigan and Scarf Outfit Idea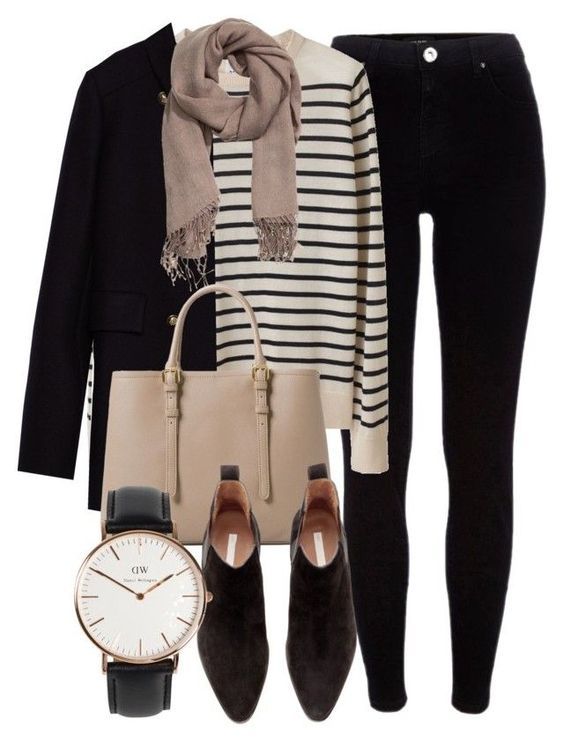 Those same pants can later be worn with a neutral striped cardigan and boots. Pair together two or three neutral tones to break up the look without going overboard.
6.Button Up Shirt and Loose Sweater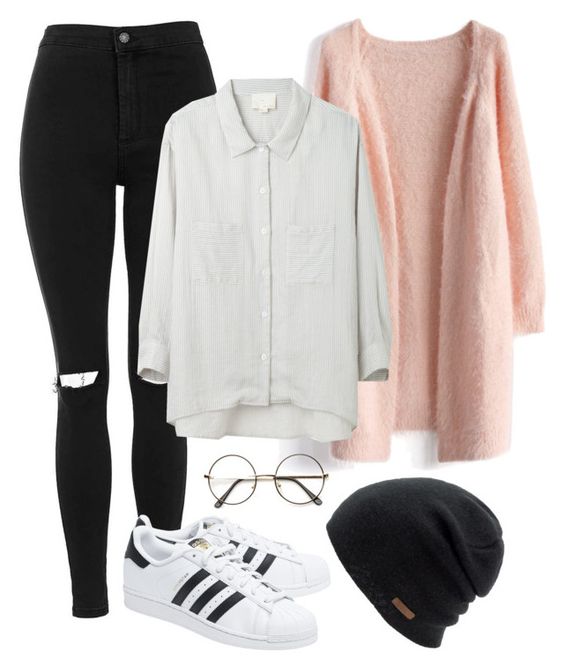 Mix together pieces for an eclectic look. A pair of sneakers and beanie give off a sporty look while a pink sweater adds a feminine touch. A plain button up and glasses give off a smart vibe for a truly cute and diverse outfit choice.
7. Off the Shoulder Sweater and Check Patterned Skirt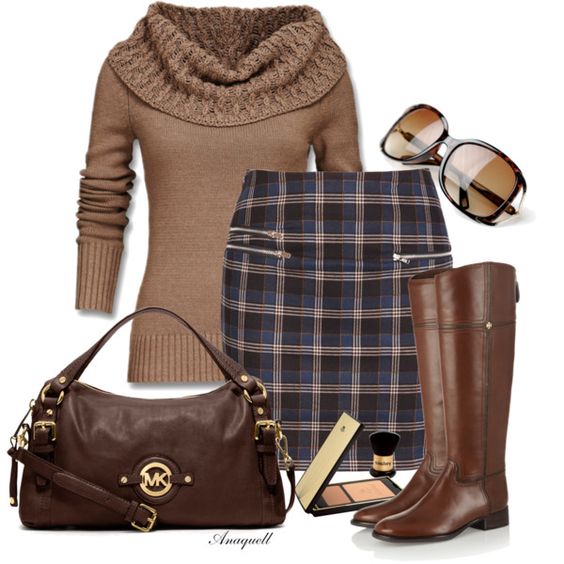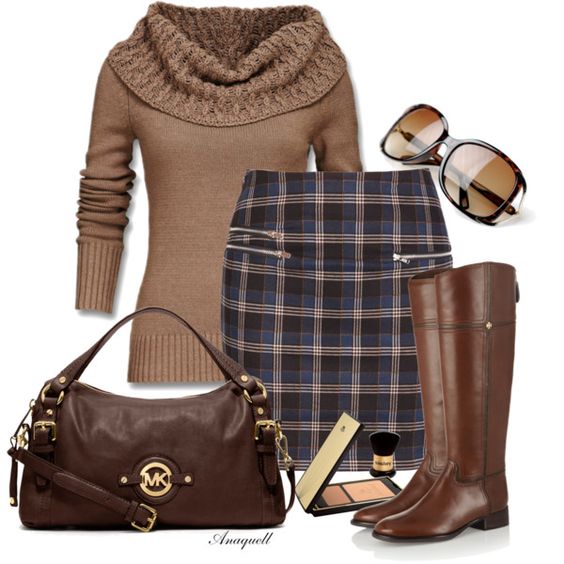 For a more professional vibe, give a checkered skirt a chance with a trendy off the shoulder sweater. Add some knee high boots to keep on the modern look and leave makeup simple to help your outfit really stand out.
8. Comfy Messy Bun and Leggings Outfit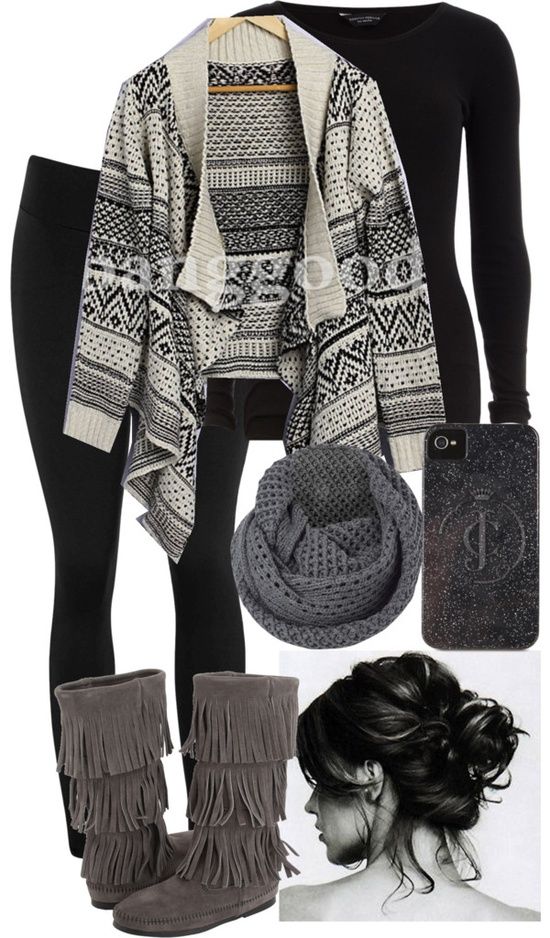 Black leggings with a matching top can be toned down with a patterned sweater and neutral colored boots. Just because the color is plain doesn't mean the look is. These fringed boots are the perfect example. You'll look good and stay comfy all day.
9. Light Knit Sweater and Jeans Outfit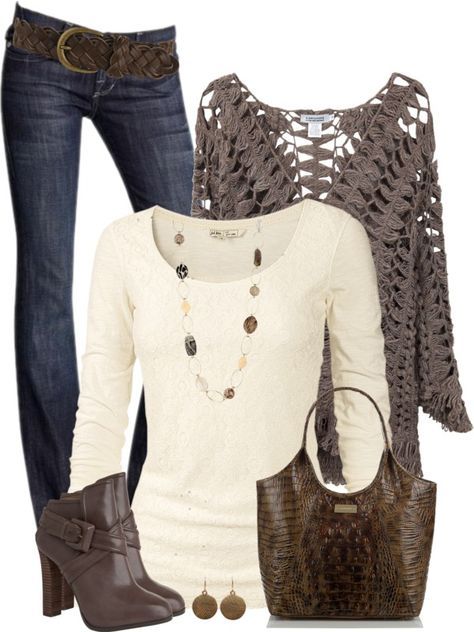 This look would be cute for almost every occasion. Change out the high heels for flat boots during school and change back after for an adorable look you can head to the mall in or to a fall festival.
10. Girl Sweater Combination Outfit for Women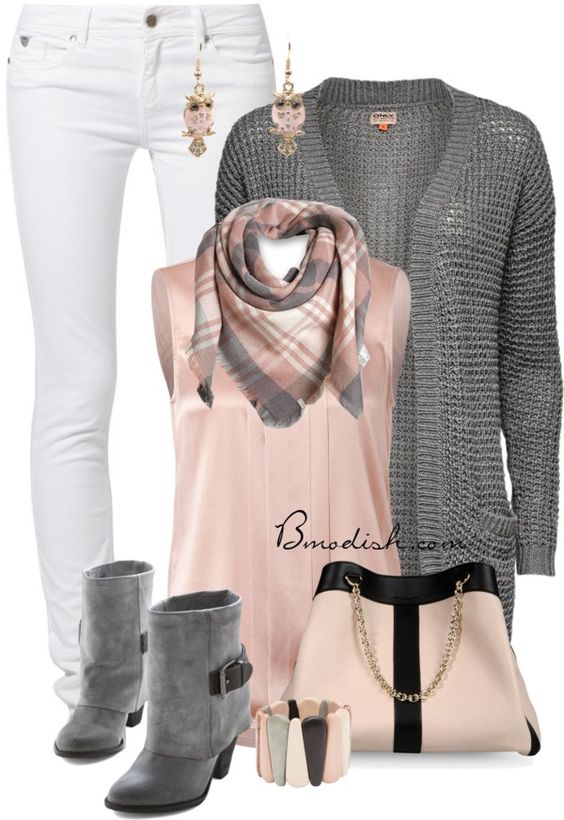 Pink is a perfect color for the girly girl and this trendy outfit has everything a fashionista dreams of. Trendy jewelry and fashionable boots look amazing with a silky top and knit sweater. Throw on a stylish scarf to finish the look with confidence.
11. Leather Jacket and Pull Over Sweater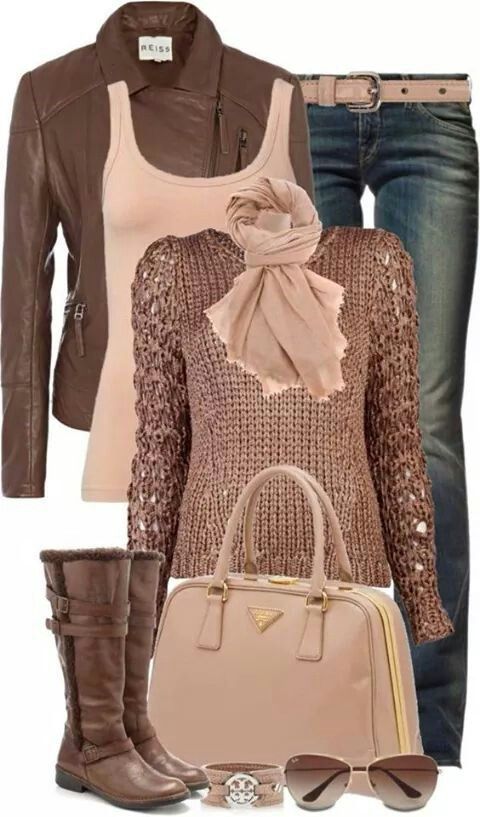 A tan pullover looks good with a brown leather jacket and matching boots. Pair a gray sweater with black leather or a pink one with white. A large handbag to match is cute and holds all of your items.
12.Colorful Pants, Sweater, and Cute Scarf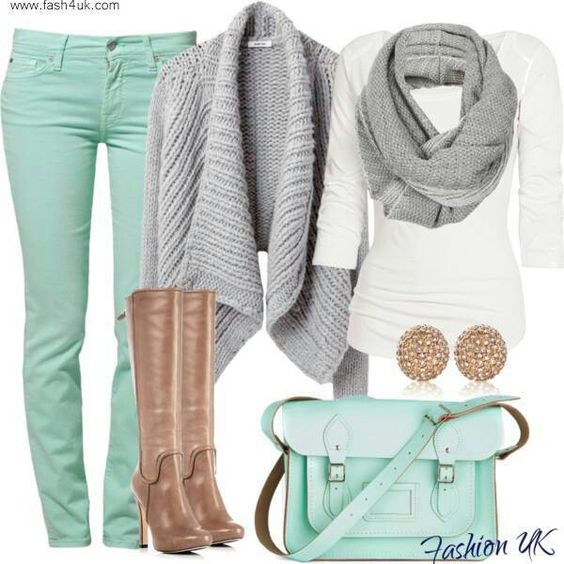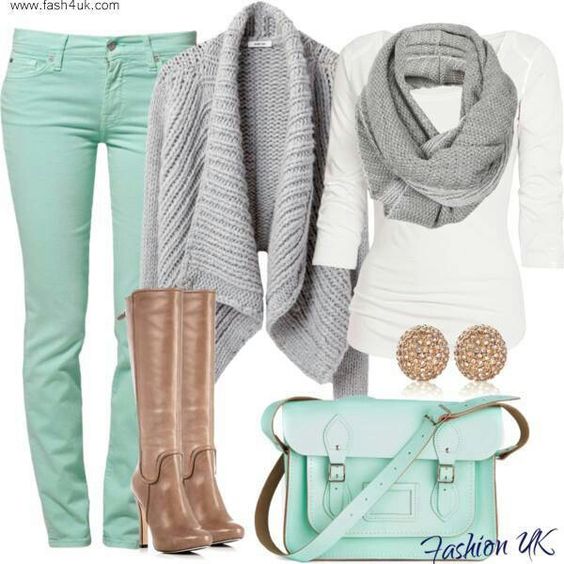 Colorful Pants with a matching handbag are easiest to pull off with neutral colors. these tan heeled boots make the perfect compliment to the aqua pieces of the outfit.
13. Trendy Outfit Ideas for Cold Weather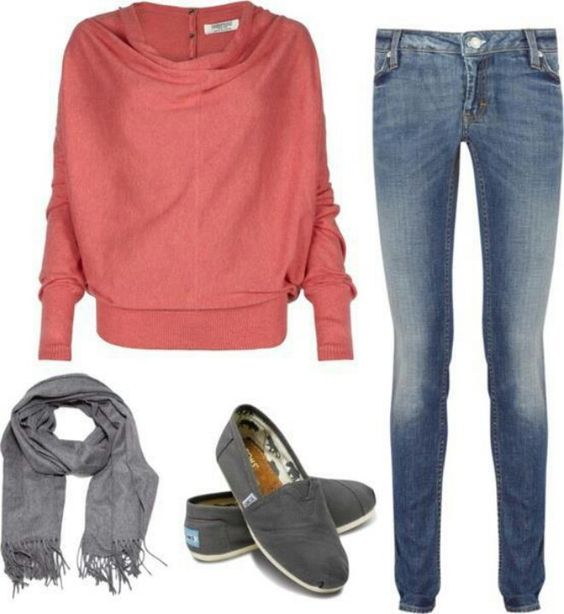 Try out a trendy sweater by pairing it with some of your favorites. Your comfortable jeans and slip-on sneakers are the perfect compliments to a new top.
14. Long Sweater Outfit for Stylish Women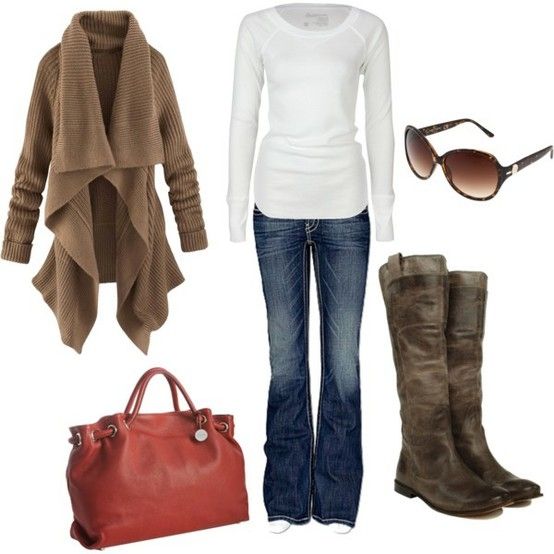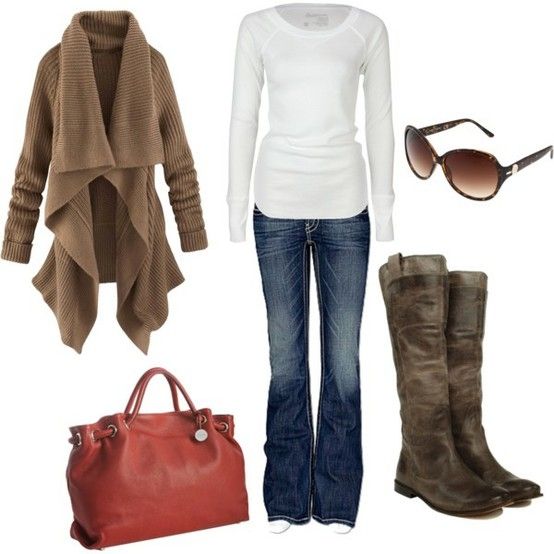 A statement piece works no matter what the season is. This outfit with a red handbag starts with a simple long sleeved tee and jeans then adds trendy pieces for a fashionable style.
15. Striped Shirt and Matching Scarf Outfit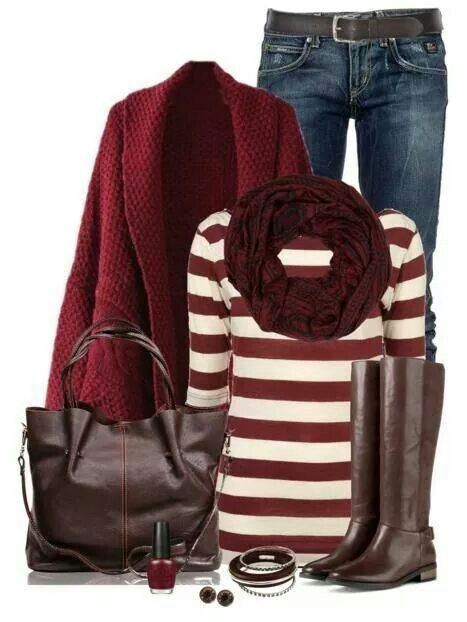 Stripes, even in a bright color, are easily complimented with some cold weather favorites. Pair a scarf in the same color and do your makeup in the color scheme to make the color pop.
16. Cold Weather Favorites- Neutral Color Outfits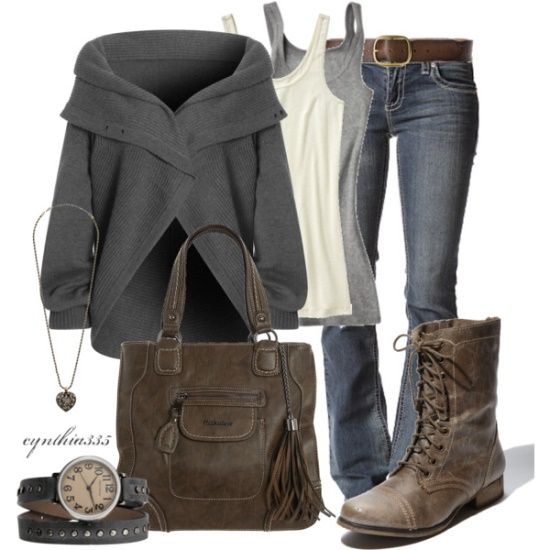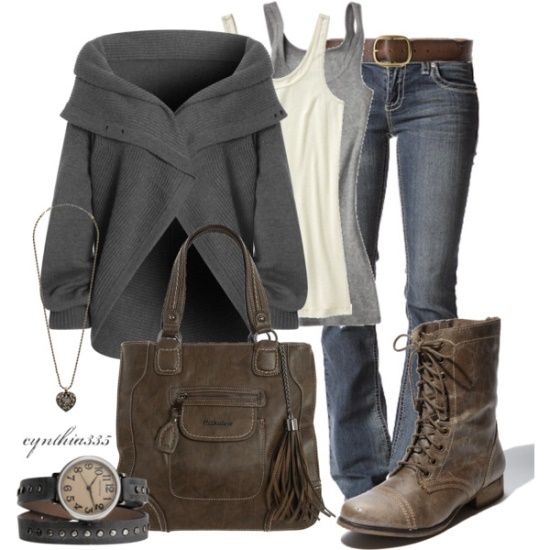 Give neutral colors a boost with trendy pieces. This outfit includes a few that you may want to try all at once or one at a time.
17. Cold Weather Favorites- Bright Color Outfits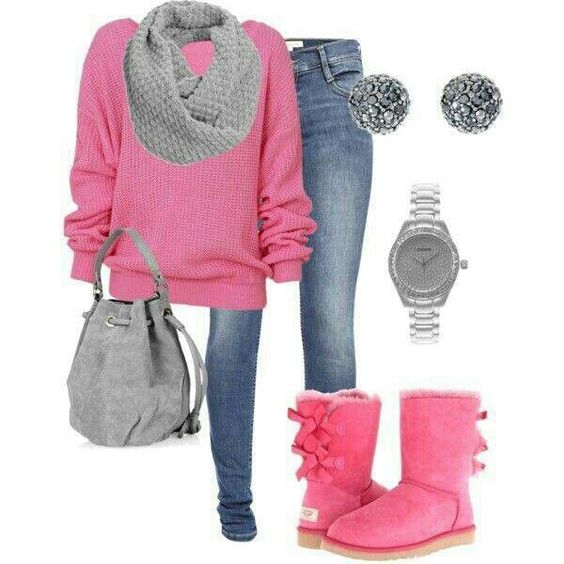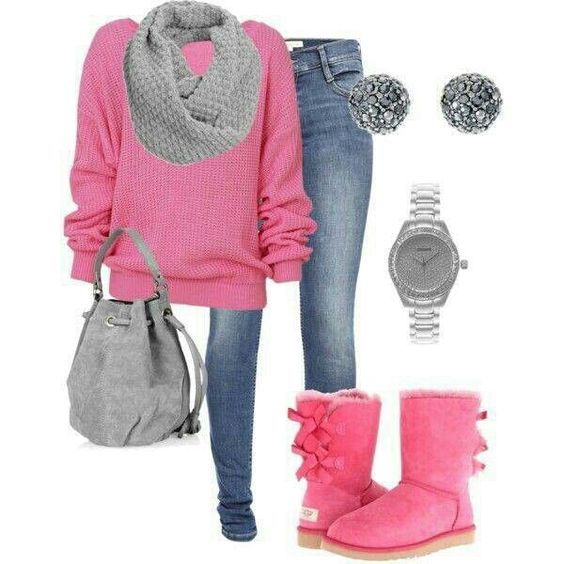 Bright colors are not just for spring and summer. Some bright slip-on boots might be your favorite winter footwear and can go along with many different styles.