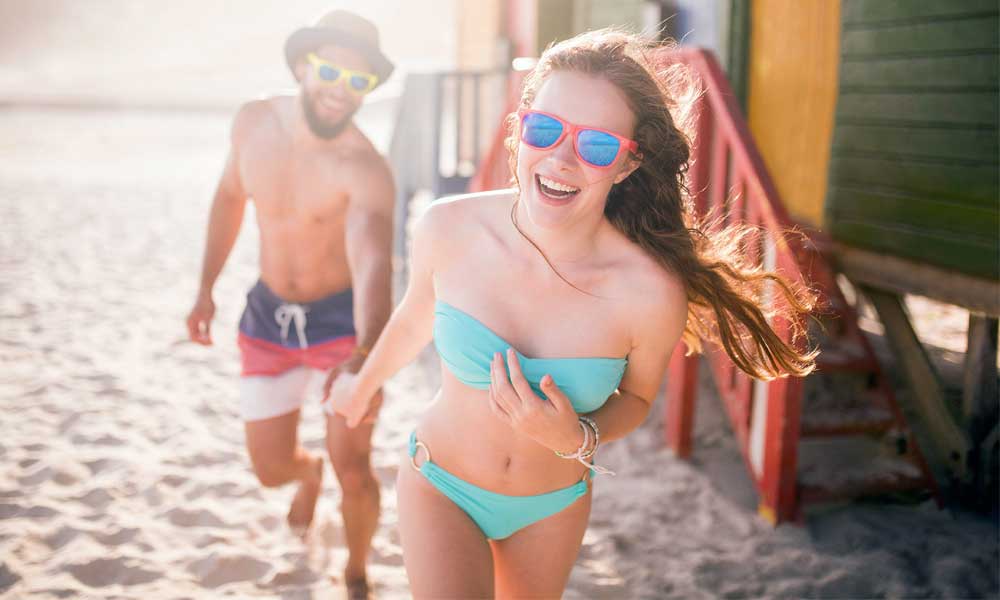 Tips on how to buy the perfect Swimsuit 
Picking out a bathing suit can be a very daunting task. No matter how much you focus on self-love and appreciation for your body just the way it is, seeing yourself exposed in a bikini brings up body insecurities for many women. Fortunately, there are many ways to choose a bathing suit that complements your body's unique shape and size perfectly. Get ready to strut your stuff in the sand this summer, because there's a bathing suit out there that will make you smile, not cringe, when you see yourself in the full-body mirror.
1. Don't Limit Yourself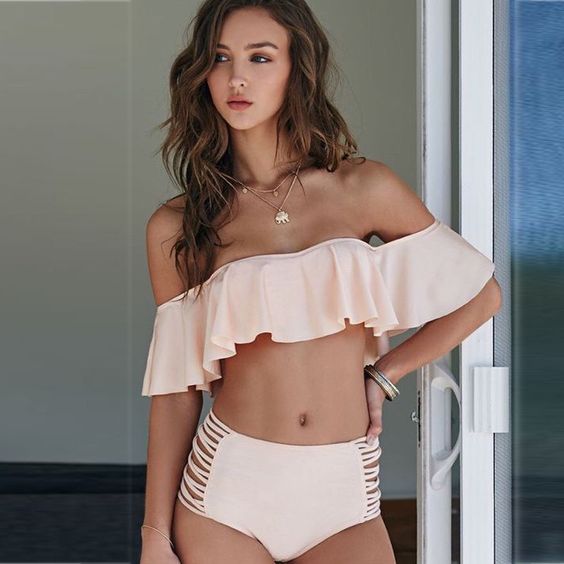 You might think that you can't wear a bikini if you're overweight or that you have to pick out full-coverage bottoms if you don't have a particularly bubbly backside.
Don't let your misconceptions about your body limit yourself from choosing a bathing suit that you love. When you go shopping for swimwear, try on all different styles from one pieces to skimpy bikinis and everything in between. Focus only on what you feel good in, not what you think you should wear.
2. Never Underestimate Support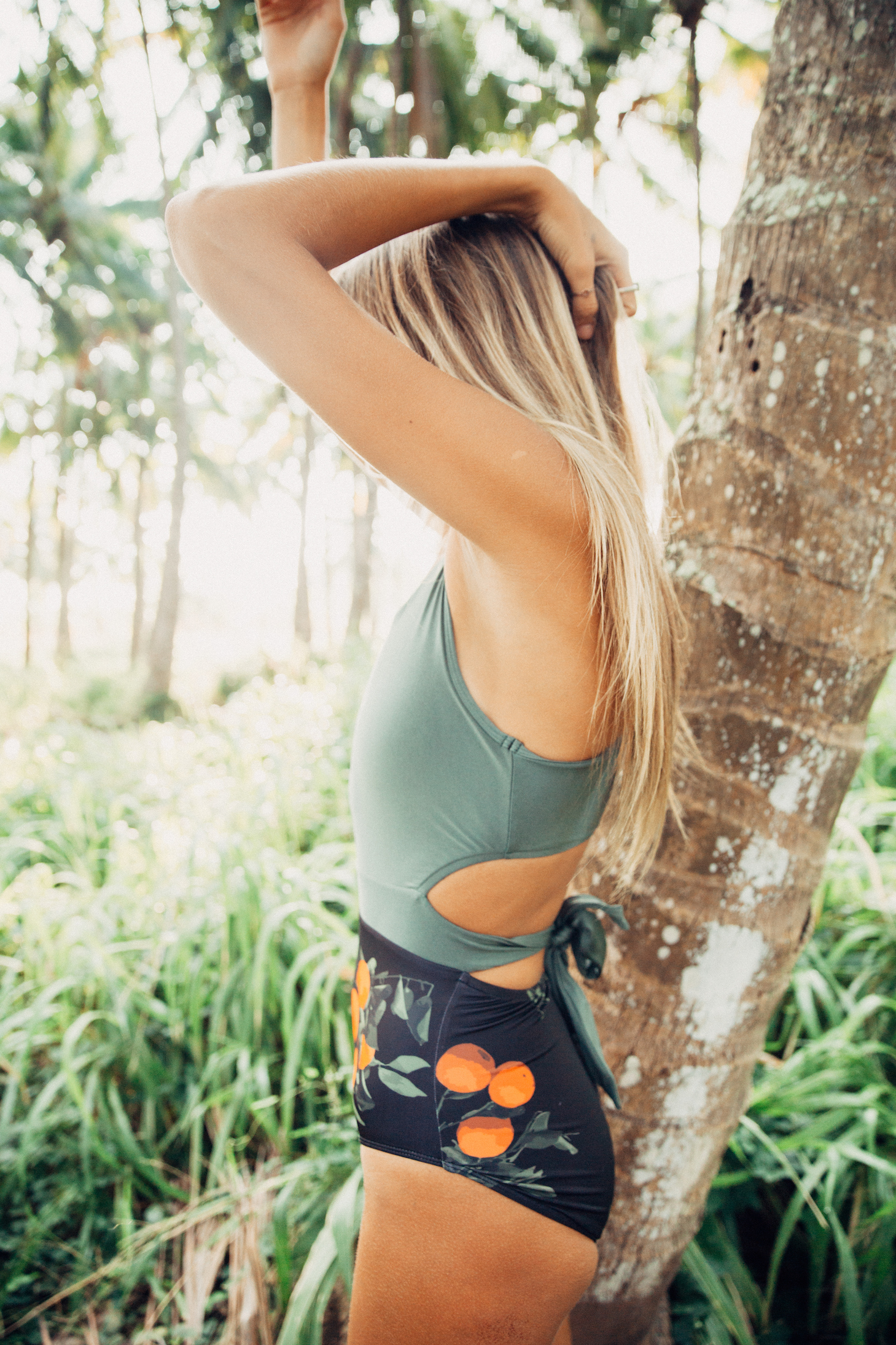 The most important thing to consider when buying a bathing suit is the amount of support the suit provides. There is nothing that can make you feel more insecure than walking across a beach feeling like you need to hold your boobs to keep them from popping out of the bottom or the top of your bikini at any moment.
It doesn't matter what size your breasts are. Obviously, larger-busted women require more support on top than women who have smaller breasts. However, support is important no matter your size. Avoid settling for bathing suit tops that are made from a couple thin layers of fabric and nothing more. Invest some extra time (and money, if needed) into buying a top with lined cups in order to make sure that you feel comfortable and secure in your suit at all times.
3. Consider Your Needs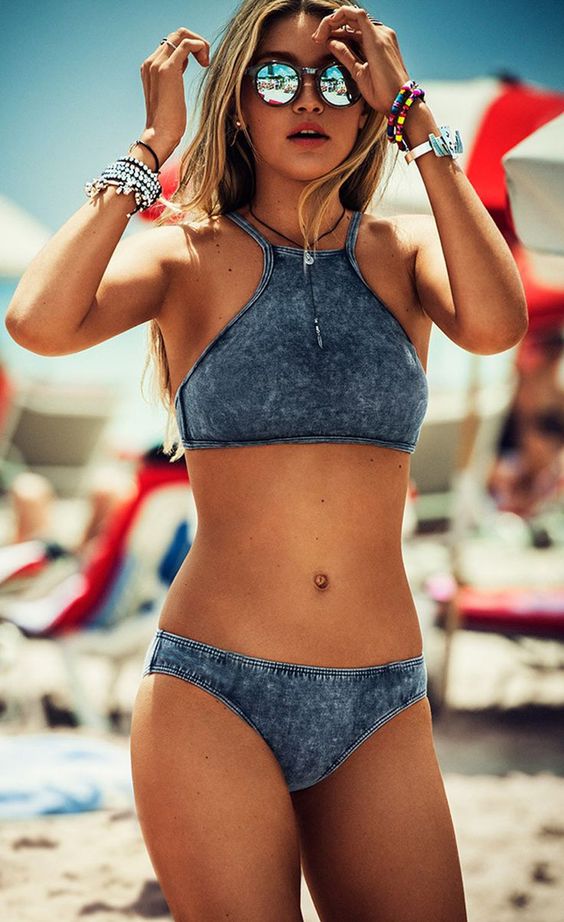 What do your standard bathing suit-wearing activities include? Do you love to lay out in the sun and tan? Do you splash around in the ocean every time you head to the beach? Are you a daily lap swimmer at your local pool? These questions are important to consider before you go out and buy yourself a bathing suit.
If you are generally active and moving around a lot when you wear a bathing suit, make sure you choose a suit that includes plenty of support and coverage. On the other hand, if you don't plan to move from your towel in the sand all day long, it's okay to pick out a skimpier, less secure suit that won't withstand much physical activity.
4. Pay Attention to Pattern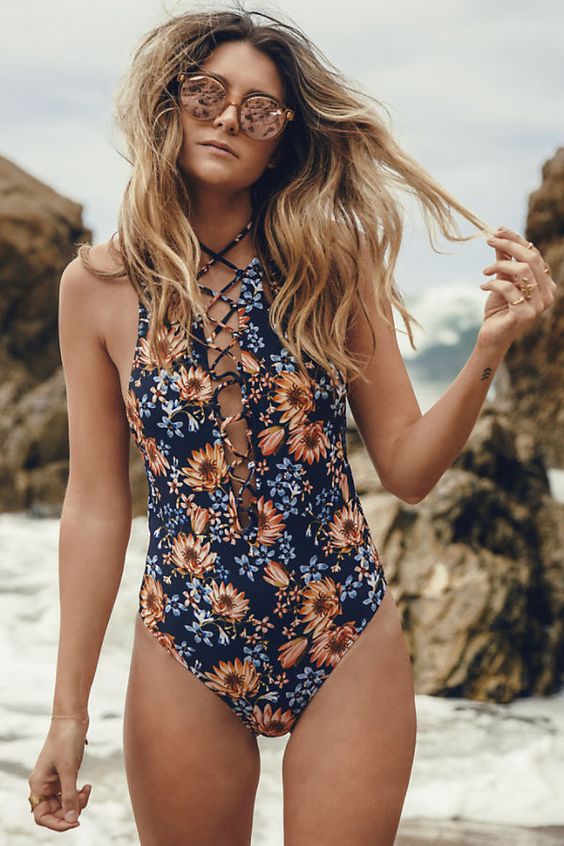 It can be so difficult to find a bathing suit style that fits well that many women don't even care what pattern they end up with on their swimwear. However, it's important to pay attention to the pattern of the bathing suit you buy.
No matter what style bathing suit you choose, you're likely to feel a bit uncomfortable and insecure when you actually go out in public wearing it. Choose a bathing suit with a color or pattern that you absolutely love. If you're proud of what your bathing suit looks like and are eager to show it off to the world, you'll be more likely to feel more secure and confident about how your body looks, too.
5. Don't Stress About Sizes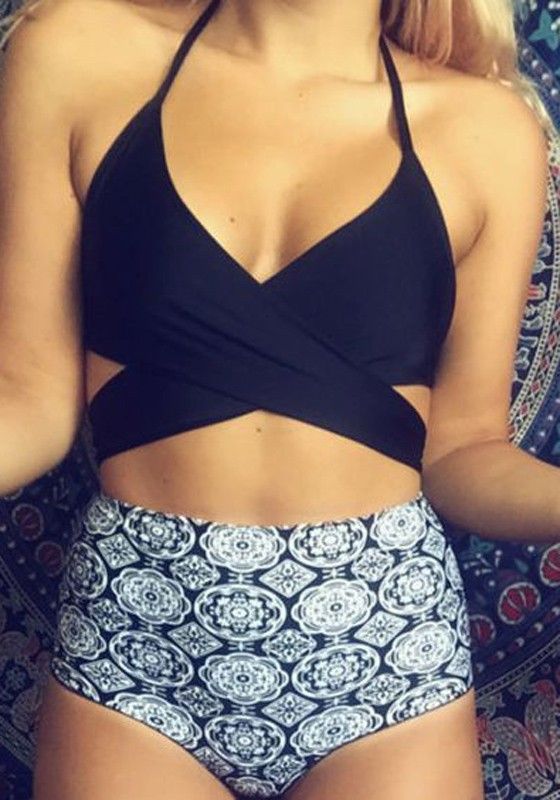 Bathing suit sizes are weird and there is absolutely no need to panic about them. You might wear a size small in bottoms and a size large on top, or vice versa.
Two-piece bathing suits have to cover two very different and unique areas of your body. Wearing bathing suit pieces that are different sizes or buying a bathing suit in a larger size than most of the other clothes you wear is completely normal. Don't stress out about the size of the bathing suit you buy. Just choose whichever size makes you feel most comfortable.
6. Enhance What You Have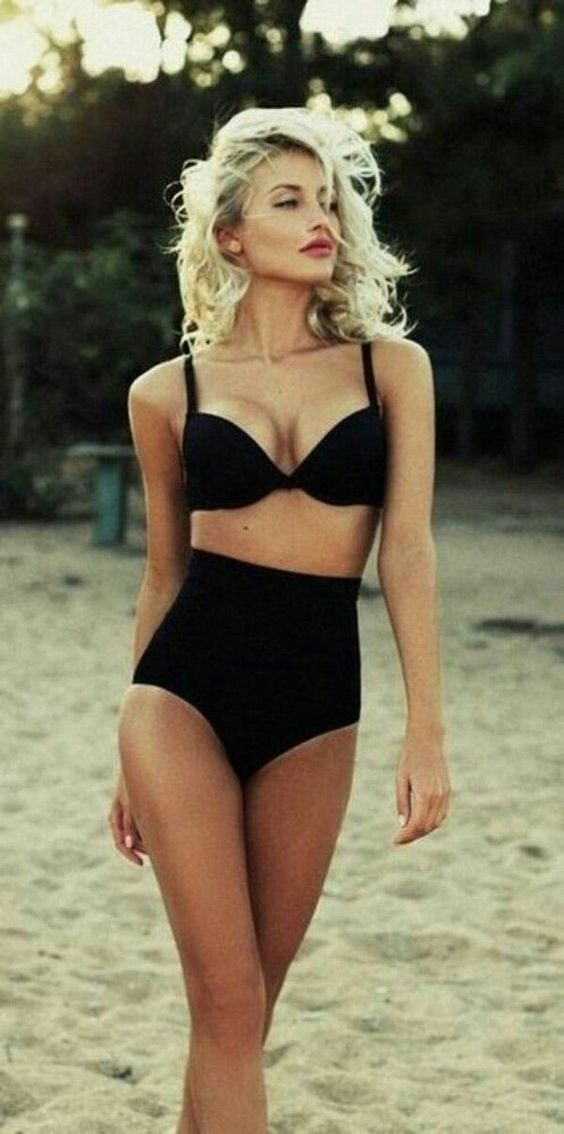 No matter how many parts of your body you don't like, there must be some that you're proud of and want to enhance. Choose your bathing suit specifically to highlight the features of your body that you love and downplay those that you're not too fond of.
Bright and busy patterns draw attention to an area, while plain, solid colors don't automatically catch your eye. Mix and match patterns and solids as needed to accentuate parts of your body that you like and draw eyes away from those you don't. As for texture, ruffles add instant volume to areas you'd like to enlarge. On the other hand, ruched fabrics make an area look smaller.
7. Stay Confident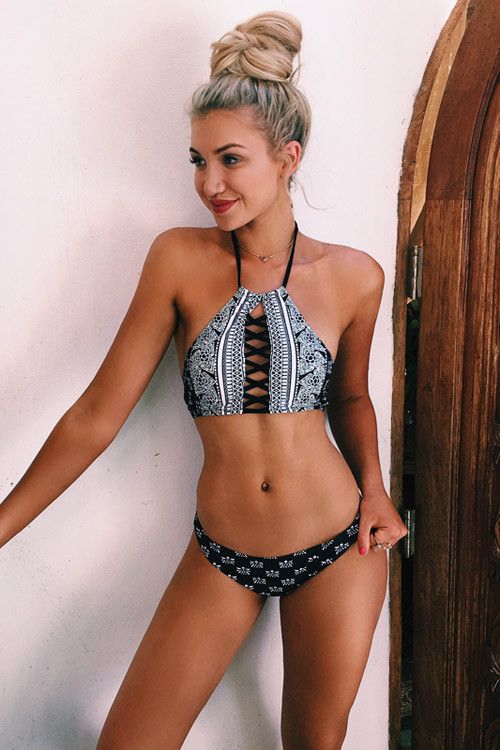 The only thing that can make or break how amazing you look in your bathing suit is your confidence. Even if you're feeling slightly insecure, keep a smile on your face and know that you.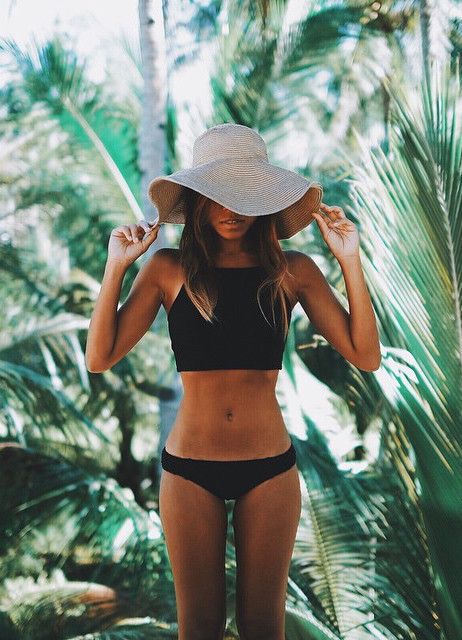 The right bathing suit is out there waiting for you. All you have to do is use the tips in this post to help ease the shopping process and leave the store with a bathing suit that complements you just the way you are.