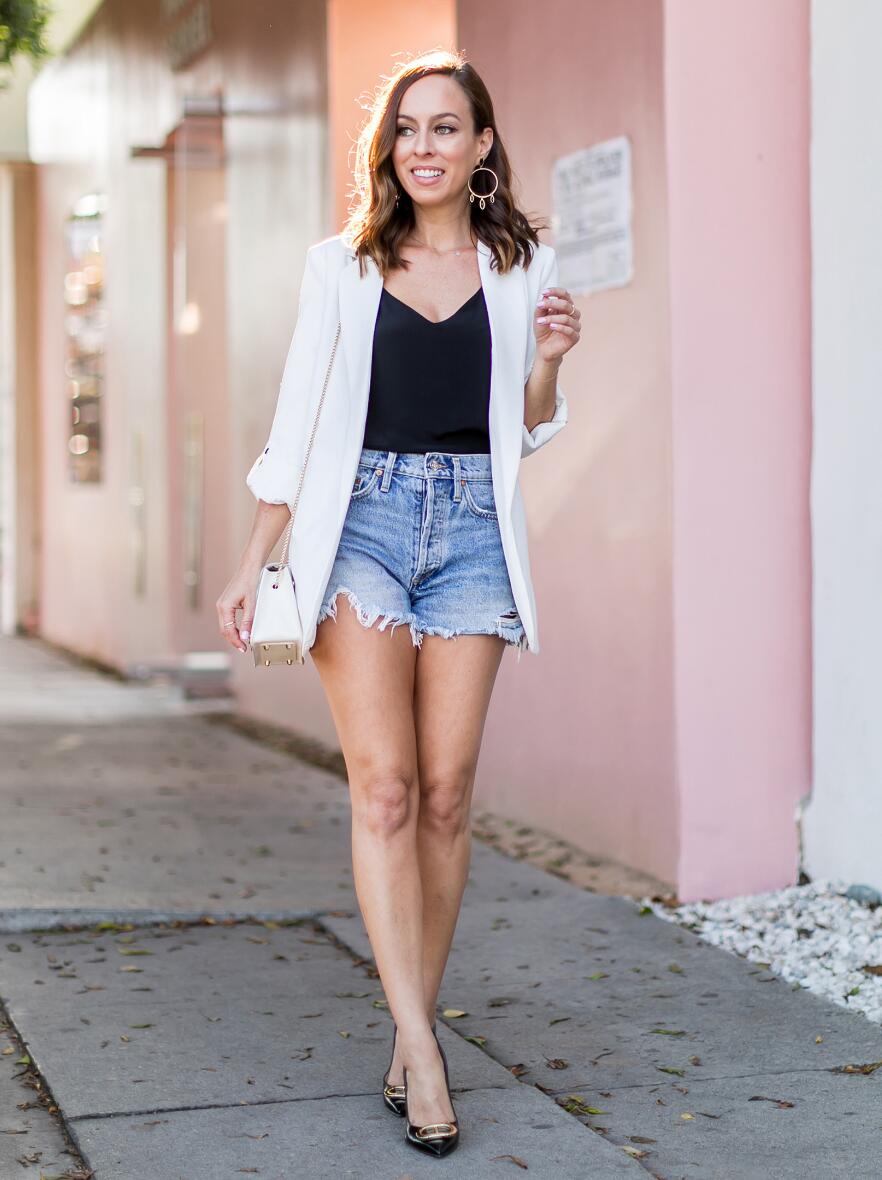 In the ever-evolving world of fashion, styles from decades past frequently make unexpected comebacks. They bring a touch of nostalgia, intertwining the past's charm with the modern era's dynamism. Among these reborn trends are "mom shorts" and "dad shorts".
These fashion staples, reminiscent of the 80s and 90s parental chic, each present unique styling possibilities. Whether you're a fashion enthusiast eager to experiment or someone seeking a comfortable, yet fashionable alternative to the modern-day shorts, this guide will help you understand and style these fashionable relics from the past.
The Rise of Mom Shorts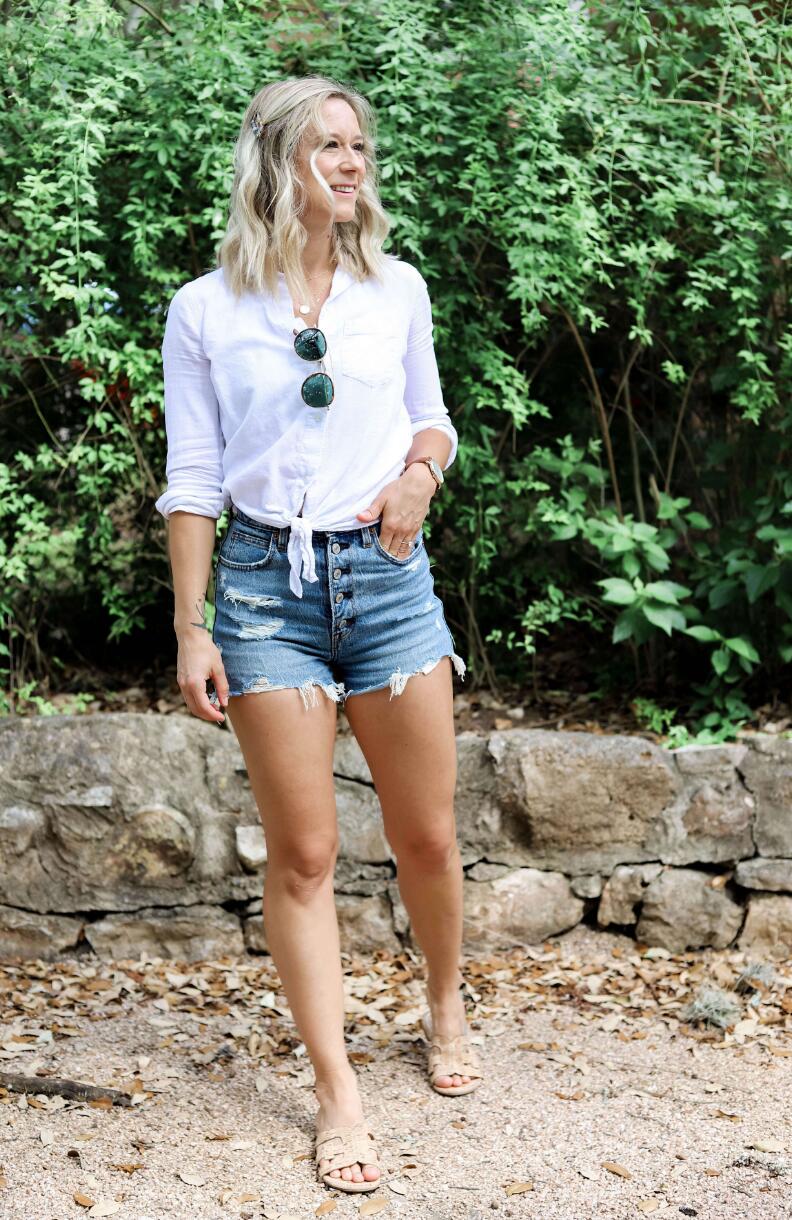 The term "mom shorts" may evoke images of mothers from the late 80s and early 90s, strutting about in high-waisted, comfortable shorts, and you wouldn't be wrong. Mom shorts, often made of denim but also available in other fabrics, are typically high-waisted, fitting snugly around the waist, and extending to mid-thigh or slightly longer. Their design embraces the female form, creating a silhouette that accentuates the waistline while providing more coverage and comfort than many modern short styles.
To style mom shorts, balance is key. These shorts often serve as the centerpiece of an outfit, so consider the overall look you want to achieve. For a classic summer outfit that screams both comfort and chic, try pairing your mom shorts with a flowy blouse tucked neatly into the waistband. This combination accentuates the shorts' high waist and offers an effortless, yet put-together look.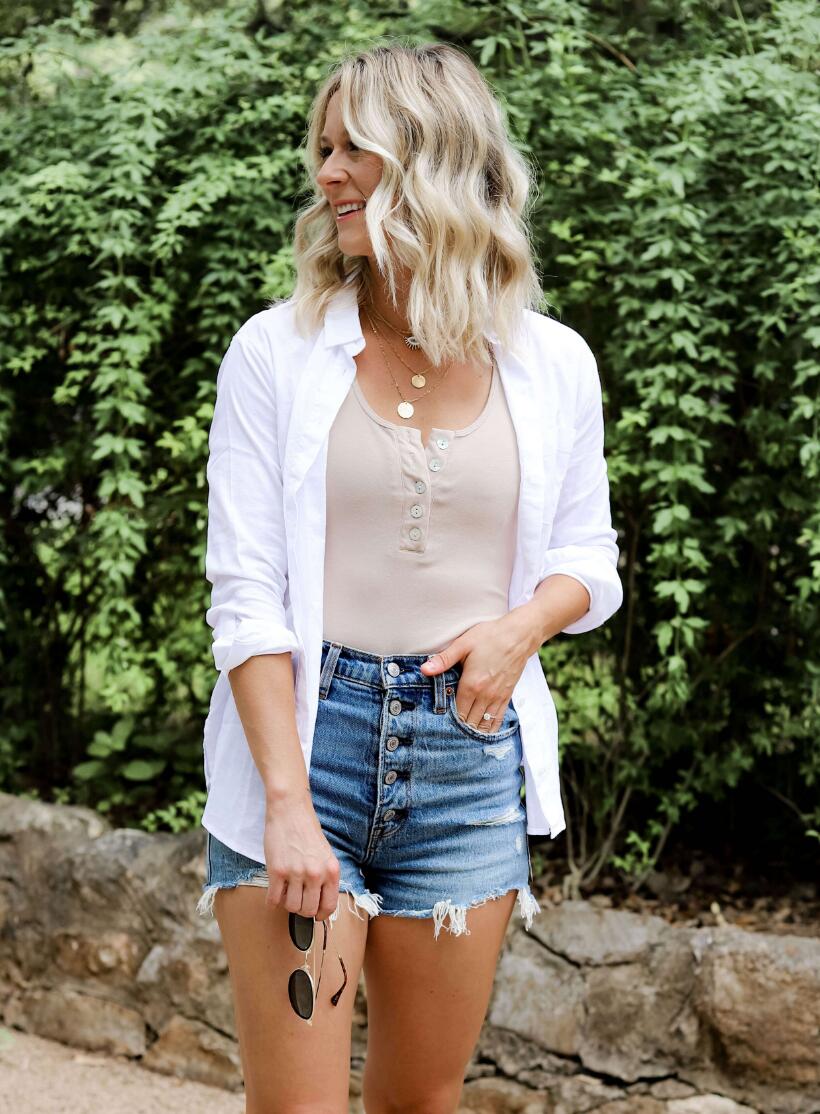 If you're aiming for a casual, street-style vibe, a graphic tee or crop top can be the perfect companion to your mom shorts. Balance this by choosing simple, minimalistic accessories – perhaps a pair of white sneakers and a crossbody bag. Remember, it's all about letting the high waist of the mom shorts shine.
For a transitional outfit as summer fades into fall, try wearing your mom shorts with a lightweight, neutral-colored sweater. This ensemble offers an effortless mix of coziness and style. Add some ankle boots, and you're ready for those autumn strolls.
Embracing the Dad Shorts Trend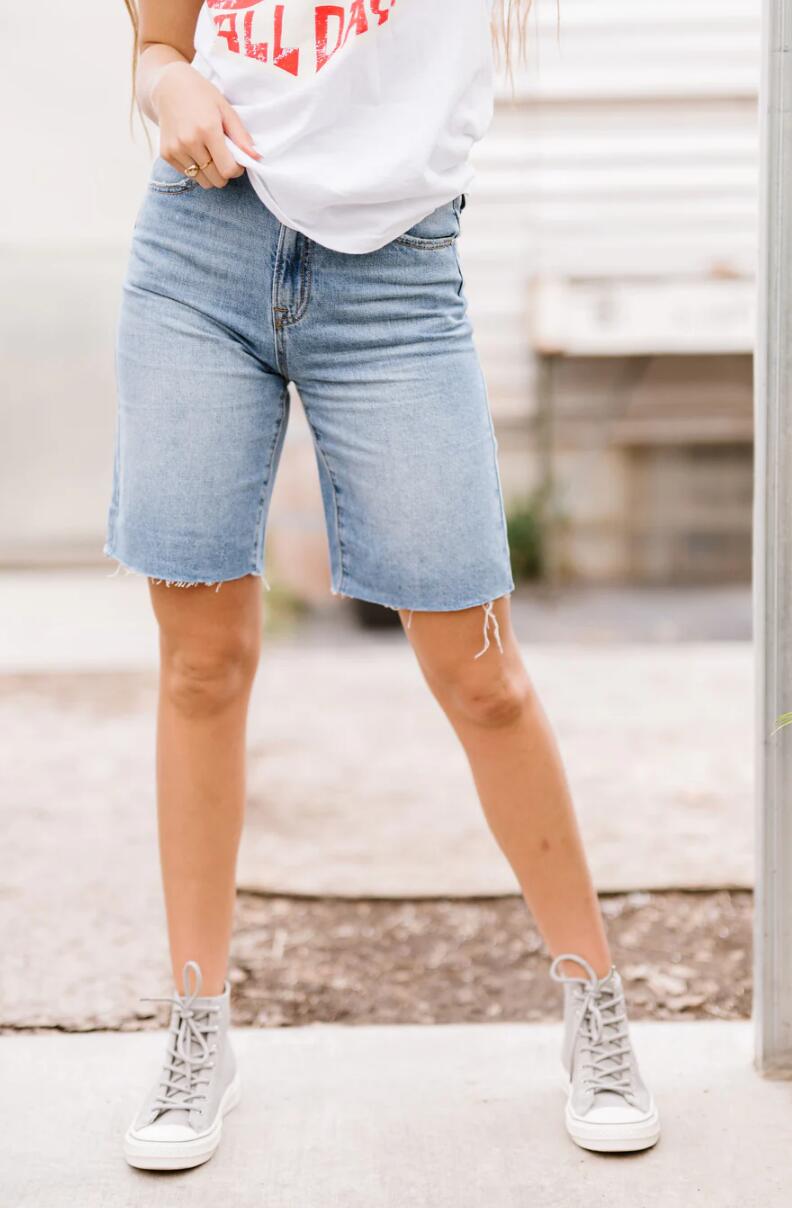 Where mom shorts play on enhancing the female silhouette, dad shorts bring forth an entirely different aesthetic. Drawing from the practical, comfort-first style of our fathers from the yesteryears, dad shorts are typically longer and looser. They usually fall just above the knee or slightly lower and offer a relaxed fit. Dad shorts come in a variety of materials and patterns – from denim to khaki to plaid, reflecting a sense of effortless practicality and style.
Styling dad shorts is all about leaning into their laid-back, comfortable nature. Start with a simple base: a plain or graphic tee or a comfortable button-up shirt. From there, let the shorts' relaxed aesthetic guide you. Opt for casual footwear like classic white sneakers, and perhaps take a leaf out of the true dad style guide by rocking some tube socks.
For an athleisure twist, pair your dad shorts with a sporty polo shirt and your favorite pair of trainers. This combination keeps the relaxed vibe of dad shorts while adding an athletic edge. Don't shy away from accessorizing either – a dad cap or a simple leather strap watch can complete your ensemble perfectly.
Mom Shorts vs. Dad Shorts: The Style Showdown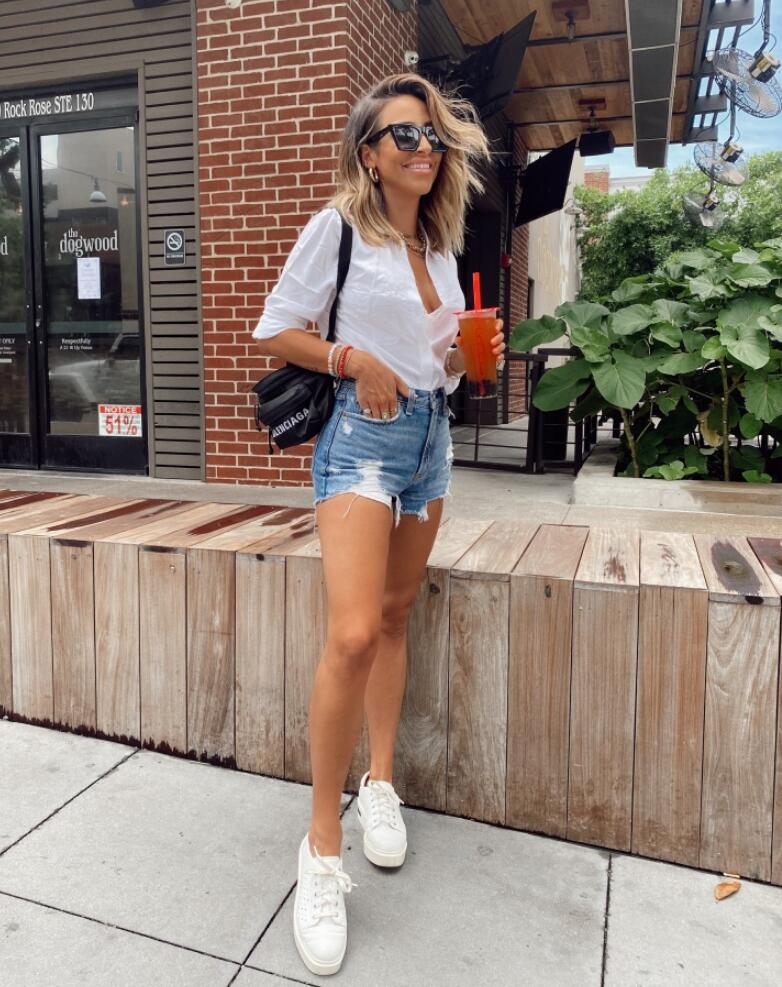 Both mom shorts and dad shorts bring distinctive elements to your wardrobe, but they also present stark differences in cut and style. Mom shorts, with their high waist and snug fit, offer a silhouette that enhances and flatters the waist and hips, delivering a chic, feminine look.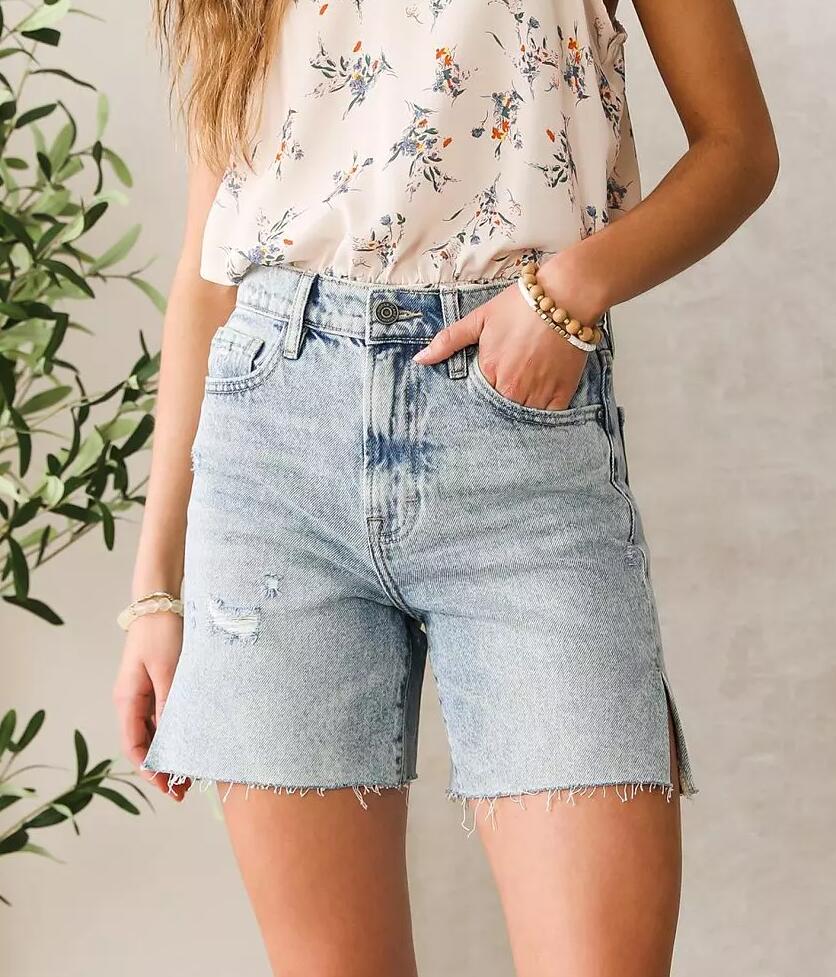 In contrast, dad shorts, with their knee-length and relaxed fit, provide a casual, laid-back style that leans towards an understated masculine aesthetic.
What's crucial to remember is that both styles are incredibly versatile. The choice between mom shorts and dad shorts should primarily be about personal style and comfort. There's no right or wrong answer, only the freedom to experiment and make these styles truly your own.
If you want to combine the two styles, why not? Pair mom shorts with a masculine button-down shirt or dad shorts with a feminine blouse. The juxtaposition can create a visually intriguing ensemble that stands out from the crowd.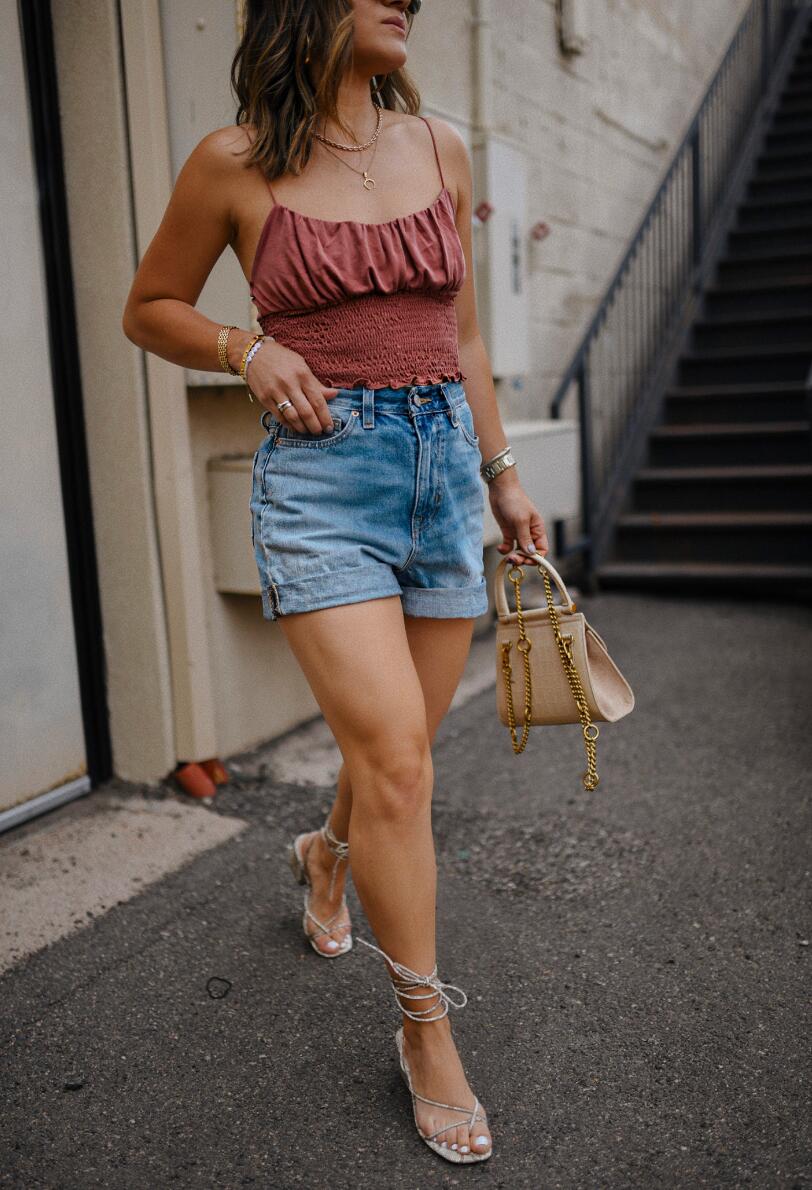 Summer chic: denim mom shorts
Fashion isn't about following trends blindly, but rather, it's about expressing your unique sense of style. The beauty of fashion lies in its evolution, its capacity to borrow from the past while looking towards the future. Both mom shorts and dad shorts offer numerous styling opportunities – so experiment, mix and match, and have fun with your outfits.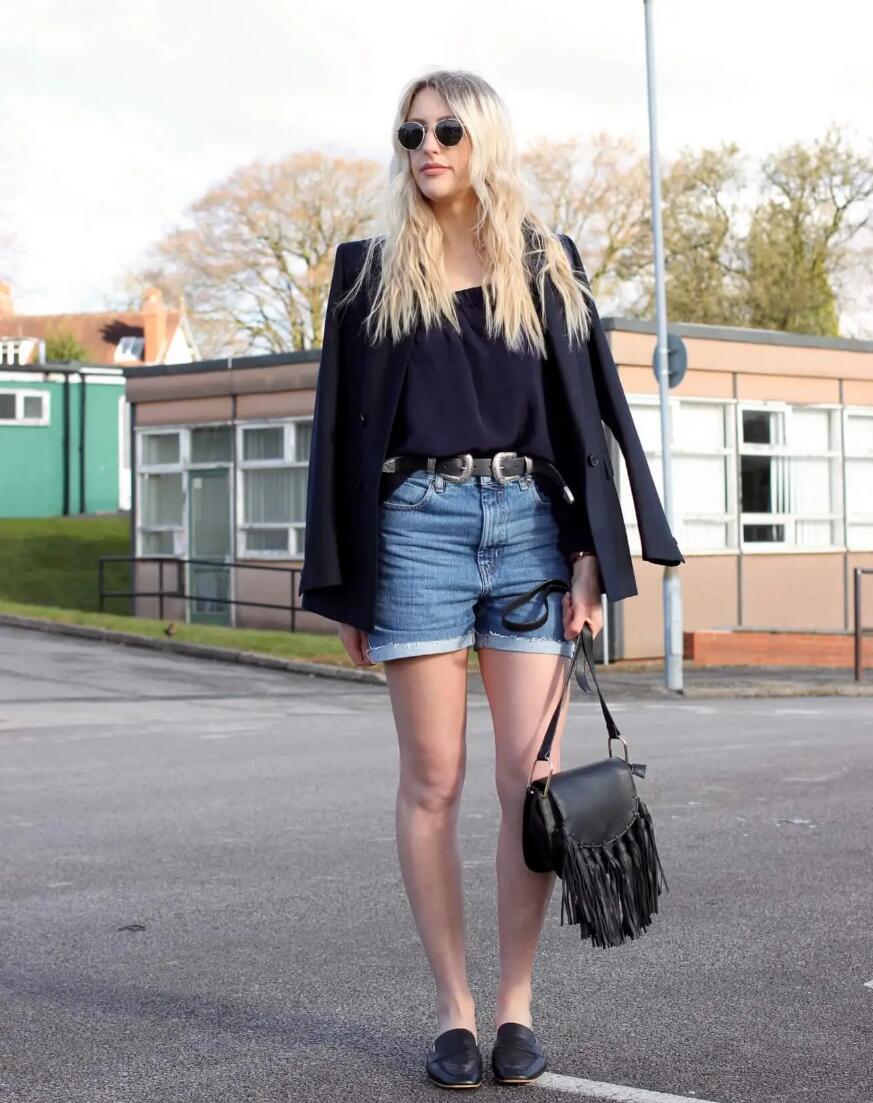 As you take these tips and begin to incorporate mom shorts or dad shorts into your wardrobe, remember that fashion is a form of self-expression. These shorts are more than just a nod to our parents' generation – they are a celebration of comfort, practicality, and timeless style. So, embrace these vintage vibes, and happy styling!