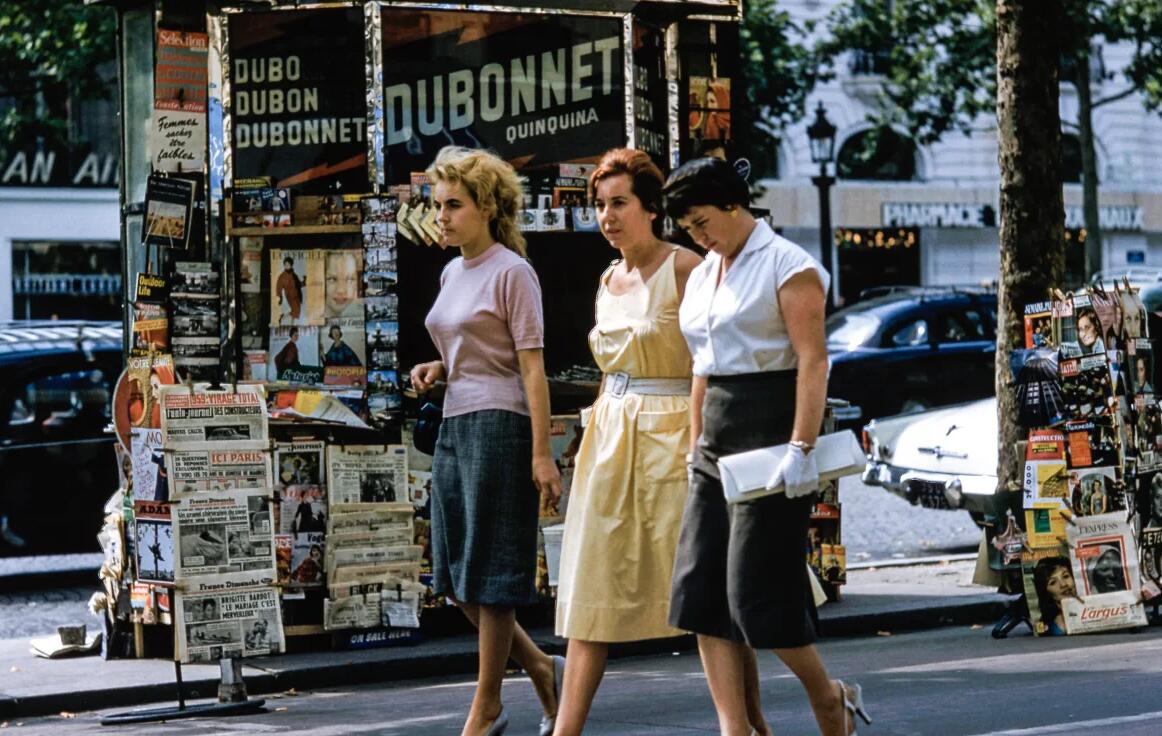 The Growth of Vintage
Vintage has boomed over the last 10 years. Over time consumer's habits have changed due to affordability, awareness of sustainability and the need to purchase something unique. It has also been reported that secondhand goods are expected to make up 17% of a person's share of closet space by 2029.
So, be ahead of the trend, try something different and add some vintage classics to your closet. Here are five retro looks to add to your summer outfits:
Levi Shorts
Wearing tight jeans in the summer is not the best option, but don't worry Levi shorts are your next best alternative. Levi shorts is a summer closet essential that has traveled through time without any modification. Levi shorts should be top of your list this summer.
To get the look you can cut up your old Levi jeans or purchase them from your local vintage shop or online for less than $20.
The Tie-Up Blouse Look
If you're looking for a sweetheart look, a light or dark-coloured blouse tied up at the bottom is definitely a look you should add to your closet! Worn by famous celebrities like Marilyn Monroe and Mariah Carey from the 50s to early 90s, this look definitely represents a classic all-American look.
When finding your blouse, look out for unique embellishments like tassels and trimmings to make you stand out!
The Vintage Floral Dress
Unlike a modern-day floral dress, vintage floral dresses are unique and made to last. The materials were typically made from cotton, silks and cotton blends. Majority of these dresses are buttoned, flared (perfect for summer) and fall at a mid-length.
Typically, vintage dresses have unique features, like puffed sleeves, pleats and unique patterns that can be identified to a particular era. Previously, floral dress was manufactured in smaller batches, therefore, it's unlikely someone will be wearing the same dress.
So, if you're keen to wear something unique and long-lasting, you can purchase a vintage dress for less than $50.
The Casual Look
Sport brands like Adidas, Ellesse and Nike will always be classic favourites. These brands have become the world necessity when it comes to the casual but 'cool' look. Brands like Adidas and Nike gained global popularity in the 1980's with the help of famous athletes and rappers.
So, if you're looking for a casual summer look, fling on an old, baggy sports top, tuck it into high waisted jeans and put on white converses. This look will never get old!
Cat Eye Sunglasses
To finish off your vintage look; introduce some classic cat eye sunglasses. These type of glasses are the ultimate accessory to go with your vintage look. First worn in the 1930s, then gained popularity in the 1950s by famous celebrities such as Marilyn Monroe; cat eye sunglasses are a true classic.
Although the style has evolved over time with different sizes and colours, the typical raised corners is still a recognisable retro look. Don't be afraid to add some flair to your closet and purchase cat eye sunglasses for less than $10.
So, once you've pulled together your summer outfits, apply some red lipstick and paint your nails red to complete your vintage look! (Find more style tips on herstylecode.com)
Where to Source Your Vintage Items
Vintage has never been more accessible! There are many online and offline platforms you can visit to get the look you're after. You can visit your local good-will shop, garage sale or local vintage shop. Alternatively, you can purchase clothing online via eBay, Poshmark or independent online boutiques.