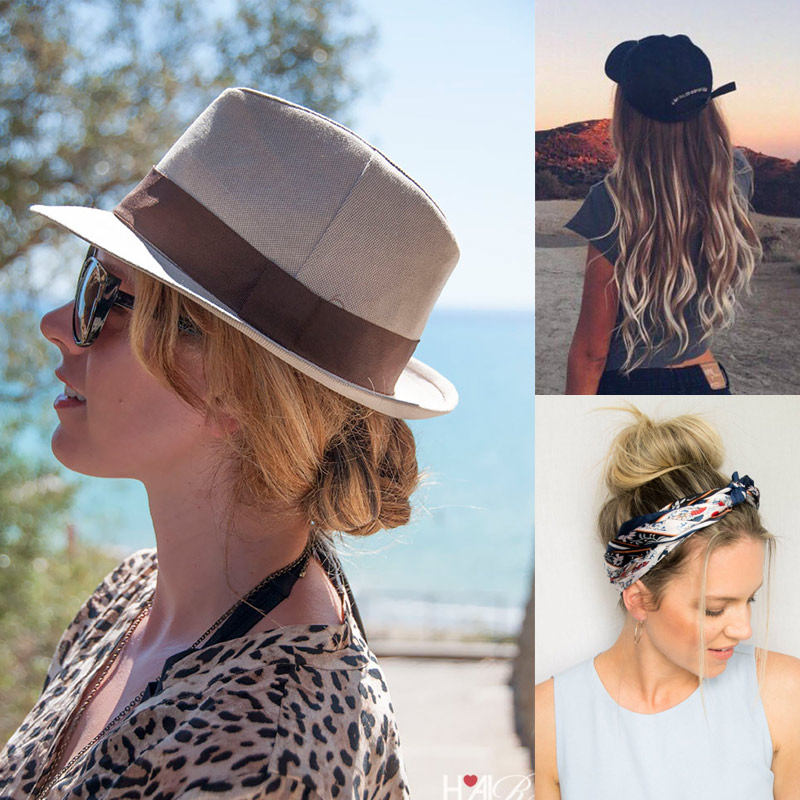 With cold weather fast approaching, it's time to pull out those adorable coats, hats and scarves. But as most of you hair enthusiasts know, fall and winter accessories like hats and scarves can seriously hinder your ability to style hair! Have no fear my friends. We've put together top tips on how to style your hair around hats and scarves like a pro.
Hats
Don't get frustrated with styling your hair around hats this season, they can actually be really fun to work with because of the multiple varieties of styles!
Trendy fall hats like fedoras are absolutely perfect for highlighting the flowing hair beneath them because of their eye-catching top. To rock your hair under a fedora means to show off the hair underneath. So try styling your hair with flowing curls. Using a strong curling iron with a bigger barrel like BaByliss Pro Ceramic 1 1/4 Spring Curling Iron will make this style perfect. Use a brushable hairspray like Sebastian Shaper to hold your curls during those windy fall days and set your style.
Loose, knitted caps are also a fun hat to work with, and very trendy for the fall season. Since these hats are tighter around your head, styling your hair big underneath is not the best idea. Instead, try separating your locks into two loose braids. Using a texturizing paste like Scruples Pearl Classic Collection Texturizing Paste in your hair before braiding will help control hair from getting too big. This will ultimately balance out your style with the fitted, knit cap.
Scarves
The number one complaint most women have when it comes to scarves, is the resulting annoyance of static electricity ruining their style! If you're rocking a thin scarf and want to style your hair down, using an anti-static brush like Cricket's Static Free Volumizer paired with a smoothing leave-in conditioner like Rusk Sensories Smoother Leave In Conditioner is the best way to tame hair and beat the static of cold weather accessories. If you're opting for a thicker, warmer scarf the perfect style is a low bun. Sweeping back a perfected low bun minus the static is easy with Cricket's Static Free Thermal Brush and ISO Daily Finish Spray to hold it all together.
These hat and scarf friendly styles are perfect to have in your arsenal as the colder months approach! Remember, with the right products and advice, there is no reason your style has to suffer as the cold draws near.