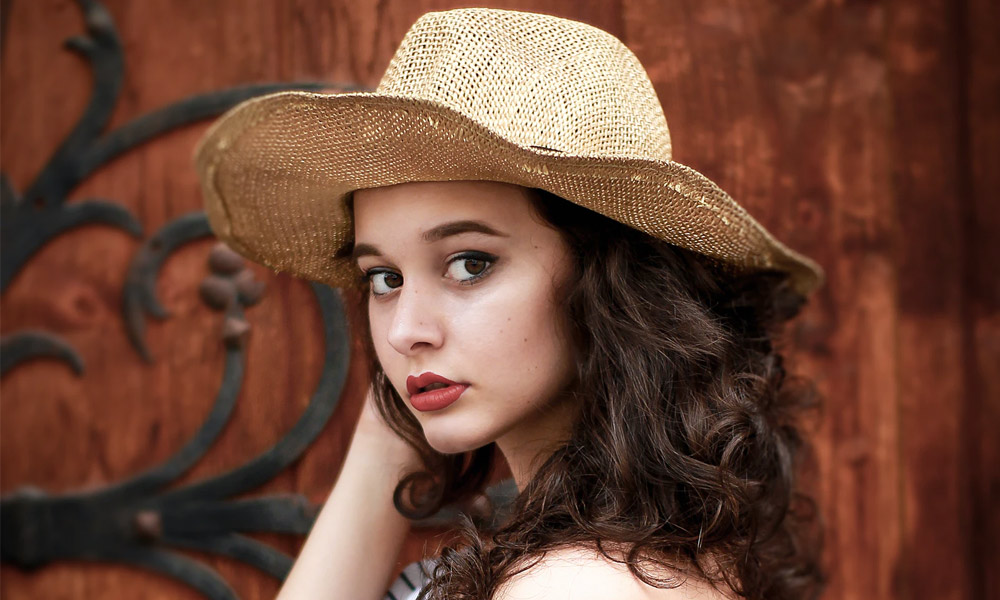 Hats have become one of the accessories that you can wear in any season, be it summer, winter, fall, or spring. Your outfit becomes very stylish when you pair it with hats, particularly straw hats. An elegant hat transforms the look of your attire, making it more interesting. You can also take a straw hat when you plan to travel. If you wonder which outfit will look good with a straw hat, you do not have to worry since a wide range of dresses goes with a straw hat. A straw hat adds a statement to your overall look and helps to protect your face from the sun's rays.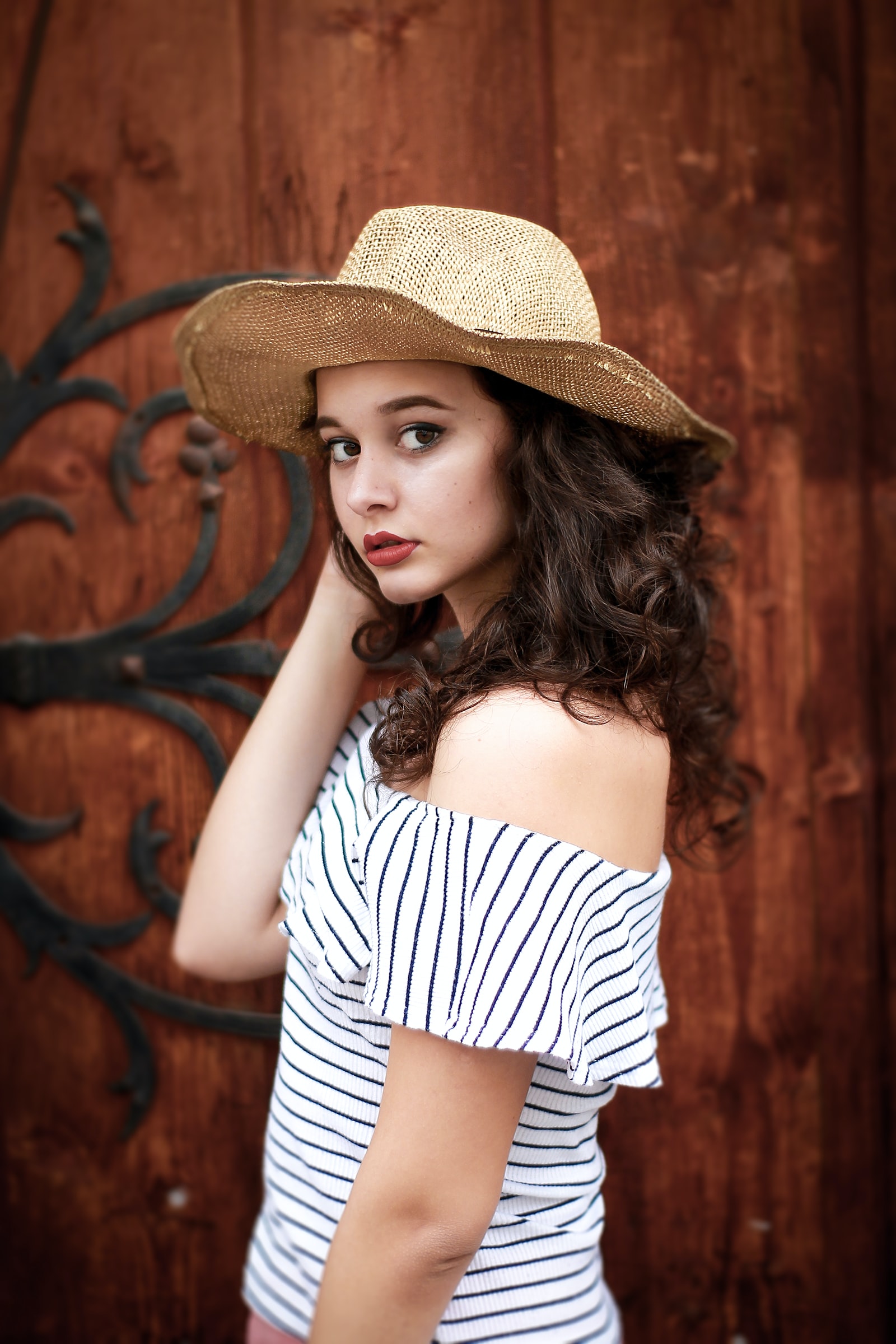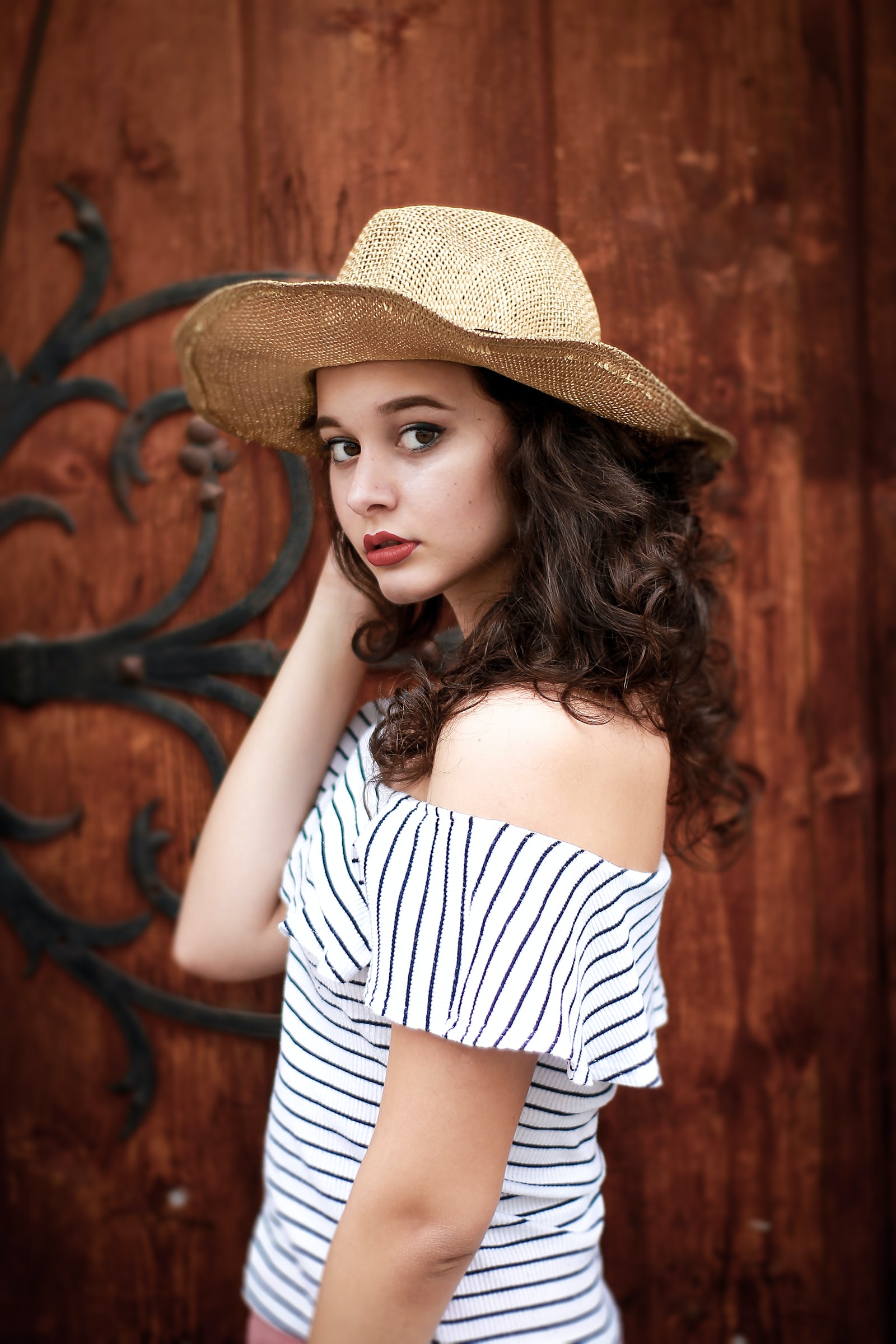 Therefore, you are required to add at least one straw hat to your wardrobe so that you can slay during this holiday.
1. Looks Good with White Pants
Once you decide on a vacation, then the other thing that comes into your mind is the outfit. During summer, you are not only thinking of being stylish, but you also think of being comfortable. Therefore, you are advised to go for a modest embellished eyelet top. With this, you can match any slim-fit pants and pair them up with a comfortable slip-on.
You must wear light-colored shades which will help you to stay relaxed in this scorching heat of the sun. It is one of the best options during summer, particularly when you are traveling and sightseeing. There are a variety of straw hats for girls.
2. Pair It Up with Rompers on the Seaside
One of the best looks when you are stepping on the beach is a cute romper that you can wear over a bikini. If you plan to spend your day on the beach, you can go for a comfortable romper. You can also opt for light, breezy colors rompers when you are going to a pool party. This look will not only keep you relaxed but will look very stylish if you wear a white bikini inside it. The whole look will get completed when you harmonize a straw hat with some perky jewelry along with some flip-flops.
3. You Can Also Go for Jumpers
One of the looks that you can opt for summer vacation that will make you feel glamorous is jumpers when you put it up with some gold jewelry with a broad-brimmed headdress. This look will not only make you gorgeous but will also protect your shoulders from suntan. Not only this, but you will also feel comfortable while being relaxed and fresh in this summer dress. But girls also must hold up a cute circle satchel with statement goggles that will finish your overall look.
Do not forget to take a camera with you because you will surely like to keep the memories you make in this stunning look.
4. Pair with Western Fashion Troupe
If you want to try some western fashion and symbols, you can coordinate a denim shirt with wide-angle pants. Some block heels with a straw hat and unembellished jewels will correspond to this whole look. This look is one of the perfect options when you plan to have a brunch with your buddies or go for outside events. You can also carry this look for informal workdays.
5. Team It with Green Flounced Robe
You will be considered as a stylish and elegant feminine when you pair a green flounce gown with a straw hat along with mules. By coordinating a large sandy tote purse, you will surely rock when you go for some picnic.
6. Looks Stunning with a Swimsuit
If you have planned your vacation to a seashore side, you must keep a straw hat pairing with a swimsuit. A straw hat is necessary when you plan to spend your day with your loved ones at the seaside. It will not only help you by providing shade but will also help you to slay. A short cotton outfit in cool colors along with bold goggles will make everyone fall in love with the look.
7. Rock When You Wear on a Midi Dress
Girls throughout the nation love to wear floral dresses. Particularly during summer, it becomes a trend to wear a floral midi gown. It will leave people awed when you wear a midi dress with a floppy sun headdress. You can explore the range of unique hats on this site.
When you are unsure which outfit you should pair your straw hat, you can go through this guide to help solve your dilemma.
A wide range of outfits makes your look classy when you wear a straw hat with them. It is one of the fashion accessories that go perfectly with summer dresses or beach visits. It is not only a statement piece, but it also helps you protect your head from the sun's rays, thereby making you feel calm. Therefore, trying out hats with different outfits is quite trendy. Girls love to add richness to their boring outfits with a decent looking straw hat.