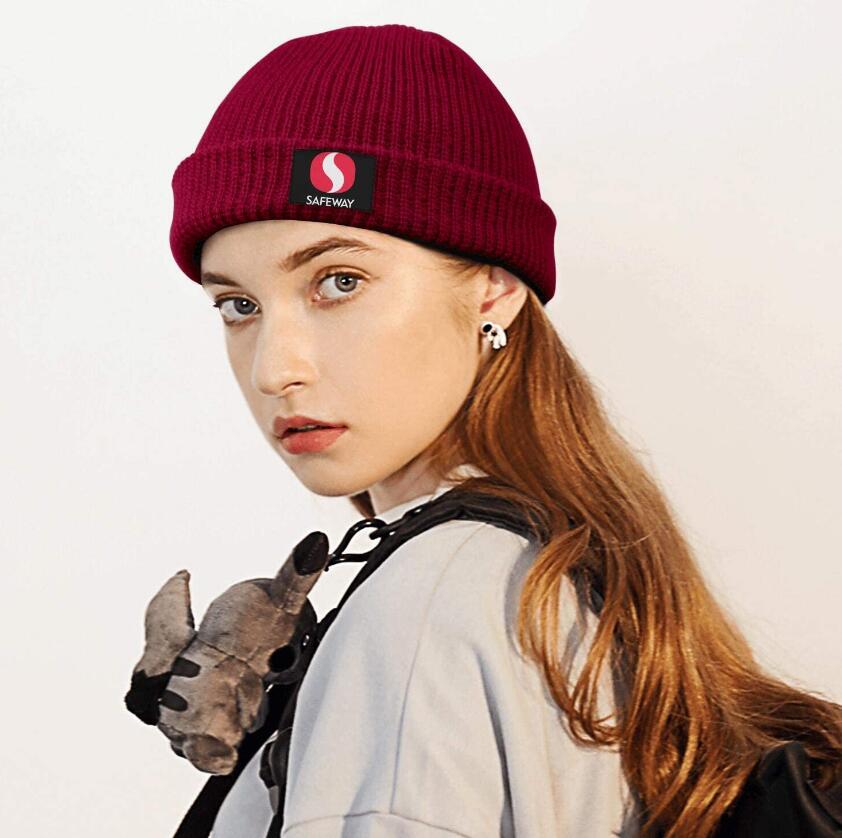 Some places are having a really cold winter this year and this is a challenge for fashion fans, as it means you absolutely have to wear something warm and comfy on your head. But apart from wearing arctic, fur-lined caps with ear flaps, or a scarf wound around your head, the choice is very much focused on the classic woollen beanie hat. But that's no problem, because there are several different ways to wear a Fisherman beanie hat.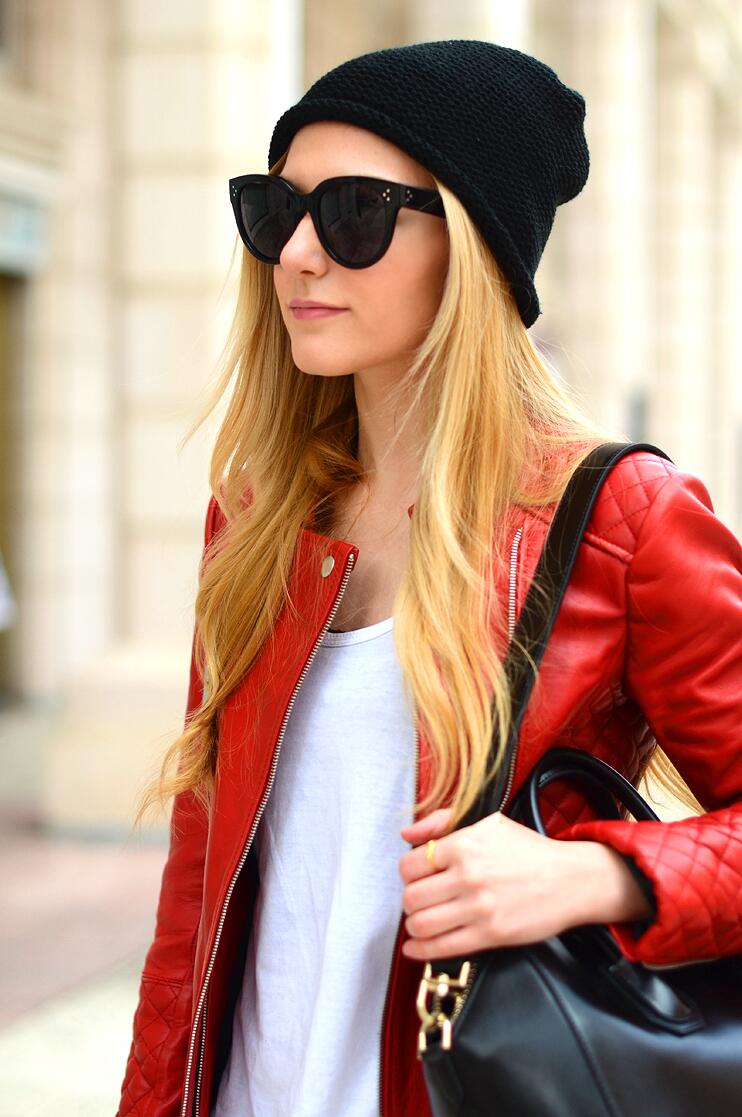 This style guide for what to wear with beanies and how to wear Fisherman beanie hats will inspire you to experiment and enjoy the stylish looks you can achieve.
How to and what to wear with Fisherman beanie hat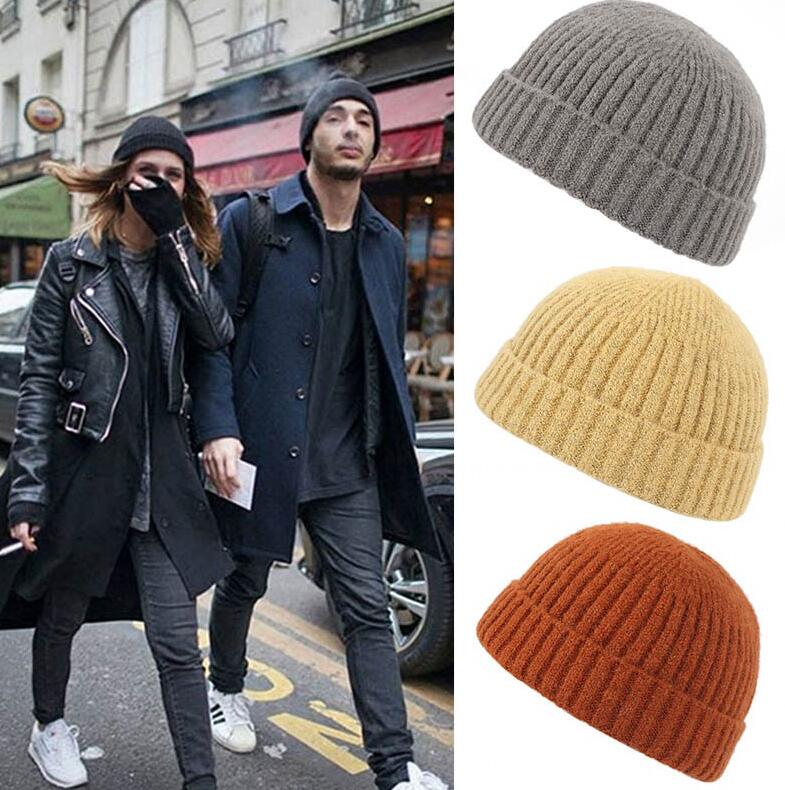 So here's how to find and style a beanie that's not only cozy, but also cool, casual, sexy or chic and suitable for your face shape and hairstyle!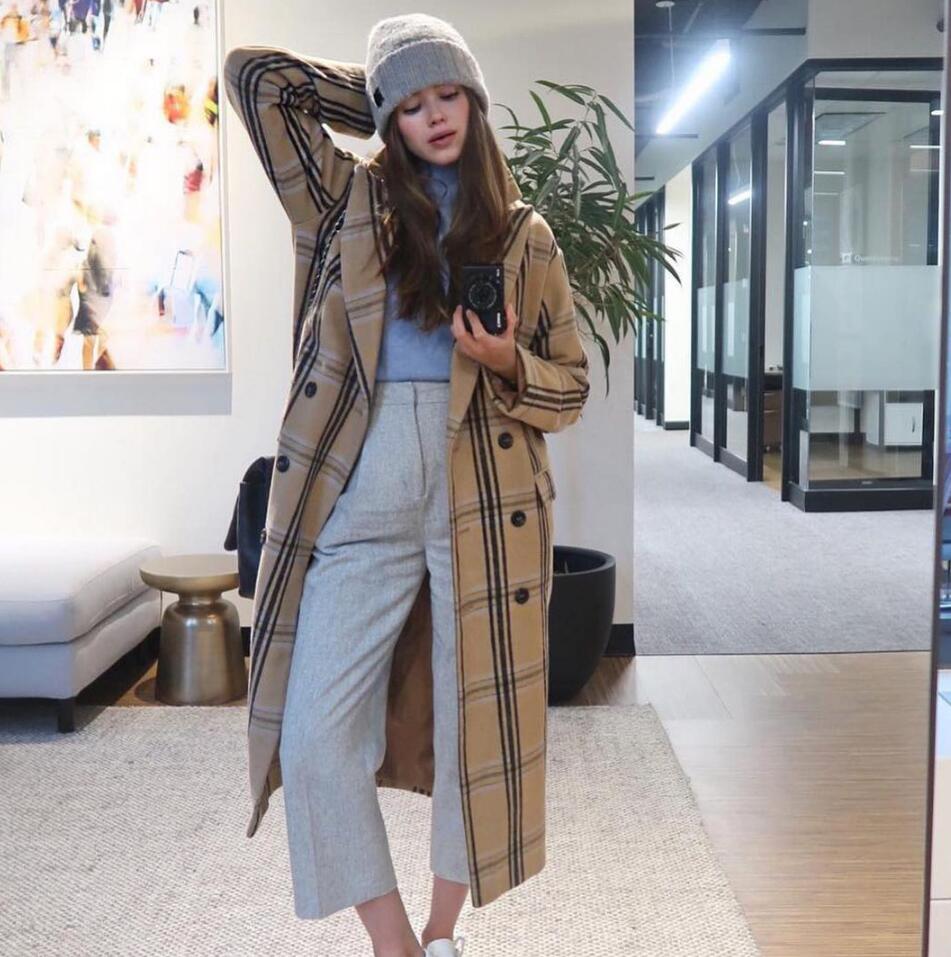 1. The regular fisherman beanie hat style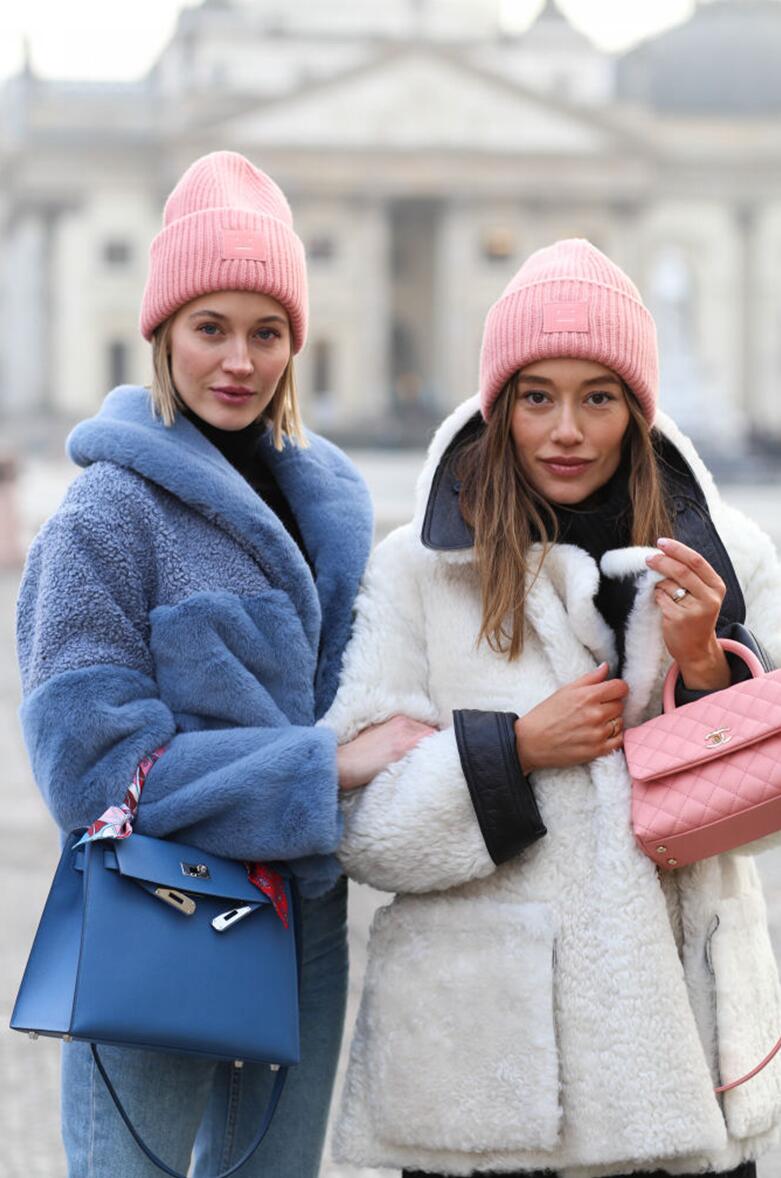 This beanie is the most frequently worn style, which is somewhere between slouchy and head-hugging. The look is everyday casual and you can always experiment by wearing trendy, dark-green skinny jeans instead of the universal blue denim, with your winter street outfit.
2. Cashmere fisherman beanie hats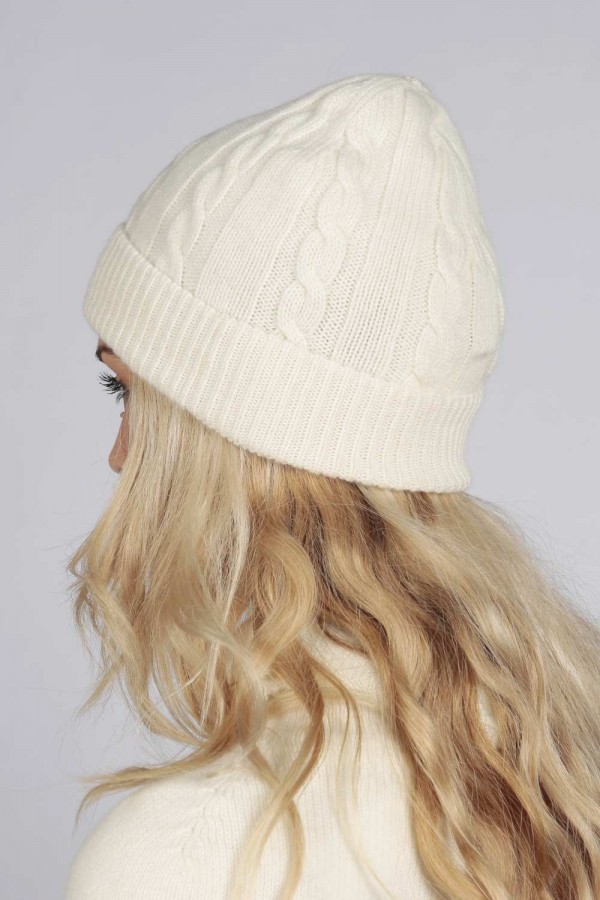 Cashmere Fisherman beanie hats are so soft and comfortable to wear that they are always a popular winter gift for family and friends. Or invest in one for yourself. White and shades of gray will be versatile if you tend to wear cool colors, like a black coat with ripped skinny blue jeans. You'll see that the cashmere beanie adds a chic touch to your look!
3. Textured wool beanies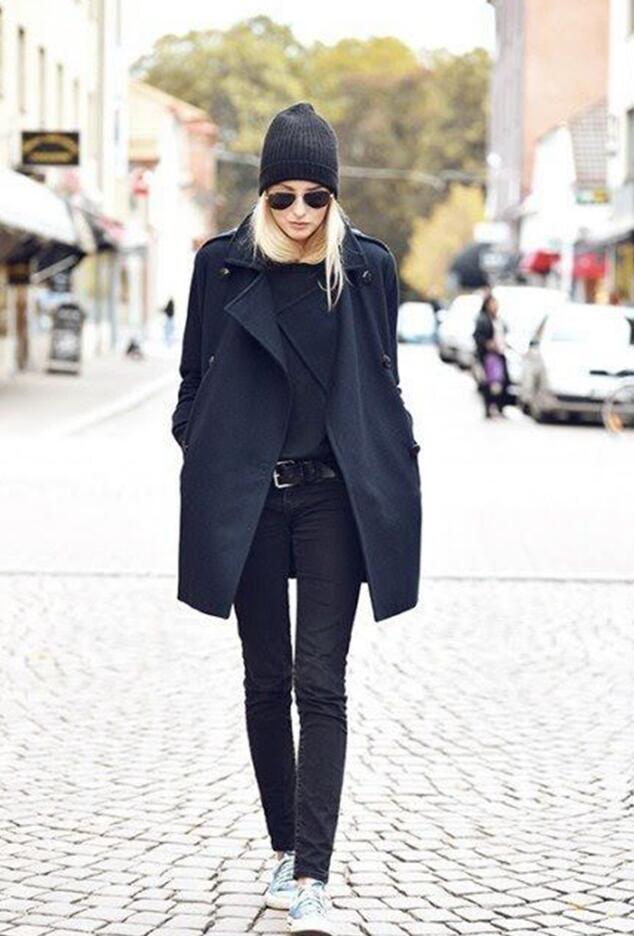 Thick wool in textured knitted patterns add lots of extra fashion appeal to wool hats and will look cool, but be extra warm, with a black motorcycle jacket, skinny blue-jeans and biker boots. There are a lot of different knitting textures, including traditional cable pattern and several new types, so if you like to be original look out for contemporary beanie styles.
4. Fitted beanie hats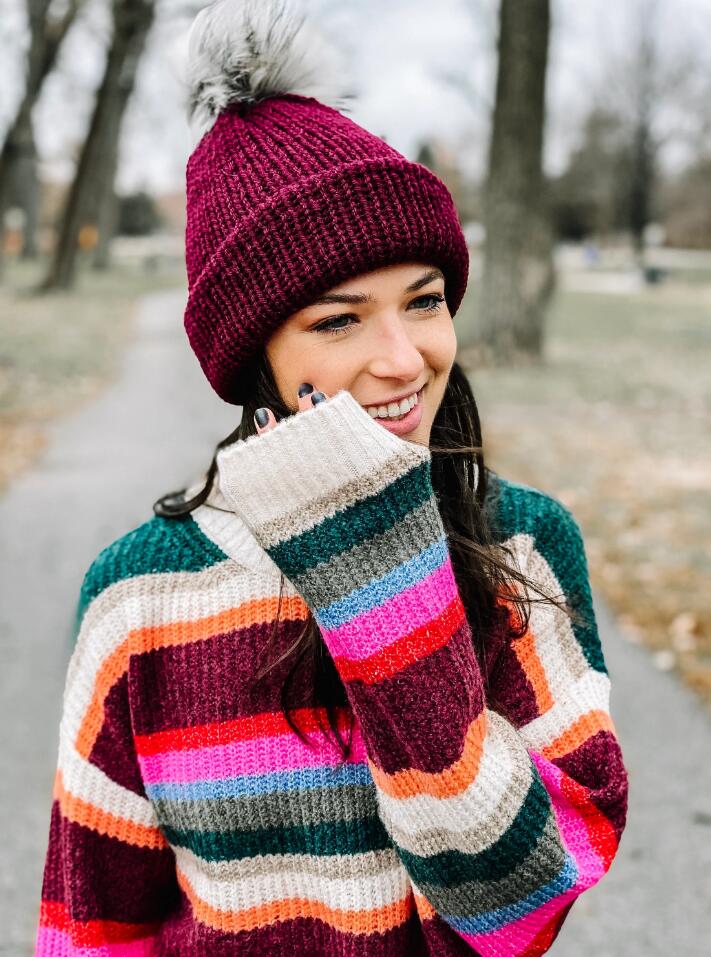 If your hairstyle is straight and not likely to be crushed by a tighter hat, wear a closely-fitted beanie hat, or a baggy beanie with the bottom rolled up to make it double-thickness and warmer. Winter colors don't always have to be dark and you'll look younger and brighter if you choose a soft pastel shade like pale pink or peach. And a colorful Fair Isle sweater with a black skirt or trousers will give you a relaxed and smart ensemble.
5. Black beanie with deep turn-up band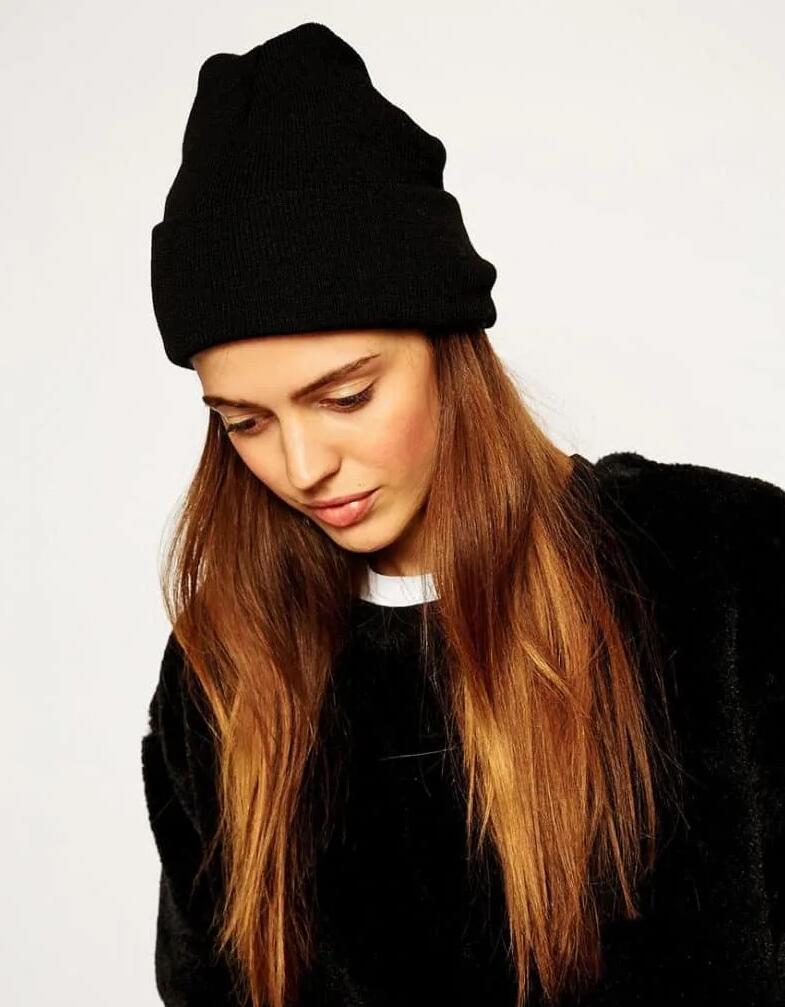 This looks smart and fashionable with a dove-gray coat and comfy black sweatpants, creating a cool ensemble topped off with white trainers.
6. Mix & match colors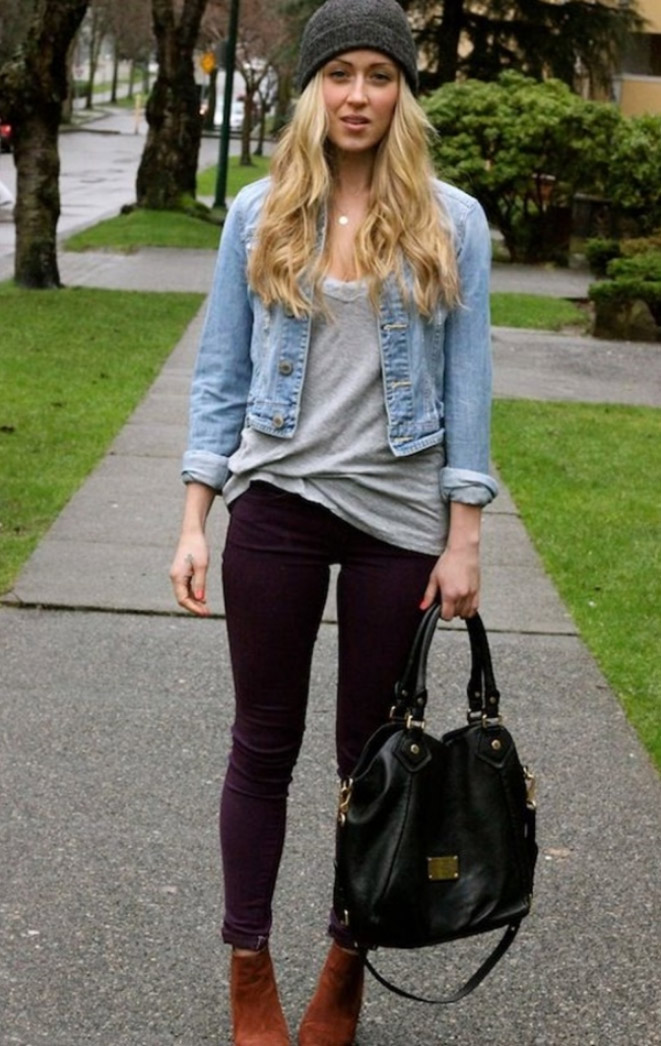 If you're not wearing a coat or jacket, but need your faithful Fisherman beanie hat to keep you at a comfortable temperature, try it with purple jeans, a soft gray T-top and a short light-blue denim jacket. And instead of training shoes, add a touch of class by finishing off your outfit with suede ankle boots!
7. Pom-pom woolly hats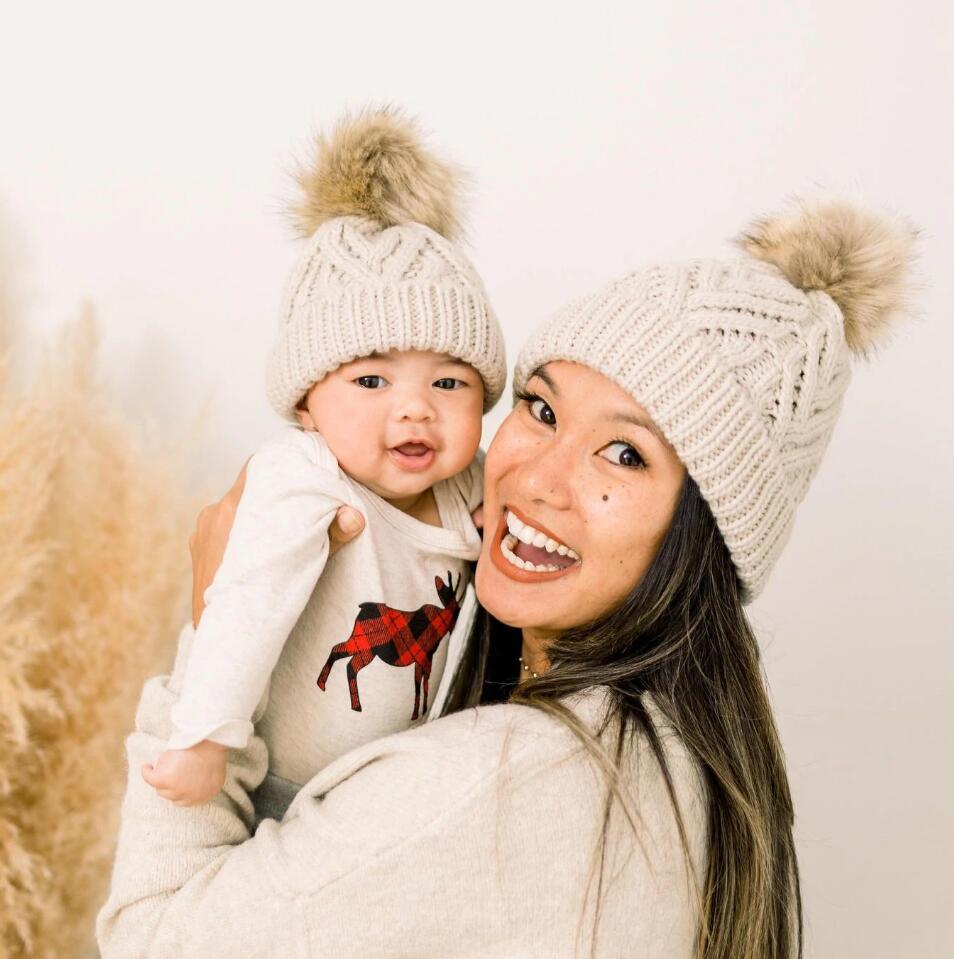 White pom-pom hats can really flatter your face by reflecting light onto it and minimizing shadows that accentuate unwanted lines. And they always look more chic and playful than hats without a pom-pom. Match with a white sweater or long-sleeved T-shirt and your favorite light-colored jeans. Remember that flare jeans are quickly taking over from ripped skinnies and are warmer for winter. And finish off this bright blue and white outfit with royal-blue Ugg boots or other ankle boots. For more glamor, look for Inverni beanie hats with a fox-fur pom-pom!
8. Two-tone beanies & patterned leggings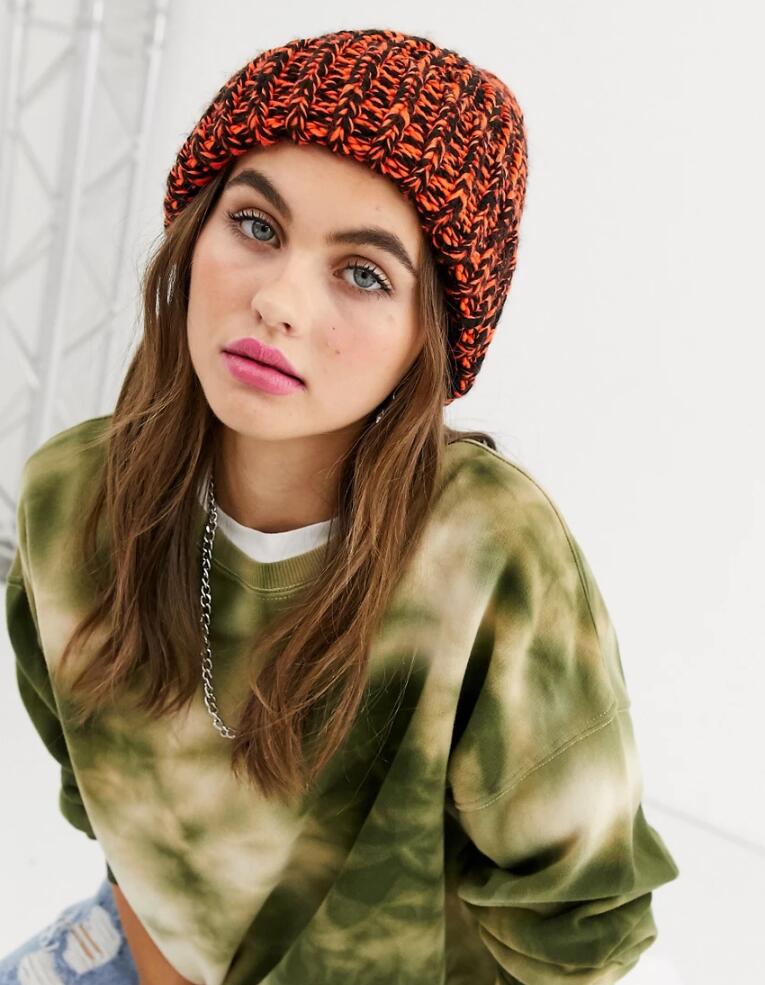 Fair-Isle leggings are super-trendy leisure clothes for classy dressers. Match your outfit to a two-tone beanie hair that looks very up-to-the-minute, with a padded gilet in a complementary shade and a top that blends with your patterned leggings. And the perfect smart footwear for this outfit is a pair of low-cut, lace-up ankle boots in suede.
And following the trend for wearing your summer clothes more in the winter-time, wear two pairs of leggings. I wear one pair of plain pink leggings, and on top my favorite summer leggings which have a granny-print floral pattern all over and a navy-blue background. Pull the bottom of the underneath leggings down to show a contrast/complementary color and wear with a pink beanie for a fun look to add youthful style to your winter look!
9. The baggy beanie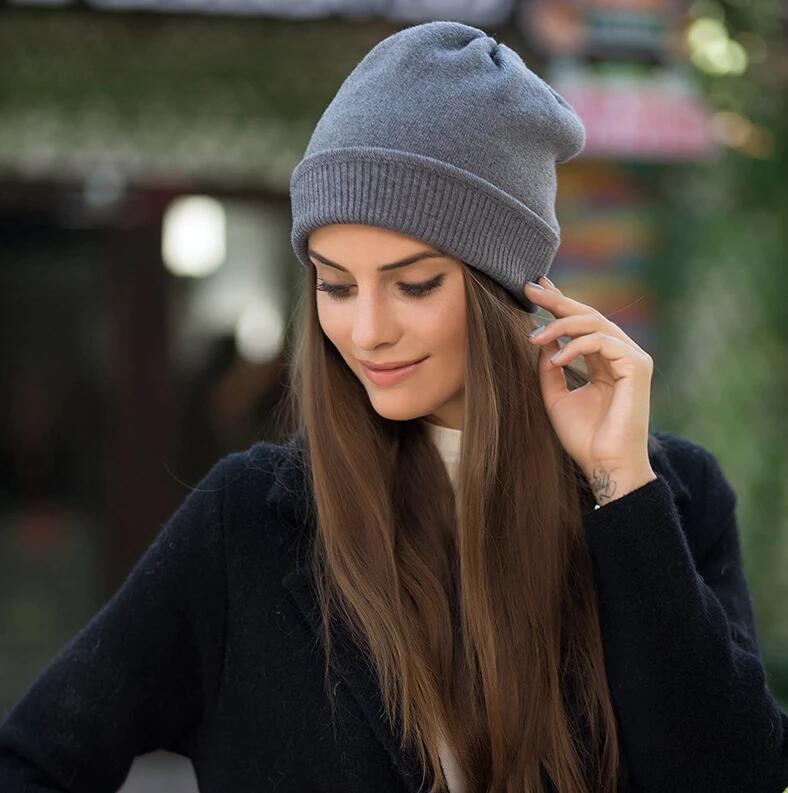 If you like to wear your long hair up inside your beanie hat, buy a baggy style and wear it pushed back off your forehead, so that the extra height in the hat is left to lie in a relaxed shape. Grey overcoats and flare-, straight-leg, bell-bottom- and high-waist jeans are all fashionable this winter and look great with black ankle boots to balance with the style of jeans you're wearing.
10. Best new beanie hat colors to rock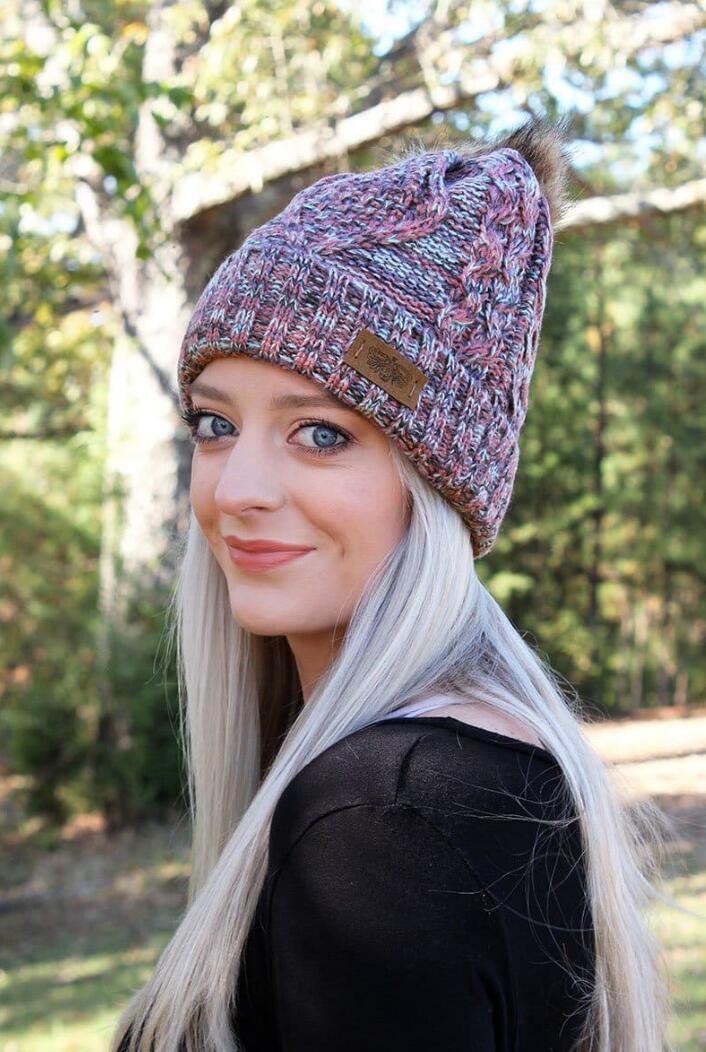 Try to come up with fresh color combos in your beanie hat outfits, like olive, mustard, orange, pink, and a beige overcoat (which you can match with everything), which all look trendy with navy jeans and tan or black boots. And burgundy jeans look fabulous with a camel-colored coat matched by a burgundy or camel beanie hat. This makes a colorful winter outfit that has individuality and lots of trendy style.
11. The do-it-yourself decorated beanie hat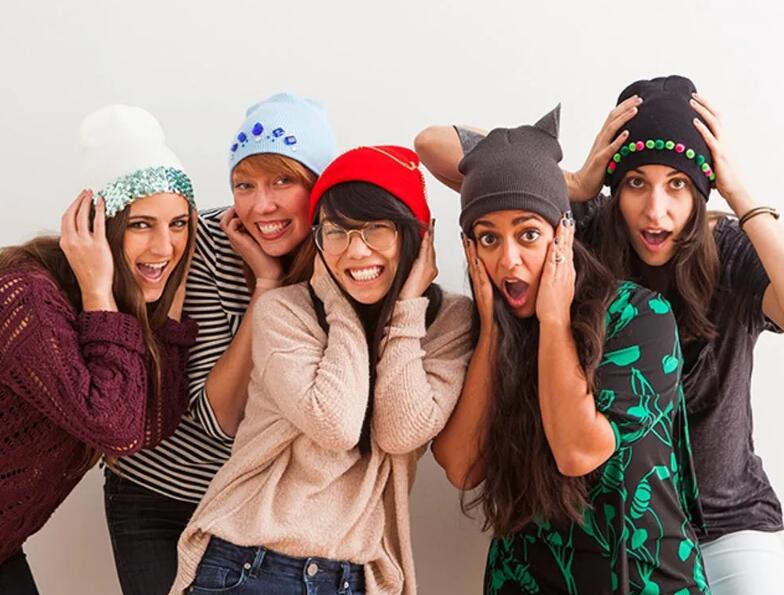 If you enjoy crafting or sewing, invent your own beanie hat style by sewing unwanted buttons onto your woolly hat. You can vary the style or pattern however you like, for example, creating a one-color button-band around the hat. Or white bands on a black beanie, or just random color and sizes of buttons dotted all around the hat. It's a quick and easy way to add more style to your old beanies and be a trend-setter amongst your friends! You can get more decorated beanie hat ideas here.
12. Enamel-pin beanie hat style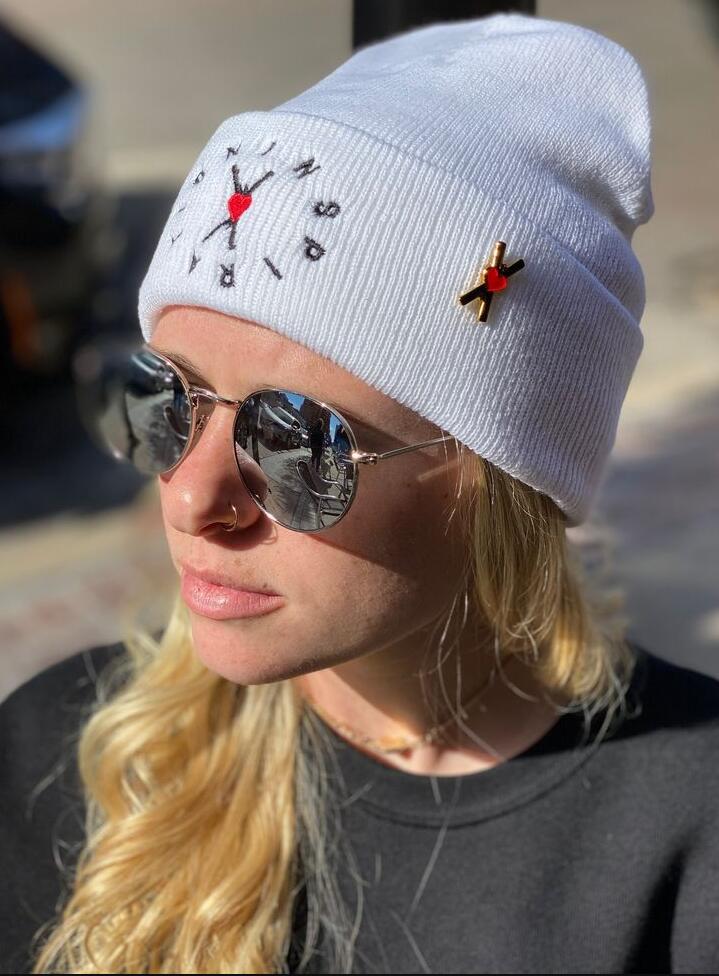 And when your hair is misbehaving, just shove it all under a cute beanie with a few trendy enamel pin badges added to give it up-to-date decorative style. In fact, you can emphasize your fashion style by pinning a little group of enamel pins onto any beanie and transform the theme of your outfit without having to spend a fortune!
13. The standard way to wear a beanie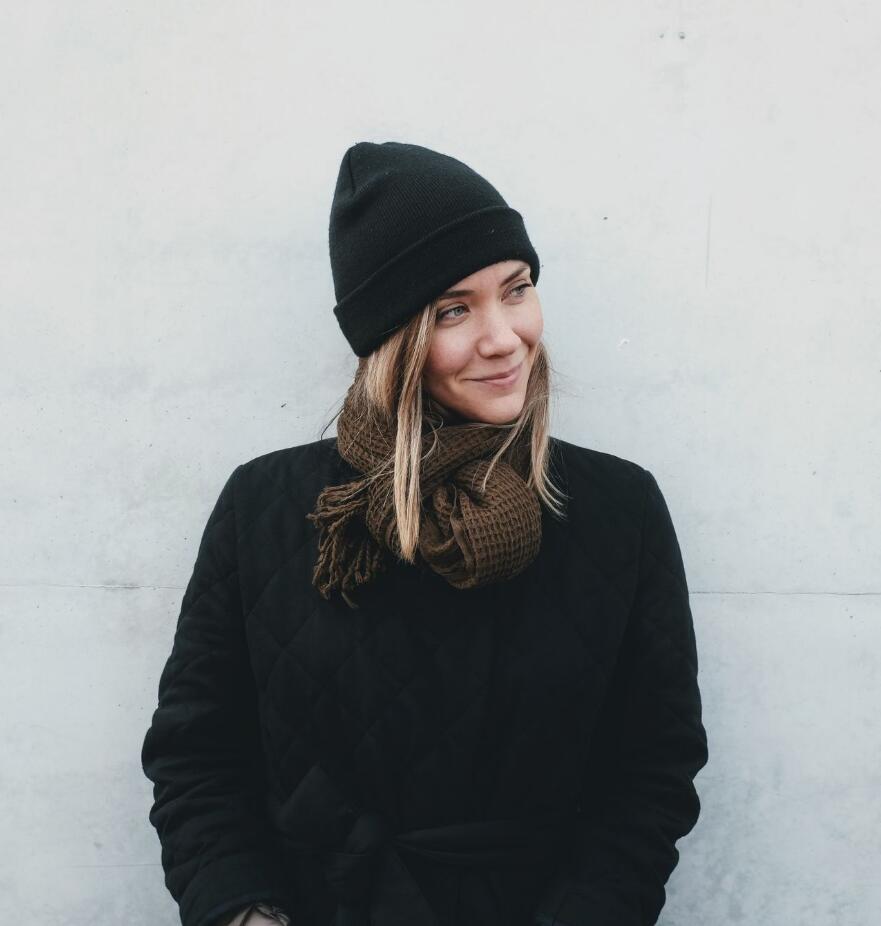 This is the best way to wear a Fisherman beanie to keep your head and ears warm in the coldest temperatures. Wear the hat without cuffing it, with the front pulled down to your eyebrows and your ears covered.
14. Classic fisherman beanie style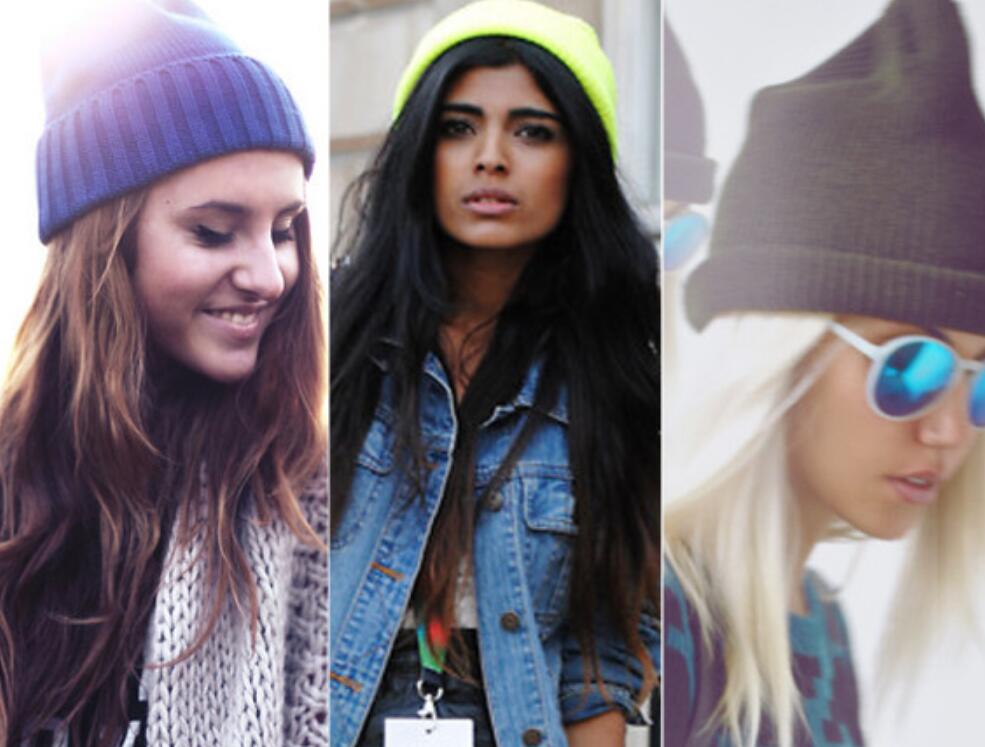 This is now the hipster's favorite look and popular with Boho fashion fans. Wear it on the very top of your head with it folded over twice, which makes it smaller but thicker. You can pull it forwards or wear it at the back of your head to show your fringe or your hair at the back.
15. Tilted Fisherman beanie hat
To add trendy asymmetry, slide your beanie hat to cover one side of your head more than the other. This will give you an unexpected, continental beret look! Add an olive-green coat and a pair of flared jeans, and complete with black suede wedge pumps, which are a great heel-type to wear with 'flares'!
16. The sexy beanie hat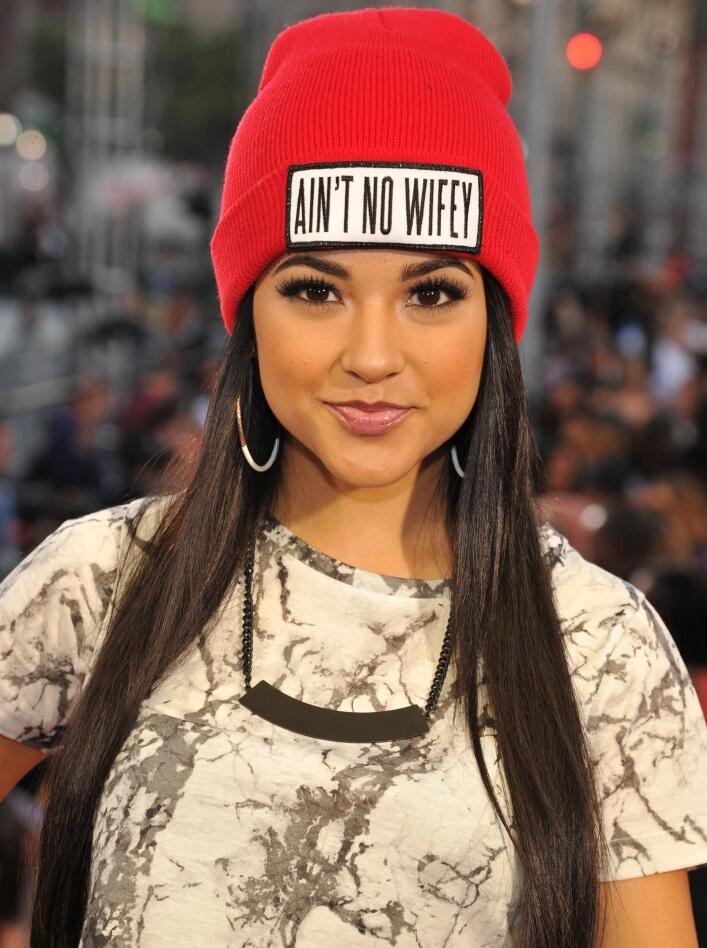 Center-parts on long hair are fashionable and you can show-off your oval face and lovely long hair by wearing your beanie hat pushed up to the front hairline. This will let your hair frame your face and create sexy, casual appeal.
17. The fringe showing beanie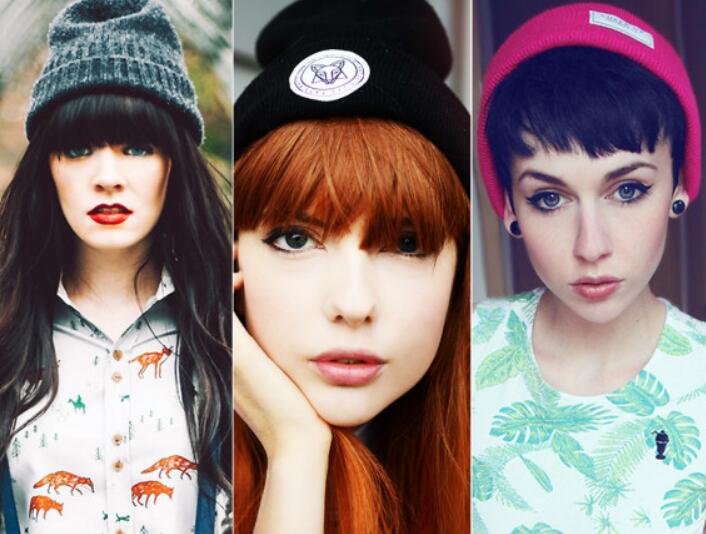 Unless it's absolutely freezing weather, show your fringe for a prettier look by pushing your beanie up to leave your forehead and fringe on show.
18. 'Sliding-off the back of the head' beanie
Give yourself a 'cool', lazy look by wearing your beanie on the back of your head, as if it were going to fall-off at any moment. Use a bobby-pin or two to grip it to your hair around the crown.
19. Hair tucked behind your ears beanie hat style
And when it's not too cold, wear your beanie with your hair tucked behind your ears to show off your trend-setting ear-cuffs, ear-crawlers and mismatched earrings!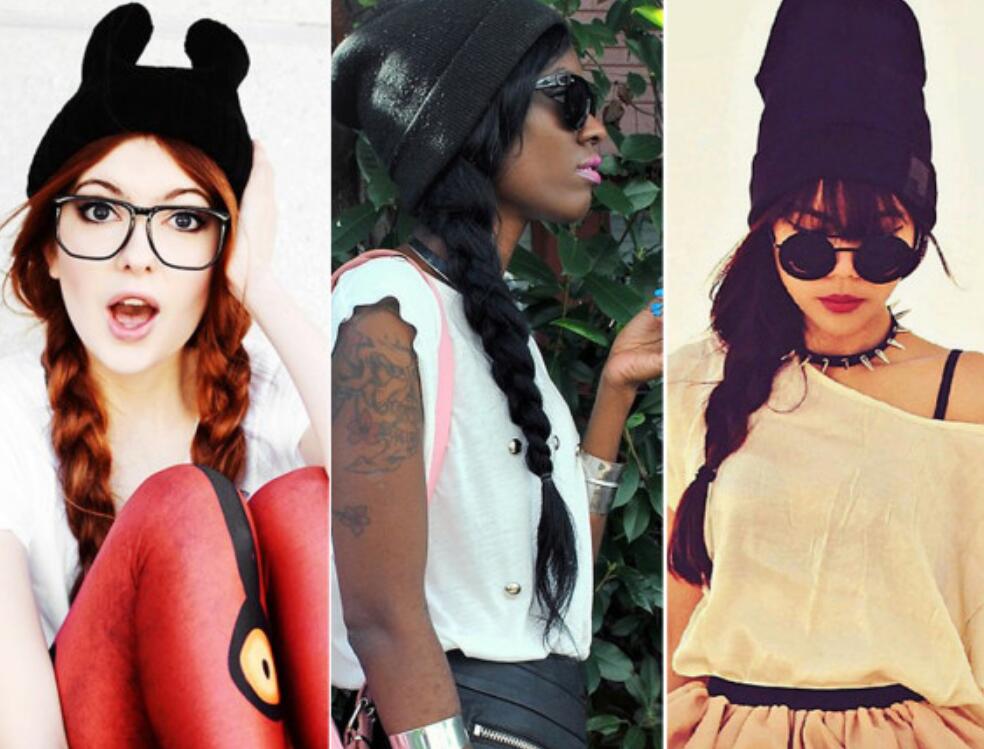 It's a simple, traditional hat, but has survived as a practical and fashionable way to keep your head warm in cold weather. And the sheer variety of beanie hats on offer this year shows how popular and stylable it is. So I hope you keep nice and warm this winter in a trendy fisherman beanie hat!